With so many digital photographers out there using photo portfolio services, it is a must-have for every aspiring photographer. But if the choices are too many, how does one make up one's mind?
For now, let us compare the two most prominent online photo storage and showcasing platforms: SmugMug vs Zenfolio.
Here are two options that we thought you would find interesting. Probably you have already heard about them. Most likely even looked at them yourself.
This is not to convince you to choose one over the other. Just an overview of what they are and how they can help you.
When you buy through links on our site, we may earn a commission at no cost to you. We evaluate products independently. Commissions do not affect our evaluations.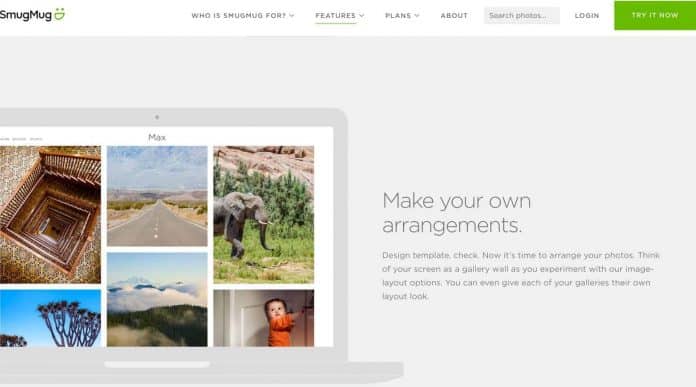 SmugMug has been around since 2002. A dynamic father and son duo whose common love of digital photography led them to create the portfolio platform that came as a precursor to the proliferation of digital photography. It was not until after one year that digital camera finally started to overshadow their film brethren.
Today, SmugMug is arguably one of the most popular web service for hosting photos among photographers, if not the most popular. With such talented photographers as Benjamin Von Wong throwing in their support by hosting their photos on SmugMug at least, they have the PR part right.
So, What Is SmugMug?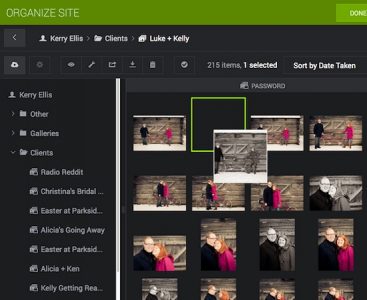 SmugMug is an online gallery that hosts your photos. It is a portfolio platform, but it is actually more than that. It is because it allows you to display your images in the most user-friendly and convenient way. Plus, it also allows you to use your branding easily.
Using the interface and getting a workable website up is not that difficult after all. Loading your images to the website, creating galleries, and filling up the content areas take very little effort. There are a bunch of well-made templates that you can use.
A user had reported that getting used to every feature of the website, however, will take some time. You might end up spending a few months before realizing how to do everything that you can do on the SmugMug platform. That is not a deal-breaker, if anything.
Customization
There are some issues, however. SmugMug does add something of a hint of self-branding in the form of a subtle header and footer. So, it's not absolutely branding-free. You can have these removed, though. You will have to use custom CSS.
The problem is it is difficult and you will need help in case you are not proficient with CSS and HTML coding. Thankfully, SmugMug is a better platform to work with custom CSS compared to Zenfolio; the other platform that we are going to learn about. There is a lot that you can do with custom CSS on SmugMug though if you know what you are doing.
The other option would be to reduce the size of the footer. The header can, however, be completely removed. One place where branding is absolutely fixed and you can't do anything about it is the checkout area. SmugMug uses its own branding info including logo as well as color scheme. This definitely will give a strong visual jerk to your clients.
A lot of payment gateway systems use their own branding on the checkout page. But the color scheme remains the same until after the authentication / CVV verification comes up. This is a deviation from that tradition.
Own Domain Name
Let's say that you already own a domain name. Which is quite normal given that these days finding a domain name that matches your business is quite difficult. In the old days, you would have to search for a WordPress hosting solution. Then link your domain name address to the hosting server and finally complete the website offline and upload it to the server.
Cut to 2017 and with SmugMug, you can handle everything from one point. All you have to do is use a feature known as the Custom Domain option. Using this option, you can add your domain name to your website on SmugMug. This feature, however, requires you to purchase a domain from GoDaddy.
This, however, is not required if you accept the custom (read: co-branded) domain – anyname.smugmug.com
A big advantage of SmugMug is its superior customer service. This is something that most users have reported. Evidently, SmugMug employees take only one day as a holiday in a year.
Pricing (SmugMug)
SmugMug does not have a free option. There is, however, a free 14-day free trial.
The cheapest option (Basic) costs $3.99 /mo billed annually. If you go for a monthly billing option, then it is going to cost you $5.99 /mo.
The option for customized CSS and HTML comes with the next higher plan level. This "Power" option ($5.00/mo) also brings in 21+ ready-made site designs that allow you to get something up and ready effortlessly.
The next higher plan is the Portfolio. And true to its name, this is the option that you should opt for in case you are looking to offer an image/video selling option to your clients. The Portfolio plan costs $12.50 /mo. All the plans, however, allow you to upload any number of photos and videos, as well as let your family and friends download and request prints for the photos. One more thing, for the commercial add-on for selling prints, etc., you will have to dish out 15% of your revenue. That is almost standard across most of the other photo gallery services including the one that we shall learn about next.
The $25/month Business Plan gives you additional marketing and branding tools (e.g. custom coupons, thank you cards, image packs, etc.). In addition to that, you can add assistant accounts and separate client price lists.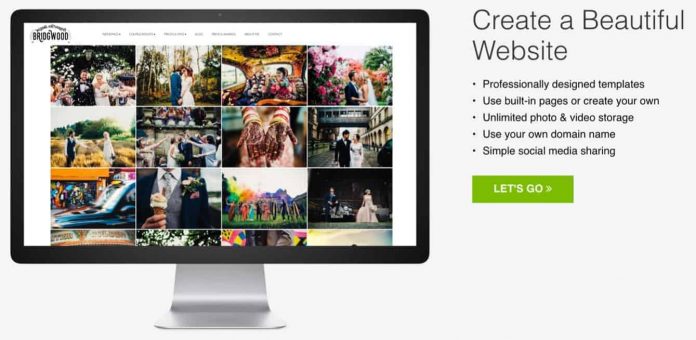 Zenfolio has some advantages and some disadvantages when compared to SmugMug. An apparent advantage is their name. Any domain name that has the word SmugMug in it doesn't sound professional. Professionals who did not opt for a custom domain name (separate domain name) later lamented the decision and went back to correct that.
Related Post: Zenfolio Review: The Best Platform for a Photography Business?
Customization
Zenfolio has a major disadvantage when it comes to layout customization. One thing we have to give to it is the sheer number of ready templates that they have to offer. But once you have selected a template, customizing the template is very difficult. Your options are limited to choosing the best template that you feel will do justice to the kind of layout you have in mind. That is a hard choice to make. Especially, if you feel at a later date that you want to change things around.
SmugMug is better in terms of customization in this sense. The layout design is somewhat, a bit more like what you would come to expect from a true drag-and-drop designing interface. You can do exactly that with the content blocks. Once the blocks are placed, they integrate with the rest of the content automatically. Nice!
Branding
When it comes to Zenfolio, branding is not that intrusive and you can remove their logo on your website much more easily compared to that on your SmugMug website. You don't have to buy the most expensive plan on Zenfolio to do that.
Pricing (Zenfolio)
Zenfolio also has an elaborate pricing plan, just like SmugMug. Pricing starts at $5 /mo billed annually. If you prefer to be billed monthly, you will have to shell out an additional $24.
For that price, you will get unlimited uploads of photos and videos and your family and friends will get the option to place an order for prints. Incidentally, Zenfolio has a wider selection of printing labs under their platform.
The next higher plan costs $20 per month when billed monthly and gives you savings of $96 plus the ability to sell your prints for a price. There is also a fee for selling on the platform, which is lower than what SmugMug charges. In that respect, it is cheaper to get started on Zenfolio compared to SmugMug.

Selling Your Products
Apart from the pricing advantage that Zenfolio gives, there is another critical advantage to an association with them. This comes from the fact that they have a number of partners on board. That means more than 500 products that you can place on your products for your customers to order.
When it comes to photo products, the better. Thus, if you want to sell stuff like mugs, t-shirts, calendars, keychains, stickers, and stuff the more choices you have the easier it is to convince your customers. SmugMug does not give that large number of choices and the option to host unique products and offerings. This is something that you should consider before signing up with them.
Blogging
One aspect where Zenfolio definitely has the upper hand over SmugMug is the built-in blog feature. SmugMug's blog feature is somewhat of an afterthought. Whereas Zenfolio has a good enough blog feature complete with a keyword setup option and statistics.
But if you need more options, then integrating WordPress is the best solution. Thankfully, both Zenfolio and SmugMug have options to add WordPress to their website. Zenfolio here loses out to SmugMug because they offer fewer options. SmugMug has more integration choices. For more choices, you will have to make an additional payment.
So, the verdict is, if you don't need WordPress and a standalone blog feature is all that you need, you will do better with Zenfolio than SmugMug. For WordPress integration, SmugMug is better.
Support
What SmugMug excels in, Zenfolio lacks big time. Their support isn't at par with that of SmugMug. Neither of the two companies has a phone number listed on their website. At least SmugMug has an email listed. Zenfolio promised 365/7/24 support. SmugMug's support guarantee is good.
SmugMug vs Zenfolio: The Verdict
SmugMug is the more customizable
As a portfolio platform, SmugMug is the more customizable of the two solutions. It also is easier to operate and gives you a better blog management system.
The blog feature should not be overlooked either. But their charges are on the higher side. So if you are selling a few high-priced items which can be listed without having to custom make something, then SmugMug makes sense.
Zenfolio: Low Cost & Versatility
Notwithstanding, Zenfolio gives more selling solution and their charges (for selling) is lower. Yes, Zenfolio is harder to customize, but if selling unique products is what you are looking to do, Zenfolio is the better option.
Their charges are on the lower side. Plus, they give better options for selling more customized products. Our money goes with Zenfolio as the portfolio platform of choice.