As a wedding photographer, getting new clients is key. And having a solid wedding portfolio to showcase your work is a crucial step to get landing new clients.
But, taking the photos is only half the battle. You still need to put them out there for all to see!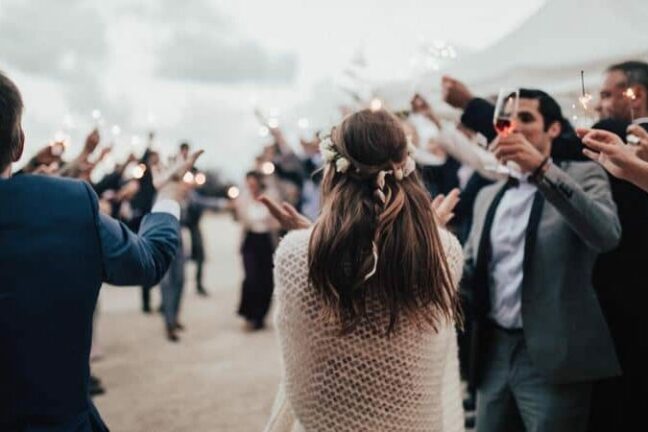 Best Wedding Portfolio Sites:
First, we'll elaborate on the importance of setting up an online portfolio and things you should know before getting started. But if you want to skip ahead to the best portfolio-building platforms, click on any of the following links to jump down to that section.
Show Off Your Wedding Photography Portfolio!
Luckily, there's no shortage of innovative online sources to do so. All of which allow you to upload and share your professional photographs. In today's social landscape, an online portfolio is important to have. Especially if, you know, you want to grow your business.
You'll need to follow a few steps to make your work captivating for potential clients.
Now, to (slightly) oversimplify this process…
Choose your strongest photos
Find the best portfolio hosting service
Upload your photos to your professional social media channels
Sure, there's a little more that goes into it than that. But start with those three steps and you'll have a pretty good start. They're all part of building a strong wedding portfolio. Let's take a closer look.
Before Setting Up a Wedding Portfolio Online
When deciding to share your wedding imagery online, choose only your strongest images. Go through them all and sort them into three sections. Great, good, and not so good. If a photo doesn't make the "Great" pile… leave it out of the portfolio. Easy as that.
No, really…
Only your strongest photos make the cut!
Now's the time to be ruthless.
(Hey, they can't all be winners. It's no big deal, so don't beat yourself up over it. Every photographer takes "meh" photos. The smart ones just know not to show them to anyone.) 😁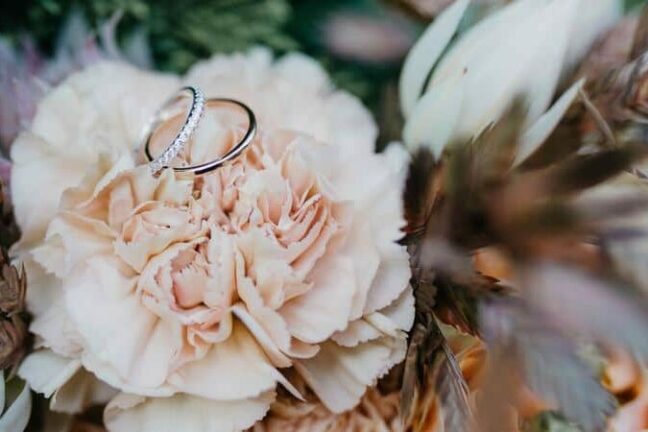 Potential clients want to see your full capabilities as a photographer. This includes how you frame each shot and how your clients behave in front of the camera (i.e. your direction skills). And, obviously, your visual aesthetic.
For wedding clients, consistency is key.
They should be able to identify your personal style right away. They want to know you'll be able to deliver the same level of quality for their special day. With that in mind, include galleries of your sample images. Then add some individual stories that give a layout of each wedding.
Lastly, your wedding portfolio should be easy to navigate. Clickable images or sliding galleries make this simple. Your potential clients should be able to get an idea of what you do at first glance.
You'll also want to create a contact page. Include your email and any relevant information. Make it easy to inquire about your photography services.
Where's the Best Place to Put Your Wedding Portfolio?
Building a website for your wedding portfolio is surprisingly easy. Utilizing any of the platforms we're covering today makes it all the more simple.
To help you get started, here are the best options for setting up a wedding portfolio online.
Best Wedding Portfolio Websites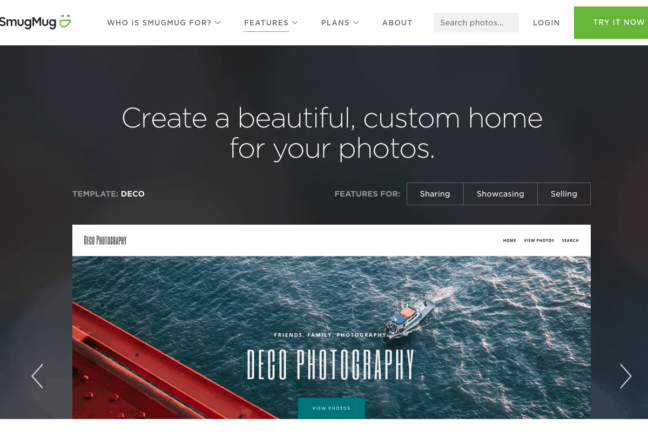 There's a reason SmugMug tops this list.
This is one of the most popular sources for creating stunning photography portfolio websites. You choose from a selection of easy-to-use customizable themes. Then, upload your images to showcase to your audience.
You can alter and adjust SmugMug's styles as you like. Some say that's much better than the standard concept of templates.
You can also choose from a selection of viewing options to highlight your images. Some choices include Journal, Collage, and Thumbnail. Additionally, you can change the fonts, media, and text on the templates.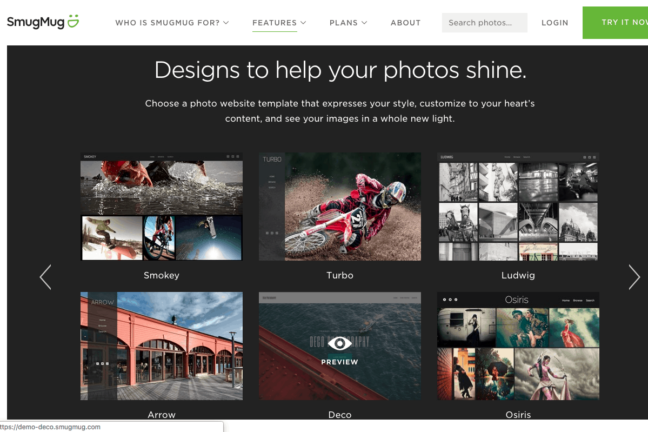 Check this out:
One cool feature wedding photographers will find useful is the private galleries. These online portfolios let you set up galleries only viewable to certain clients. This allows for individual proofing and password-protected access.
You can also add watermarks and right-click protection, so your images can't be taken off your site.
The icing on the cake?
SmugMug has an online store capability. Meaning, you can sell your images and prints directly from your personal portfolio.
For wedding photographers, SmugMug is easy to use. It's an efficient service to display your beautiful imagery of couples in love.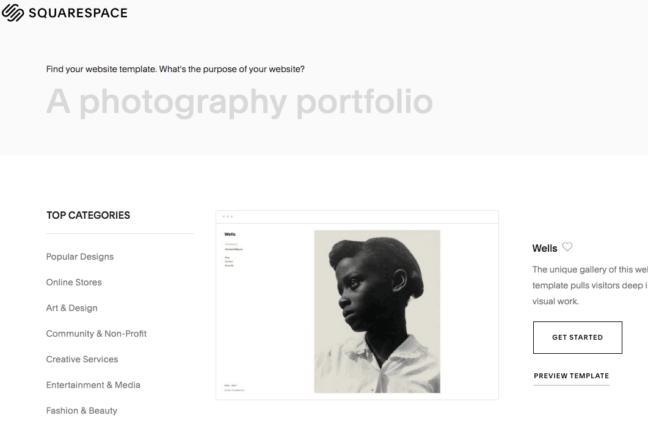 The second service you can use to showcase your wedding portfolio is Squarespace. This online tool lets you pick from different templates. The templates make it easy to upload and promote your wedding photography.
On Squarespace's site, you'll find a template section specific to photographers. But any of Squarespace's templates can be adjusted and modified to fit your portfolio needs.
One of the most popular template options for wedding photographers is Wexley. It offers a large grid option that's perfect for displaying images. It's also easily customizable to make your site unique and personal to your brand.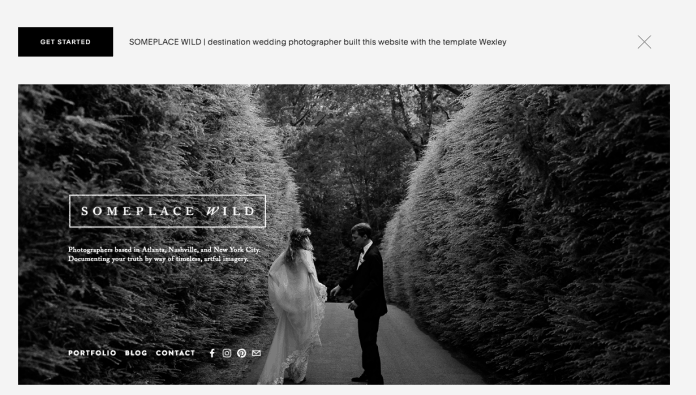 What's the big selling point of Squarespace?
It's simple.
The platform's interface makes it easy to use. It's no trouble at all to make galleries and photo layouts. Not to mention, it's easy breezy to adjust design elements, like fonts and colors.
Mix that with their online store integration and guess what?
Squarespace has everything you need to make a professional wedding photography portfolio.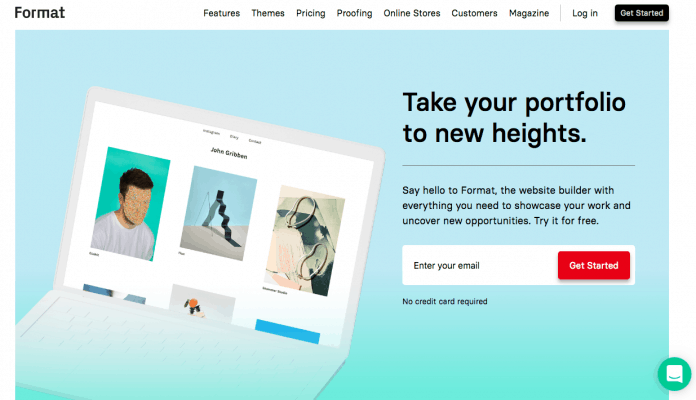 The third service you can use to build your wedding portfolio is Format. You can utilize Format's templates to showcase your best work.
Do you like options?
Format's templates have different visual layouts. You can choose from Horizontal, Full-screen, Slideshow, Tiled, and Vertical. Just make sure you choose the best one for your images and design aesthetic!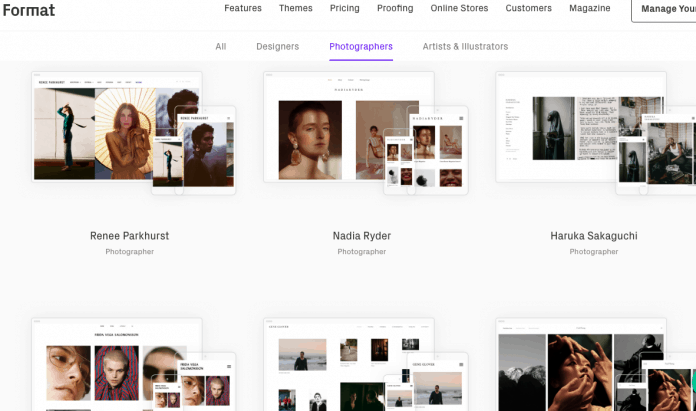 Format is especially appealing to wedding photographers for its proofing capabilities.
You can share private proofing galleries, review client feedback, enable downloads. You can also add a watermark to your images. This gives your wedding photography clients total access to their images and prints.
Format is a great wedding portfolio tool. Largely because of its selection of templates, proofing options, and online store capabilities.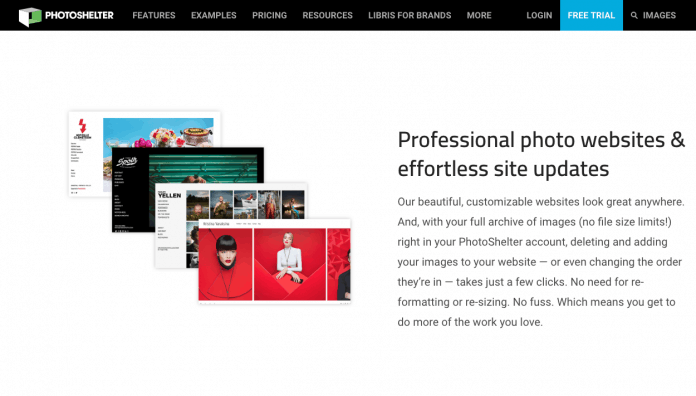 The fourth service you can use to build your wedding portfolio is PhotoShelter. They really make it simple for wedding photographers to show their wedding portfolio. That's largely thanks to the wide selection of templates you'll have access to.
But this is what I really love about PhotoShelter:
PhotoShelter requires no coding and is easy to personalize for your own unique look.
You can easily share and market your wedding images with ease. Let's give it up for being mobile-friendly, built-in sales, and social media integration! 👏🏼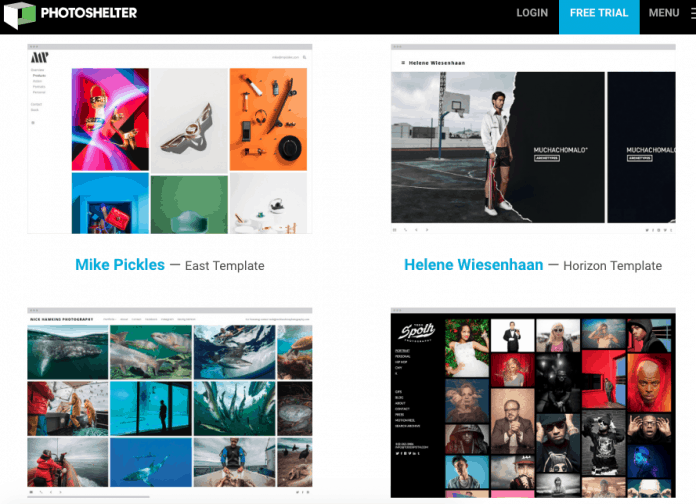 Take a look at the sample photo above. Notice all the different layout options?
That's because PhotoShelter templates are image-focused. You can choose from vertical, horizontal, grid, and slideshow themes.
Whichever way you prefer to display your images, you'll find a template that does it.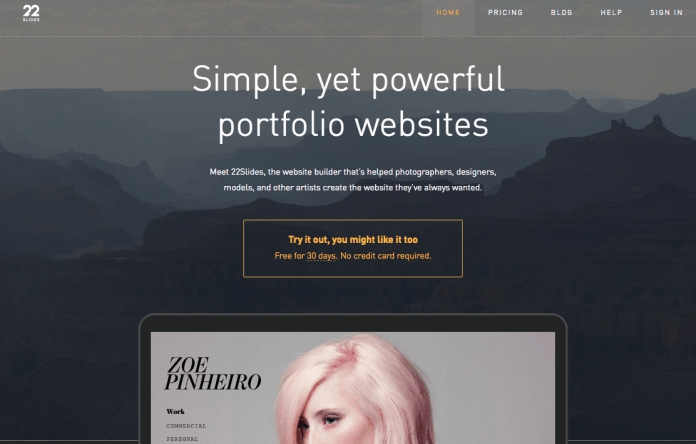 Finally, the fifth service you can use to build your wedding portfolio is 22 Slides. Their claim to fame is helping photographers create the websites of their dreams. That is, at least, according to their own website.
What makes them so unique, you ask?
22 Slides doesn't offer standard templates like the other options we've listed. Instead, they allow different parts of each page to be controlled independently, so they can be mixed and matched.
The main features are high-resolution imagery, Instagram integration, client review, and file delivery. Dare I say 22 Slides is a perfect option for managing and sharing your wedding portfolio…?
I'll let you decide!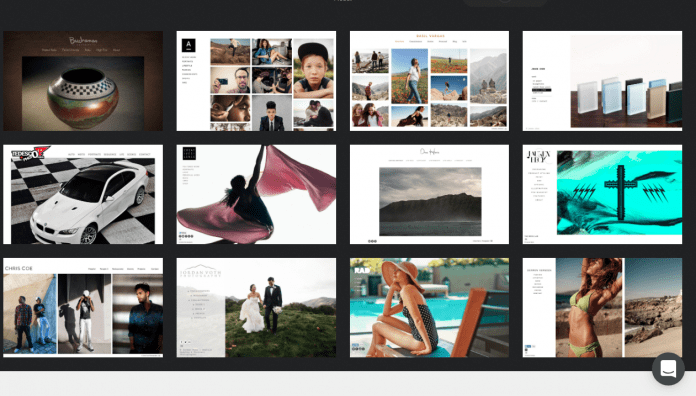 Building a Wedding Portfolio Isn't Too Daunting After All
As you can see, creating your personal wedding photography portfolio is fairly simple. Especially with the vast resources available today. With all the options we've covered today, I trust you to choose the best portfolio service for you.
So be sure to share a link to your fancy new portfolio in the comments below, won't ya?
And hey, while you're at it…
Please let us know what your favorite wedding portfolio service or builder you use for your images? Share with us your recommendations in our comments below.
Also, make sure to read our recommendations for the best online photo portfolio builders for photography enthusiasts.