What lens should I buy?

It's a common question – one asked by beginners, hobbyists, and professionals alike.
Unfortunately, it's not so easy to answer. After all, there are literally thousands of lenses on the market, made for all sorts of different purposes.
So, how do you decide on the right lens for your needs?
That's what this article is all about.
I'm going to share with you everything you need to pick your next lens. You'll learn about key types of lenses, key lens characteristics, and the best lens specifications for different genres of photography.
By the time you're done, you'll be able to confidently pick the perfect lens.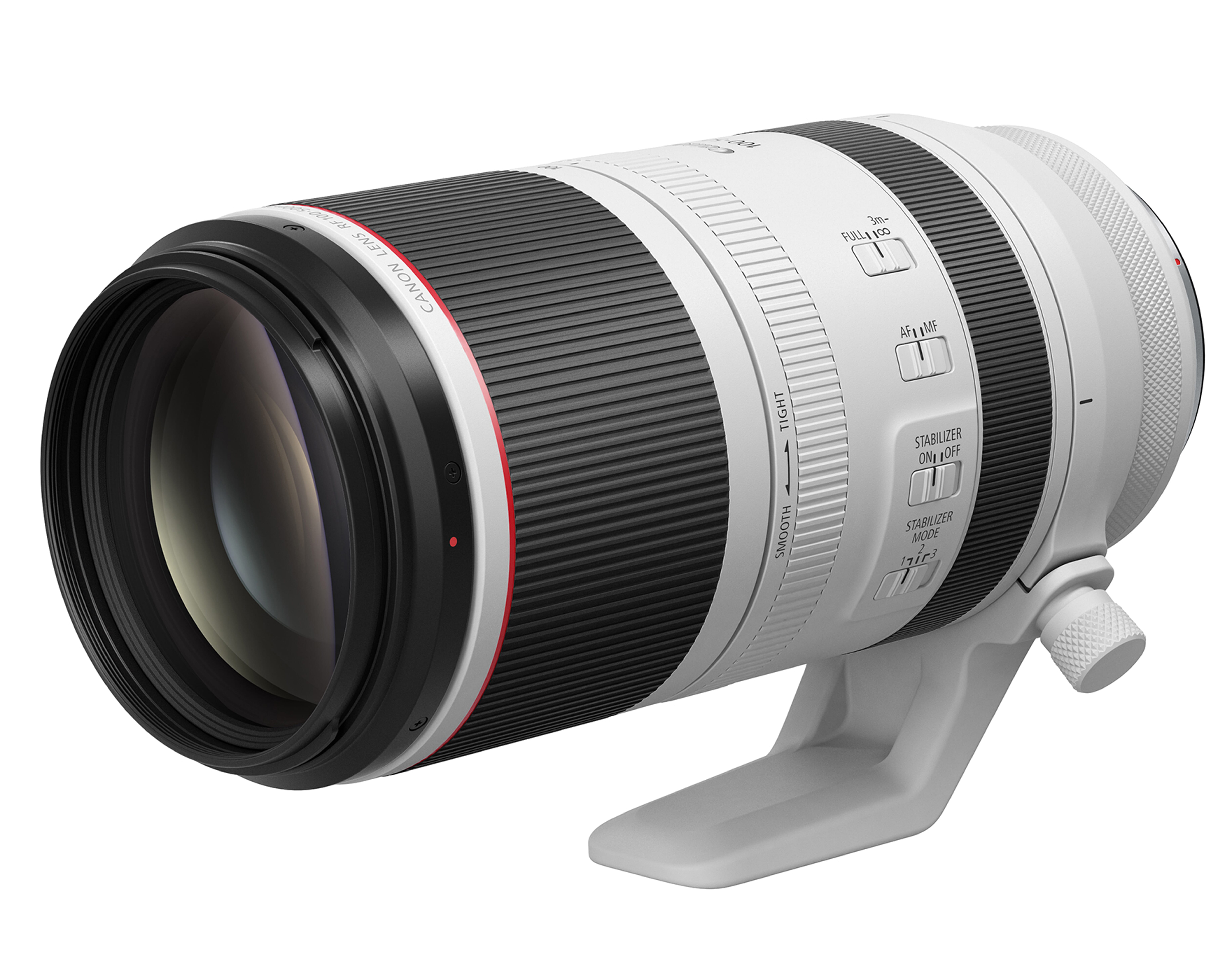 Does Lens Choice Matter?
Given all the confusion surrounding lenses, you may be wondering:
Does it matter what lens I get? Can't I just quickly pick a lens and be done?
Here's the truth:
Lens choice is quite possibly the single most important part of your camera setup.
The right lens can help you catapult your photography into the stratosphere.
Whereas the wrong lens can cause constant frustration, as you repeatedly miss the shots you're after.
You see, lenses are what get you close (or far) from your subject. They're what ensure you get images that are sharp or blurry, with background blur or no background blur. They'll give you the ability to capture fast-moving subjects (such as birds or sports players), and they'll also give you the ability to get ultra-close to your subjects for gorgeous macro images.
In other words:
Lens choices really, really matters.
So it's something you should take seriously.
(Note that your camera choice is a lot less important than lens choice. Professionals can capture great photos using most cameras, but they'll struggle a lot more if you limit their lenses. )
Is Your Kit Lens Enough?
Kit lenses generally come bundled with consumer cameras. And, even when purchased individually, they tend to be small, light, and cheap.
If you purchased your camera new, it probably came with a kit lens. In which case you're likely wondering:
Do I need another lens? Or is my kit lens good enough?
In truth, it depends heavily on the type of photography you want to do. Some kit lenses offer relatively high-quality optics, and they're great for casual walkaround photography. But kit lenses come with a few limitations:
First, kit lenses generally offer a focal length in the 18-55mm range (or something along those lines). This is great if you're after street photos or full-body portraits, but isn't the best for ultra-wide landscapes, birds, macro images, or headshots.
Second, kit lenses rarely offer wide maximum apertures. While I discuss the ramifications of this in detail below, it seriously restricts your ability to shoot in low light, such as at events, at indoor sports games, and at night.
And you also won't be able to get the same level of smooth background blur that you can achieve with, say, an f/1.8 prime lens.
Third, kit lenses are a mixed bag in terms of optical quality. While some kit lenses are relatively sharp, they're rarely on the same level as other glass offered by manufacturers, so you'll want to carefully evaluate kit lenses before buying.
Here's the bottom line:
While kit lenses can do a good job, you should carefully consider whether they're enough to satisfy your shooting needs. If you're not sure, then try shooting with a kit lens for a while and see how you feel. If you start to want something more, that's a sign that it's time for a kit lens upgrade!
What's the Best Lens?
As you've probably gathered by now, there really is no single best lens for photography.
Instead, there's a best lens for you, given the type of subjects you want to shoot and your style of shooting.
For instance, you could be a bird photographer who goes on long hikes through the woods, in which case you'll want a relatively lightweight super-telephoto lens.
Or you could be an astrophotographer who only shoots at night, in which case you'll want an ultra-wide lens with an f/2.8 (or wider) maximum aperture.
Or you could be a street photographer who likes to keep things light and compact while walking around the city, in which case you'll want a small 35mm or 50mm prime lens.
Do you see how all of these photographers require different lenses depending on their interests and style of photography?
That's why it's important to consider the subjects you shoot and how you like to shoot them before purchasing a lens.
The Types of Lenses You Should Know
Now let's take a look at the different types of lenses on the market today.
Note that lenses are generally grouped by focal length (with a few exceptions for "special effect" type glass).
Ultra-Wide Lenses
Ultra-wide lenses tend to go from around 10mm on the wide end to 18mm on the long end.
They give you a huge field of view, one that's far larger than what the human eye sees, which gives you the opportunity to create broad, sweeping landscapes that really captivate the viewer.
Ultra-wide lenses are the bread and butter of most landscape photographers, many of whom use an ultra-wide lens almost exclusively (or, at least, never leave home without one).
Note that ultra-wide lenses tend to be very expensive, especially when they include a wide maximum aperture (generally f/2.8).
With an ultra-wide lens, you can emphasize near subjects while making far subjects appear to recede into the distance.
Wide-Angle Lenses
Wide-angle lenses are the less extreme version of ultra-wide lenses:
They offer an expansive field of view without that "sweeping" perspective offered by ultra-wide lenses.
Wide-angle lenses span from around 18mm to 40mm, which is a big chunk of the standard kit lens focal length.
Wide-angle lenses are popular among landscape photographers, and most landscape photographers carry a lens in the 16-35mm focal length range. There are also portrait photographers who work with wide-angle lenses to create environmental portraits, while architectural photographers and real-estate photographers often have a wide-angle lens as their go-to option.
Wide-angle lenses tend to be more affordable than ultra-wide lenses. And because they're so popular, there are plenty of wide-angle options to choose from!
Standard Lenses
Wide-angle lenses are popular.
But standard lenses are the most popular lens type of all because they're just so darn useful.
Standard lenses offer focal lengths in the 40-80mm range, which is similar to what the human eye sees.
And they're key for street photography (50mm is an ultra-popular street photography focal length), wedding/event photography, and portrait photography, to name just a few.
Standard lenses come in all shapes and sizes, from huge hulking f/2.8 zooms to small, compact f/1.8 primes.
Honestly, it's pretty tough to go wrong with a 50mm prime lens, which is why many of them are referred to as "nifty-fifties."
And if you're struggling to choose between several different options, a 50mm lens is often the way to go.
Did I mention that standard lenses tend to be exceptionally cheap?
Telephoto Lenses
Telephoto lenses span from around 70mm to 300mm; they give a tighter field of view than what the eye generally sees, but without magnifying the subject too much.
An especially popular telephoto lens focal length is from 70mm to 200mm, which is used by landscape photographers, portrait photographers, and sports photographers (for intimate landscapes, portrait headshots, and distant action shots, respectively).
Note that telephoto lenses can be relatively cheap (when the lens features a variable maximum aperture and mediocre optics) to extremely expensive (when the lens features an f/2.8 maximum aperture, ultra-sharp image quality, and blazing-fast autofocus).
Telephoto lenses can be somewhat restrictive because they force you to tightly frame your subject. You're not going to capture a sweeping landscape with a telephoto lens. Telephoto lenses also tend to be quite big, which makes them unsuitable for street photography and travel photography (though there are a few exceptions!).
On the other hand, telephoto lenses are useful for isolating your subject and emphasizing small details, which is key in a number of photographic genres.
I don't generally recommend telephoto lenses as a first (or second) lens, unless you want to photograph subjects that can only be approached from a telephoto perspective.
But telephoto lenses are undoubtedly useful, and I almost always carry one with me when out shooting!
Super-telephoto Lenses
Super-telephoto lenses are what you'd expect:
Like telephoto lenses, but even longer.
Super-telephoto lenses offer focal lengths of 400mm, 500mm, 600mm, and more.
These are specialist lenses, designed specifically for bird photographers, wildlife photographers, and (occasionally) sports photographers.
They're big. They're bulky. And they're ridiculously expensive.
Even zooms that reach into the super-telephoto range (such as a 100-400mm zoom) tend to cost $800 USD and more.
While prime super-telephoto lenses come in at an average price of around $4000 USD.
Here's my recommendation when it comes to super-telephoto lenses:
Don't get one unless you absolutely, 100% require it.
If you know without a doubt that you want to photograph birds or wildlife, then a super-telephoto lens makes sense.
(And the smaller the subject, the larger the zoom you'll require. For reference, bird photographers generally work with 500mm, 600mm, and 800mm lenses.)
Otherwise, stick with another option.
Macro Lenses
Macro lenses aren't defined by their focal length. Instead, they are lenses that can focus close to your subjects.
You can use macro lenses to capture detailed shots of nature and other small objects.
Now, you don't just have to use a macro lens for macro-type photography. With a macro lens, you can photograph people, landscapes, and more.
But macro lenses are exceptionally good at getting close to your subject, hence the special name.
You'll find a number of macro focal lengths out there, from around 40mm on the wide end to 200mm on the long end.
You'll also find some lenses that have the macro label, but don't give you macro levels of magnification. So be on the lookout for those, and avoid them if your goal is to capture highly-magnified macro images.
Fisheye Lenses
Fisheye lenses are ultra-wide and deliberately distort your images.
They give you a sort of "snow-globe" effect, where the outside edges of the frame seem to curve in circles.
While fisheye lenses can create an interesting effect, I'd recommend staying away from them unless you're a seasoned photographer with a lot of gear. They're not usable in most situations, and you'll quickly find yourself frustrated if you only have a fisheye lens to work with.
Tilt-Shift Lenses
Tilt-shift lenses are designed primarily for architectural and landscape photographers.
They allow you to tilt the plane of focus so that you can maximize depth of field.
They also allow you to shift the plane of focus, which prevents unwanted perspective distortion.
What do I mean by this?
If you're an architectural photographer, you'll often have a problem when photographing "up" at buildings. The subjects of your shots will seem to be falling backward, which often isn't what you're after.
That's where a tilt-shift lens comes in handy. By shifting the plane of focus, you can counteract any perspective distortion and come away with beautiful, undistorted images!
Superzoom Lenses
Superzoom lenses are expansive zoom lenses that allow you to zoom several hundred millimeters (such as from 18mm to 300mm, or 80mm to 400mm).
If you grab a superzoom, you'll often be able to use that lens for a huge portion of your photography needs, and you'll need to purchase additional lenses far less often.
However, superzooms come with some drawbacks.
First, they can be expensive.
Second, superzooms rarely offer wide maximum apertures (and often use variable maximum apertures, instead, which can be problematic for low-light shooting).
Third, superzooms don't offer the best optical quality. Most superzooms are soft-ish on the wide end and the long end, which makes them less useful than you might immediately assume.
That said, you can do a lot with a superzoom and they are exceptionally useful, especially if you're a travel photographer in need of a one-size-fits-all lens!
Lens Buying Guide: Key Lens Characteristics
You should now be familiar with common lens types.
But what makes one lens better (or worse) than another?
Let's take a look at each key lens characteristic, and how they affect your photos:
Camera Compatibility
First things first.
Before you consider any lenses, you've got to know:
What camera will the lens be mounted on?
Cameras and lenses use precise mounting technology, which means that you cannot mount a Canon lens on a Nikon camera or a Nikon lens on a Canon camera (at least, not without a special adapter, and these often come with limitations of their own).
So take a look at your camera and determine its brand. This will help you determine which lenses you should even think about purchasing.
But even once you know what brand of camera you're working with…
…you also need to know your camera's format, so that you're able to get the correct lens.
Let me explain:
Camera/Lens Format
Even within a single manufacturer's set of lenses, you'll find glass of all different types.
For instance, Canon offers full-frame lenses for DSLRs, crop-sensor lenses for DSLRs, lenses for the Canon APS-C mirrorless lineup, and lenses for the full-frame mirrorless lineup.
And none of these lenses are immediately compatible with anything but the system they were designed for.
(Fortunately, there are adapters that you can use to mount DSLR lenses on the mirrorless cameras, though these can be a bit pricey.)
So identify the type of camera you're working with. Is it full-frame? APS-C? Four-thirds? And is it mirrorless? A DSLR? Or something else?
That way, you can make an informed lens choice from the beginning.
Size and Weight
Some lenses are lightweight and compact. They're great for traveling, casual photography, and photography where you need to be discreet (such as street or event photography).
Other lenses are huge. These are typically longer lenses (such as the super-telephoto lenses mentioned above). But there are shorter lenses that are pretty big (often those lenses that include a wide maximum aperture).
Now, there's nothing wrong with getting a big lens if you can handle the size and weight. But if you're a travel photographer or a street photographer, a huge lens isn't going to work with your shooting style. And if you frequently handhold your camera in low light, a heavy lens is going to make it much more likely your shots will turn out blurry.
Zoom vs Prime
Should you choose prime or zoom?
Zoom lenses offer a range of focal lengths; for instance, from 18mm to 55mm, or from 70mm to 200mm. Whereas prime lenses offer a single fixed focal length, such as 50mm.
Zoom lenses tend to be much more convenient than prime lenses because they cover a huge swathe of focal length range. You can take a single zoom lens and cover many focal lengths at once (especially if you use a superzoom!).
Prime lenses, on the other hand, can be smaller than zoom lenses, which makes a single prime lens more convenient to carry compared to a long zoom lens. And prime lenses are optically superior to most zooms, even at low prices.
Plus, prime lenses offer fixed maximum apertures, which is useful for shooting in low light.
Ultimately, it's a question of convenience versus optics and price. Which matters most to you?
Focal Length
As I talked about at length above, lens focal length makes a huge difference.
If you want to capture sweeping landscapes, you'll need an ultra-wide or a wide-angle lens.
To capture portraits and street photos, a standard lens will do the job well.
For sports shots or intimate landscapes, a telephoto lens is a good bet.
And if you're after wildlife or bird photos, you'll want a super-telephoto lens.
Of course, it's possible to create unique photos by using lens types in unconventional ways. But having the "proper" lens will often serve you well!
Autofocus Speed
Some lenses offer slow autofocus. They hunt in low light, and they struggle to nail focus on moving subjects.
Other lenses offer lightning-fast autofocus that never seems to fail.
If you're a landscape photographer or architectural photographer, fast autofocus won't matter. So you'll do just fine with a slower lens.
But if you're a sports photographer, wildlife photographer, street photographer, or another type of action photographer, I highly recommend getting a fast-focusing lens.
Unfortunately, there's no easy way to tell whether a lens can focus quickly aside from reading reviews.
And you should also bear in mind that your camera will dramatically affect focusing speeds, as well. The fastest lens won't keep up with action subjects if it's mounted on a DSLR from 2008, for example.
Image Quality
Photographers obsess over lens optics, and for (mostly) good reason.
Because while there are plenty of other factors that affect your images, the optics of your lens will limit how sharp and how faithful your images are.
Some lenses are tack-sharp from corner to corner and offer zero fringing. Whereas other lenses are soft in the center and are plagued by chromatic aberration.
Now, lenses that initially seem soft can be improved by stopping down (narrowing) your aperture.
But this sacrifices light, and so it isn't always ideal for photographers that shoot without tripods or moving subjects.
That's why you want to get the sharpest lens possible within your price range.
(At the same time, don't obsess over sharpness. Most lenses are at least relatively sharp, so it's unlikely your lens will give you consistently unusable images.)
Maximum Aperture
The maximum aperture refers to the widest a lens's aperture can open.
This matters because the larger the aperture, the more light the lens can take in, which makes for better performance in low-light situations.
The average maximum aperture is around f/4, and this is considered very "standard."
A "fast" lens (one that offers a wide maximum aperture) is in the f/2.8 range, with some lenses going even beyond this (to f/2, f/1.8, f/1.4, and even wider).
Note that some zoom lenses offer variable maximum apertures. With a variable maximum aperture lens, the farther you zoom, the narrower the maximum aperture.
So if you have a 70-300mm f/4-6.3 lens, it'll give you a maximum f/4 aperture at 70mm, a maximum f/5.6 aperture around 200mm, and a maximum f/6.3 aperture at 300mm.
Most photographers dislike maximum aperture lenses because they tend to limit your low light shooting.
But if maximum aperture isn't important to you, then this won't be a big deal.
Image Stabilization
Image stabilization refers to technology built-in in some lenses designed to counteract camera shake.
With a standard 50mm lens, for instance, you might be able to handhold down to 1/40s or so with a decent amount of keepers.
At that point, if you wanted to drop the shutter speed even further, you'd need a tripod.
But with image stabilization, you could drop the shutter speed down to 1/20s and beyond.
You wouldn't need any sort of additional support; you could just handhold your camera.
If you're the type of photographer who only shoots during bright light, then image stabilization won't make a huge difference.
But if you shoot in low light or using narrow apertures, image stabilization can be a huge help.
Close-Focusing Capabilities
As I discussed above, some lenses are labeled "macro," which indicates the ability to focus up close.
True macro lenses can give you high-magnification images.
But there are other lenses that don't have the "macro" label and can still get you relatively detailed close-ups.
So, if you're interested in capturing close-up images, it's a good idea to check a lens's magnification capabilities before purchasing. Anything below 1:4 is going to get you pretty close to your subject, ensuring you can get some out-of-this-world macro images!
How to Choose a Lens
Once you're familiar with key lens characteristics, it's time to actually pick a lens.
In truth, this usually involves asking two basic questions:
First:
What Camera System Do You Have?
Remember, you should only consider lenses that are compatible with your camera system. There are plenty of great lenses out there that won't work with your camera, and that's just how it goes; you have to work within your camera system to find the lenses that work for your needs.
So if you use Canon APS-C DSLRs, you've got to use Canon EF or EF-S lenses. If you use Nikon Z-Mount mirrorless cameras, you've got to use Z lenses (or purchase an adapter so you can access Nikon F-mount gear.
Don't make the mistake of buying a lens that won't work with your equipment!
What Do You Want to Photograph?
This is the second key question you should ask before purchasing a lens.
And while I've talked at length about different lens types and how they suit different photographic genres, here's a quick summary:
If you want to capture stunning street photos, I'd recommend a standard focal length lens, such as a 50mm prime or a 24-70mm zoom.
It's a good idea to keep your lens (and camera) as compact as possible so as not to attract attention, so monster telephoto lenses are pretty much out of the question.
You can also go with a wider prime lens (such as a 35mm lens or even a 16-35mm lens) for a unique perspective.
If you want to capture stunning landscape photos, go with a wide-angle or ultra-wide lens. A good starting point is a 24-70mm lens, though if you're set on landscape photography a 16-35mm lens is a great purchase.
The maximum aperture isn't going to matter unless you shoot astrophotography, in which case you'll need to be able to shoot at f/2.8.
Choosing a wildlife photography lens depends heavily on the type of wildlife you plan to photograph.
You can use a 300mm lens to photograph large mammals (e.g., bison), whereas you'll want a 400mm or 500mm for smaller or more elusive animals. And bird photographers prefer to work with 500mm, 600mm, or even 800mm lenses.
If you're on a budget, you should consider a long zoom, such as a 100-400mm lens (which, when mounted on a crop-sensor camera, will take you quite a distance!).
You won't have a huge amount of choice in terms of maximum aperture, but wider is mostly always better.
Best Portrait Photography Lenses
Portrait photography usually starts at around 50mm (though you can use a 35mm lens for environmental portraits).
You can also shoot slightly tighter portraits at 85mm (a favorite of many portrait photographers), and you can do headshots at 135mm to 200mm.
Prime lenses are excellent for portrait shooting, because they're cheap but still optically strong.
Best Action Photography Lenses
Action photography is all about autofocusing capabilities and light-gathering.
You'll want a telephoto lens in the 70-200mm range, especially if you're often shooting on the sidelines of sports games.
And you'll want a maximum aperture of at least f/2.8 if you shoot at night or indoors.
Again, the faster the autofocus, the better, so read reviews to make sure you get a lens that can handle action.
Best Macro Photography Lenses
If you're serious about macro photography, I'd recommend going with a true macro photography lens (i.e., one that offers 1:1 focusing).
You have a number of options here, many of them inexpensive. If possible, go with a lens in the 100mm range to start, especially if you want a more "all-purpose" piece of gear. Wider macro lenses (in the 40-60mm range) don't let you get close to insects, while longer macro lenses (150-200mm) are huge and heavy.
What Lens Should I Buy: The Next Step
Now that you've finished this article, you know all about the best lenses for your needs. And you can hopefully answer the question: What lens should I buy?
So go and grab a lens! And then get out and start shooting. Some amazing photos await!
What lens should I buy first?
That depends on your goals as a photographer! If you're just getting started with photography, purchasing a camera with a kit lens can make sense. This is a cheap and flexible way to get beautiful images, fast. But if you're looking to take your photography to the next level or you have specific photography genres you'd like to pursue, I'd consider grabbing a wide-angle zoom (if you're after landscape photos), a 35mm, 50mm, or 85mm prime (if you're after street photos or portrait photos), a 70-200mm telephoto zoom (if you're after headshots or sports photos), and a super-telephoto zoom or prime (if you're after wildlife or bird shots).
What type of lens should I buy?
Buy the lens that fits with your needs as a photographer! Not all photographers have the same lenses; a landscape photographer's camera bag looks a lot different from a bird photographer's camera bag, which looks different still from a portrait photographer's camera bag. Decide what genre of photography you want to pursue (it can be multiple genres!), and make your lens decision based on that!
Should I buy a 35mm or 50mm lens?
35mm prime lenses and 50mm prime lenses are both powerful tools, and they're quite popular among photographers (including professionals).
Note that the 35mm focal length will give you a wide perspective on a full-frame camera, whereas the 50mm focal length is in line with what your eyes will see. This means that a 35mm lens is good for environmental shots and other images that involve a larger scene, whereas a 50mm lens is good for capturing slightly tighter images.
So if you're after environmental portraits or wider street shots, then a 35mm lens can be a good choice, while a 50mm lens is better for standard street images and standard portraits. Honestly, if you can't decide between the two, I'd just go with a 50mm prime; they're all-around amazing lenses and are useful in a whole slew of situations.
Is lens choice important in photography?
Lens choice in photography is absolutely essential. In fact, choosing a lens is more important than choosing a camera because most cameras will do the job, whereas lenses can vary wildly in how they enhance and restrict your shooting capabilities. If you're after tight shots of distant wildlife, you won't be able to use a wide-angle lens, but you can get away with a beginner or professional camera. If you're after sweeping images of the desert landscape, you won't be able to use a super-telephoto lens, but you'll be fine with plenty of different cameras. So don't skimp on lens choice; do the research you need before buying!
What is a kit lens?
A kit lens is a lens that comes bundled with your camera, such as an 18-55mm lens or a 24-105mm lens. Note that kit lenses tend to have similar focal lengths, generally from a medium-wide focal length (e.g., 18mm or 24mm) to a standard or telephoto focal length (e.g., 55mm, 80mm, or 105mm). Kit lenses can also be purchased separately from a camera (and you're generally free to purchase a camera without a kit lens), but photographers often don't purchase a second or third kit lens; the exception is with lenses that work both as kit lenses and as high-quality non-kit options.
Do I need more than my kit lens for great photography?
Not really. A kit lens can capture stunning photos as long as you know how to use it well. So, you can capture beautiful images with a kit lens. That said, if you're looking to really take your images to the next level, I'd recommend thinking about a kit lens upgrade. Non-kit lenses do tend to be optically superior to kit lenses. Also, note that your kit lens might limit you in terms of focal length; if you're after tight shots of flying planes, for instance, an 18-55mm kit lens just won't get you close enough for great results.
What's the best lens?
There is no single best lens, unfortunately! Instead, there are many good lenses, all designed for different purposes. If you're a street photographer, for instance, you might want to grab a 50mm prime lens because this will be light, fast, and sharp; that way, you can carry it for long distances, it won't be especially conspicuous, and you'll be able to capture some stunning images. If you're a bird photographer, on the other hand, a 50mm lens is far too short. You'll likely need a 400mm lens at the very least (though 500mm is even better) so that you can get close to birds without spooking them. In other words: Before choosing a lens, you must determine the type of photography you want to do!
What is a zoom lens versus a prime lens?
A zoom lens offers a range of focal lengths, such as 18mm (wide) to 200mm (telephoto), or 12mm (ultra-wide) to 24mm (moderately wide). This makes zoom lenses very convenient because you can capture different subjects or compositions at a wider focal length compared to a middle focal length and the longest focal length.
A prime lens, on the other hand, offers a single focal length (such as 50mm or 35mm). While primes don't offer the same level of convenience as zooms, prime lenses tend to be cheaper than their zoom counterparts, while also remaining lighter and optically more impressive.
Whether you get a zoom lens or a prime lens should depend on the types of photos you intend to take and the way you take them. If you frequently shoot many subjects in a single outing (e.g., you want a walkaround photography lens), then a zoom is probably the better option, given its ability to get you up close to subjects, then go wide, then go tight again.
A zoom is also good if you need to travel light and only want to take one camera and one lens. On the other hand, if you prize optical quality or you're willing to sacrifice flexibility for an ultra-light package, a prime lens will serve you well!