As much as we all love to be out with our cameras, so much of what goes into being a photographer happens after we put the gear away. And, in the 21st century, much of the behind-the-scenes work revolves around online promotion. In an age where anyone can start an Instagram account, maintaining a website is a means of showing the world you're serious about your craft.
The thought of building your own website can be an intimidating one. Many first-timers worry about adding expenses or navigating web design. It's tempting to talk yourself out of the task before you even start. But creating a photography portfolio doesn't have to be difficult.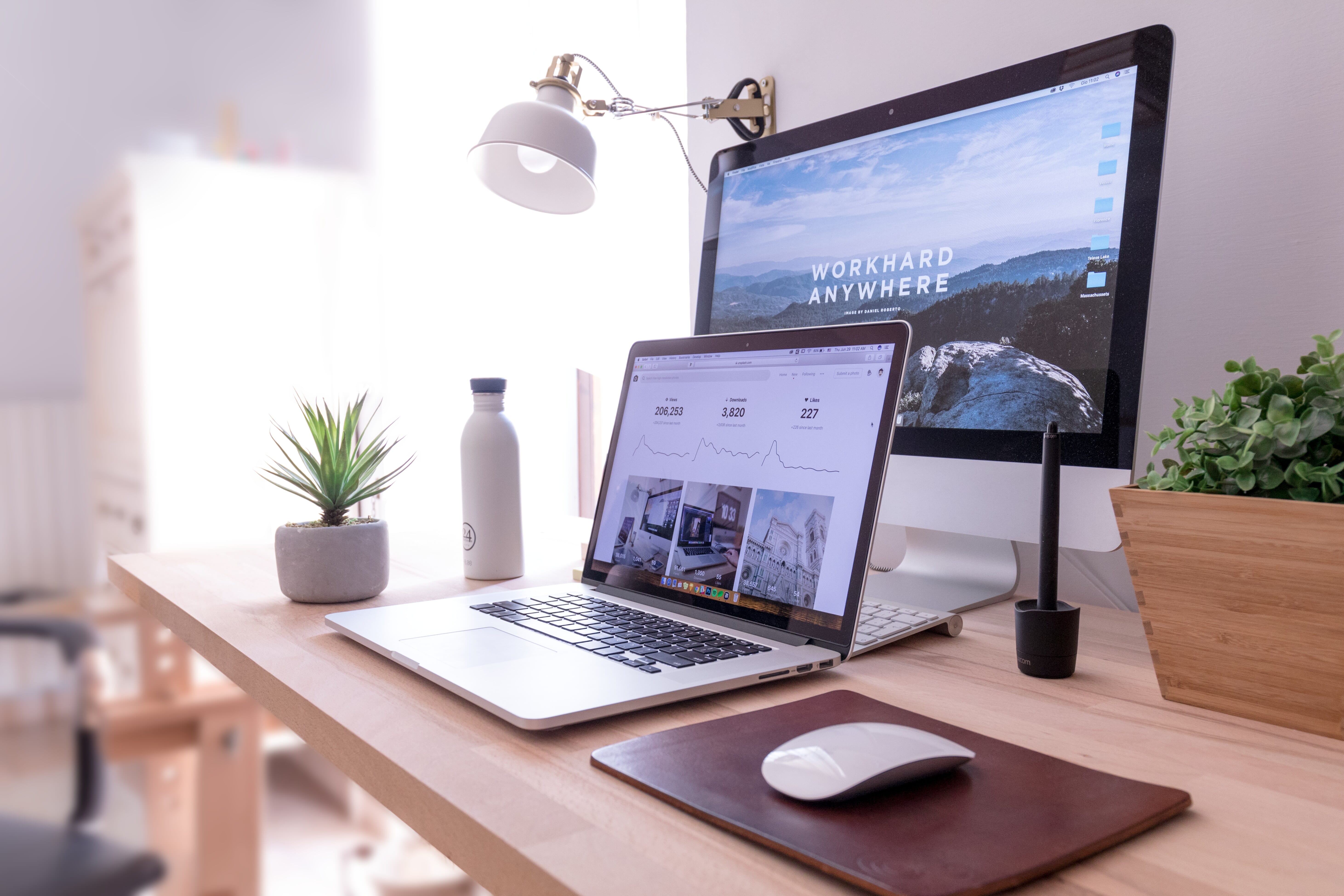 If you're not sure where to start, Wix may be worth exploring. One of the biggest draws of the platform? The majority of its services are available for use at no cost. But a bargain may not be the only thing that Wix has to offer. Today, we'll look at the Wix photography templates available and determine how viable they are for professional use.
About Wix
In short, Wix is a web development site designed to make building an online portfolio as painless as possible. Founded in 2006, Wix has 15 years of experience in its field. For those without technical experience, it makes web design accessible via drag and drop tools. Though it's not designed for photographers and artists alone, it has all the tools creatives need to showcase their work.
Free vs. Paid Subscriptions
As we mentioned earlier, Wix has the advantage of being a budget-friendly free option. However, there are also paid subscriptions that offer a few added perks. Plans start at as little as $14 per month, which is plenty accessible for most. Even so, it's worth taking a look at the differences before deciding whether to invest.
Here are the major differences you need to know about the services:
Domain name customization – One of Wix's biggest downsides is its lack of free domain flexibility. Free users are assigned a Wix extension. Adding a custom domain name to your Wix web design requires a paid account.
Wix Advertising – Unfortunately free sites do have some advertisements and Wix promos that cannot be removed or hidden. In order to remove these advertisements, you'll have to cough up some cash.
Storage Space – All Wix accounts come complementary with 500MB of storage space. However, if you need more room to work with, a paid account can provide up to 35 GB.
Bandwidth Capacity – Bandwidth measures the amount of data a website uses in a given period of time. Free Wix sites can host 500MB, but upgrading your subscription can bump that up to over 1GB.
Google Analytics – Paid Wix subscriptions include Google Analytics, which analyzes web traffic on your site. However, free users are provided with no such luxury.
Related Article: Must-Know SEO Tips for Photographers
Wix Photography Template Selection
For photographers working on their first website, starting with a blank canvas can be an intimidating feat. That's where pre-made templates come into play. Providing basic layouts, menus, and widgets, all you need to do is choose a design and input your own images and information.
Wix hosts dozens of free templates for users to choose between, 54 of which are specifically designed with photographers in mind. However, if they don't quite capture the feel that you're after, there are other options.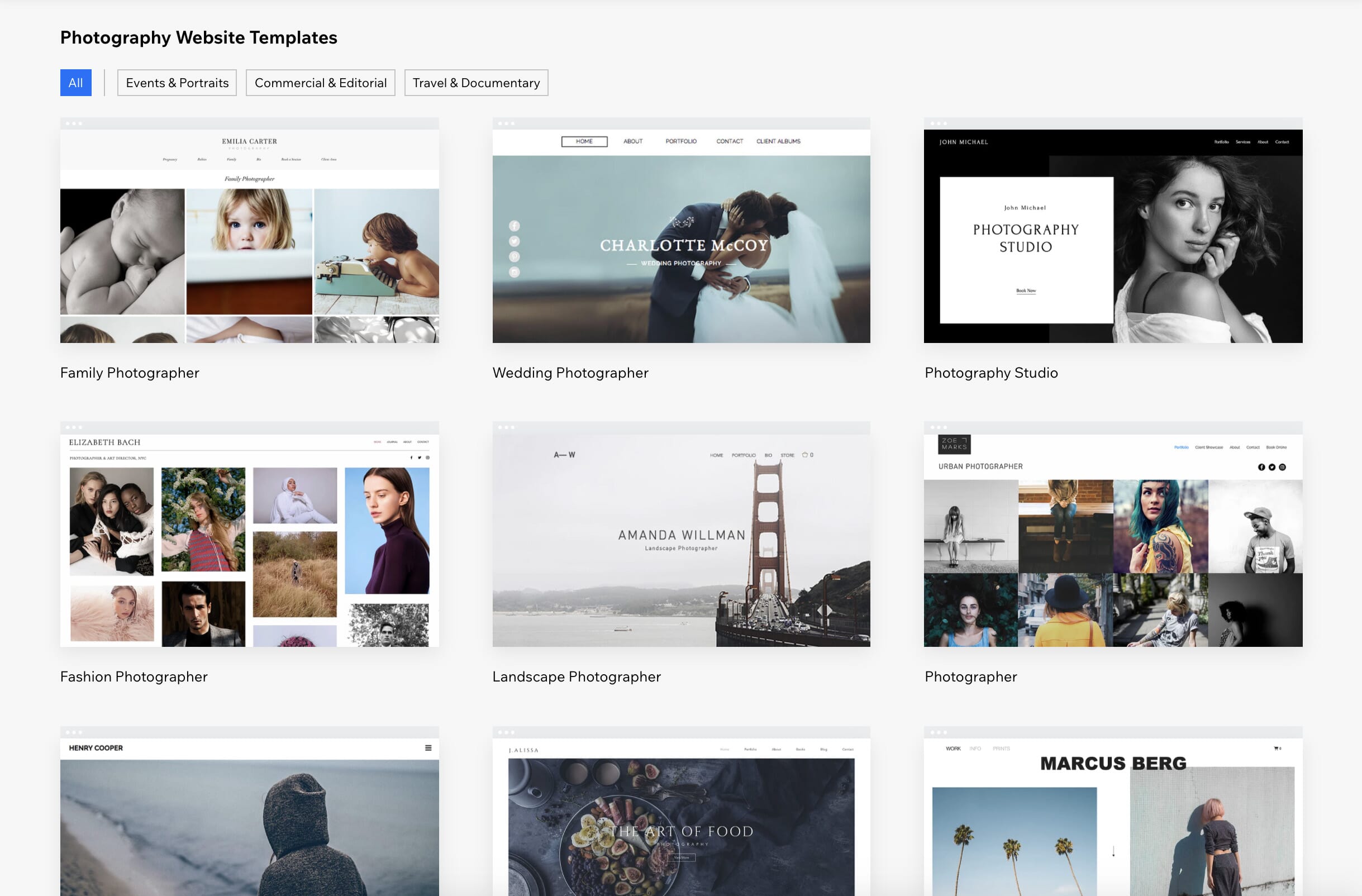 One feature that we love is the Wix ADI, which helps build a template that will suit your specific needs. Users answer a few preference questions, and within seconds the site spits out a result. It doesn't get much easier to find a template that suits your needs and aesthetic taste in one fell swoop.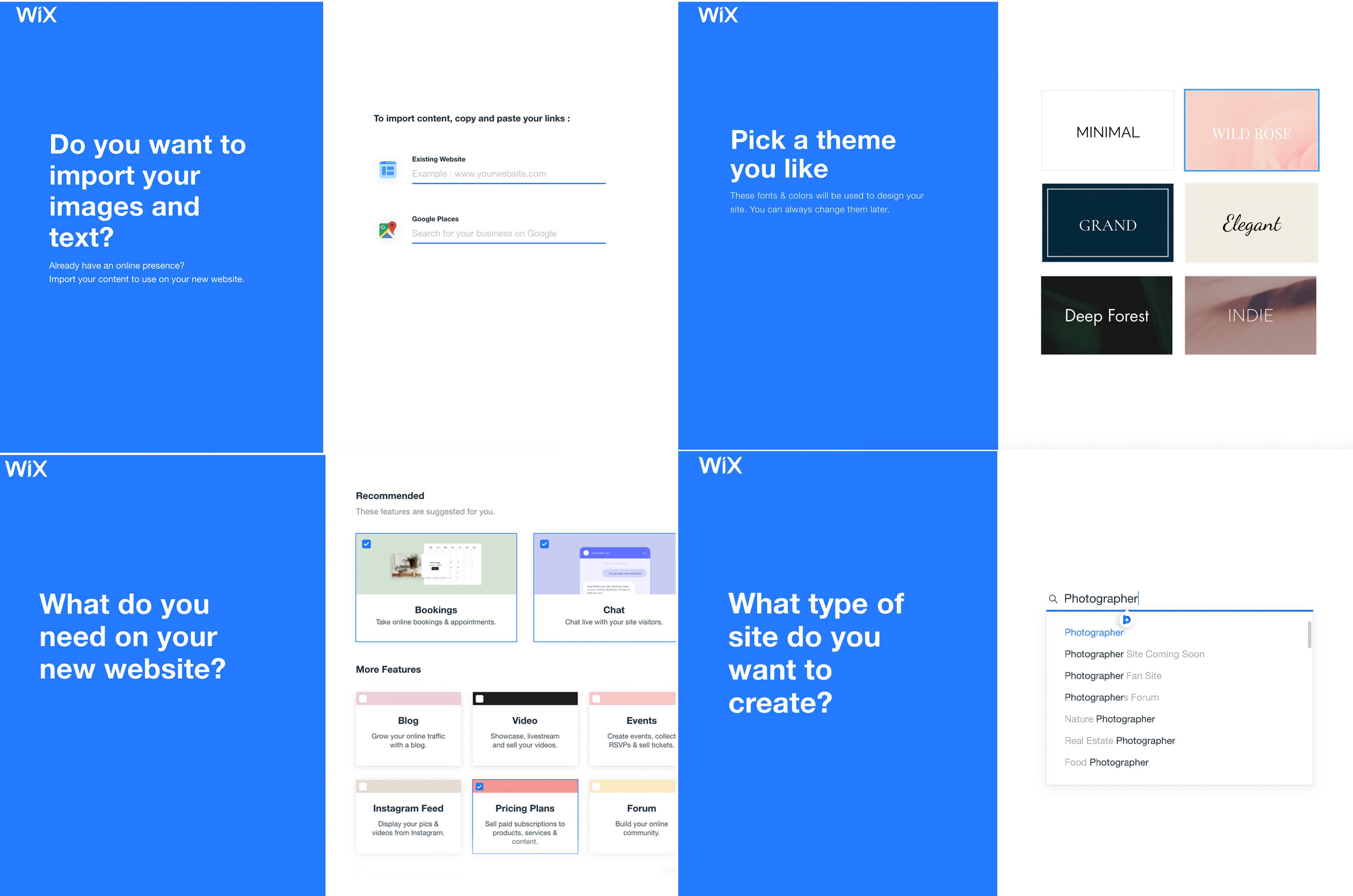 If, after all that, you still haven't found the right style, you can start browsing through Wix's full template library. Any web template can transform into something suitable for photographers if you have the patience and creativity to go beyond the what's provided.
While editing a template, pressing the 'Add' icon on the lefthand side of the page will generate a list of features to plug into your design. There, you'll find the option to insert a photo gallery fit to show off your best work.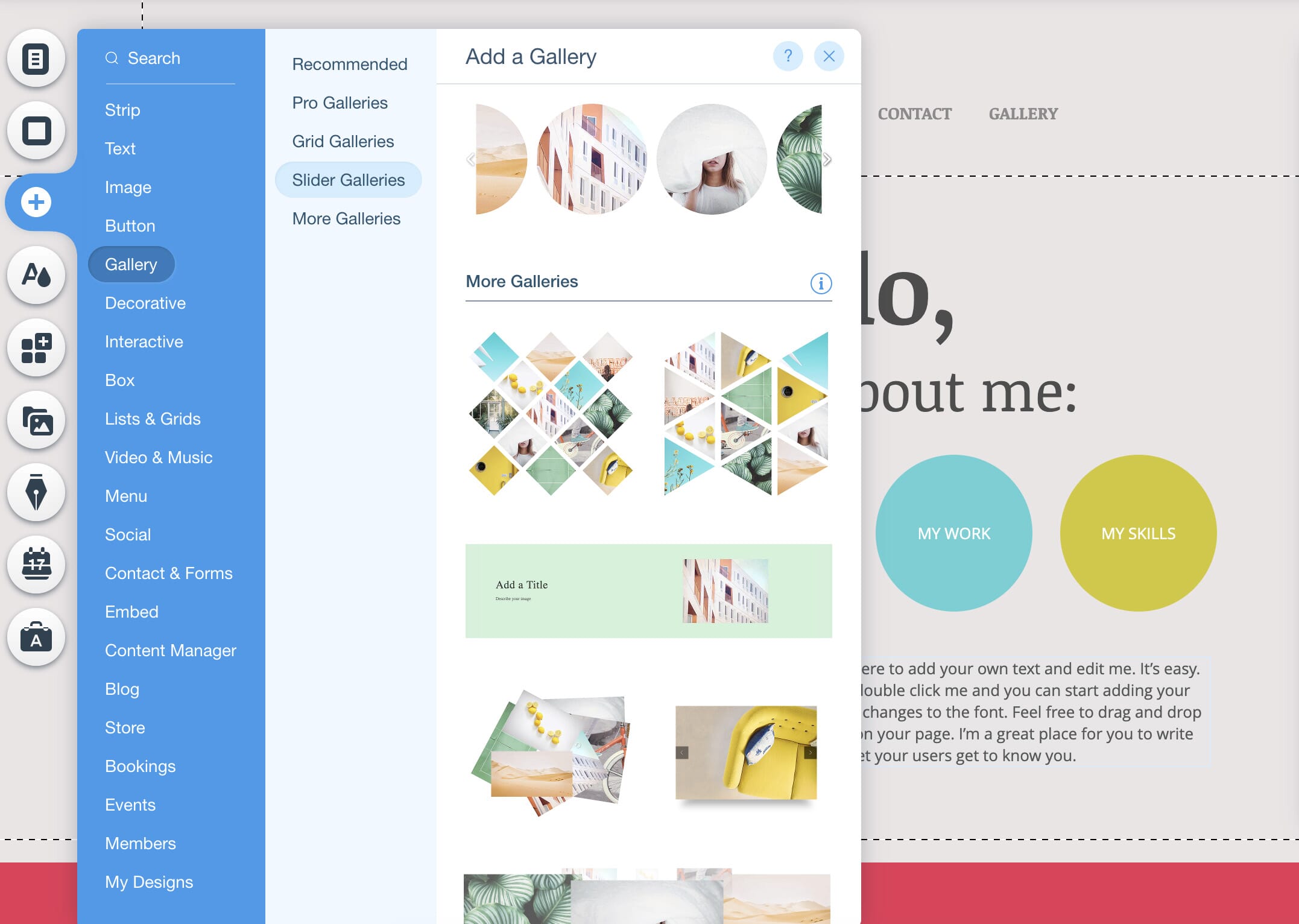 Once you've imported your desired images, Wix will automatically place them in your selected gallery!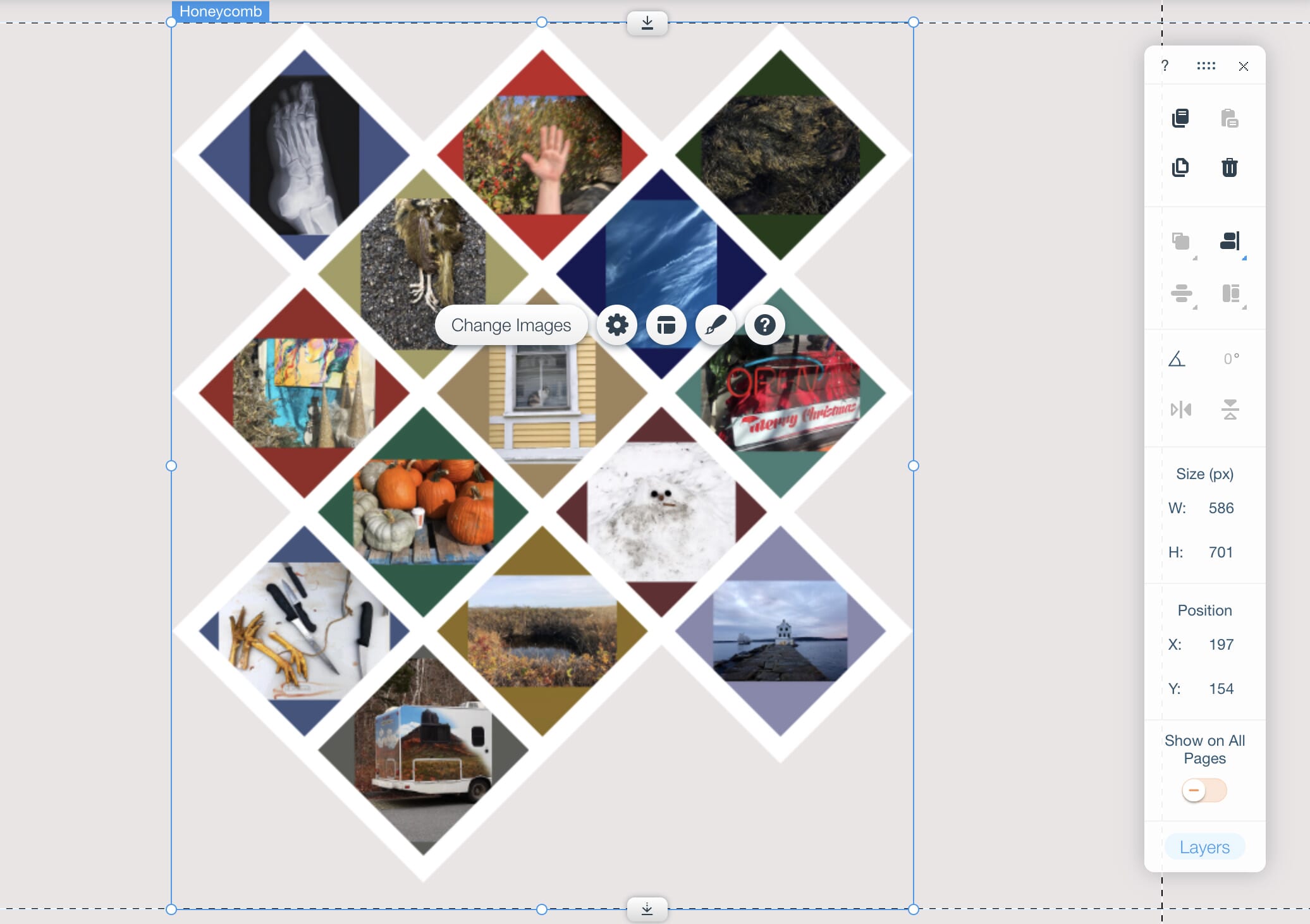 Related Article: How to Start a Photography Blog
Admittedly, working out some of the finer details (such as repositioning or changing image orientations) can be clunky. All the same, the wide selection of templates paired with the ease of bringing in additional features shouldn't go unnoticed. Wix does a great job of providing attractive, comprehensive starting points as well as the freedom to make a site your own.
Looking at the Competition
We've gone over what you can expect from Wix's photography templates. But how does it stand up compared to other popular web development sites?
Wix provides all their templates for free – whether or not you're paying for a subscription. While most competitors offer a few free options, some popular products like WordPress and Shopify will charge for "premium" templates.
What's more, Wix has a large selection of templates to choose between. Competitors like Smugmug and Zenfolio, with just a few options each, pale in comparison. But quantity isn't the only important factor to consider. Wix also delivers on the quality of its templates.
Related Article: SmugMug Alternatives for Your Photography Portfolio
In terms of style and selection, I'd say that Wix is most comparable to Squarespace. Honestly, Squarespace's collection as a whole may be a tad more polished. Even so, Wix will still win out for many as it has more options to choose between and it's possible to start without paying any subscription fees.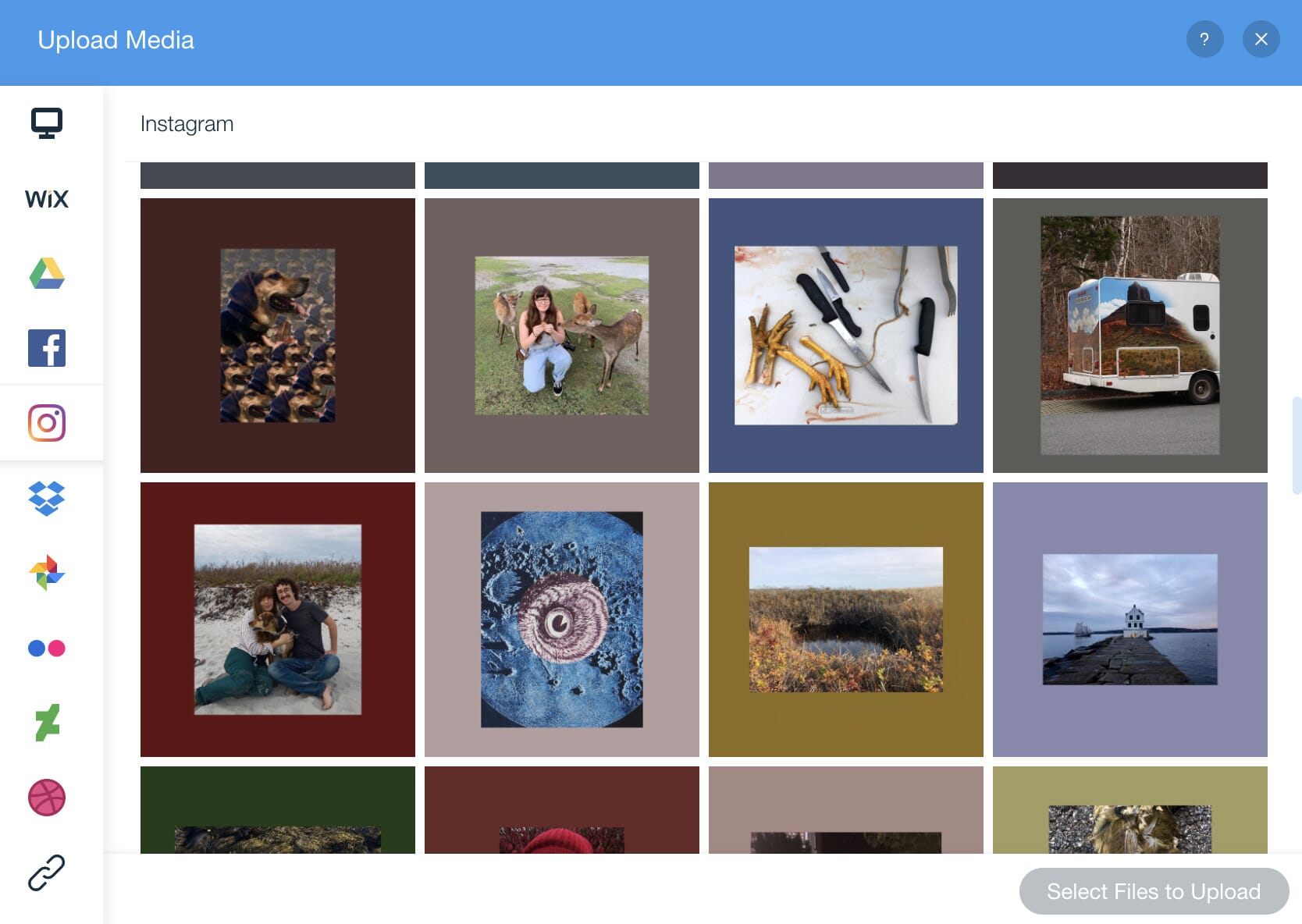 Also worth considering is Wix's user-friendliness and ability to customize. Though it's possible to make something great with any of the options, not all of them make it quite as easy as Wix. While not unique to the site, features like automatic Instagram import make the process of preparing a portfolio a lot less painful.
What Can You Do with Wix?
Not sure where to start with your Wix photography template? Take a look at a few of these professional portfolios that use Wix as their base and make these sites their own.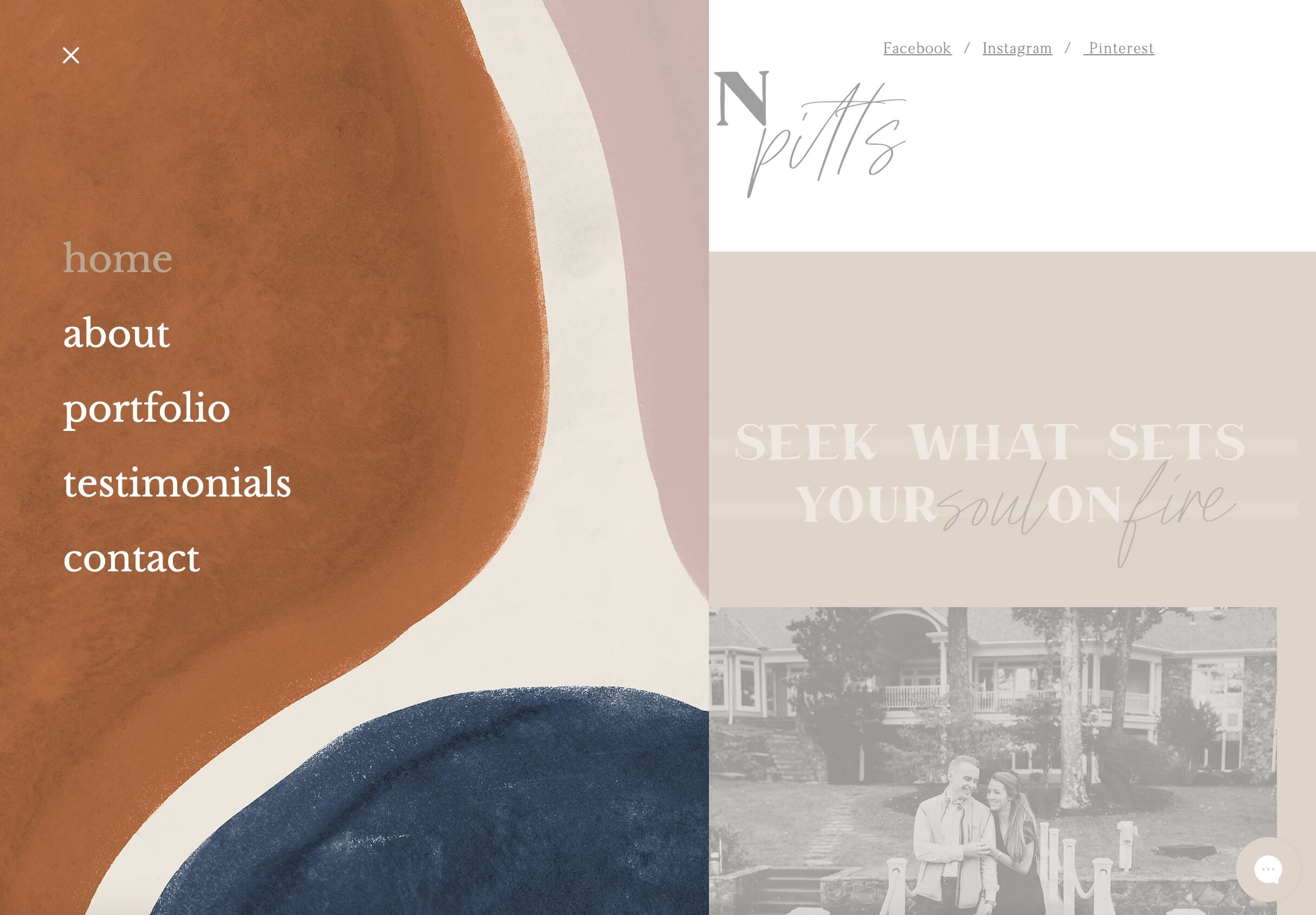 Payton Pitts uses a combination of color blocks, text, and abstract images punctuated with portraiture to grab attention. The mix of media nicely reflects her versatility as a freelance photographer. But, if the collages are a bit overwhelming for your taste, links to specific portfolios lead to grid-style galleries.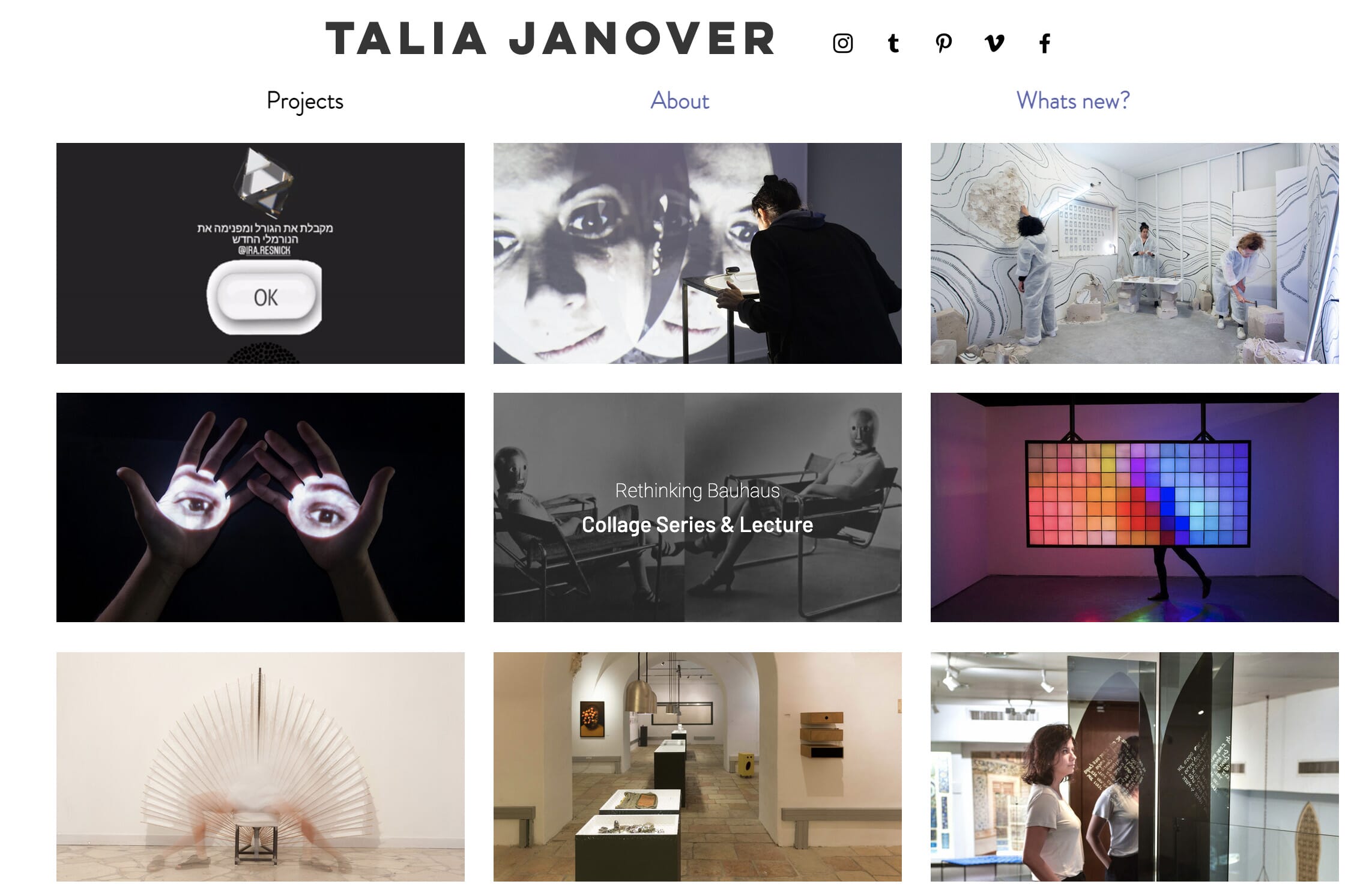 Talia Janover takes on her portfolio with a more straightforward approach. She uses Wix to display previews of her installation projects in a neat grid. Hovering over each image provides more context, and a click brings browsers to a more comprehensive view of her work. Writing, stills, and GIFs make for an immersive experience.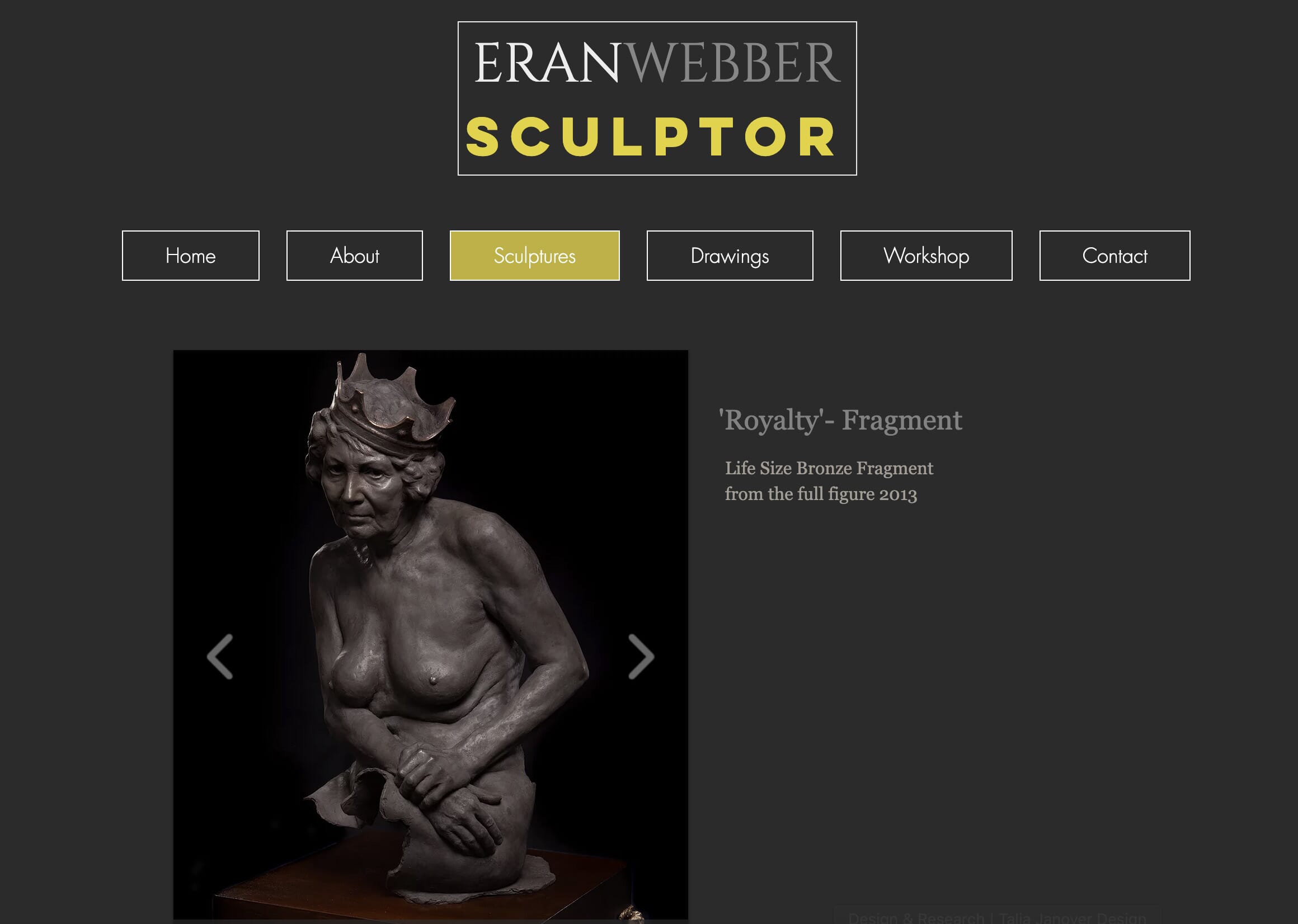 Eran Webber's dark design diverts from the usual minimalist white starters used for web templates. However, the customized colors work well in this case. The dark backdrop blends well with bronze statues and black charcoal drawings, while the yellow serves as a perfect accent. We also like Webber's use of carousel galleries to show off every angle of his detailed, three-dimensional works.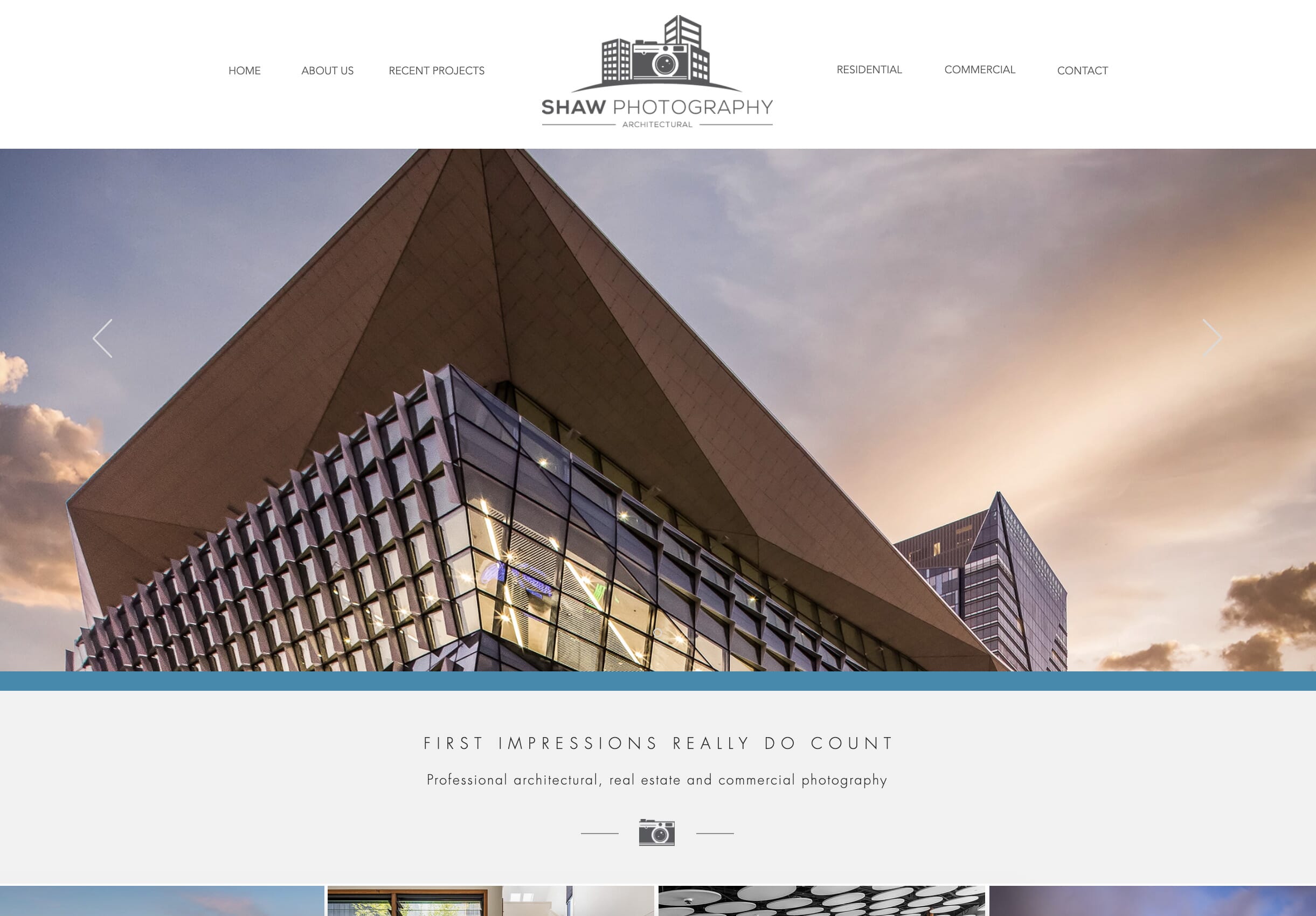 The Shaw Photography site is a great example of a slick commercial photography website. Every piece of the portfolio is available on the home page, but parallax scrolling prevents it from looking cluttered. A fixed menu tab makes it easy to jump back and forth between separate portfolio galleries.



Hana Knizova's portfolio proves that using a Wix photography template doesn't have to equate to a cookie-cutter look. She heavily customized her page to create a colorful scroll-through collection of images. Fun and unique, it speaks to her quirky photographic aesthetics and really stands out from the crowd.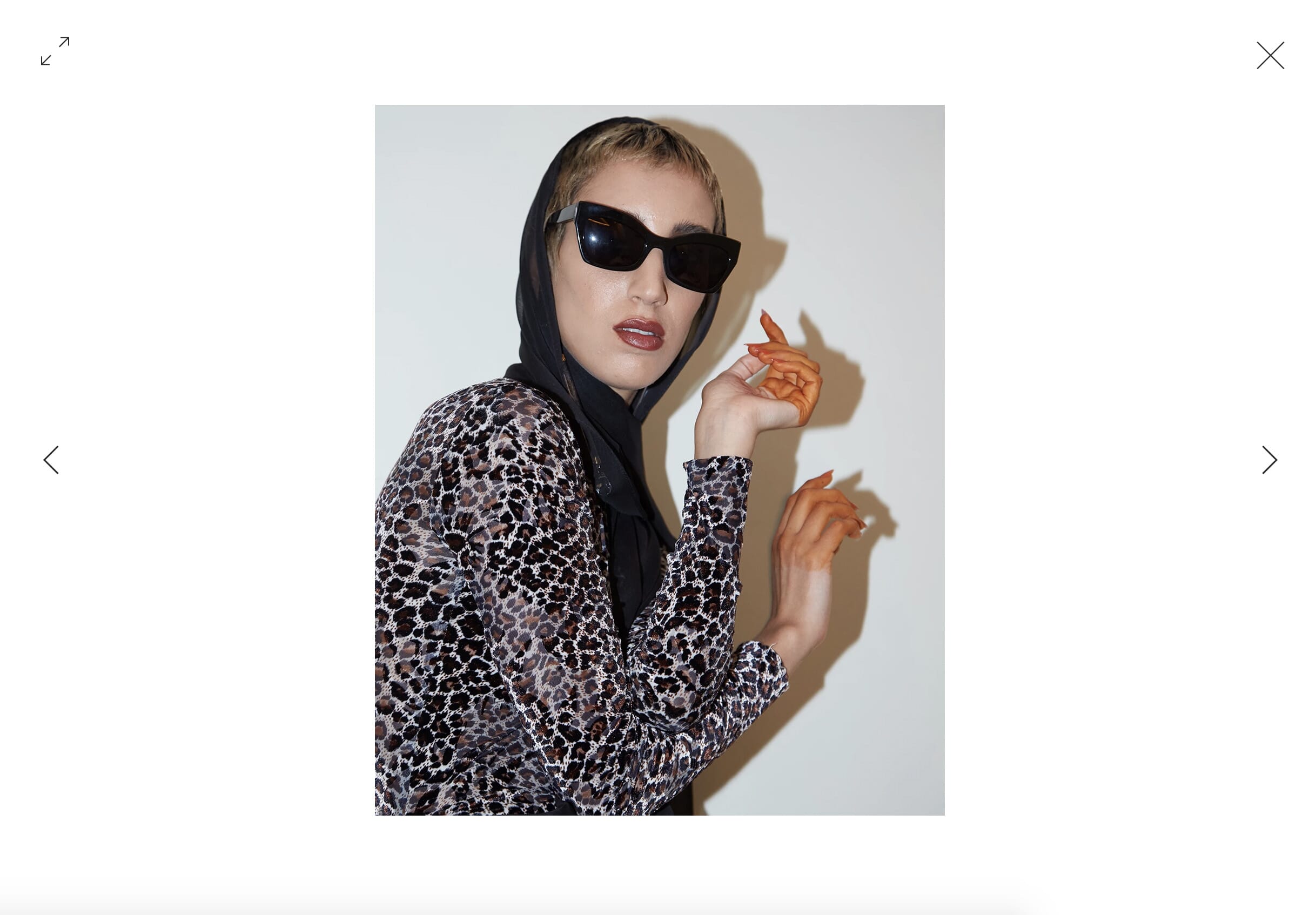 Lastly, Lorenzo Fanfani's clean minimalist design lets the images speak for themselves. One aspect that we really appreciated was the site's multiple viewing options. By opening the 'load more' tab, it's possible to view all of his portfolio in an all-encompassing grid of images. However, clicking on any individual image allows you to view photographs on their own and sort forward and back using arrow keys.
Our Takeaway?
All in all, Wix is a solid choice as a web development platform – even if you disregard the inexpensive price tag. Wix photography templates are consistent, plentiful, and always free.
While we love their templates, there's still enough freedom to get creative. It's true that some design features are a little clunky. But, overall, this tool is worth trying out. Especially for first-timers, it really does make web design a little less scary.