Part of creating a compelling and engaging blog is including fantastic images that complement your text and bring your words to life. To do this, you need a high-quality camera that's suitable for the type of blogging you enjoy.
Picking the best camera for blogging can be difficult due to the sheer volume of available models and the huge number of features to consider. But fear not! To make your task easier, I've chosen 10 amazing cameras for a variety of budgets. I've also made sure my picks are perfect for plenty of popular blogging genres, including travel, food, lifestyle, and vlogging.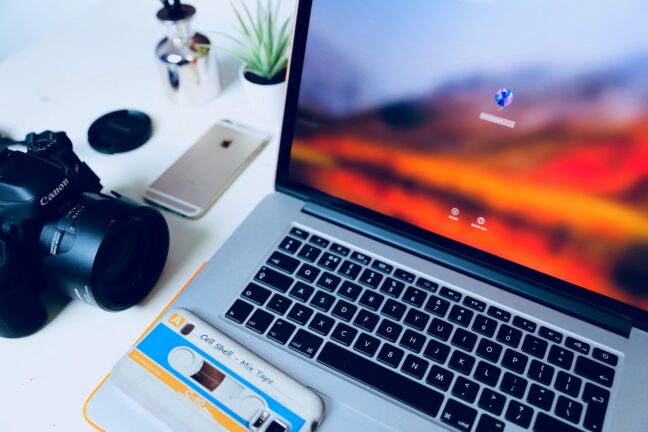 The Top 10 Cameras for Blogging by Genre:
When you buy through links on our site, we may earn a commission at no cost to you. We evaluate products independently. Commissions do not affect our evaluations.
Travel Blogging
1. Canon EOS R50
Our Pick
Great for focusing
The Canon EOS R50 offers excellent Dual Pixel CMOS AF II autofocus, so it's a great buy if you like to take travel photos of people and animals.
Pros
Compatible with both RF and RF-S lenses
Lightweight and compact camera body
Ergonomic and comfortable design
Mode to help beginners
Great price
Cons
No hot shoe to connect a flash
APS-C crop factor
The Canon EOS R50 is one of the smallest EOS R cameras, and it's the perfect purchase if you're an avid travel blogger. You can get some incredible shots with this camera and document your adventures as you jet around the globe.
It has a 24.2 MP APS-C sensor and uses the latest DIGIC X image processor, so you can expect fantastic and consistent image quality. Whether you're experiencing landscapes, cities, or travel nightlife, you should be able to get great results, though the APS-C crop factor does make it slightly more difficult to capture stunning wide-angle photos.
I like the upgraded Dual Pixel CMOS AF II autofocus, which is great for action shots; it's the kind of technology I appreciate having when I'm exploring a city or walking through the streets of some new location. You can also use the various AF modes to always capture sharp shots of your subjects. The RF-S lens range is limited at present, but you can always use the R50 with some of Canon's excellent – but pricier – full-frame RF lenses.
2. Nikon Z 30
Great for portability
The Nikon Z 30 is highly portable, so it's great for travel blogging and adventure photography.
Pros
Compatible with great lenses
Versatile touchscreen
4K video recording
Inexpensive
Cons
The AF could be better
No built-in viewfinder
The Nikon Z 30 is primarily a vlogging camera, but I'd also recommend it for beginner travel bloggers. It's easy to use and offers solid image quality, plus it's really small and lightweight. It's also relatively cheap, which makes it a solid choice if you're looking for great image quality on a budget.
If you travel light and don't have much room for a large camera or you're an active traveler who does lots of hiking, the compact body of the Z 30 is perfect. It is almost like a point-and-shoot camera in terms of size, and you can easily attach a selfie stick or monopod for added flexibility.
To ensure you get beautiful photos to include in your blog posts, the Z 30 has a 20.9 MP APS-C sensor. The included 16-50mm kit lens is also quite versatile; 16-50mm is an excellent focal-length range for travel photography and is great for capturing gorgeous landscape shots, energetic street photography, and compelling travel portraits.
The biggest drawback to the Z 30 is the lack of a viewfinder – I personally like to have one so I can really immerse myself in each new scene while shooting – but the impressive touchscreen should be sufficient for beginners.
3. Sony Alpha 7C
Great for high-quality images
The Sony Alpha 7C has it all, including excellent image quality, fast autofocusing, and a highly compact body.
Pros
Insanely small and lightweight
Compatible with Sony FE lenses
Full-frame 24.2 MP sensor
In-body image stabilization
Cons
Quite expensive
The touchscreen could be more responsive
If you want something that offers even better image quality but still need the portability of a good travel camera, the Sony Alpha 7C is an excellent pick. It's compact and lightweight, yet it gives you access to Sony's impressive range of E-mount lenses. The sensor and AF technology are also great.
I like that the a7C has similar features to some of Sony's high-end mirrorless models, yet it's a lot more compact. For example, you get a 24.2 MP full-frame sensor and the BIONZ X image processor; as a result, your images will look beautiful in a variety of scenarios and you can capture dozens of images in seconds.
Despite the camera's compact size, it has an excellent autofocus system with 93% coverage and some cool tracking features. You should be able to quickly focus on walkers and bikers in bustling cities and even wildlife if you are out blogging in remote locations. I think the price is a little steep, and you do need to buy a solid travel lens to go with it, but if you are serious about your travel blog, then it's definitely worth it.
Food Blogging
1. Canon EOS R5
Our Pick
Great for restaurant shots
The Canon EOS R5 offers amazing low-light performance, so it's a great option if your food blogging involves restaurant reviews.
*At the time of publishing, the price was $3,399.00.
Pros
Expandable ISO of 100-102,400
45 MP full-frame sensor
In-body image stabilization
Cons
Expensive for just the camera body
The Canon EOS R5 offers some of the best image quality on the consumer market and is a stellar pick for serious food bloggers. The 45 MP full-frame sensor is perfect for producing gorgeous food photography with plenty of detail and vibrant colors.
I love the incredible ISO range; it stretches from 100-51,200, and even at the higher ends, the noise is minimal. You can take excellent food shots in restaurants where the natural lighting is not so great, and you can even capture great photos of the staff in action. Plus, the in-body image stabilization makes it very easy to shoot handheld and is a huge help in situations where tripods aren't permitted.
You should be able to get sharp photos of your meals time and time again. The quality of Canon's RF lenses helps too, and there are some great wide-angle and portrait lenses to choose from that are perfect for food blogging. This is one of our favorite cameras for both photography and videography, but because of the high price, I really only recommend it to more dedicated shooters.
2. Sony Alpha 7R V
Great for gorgeous images
Your food and restaurant shots will look stunning thanks to the fantastic 61 MP full-frame sensor on the Sony Alpha 7R V.
Pros
BIONZ XR image processor
Compact and ergonomic camera body
Amazing full-frame sensor
Great low-light performance
If you're serious about your food blog and want to take your photos to the next level, the Sony Alpha 7R V won't let you down. I haven't managed to find a camera that offers better image quality because the 61 MP full-frame sensor is amazing.
Expect your food photos to look consistently outstanding, and thanks to the impressive resolution, you can easily crop your compositions to emphasize particular parts of the dishes. Compared to the Sony Alpha 7R IV, this model has an improved processor, which makes it perfect for those times when you need to capture fast-paced photo sequences that show the chef as they work.
But what really sells the Alpha 7R V for me is the lens compatibility. You can use the full range of Sony E-mount lenses, including the company's amazing GM glass. These lenses only improve the functionality of the camera and will help you take mouthwatering food shots for your blog.
3. Nikon Z 7II
Great for handheld use
The Nikon Z 7II gives you lots of flexibility due to the in-body image stabilization, impressive ISO range, and ergonomic design.
Pros
45.7 MP full-frame sensor
Comfortable grip
In-body image stabilization
Dual card slots
Cons
Touchscreen doesn't flip outward
FTZ lens adapter decreases portability
The Nikon Z 7II is one of my absolute favorite cameras thanks to its 45.7 MP full-frame sensor and excellent ergonomics. The quality of your photos featuring food creations or restaurant plates will be superb, and the camera excels at capturing detailed files regardless of the lighting.
The dual card slots are handy in my own workflow as they allow me to keep video footage and photos separate for easy archiving with organization software afterward. And if you're a restaurant reviewer, the Z 7II's portability and ergonomic design are ideal. The camera is quite small and has a nice textured grip that makes it easy to carry around.
Handheld shots turn out surprisingly great due to the in-body image stabilization. As a result, you can capture sharp photos even in poorly lit food venues without the need for a tripod or a frustratingly high ISO.
Vlogging
1. Sony Alpha ZV-E10
Our Pick
Great for live streaming
The Sony Alpha ZV-E10 can be used as a live-stream camera just by connecting a USB cable. It also records excellent 4K/24p video.
Pros
Incredibly compact and lightweight
Compatible with E-mount lenses
Easy live streaming
Cons
No EVF
No A/C adapter or USB cable included
Vloggers need a compact camera that offers great video quality and ergonomics, and I think the Sony Alpha ZV-E10 is the perfect option. I love that although it is incredibly small, it's still an interchangeable-lens camera, and there are plenty of great Sony E-mount lenses for the ZV-E10!
This gives you great flexibility when vlogging and allows you to create different types of videos with relative ease. The ZV-E10 can record 4K/24p footage, which is oversampled from 6K to give you beautiful video quality.
I also like the speed and accuracy of the autofocus; if you're filming travel vlogs or recording action footage, you should be able to keep the subject in focus with minimal effort. The ZV-E10 also has some useful features to aid your vlogging creativity, such as a background defocus button to emphasize a single point of interest.
2. Sony ZV-1F
Great for first-time vloggers
The Sony ZV-1F is an ideal starter camera for anyone wanting to get into vlogging due to its simple controls, versatile touchscreen, and Eye AF feature.
Pros
Compact design
Great 20mm wide-angle lens
Eye AF to always keep your face in focus
4K video
Cons
No EVF
Lens cannot zoom
I understand that not everyone wants to pay thousands of dollars for their first camera. That's where the Sony ZV-1F comes in; it's a great starter option that I highly recommend for folks just entering the world of vlogging.
The interface is simple, and if you don't have any experience using digital cameras, you won't feel overwhelmed. The camera is also impressively compact, and although it doesn't have a viewfinder, the screen is fully rotatable so you can see a preview of your footage as you record. And if you want to vlog while on the move, you can easily attach the ZV-1F to a selfie stick.
The camera's fixed 20mm lens gives you a nice wide-angle view that's perfect for including some of the background while recording travel vlogs. It's also ideal for studio work or live streaming if you're sitting in a fixed position. I find the Eye AF feature really useful as it means my eyes are always in focus when vlogging – in other words, I don't have to worry about the lens randomly focusing on the background or other parts of my body.
Fashion and Lifestyle Blogging
1. Canon EOS R6 Mark II
Our Pick
Great for difficult lighting conditions
The Canon EOS R6 Mark II is incredibly versatile and copes fantastically with different lighting scenarios so you can always ensure your images look amazing.
Pros
24.2 MP full-frame sensor
In-body image stabilization
Great AF tracking
Dual card slots
Cons
Relatively expensive
If you're a fashion or lifestyle blogger, you should ideally use a high-quality camera that makes colors pop and can highlight the intricacies of products and clothing. The Canon EOS R6 Mark II does just that and more, which makes it an outstanding pick.
The full-frame 24.2 MP sensor allows you to take detailed photos both indoors and outdoors. If you like doing outdoor fashion shoots in bright sunlight, its expansive dynamic range will help you cope with the high-contrast lighting – and if you prefer working indoors while handholding, the EOS R6 Mark II's impressive high-ISO capabilities will prove invaluable.
I'm a big fan of Canon's RF lenses, and this camera is compatible with the entire full-frame lineup. Canon's excellent glass can enhance your fashion or lifestyle photography and really make your blogs stand out. Although the EOS R6 Mark II is a pro-level mirrorless camera, it's quite portable, and I've had no issues carrying it to different shooting locations.
2. Nikon Z 6II
Great for long photoshoots
The Nikon Z 6II is perfect for longer fashion and lifestyle photoshoots due to the ergonomic design with flexible controls and the comfortable grip.
Pros
Dual card slots
Compatible with Nikon Z lenses
Amazing design
Great low-light performance
Cons
Touchscreen isn't fully rotatable
Battery life could be better
If you want to get out and take high-quality photos of your daily activities for your lifestyle blog, the Nikon Z 6II is a solid option. The camera focuses quickly so you can always be ready to capture the next moment, and it packs plenty of handy features for more deliberate shooting, too.
The Z 6II boasts a 24.5MP full-frame sensor, so you can expect beautiful files that are easy to enhance using photo editing software. And if you need to take photos indoors or in other environments where the lighting is poor, the Z 6II will do a great job of producing quality pics with minimal noise.
If you're a fashion photographer, you'll love how easy it is to make quick settings changes using the versatile controls; this can come in handy if you want to alter the depth of field or change the exposure to ensure your fashion portraits look professional. I also like how the body shape and especially the grip feel comfortable enough that longer fashion photoshoots aren't a huge chore.
Comparing the Best Cameras for Blogging to Elevate Your Content!
I hope you now have an idea of how to choose a great blogging camera. As you can see, there are some amazing models to choose from no matter the type of blog you specialize in.
Travel enthusiasts will appreciate the small size and portability of the Canon EOS R50 and the Nikon Z 30, while foodies can capture high-quality images in kitchens and restaurants with the Sony Alpha 7R V or the Nikon Z 7II.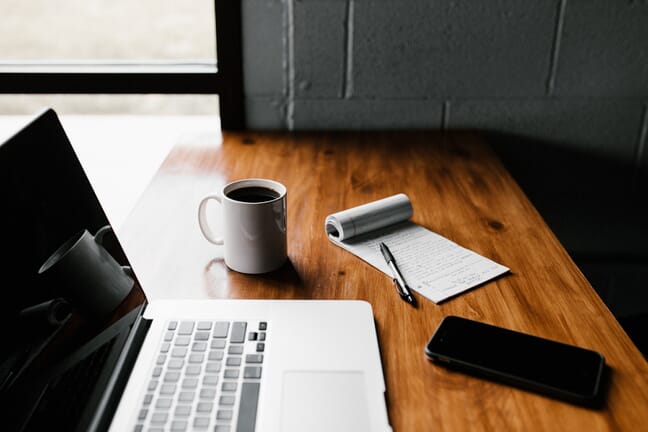 I recommend the Sony Alpha ZV-E10 for experienced vloggers and the Sony ZV-1F for vlogging beginners. Finally, the Canon EOS R6 Mark II and the Nikon Z 6II offer plenty of flexibility for fashion and lifestyle blogging!
---
Disclosure/Disclaimer: As an Amazon Associate, we earn from qualifying purchases. Certain content was provided "as is" from Amazon and is subject to change or removal at any time. Product prices and availability: Amazon prices are updated daily or are accurate as of the date/time indicated and are subject to change. Any price and availability information displayed on Amazon.com at the time of purchase will apply to the purchase of this product.