Choosing the best camera brand can be overwhelming, especially if you're just starting out as a photographer. Unfortunately, the camera brand you pick does matter; different brands offer different types of cameras, each with its own benefits. And once you've spent hundreds (or thousands) of dollars on a camera system, switching to another brand isn't easy.
Therefore, it's important to choose your camera brand carefully! Fortunately, because I've used cameras and lenses from nearly all of the brands available today, I'm well-placed to help you out. Here are my 10 top picks, including options for beginners, enthusiasts, and even professionals.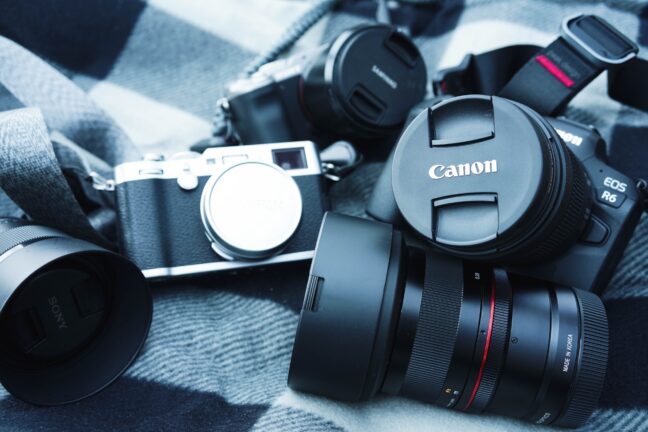 The 10 Best Camera Brands:
When you buy through links on our site, we may earn a commission at no cost to you. We evaluate products independently. Commissions do not affect our evaluations.
1. Canon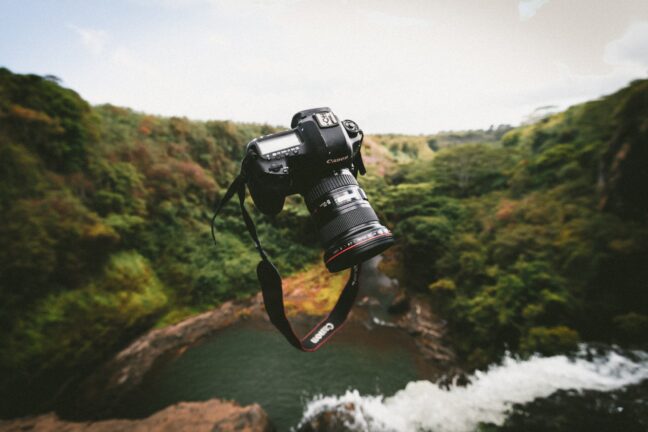 Unless you've been living under a rock for the last few decades, you're familiar with Canon, a company that sells printers, scanners, projectors, and of course, cameras. Canon is currently the world's most popular camera brand thanks to its wide array of options, from powerhouse mirrorless models and DSLRs to bridge cameras, point-and-shoot cameras, and more.
Canon offers something for everyone, which is why you'll find Canon cameras in the hands of casual photographers and enthusiasts all the way up to the most demanding professional sports and wildlife photographers.
Canon specializes in creating comfortable, easy-to-use, affordable cameras that let you capture stunning photos without breaking the bank. At the same time, Canon's cameras offer a lot of room to grow, and the company also offers a bevy of lenses to choose from – including some impressive new RF-mount glass – so as you begin to take your photography more seriously, you'll always have an upgrade (or three) at your fingertips.
Go with the Canon brand if you're after an all-around camera that feels great to use, offers plenty of cutting-edge features, and keeps your bank account intact. Plus, Canon cameras pack serious video capabilities, which is perfect for vloggers and even serious hybrid shooters.
2. Sony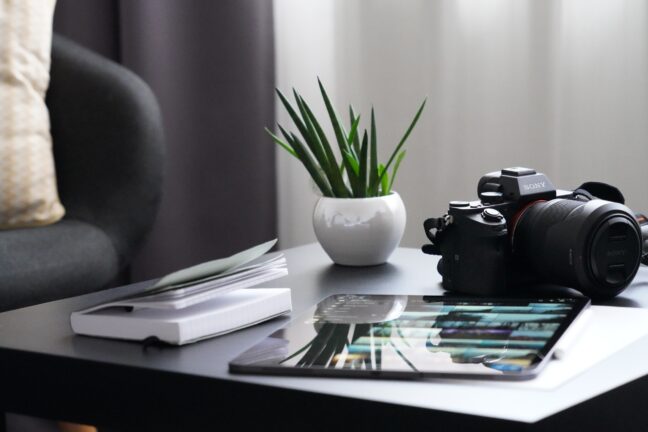 Sony is arguably the current leader in mirrorless photography; the company offers an excellent series of full-frame and APS-C mirrorless models, including highlights such as the Sony a7 IV and the Sony a6600. There are also Sony DSLRs as well as popular Sony compact cameras.
Sony mirrorless cameras are all about packing power into a portable body. The company's autofocus technology is second to none, and its mirrorless low-light capabilities are truly top-notch, which makes Sony cameras a key choice for photographers aiming to shoot sports, wildlife, events, landscapes, and more.
Like Canon, Sony is something of a video powerhouse. The company offers a video-focused mirrorless line, the latest of which is the 4K/120p-shooting a7S III.
Unfortunately, while the Sony cameras themselves aren't too expensive, the lenses tend to be priced several notches above the competition.
Go with the Sony brand if you're looking for a camera that can perform well in high-pressure situations, including low-light and sporting events. You might also consider Sony's ultra-compact APS-C mirrorless cameras for travel and walkaround shooting.
3. Nikon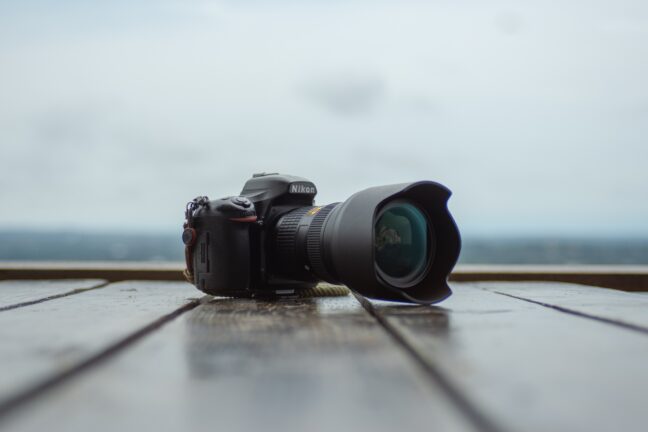 In recent years, Nikon has struggled to capture the public's attention, but don't let that fool you. Nikon's cameras are more powerful than ever, even if its mirrorless lineup lags behind in both breadth and depth.
Like Canon, Nikon creates well-rounded, affordable cameras. The company offers basic point-and-shoot models (for casual photographers after a pocket-sized option), highly regarded APS-C DSLRs (for more serious beginners and enthusiasts), full-frame DSLRs (for semi-professionals and professionals), and a handful of recent mirrorless models for beginners, enthusiasts, and professionals.
While Nikon's DSLR lineup – both APS-C and full-frame – offers class-leading high-ISO capabilities and ergonomics, it's true that Nikon's mirrorless development has struggled. The mirrorless cameras Nikon currently offers are certainly impressive, but there just aren't enough cameras or lenses to entice some folks away from the competition. Nikon is moving in the right direction, however, and in a few years, you'll undoubtedly have a wide variety of mirrorless options to choose from.
If you're after an entry-level DSLR, Nikon offers the best of the best (the prices are great, too). And Nikon's full-frame DSLRs excel at landscape photography and action photography thanks to a combination of high-resolution sensors, stellar low-light performance, and snappy autofocus. However, unless you already own Nikon lenses or one of Nikon's mirrorless cameras clearly meets your needs, I'd recommend looking elsewhere for mirrorless models.
4. Fujifilm
Fujifilm is a bit of an outlier in the camera world; instead of delivering sleek, ergonomic-focused designs, the company specializes in retro mirrorless models that look like this: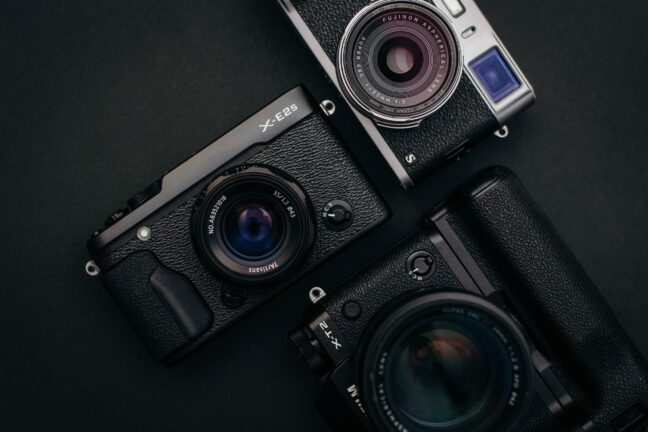 Personally, I'm a big fan of the Fujifilm aesthetic, and there are plenty of photographers who are drawn in by the old-timey dials and tactile shooting experience – but there are also those who find Fujifilm cameras slow and uncomfortable. Whether Fujifilm is a good choice for you depends on your personal tastes, though I urge you to spend a few minutes with a Fuji model before dismissing the brand.
Note that Fujifilm offers plenty more than a retro look. The X-series mirrorless lineup is crop-sensor-only, but it boasts impressive low-light performance, decent autofocus, and a dozen artsy shooting modes straight out of the days of film. (The Film Simulation modes are amazing. I wish they were offered by every camera manufacturer.)
And while full-frame mirrorless models are conspicuously absent from Fujifilm's lineup, the company's medium format cameras are a favorite among professionals.
If you like the Fujifilm retro aesthetic, then Fujifilm is a great choice. You might also consider Fujifilm if you're looking to do street or travel photography; the cameras are portable and very low profile.
5. Panasonic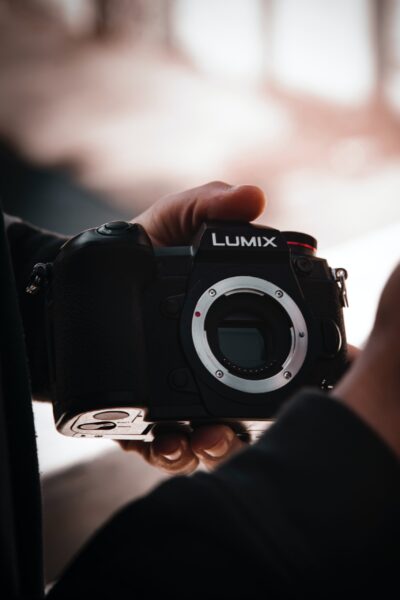 Panasonic isn't the flashiest camera brand out there, and it's certainly not the most popular. But once you get past the chunky designs, you'll find plenty to love – especially if you're a fan of space-saving sensors.
You see, many of Panasonic's most powerful cameras use the Four Thirds sensor, which is smaller than the APS-C sensors used by competitors and therefore encourages smaller, lighter Micro Four Thirds camera bodies. FT sensors are great for photographers and videographers aiming to keep their camera kit to a reasonable size and weight, which makes Panasonic an excellent option for travel, street, and casual shooters.
Four Thirds sensors offer another advantage: They produce a 2x crop factor, so all focal lengths are effectively doubled. A 50-200mm lens becomes a 100-400mm lens, and a 10-40mm lens becomes a 20-80mm lens. In other words, you get a lot of reach in a very compact package, and while long focal lengths aren't everyone's cup of tea, photographers who do require extra reach will love the opportunity to shoot distant subjects with a pocket-sized lens.
The Panasonic Micro Four Thirds lineup also includes a healthy mix of stills- and video-leaning cameras, so videographers and hybrid shooters should pay careful attention. (Note: All video-lovers should check out the LUMIX GH5S, which boasts 4K/60p recording, dual card slots, and plenty more). Also, for those who aren't a fan of the Panasonic MFT lineup, I recommend checking out Panasonic's full-frame mirrorless cameras; the lineup is only just getting started, but the current options offer excellent image quality.
If you're a fan of small but powerful cameras or you'd rather avoid carrying a backpack that feels like a brick, Panasonic is a great choice. You should also consider Panasonic if you're a hybrid shooter because several of Panasonic's cameras are favorites among videographers.
6. Leica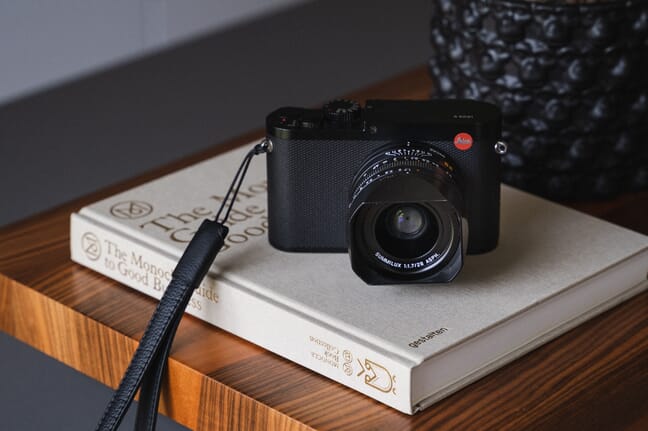 Leica is one of the only luxury camera brands on this list. So while Leica cameras offer stunning image quality, access to incredible lenses, and a gorgeous, one-of-a-kind Leica design, they're also incredibly expensive.
In other words: If you're after a reasonably affordable camera – a camera that costs less than $4000 – just skip this section and continue down the list. However, if you do have money to spend and you're up for a challenge, Leica is certainly worth a look. Leica cameras might be the most beautiful machines you'll ever encounter, and there's just something powerful about holding one in your hands.
Note that Leica produces several camera types, including rangefinder models for street and photojournalistic photography as well as full-frame and APS-C mirrorless models for landscape, portrait, and even video shooting. Leica also offers capable compact cameras (though even these cost thousands of dollars!).
Leica rangefinder cameras are especially unique, but for the more budget-conscious, there are plenty of non-Leica options worth considering.
7. Pentax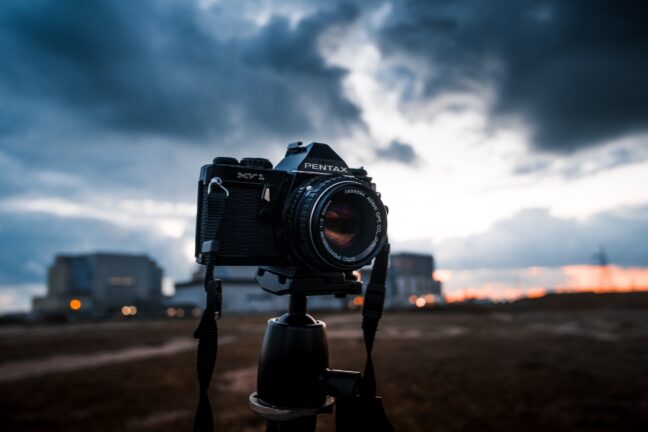 The last few decades have been difficult for Pentax; in 2008, Pentax merged with Hoya, and in 2011, Pentax sold its camera division to Ricoh.
While Ricoh has attempted to keep Pentax relevant by developing rugged, all-purpose DSLRs (including a relatively affordable medium format model) Pentax has continued to struggle. Critics have attacked Pentax for its refusal to develop mirrorless cameras, and as mirrorless technology becomes more and more popular, Pentax's DSLR-only strategy seems increasingly ill-founded.
That said, Pentax's DSLRs are high quality, and the company has taken an alternative approach to camera production that has led to a loyal (if now small) following. For one, Pentax's DSLRs offer impressive build quality, a feature that appeals to landscape, wildlife, and outdoor action photographers in particular. And while Pentax's sensor technology isn't exactly class-leading, the DSLRs do possess in-body image stabilization so you can capture sharp images long into the evening.
Pentax cameras don't offer the same mix of power, image quality, and comfort found in a Canon or Nikon DSLR, but there is something special about Pentax cameras – and for the right user, a Pentax model can be a great choice.
Therefore, if you're an outdoorsy photographer who shoots in all sorts of weather and you don't mind the bulkiness of a DSLR, take a look at some of Pentax's latest offerings. You might be pleasantly surprised by what you find.
8. Hasselblad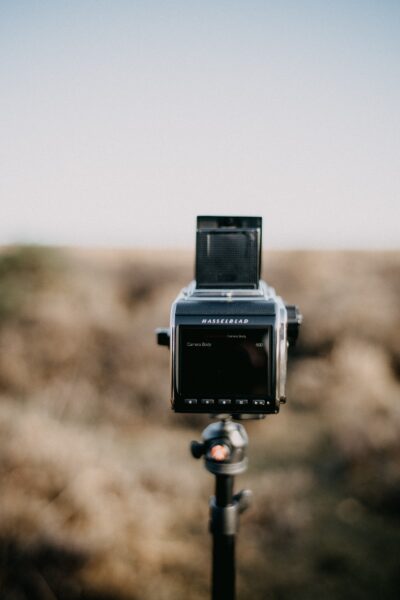 Hasselblad cameras are incredibly high quality. They're also incredibly expensive, which is why most photographers, including professionals, have never even touched one.
Hasselblad produces medium format cameras, which boast mindblowing detail and incredible low-light performance. But while medium format often sounds appealing, it's worth recognizing a few key drawbacks.
For one, medium format cameras tend to be huge thanks to the bigger sensor. And while Hasselblad does offer a series of portable medium format cameras, they certainly aren't on par with Fujifilm's APS-C cameras or Panasonic's MFT options.
Plus, medium format cameras are slow, both in autofocusing and continuous shooting. They're not for action photography, so if you're interested in shooting sports, wildlife, street, or event photography, medium format isn't the way to go.
Then, of course, there's the price. Hasselblad cameras run from $5000 on up, with some models costing around $35000. (And no, that number is not a typo.)
Choose Hasselblad if you're an experienced photographer with a lot of money to spend and you specialize in product or landscape photography. Otherwise, choose one of the other amazing camera brands on this list.
9. Olympus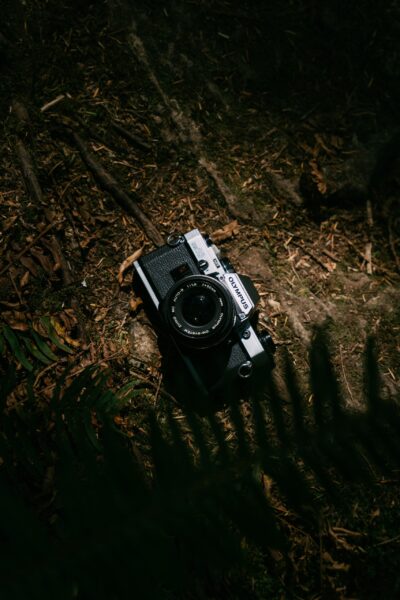 Up until two years ago, Olympus was a niche camera company but was generally respected for its compact, Micro Four Thirds mirrorless cameras, which delivered class-leading in-body image stabilization, not to mention outstanding autofocus.
Then, however, Olympus sold off its camera division to an investment firm, and while the firm (called Japan Industrial Partners, or JIP) has continued camera development, the future of Olympus is very much up in the air. For that reason, I'd caution folks against buying into the Olympus brand.
Yes, Olympus used to be a great camera company. Its Micro Four Thirds cameras were – and still are – portable and powerful. I own an Olympus mirrorless camera, and it offers surprisingly good autofocus capabilities, a comfortable shooting experience, and great in-body image stabilization for handholding in low light.
Olympus does boast several ultra-compact, vacation-friendly mirrorless models (such as the PEN E-PL10). And the lens lineup you get with an Olympus camera is truly exceptional; in fact, in addition to the (high-performing, low-cost) native Olympus lenses, you also gain access to Micro Four Thirds lenses produced by Panasonic.
But unless Olympus cameras really appeal to you, I'd recommend looking elsewhere, at least for the time being. Otherwise, you might struggle to find a suitable Olympus upgrade down the line, and you'll be forced to switch systems (which is always a pain).
10. Kodak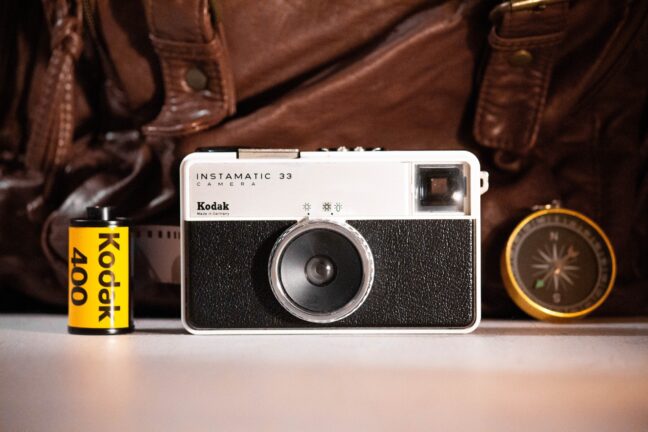 Once a popular camera company, Kodak struggled to adapt to the changing market of the 1990s and 2000s. In 2012, Kodak filed for bankruptcy – and while the company does still exist, it no longer makes cameras.
You can find Kodak cameras on shelves today, but these are sold by another company that licenses the Kodak name. And the selection is limited; you can buy a handful of point-and-shoot models as well as instant and film cameras, none of which are especially well-regarded.
If you're looking for an instant camera, the Kodak-brand products will do just fine. But if you're seeking a point-and-shoot camera, Canon, Sony, and Nikon offer better choices.
Choose the Perfect Camera Brand
As I emphasized at the beginning of this article, the brand does matter – and now that you're familiar with the top companies in today's world, you can hopefully see why.
Therefore, if you're after a user-friendly, well-rounded model, you can't go wrong with Canon or Nikon. If you're seeking a cutting-edge mirrorless camera, Sony is the way to go, assuming you can handle the lens prices. For a more retro shooting experience, Fujifilm is a great pick. And if you're after a luxury retro experience, Leica is a great alternative.
Finally, Panasonic and Olympus offer impressively compact and lightweight Micro Four Thirds mirrorless models, while DSLR fans who aren't drawn in by Nikon or Canon might consider a Pentax model.
Best Camera Brands FAQ
What is the best camera brand in 2023?
That depends on the type of photography you do, your budget, your goals for yourself, and your experience. There are plenty of great camera brands – the trick is determining the one that fits you!
What is the number one camera company in the world?
Canon is the most popular camera company, though Sony's mirrorless lineup is very impressive, and Nikon's DSLR lineup is arguably better than Canon's for still shooters.
What brand of camera do most professional photographers use?
Most professionals use Canon, Nikon, and – more recently – Sony. However, nearly all the camera brands on this list are currently used by some professional photographers because each brand caters to a slightly different subset of shooters.
---
Disclosure/Disclaimer: As an Amazon Associate, we earn from qualifying purchases. Certain content was provided "as is" from Amazon and is subject to change or removal at any time. Product prices and availability: Amazon prices are updated daily or are accurate as of the date/time indicated and are subject to change. Any price and availability information displayed on Amazon.com at the time of purchase will apply to the purchase of this product.