Event photography is a fast-paced genre that can yield rewarding results. However, it does come with its challenges. Shooting in low-light with fast-moving subjects can be difficult without the right gear to hand. Having the best camera for event photography will help you get incredible images no matter what you're shooting.
We picked the following cameras considering the frame rates, autofocusing capabilities and overall low-light performance.
Let's dive right in!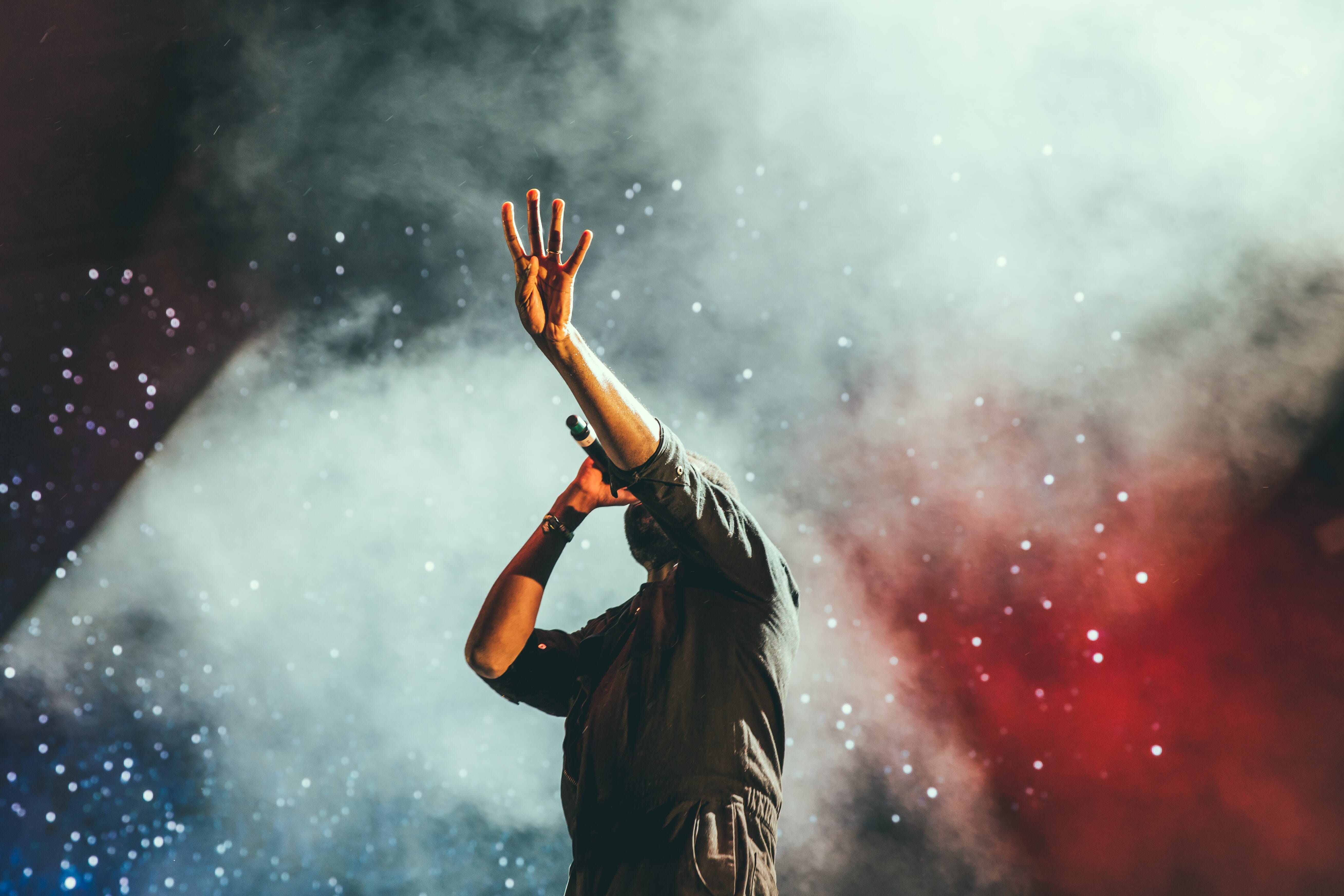 1. Sony Alpha a7S III
Our Pick
The best event photography camera
The camera has exceptional low light prowess. Plus it also captures exceptionally sharp images.
Impressive noise surpression
Good image stabilization for easy hand-holding
Twin card slots for extended shooting
Not the best in terms of ergonomics
Very expensive
One of the main things that that we like about the Sony Alpha a7S III is the frame rate. At 10 fps when shooting at 12.1MP, this is one of the fastest continuous shooting speeds you can get. At this rate, the camera can continue to shoot a maximum of 1000 RAW or JPEG frames. You will never miss a candid moment again.
Plus, the fact that the sensor is full-frame and offers a resolution of only 12.1MP, means that the individual pixels are significantly larger than most other models of similar spec (but higher MP count). When it comes to event photography, these pixels are great because they're incredibly effective at picking up a lot of light.
The electronic viewfinder on the a7S III deserves a special mention. The viewfinder has improved substantially over past models. And as it is right now, it is truly one of the finest examples (if not the finest example) of an electronic viewfinder that you are going to come across.
For shooting fast-moving subjects, such as at a concert, you will love the convenience of eye-tracking and face tracking that is built-in to the Sony a7S III.
You also get a 5-axis in-body image stabilization system. For event photographers, using a tripod is highly unlikely due to the limited space and restrictions set by the event hosts. This image stabilization technology will go a long way in ensuring you still get sharp shots, even while hand-holding at slightly longer shutter speeds.
2. Nikon D850
Best Overall
The best all-round full-frame Nikon camera in a budget.
The D850 is the best overall camera when it comes to a large number of photography genres. Not only event photography. This is one camera you will never find out of place regardless of what you are shooting.
Impressive camera sensor
7fps continuous shooting speed
Good ISO range for low-light performance
Not the best autofocusing
No on sensor phase-detection AF
The Nikon D850 is, in many ways, the ultimate all-rounder. It is the perfect mixture of a full-frame power shooter with great frame rate and wonderful low light abilities, the ideal combination if you are planning on event photography as a serious career.
Powering the D850 is a 45.7-MP BSI CMOS sensor. Paired with it is an EXPEED 5 image-processing engine. The D850 is capable of capturing full resolution images at a rate of 7 frames per second with auto exposure and autofocus. For photographing events 7 fps is a decent number and should ensure you have a high keep-rate.
That being said, if you want to get a little bit more out of your camera in terms of its frame rate, you can use the optional battery grip to boost the frame rate to a maximum of 9 fps.
At 7 fps the D850 can capture a maximum of 51 RAW frames before the buffer overruns. That's not a lot of frames. That said, if you shoot and release and allow the buffer to clear between each burst, you will have more than enough frames to work with.
Incidentally, the D850 uses the same autofocusing system as the D500 and the D5. Purely in terms of autofocusing speed and accuracy, the D850 is miles ahead when looking at its predecessors like the D810. Autofocus sensitivity is down to -4EV. So, regardless of the lighting situation at an event, you will never find the D850 struggling.
One thing that the D850 lacks is an on-chip phase-detection system. The absence of this does not allow the camera to be used in live-view mode and nail sharp images. This is one thing that the Canon rivals like the 5D Mark IV have.
3. Nikon Z7 II
If you are looking for dependable Nikon camera for all seasons and events, this is it
The camera has excellent continuous shooting speed. Plus low light performance is also great.
Powerful processors for rapid image making
High frame rate for capturing images
High autofocus sensitivity
No optical low pass filter
The Nikon Z7 II is the latest upgrade of the Z7 series, designed to take the overall experience of shooting with the Z7 to the next level.
The Z7 II is designed to be an all-around camera. The camera is powered by dual EXPEED 6 image processors making for some powerful image-making technology. These processors result in quicker and more reliable autofocusing and a faster continuous shooting speed with a bigger buffer.
Resolution-wise, the Z7 II offers a 45.7-MP full-frame BSI CMOS sensor, practically identical to the original Z7 model.
One feature any event photographer is going to love is the 10 fps continuous shooting speed. With this high frame-rate, you'll never miss a shot at an event!
The autofocusing system supports eye-tracking. This is a huge advantage when shooting weddings, corporate events, concerts, and pretty much anything where you have to keep tracking the subject's eye so that you can capture a sharp image.
The camera also has five-axis in-body image stabilization technology (Nikon calls it Vibration Reduction) which gives you plenty of leeway when shooting hand-held.
4. Nikon Z6
The Z6 is all about stunning images and excellent handling.
The Z6 is a scaled-down version of the Z6 II when you compare the two cameras. Exceptional 12 fps continuous shooting speed, very good low light capabilities.
High level of accuracy for autofocus detection
Good continuous autofocus performance
No eye-focus tracking
Buffer performance isn't great
Despite there being an upgraded Z6 model, we still love the older Z6. And one of the primary reasons for that is the excellent continuous shooting speed and the stunning image quality.
For event photographers, the Nikon Z6 offers a continuous shooting speed of 12 fps. We love a camera with a high frame rate especially for the purpose of shooting wedding photos. But even then, 12 frames is way too much. But this means that the Z6 is a versatile camera and you can do a lot more than just shooting event photography with it.
The continuous autofocusing performance is rather good and should satisfy the needs of many event photographers. Note that it doesn't offer eye-tracking AF which the two previous models we discussed did have. That being said, as a newer technology, most photographers will find themselves managing just fine without it.
Overall, this slightly dated model is a great mirrorless option if you're looking to save a couple of bucks yet still get a great camera that will provide everything you'd need to shoot incredible event images.
5. Nikon D500
The most powerful crop camera in the business.
The perfect APS-C camera across all brands. You will never go wrong with the D500. Advanced autofocusing prowess, excellent image quality.
Lots of autofocus points for fast and easy autofocusing
Dual card slots
Fast image processing engine
Crop-frame sensor
Limited resolution
The Nikon D500 is a very capable camera. We love it. Many of its features and functionalities are borrowed from the more powerful D5. The D500 has a 20.9-MP APS-C CMOS sensor. The total resolution doesn't seem like a lot and this can be a problem if you are in the habit of shooting and cropping when post-processing. But if you are mindful of these limitations, this can be a great camera.
To help you focus more accurately, something that is imperative when shooting events, the D500 has a 153-point Multi-CAM 20K AF module with 99 cross-type AF points. Long story short, this is the sort of camera that lets you lock on to your subject and stay locked on, no matter what.
The frame rate of the camera is 10 fps for a maximum of 200 lossless RAW frames before the buffer overruns. Provided of course you are using the XQD cards. That means you have the luxury to shoot in continuous burst mode and then select the perfect shot during post-processing.
Speaking of which, the camera has two memory card slots. One accepts XQD (or CFexpress) cards and the other accepts SD/SDHC/SDXC cards. This gives you extended shooting time. Or you can choose to use one as the backup for the other.
6. Sony Alpha a9 II
An unmissable option that's a close competitor to the a7s III
The A9 II is a monster. It's fast autofocusing performance, superb continuous shooting speed and superb image quality is testimony to the fact that it is the flagship Sony mirrorless camera.
Impressive autofocus performance
Good continuous shooting performance with improved buffer
Weather-sealed design
Priciest option
Memory card slots only support SD-type cards
The Sony Alpha a9 II is a favorite of ours in many ways. It is by far the best mirrorless camera that you can get your hands on and one of the best cameras for event photography.
The Sony Alpha a9 II is powered by a 24-MP stacked CMOS sensor. The 693-point phase-detection AF system covers almost 93% of the frame. This is a huge advantage when you are consistently trying to shoot off-center compositions. In an event, there are many opportunities to create beautiful off-center compositions.
Additionally, the 425-contrast detection AF points allow you to get greater autofocusing accuracy compared to other cameras.
The Exmor BSI sensor is capable of capturing a lot of light. Something that event photographers will love.
The electronic shutter is capable of shooting at a frame rate of 20 fps. the new a9 II comes with a mechanical shutter, too. This is handy because, in some wedding events, such as the ones conducted inside a church, you don't want everyone to be disturbed by the sound of the mechanical shutter.
The mechanical shutter can be fired at a maximum of 10 fps. This is a significant jump from the older a9 which could only fire at 5 fps using the mechanical shutter.
The problem, however, is that you have only twin SD card slots. Though these cards support UHS-II, for faster results you might prefer to use CF express cards.
The native ISO range of the camera is 100-51200. It can, of course, be extended. However, for practical purposes, this is more than enough.
7. Canon EOS R6
One of the best Canon mirrorless cameras in the business for all types of events
Canon's R6 should interest users looking for a versatile camera capable of performing in all conditions and all types of lighting. The R6 has excellent continuous shooting speed, fantastic autofocusing, excellent build quality.
20.1MP resolution sensor
Weather-sealed design
Max 20fps shutter speed (using electronic shutter)
Incredibly pricey
Incompatible with legacy EF lenses
The Canon EOS R6 is a relatively new full-frame mirrorless camera. It is powered by a 20.1MP sensor. Paired with the sensor is Canon's DIGIC X image processor. This is a very powerful camera and no doubt one that you can take with you to photograph an event.
The 20.1-megapixel sensor along with the image processing engine can fire and record at up to 12 fps in JPEG mode and a maximum of 240 frames in RAW mode. We are happy with even 6.5 fps so, 12 fps is more than enough.
That's also using the mechanical shutter. With the electronic shutter, it can record up to a maximum of 20 fps.
But the best bit is probably the processor and sensor. They are able to produce bright, noiseless frames in low-light situations. The large sensor real estate with a relatively small number of pixels means that the individual pixels are large, and they have a higher capacity to collect light. This is something that every event photographer would love.
Most events are conducted indoors and the lighting is usually dim. That is why it becomes imperative to use a camera that has good low light performance. The canon EOS R6 makes a great choice for event photography in that respect.
The camera also has a reliable autofocusing mechanism as well as excellent weather sealing and a reliable 5-axis image stabilization system. This is the sort of camera that you can take with you to any event and shoot crisp photos every time.
8. Nikon D7500
A budget crop camera from Nikon for beginner event photographers
D7500 is a good camera for budget users. You will love the continuous shooting speed and decent autofocusing performance of the camera.
Budget-friendly option
Maximum buffer of 100 JPEGs
Good native ISO range for low light performance
Not the best low light performance overall
The Nikon D7500 is a budget pick for the entry-level event photographer. It is not the best low light camera neither it is the fastest or with the maximum buffer size. But it has little bits of everything to interest someone looking for an event photography camera. And above all, it is inexpensive.
The D7500 is powered by a 20.9-MP CMOS DX sensor. Nikon's DX sensors are actually the crop sensors. Therefore, there is going to be some cropping involved when you use full-frame lenses with these cameras.
Paired with the sensor is an EXPEED 5 image processing engine.
Low light performance is decent based on the native ISO range of the camera which is 100-51200.
Nikon's D7xxx series cameras have an impressive continuous shooting performance. This is one of the reasons why they were so popular before Nikon came up with the D500. The D7500 is still impressive. It can shoot at a continuous speed of 8 fps, and at that speed, the camera is capable of firing 100 JPEGs consecutively before the buffer overruns.
9. Olympus OM-D E-M1 Mark III
An ideal second camera for event photographers.
The Olympus OM-D E-M1 Mark III offers great image quality. It also has exceptional image stabilization performance. Noise handling is also decent.
Micro four-thirds camera
Reasonable price
Good image-shake correction performance
Smaller sensor size can be limiting
If you are already invested in the micro four-thirds system then the Olympus OM-D E-M1 Mark III is a great camera to buy. At the current price it is retailing, it is also a bargain.
The Olympus OM-D E-M1 Mark III is powered by a 20.4MP Live MOS Micro four-thirds sensor. It is paired with a TruePic IX image processor capable of handling low-light situations. We cannot over-emphasize this point. Low-light capabilities are a must-have for any event photography camera.
The Olympus OM-D E-M1 Mark III is capable of shooting stills at an astonishing rate of 60 fps (albeit with the electronic shutter). But even with the mechanical shutter, it can still shoot at 15 fps which is as high as it gets. While you probably won't need such high frame-rates, it is still a nice thing to have to boot.
The native ISO range of the camera is 100-25600. Enough to tackle low-light situations. And if you are looking for additional insurance, the system comes with a 5-axis sensor-shift type image stabilization that compensates for up to 7.5 stops of camera shake. You can practically take your camera off the tripod and shoot with confidence hand-held.
10. Canon 6D Mark II
Best Budget Pick
A budget Canon full-frame camera for all events
The EOS 6D Mark II isn't the best in terms of all parameters that we have weighed in for this discussion. But yet, it has little of everything, making it a perfect beginner / budget camera for event photography.
Reasonable price compared to other cameras
Full-frame sensor
Good low-light sensitivity
Older camera model
Not the best continuous shooting speed
The Canon EOS 6D Mark II is an entry-level full-frame DSLR from the Canon stable. It is powered by a 26.2 MP CMOS sensor paired with a DIGIC 7 image-processing engine. The native ISO range of the sensor is 100-40000. This is a neat little package for beginner event photographers looking for a camera to shoot event photography.
The continuous shooting speed is not really something to shout about, it is only 6.5 fps. But if you shoot and release the shutter release button to allow the buffer to clear up, you should be able to overcome the problem of the buffer overrunning too quickly.
Even so, a 6.5 fps burst rate is good enough for shooting events such as weddings, corporate meetings, or a fashion show. It is only when you are covering a stage event such as a play or concert, you may want a continuous high frame rate.
Autofocusing on the 6D Mark II is powered by a 45-point all-cross type AF system. The sensor is also equipped with dual pixel CMOS autofocusing technology. This technology allows the camera to autofocus much better in live-view mode.
There are many shortcomings to the 6D Mark II, especially when you compare the camera to something like a 5D Mark IV but given the fact that it is an entry-level full-frame and is much lighter (and inexpensive), it is definitely worth a look.
Event Photography Camera Buying Guide
Key Feature 1 – Low-Light Capability
One of the key things you have to look out for when buying a camera for event photography is to check the low-light capability of the camera. There are a few parameters that determine the overall low-light performance of the camera.
First is the native ISO sensitivity. The higher the native ISO number of a camera the greater the chances of getting a usable exposure at a high ISO.
That said, you don't necessarily want to use a very high ISO number in any situation. At higher ISOs, digital noise kicks in and that has the potential to ruin your images.
Look for a camera that offers excellent low-light performance. But try and limit yourself to a number which the camera is comfortable shooting in.
The other ISO-related feature that you should be looking for is dual native ISO or if possible, ISO invariance. Dual native ISO cameras actually read two different native ISO numbers without inducing any additional gain (and with it, noise).
Key Feature 2 – Autofocus Speed and Reliability
One of the major requirements of a good camera for event photography is autofocusing speed and reliability. Some cameras come with an AF eye-tracking mechanism which is very handy when shooting events.
Events are very dynamic places. They are not like set-pieces in your studio where you have a model sitting quietly and your camera is placed on a tripod. At an event, you are always moving from one place to the other and you are always shooting hand-held.
Thus, it is pertinent that your camera has exceptional autofocusing reliability and, of course, speed.
Key Feature 3 – Continuous Shooting Speed
Though continuous shooting speed is not always necessary, you may be called upon to shoot at higher speeds when photographing emotions, or subjects that are frequently moving. A higher number of frames gives you the opportunity to capture at least one shot where everything comes together – the perfect shot.
While a majority of event photographers would be happy with 6 to 8 fps as the maximum continuous shooting speed, I would recommend going for cameras with around 10 fps for that little bit of added security.
Conclusion
Event photography is a fun engagement if you have done your homework right. With the right equipment, you should be able to get some truly stunning shots at all kinds of events. A camera is merely the starting point of mastering event photography but it'll definitely take you a long way!
---
As an Amazon Associate we earn from qualifying purchases. Certain content that appears on PhotoWorkout.com comes from Amazon. This content is provided 'as is' and is subject to change or removal at any time.