Which nature photography camera should you buy?
When it comes to nature photography, there is only a small selection of cameras that will do the job well. Typically, these cameras are going to offer a good resolution, fast and accurate autofocusing, and a high frame rate.
However, finding the best cameras for nature photography is no easy task, which is why we put together this comprehensive guide.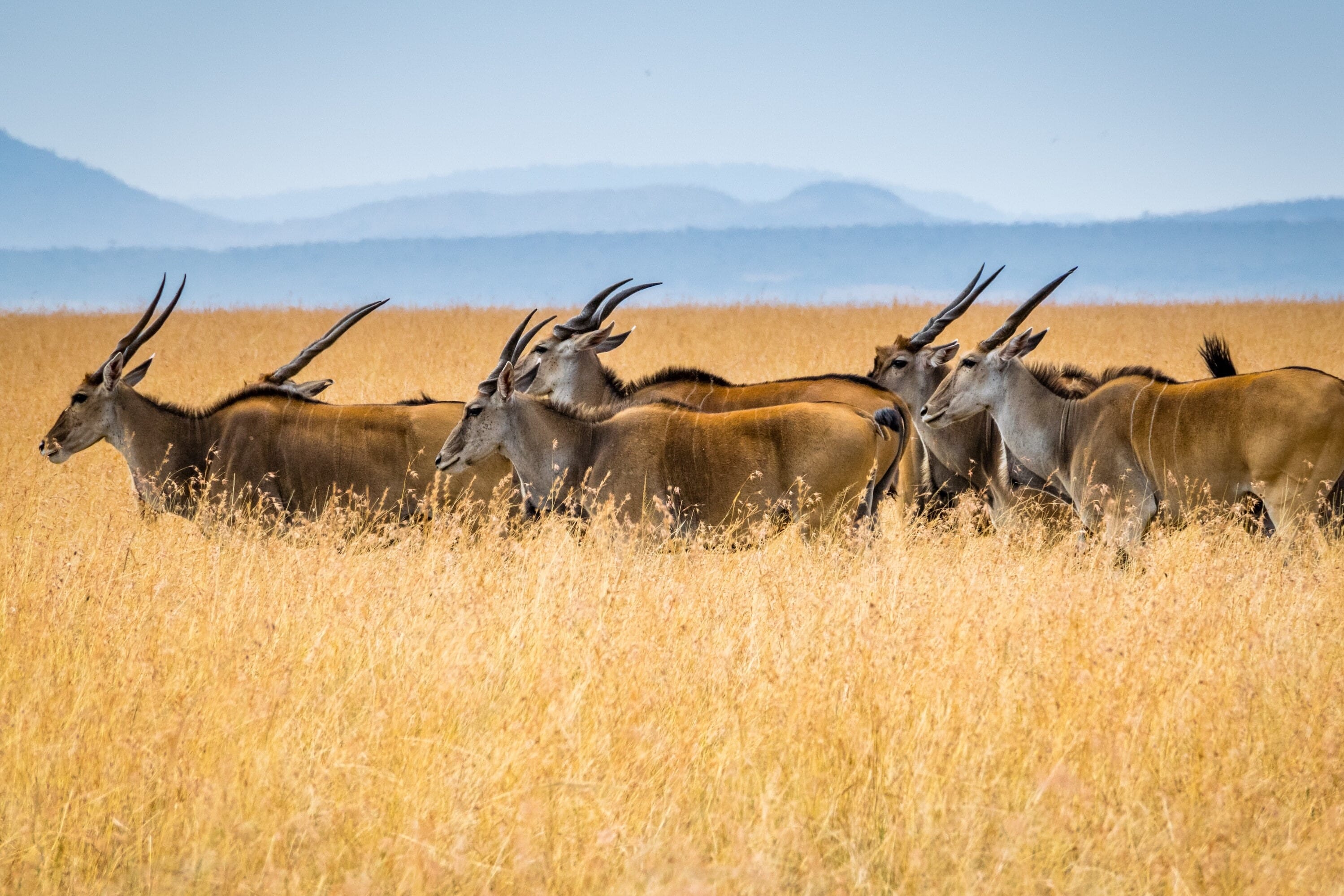 10 Best Cameras for Nature Photography in 2023:
When you buy through links on our site, we may earn a commission at no cost to you. We evaluate products independently. Commissions do not affect our evaluations.
Best Full Frame Cameras
Full frame cameras tend to have a few advantages over APS-C/crop-sensor models; most importantly, they offer superior low-light capabilities and larger file resolution. These perks come at quite the price and size difference, however!
1. Sony a7R IV
A mirrorless camera that will rock your nature world
If you like features and perks galore plus a high megapixel count, this Sony camera is near impossible to beat.
Pros
Fantastic small size, light weight, and ergonomic build.
Articulating screen with touchscreen focus options
Extremely precise autofocus, including Animal Eye AF
Fairly fast continuous shooting
Cons
Very expensive
Not as durable as competitor models
Sony has quickly taken over the mirrorless game, and the Sony a7R IV is a top-of-the-line pick, combining compact size with outstanding performance.
Mirrorless camera systems are quieter than DSLRs and are therefore better suited for wildlife and nature photography. And the a7R IV's autofocus system is superb, featuring perks such as Animal Eye AF.
At 61 megapixels, the resolution of the a7R IV is truly outstanding and will make life much easier for you in the editing room. You can crop big time without reducing image quality.
Related: Cameras with High Megapixels
Given the massive file resolution, the 10 frames-per-second continuous shooting speed of the Sony a7R IV is truly impressive. Yes, it is not as fast as some other models on our list, and the camera doesn't have a deep buffer (it can shoot only 76 frames before it runs out of breath,) but if you only fire small, measured bursts you should be more than okay.
Another major advantage is the articulating screen, allowing you to compose without uncomfortably adjusting your body position. This is great when capturing images in small spaces or when trying not to disturb wildlife.
2. Canon 5D Mark IV
A Canon staple that still works
One of the most famous cameras in Canon's line, this model still holds its own even in 2023.
Pros
A fantastic high-resolution sensor
Very reliable and accurate performance
Durable and ergonomic build
Cons
This older model lacks some modern features
Although it's one of the older models on the list, this Canon DSLR still holds its own, even against powerful new mirrorless options. The 5D Mark IV is a superb camera, hands down. You can shoot almost anything you want; it has a sensor with outstanding resolution (30.4 MP), plus an excellent image processing engine.
Higher resolution gives you the advantage of being lazy at times, because you can shoot wide then crop later in the post. And thanks to the DCI 4K (30p) capabilities, you can pull 8.8 MP stills out of your 4K recording. That said, the resolution can't compete with, say, the a7R IV for large prints or capturing a lot of detail.
Wildlife shooters will love the 61 phase-detection AF points, all of which are sensitive down to f/8, plus an impressive 41 are cross type.
Most birds and small animals prefer to stay within their natural habitat in dark forests with thick foliage. The center AF point with its sensitivity down to -3 EV will help you to lock focus on such occasions.
One of the standout features of the 5D Mark IV is the Dual-Pixel AF, which allows for top-notch focusing during Live View and video.
3. Nikon D850
A good full-frame choice
A full-frame camera that has enough perks to keep you satisfied!
Pros
Amazing 45.7-megapixel sensor
Fantastic low-light autofocus
Very versatile; easily switches from still life plants to wildlife portraits
Cons
Fairly heavy
Only 7 FPS
If you have the money for it, the Nikon D850 is one of our favorite cameras. It's versatile and performs well consistently. With a 45.7 MP sensor and an impressive AF system, this is one powerful beast.
The D850, like the 5D Mark IV, doesn't have the high frame rate of some of the other options on this list, but 7 FPS will serve you pretty well. This camera's low-light capabilities are very impressive, continuing to autofocus accurately well into the evening hours.
The D850 is one of the higher-priced options on offer, so it's worth considering whether you really need such a powerful camera. But if it works for you, then get it; you won't regret it!
4. Canon 1D X Mark III
Action camera galore!
If your goal is to capture some of the fastest wildlife on earth, this camera may be a perfect fit for you.
Pros
Extremely durable; built to withstand harsh conditions
Very fast continuous shooting
Mixes mirrorless-style autofocus features with a DSLR build
Cons
Large, bulky, and heavy
Expensive
The 1DX series features Canon's flagship cameras, designed for sports, wildlife, and other action scenarios, and the Canon 1D X Mark III is the best of these, packing incredible power into a DSLR body.
The fast continuous shooting speed of the 1D X Mark III makes it a top choice for sports and wildlife. Add to that the 21.4 MP resolution, the full-frame sensor, and weather sealing, and you have in your hands a great piece of equipment for all types of photography pursuits.
The autofocus is almost a hybrid between mirrorless and DSLR, as this camera features a similar autofocus systems to mirrorless models. In fact, it can detect eyes and subject contours.
It's worth noting that this camera is extremely durable, so you can use it in the toughest of conditions. In fact, you can drop and smack this camera around, and it'll still function very well! The design makes it easy to switch from horizontal to vertical shooting formats, with duplicate buttons on both sides of the camera.
5. Sony a7 III
A slightly less expensive Sony option
If you love Sony features but want to save a little bit of cash, this mirrorless model might be the right pick.
Pros
Less expensive than the 'R' versions
10 FPS with an 89-frame buffer
Same autofocus features as the a7R IV
Cons
Lower-resolution EVF
The Sony a7 III is like the a7R IV above – but much less expensive! Many of the same perks exist, from very accurate autofocus to 10 FPS continuous shooting speed with an 89 frame buffer, so it's an excellent option for nature photographers who don't like to do a lot of editing.
The 24 MP full-frame sensor and BIONZ X image processing engine are both fantastic, but you won't capture as much detail as the a7R IV's 61 MP sensor.
6. Sony a9 II
The ultimate camera for nature photography
If you want the full package, this is the camera to choose.
Pros
All of the same perks of the A7R IV
Incredible 20 FPS continuous shooting
Tremendous low-light capabilities with minimal noise at high ISOs
Cons
Very expensive
Only 24 megapixels
The Sony a9 II is a high-end, full-frame mirrorless camera that sports a 24.2 MP sensor along with an impressive autofocus system. With this camera, you'll get high-quality shots no matter what.
Now, when it comes to getting the upper hand in wildlife photography, this camera gives you a great bonus: a 20 FPS frame rate. Along with the silent shutter, this means that you're much more likely to get a perfect shot in the burst of photos you capture.
Sony tends to pack all of their models with the same beloved features, but the accuracy and shooting capabilities differ based on consumer lines versus professional lines – and the Sony a9 II is a professional camera.
All in all, this is one of the best cameras for wildlife photography you can buy. However, the price is a serious limiting factor, and it is worth considering if you really need such a powerful option.
Best APS-C/Crop-Sensor Cameras
APS-C cameras may not use large sensors, but that doesn't mean these models should be overlooked; crop-sensor cameras are budget friendly and incredibly lightweight.
7. Nikon D500
Perfect for wildlife photography
The Nikon D500 is designed for action photography, packing a high continuous shooting speed, a deep buffer, and more.
Pros
Highly weather sealed
Very fast FPS, even in RAW format
Great autofocus, even in lower light
Cons
Extremely expensive
The Nikon D500 is one of Nikon's best APS-C cameras. It takes some of Nikon's best technology and incorporates it into an APS-C system designed specifically for action, bird, and wildlife photography.
With fast autofocusing speed and a relatively high continuous shooting speed, this camera is ideal for capturing fast-moving subjects, such as birds in flight and cheetahs on the run.
One bonus: the body is weather sealed. This means that you can go out in virtually any weather, and you won't have to worry about your camera getting damaged.
8. Canon 90D
Incredible features for an APS-C camera
This camera performs like a full frame model but enjoys the crop sensor perks, such as a lighter build.
Pros
32.5 megapixels
Incredible autofocus system
Comfortable build
If you really want the latest tech, the Canon 90D is one of the newest releases in the APS-C segment. This camera really builds on the strengths of the 80D and offers a slew of features for serious hobbyists and even semi-professionals.
The camera sports a resolution of 32.5 MP and offers an ISO sensitivity up to 25600. The continuous shooting speed is a generous 10 FPS, perfect for capturing wildlife photographs. One area where Canon has always had the upper hand over Nikon is with its Dual-Pixel autofocus, and the 90D is no exception; this makes for fast and accurate shooting in Live View and when recording video.
9. Nikon D7500
A good DSLR option for Nikon fans
If Nikon is your brand, this can be a great step up from most consumer-line cameras.
Pros
Ideal for most shooting scenarios
Excellent weather sealing
Decent autofocus
The Nikon D7500 is another crop-sensor camera with a lot of potential. This camera has a 20.9 MP resolution and a continuous shooting speed of 8 FPS – not as good as the D500, but not far off, either. In fact, the performance this camera offers is ideal for most, if not all, shooting scenarios, especially for hobbyists.
Autofocusing performance is relatively average; it's not the best, but it certainly isn't the worst. You shouldn't have any difficulty locking focus on your subject, really. And if you capture more plant-life aspects of nature photography, the focus is no issue!
Similar to the D500, this camera is weather sealed, which is great for wildlife photography, as it means you can shoot in any weather situation. That way, you'll never miss a shot.
10. Fujifilm X-Pro3
Compact and fast
If shooting speed matters to you, the impressive 30 FPS is hard to beat.
Pros
Comes in two different colors
Big ISO boost from predecessors and larger resolution
Fantastic phase-detection autofocus system for accurate focus
30 frames-per-second continuous shooting
Cons
Expensive for a crop-sensor camera
Limited lenses in comparison to other brands
Fujifilm's X-Pro3 is the new and updated model of the X-Pro series. Improvements over its predecessor include a boost in resolution and ISO range.
The X-Pro3 packs a highly capable phase-detection autofocus system, which will help with fast and accurate autofocusing. The viewfinder has also undergone improvements, making for a more accurate and realistic display of the frame.
A major advantage to this camera is its frame rate; you can achieve a max of 30 FPS, which is excellent for capturing bursts of moving wildlife.
Which Nature Photography Camera Is Right for You?
With so many niches within nature photography, the right camera really depends on what kind of photographer you are. A photographer who focuses on fast-moving wildlife will have different priorities than one who prefers close-ups of flowers.
That being said, our overall favorite is the Sony a9 II. For wildlife photographers, it's hard not to fall in love with the immense features of the Fujifilm's X-Pro3. For plant-life nature photographers, the 5D Mark IV is an excellent choice.
Should weather sealing matter to you?
Weather sealing refers to the rubber gaskets placed around the important components of the camera. For nature and wildlife photographers, you're going to want to look for gear that does have weather sealing.
That being said, weather sealing is not the same as weather proofing – even with weather sealing, you shouldn't take your gear out into a rainstorm without protection.
Do frames per second matter?
Frames per second refers to how many shots your camera can take consecutively while you hold down the shutter.
If you are more of a plant and still life nature photographer, frames per second (denoted as FPS on a camera) will not be of too much interest to you. However, if you are capturing wildlife, FPS can make a big difference.
Do you need impressive low-light capabilities?
Low light capability means that your camera can accurately focus in dimmer lighting conditions and has less noise at high ISO values. Generally, the better the low-light performance, the better the camera, but low-light prowess does come at a substantial price tag.
If you capture more daylight nature shots, then this capability may not be of great importance to you. However, if you enjoy capturing images in dusk, early dawn, or evening hours, then low light capability becomes important.
---
Disclosure/Disclaimer: As an Amazon Associate, we earn from qualifying purchases. Certain content was provided "as is" from Amazon and is subject to change or removal at any time. Product prices and availability: Amazon prices are updated daily or are accurate as of the date/time indicated and are subject to change. Any price and availability information displayed on Amazon.com at the time of purchase will apply to the purchase of this product.