If you're looking to get your foot into an industry that consistently generates money, wedding photography could be that outlet. For over a century wedding photographers have been capturing couples' special days.
If you want to get started in wedding photography or are just looking for a new piece of gear, this article on the best camera for wedding photography will provide you with all the necessary information to help you make the right purchase for your needs.
Let's cut to the chase straight away. Here's our list of the best cameras for wedding photography:
1. Sony a9 – Overall Best Camera for Wedding Photography
The Sony a9 is arguably the best camera for wedding photography that you can buy right now. Yes, there are close competitors that are worth mentioning. But the a9 does it the best. There are several features that work in the favor of the Sony a9 making it the top choice as a wedding photography camera.
Related Post: Mirrorless vs DSLR for Beginners
Key Features
The a9 sports some impressive technology that helps it keep shutter sounds silent. Rather than having a mechanical system, the shutter system is formed of an electronic curtain which produces no noise. Say goodbye to feeling awkward as the shutter clicks in a silent room.
When it comes to auto-focussing, the a9 one of the fastest cameras on the market. Equipped with 693 phase-detection sensors, you're covered across virtually all of the frame. This makes it possible to create sharp off-camera compositions you just wouldn't get with another camera.
Things to Consider
The only grey area about the camera is the price tag. At nearly $3800 for the body alone, it is beyond the reach of most photographers. But professionals who need nothing but the best the a9 is a worthy addition to their equipment list.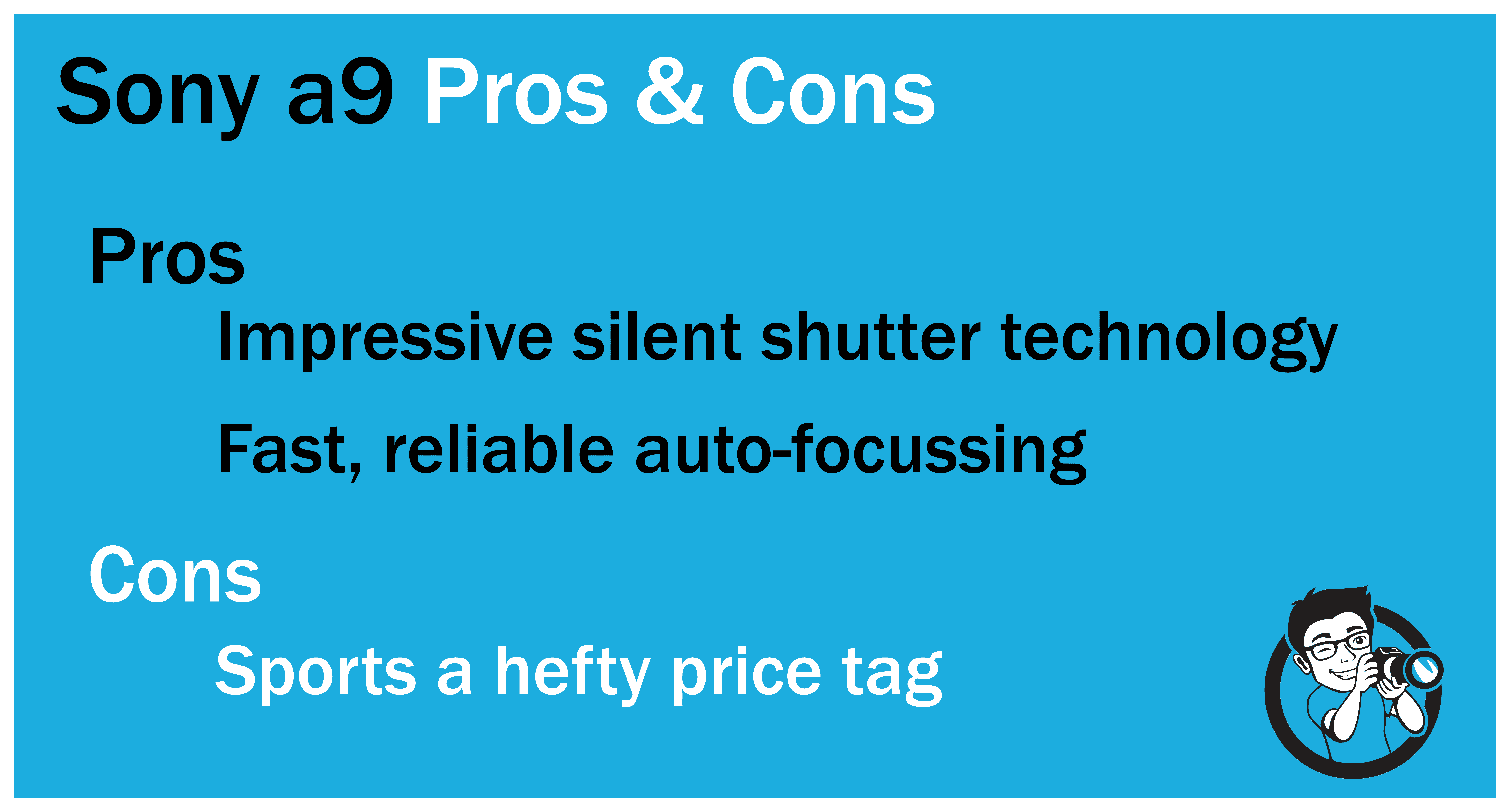 Related Post: The Best Professional Photography Equipment You Can Buy
2. Canon EOS 90D
Canon's EOS 90D is a relatively new crop-sensor DSLR from Canon. The camera has an impressive 32.5MP sensor and is coupled with the latest DIGIC 8 image-processing engine. If you're looking for a crop frame camera for your wedding photography, look no further.
Key Features
For a crop-frame camera, the EOS 90D is quite the star. The camera is equipped with a 45 cross-type phase-detection AF system with a total of 5481 dual pixel CMOS AF points. These will serve you well when shooting in live view and provide accurate, reliable auto-focussing. The high number of AF-points also make this camera a high-performer when it comes to subject tracking and focus locking.
The camera has a strong built-in wireless system that allows users to showcase their shots whilst out shooting, or send them out onto social media networks for excited guests to see prior to their arrival at the ceremony.
Things to Consider
While the price of this camera is on the lower end, it's a crop-frame camera. Since this is a new release, you're going to end up paying out more. For wedding photography, a full-frame camera, like the 6D Mark II would be a better choice for around the same price.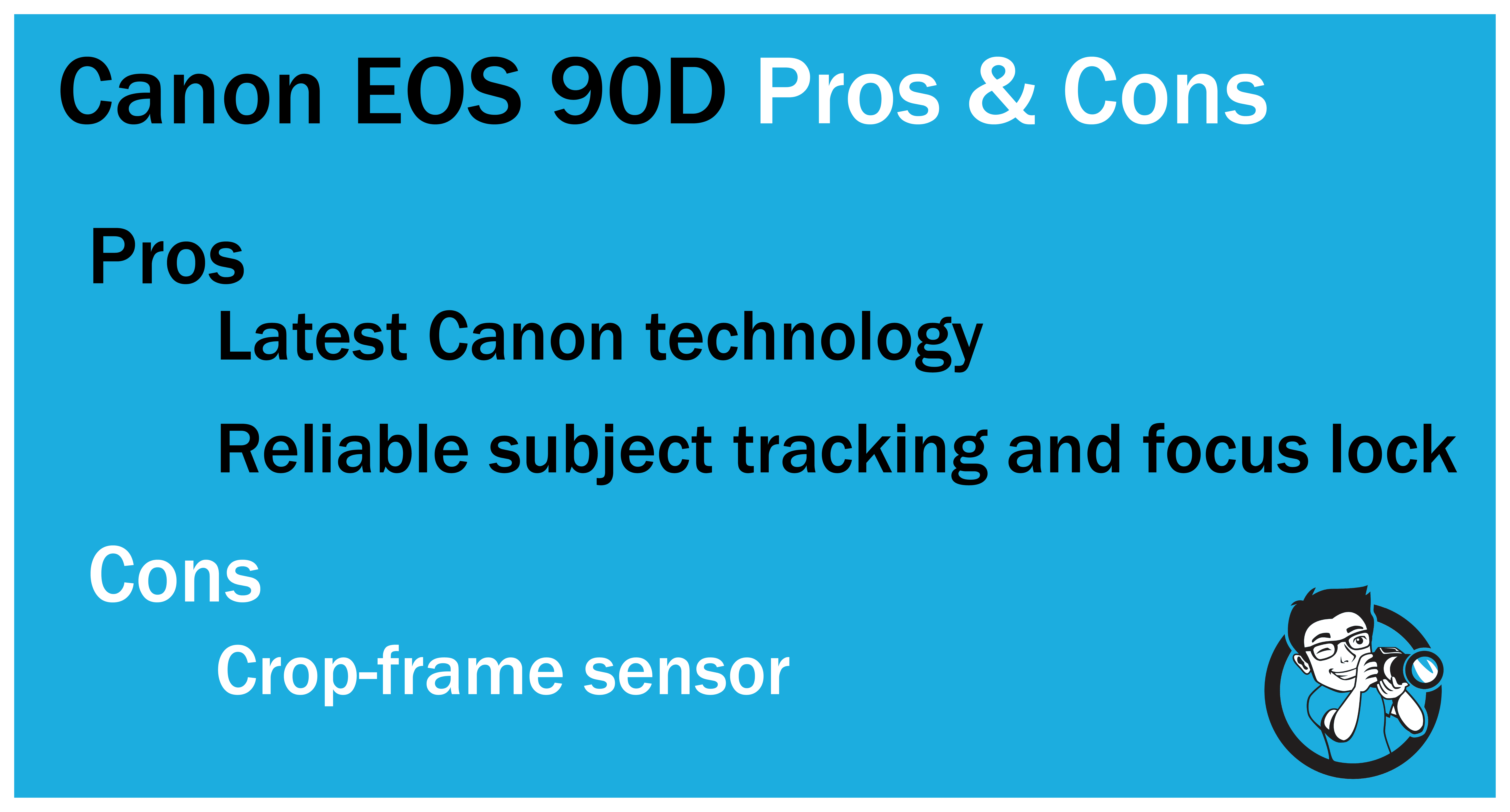 3. Sony a7S II
The Sony a7S II has an incredible fan following. It is widely considered as one of the best low light cameras in the business. It certainly qualifies as one of the best cameras for wedding photography.
Key Features
With a full-frame sensor and a small number of megapixels, this camera has the ability to capture lots of light per pixel. This means that you're going to get great images, even in those pesky low-light situations.
But the a7S II is more than just large pixels and incredible low light performance. It comes equipped with a sensor-shift type 5-axis image stabilization system too. With all the hand-holding you'll be doing, this will ensure your shots are tack sharp, even if you have a little bit of camera shake.
Related Post: Best Low Light Mirrorless Camera
Like its a9 sibling, the a7S II also has an electronic curtain system. That means that you're not going to have any issues shooting in a quiet environment.
Things to Consider
While the a7S II is an excellent low light camera, it does have some drawbacks as well.
The relatively low resolution of the camera means you will not be able to print very large prints or make enlargements of some of the best moments from a wedding, even if you want to, without first upscaling the image.
The second problem is the continuous shooting speed. When compared with the Sony a9, which is like a beast in this department, the a7S II only shoots at 5fps. And when you engage autofocusing and auto-exposure it drops down to 2.5 fps only.
So if the bride blinked at the wrong moment, you could end up missing that perfect shot with the a7S II.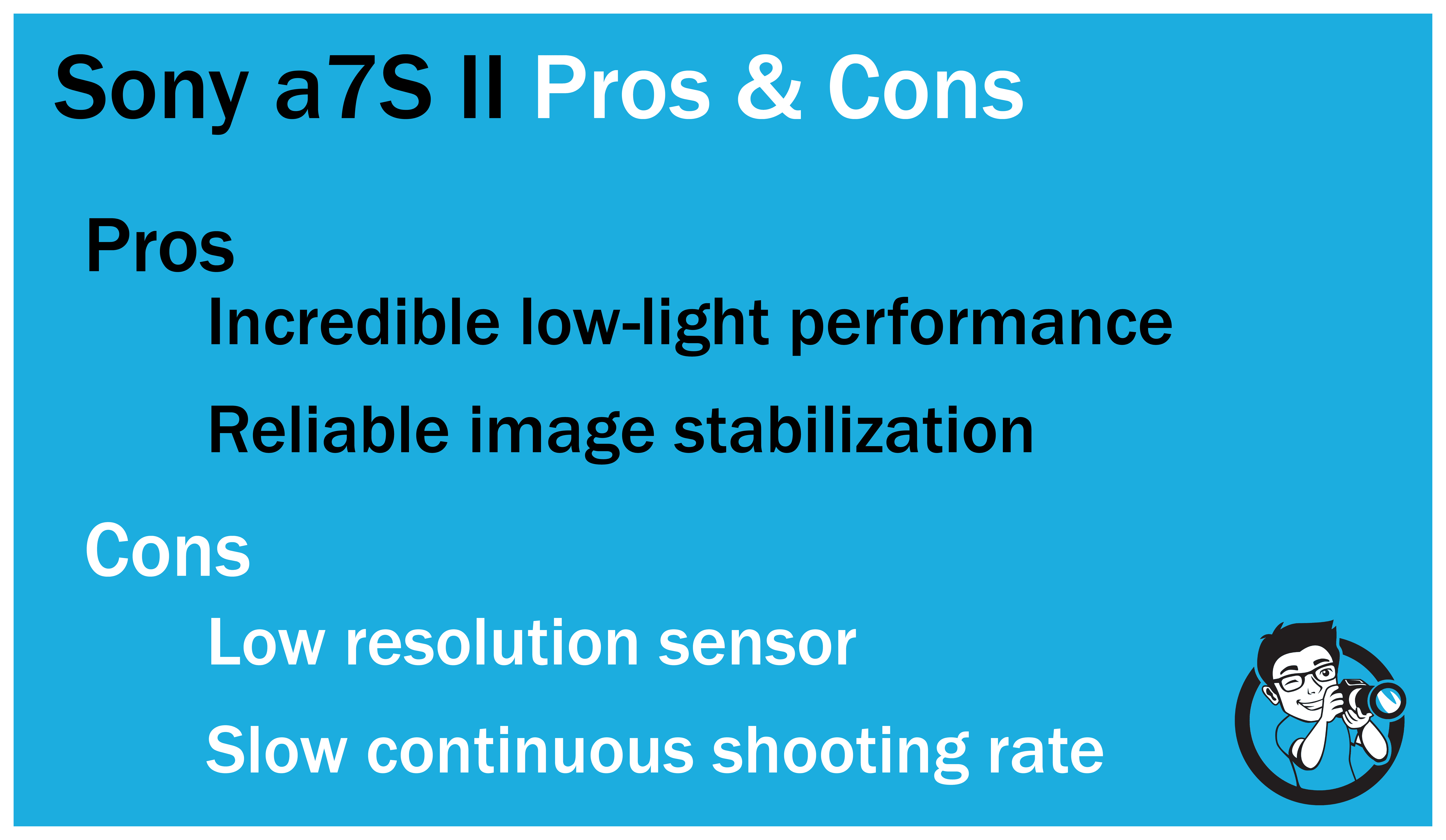 4. Nikon D850 – Best DSLR Camera for Wedding Photography
Now when it comes to the best camera for wedding photography, we chose to, typically, select lighter cameras. But this DSLR is far from light. Which might have you wondering, why is it on our list? Nikon's D850 is a known winner. It is one of the best DSLRs we've ever come across. That's why it makes it on this list.
Key Features
This full-frame DSLR comes with some impressive specs. The resolution on this camera is phenomenal. Add to that the speed of its auto-focus system and you know you're onto a real winner. To polish off this impressive streak, you also have an incredibly effective silent shooting mechanism.
Nikon's D850 offers two main shooting modes, full-frame or crop mode. If you want to get a series of shots, the crop mode will allow you to shoot at 30fps. However, the resolution drops. So you might prefer to shoot in full-frame mode, with a frame rate of 6fps.
The D850 is a true low-light performer thanks to its technologies under the hood. When you're shooting your wedding, you know you'll be in good hands with this device.
Things to Consider
While this DSLR is certainly a high-performer, and there is little we can fault it on in a technical sense. It is important to note that the weight of this kit is going to be much more significant than a mirrorless device. You might want to equip yourself with a tripod to help manage the weight of this camera.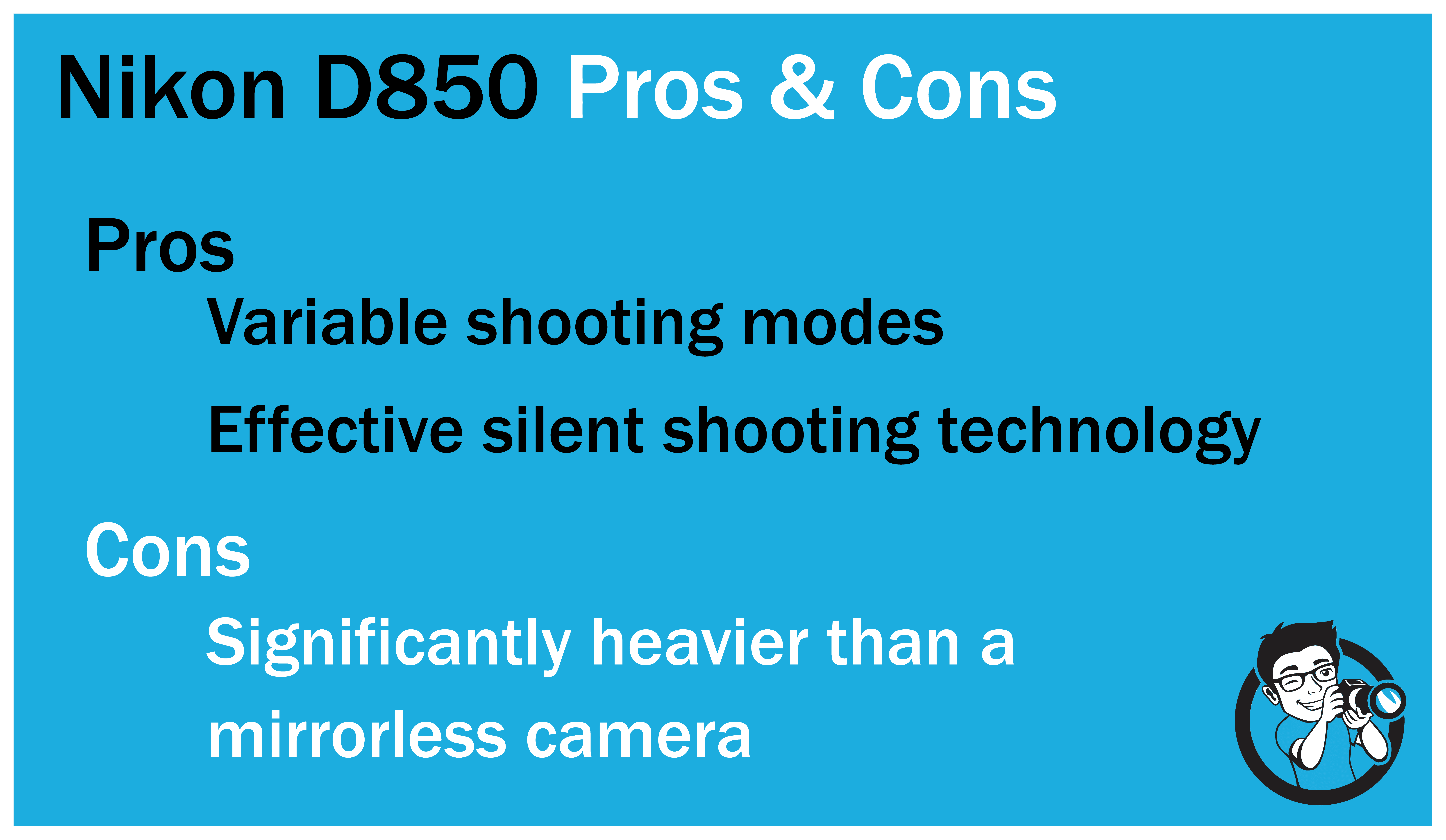 5. Nikon Z7
Nikon has recently taken the plunge into the world of mirrorless. Their mirrorless systems come in the form of the Z6 and the Z7. Which might have you wondering why we chose the Z7 rather than the Z6. The answer is relatively simple. The Z7 has a higher resolution and an impressive AF system. However, if you're short on money, the Z6 is still a good option.
Key Features
The Nikon Z7 boasts an impressive 45.7MP sensor with a 493-point phase-detection AF system. The AF system really gives you an upper hand when you're shooting compositions with subjects off-center. With the points spread across the frame, it really is possible to focus just about anywhere and get a sharp image!
Related Post: Nikon Z6 vs Z7
Similar to the Sony Mirrorless systems, the Z7 also has an electronic shutter mechanism. This makes for near-silent shooting.
The camera also comes kitted with a sensor-shift type image stabilization system which will minimize any camera shake issues, giving you those crisp images. And if you have VR built into your lenses too, this camera body will work with that.
Things to Consider
As with the Sony a9, there's only one drawback to this camera and it is, unfortunately, its price. While it's cheaper than the a9, at just under $2800. It is still a pretty costly bit of kit. If you've previously owned Nikon cameras though, choosing a Nikon mirrorless system means you can use all your DSLR lenses on the body using an adaptor.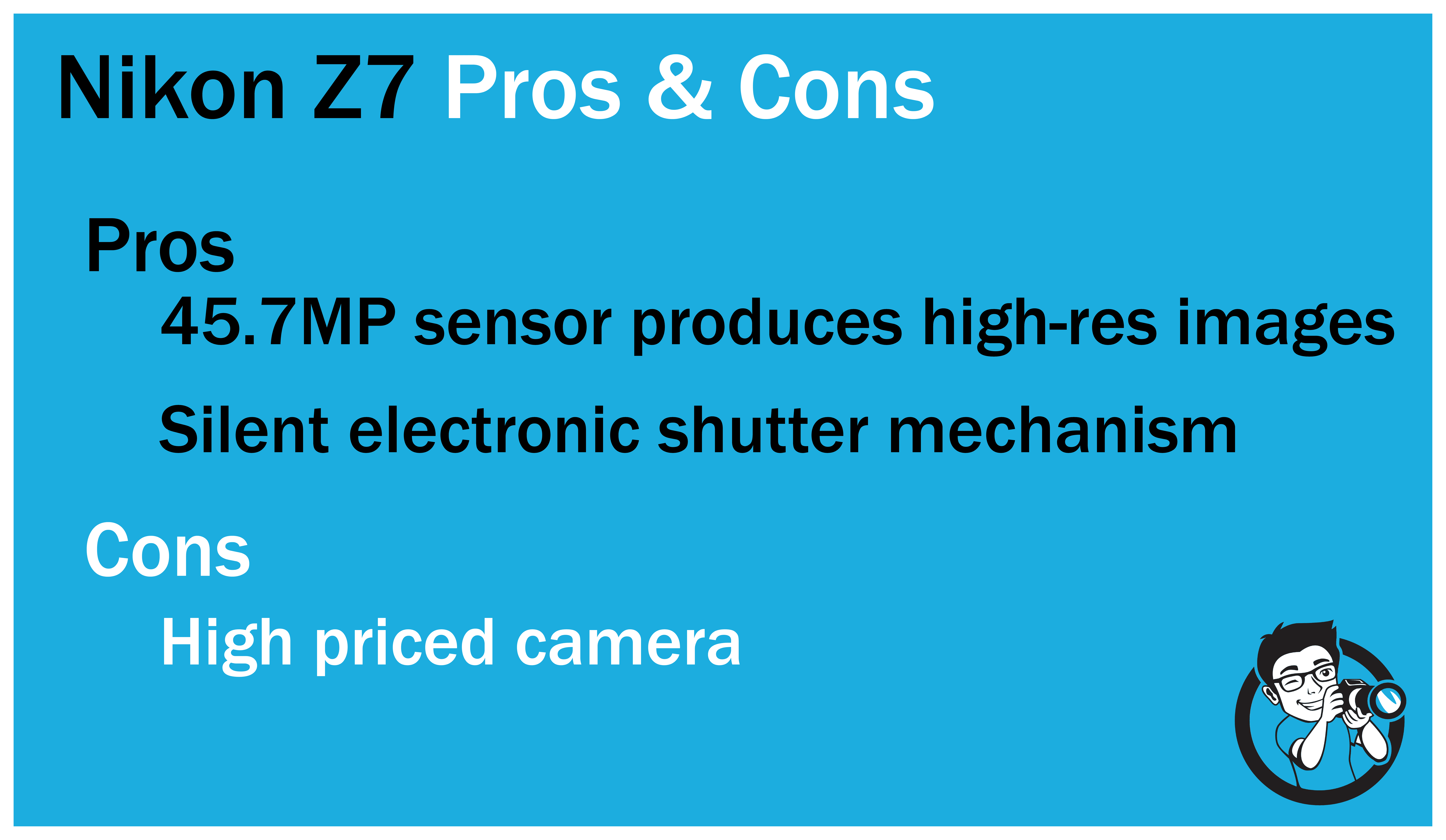 6. Nikon D500
The Nikon D500 is a camera that doesn't quite fit with our other camera choices. It's a crop-frame DSLR. While its performance might not be as up to scratch as some of our other competitors, its price is something that definitely makes it worthy of a spot on our list of the best cameras for wedding photography.
Key Features
We'd describe the Nikon D500 as a complete package. By that, we mean it gives you everything you need to get started in wedding photography.
The D500 really shines with its AF performance. With a 153-point phase-detection system with 99 cross-type points and a dedicated AF engine, focusing with this camera is a breeze. The technology provides you with the freedom and accuracy you need whilst also providing speed. These are all things you need as a wedding photographer.
One of the areas where the D500 excels is in low light photography. Now, between a full-frame sensor and an APS-C one we would always recommend a full-frame camera because of the larger sensor size. And while the D500 doesn't fit that rule, it is still worth boasting about. In terms of its low light capabilities, the D500's performance is nothing like you have seen before on an APS-C camera.
In terms of its ISO capabilities. The camera has a native ISO range of 100-51200 which can be extended through to 1640000. Yes, that is a big number. Yes, it is real. But truth be told, you shouldn't ever be touching the high end of that ISO range. For wedding photography, you should expect to work within the 100-3200 range. In this area, the D500 really excels.
The D500 also has impressive continuous shooting speeds and a perfect silent shooting mode. All of these will serve you well in your wedding photography shoots.
Things to Consider
Whilst the D500 does have some impressive specs and outshines compared to other crop-sensor cameras, it is worth noting that crop-sensors do have restrictions and you might, at some point, feel like this camera is holding you back.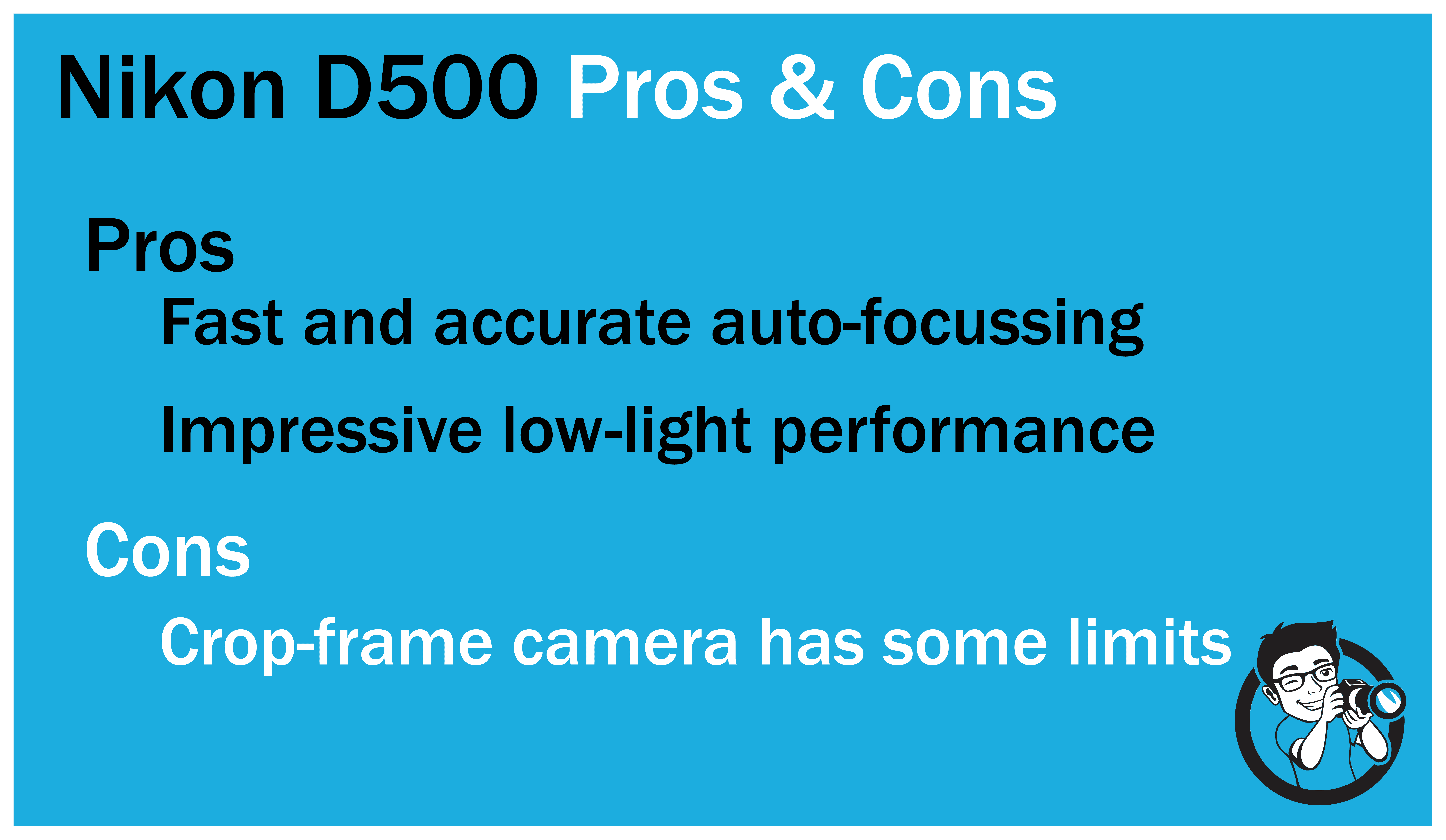 7. Canon EOS 5D Mark IV
The EOS 5D Mark IV is an excellent all-round camera. It is a full-frame unit powered by a 30.4 MP CMOS sensor and the DIGIC 6+ image processing engine. When it comes to Canon full-frame options, this really is the best camera for wedding photography.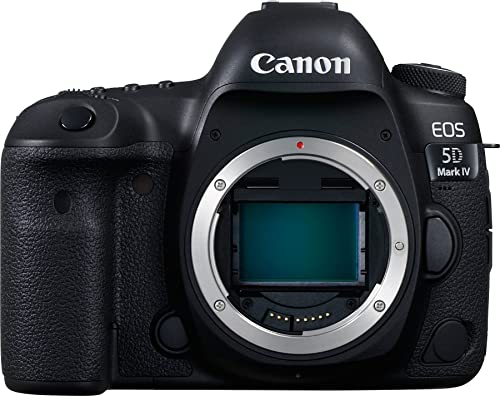 Key Features
The 5D Mark IV comes with a high-performing AF system with Canon's dual-pixel technology. If you're looking to get sharp images utilizing a fast auto-focus system, this camera will serve you well.
And if you're looking to do some videography at your wedding, too, add the fact that you can shoot 4K videos. This camera is a high-performer regardless of your needs.
The 5D Mark IV also has built-in Wi-Fi and NFC to take care of communication and transfer of files.
Things to Consider
This camera is pretty great, there's no point in denying it. However, it does have a drawback or two. When compared to a mirrorless camera at the same price point, the weight of this camera severely draws it back. If you're out shooting for a long time, this camera will start to take its toll on your arms. ---
Factors to Consider When Selecting the Best Camera for Wedding Photography
When it comes to picking a camera for wedding photography, there are certain desirable features you would look for in the camera. We have broken these features down into 5 key sections below. Silent Shutter
When we refer to the best camera for wedding photography one feature comes to mind almost instantaneously. And that is a silent shutter.
Silent shooting is a requirement where the somber mood of the occasion can be easily disturbed by the clamor of a mirror opening and closing inside a DSLR.
Auto-Focusing Speed
Accurate auto-focusing coupled with fast auto-focusing is another requirement for the best camera for wedding photography.
Accurate autofocusing will depend on the focusing technology used, as well as the lens among a few other parameters.
Now when it comes to auto-focusing speed, cameras equipped with on-chip phase detection are the best in the business. In this regard cameras with a large number of on-chip phase detection sensors are the best.
Another factor to consider in the AF department is to have fast single point auto-focusing technology along with fast continuous auto-focusing. This is because your subjects could be moving around as well as standing at one point for minutes. There are some cameras which excel in one area and are not so good in the other.
Eye Tracking
As a wedding photographer, it becomes imperative that your camera has excellent eye tracking.
Eye tracking is when your camera's auto-focus is able to detect and maintain focus on a subjects eye.
As a wedding photographer, this will allow you to get headshots.
Low-Light Performance
As a wedding photographer, chances are you're going to be shooting with little to no natural light, and the venues might not be well lit. Since you can't predict this, it is important to have a camera that has strong low-light performance.
This means that the camera you have should have a sensor that has a low noise threshold. In layman's terms, it should be able to produce good images, even at higher ISOs.
You need a sensor that can produce good, clean images.
Weight
A typical wedding lasts for anything between 4-5 hours depending on the country and culture. So a typical wedding photography assignment can involve handling a camera for long periods of time.
For this reason, you're going to want to opt for lighter camera systems, if possible. As a general rule of thumb, this is going to likely mean having a mirrorless system. Though there are some exceptions.
Best Camera for Wedding Photography: Conclusion
We've covered a lot of content in this article, so to tie up any loose ends we'll give you a quick summary here.
If you're looking for a camera that you're likely to be holding for a long time, it makes much more sense to go with a mirrorless system. Their bodies are much lighter.
If you're not already tied to a brand, Sony's Alpha a9 is, without a doubt, the best camera for wedding photography.
However, if you're already a Nikon user, the the Z7 isn't far behind and will serve you well.
If you're a Canon user, your options are limited to DSLR's. For a lower-priced option, the new Canon EOS 90D is a good choice.
If you have a camera that you use for wedding photography and we haven't mentioned it, why not let us know in the comments below?
---
As an Amazon Associate we earn from qualifying purchases. Certain content that appears on PhotoWorkout.com comes from Amazon. This content is provided 'as is' and is subject to change or removal at any time.