If you're looking to get your foot into an industry that consistently generates money, wedding photography could be that outlet. For over a century wedding photographers have been capturing couples' special days.
If you want to get started in wedding photography or are just looking for a new piece of gear, this article on the best camera for wedding photography will provide you with all the necessary information to help you make the right purchase for your needs.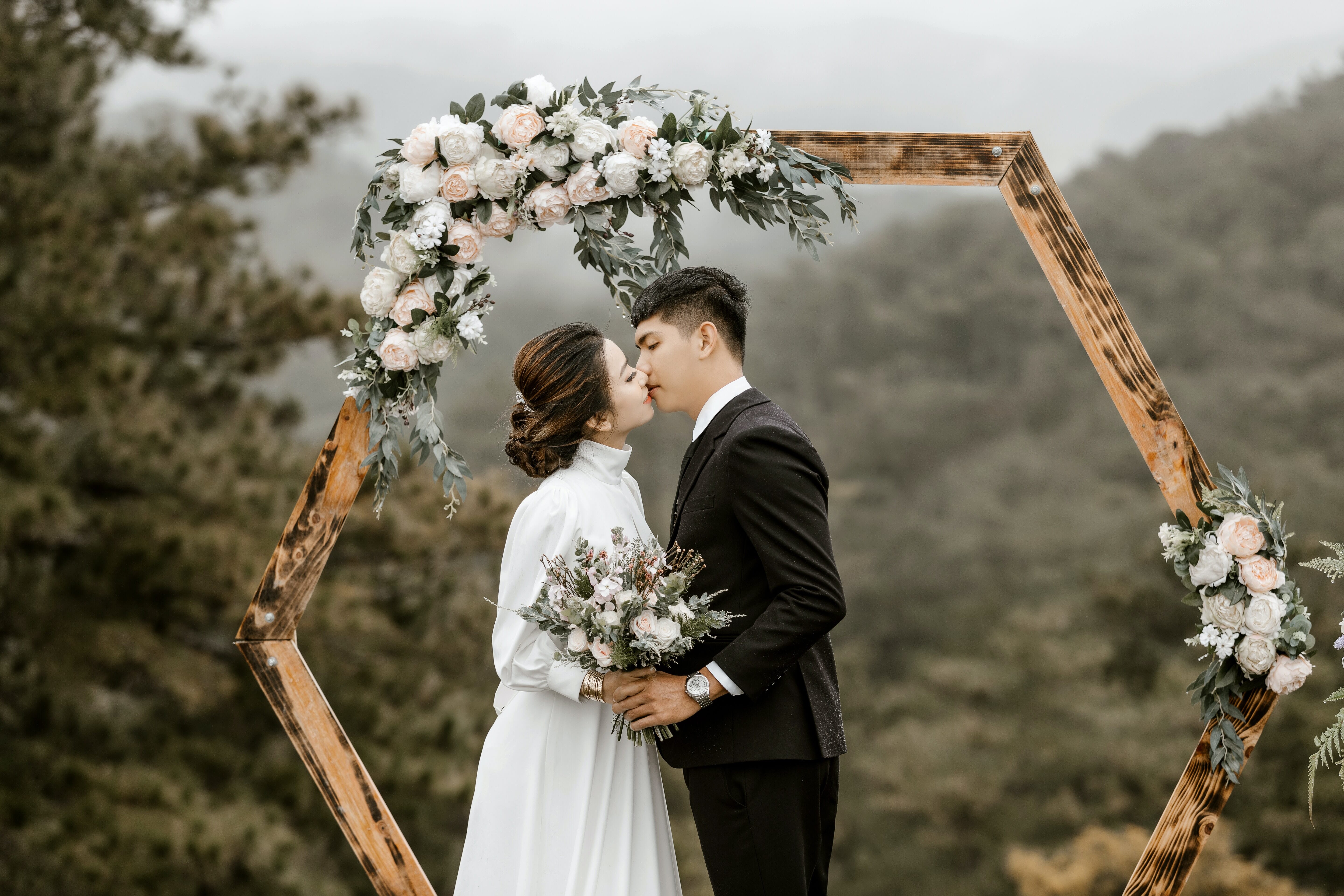 Best Cameras for Weddings:
When you buy through links on our site, we may earn a commission at no cost to you. We evaluate products independently. Commissions do not affect our evaluations.
Best Mirrorless Cameras
1. Sony A1
Our Mirrorless Pick
Arguably the best mirrorless on the market today
If you're looking for an impactful camera that does it all, this Sony Alpha model aims to impress you in every way,
Pros
50 megapixel sensor
Silent shutter option
Incredible low light performance
759 autofocus points
Cons
A hefty price tag
The Sony A1 is arguably the best camera for wedding photography that you can buy right now. Yes, there are close competitors that are worth mentioning. But the A1 does it the best. There are several features that work in the favor of the Sony A1 making it the top choice as a wedding photography camera. With 50 megapixels, details are beyond the valley of outstanding.
The A1 sports some impressive technology that helps it keep the shutter sound silent. The A1 offers an electronic shutter system that produces no noise. Say goodbye to feeling awkward as the shutter clicks in a silent room.
When it comes to auto-focusing, the A1 is one of the fastest cameras on the market. Equipped with 759 phase-detection sensors, you're covered across virtually all of the frame. This makes it possible to create sharp off-camera compositions you just wouldn't get with another camera.
The only gray area about the camera is the price tag. At nearly $7k for the body alone, it is beyond the reach of most photographers. But for professionals who need nothing but the best the A1 is a worthy addition to their equipment list.
2. Sony A7r IV
Also Great
Another great addition to the Alpha family
Quickly becoming a flagship for Sony, this particular Alpha camera boasts a 61 megapixel sensor.
Pros
All of the same perks as the A1
Lower price tag than the A1
61 megapixel sensor
Eye detection focus
Cons
Despite being less than the A1, it's still expensive
Not the best weather sealing
The Sony A7r IV has an incredible fan following. It is widely considered one of the best low light cameras in the business. It certainly qualifies as one of the best cameras for wedding photography.
With a full-frame sensor and a large number of megapixels, this camera has the ability to capture lots of light per pixel. This means that you're going to get great images, even in those pesky low-light situations.
But the A7r IV is more than just a high megapixel camera with incredible low light performance. It comes equipped with a sensor-shift type 5-axis image stabilization system too. With all the hand-holding you'll be doing, this will ensure your shots are tack sharp, even if you have a little bit of camera shake.
Like the A1 above, the Sony A7r IV also has an electronic curtain system. That means that you're not going to have any issues shooting in a quiet environment.
Pair all of this with 10 frames-per-second of continuous shooting and a fairly fast buffer system and you also have one of the fastest cameras on the market with this 61-megapixel resolution camera.
3. Nikon Z7 II
Sporting Image Stabilization for Tired Hands
This Nikon mirrorless has a unique internal image stabilization system, helping stop shutter speeds down quite a bit for indoor weddings.
Pros
45 megapixel sensor with a 493 point autofocus system
Overall general improvements over the Z7 predecessor
A fantastic internally-built image stabilization system
Cons
Price is a bit gnarly, but not as bad as others
Not the smallest mirrorless system available
Nikon has recently taken the plunge into the world of mirrorless. Their mirrorless systems come in the form of the Z7 and Nikon Z7 II. This might have you wondering why we chose the Z7 II rather than the Z7. The answer is relatively simple. The Z7 II has a tremendous overall improvement on the Z7 and an impressive AF system. However, if you're short on money, the Z7 (or Z6 even) is still a good option.
The Nikon Z7 II boasts an impressive 45 MP sensor with a 493-point phase-detection AF system. The AF system really gives you an upper hand when you're shooting compositions with subjects off-center. With the points spread across the frame, it really is possible to focus just about anywhere and get a sharp image!
Similar to the Sony mirrorless systems, the Z7 II also has an electronic shutter mechanism. This makes for near-silent shooting.
The camera also comes kitted with a sensor-shift type image stabilization system which will minimize any camera shake issues, giving you those crisp images. And if you have VR built into your lenses too, this camera body will work with that.
As with the Sony A1, there's only one drawback to this camera and it is, unfortunately, its price. While it's cheaper than the A1, at just under $2800. It is still a pretty costly bit of kit. If you've previously owned Nikon cameras though, choosing a Nikon mirrorless system means you can use all your DSLR lenses on the body using an adaptor.
4. Canon EOS R5
The R That Was Meant for Weddings
With several Canon Rs already on the market, this particular model hosts a slew of features to make wedding photography much easier to do.
Pros
45 megapixel sensor with good low light noise handling
Eye detection focus available
Also sports an internal image stabilization system
Cons
Some have reported focusing issues in very low light situations, depending on the scenario
You cannot mention Sony and Nikon in the mirrorless department without talking about Canon too! The Canon EOS R5 is one of Canon's several mirrorless installments, each one standing in its own right. The R5 in particular is a swell choice for wedding photographers worldwide, whether you capture intimate ceremonies, several hundred people extravaganzas, or exciting mountaintop elopements.
With a magnificent detail-oriented 45 megapixel sensor, every glistening diamond on the wedding band will be clearly visible (with the right aperture, of course). This powerful sensor also lends a hand in great low light capabilities, allowing you to shoot inside of dimmer churches with much success.
With 20 FPS and great subject tracking, you'll be able to capture every instance of every moment and pick out the best of the best shots. Add some neat autofocus tracking features like eye detection and an internal stabilization system (letting you slow your shutter speed down more than you'd expect without motion blur), and you have yourself a mighty fine piece of equipment.
5. Leica M10-R Rangefinder Camera
The Rolls Royce of Cameras
Turning heads and stopping hearts with the price tag, Leica is a historic camera brand with a monumental reputation for gorgeous images.
Pros
Classic Leica design that is both durable and stylish
Produces images of absolutely outstanding quality, easy to pick out
Virtually silent shutter and operation
40 megapixel sensor
Cons
The price tag alone can cause sheer panic
The Leica M10-R Rangefinder Camera is an unusual addition to the list, a brand that most people don't consider when it comes to wedding photography. However, depending on the type of wedding photographer you are, this might just be the perfect addition to your kit! At a hefty price point of nearly $10k, this really is for the fine art high-end wedding image-makers.
Leica has a long-standing reputation for outstanding beauty in their images, you can instantly pick out a Leica image and you know that's the Bentley or Rolls Royce of cameras. The Leica M10-R is no exception to this description, one of the most fascinating cameras on the market today.
Designed to look absolutely stunning, this is definitely the camera for photographers that want to have as much of an image in their gear as they do in their wedding shoot attire. Alongside the design beauty, the camera is very durable and you can expect tremendous longevity out of your expensive purchase.
With a 40 MP full-frame sensor, rangefinder focus as well as an optical viewfinder, and virtually silent shutter and operation, this really is an impactful choice for wedding photography.
Best DSLR Cameras
6. Nikon D850
Our DSLR Pick
One of the Best Nikon DSLRs
This DSLR is versatile and powerful, easily keeping you shooting a variety of subjects – weddings included.
Pros
Full frame DSLR with 45.7 megapixels
Quick autofocus with a silent shooting mode
Great low light performer
Cons
An older model and you can feel it with the older technology
Fairly heavy
Now when it comes to the best camera for wedding photography, we chose to, typically, select lighter cameras. But this DSLR is far from light. Which might have you wondering, why is it on our list? The Nikon D850 is a known winner. It is one of the best DSLRs we've ever come across. That's why it makes it on this list.
This full-frame DSLR comes with some impressive specs. The resolution on this camera is phenomenal. Add to that the speed of its auto-focus system and you know you're onto a real winner. To polish off this impressive streak, you also have an incredibly effective silent shooting mechanism.
Nikon's D850 offers two main shooting modes, full-frame or crop mode. If you want to get a series of shots, the crop mode will allow you to shoot at 30fps. However, the resolution drops. So you might prefer to shoot in full-frame mode, with a frame rate of 6fps.
The D850 is a true low-light performer thanks to its technologies under the hood. When you're shooting a wedding, you know you'll be in good hands with this device.
While this DSLR is certainly a high-performer, there is little we can fault it on in a technical sense. It is important to note that the weight of this kit is going to be much more significant than a mirrorless device. You might want to equip yourself with a tripod to help manage the weight of this camera.
7. Canon EOS 5D Mark IV
Also Great
Canon's Direct Competitor to the Nikon D850
Boasting many of the same perks and features of the Nikon D850, this DSLR is Canon's response.
Pros
30.4 megapixel camera
Versatile and adaptable with a durable construction and great weather sealing
Many similar perks to the Nikon D850
Cons
The weight will get to you after a few hours
The Canon EOS 5D Mark IV is an excellent all-round camera. It is a full-frame unit powered by a 30.4 MP CMOS sensor and the DIGIC 6+ image processing engine. When it comes to Canon full-frame options, this really is the best DSLR camera for wedding photography.
The 5D Mark IV comes with a high-performing AF system with Canon's dual-pixel technology. If you're looking to get sharp images utilizing a fast auto-focus system, this camera will serve you well.
And if you're looking to do some videography at your wedding, too, add the fact that you can shoot 4K videos. This camera is a high-performer regardless of your needs.
The 5D Mark IV also has built-in Wi-Fi and NFC to take care of communication and transfer of files.
This camera is pretty great, there's no point in denying it. However, it does have a drawback or two. When compared to a mirrorless camera at the same price point, the weight of this camera severely draws it back. If you're out shooting for a long time, this camera will start to take its toll on your arms.
8. Canon EOS 6D Mark II
A Good Entry-Level Camera for Weddings
Far too advanced for an amateur model but easy enough to use that you don't have to be a mega professional, this is a great entry-level camera for those stepping into the world of wedding photography.
Pros
Good price!
Full frame camera that is a decent size
Articulating and variable LCD screen to help achieve vantage points
Cons
Low megapixel count in comparison to other models
Fitting perfectly between professional and hobbyist, with the career entry-level cameras you've got the Canon EOS 6D Mark II. This is a full-frame model that isn't so complex you'll be racking your brain around the controls but is still feature-packed to make photographers happy.
Related Post: Canon 6D Mark II vs. Canon 7D Mark II
What made so many photographers go "wow" upon this DSLR's release was the addition of a tilting variable LCD screen on a full-frame camera model! Once reserved for amateur or hobbyist cameras, there is finally a higher quality model with this perk.
This camera is small enough to be fairly comfortable in the hand while not so small to cause concern over a bump or two. The autofocus is decent for the price point and will serve you well on shoots to come.
9. Canon EOS 1D X Mark III
Improving Upon a Well Loved Camera Series
Many photographers endlessly praise the 1Dx series, and this version imprvoes upon them all.
Pros
Exceptional low light capability
Fast 20 FPS
Eye detection and subject detection autofocus features
Great long battery life
Cons
Very expensive
Very heavy and bulky
Not a lot of megapixels in comparison to the other cameras on our list
Likely the last DSLR that Canon will ever release, the Canon EOS 1D X Mark III is a beast of a camera. Improving upon the well-beloved 1D X cameras that so many professional photographers swear by, this third rendition of the series really seemed to have listened to photographers' needs and made them happen.
With a body that appears as if it already has a battery grip, the battery power on this model is tremendous – lasting hours longer than other DSLR cameras. The durable body also helps with weddings happening in unusual outdoor circumstances (like adventure elopements!), so the camera will be the last thing you're going to need to worry about.
However, what makes the 1D X Mark III so tremendous is its autofocus features – here you see a DSLR that fancies some of the same autofocus options as mirrorless cameras do, such as eye-tracking focus. You will always have a sharp focus on your bride and groom's eyes, no matter how they turn! Pair that with a whopping 20 FPS and you have struck DSLR gold.
10. Nikon D7500
The Crop Sensor Option
Although full frame is preferred, this APS-C camera can stand on its own in the crowd.
Pros
Good price
Decent autofocus
Lightweight while remaining durable
Cons
APS-C / crop sensor camera
Doesn't have the fanciest of features
The Nikon D7500 is our only crop-sensor/APS-C camera on the list, but it was worthy of inclusion despite most wedding photographers preferring a full-frame sensor. The reason for this addition onto our list is due, in part, to this camera's size and the other part due to its decent features for a more reasonable price point!
For starters, the advantage crop sensors do have over full-frame cameras is weight and size. Still maintaining a durable construction that will withstand weddings that happen to occur under rainfall, this camera won't be as heavy in your hands as other DSLRs.
As well, the 8 frames-per-second isn't all that slow for a wedding, helping you capture that first kiss without fail! Sporting a good autofocus system and a tilting LCD screen, the Nikon D7500 fills a gap in the industry and shouldn't go underappreciated.
Factors to Consider When Selecting the Best Camera for Wedding Photography
When it comes to picking a camera for wedding photography, there are certainly desirable features you would look for in the camera. We have broken these features down into five key sections below.
Silent Shutter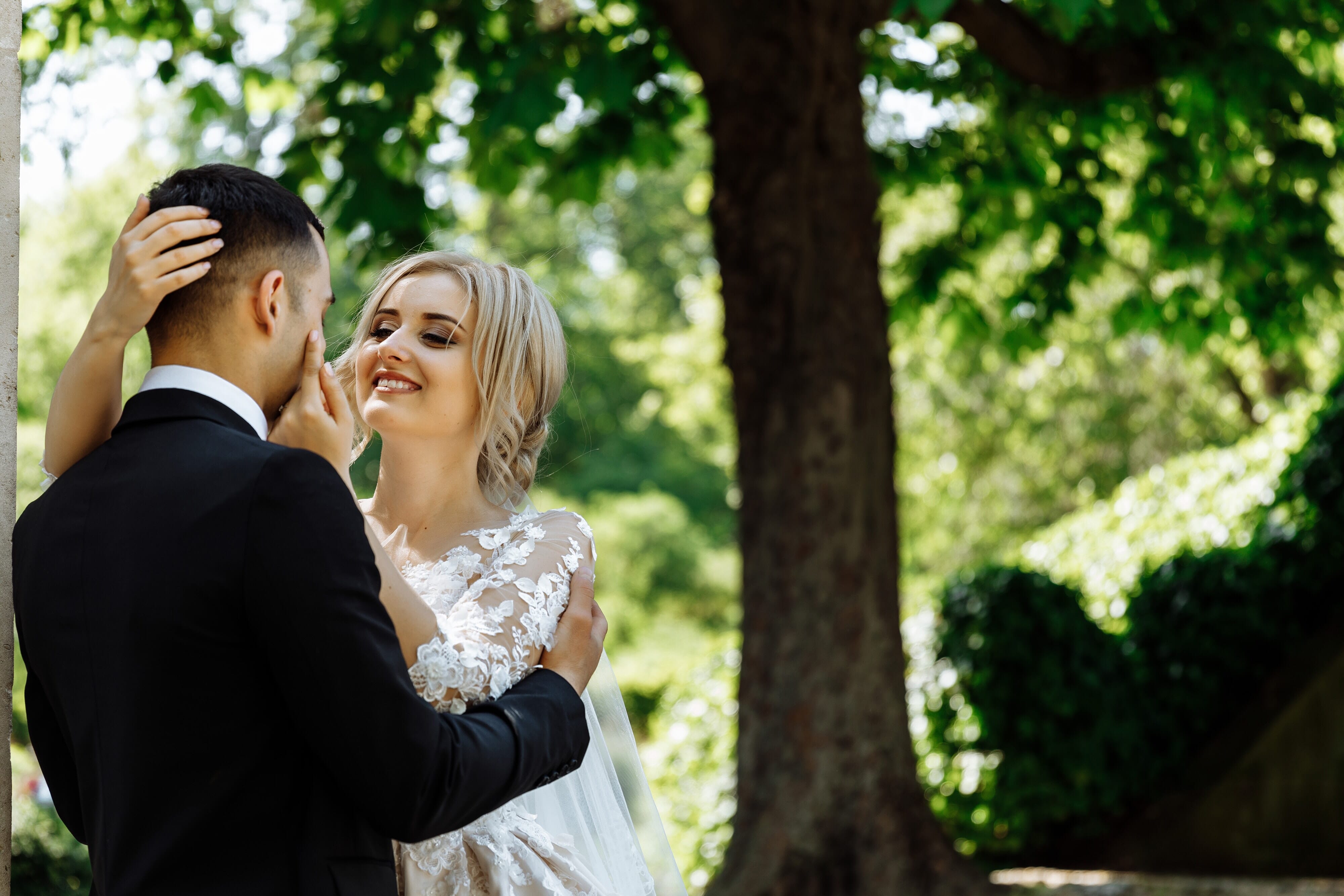 When we refer to the best camera for wedding photography one feature comes to mind almost instantaneously. And that is a silent shutter.
Silent shooting is a requirement where the somber mood of the occasion can be easily disturbed by the clamor of a mirror opening and closing inside a DSLR.
Auto-Focusing Speed & Accuracy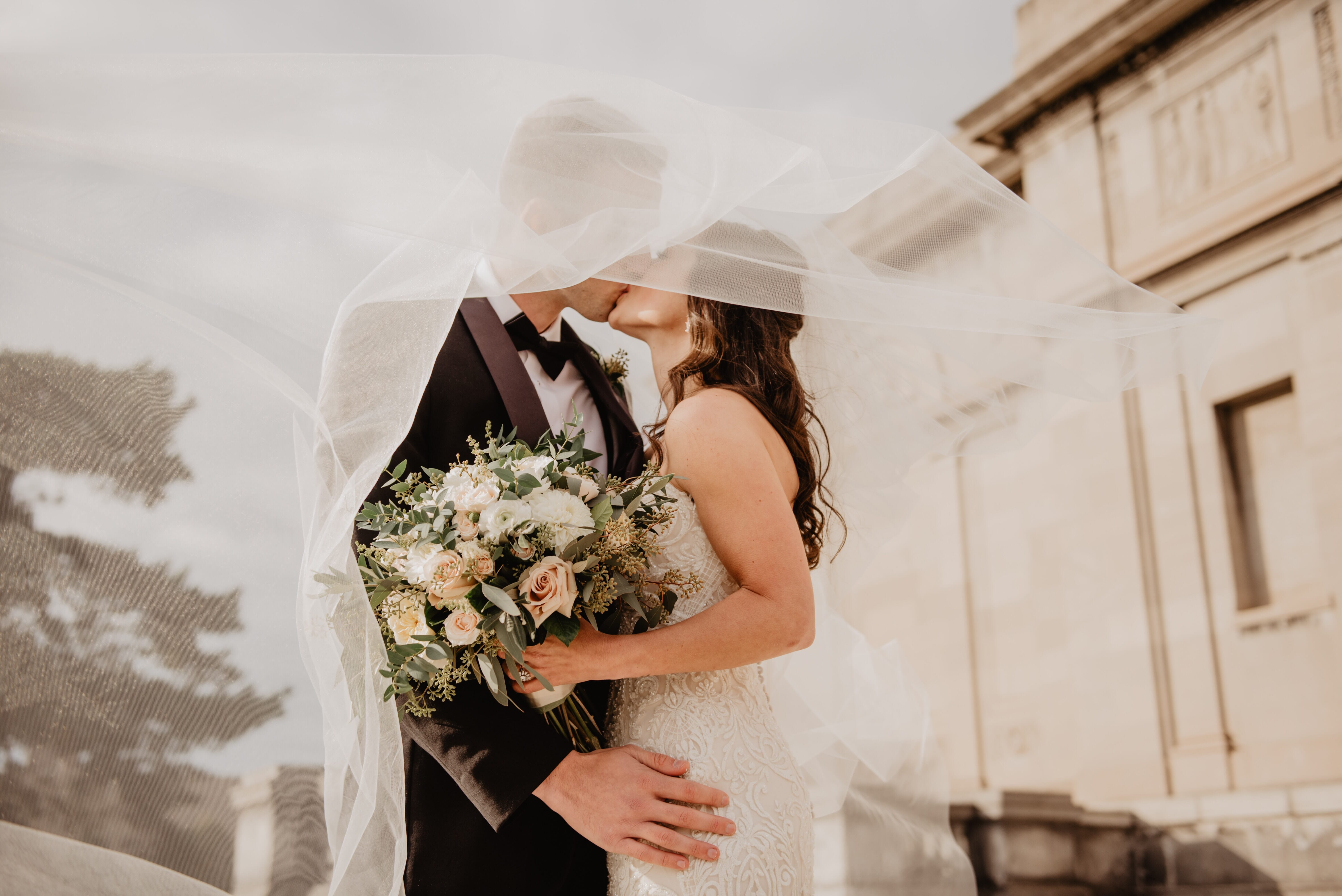 Accurate auto-focusing coupled with fast auto-focusing is another requirement for the best camera for wedding photography.
Accurate autofocusing will depend on the focusing technology used, as well as the lens among a few other parameters.
Now when it comes to auto-focusing speed, cameras equipped with on-chip phase detection are the best in the business. In this regard cameras with a large number of on-chip phase detection sensors are the best.
Another factor to consider in the AF department is to have fast single-point auto-focusing technology along with fast continuous auto-focusing. This is because your subjects could be moving around as well as standing at one point for minutes. There are some cameras which excel in one area and are not so good in the other.
Eye Tracking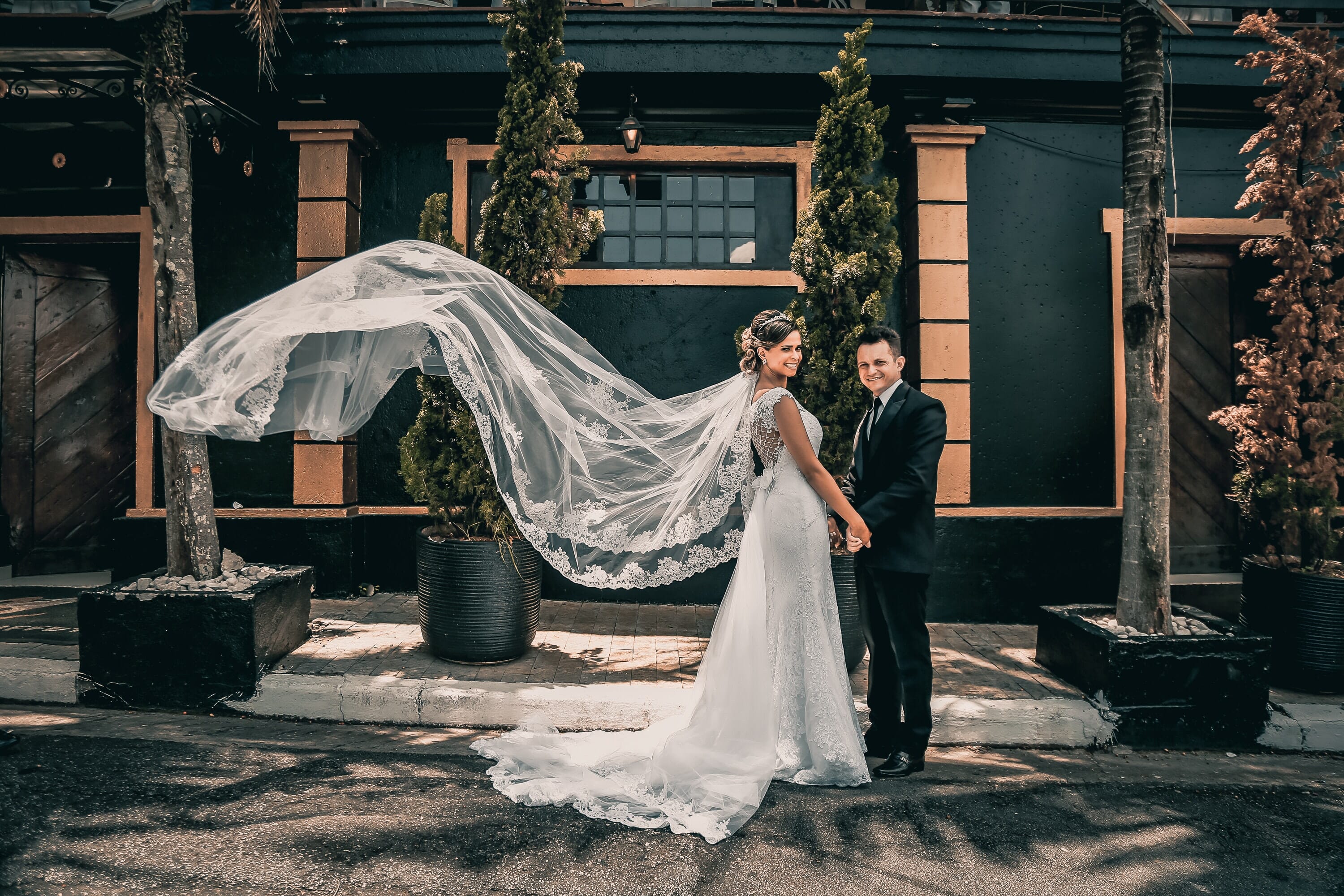 As a wedding photographer, it becomes imperative that your camera has excellent eye tracking.
Eye-tracking is when your camera's auto-focus is able to detect and maintain focus on a subject's eye.
As a wedding photographer, this will allow you to get headshots.
Low-Light Performance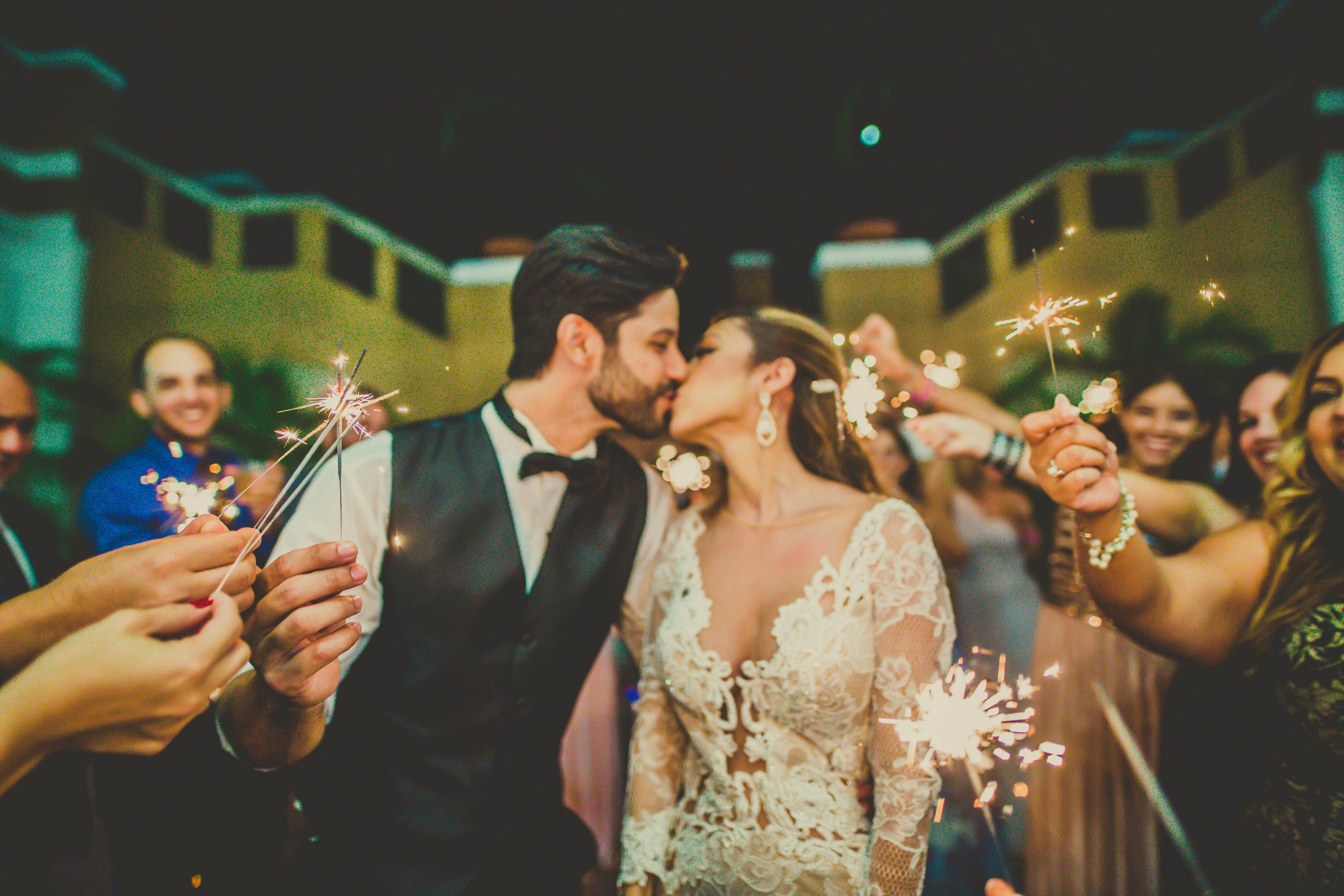 As a wedding photographer, chances are you're going to be shooting with little to no natural light, and the venues might not be well lit. Since you can't predict this, it is important to have a camera that has strong low-light performance.
This means that the camera you have should have a sensor that has a low noise threshold. In layman's terms, it should be able to produce good images, even at higher ISOs.
You need a sensor that can produce good, clean images.
Weight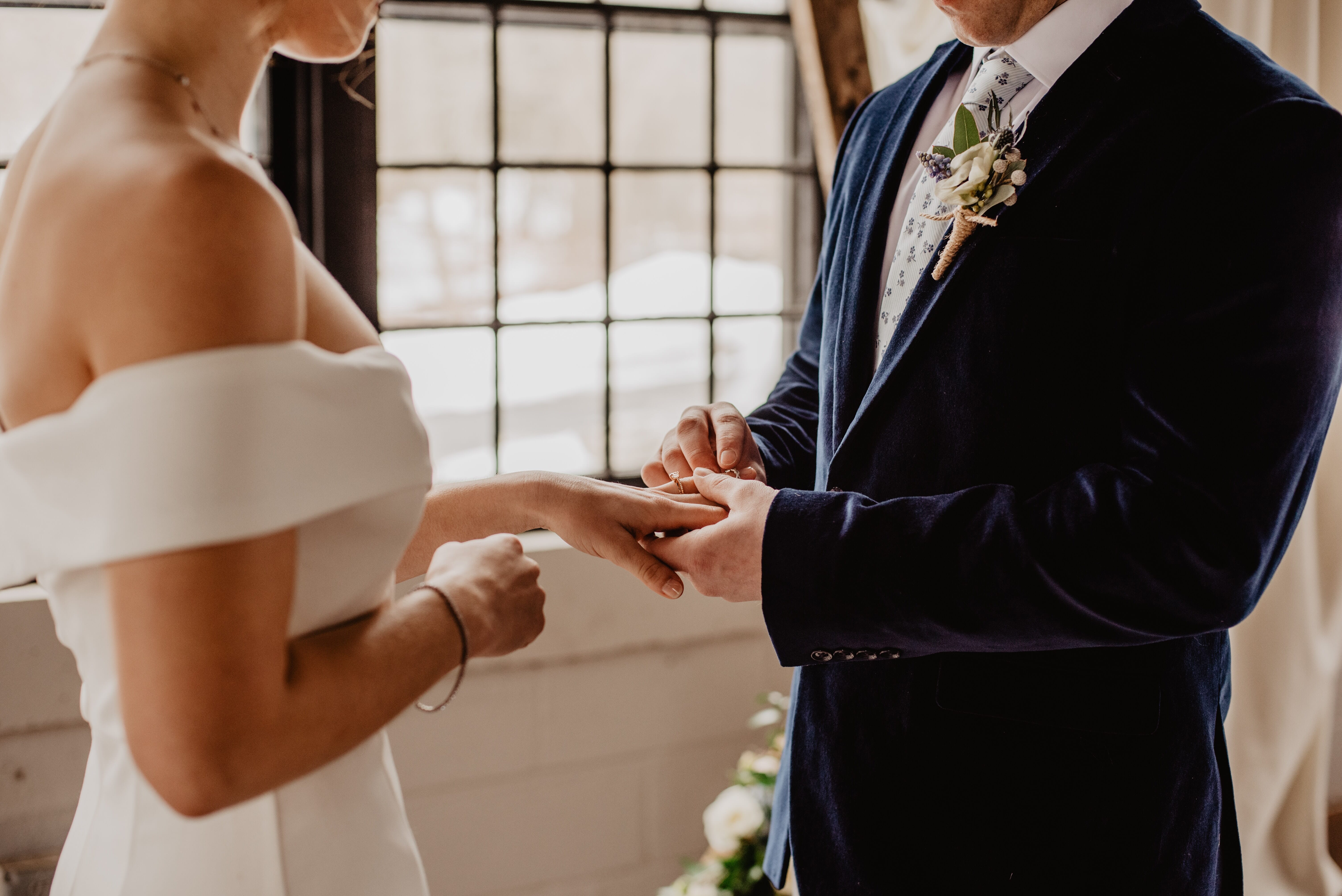 A typical wedding lasts for anything between 4-5 hours depending on the country and culture. So a typical wedding photography assignment can involve handling a camera for long periods of time.
For this reason, you're going to want to opt for lighter camera systems, if possible. As a general rule of thumb, this is going to likely mean having a mirrorless system. Though there are some exceptions.
Which of the Best Cameras for Wedding Photography Is Right for You?
We've covered a lot of content in this article, so to tie up any loose ends we'll give you a quick summary here. If you're looking for a camera that you're likely to be holding for a long time, it makes much more sense to go with a mirrorless system. Their bodies are much lighter.
Although many of the models are quite up there in price, they will save you many headaches! Wedding photography tends to be charged accordingly, so investing in great quality gear from the get-go will help you in the long run.
For mirrorless systems, the is well regarded as the best-of-the-best option! Sporting high resolution, spectacular low light performance, and an incredible autofocus system, you can sweat fewer bullets knowing you'll capture every special moment in perfect focus. If that price tag is a bit too hefty, the Sony A7r IV is a great option, still keeping to incredibly high resolution and features.
If you still find yourself loving the DSLRs, the Nikon D850 is a spectacular full-frame camera that will entice you with its many wonderful features and great sensor. The Canon 5D Mark IV is also great, and a direct competitor to the D850 – so it becomes a matter of "what brand are you loyal to?" rather than which camera is better!
---
Disclosure/Disclaimer: As an Amazon Associate, we earn from qualifying purchases. Certain content was provided "as is" from Amazon and is subject to change or removal at any time.