When it comes to wildlife photography, there are a selection of cameras that will do the job well. Typically, these cameras are going to offer a good resolution, fast and accurate autofocusing, and a high frame rate. Finding the best cameras for wildlife photography is no easy task, which is why we put together this comprehensive article! We selected 9 different cameras that we think are worthy of the title "best camera for wildlife photography".
The Best Cameras for Wildlife Photography: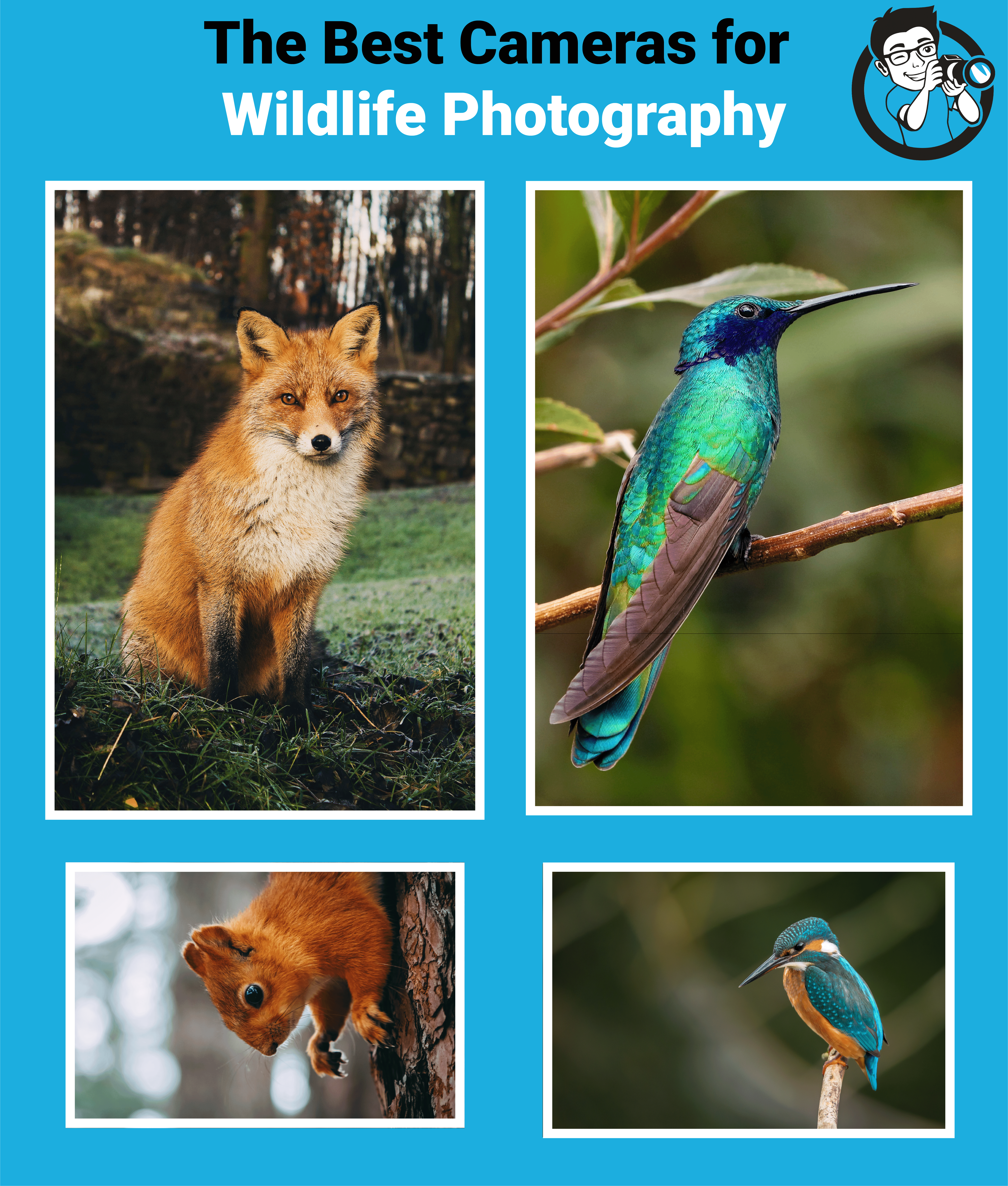 Mirrorless Full-Frame Options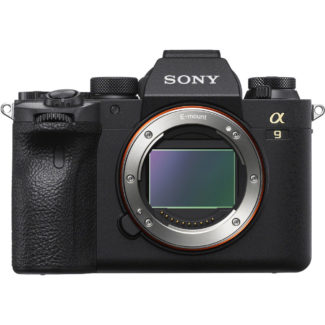 Sony's Alpha series of cameras really are leaders of the pack when it comes to mirrorless cameras. The Sony Alpha a9 II is no exception to this. This high-end full-frame mirrorless camera sports a 24.2MP CMOS sensor along with an impressive autofocus system. With this camera, you'll get high-quality shots no matter what.
Now, when it comes to getting the upper-hand in wildlife photography this camera gives you a great bonus: a 20fps frame rate. This, along with the silent shutter means that you're much more likely to get your perfect shot in the burst of photos you capture.
All in all, this camera is one of the best cameras for wildlife photography, as well as an all-round camera. However, the price is a serious limiting factor and it is worth considering if you really need this sort of camera.
Sony a9 II Mirrorless Camera: 24.2MP Full Frame Mirrorless Interchangeable Lens...
SONY ALPHA A9 II: Compact professional cameras mastered for sports photography and photojournalism
SUPERIOR SPEED: Fastest 35mm full-frame 24. 2MP stacked Exmore RS CMOS sensor with integrated memory
FASTER AUTO FOCUS: Up to 20fps at full resolution with 60 AF/AE tracking calculations per second
ADVANCED SUBJECT RECOGNITION: Real-time Tracking and Real-Time Eye AF for humans, animals and movies
VOICE MEMO FUNCTION: Attach a voice memo (. wav) to photo files or use voice to text for IPTC data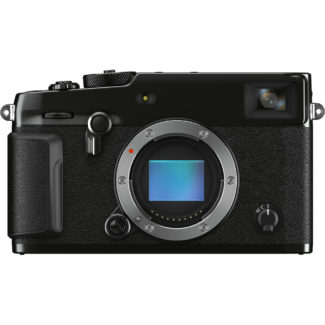 Fujifilm's X-Pro III is the new and updated model of the X-Pro series. Given the success of its predecessor, there was little in the way of improvements to be made on the X-Pro III. Improvements include a boost in resolution and ISO range.
Improvements that will help when it comes to wildlife photography include an extensive phase-detection autofocus system. This will help with fast and accurate autofocusing. The viewfinder has also undergone improvements, making for a more accurate and realistic display of the frame.
A major advantage to this camera is its frame rate, you can achieve a max of 30fps which is excellent for capturing bursts of moving wildlife. If we're being honest, we think this is a great camera and definitely one of the best cameras for wildlife photography.
Fujifilm X-Pro3 Mirrorless Digital Camera - Black (Body Only)
Advanced Hybrid multi viewfinder: optical Viewfinder (ovf) uses a 0. 5x magnification and parallax-correcting frame lines to...
X-trans CMOS 4 sensor and X-Processor 4 combination. This exceptional 26. 1MP sensor uses a back-illuminated design to...
X-Pro3's timeless body design features a top and base plate constructed from titanium, which, despite being little more...
16 digital Film Simulation modes. This cutting-edge technology allows photographers to achieve stunning results straight out...
Every aspect of x-pro3 has been designed for photographers who like to live in the moment, but none more So than its hidden...
APS-C DSLR Options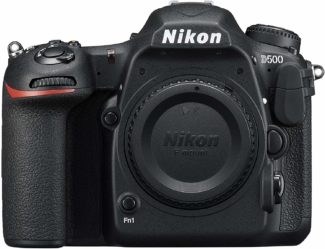 The Nikon D500 is one of Nikon's best APS-C cameras. It takes some of Nikon's best technology and incorporates it into an APS-C system alongside other high-end technology. This camera really has everything to offer when it comes to the best cameras for wildlife photography.
With fast autofocusing speed and relatively high continuous shooting speed for RAW shots, this camera is ideal for capturing fast-moving subjects, like what you would find in the natural environment.
Related Post: Best Nikon Telephoto Lens: An Ultimate Guide
One extra added bonus that really will take you far is the body is weather sealed. This means that you can go out in virtually any weather and not have to worry about your camera getting damaged. If you're looking for a selling point for this camera, there it is!
Nikon D500 DX-Format Digital SLR (Body Only), Base
20.9MP DX format CMOS sensor. Viewfinder: Eye level pentaprism single lens reflex viewfinder
Expeed 5 image processor; Monitor size: 3.2 inches diagonal
3.2 inches 2,539k dot tilting touchscreen LCD
4k UHD video recording at 30 fps
Multi cam 20k 153 point AF system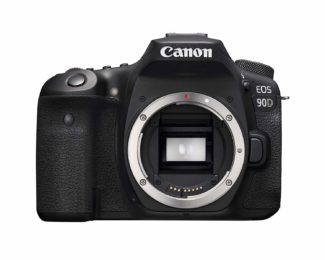 If you really want the latest tech, Canon's 90D is one of the newest releases in the APS-C segment. This camera really builds on the strengths of the 80D and takes it to the next level.
The camera sports a resolution of 32.5MP and has a high ISO sensitivity of 25600. The continuous shooting speed is a generous 10fps, perfect for capturing wildlife photographs. One area where Canon always has the upper hand over Nikon is with its dual-pixel CMOS autofocusing system. This makes for incredibly fast and accurate autofocusing.
We will say that while it's nice to have the latest gear, if the 90D is out of your budget, the 80D is still a very good camera and would serve you well as a wildlife photography camera.
Canon DSLR Camera [EOS 90D] with Built-in Wi-Fi, Bluetooth, DIGIC 8 Image Processor,...
High image quality with 32.5 Megapixel CMOS (APS-C) sensor
High-speed continuous shooting of up to 10 fps with no time Lag during ovf shooting
4K UHD 30P/ Full HD 120P video
45-Point All Cross-type AF System supports up to 27 points with an F/8 metering
Use the EOS Utility Webcam Beta Software (Mac and Windows) to turn your Canon camera into a high-quality webcam, or do the...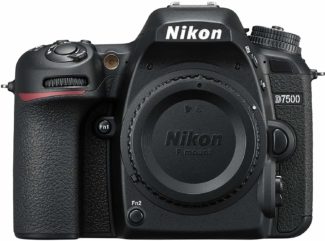 The D7500 is another crop-sensor camera with a lot of potential. This camera has a 20.9MP resolution and a continuous shooting speed of 8fps. Yes, this isn't as good as the D500, but it's not far off either. The performance this camera offers is ideal for most, if not all, shooting scenarios.
In terms of autofocusing performance, this camera has a relatively average performance, it's not the best but it certainly isn't the worst. You shouldn't have any difficulty locking focus on your subject, really.
Similar to the D500, this camera is weather sealed which is great for wildlife photography as it means you can shoot in any weather situation. That way, you'll never miss a shot.
Nikon D7500 DX-Format Digital SLR Body
Class leading image quality, ISO range, image processing and metering equivalent to the award winning D500
Large 3.2" 922k dot, tilting Lcd screen with touch functionality. Temperature: 0 °c to 40 °c (32 °f to 104 °f)...
51 point AF system with 15 cross type sensors and group area AF paired with up to 8 fps continuous shooting capability
4k ultra hd and 1080p full hd video with stereo sound, power aperture control, auto ISO, 4k UHD time lapse and more
Built in Wi-Fi and Bluetooth for easy connectivity through the Nikon snap bridge app
Full-Frame DSLR Options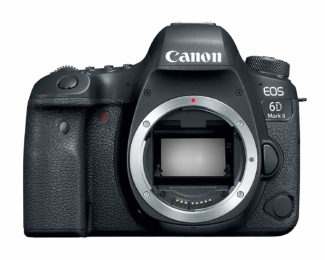 The 6D Mark II is a great camera. We think that this model is a work of art. It's a beautiful full-frame camera with tons of potential as the best camera for wildlife photography. Sporting a 26.2MP sensor and some fast and reliable autofocusing tech, this camera will get you some stunning shots.
One thing that might cause problems for the less skilled photographer is the fact that the frame rate is lower than some of the other cameras we've listed here. It offers a continuous shooting speed of 6.5fps. This means that you're likely to miss a few good shots when shooting wildlife photography.
Despite the low frame rate, we still highly recommend this camera as one of the best cameras for wildlife photography.
Canon EOS 6D Mark II Digital SLR Camera Body, Wi-Fi Enabled
26.2 Megapixel full frame CMOS sensor
Optical viewfinder with a 45 point all cross type AF system. Compatible Lenses: Canon EF lenses (excluding EF S and EF M...
Dual Pixel CMOS AF with phase detection and Full HD 60p
DIGIC 7 Image Processor, GPS, Wi-Fi, NFC and Bluetooth low energy
Vary angle touch screen, 3.0 inch LCD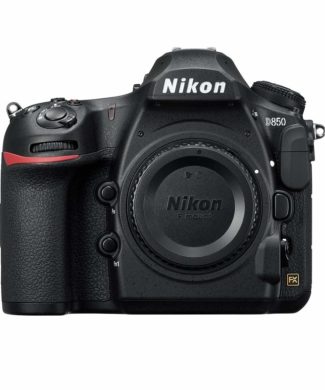 If you have the money for it, the Nikon D850 is one of our favorite cameras. It's versatile and performs well, consistently. With a 45.7MP sensor and an impressive AF system, this is one powerful beast.
Sure, this camera, like the other full-frame DSLRs we mentioned, doesn't have the high frame rate some of these cameras but 7fps will serve you pretty well.
This camera is one of the higher-priced options on offer, so it is definitely worth considering if you would like to pay out for something like this or settle on a lower-priced option.
Nikon D850 FX-Format Digital SLR Camera Body
Nikon designed back side illuminated (BSI) full frame image sensor with no optical low pass filter
45.7 megapixels of extraordinary resolution, outstanding dynamic range and virtually no risk of moiré
Up to 9 fps1 continuous shooting at full resolution with full AF performance
8k6 and 4k time lapse movies with new levels of sharpness and detail; file system : DCF 2.0, exif 2.31, Pict bridge
Tilting touchscreen, focus shift shooting mode, outstanding battery performance and much more; total pixels: 46.89 million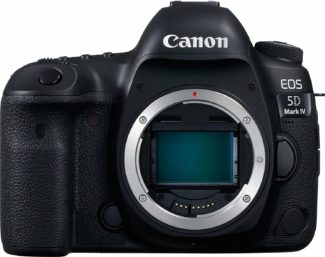 The Canon 5D Mark IV is a side-by-side rival to the Nikon D850. The 5D Mark IV is an extremely versatile camera, just like the D850. It is built around a 30.4 megapixel full-frame CMOS sensor. It has a native ISO range of 100 – 32000. At the heart of the 5D Mark IV's high-density reticular auto-focusing technology which gives you significantly better autofocusing accuracy in low light situations.
We definitely think that this camera is a close contender to the D850. Again, it is another option that comes with a hefty price-tag so always be prepared to consider the benefits over the cost of this camera.
Canon EOS 5D Mark IV Full Frame Digital SLR Camera Body
New 30.4 Megapixel full-frame CMOS sensor for versatile shooting in nearly any light, with ISO range 100-32000; expandable up...
4K Motion JPEG video (DCI cinema-type 4096 x 2160) at 30p or 24p; in- camera still frame grab of 4K 8.8-Megapixel images;...
Superb Dual Pixel CMOS AF for responsive and smooth AF during video or live view shooting; LCD monitor has a full touchscreen...
Excellent performance - up to 7.0 fps continuous shooting speed with high-performance DIGIC 6 plus Image Processor for...
Use the EOS Utility Webcam Beta Software (Mac and Windows) to turn your Canon camera into a high-quality webcam, or do the...
Which are the must-have features to be rated as one of the best cameras for wildlife photography?
Ideally, cameras that have a quick autofocus response, reasonable continuous shooting speed and come with some form of weather sealing are considered as the best cameras for wildlife.
Is weather sealing a necessity for cameras meant for wildlife photography?
Though not an absolute must, weather sealing helps protect the camera in case you are caught in bad weather. Plus, bad weather can and does often offer some of the best moments to capture wildlife in. The best cameras for wildlife do come with some form of weather sealing.
What are the top picks as the best cameras for wildlife?
The Sony Alpha a9 II, Canon 90D and the Nikon D500 are some of the best cameras for wildlife you can buy.
---
As an Amazon Associate we earn from qualifying purchases. Certain content that appears on PhotoWorkout.com comes from Amazon. This content is provided 'as is' and is subject to change or removal at any time.