When it comes to wildlife photography, there is a selection of cameras that will do the job well. Typically, these cameras are going to offer a good resolution, fast and accurate autofocusing, and a high frame rate.
Finding the best cameras for wildlife photography is no easy task, which is why we put together this comprehensive article! We selected the top cameras that, we think, are worthy of the title "best camera for wildlife photography."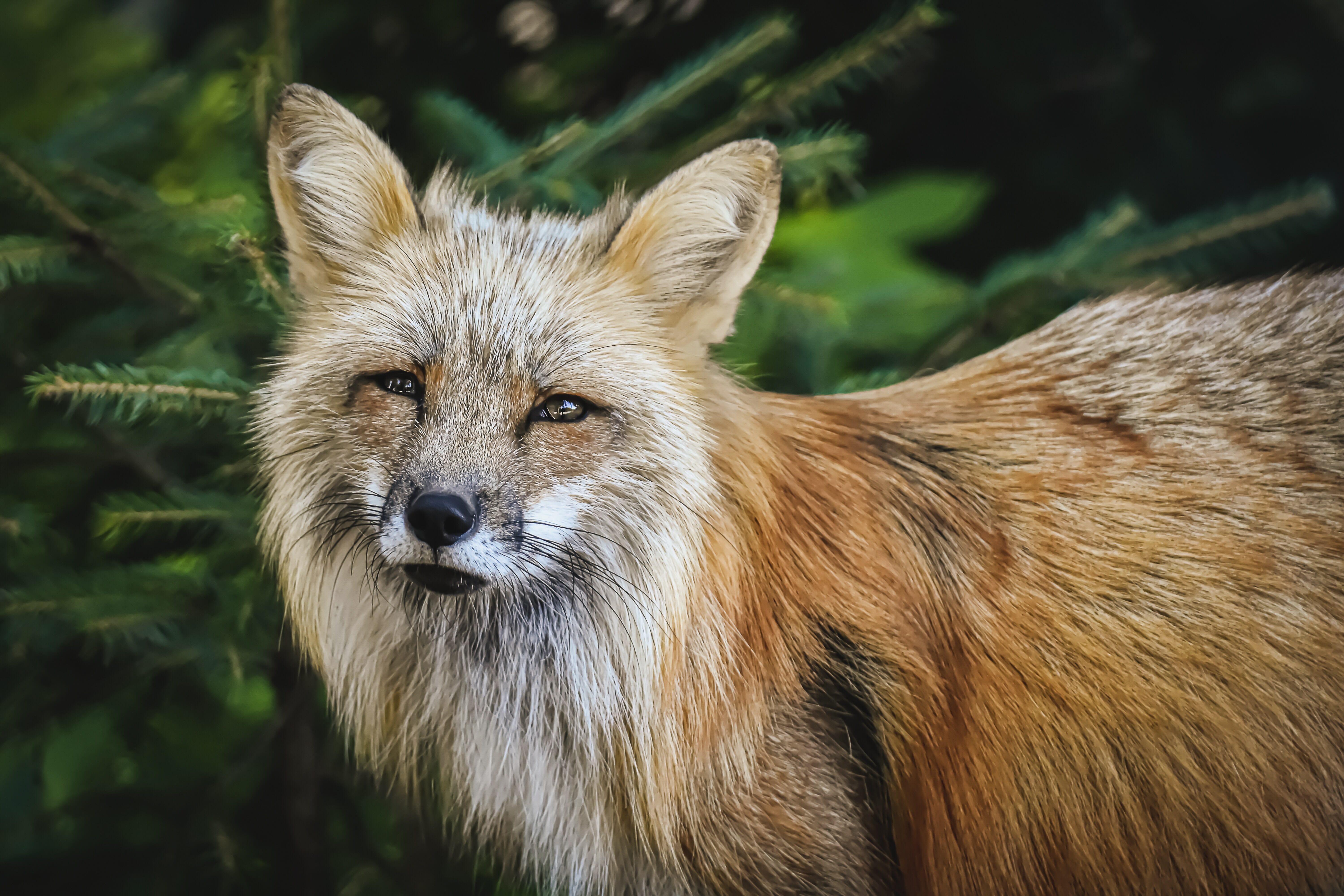 Best Cameras for Wildlife Photography:
When you buy through links on our site, we may earn a commission at no cost to you. We evaluate products independently. Commissions do not affect our evaluations.
Wildlife Photography: What Camera Features Matter?
You may be wondering why we are being pretty specific on what cameras go hand-in-hand with the wildlife photography niche. Well, that's because wildlife photography is just as niche with its needs as it is as an artistic genre!
You see, in order to capture those critters out in the field, a few specific features are necessary. Ideally, the best wildlife cameras are those that have a quick autofocus response, reasonable continuous shooting speed, and come with some form of weather sealing.

Many of the animals you will encounter rely on speed and camouflage to either protect themselves from predators or to hunt their prey. As such, having a camera that is able to quickly lock focus on a subject becomes a pretty big deciding factor in your success. Being able to then follow the animal's fast-paced movement is another significant characteristic of an effective wildlife camera.
Continuous shooting speed refers to the camera's FPS (frames-per-second). This is how fast the camera can capture images as you keep your hand pressed down on the shutter. The faster the FPS, the more action you can capture in quick-moving creatures! Having a high shooting speed means you'll get beautiful images of moving wildlife.
Though not an absolute must, weather sealing helps protect the camera in case you are caught in bad weather. When you are out in the wilds of the world, you never know what kind of circumstances your camera will find itself in – so being tough is a biggie. Plus, bad weather can and does often offer some of the best moments to capture wildlife in.
Mirrorless Cameras
1. Sony A9 II
Best Mirrorless Pick
A Mirrorless Masterpiece
If a mirrorless is meant to tag along on your wildlife photography journey, this is the one to do it!
Pros
Incredibly accurate autofocus, including Animal Eye Tracking focus
Shoots at 20 frames-per-second
Small and lightweight camera
Silent shutter mode available
Articulating screen
Cons
Pricey
Not as weather sealed as DSLR cameras are
It's mostly impossible to discuss mirrorless cameras without a Sony or two sneaking in! Sony's Alpha series of cameras really are leaders of the pack when it comes to mirrorless cameras, and for the right reason.
The Sony A9 II is no exception to this. This high-end full-frame mirrorless camera sports a 24.2MP CMOS sensor along with an impressive autofocus system. The autofocus system not only accurately picks out the subject in difficult locations, but also comes equipped with Animal Eye Tracking focus, making life tremendously easier. With this camera, you'll get high-quality shots no matter what.
Now, when it comes to getting the upper hand in wildlife photography this camera gives you a great bonus: a 20fps frame rate. This, along with the silent shutter means that you're much more likely to get your perfect shot in the burst of photos you capture. Shutter noise can very easily scare away more timid animals, such as deer, so being able to turn the sound off is a big feather in your cap.
The articulating screen makes for an even better advantage in wildlife photography, allowing you to reach brand new vantage points without having to physically change your body position. You can also touch the screen to focus if there does come a situation in which focusing is a bit difficult.
All in all, this camera is one of the best cameras for wildlife photography, as well as an all-around camera. However, the price is a serious limiting factor and it is worth considering if you really need this sort of camera.
2. Sony A1
Also Great
The Ultimate Mirrorless Wildlife Camera
This is truly the crème de la crème of mirrorless systems for wildlife photography.
Pros
All of the perks of the A9 II, such as animal tracking focus and an articulating screen
Shoots at 30 frames per second
Incredible 50 megapixel camera sensor
Cons
Extremely expensive, out of most people's budgets
The Sony A1 builds upon all of the benefits of the Sony A9 II above but reaps the rewards of a whopping 50 megapixel sensor! This sensor can capture all of the detail you could possibly want, from each individual scale on a reptile to the strands of fur on a wild bear. The addition of such a powerful sensor also aids in reducing noise in low light conditions in which your ISO will be cranked up higher than is comfortable.
The shooting speed is also greatly improved, with the A1 having a 30 FPS count versus the A9 II's 20 FPS. Granted you won't need this difference for most creatures, but if a cheetah is running full speed after an impala, this is the camera you'll want to have on hand.
The Sony A1 also has the bonus of giving you color control in-camera, helping make sure that the colors of the wildlife you are capturing look accurate to the scene.
3. Canon EOS R3
A 30 FPS Wonder Camera
Looking for speed without the hefty price tag of the Sony A1? You found it with this Canon mirrorless offering!
Pros
30 FPS shooting speed
Great autofocus
Dual card slots with simultaneous shooting mode
Cons
On the pricey side
Only 24 megapixels
Jumping on to the mirrorless bus is the Canon EOS R3, one of Canon's newest releases! This 24 megapixel camera is hardy enough for the outdoor world. Unfortunately, a number of mirrorless systems miss the mark as far as durability goes compared to DSLRs.
With over a thousand autofocus points, nailing tack sharp focus is a breeze! Pair this with Canon's patented autofocus technology and you have a recipe for pure success. With a speed of 30 FPS, the sheer power of this camera matches that of the Sony A1 but at a relatively lower price point.
The dual card slots allow for very powerful memory cards to be inserted, helping you write images faster and store more data. Switch the mode over to "simultaneous" shooting to create backup files – should something happen to one card, your other card has your precious images! This is especially important for wildlife captures as you can't exactly tell a lion to reenact its last behavior for your camera.
4. Nikon Z6 II
Nikon's Answer to the Mirrorless Genre
This is Nikon's competitor in the mirrorless world, pulling avid wildlife photographers over to their side.
Pros
Very fast image buffer speeds
Well-priced for the features
Great autofocus
Internal stabilization system
Cons
Only 25 megapixels
Of the big 3, you certainly cannot forget Nikon. The Nikon Z6 II is a moderately priced offering (in comparison to alternatives) with a slew of powerful tools at your disposal.
25 megapixels link up with a gorgeous full frame sensor to create this masterpiece of a camera. At 14 FPS, it's certainly not the fastest of cameras on our list, but it is accurate! The fast buffer speed is what really sells this camera for wildlife photography. Once you finish your 14 frame burst… you can quickly begin another 14 FPS burst! The in-camera stabilization system also helps keep your images steady, even at slower shutter speeds.
With an ISO level of 100 to 51200 (expandable from 50 to 204800), you'll be able to shoot at all hours of the day and evening. The autofocus is very well done, effective even in lower contrast situations (such as the evening or early morning hours).
5. Fujifilm X-Pro III
The Most Durable Mirrorless
This mirrorless camera may look small, but it is certainly hardy with a titanium build!
Pros
A splendid phase-detection autofocus system
A total overhaul of the viewfinder in comparison to earlier versions
Incredibly durable body build
30 FPS frame rate
Cons
The design is not for everyone, very different from other types of cameras
Fujifilm's X-Pro III is the new and updated model of the X-Pro series. Given the success of its predecessor, there was little in the way of improvements to be made on the X-Pro III. But where improvements were made include a boost in resolution and ISO range.
Additionally, an extensive phase-detection autofocus system has been added. This will help with fast and accurate autofocusing when shooting wildlife. The viewfinder has also undergone improvements, making for a more accurate and realistic display of the frame.
What really sells this camera is its durability – the titanium build can withstand quite the beating.
A major advantage to this camera is its frame rate, you can achieve a max of 30 FPS which is excellent for capturing bursts of moving wildlife. If we're being honest, we think this is a great camera and definitely one of the best cameras for wildlife photography.
DSLR Cameras
6. Canon EOS 1D X Mark III
Best DSLR Pick
A DSLR with Mirrorless-level performance
Sporting the durability and grip of a DSLR with the autofocus features of a mirrorless system, this Canon model ranks supreme.
Pros
Incredibly fast, especially for a DSLR, with 20 FPS
Can take a beating and be totally fine. Great weather sealing for all types of weather.
Can be used in both horizontal and vertical arrangement.
Autofocus is akin to mirrorless systems, such as subject detection and eye tracking
Cons
Expensive
Heaviest camera on the list
The CFExpress cards required to run the camera are expensive
If DSLR cameras are still on your radar, then you definitely cannot afford to miss the Canon EOS 1D X Mark III. A DSLR that sports some significant mirrorless system characteristics, this camera feels like it was specially built for capturing wildlife.
The 1D X line has long been a favorite of sport and animal photographers alike, thanks to its reputation for durability, speed, accuracy, and low light performance. The Canon 1D X Mark III expands on all three of these points with an extremely durable build, 20 frames per second, brand new autofocus tracking modes akin to mirrorless systems (such as subject detection and eye focus), and a phenomenal lack of noise in higher ISO settings.
All of the buttons are backlit with a nifty info screen that lights up upon pressing the light button, making it easy to take a quick glance at your settings. The camera can be used horizontally and vertically, with all buttons duplicated for either orientation. The battery is very long-lasting, allotting you many hours of exploration before needing to swap them out!
7. Canon EOS 5D Mark IV
Also Great
Always on the Lists
There is a reason why this 2016 camera still appears on lists, and that's because it still holds a crowning title to thisv very day.
Pros
Amazing 30 megapixel full frame sensor
Great size for a DSLR camera
Unlimited JPG shooting buffer
Very durable and well weather sealed
Both CF and SD card slots
Cons
Can feel primitive in comparison to new cameras
Does not have fancy autofocus features (but the autofocus is very accurate)
There is a reason that the Canon EOS 5D Mark IV still pops up in lists, despite being a camera from 2016! Honestly one of Canon's greatest accomplishments, this versatile camera excels at almost anything you throw at it – including wildlife photography.
The Canon 5D Mark IV is a side-by-side rival to the Nikon D850. The 5D Mark IV is an extremely versatile camera, just like the D850. It is built around a 30.4 megapixel full-frame CMOS sensor. It has a native ISO range of 100–32000. At the heart of the 5D Mark IV is its high-density reticular auto-focusing technology which gives you significantly better autofocusing accuracy in low light situations.
Being adept at low light is a pretty big must-have for many wildlife photographers, as some of the world's most incredible creatures are elusive during the daytime but very active during the nighttime. Once dusk starts to fall on the horizon, it's time to go out there and capture iconic images. The Canon 5D Mark IV has much of the same durability as the Canon 1D X Mark III above, but in a much smaller size, making evening treks easier to handle.
8. Nikon D850
The Nikon Competitor
If you're more of a Nikon user, this model is a direct competitor of the Canon 5D Mark IV. Both rank on top for a reason.
Pros
Very versatile camera with accurate performance
Many of the same perks as the Canon 5D Mark IV but with a higher megapixel count (45)
Includes a tilting touch LCD screen
If you have the money for it, the Nikon D850 is one of our favorite cameras. It's versatile and performs well, consistently. This consistency becomes very important when out in the field, as a moment's malfunction is an image lost. With a 45.7MP sensor and an impressive AF system, this is one powerful beast.
Sure, this camera, like the other full-frame DSLRs we mentioned, doesn't have the high frame rate of some of these cameras but 7 FPS will serve you pretty well. The resolution is what really pulls this camera in because with 45.7 megapixels you can catch a ton of detail!
This camera is one of the higher-priced options on offer, so it is definitely worth considering whether you would like to pay out for something like this or settle on a lower-priced option.
9. Nikon D610
For the Color Lovers Out There
So much of wildlife is absolutely gorgeous in color, and this camera makes sure that the colors are just as brilliant as your eye can see.
Pros
Beautiful color rendering and control with Nikon's intelligent Scene Recognition System
A fantastically low noise level for higher ISOs
Very sharp focus
If great color means a lot to you, then the Nikon D610 is the camera of choice! Whether photographing beautiful parrots or your friendly neighborhood iguana, color rendering will pop with Nikon's intelligent Scene Recognition System. This helps ensure that your manual settings (shutter speed, aperture, and ISO) are perfectly in-line with the subject and the subject's location at hand.
This camera is also very notably sharp, with details being abundantly clear. Low light at higher ISO numbers is also a significant staple in the D610. 6 FPS isn't necessarily the fastest, but the great number of focus points balance that out quite nicely!
10. Canon EOS Rebel T8i
Budget Pick
The Budget Friendly Option
Widllife doesn't have to break the bank, this budget option has many of the perks you'd want!
Pros
Famtastic Price
Quick autofocus
Great articulating screen
Cons
Crop sensor, not full frame
Slow 7 FPS
Although many of the cameras on our list are definitely a bit painful for the wallet, wildlife photography doesn't have to make you broke! The Canon EOS Rebel T81 is a great budget option that will serve you well capturing beautiful photographs of animals.
Although this camera isn't traditionally seen as a wildlife camera, it does the job quite well! A 24 megapixel APS-C (crop) sensor opens the door to a variety of lens options, from full-frame to designated crop lenses. The low light performance is something of note, offering pretty great rendering in the dimmest of situations. Using Canon's patented phase-detection autofocus makes for accurate subject locking, essentially all you need!
Although the FPS is on the slower side (only 7 FPS), the articulating screen makes up for this a bit. Being able to adjust the screen to your desired vantage point is a big plus, and very rarely seen in DSLR cameras! For the new photographers out there, this camera has a Feature Assist mode that explains all of the settings to you.
Which of the Best Cameras for Wildlife Photography Is Right for You?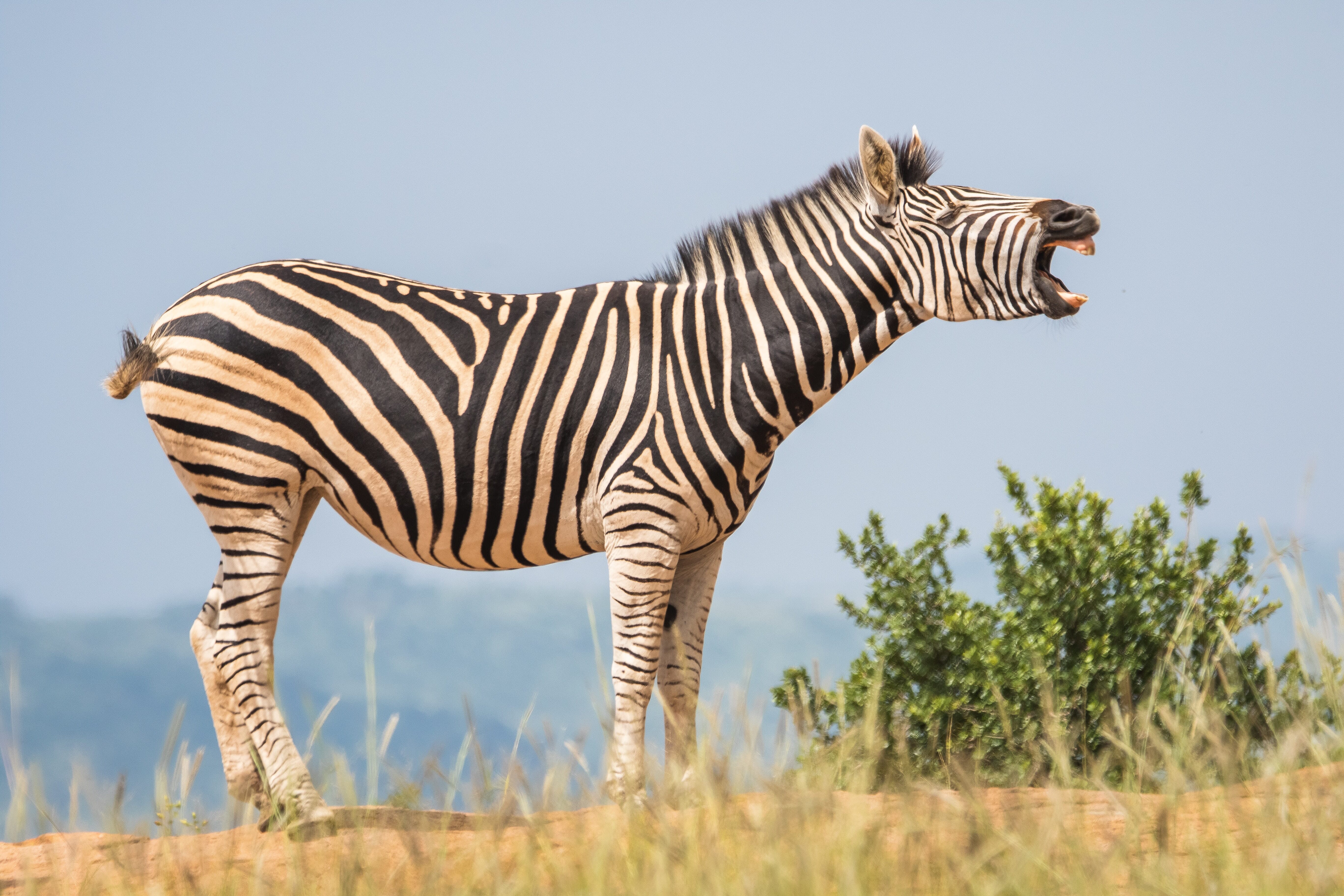 Cameras are a very personal and intimate choice – what works for one photographer may not be the right option. But on a purely general and factual standpoint, of all of the incredible cameras on our list, we do have a set of favorites.
For those looking to keep their kit small and light, the Sony A9 II is our favorite option, both for its features and capability. The Sony A1 is an outstanding option as well, but the price point may be a bit of a deterrent for all but the most serious photographer.
For DSLRs, the Canon EOS 1D X Mark III is a fantastic fusion between mirrorless and DSLR models, making it a great choice. The Canon EOS 5D Mark IV still holds its own after all of these years on the market, another great suggestion. If you're looking to dip your toes into wildlife photography on a budget, the Canon EOS Rebel T81 will quickly become your best friend!
---
Disclosure/Disclaimer: As an Amazon Associate, we earn from qualifying purchases. Certain content was provided "as is" from Amazon and is subject to change or removal at any time.