Did you know that it's possible to get your favorite photographs printed not just on paper but also straight onto linen canvas?
For centuries, the canvas was restricted to painters alone. But, as photographers migrated out of the darkroom, inkjet printers were forced to make some serious upgrades in order to accommodate the needs of professional shutterbugs.
In recent years, many print labs have begun to offer inkjet canvas prints for those hoping to make their digital files a bit more tactile.
Related Post: Best Canvas Prints in 2021
Not long ago, the process was relatively niche. However, outside of brick and mortar print labs, customers now have the opportunity to take advantage of a number of online shops. Outside of straightforward singular prints, many companies have begun to delve into offering collage print services and other less traditional style options for canvas.
Currently, there are a number of services that offer the best collage (canvas) prints. But it's important to remember that not every service is created equally.
Today, we'll be focusing on a few of the most popular options out there and dig into precisely what they have to offer.
1. Canvaspop (Our Pick: ✔ Best Collage Printer)
Since its inception in 2009, Canvaspop has printed somewhere in the ballpark of 450,000 canvases for international clients. Divided up, that's about 135 canvases per day.
Needless to say, the professionals working behind the scenes know a thing or two about what goes into a great canvas print. As a result, the service has received the praise of reputable sources such as the New York Times and About, Inc.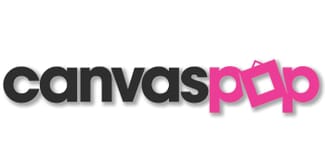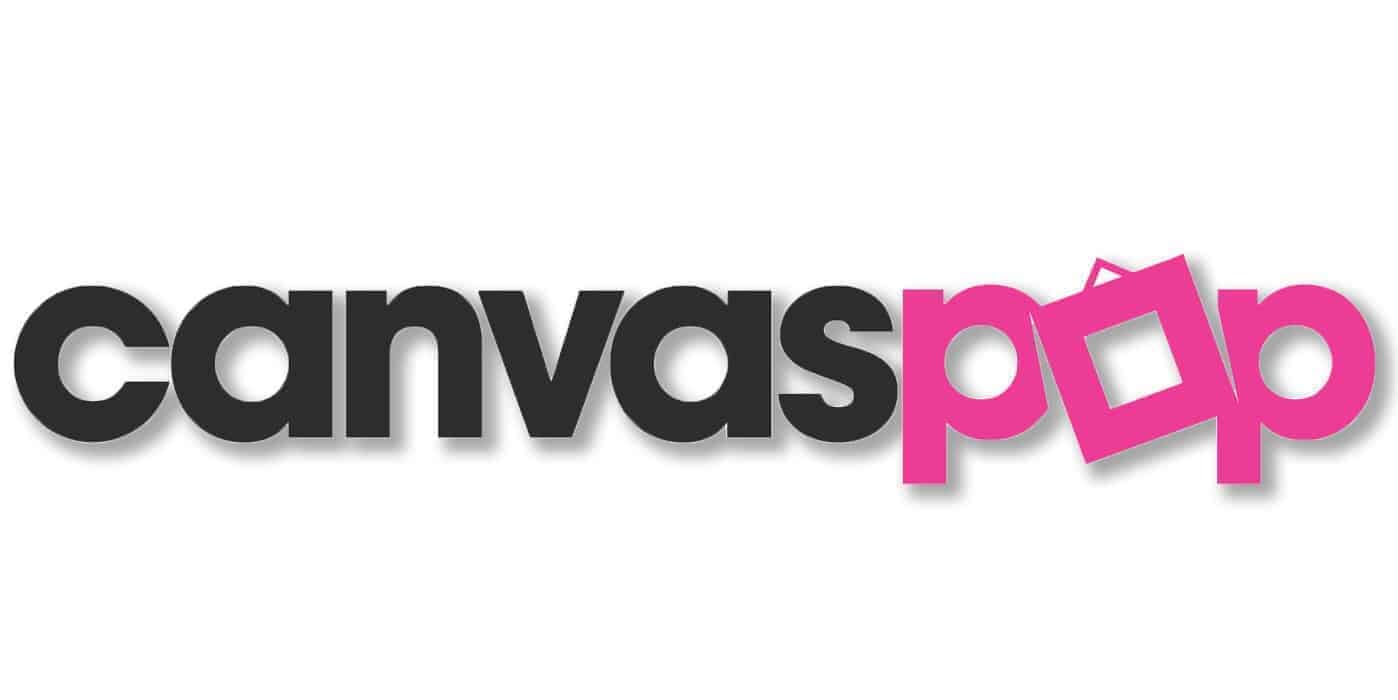 Site Usability:
The first thing customers will realize while researching Canvaspop is the site's flawless navigation. Users are guided through the process of building a collage and given ample freedom to determine the look of their canvas.
Aside from being able to choose between a number of layout options, customers may refine details such as spacing and coloring between images and the exact position of photographs. Users even have the option to consult with one of the site's graphic designers to ensure that the canvas looks great before they make it to the printer.
Related Post: Canvaspop Review
Image Quality:
Canvaspop users don't have to wait anxiously for their piece to ship to know how it will look. The company offers all of its customers a digital proof of their piece at absolutely no cost. Once a design is approved, the image is printed onto a poly-cotton matte canvas and protected with a scratch-resistant UV laminate.
Each canvas is designed to last over 100 years, according to company claims. While we certainly can't confirm this statement, many customers do back up that the canvas quality does indeed hold up over the years.
Mounting:
There are a few mounting options available at Canvaspop. Photos can be stretched and wrapped around wooden frames at varying depths and sizes. Customers may also choose to mount their image to square blocks or opt-out of a frame entirely.
Unfortunately, according to a few reviews, the mount job is one area in which Canvaspop sometimes falls short.
No doubt due to their high order volume and demand to get products out, some canvases show obvious quick cuts and sloppy staple jobs. For most customers, flaws in the mount job are passable and easy to overlook. However, oversight on some of the finer details may be enough reason for those selling canvases at high prices to seek out alternate options.
Pricing:
Collage and Photo Mosaics start as low as $79. While Canvaspop is one of the pricier options available, their fees are far from outrageous when compared to the competition and taking into consideration their quality guarantees.

Additional Notes:
Canvaspop also offers framed paper prints as well as novelty items like throw pillows and photo magnets.
A 100% Lifetime Guarantee promises a refund or correction in the event that there are any issues with a canvas order.
Committed to going green, the company utilizes recyclable materials and Energy Star rated printers
Order Your Collage Canvas Prints on Canvaspop
Get 45% OFF with Coupon Code "PHOTOWORKOUT"
2. CanvasChamp
CanvasChamp is one of the single most versatile options out there when it comes to canvas printing. Unlike most providers, CanvasChamp allows a great deal of customization and boldly states that "there is no request we cannot fulfill".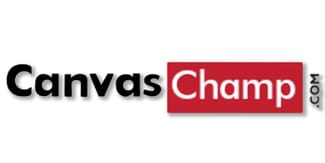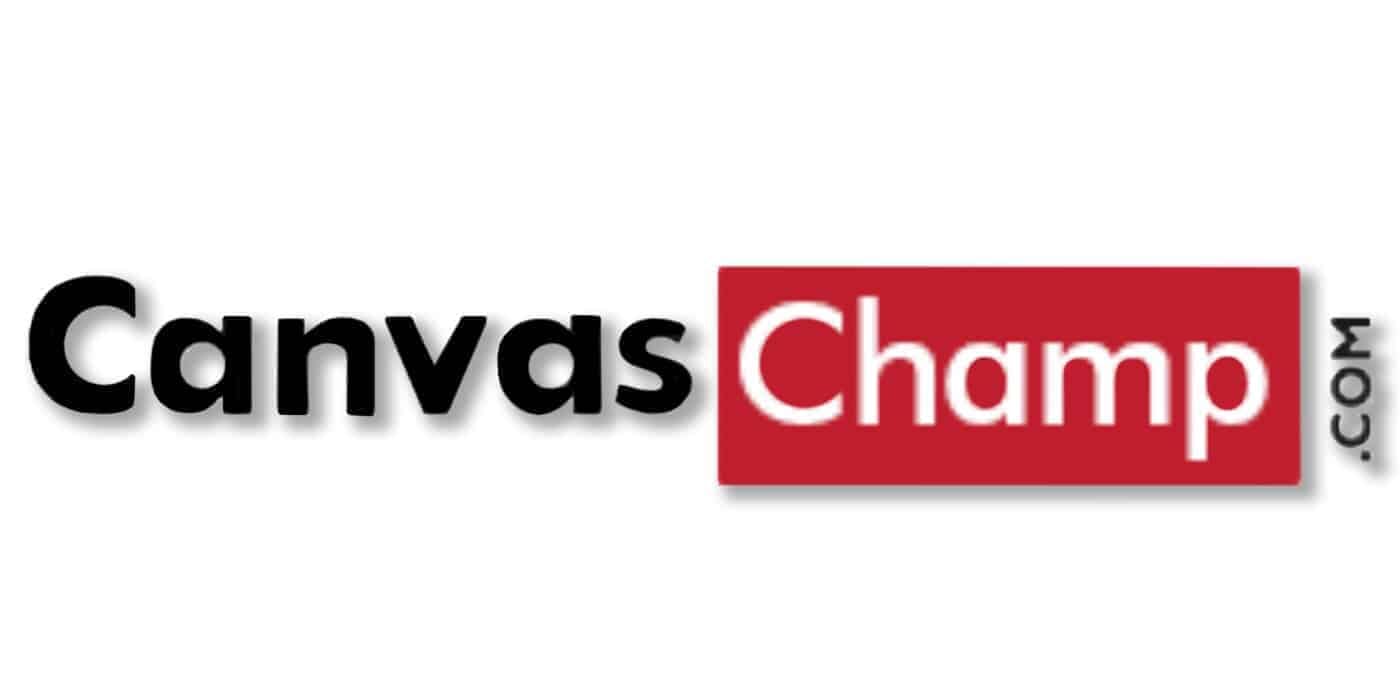 Related Post: Canvaspop vs CanvasChamp
Site Usability:
At best, CanvasChamp's web presence can be described as clunky. The home page lacks a navigation menu, making it relatively difficult to get from one page to another. Uploading pictures is no walk in the park, either. In fact, potential customers must send their enter their email and send images to CanvasChamp without being able to view any sort of preview of their piece. On the bright side, the site does offer 80 collage designs to choose between, ranging from simple grids to complex shapes. Collages may contain anywhere between 10 to 140 images.
Image Quality:
Where the web experience falls short, CanvasChamp makes up for in canvas quality. Printed on a highly durable archival poly-cotton blend, the company's print jobs have been praised by past customers. The printer's do an excellent job of avoiding pixelation and feathering, according to former customer reports. CanvasChamp also utilizes specialized inks made to retain vibrant colors.
Mounting:
CanvasChamp mounting has received mixed reviews. Canvases are consistently tightly wrapped and come out of the box with hardware preinstalled. On the surface level, prints arrive ready to hang immediately. However, there are claims that the materials used in the mounting process are made with lower quality materials than those used by many of Champ's main competitors.
Related Post: CanvasChamp Review
Pricing:
Don't be turned off by the high base prices offered by CanvasChamp. The site virtually always has a sale taking place, knocking down prices by as much as 90%. In other words, it's not uncommon for a $400 canvas to actually cost customers $40, making the site a fairly affordable option. Each individual design has its own prices to choose between.
Here is an example of current discounted canvas print prices at CanvasChamp: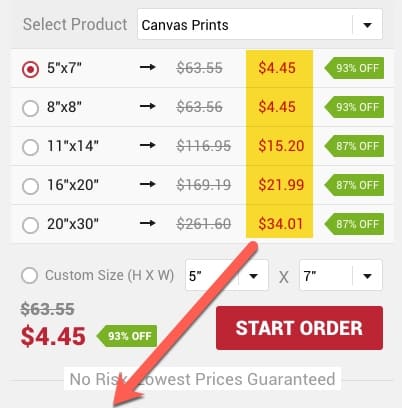 Additional Notes:
Aside from canvas, CanvasChamp will also produce specialty prints on materials like acrylic, wood, and metal.
For an additional $5 fee, customers can opt for their canvas to receive a laminated treatment.
Customers have reported that Champs packaging is subpar. As a result, it's not uncommon for customers to report kinks and other forms of damage that take place in transit.
Order Your Collage Canvas Prints on CanvasChamp
3. Snapfish
Snapfish doesn't specialize and devote itself to printing canvas the way other companies featured in today's review do. But, designed to be a one-stop print shop for amateur and professional photographers alike, they're more than capable of getting the job done.
Related Post: Snapfish Photo Prints Review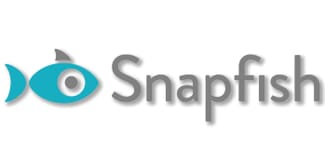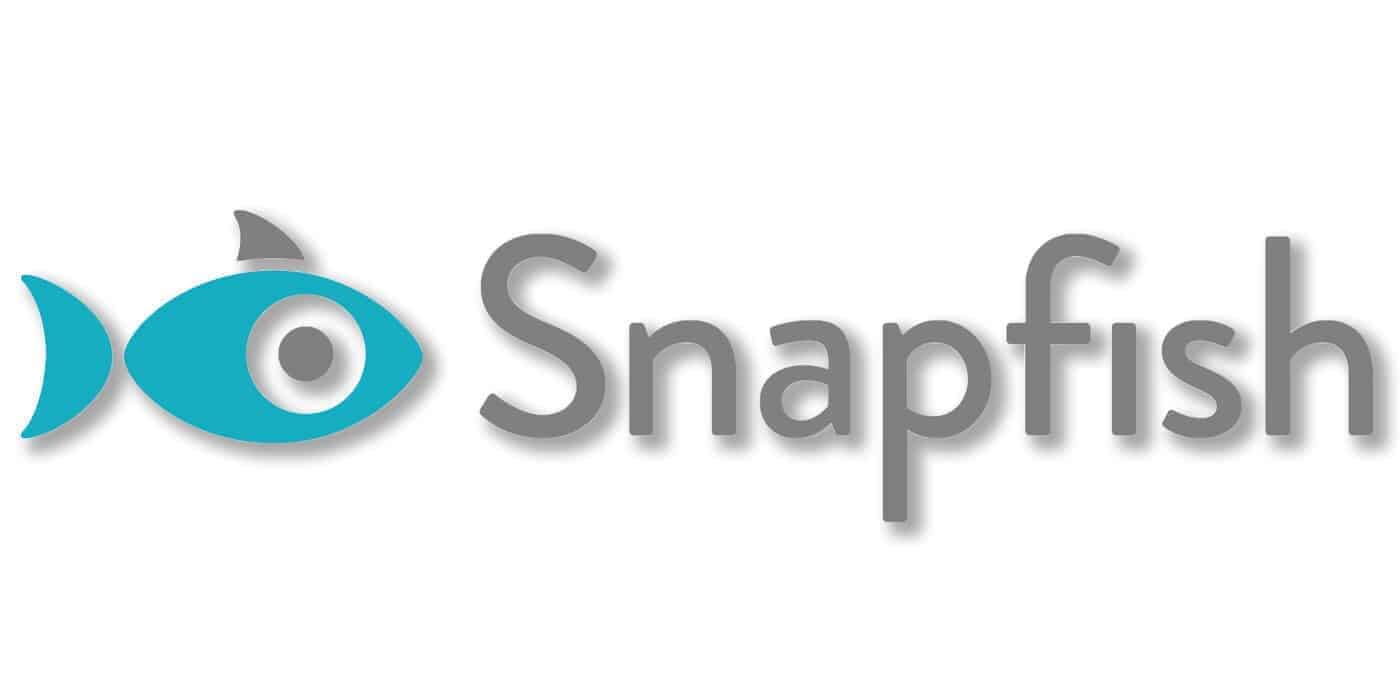 Site Usability:
Because of all the options, Snapfish has to offer, navigating the website can be a bit overwhelming. What's more, users are required to create a Snapfish account before they may begin building a custom collage of their own. However, the site does a great job of providing sample photographs and detailed information all of the products it has to offer. In addition, the site does offer FAQ and tips to help customers create their canvas.
Image Quality:
Snapfish prints its photographs on premium satin canvas, complete with a fade resistant matte finish. However, the company's attempt to become a jack-of-all-trades hinders the quality of their specialty prints. Notably, many customers complain that the colors in Snapfish's canvases appear to be muddy.
Mounting:
Snapfish products are made to accommodate photographers and image lovers of all skill levels and experience. Therefore, they make a point to provide easy to install hardware with every canvas shipped. Furthermore, canvases have a lightweight build, making them easy to move and maneuver. Customers may tack on frames with the purchase of a canvas – they come in oak, walnut, and gallery black.
Pricing:
One of Snapfish's biggest advantages is, without a doubt, its affordable prices. It lacks the size selections of some competitors have to offer, but the options that are available are incredibly budget friendly.

Related Post: Best Photo Book Printing Services (Top 11 Amazing Picks)
Additional Notes
Past customers have reported that delivery takes quite a while, so order prints as far ahead of time as possible.
Aside from canvas and paper prints, Snapfish has a wide selection of products for customers to browse, including gifts and bookbinding services.
Order Your Collage Canvas Prints on Snapfish
4. Printique
Printique is a reputable name in the professional photographic community for just about anything. Acclaim from PCMag and Consumer backs up the legitimacy Printique's print services, and the company itself boasts that it run by "photo people" who follow strict specifications and standards to "ensure Picture-Perfect final products".
Site Usability:
As should be expected with Printique's reputation on the line, the website and its collage-builder are intuitive to use and easy to navigate. The site offers a number of professionally designed templates to choose from, which can then be refined a great deal in the site's editing wizard. Creating borders, adjusting opacity, and more is easy as moving a few sliders. What's more, Printique makes it easy to source images from social media platforms, Google Drive, and Dropbox.
Image Quality:
Overall, Printique has received positive reviews on their print process alone. Gallery quality canvas is equipped with a UV coating that's both scratch and light resistant. Some customers have reported that the company's product has exceptionally rich colors, while others claim their work has arrived with strange casts and tinges in the color. Luckily, Printique offers free color adjustments should there be any unwanted hues marring an order.
Related Post: Printique Review
Mounting:
Though the service doesn't offer the same degree of mounting options available through other printers, many former customers have claimed that Printique does a careful job mounting their canvas prints. Each canvas has a heavy-duty structure to it, intended to prevent warping over long periods of time.
Pricing:
Printique canvas printing services are a bargain, with 8×8 prints starting at just over $20. Considering the fact that the company doesn't cut too many corners when it comes to the final presentation of their products, it's a tempting option for almost any photographer.

Additional Notes:
Collages also available for purchase on metal, mounted acrylic, and professional photo paper.
Reports suggest that canvases, in particular, may take a long time to ship out to customers. Expedited shipment is recommended if possible.
Despite offers such as free color adjustments, Printique has a reputation for having subpar customer service.
Order Your Collage Canvas Prints on Printique
5. Canvas World
Canvas World is a straightforward service that focuses solely on creating canvas prints. The service claims to use higher quality materials than the competitors, promising a product without hidden fees guaranteed to stand the test of time.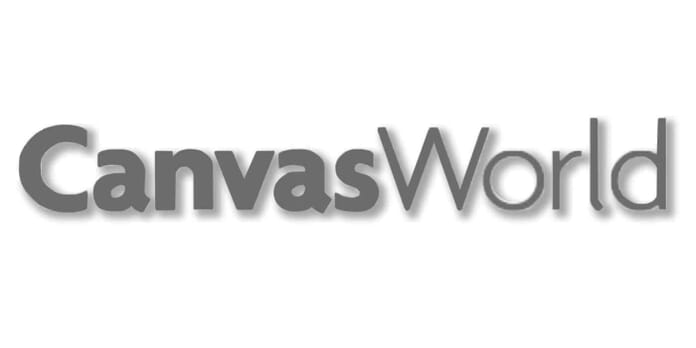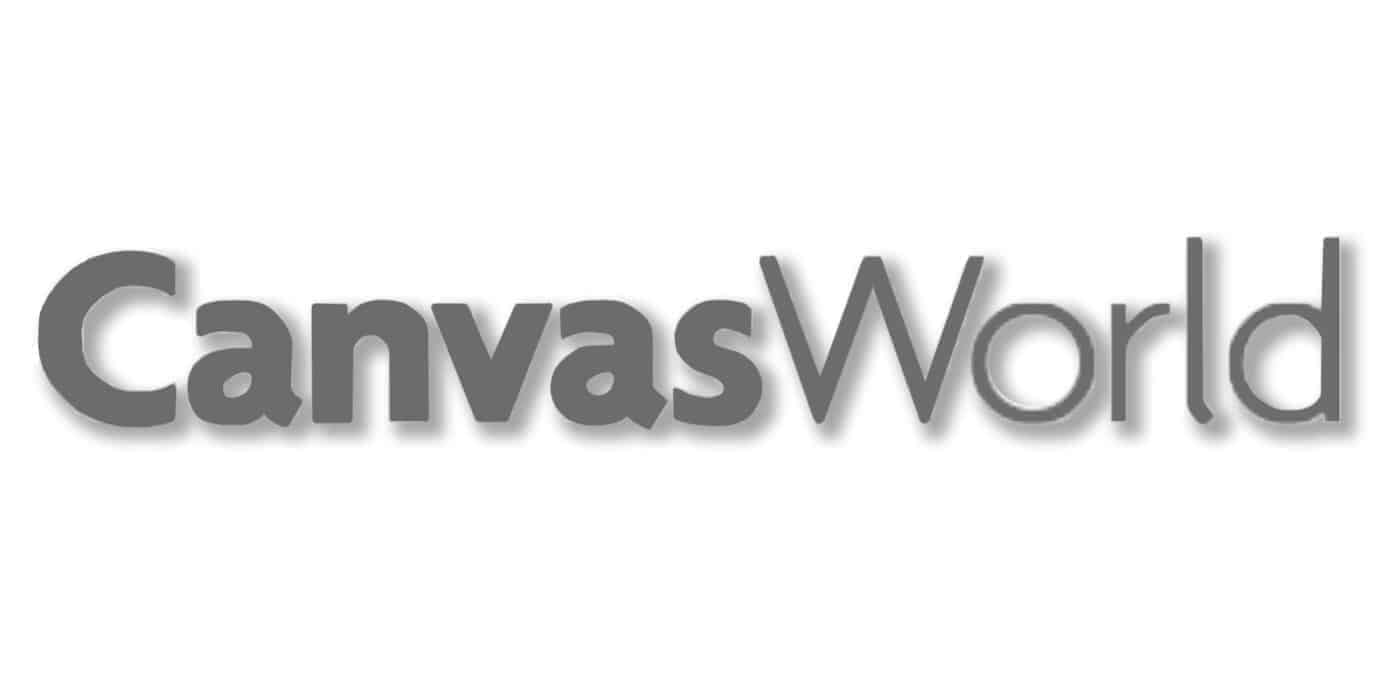 Site Usability:
Though CanvasWorld doesn't have the notoriety some of its competitors boast, its website comes off as clean, concise and professional. It's easy to find information on exactly what the service has to offer, and consistently advertises ongoing sales at the bottom of its homepage. Collages are professionally designed, with portrait, landscape, and square options readily available to choose between.
Image Quality:
CanvasWorld's museum-quality canvas look neat and tidy. The printers use ink formulated to be environmentally friendly. But what really makes CanvasWorlds images great is its advanced retouching services. Complementary adjustments include sharpening, tonal adjustments, and color corrections. However, customers can pay additional fees to remove wrinkles and blemishes or even remove distracting foreground and background images entirely.
Related Post: Canvas World Review
Mounting:
All of CanvasWorld's products are stretched across the sturdy kiln-dried wood. Several styles allow customers to adjust the canvas depth as well. Alternatively, customers can pay extra fees for gallery-ready floating frames.
Pricing:
Each collage design has its own individual price, meaning that starting prices for a single piece can range anywhere between $52 to $209. We took a look at one of the sites most popular orders, which has a base price of $60.

Additional Notes:
Rush printing is available, and customers report that the company has an unusually fast turnaround.
All canvases come with a 90-day money-back guarantee. In addition, every piece sports a lifetime guarantee against warping.
Reviews for CanvasWorld are few and far between, making it harder to gauge just how customers feel about the final products.
6. Shutterfly
Many people know Shutterfly for their photo book line and order on demand paper prints. However, the company has also recently tried its hand at creating canvas photographs in an effort to compete with its main competitor, Snapfish.
Related Post: Shutterfly Canvas Review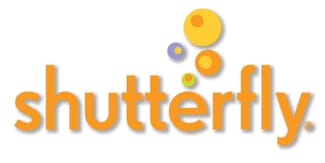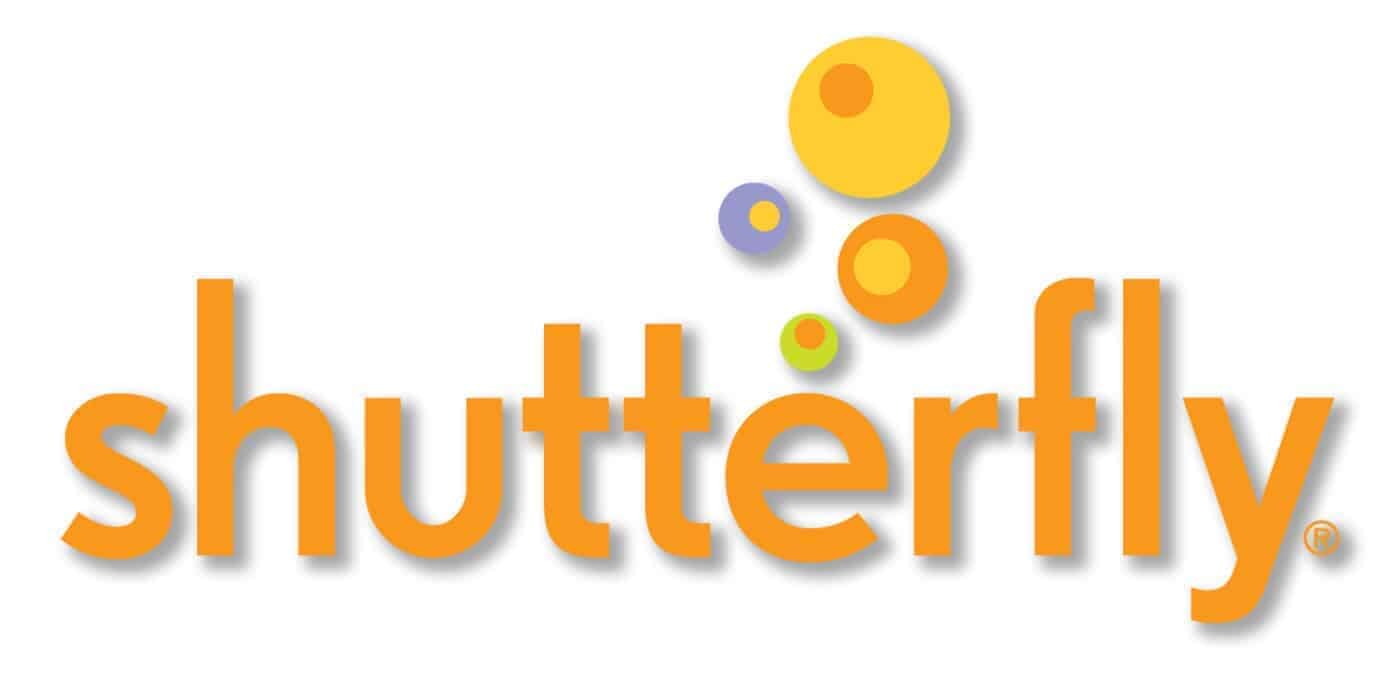 Site Usability:
Due to a large number of products available, the website may come off as a bit cluttered with some browsers. Indeed, it can be a challenge just to find the site's less frequented canvas options. However, once a product is selected, the personalization process is easy to understand. With every adjustment made to your product, a live preview is provided.
Image Quality:
For all orders, Shutterfly utilizes poly-cotton canvas finished with a semi-gloss. Linen is OBA-free and bright white for optimal archiving. In general, the company's canvas products have received relatively high customer satisfaction ratings. Nevertheless, there are still a few kinks Shutterfly has to iron out. Their products tend to print dark, which can be problematic for certain images.
Related Post: Ways to Print Instagram Photos (9 Amazing & Inspiring Ideas)
Mounting:
Unfortunately, Shutterfly's mounting jobs don't quite hold up to competitors specializing in canvas. According to some former customers, the canvas is frequently not stretched tight enough and may even arrive wrinkled. Others have complained of quick staple jobs and subpar construction. However, the company does offer black, white, and brown frames that help accentuate the look of prints
Pricing:
Like CanvasChamp and CanvasWorld, the money paid for a print is dependent on the selected style. Overall, prices fall somewhere in the middle of what other competitors have to offer. Here, a table shows the price difference across one of the site's most popular products.

Additional Notes:
Shutterfly has hands-on customer service. Multiple accounts claim representatives respond quickly and appropriately to any and all mishaps.
Despite some of Shutterfly's shortcomings, it boasts a fairly high customer satisfaction rating.