Few things in this world are more comfortable than a warm, fluffy, soft blanket on a cold day! Blankets make excellent gifts for loved ones, and they're also great home accessories.
So, why not kick things up a notch and make your blanket personal and memorable? Using one of these 10 great labs, you can order one of the best photo blankets available in 2023!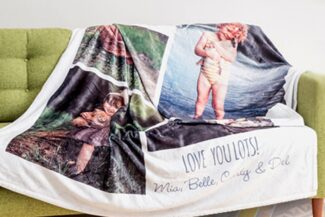 When you buy through links on our site, we may earn a commission at no cost to you. We evaluate products independently. Commissions do not affect our evaluations.
1. Mpix
Our Pick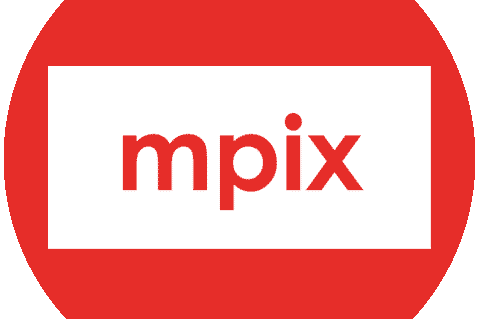 The best photo blankets around
Mpix is the consumer version of a famous professional print lab, and the quality of the photographs on the custom blankets is incredible.
Pros
Absolutely superb image quality
Machine washable and soft
Quick turnaround time
Great price for the quality
Cons
Limited size and material options
Mpix, the consumer subdivision of Miller's (one of the largest print labs in the country), offers a wide array of photo gift products for both the professional photographer and the everyday family. Custom photo blankets happen to be one of Mpix's many options, and they're a popular choice during the colder seasons!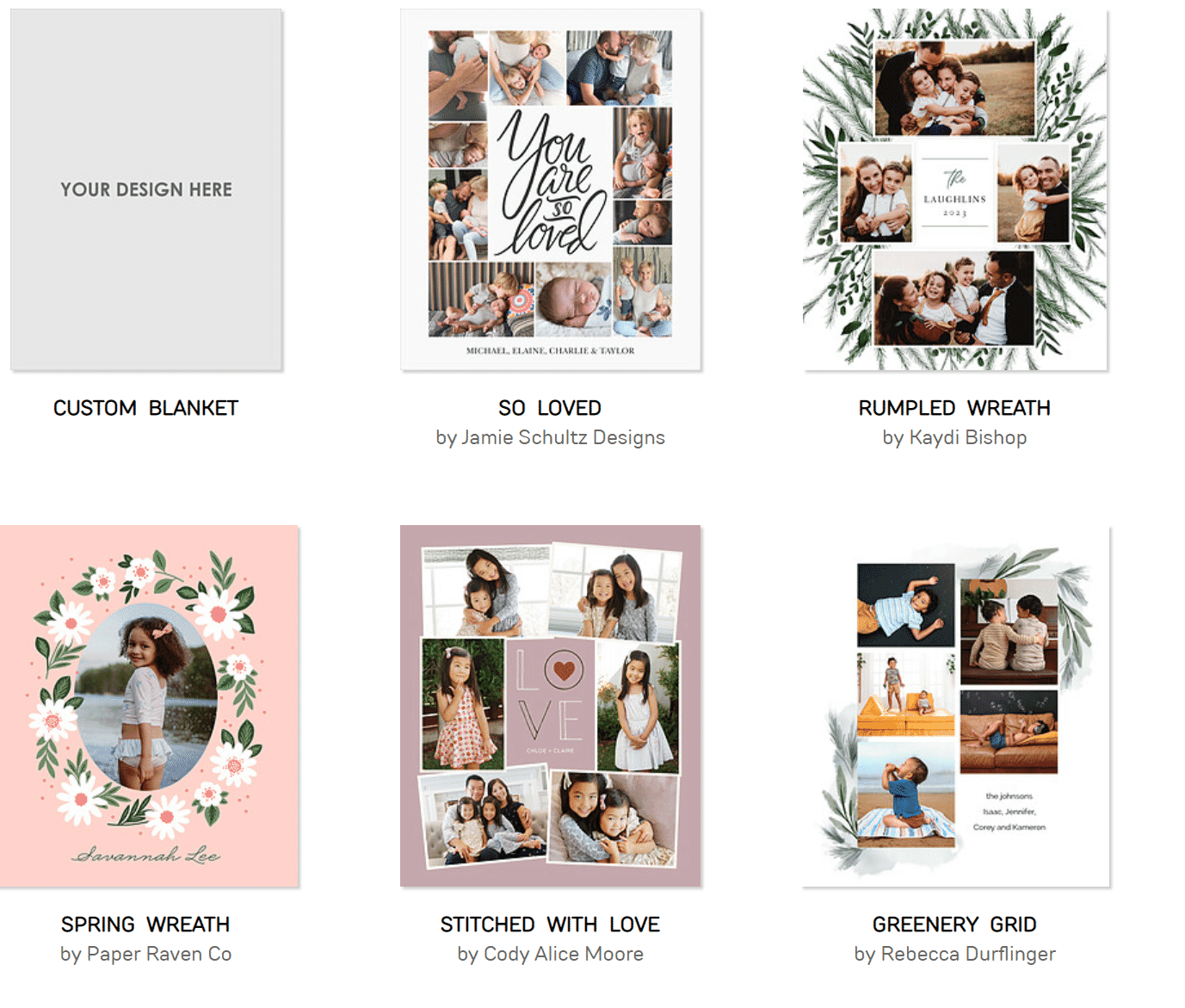 Three blanket sizes are available, ranging from 30" x 40" to 60" x 80", which makes Mpix a great choice for baby blankets, twin-sized throws, and everything in between. Each blanket is machine washable and made of soft, fluffy fleece, so you can enjoy both comfort and ease of use.
You can choose from lots of pre-made templates (and use a simple drag-and-drop interface), or you can design your own blanket from scratch. Mpix's printers have been doing wonders with photography for years, and the blankets are no exception.
2. Shutterfly
Also Great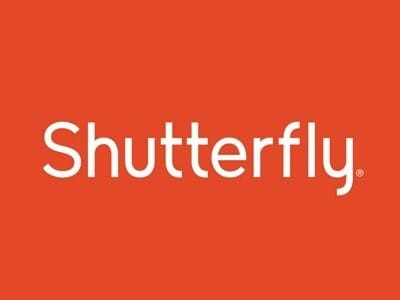 Great blankets with plenty of templates
Shutterfly may love to advertise, but the photo blankets speak for themselves.
Pros
Lots of blanket fabric options to choose from
Great templates available
You can add text to the design
Cons
Some offerings are a bit pricey
Like Mpix, Shutterfly also has a wide assortment of blankets that can feature your photographs! The company is frequently seen advertising on social media and Google, but those who click on the ads generally don't regret it. Although Shutterfly is more consumer-oriented than other types of labs, the impressive range of products makes the company a fine choice.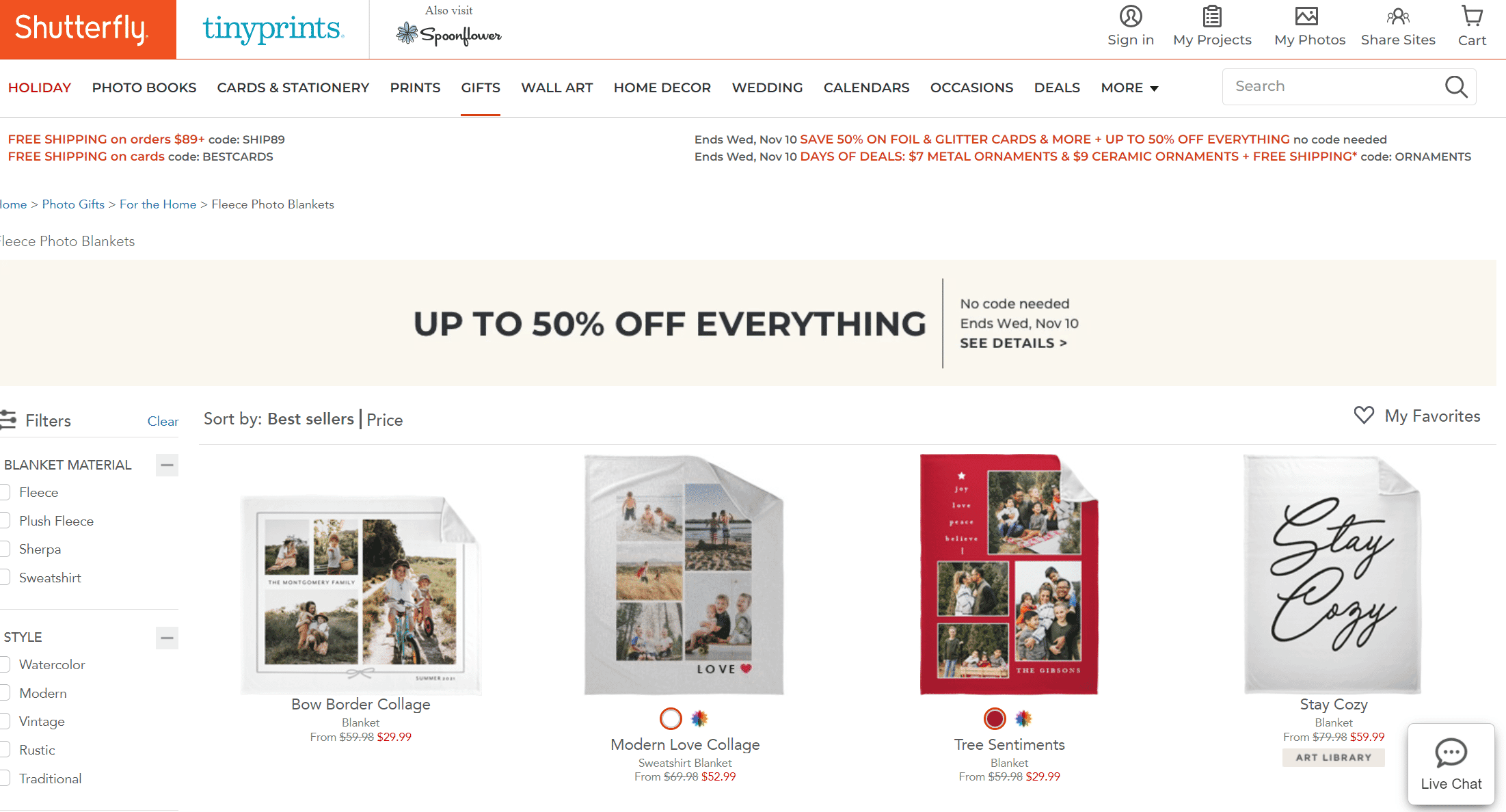 Shutterfly has several different types of blanket materials, including fleece, plush, sherpa, and sweatshirt. The fleece, plush, and sherpa options are great for the home, whether you plan to use them as a couch throw or a bed cover, while the sweatshirt option is excellent for outdoor sports games and enjoying nature.
Like Mpix, Shutterfly has lots of templates to pick from, including some collage and text options.
3. Costco
Budget Pick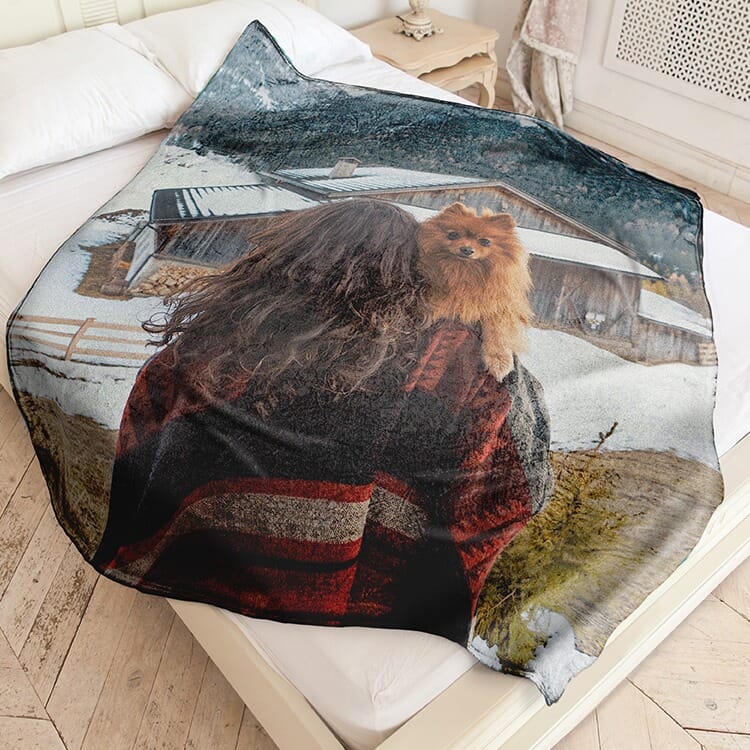 A decent consumer option
Costco is more than a wholesale club, and the photo lab even offers blankets (in very large sizes, too!).
Pros
Affordable prices
Blankets are surprisingly nice for a consumer lab
Fast turnaround
Easy-to-use interface and great customer service
Cons
Requires a membership
A consumer-grade lab
Although Costco is frequently seen as a wholesale club for groceries and TVs, the company does have a print lab for consumers to use. The sizes are surprisingly large – blankets go up to an impressive 60" x 80" – so they're perfect for wrapping up by the fire.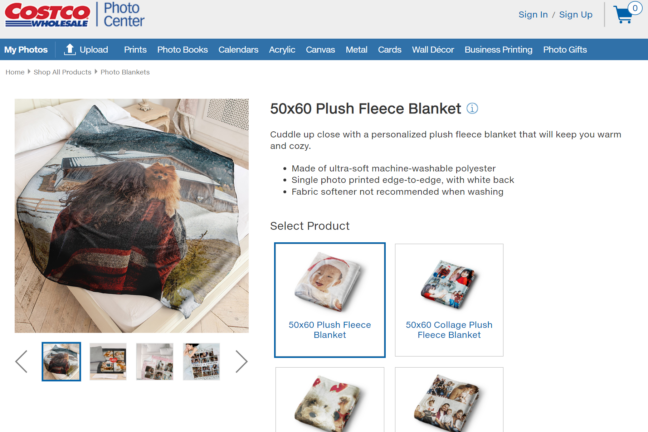 Although Costco is very much a consumer lab and you can't expect the same attention to detail as a professional printing company, the quality is still very nice and the average person may not notice any small issues. What makes Costco especially great, however, is the store's efficiency. Prints are produced at record speeds and are available soon after placing the order. That's why Costco is great for last-minute gifts!
4. CanvasDiscount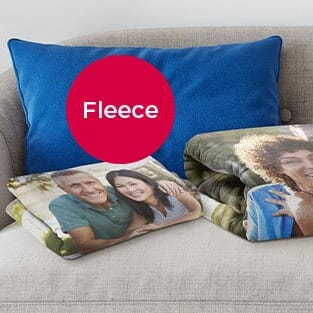 A decent, budget-friendly option
Want a nice blanket that won't break the bank? This lab may be a good choice.
Pros
Outstanding print quality, especially for the price
Large sizes available
Thousands of happy reviews
Cons
Very limited options
A print lab focused on bringing affordable options to your front door, CanvasDiscount has some lovely photo blankets that you can order right now! Making a blanket isn't a hassle; simply upload your image of choice, select the blanket size, indicate whether you want a smooth or plush fabric, and hit that "Buy" button!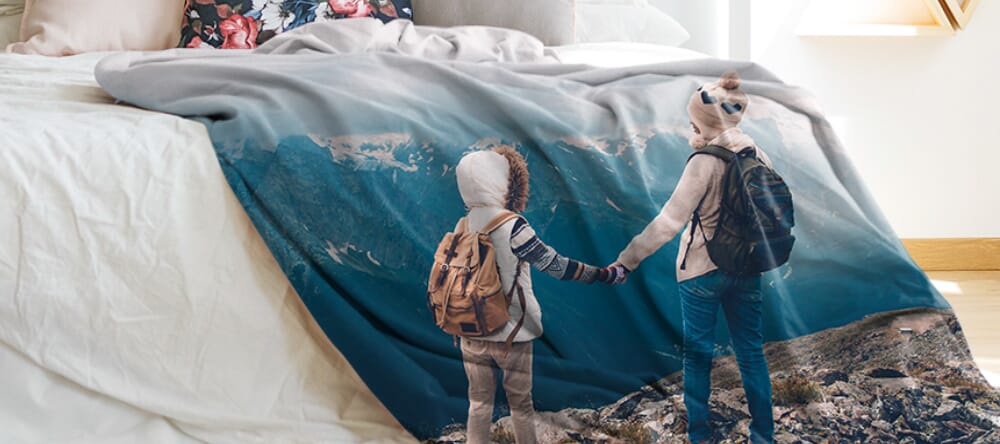 Though the options are fairly limited and the blankets use a single image, the quality of the print is truly outstanding. Your blanket will undoubtedly impress friends, family, and neighbors alike!
Bottom line: CanvasDiscount is an amazing company that produces amazing products (if the 13,000+ great reviews didn't already make that clear).
5. Vistaprint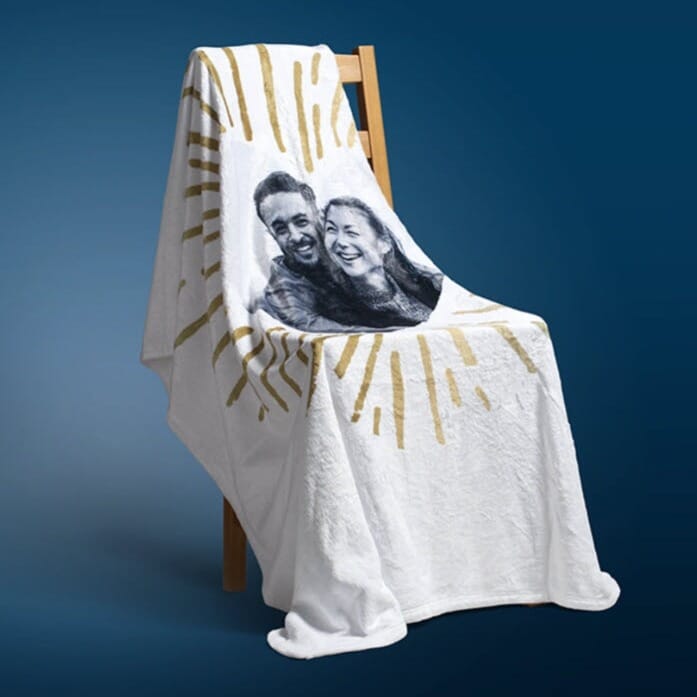 Perfect for marketing materials
You may know Vistaprint thanks to its popular business-marketing products, but the photo blankets are good, too.
Pros
Great prices for large sizes
Quick turnaround time
Cheap (often free) shipping
Cons
Extremely limited options
Vistaprint probably isn't the print shop you think of for custom blankets, but the company has started offering various fun gifts. Originally established as a business-marketing product lab, Vistaprint rose to fame due to its business cards, pamphlets, and other such marketing materials.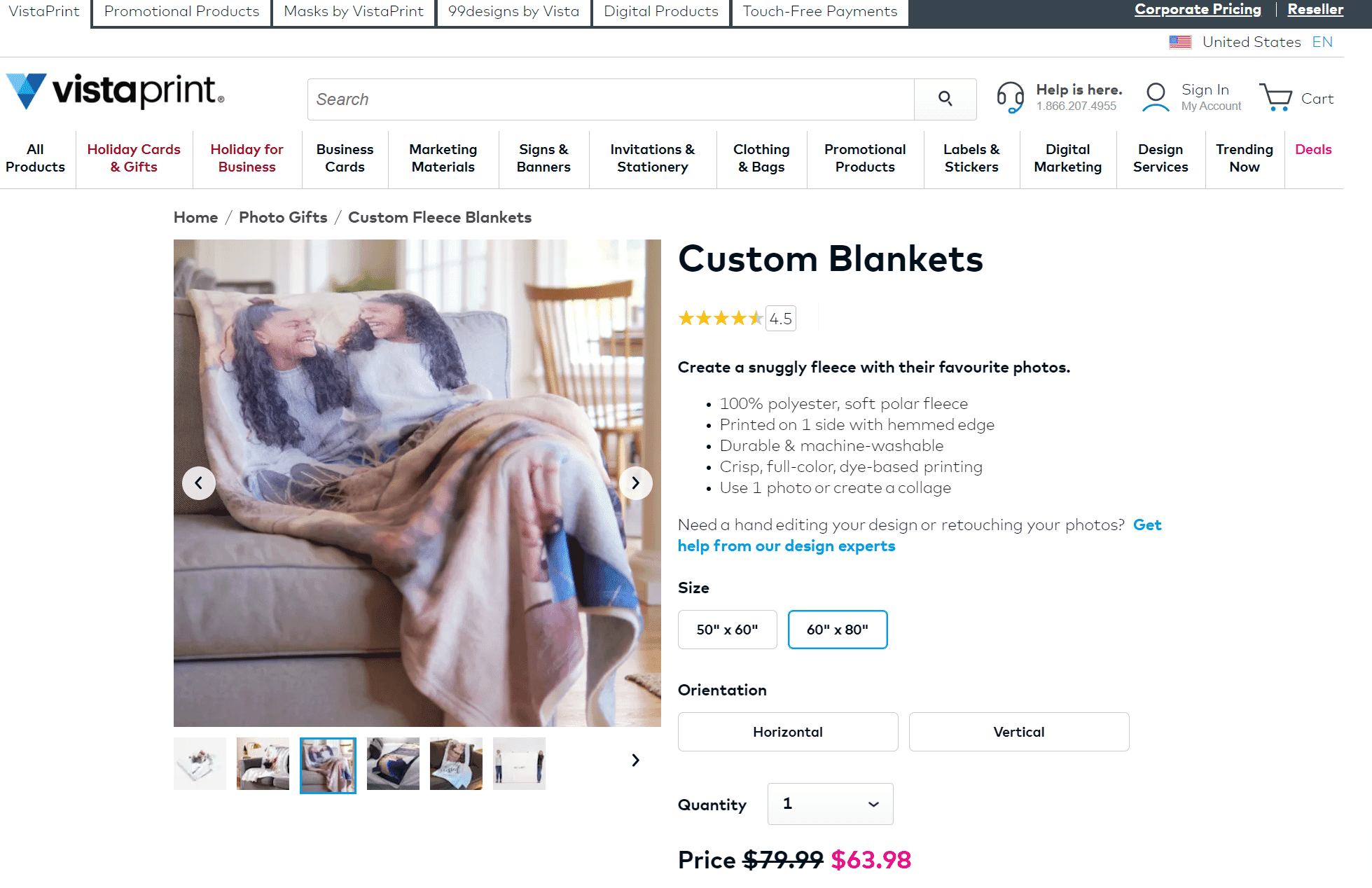 Now that Vistaprint is an established name with great printers, the company has expanded into the photo gift category, and custom photo blankets are just one such product. (We also reviewed a Vistaprint photo book and were quite impressed.)
Although the blanket options are very limited compared to competitors, prices are fantastic for such large sizes. And just think of all the things you could do with blankets and business cards as marketing materials.
6. Walmart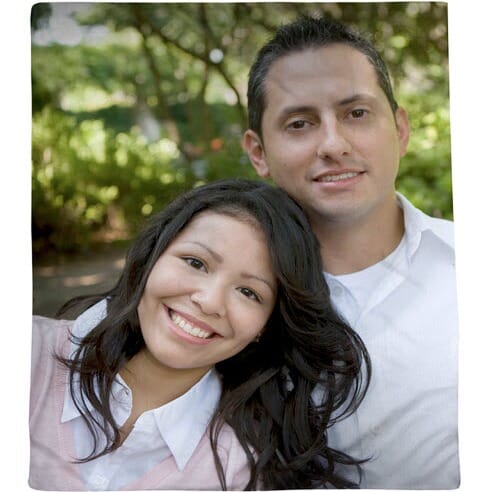 Great for food, things, and (inexpensive) photo blankets!
Although photographers tend to shy away from Walmart prints, the blankets are surprisingly good.
Pros
Very convenient
Good prices
Great for last-minute needs
Cons
Print quality isn't as good as professional labs
If you require convenience and affordability above all else, your friendly neighborhood Walmart can help! Walmart offers a variety of printing services, and while photographers tend to steer clear of the company's paper and canvas prints, the photo products are surprisingly good! It seems the Walmart lab uses a different printer for gift-type products (one with more color inks).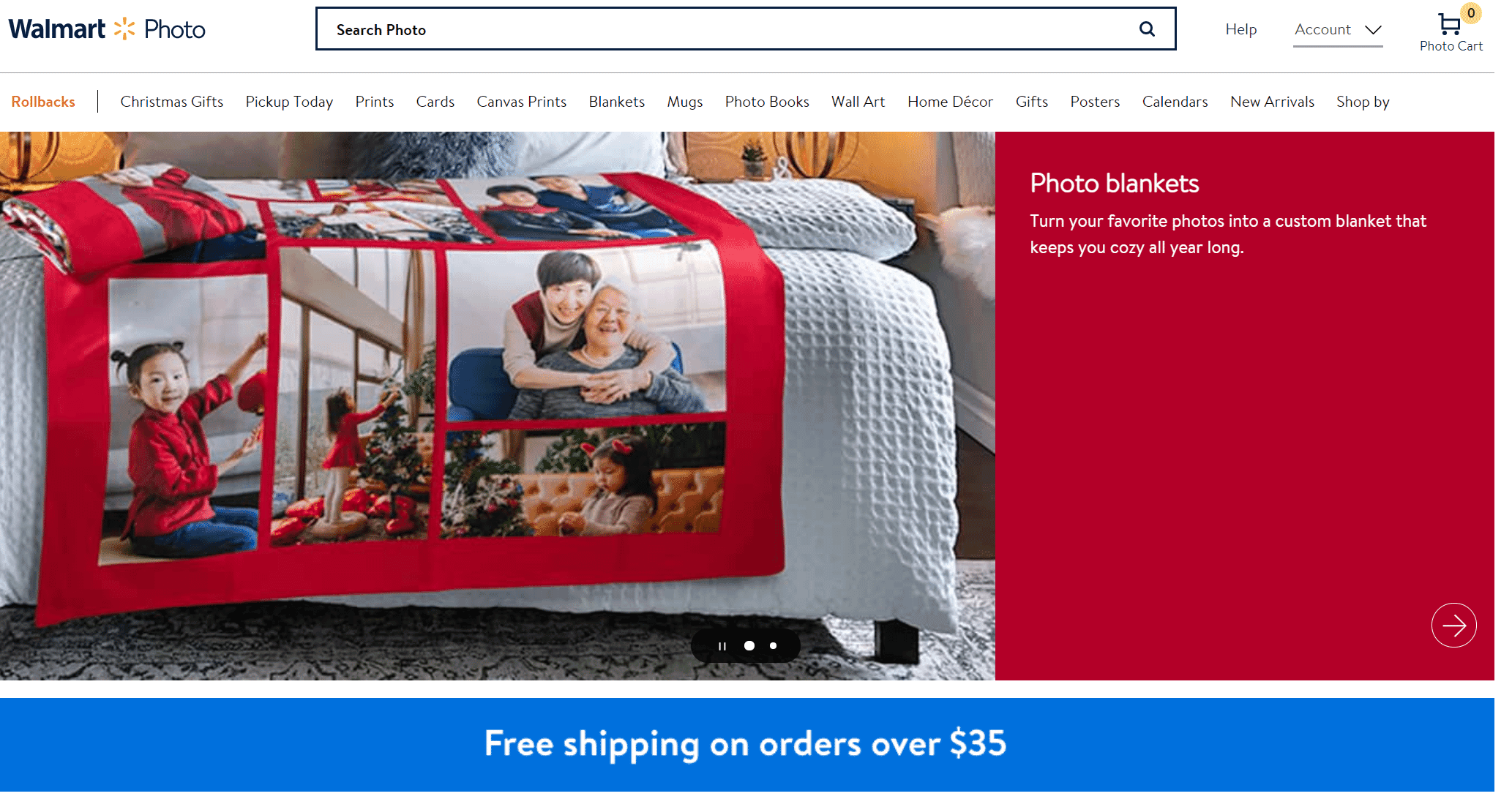 Thanks to an easy ordering process, Walmart is a good choice if you need to grab a few last-minute gifts. And the photo-blanket options are both wide-ranging and well-priced.
7. Personalization Mall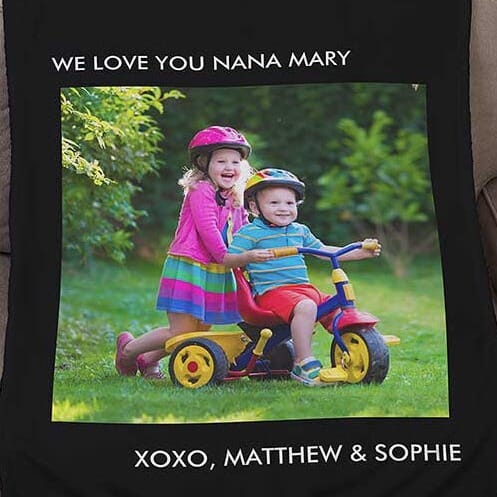 Great for home decor
As a company that specializes in personalizing your home, Personalization Mall lets you buy pillows and blankets all at once.
Pros
Lots of products
Really beautiful print quality
The cuddle wrap is a fun blanket-like product offering
Need a custom photo blanket and some matching pillows? Personalization Mall has you covered! This long-standing product lab has a great reputation when it comes to custom photo gifts, and the quality of its printing is amazing, too. Blanket images come out sharp, clear, and lovely.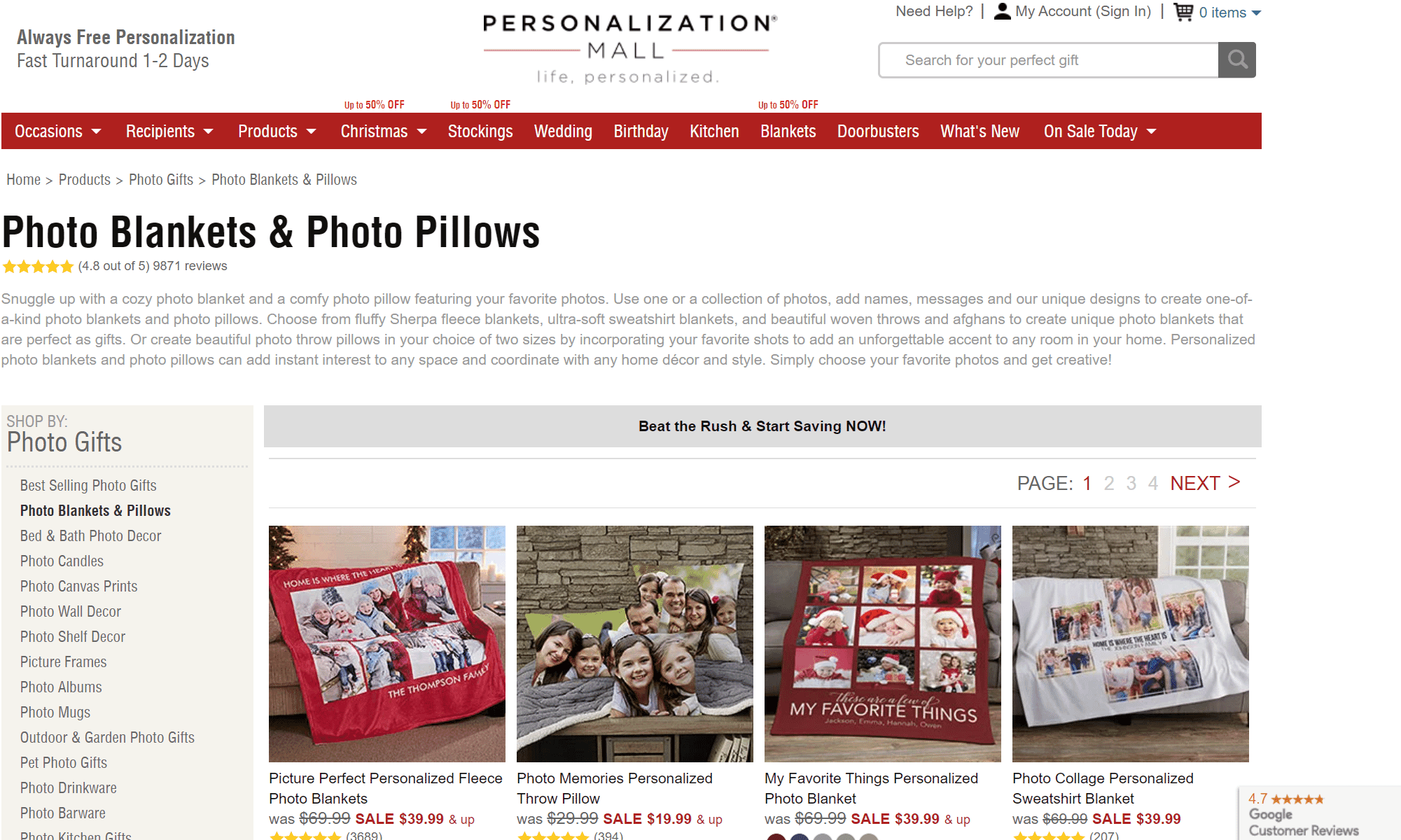 Thanks to a vast array of elegant designs – and a make-your-own option – Personalization Mall has a lot to choose from. In fact, you could redecorate your entire home with PM offerings! The company even offers cuddle wraps, which are blankets with pockets so you can completely wrap yourself up.
8. Zazzle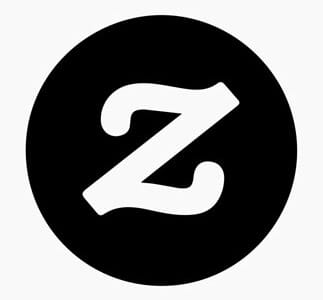 Lots of customizable options
The go-to store for fun gifts and decor, Zazzle lets you customize blankets with any art piece.
Pros
Use any art for your blanket
Lots of custom photo gifts
Solid quality
Cons
Prices can be a bit high
Each year Zazzle pops up as a great gift option, and for good reason. A lab that doesn't really focus on photographs printed in traditional formats, Zazzle specializes in products that'll make anyone happy, including wedding invitations, tableware, photo pillows, and blankets! Zazzle is a pro at it all.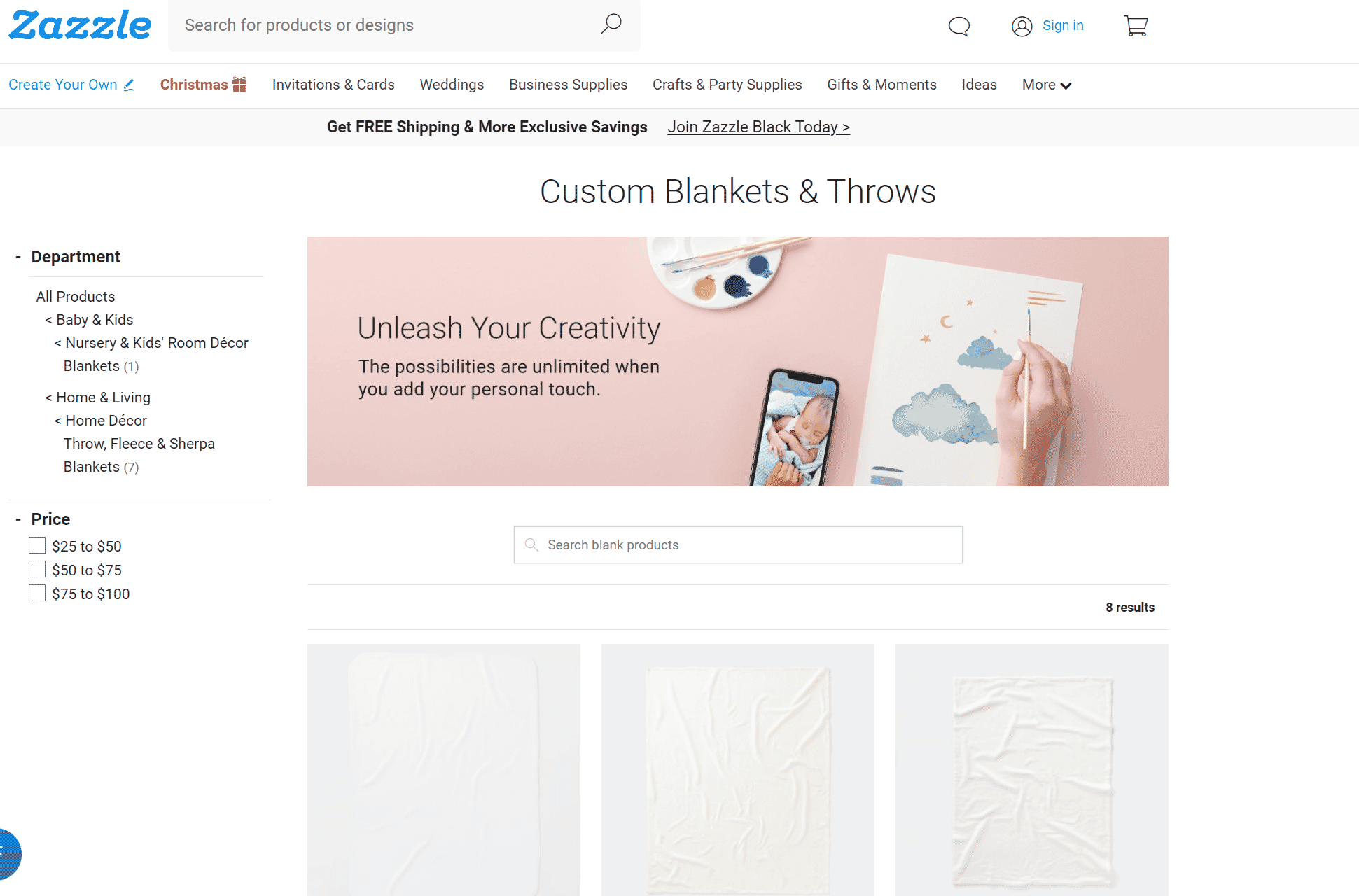 Zazzle's photo blankets are completely customizable, and you don't even necessarily need a photograph. You can use Zazzle to print your drawings, patterns, and so much more.
9. Snapfish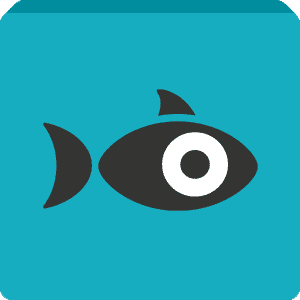 A worthwhile premium option
Snapfish is very similar to other consumer labs, but one of its premium products deserves notice.
Pros
Similar perks as Shutterfly and other such labs
The Premium Berber Fleece blanket is outstanding
Lots of sales
Cons
On the pricier side for a consumer lab
Snapfish is a consumer-oriented lab with an assortment of custom product offerings. While most of the options are similar to those offered by other labs on this list, we've highlighted Snapfish due to its Premium Berber Fleece blanket option, which is simply incredible.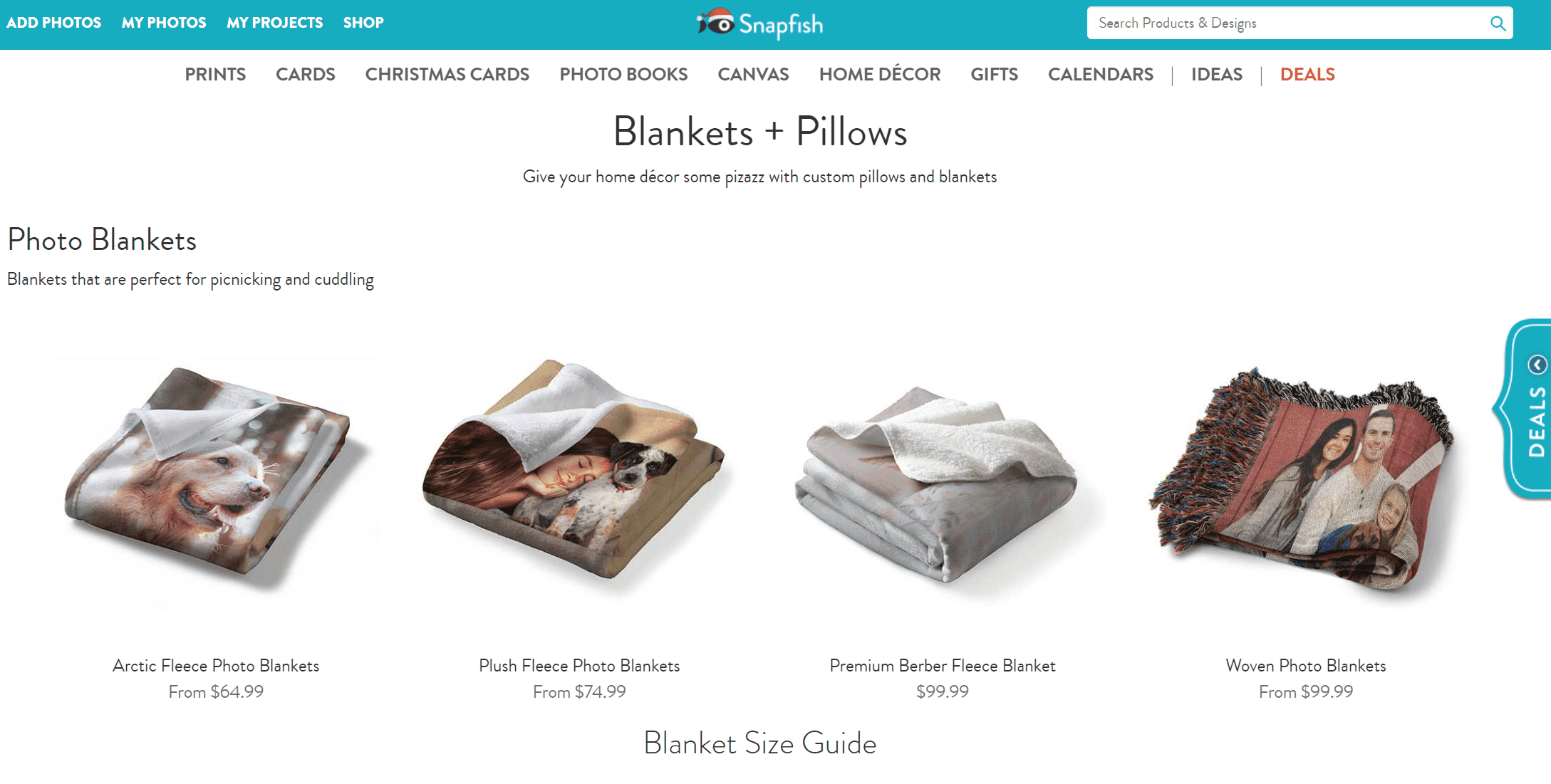 Premium Berber Fleece is a comfortable and soft material that's easy to care for and can certainly take a beating. The way the fleece is made ensures very vibrant prints, so your photographs will certainly look nice and colorful!
Related Post: Snapfish Photo Prints Review
10. Nations Photo Lab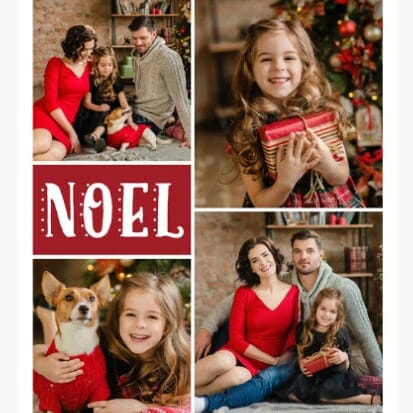 Offers high-quality and affordable blankets
While Nations specializes in photos (rather than photo gifts), the blanket quality is fantastic.
Pros
Amazing image quality
Great prices
Lots of sales
Cons
Limited blanket options and sizes
Nations Photo Lab is similar to Mpix in that it's a consumer lab for all things photography! Although the designs and options are very limited, the quality of the blanket images is amazing; every print features fantastic clarity, sharpness, and color rendering. This means a great deal to photographers (as sharpness and colors are the characteristics we focus on most!).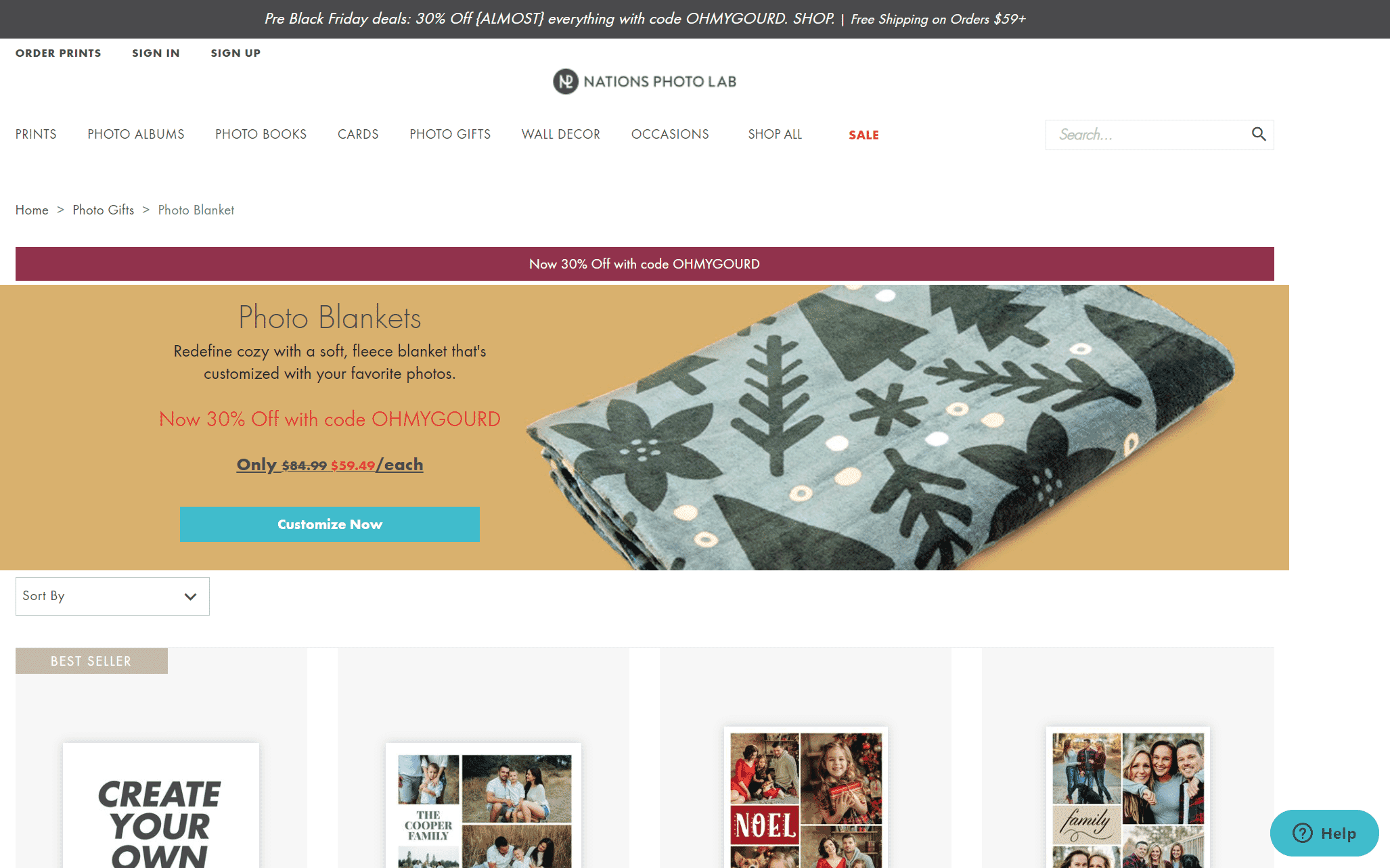 Given the quality of the blankets, you might expect to see steep prices, yet Nations manages to keep costs reasonable. No, the blankets aren't super cheap, but thanks to frequent sales, the prices are very decent.
Get Cozy with an Amazing Photo Blanket!
Well, there you have it: 10 great blankets. If picking the perfect product still feels overwhelming, try to determine your preferred blanket size, material, and number of images, then select your lab from there.
We really love Mpix due to its high-quality blankets and reasonable prices. But Shutterfly is also great, and for budget-oriented consumers, CanvasDiscount and Costco are both fantastic choices.