Few things in this world are more comfortable than a warm, fluffy, soft blanket on a cold winter day! Blankets make excellent gifts for loved ones, home accessories, and useful fluffs. Why not up the ante and make your blanket personal and memorable? With these great print labs on our list, you can find the best photo blankets to buy in 2022!
The Best Photo Blankets: Our Top 10
1. Mpix
Our Pick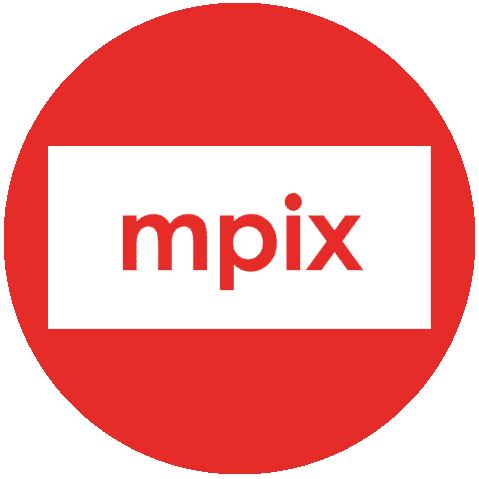 A Popular Division of a Huge Lab
The consumer version of a famous print lab, the quality of the photographs on the custom blankets are too amazing not to notice.
Absolutely superb image quality when printed on the blankets
Machine washable and soft
Quick turn around time
Great price for the quality
Limited size and material options
Mpix, the consumer sub-division of Miller's (one of the largest print labs in the country), offers a wide array of photo gifting products for both the professional photographer and the everyday family. Custom photo blankets happen to be one of their many options, a popular choice during the colder seasons!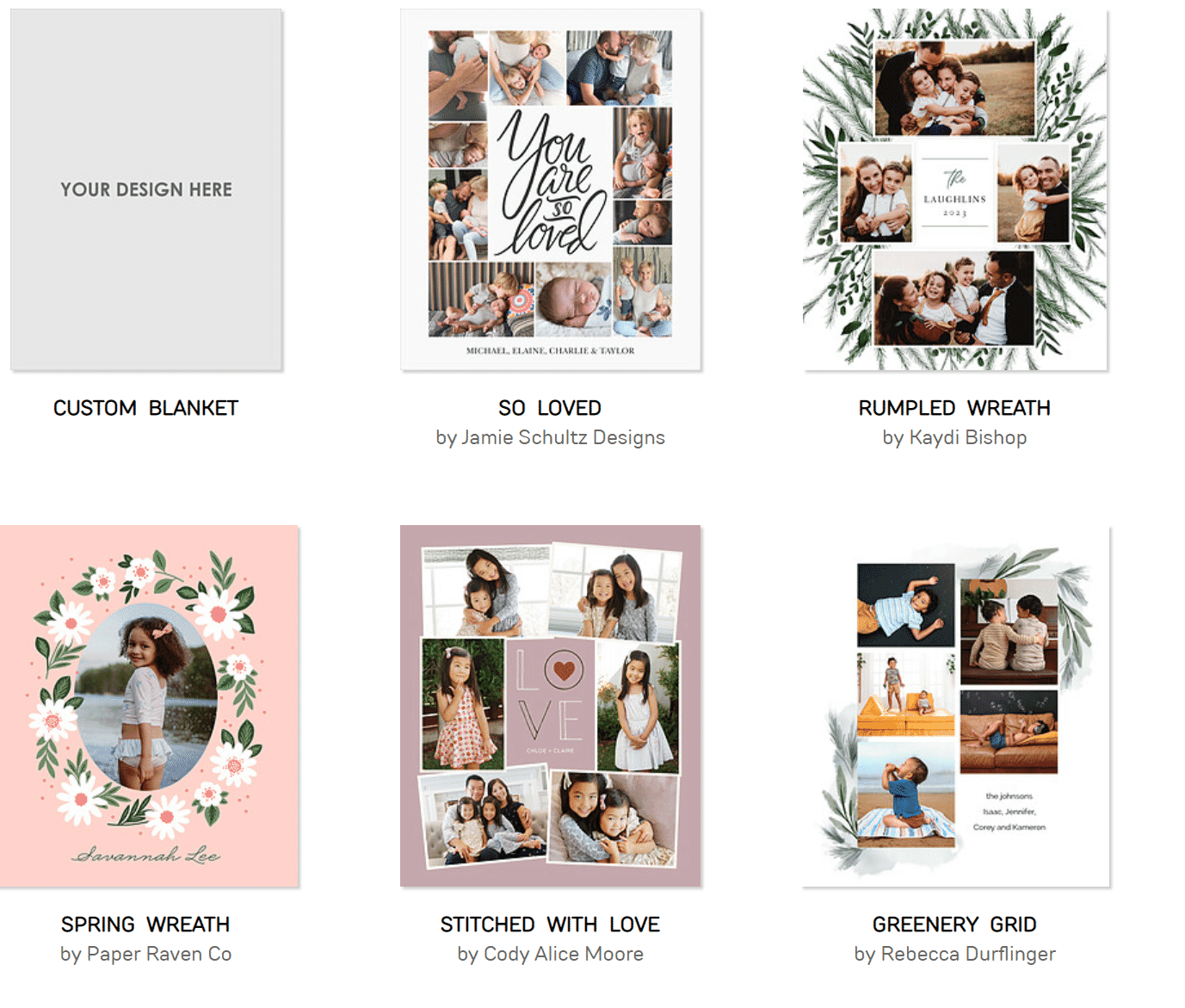 Three blanket sizes are available, ranging from 30" x 40" all the way to 60" x 80", making Mpix a great choice for baby blankets all the way to twin-sized throws. Each blanket is machine washable and made of soft fluffy fleece, enjoying both comfort and ease of use.
Lots of pre-made templates exist to choose from (with a simple drag-and-drop interface) or you can design your own from scratch! Mpix's printers have been doing wonders with photography for years (especially in regard to keeping accurate colors), with the blanket offering being no exception.
2. Shutterfly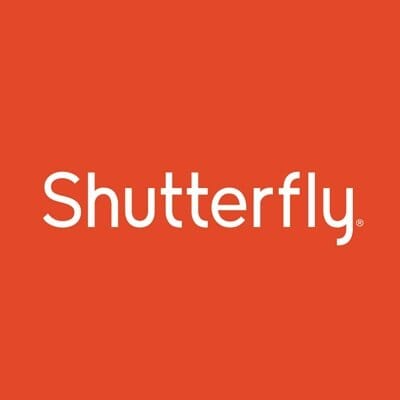 A Social Media Ad Native
Many find this lab from their frequent advertisements, but their resulting products are quite fantastic.
Lots of blanket fabric options to choose from
Great pre-set templates available
You can add text to the design
Some offerings are a bit pricey
Print quality is good, but suffers a bit in comparison to competitors
Similar to Mpix, Shutterfly also has a wide assortment of products that can feature your photographs! Shutterfly can frequently be seen advertising on social media and as a Google Ad popup, but those who have indulged in these advertisements don't tend to regret it. Although Shutterfly is more consumer-oriented than other types of labs, the assortment of options makes them a fine choice.
Shutterfly has several different types of blankets available, from fleece and plush to sherpa and sweatshirt! The fleece, plush, and sherpa options are great for in the home, whether used as a couch throw or a bed cover. The sweatshirt option is excellent for outdoor sports games and enjoying nature – made of a material that is easy to clean!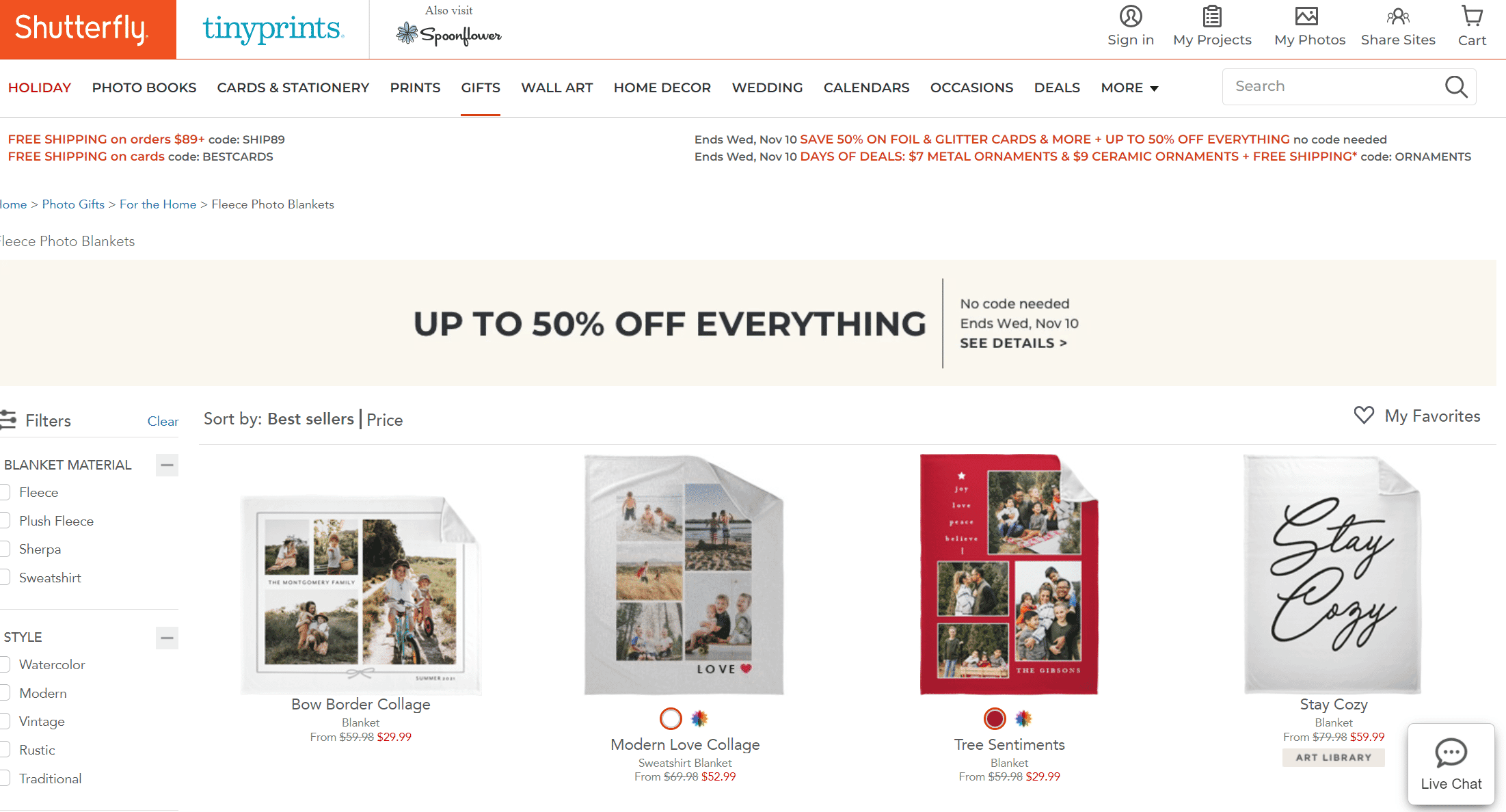 Like Mpix, Shutterfly has lots of templates already available to pick from, some as collages and others with the addition of words.
3. Collage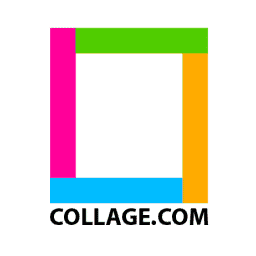 Multiple Images Galore
Can't pick a single photo? This lab specializes in printing products that have multiple images on them, as the name would imply!
Poppy and vibrant colored prints
Lots of fabric options, including woven fabric; a unique touch
Expensive when not on sale
If you jump on this deal soon, you may potentially get your photo blanket for free! Collage is a print lab that, well, specializes in collages! With a slew of great templates and products to choose from, Collage.com makes it easy to showcase multiple images at once.

When making your custom photo blanket, Collage.com offers a few different materials to choose from; the standard smooth or plush fleece and sherpa, but you can also choose a woven fabric instead. The woven option weaves your photographs onto a 100% cotton blanket with an added touch of tasseled edges, making for a very artistic choice!
Related Post: Collage.com Review
The prints come out bright and poppy, excellent for vibrant photographs.
4. CanvasDiscount
Budget Friendly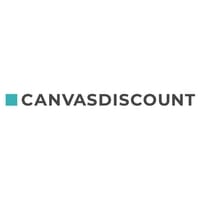 A Decent Budget Friendly Option
Want a nice blanket and not break the bank? This lab may be a good option for you.
Outstanding print quality, especially for the price
Good large sizes available
Thousands of happy reviews
Very limited options
Single image only
A print lab focused on bringing affordable options to your front door, CanvasDiscount has some lovely photo blankets that you can order right now! Making a blanket is no hassle, simply upload your image of choice, select blanket size, determine if you want a smooth or plush fabric, and that's it!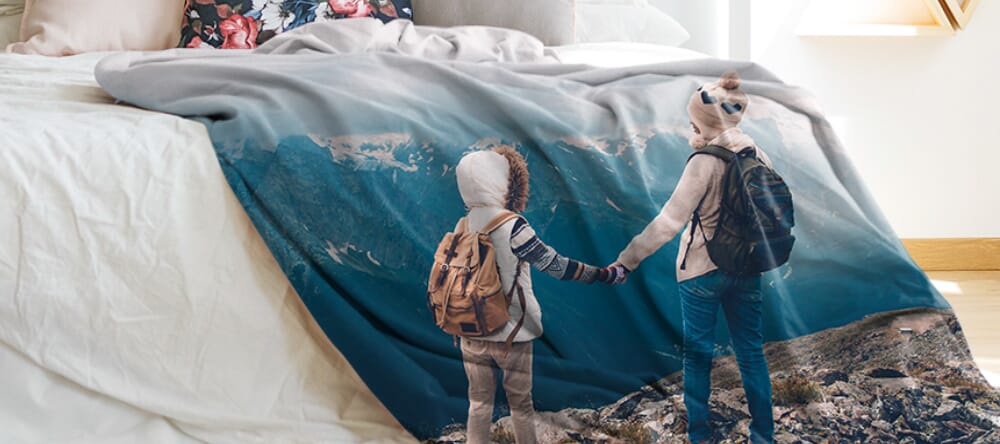 Though the options are fairly limited, and the blankets are oriented on a single image, the quality of the prints is truly outstanding. You will be sure to impress friends, family, and neighbors alike!
With nearly 14,000 great reviews, there is something to be said for CanvasDiscount.
5. Vistaprint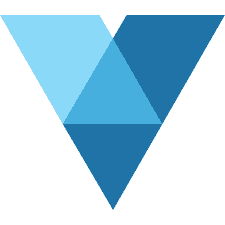 Business Card Lab Converted to Gift Lab
You may know this company for their business marketing materials, but the introduction to photo gifts is a nice touch.
Great prices for large sizes
Quick turn around time
Cheap (often free) shipping
Extremely limited options
Some prints leave much to be desired
Vistaprint is probably not the print shop you think of for custom blankets, but the company has recently expanded to begin offering photo books and gifts as well! Originally established as a business marketing product lab, Vistaprint rose to fame with its business card printing services, pamphlets, and other such marketing materials.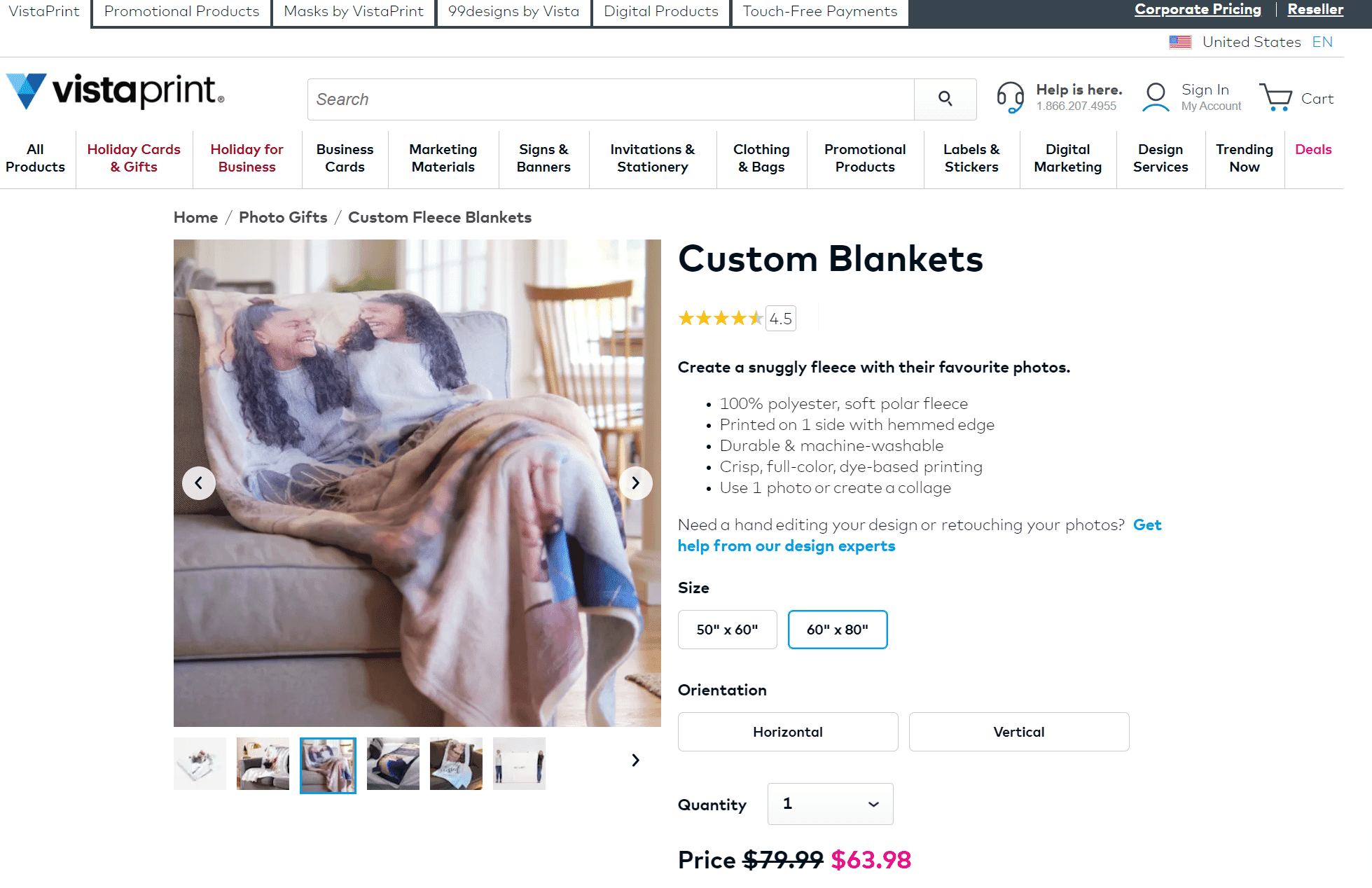 However, with such great printers and the capability of doing it all, Vistaprint began expanding into the photo gift category. Custom photo blankets are one such gift present on the Vistaprint website!
Although the options are very limited in comparison to competitors, the price is fantastic for such large sizes.
6. Walmart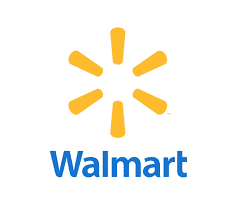 Your Friendly Neighborhood Store
Although photographers tend to shy away from their print offerings, the blankets aren't too shabby!
Very convenient to use
Good prices
Great for last-minute needs
Print quality will never be as good as professional labs
If convenience is what you're looking for, your friendly neighborhood Walmart can help! Walmart Photo offers a variety of different kinds of printing services, although photographers tend to stay clear of their canvas, paper, and such photography prints. That being said, their products with photographs aren't actually that bad! It seems they use a different type of printer for those, one with more color inks.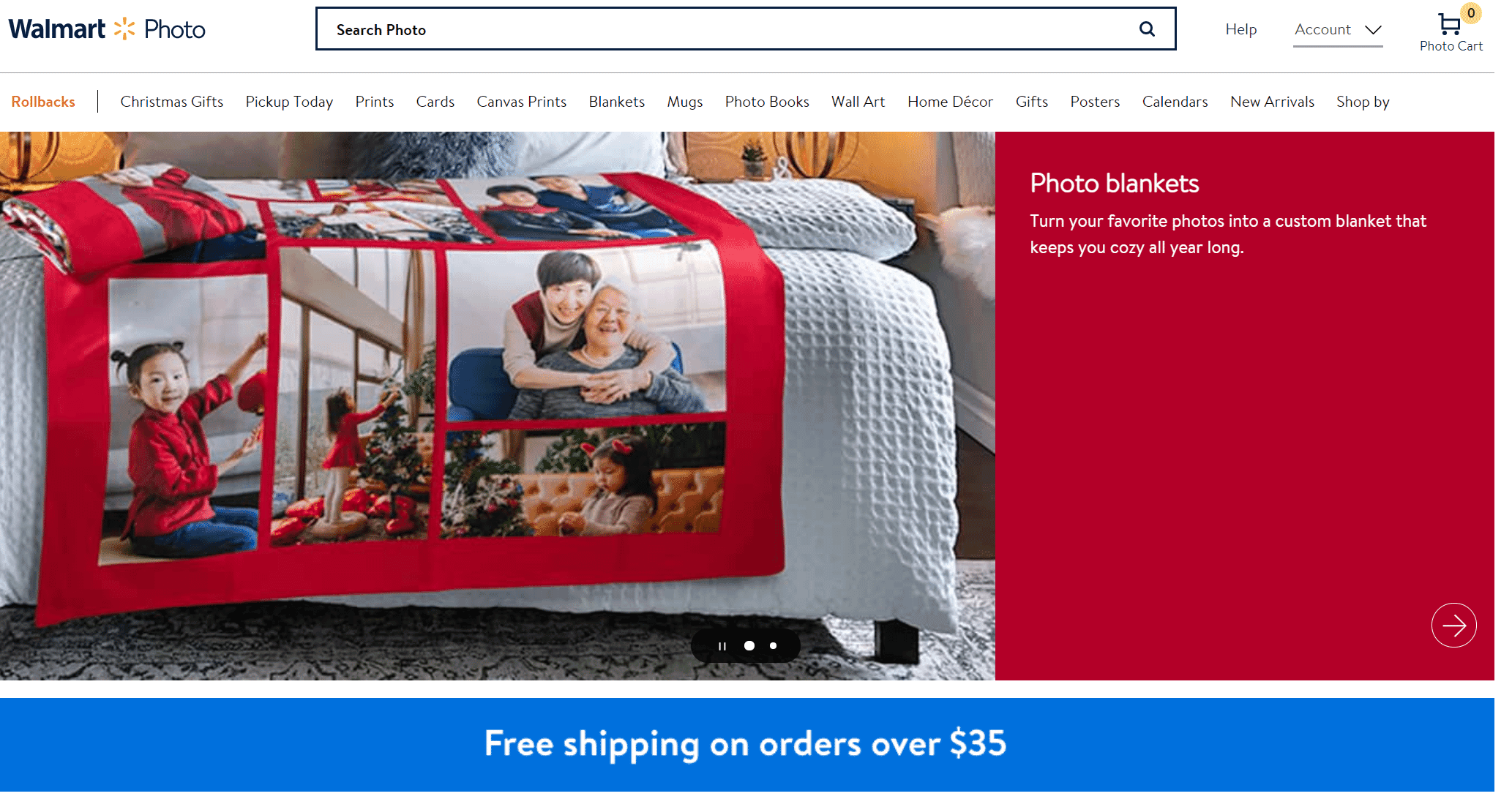 A mix between a good price and ease-of-use, Walmart is a good choice for those last-minute gifts you have to get in! Their photo blankets actually have quite a few options at really good prices.
7. Personalization Mall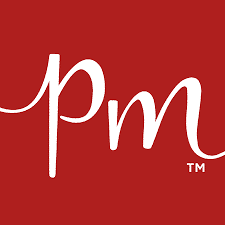 Nab a Blanket and Pillows To Match
A company that specializes in personalizing your home, you can buy pillows and blankets all in one spot.
Lots of products to nab to match with your blanket
Really beautiful print quality
The cuddle wrap is a fun blanket-like product offering
Need a custom photo blanket and some matching pillows? Personalization Mall has you covered! This long-standing product lab has a grand reputation for custom photo gifts, and the quality of their prints shows for it. Images come out sharp, clear, and lovely.
With a vast array of elegant pre-set designs (or you can make your own), Personalization Mall has a lot to choose from.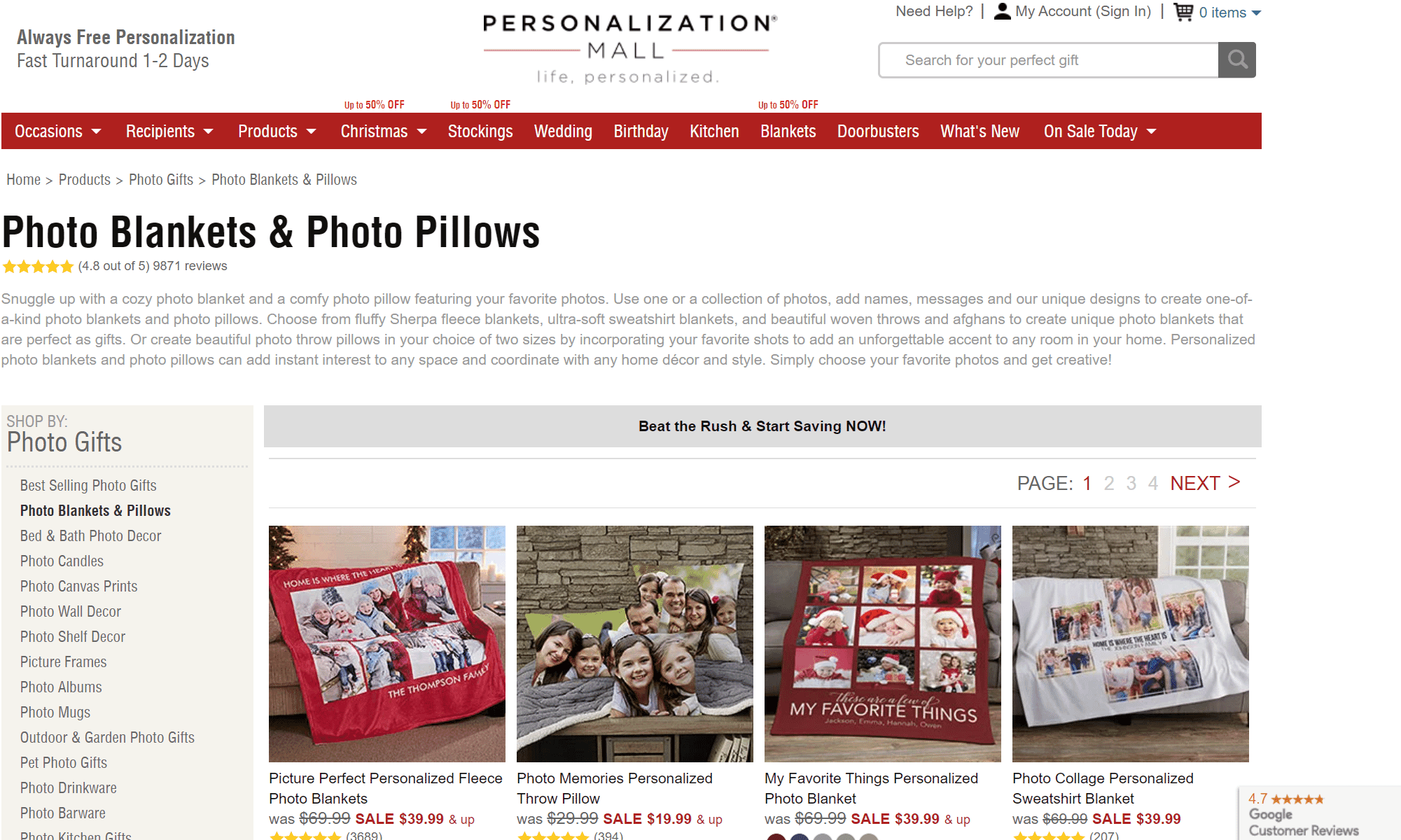 You can redecorate your entire home with their offerings! Better yet, Personalization Mall even offers cuddle wraps, which are blankets with pockets to help wrap yourself completely.
8. Zazzle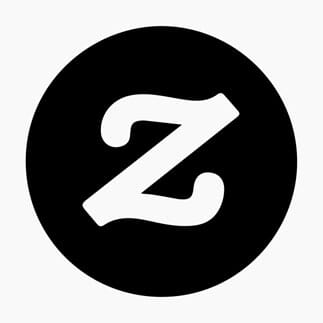 Hundreds of Customizations to Choose From
The go-to stop for fun gifts and decor, this lab grants you the ability to not just make custom photo blankets, but make blankets customized with any visual art!
You can use any artform for your custom blanket
Zazzle is very well experienced with creating custom photo gifts
Price can be moderately high depending on your options
Every year Zazzle pops up as a great option for gifts! A print lab that doesn't really focus on photographs printed in their traditional format (such as canvas or a photo print), Zazzle's eye is turned towards customized products to make anyone gleeful. From wedding invitations to tableware, Zazzle is a pro at it all.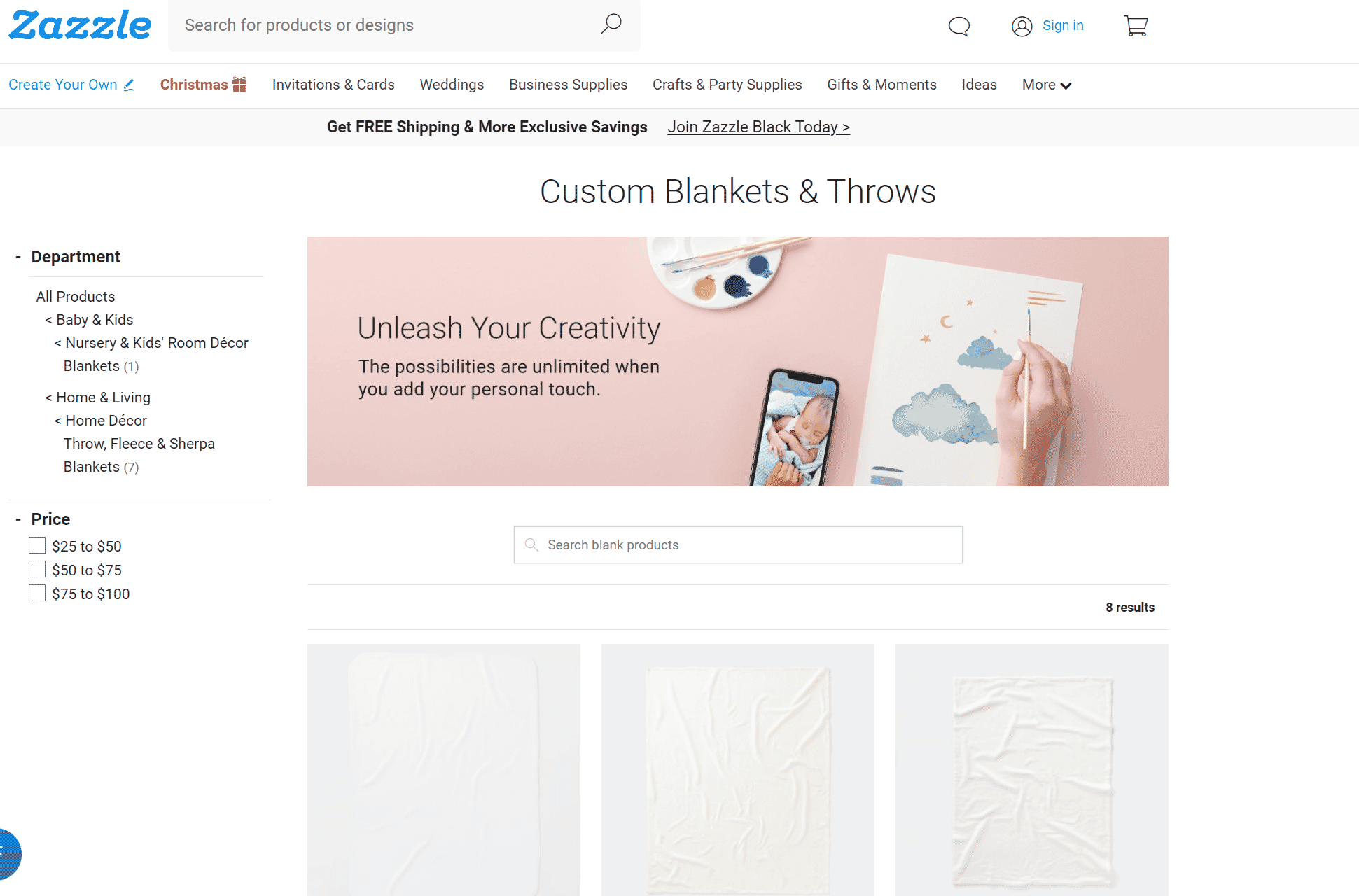 Custom photo blankets are just another one of their magnificent offerings. Each blanket is completely customizable, and you don't even necessarily need a photograph! Although photo blankets are the priority of this article, you can use Zazzle to print your drawings, patterns, and so much more.
9. Snapfish
A Worthwhile Premium Option
Although this lab is very similar to other consumer labs, one of its premium options is worthy of notice.
Similar perks as Shutterfly and other such labs
The Premium Berber Fleece Blanket is an outstanding product
On the pricier side for a consumer lab, but there are sales quite frequently
Similar to Shutterfly, Snapfish is another consumer-oriented lab with an assortment of custom product offerings. With most of their options and offerings very similar to the labs we've already mentioned, Snapfish landed on our list for their Premium Berber Fleece Blanket option, a higher quality blanket material than others you may find on our list!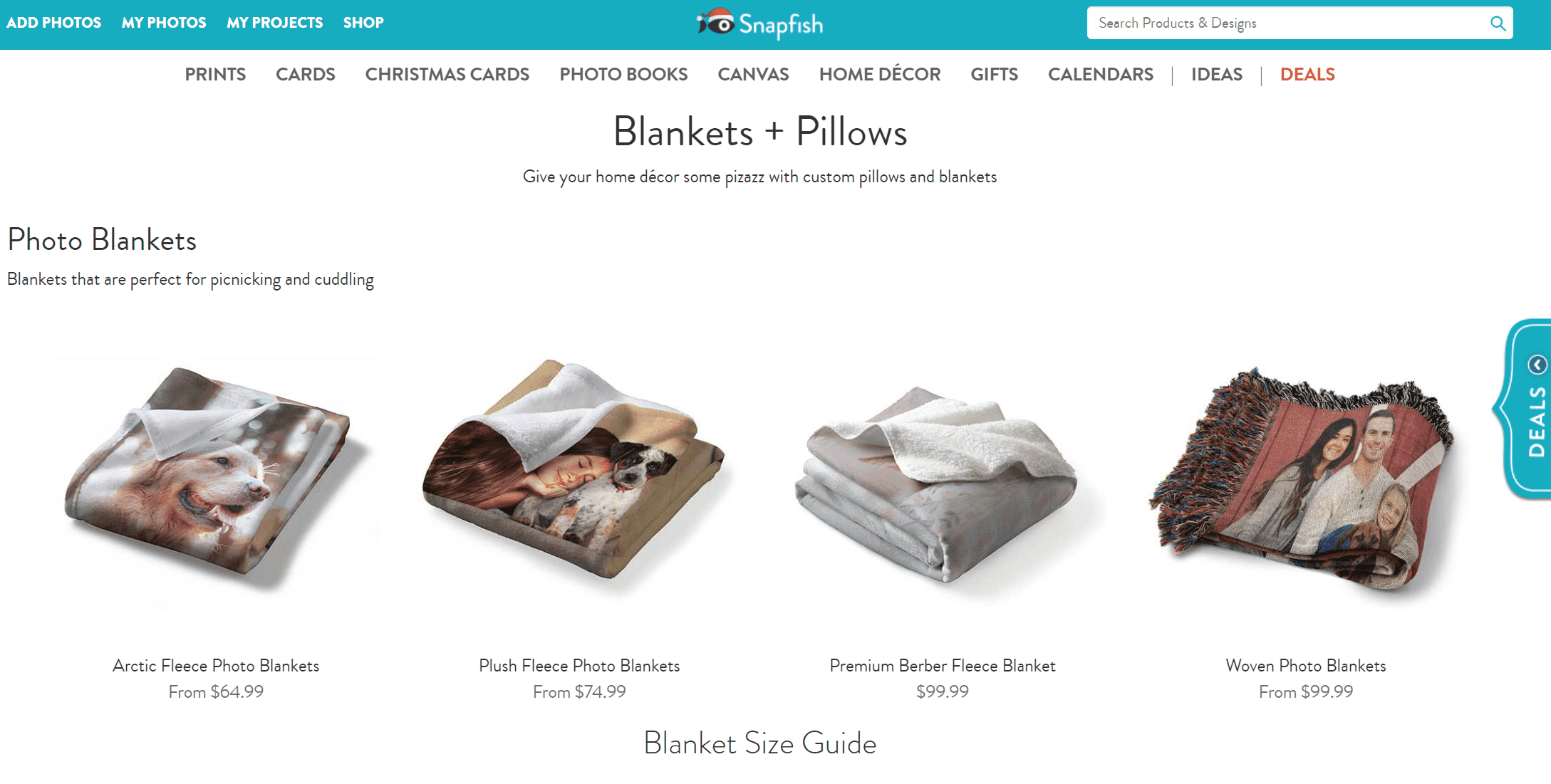 Premium Berber Fleece is a comfortable and soft material that is easy to care for and can certainly take a beating. The way this fleece is made also makes it pretty conducive to vibrant prints, keeping your photographs nice and colorful!
10. Nations Photo Lab
Also Great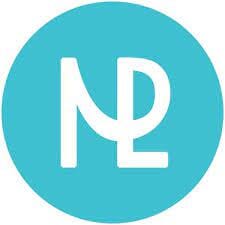 A Print Lab with Photography in Mind
A lab that also specializes in the photo first rather than just cranking out photo gifts, the quality of the prints are fantastic.
A photo printing lab that does a great job rendering your image in fabric form
Great price
Limited blanket options and sizes
Limited pre-set designs
Nations Photo Lab is similar to Mpix, a consumer lab for all things photography! Although their pre-set designs and options are very limited, the quality of the blanket prints is something of note – fantastic clarity, sharpness, and color rendering! For photographers, this means a lot as these are the characteristics we focus on tremendously.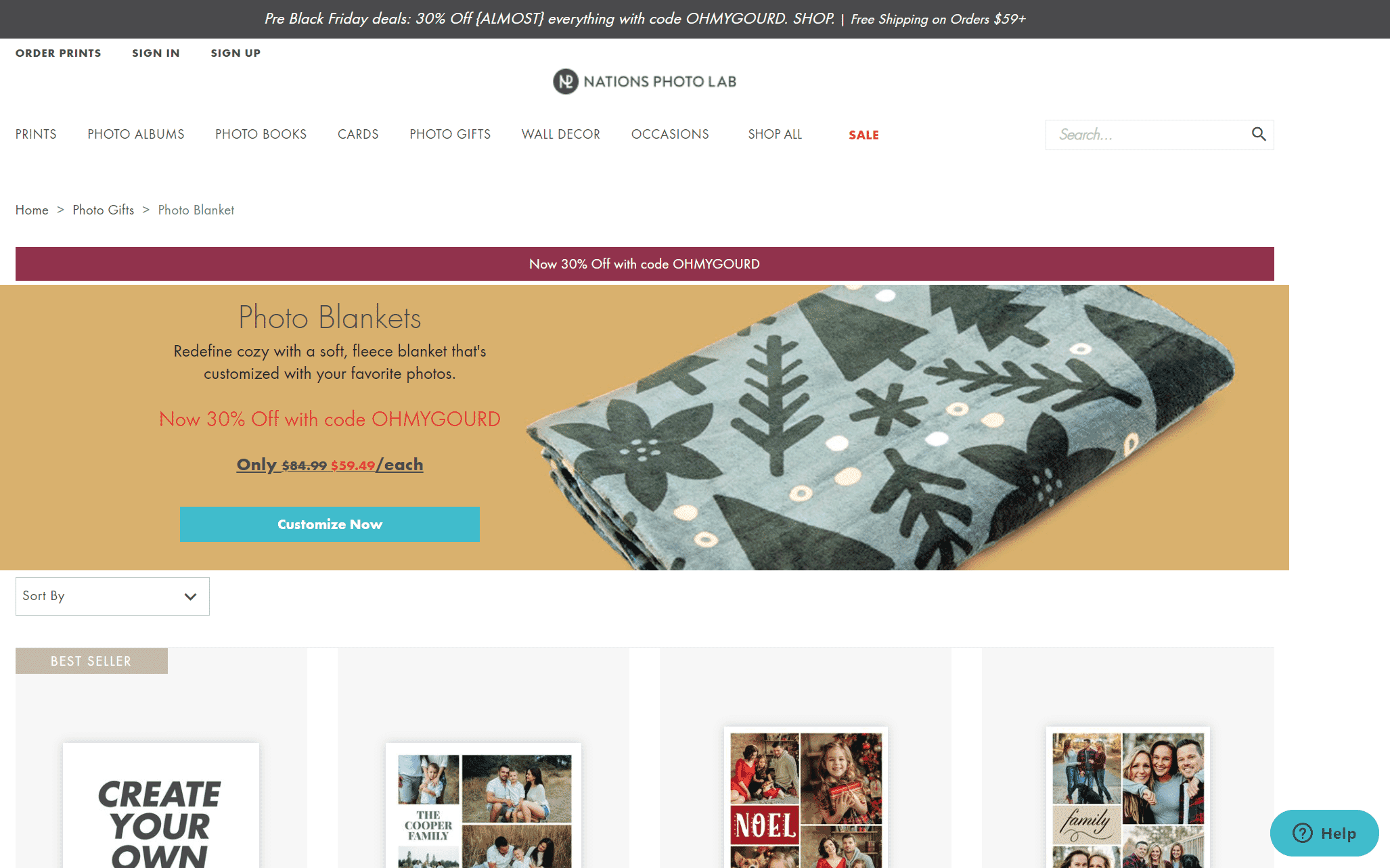 With sales frequently happening, the price becomes very decent for the large size you receive.
Which of the Best Photo Blankets Is Right for You?
With all ten of these great choices, it can still feel overwhelming to pick the one that works best for your needs. Really, it's best to determine what lab to go with based on the blanket size, material, and how many images you'd like to print!
As a rule of thumb, we really love Mpix on a general scale, due to its great quality and reasonable price. Nations Photo Lab is also great, for similar reasons to Mpix. Choosing a print lab that specializes in photography tends to be a good choice, as the above two labs can attest! For the budget-oriented, CanvasDiscount is a fantastic choice and thousands of customers agree!