Whether you're a photographer, painter, or digital designer – having a physical copy of your work is sure to satisfy! Gone are the days of traveling across town for the only print lab in a 50-mile radius, the internet has connected creators with labs all over the country. As such, finding the right online printing service to bring your artwork to life becomes a pretty big deal. From preserving the original colors to offering a slew of gorgeous paper options, this is our list of the best online printing services for artists!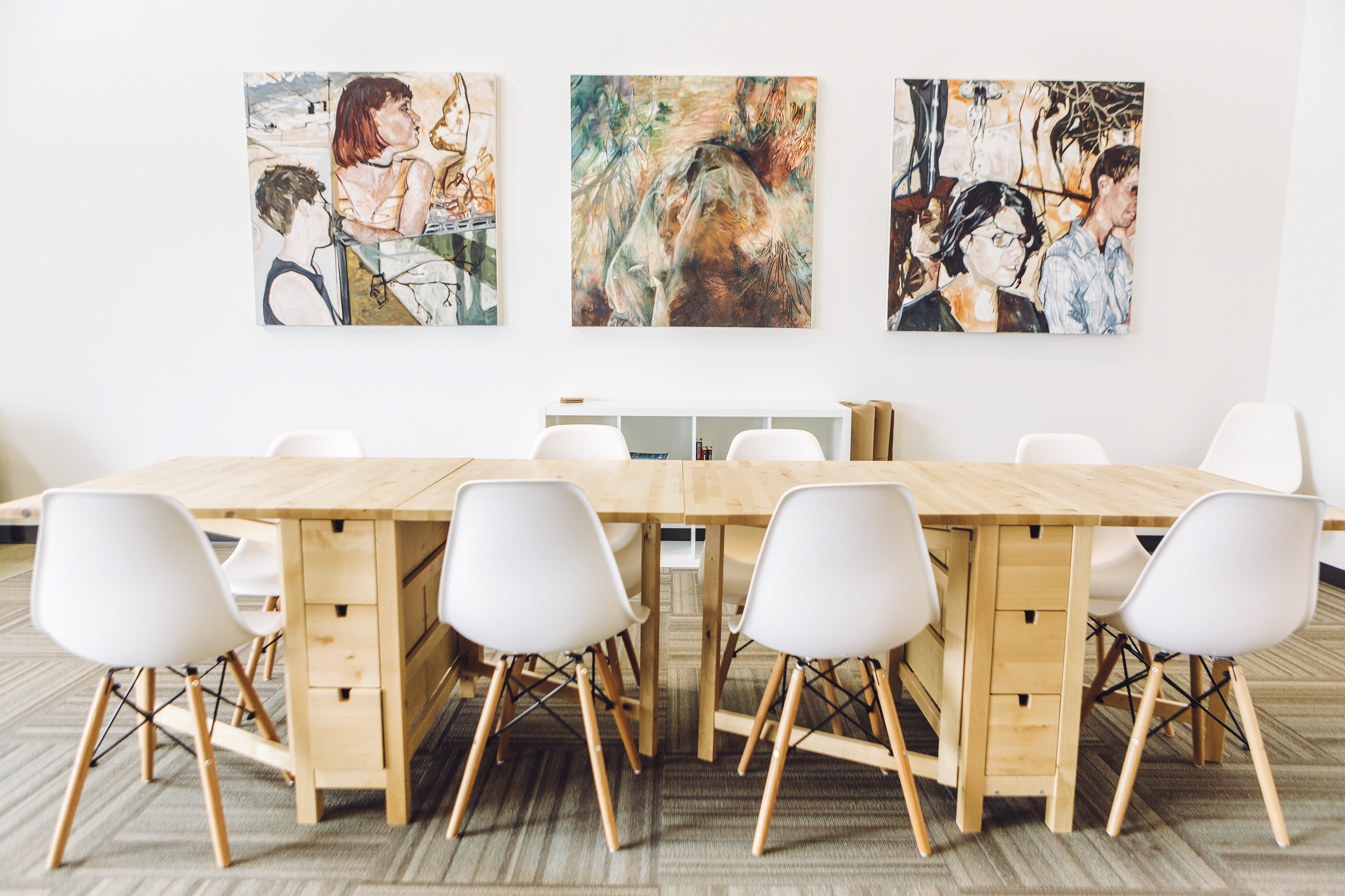 Best Online Printing Services for Artists: Our Picks
1. Canvaspop
Our Pick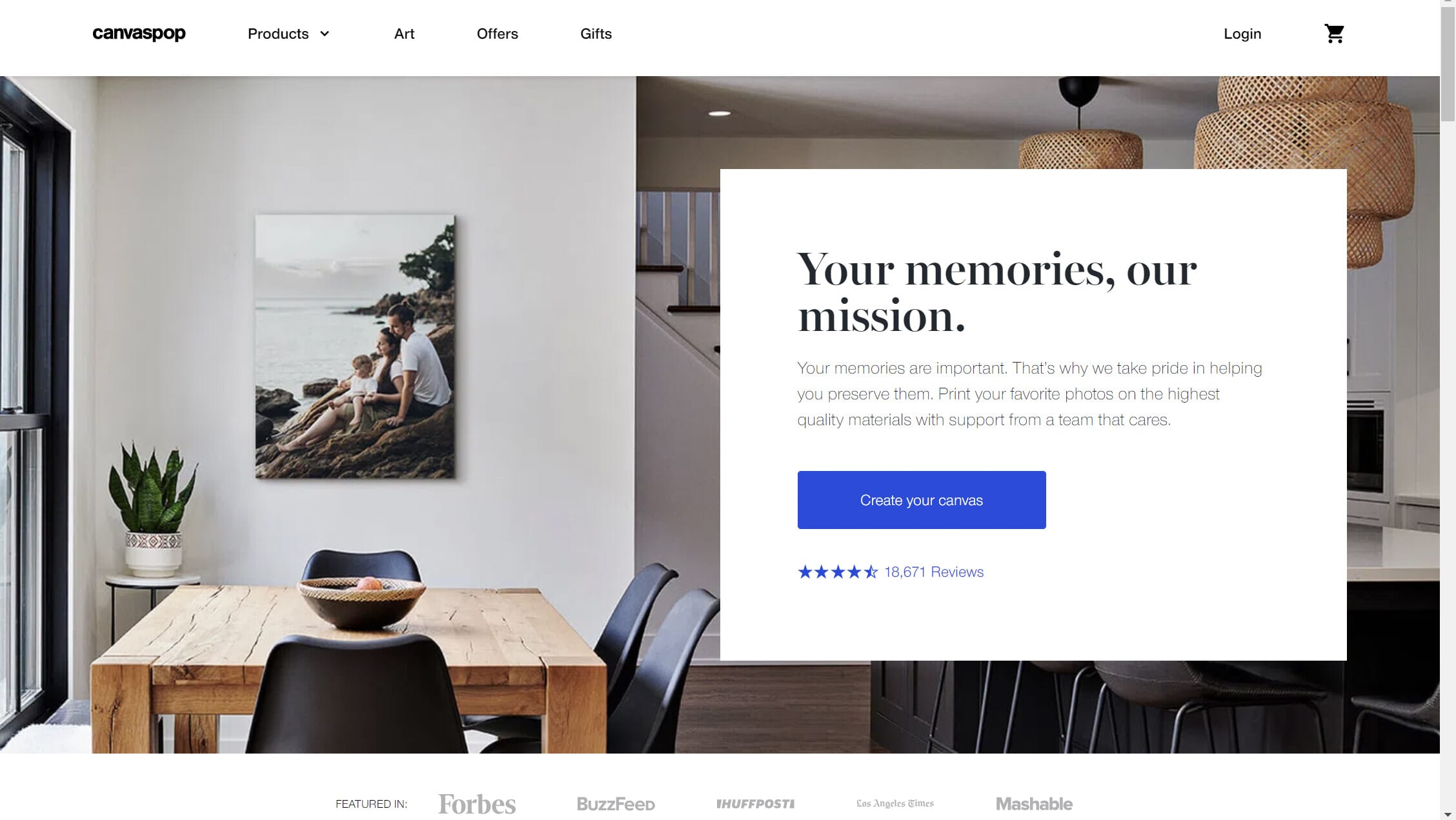 Excellent canvas lab with a unique twist
If you want your canvas done right, a specialty shop might be the best choice!
Great quality canvas prints
A variety of other options, such as prints and collages
You don't need a high resolution image for a large print
Great price and lifetime warranty
Limited printing options
Digital images made into paintings is limited to pets only
With a name like Canvaspop, you can probably guess what their most popular product is! Believe it or not, Canvaspop offers much more than just their namesake.
Opening in 2009, Canvaspop specialized in creating stunning canvas works of art for their patrons – immortalizing photographic memories for years to come.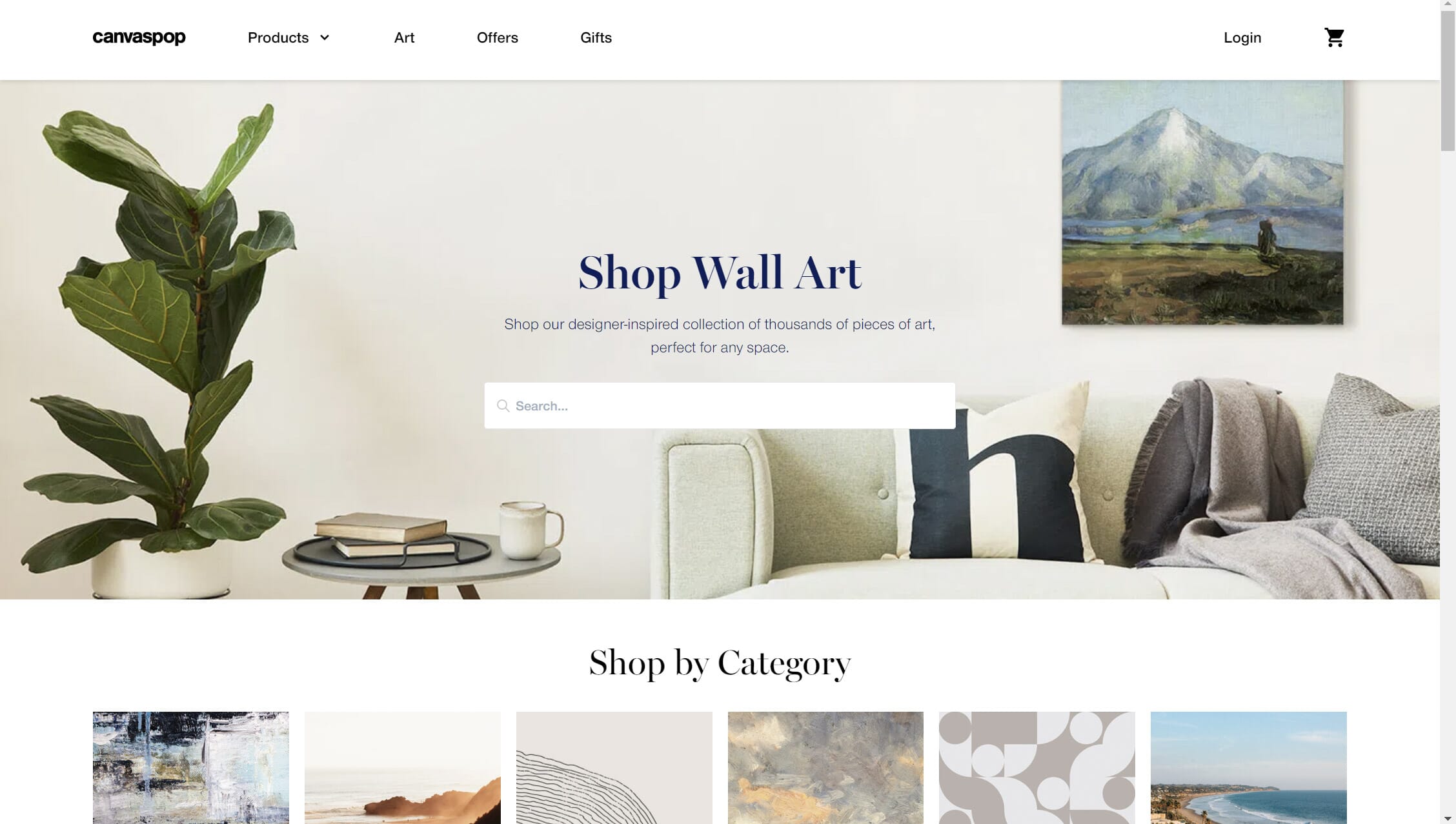 But with the inclusion of canvas as an excellent medium for reproducing traditional or digital art, Canvaspop expanded even further.
Today, the print lab offers framed prints (made of archival inks on fine art paper), print collages (custom made to your liking), triptych canvases, and even the option to have your digital images converted into paintings (although it is limited to pets at this time)!
Plus, you receive a digital proof prior to the final order to make sure everything is up to scratch. And if that doesn't fill you with confidence, Canvaspop has a "love it for life" guarantee on all their products.
Something that makes Canvaspop an enticing print service for artists is that you don't need to upload a massively high-resolution image. Yes, it's always better to work with a higher resolution image, but that isn't a requirement for Canvaspop. Why? Because their in-house designers can help smooth the image out and eliminate those poppin' pixels. Pretty neat!
2. Miller's Professional Imaging | Mpix
Also Great
A professional and consumer line for your needs
As the largest print lab in the country, this service offers a very large selection of options (including a consumer division with lower prices).
Professional line offers a tremendous amounts of options for your prints
The consumer line offers less options, but at a very affordable price
Extremely fast production and shipping
Gorgeous drop-shipping design for clients
Professional line is expensive
Requires registration to use the professional line
Many have heard of Miller's Professional Imaging or Mpix, but did you know they're actually the same company? Did you also know their printing services are not limited to just photography?
Miller's was boldly conceptualized in 1964 and the first lab was constructed in 1968 (from which they still operate today!). A print lab with photographers at its heart, Miller's is the largest print lab in the country! Not only that, their store offers an impressive array of products to choose from. With a slew of papers, finishes, colors, and products, Miller's easily draws in the pros of the industry.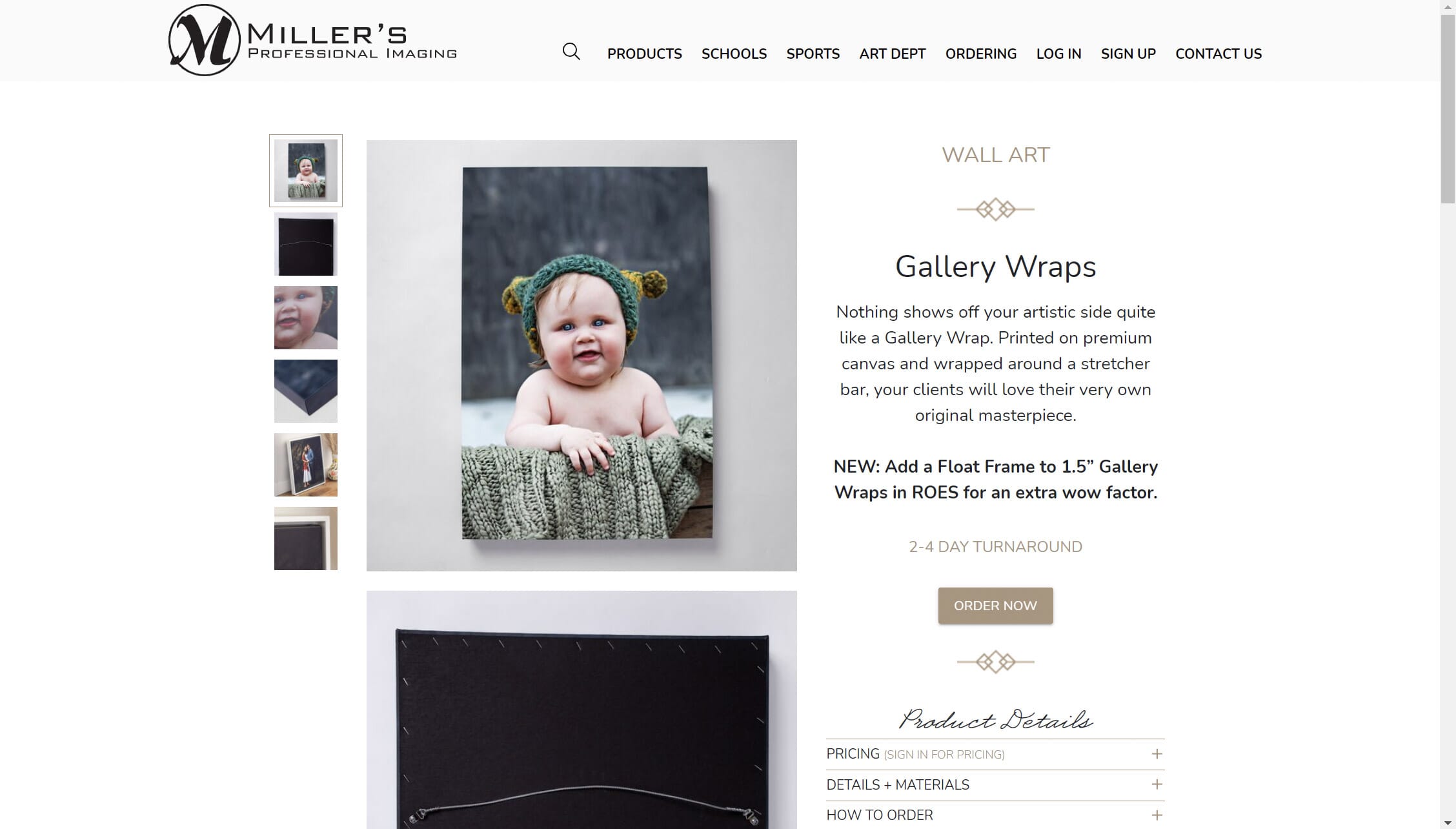 But with the pro-grade services comes a pro-grade price. For many consumers, Miller's is out of their price range. Thankfully, Miller's created Mpix so consumers could still access quality services at a fraction of the price. Sure, Mpix has fewer options and ever so slightly lower grades of papers and finishes, but the prices are much better! Plus, the quality sacrifice is not really noticeable to the non-professional eye.
The reason Miller's landed on our list of services for artists is precisely the above facts: Miller's has a tremendous amount of paper options, helping breathe life into any art piece. Mpix offers a nice selection as well at an easier-to-access price. For those making prints for sale or for clients, both Mpix and Miller's have extremely fast shipping and absolutely stunning packaging. This is bound to impress any customer!
3. Bay Photo Lab
Northern California's hidden print gem
Like the other professional labs on our list, this one offers fantastic quality and excellent options.
Many of the same options as Miller's
Option for deckled edges on prints
Fast turn around time
Some have noted that prints can be color-casted
Can be on the pricey end of the spectrum
Another frequently heard-of-name in the photography world is Bay Photo Lab. This business is similar to Miller's in regard to its intent but their products differ pretty significantly. Located in Northern California, Bay Photo was established in 1976 to service photographers' ever-so-demanding printing needs!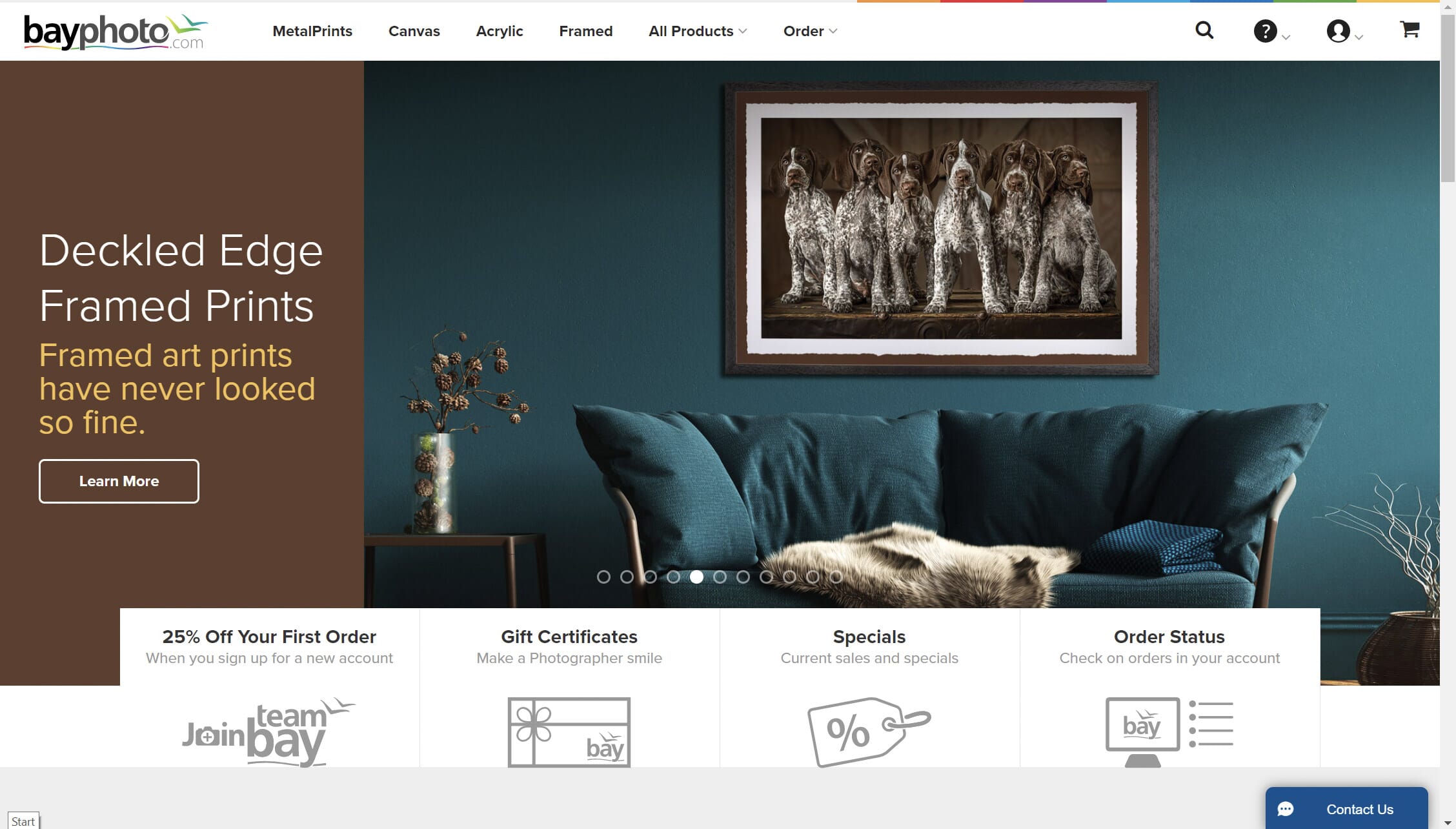 But, alongside the many options for photographic prints come the eighteen options for fine art prints. These options give artists a lot of freedom and flexibility when selecting their products and are enticing, to say the least. A personal favorite is the Hahnemuhle, a cotton paper that is rather exquisite. You can even have neat features like deckled edges! These will give your print nifty hand-torn textured edges, a signature of many works of art.
The lab's turnaround time is quick and spiffy, so you'll get your art in no time!
4. Nations Photo Lab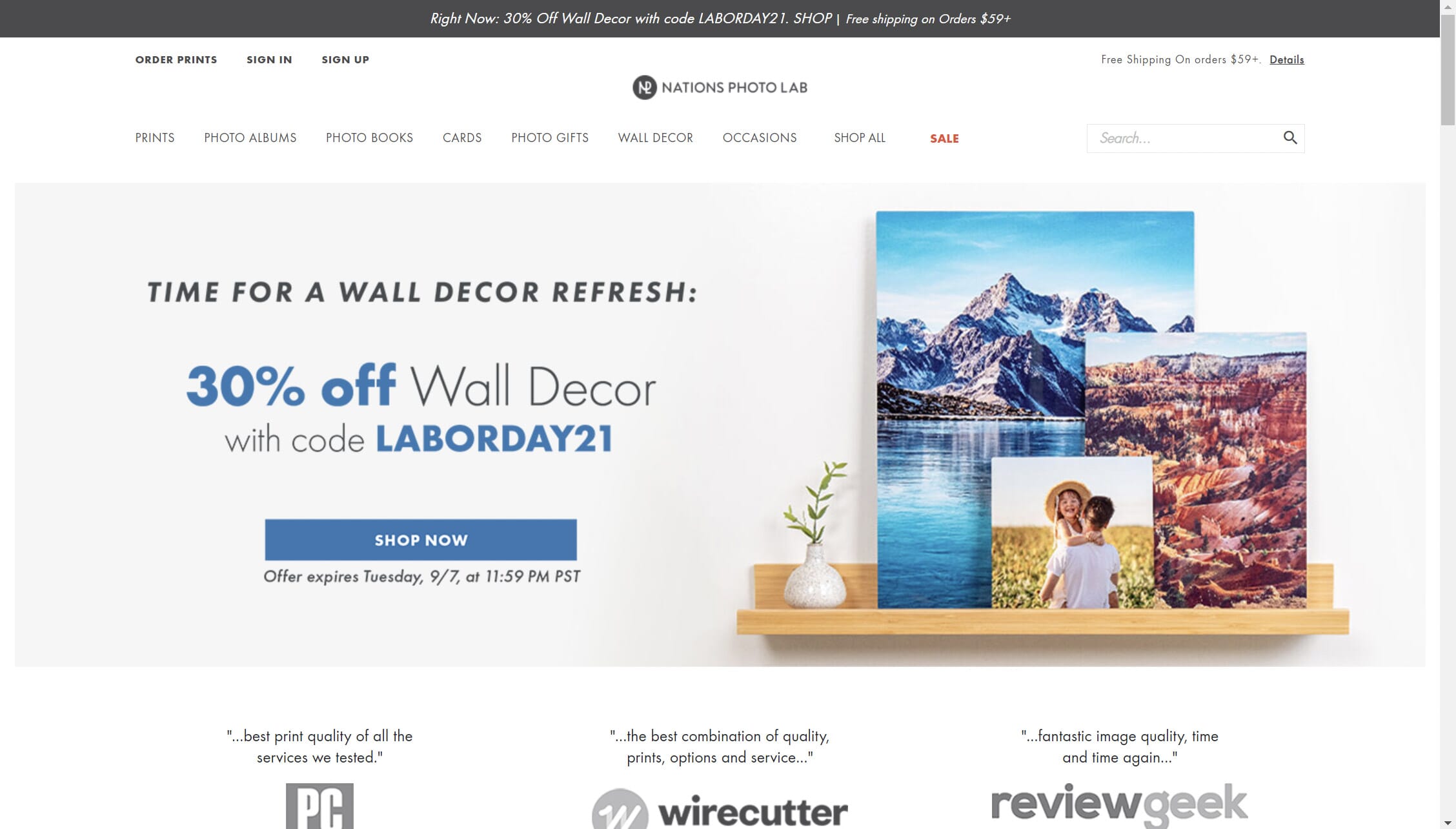 Finishing off the trio of professional photo labs
Although their specialty is photography, fine art prints also do very well with this grand photo lab.
Perfectly wedged between consumer and professional lab
Competitive pricing at their quality level
Very detailed prints
Wonderful photo gift options
Not the best web interface for ordering
Ending our trio of known professional photography labs, Nations Photo Lab is another fantastic option for all sorts of artists. Though this lab is oriented on photography, the service can easily be utilized for any type of art reproduction. The prices are very competitive, and they feel to be placed right smackdab between consumer-oriented and professional-oriented. 
What stands out about Nations Photo Lab is their attention to detail with their prints. Colors are very true to life and the amount of detail reproduced by their printers has led to many satisfied customers! This detail is key for many artists since you want your work accurately represented in any sort of print product.

Nations offer much of the same as the labs above, with little tweaks here and there. One thing that we love is the option to create photo gifts. For those who want their artwork everywhere, it allows your artwork to be turned into a variety of products such as pillows and phone stands.
5. LOKTAH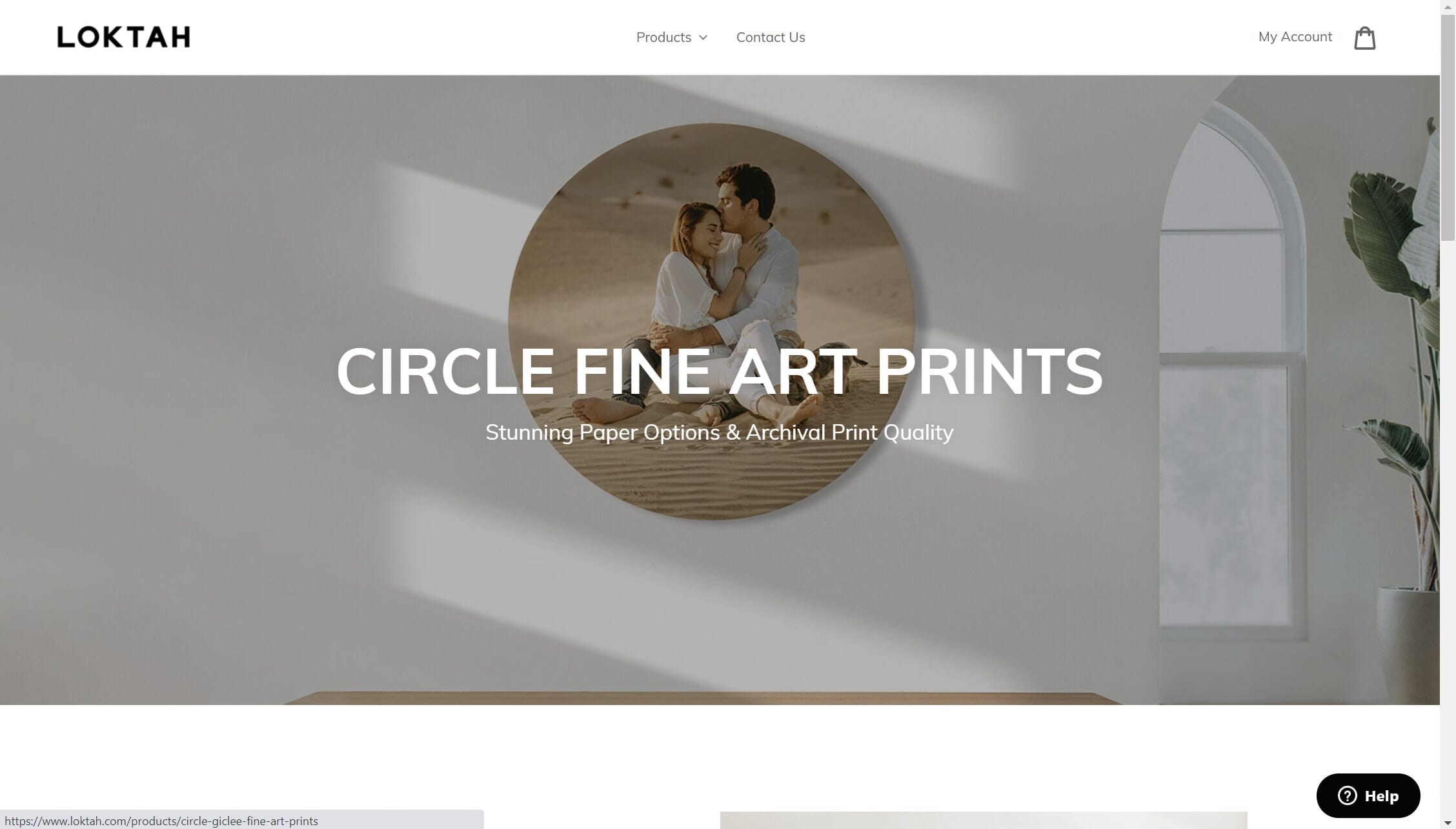 An elegant approach to fine art prints
Circles, anyone? This lab's gorgeous circle print option is enough to entice me.
You can see the quality of print work right off the bat, such as the Japanese Washi Fiber paper
Specialty offering of circle prints, rather than just square or rectangle
Limited paper options
On the pricier side
LOKTAH is a unique fine-art print lab that caters to the professional (although consumers are absolutely welcome too!). With a branding that really oozes elegance, you can see the lovely textured quality of their work immediately upon visiting the website.
Printed on only the finest materials, you can be certain that LOKTAH uses excellent, archival-quality materials. That being said, you do have limited options of paper, which is something to be mindful of. Even so, before you even commit to a purchase, you can order studio samples to be sent to really get a feel for what the papers have to offer. The Japanese Washi Fiber that they have is an especially unique and beautiful choice.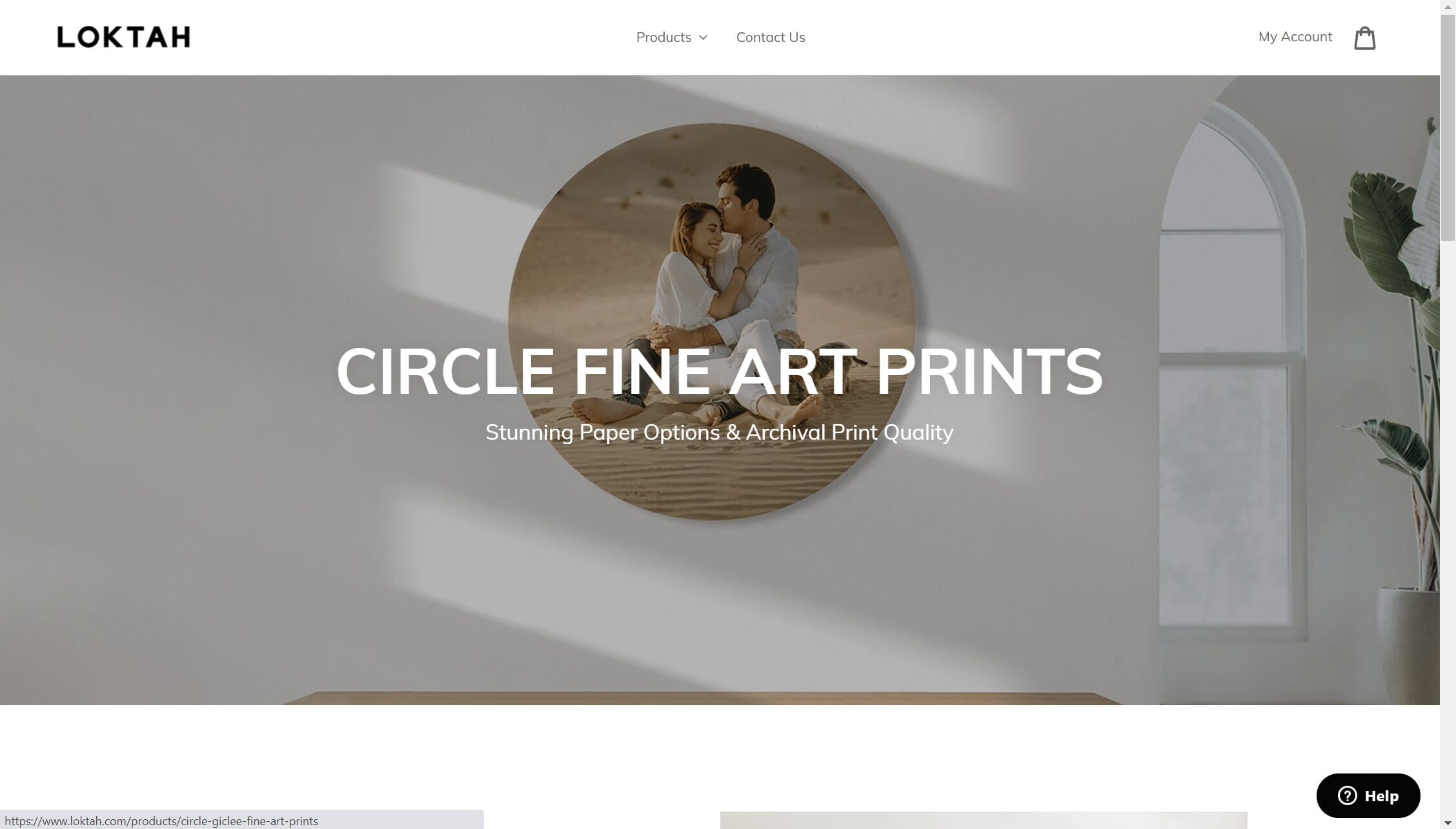 What was especially magical about LOKTAH's offerings are their circle prints! You don't necessarily have to think of artwork as exclusive to a square or rectangular formula, the round prints offer a brand new way of displaying (or selling) work. These are frameless and come with mounts. You can even have smooth or rough edges depending on the aesthetic you're going for.
6. Finer Works
Most Unique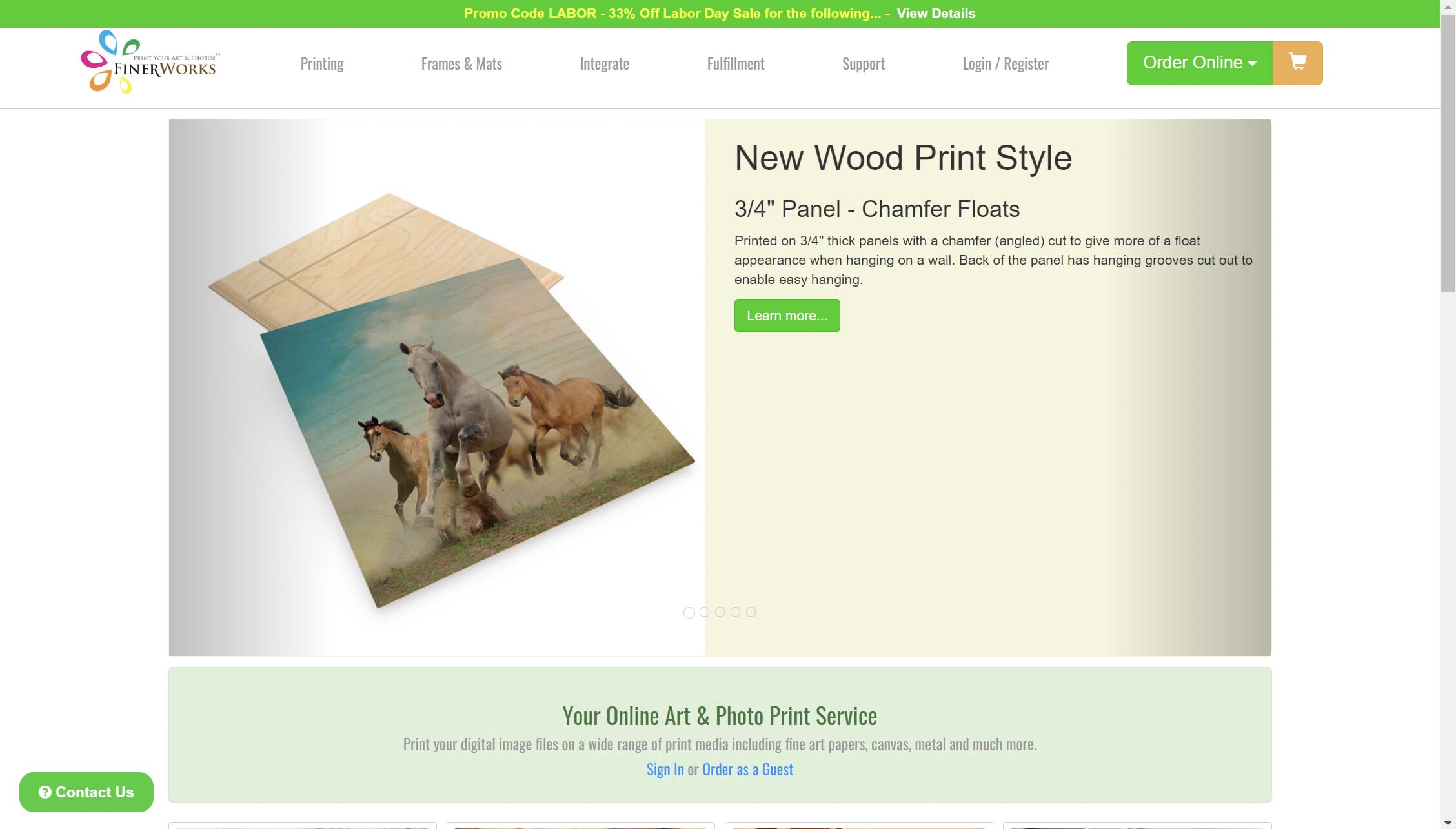 Very unique print offerings
With medium options such as wood and textured metal, this lab really orients on creating unique art reproduction prints.
Art reproduction oriented
Large assortment of paper options
Great offering of wood prints
Even better offering of metal prints, with the option of having the metal textured to match brush strokes
Longer reproduction time than comparable labs
For the finer things in life, look no further than Finer Works!
Finer Works really is a fine option indeed. It's clear from an immediate look at their website that Finer Works offers a slew of art reproduction options, whether you create with a camera or a pen and brush.
Their giclee printing option is wonderful, offering a large assortment of fantastic paper. Paper is custom picked according to the type of print you are looking to have made, some papers thrive better with photography while others do great with various art mediums. You can even order a presentation mat folder as an add-on to any of the prints. This is a wonderful way to present printed works to a client or an art gallery!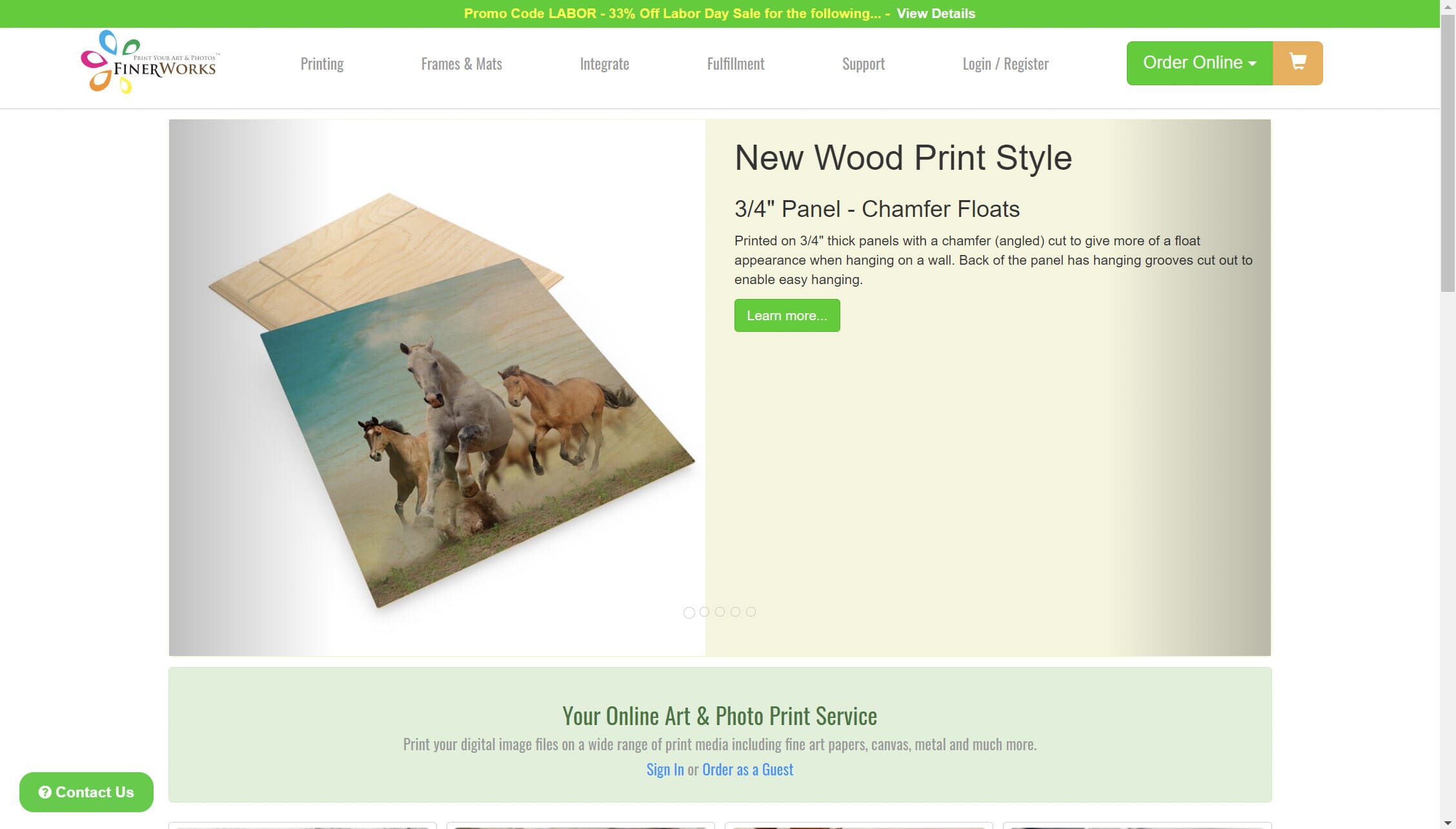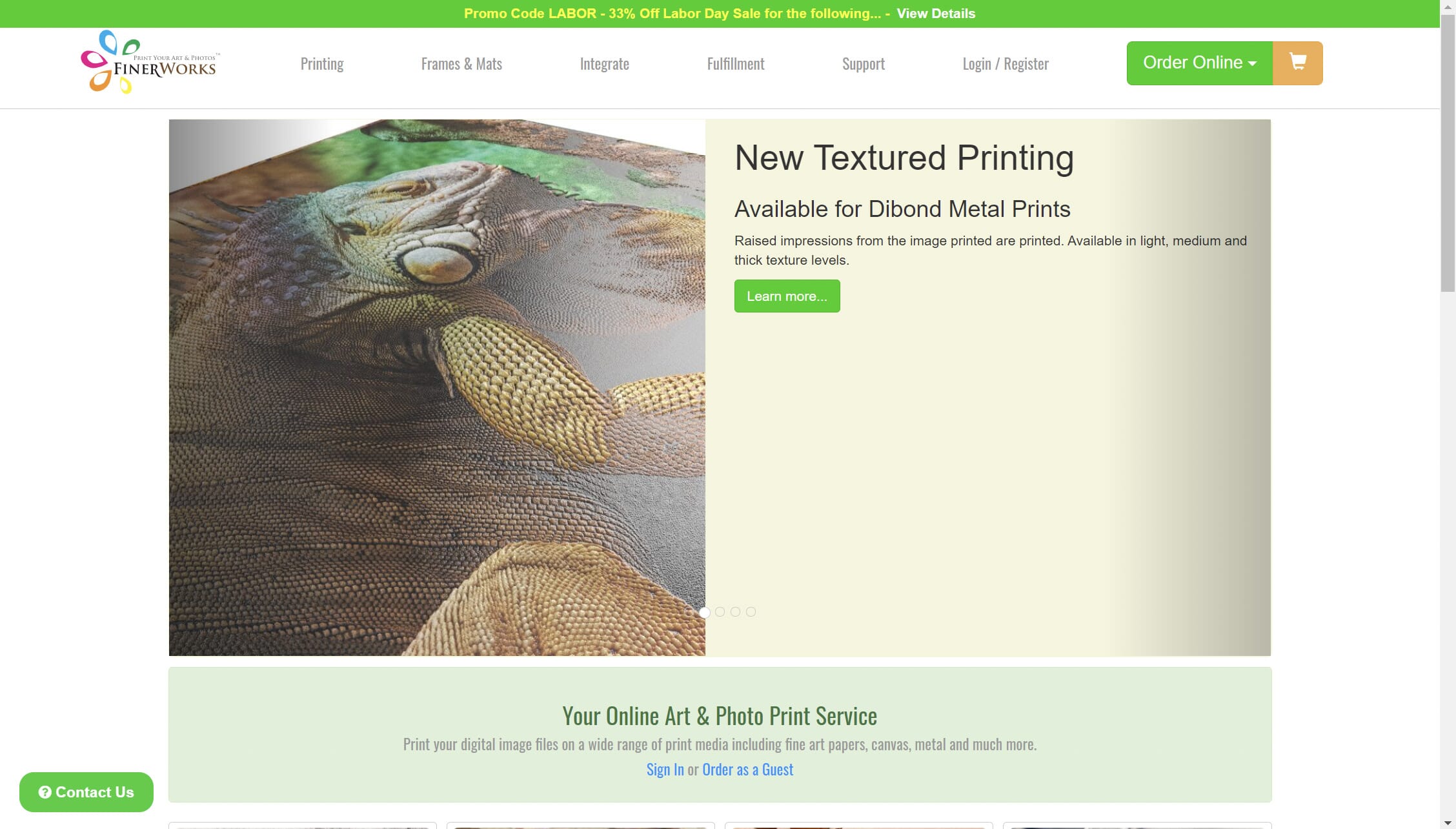 Finer Works even offers some unique options, such as prints done on wood or thick aluminum Dibond panels. Both are frameless and add a whole new three-dimensional life to your creations! The wood options include one that allows the wood texture to seep through and one that does not, while the Dibond panels can either be smooth or textured (to really enhance your work). The textured option of the Dibond panels is especially great for painters, as it is raised to match the visible paint strokes.
7. Printkeg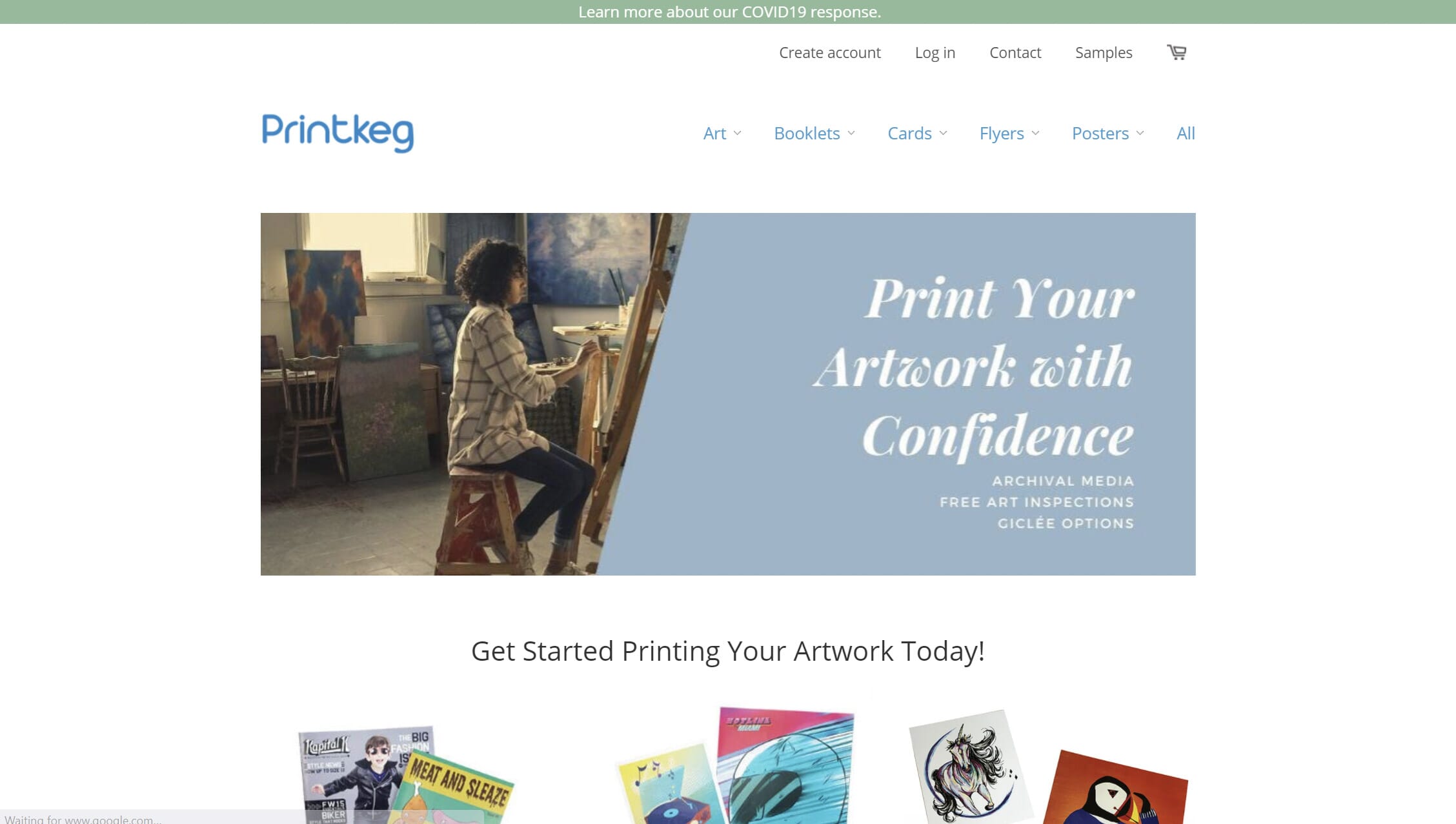 Made best for the retail artist
If you're an artist who sells their work, this lab will feel like it was developed just for you!
Made for fine artists and commercial artists pretty exclusively
Low cost and affordable
Can even print comic books and such products
Lower cost does mean the paper selection is limited
This is a business that prides itself on being dedicated to artists – and you can tell by the selections of services they offer! Printkeg can create anything from posters to watercolor prints. In fact, Printkeg actually adapted its entire company philosophy and atmosphere to serve artists! A breath of fresh air for many artists since most labs focus heavily on photographers.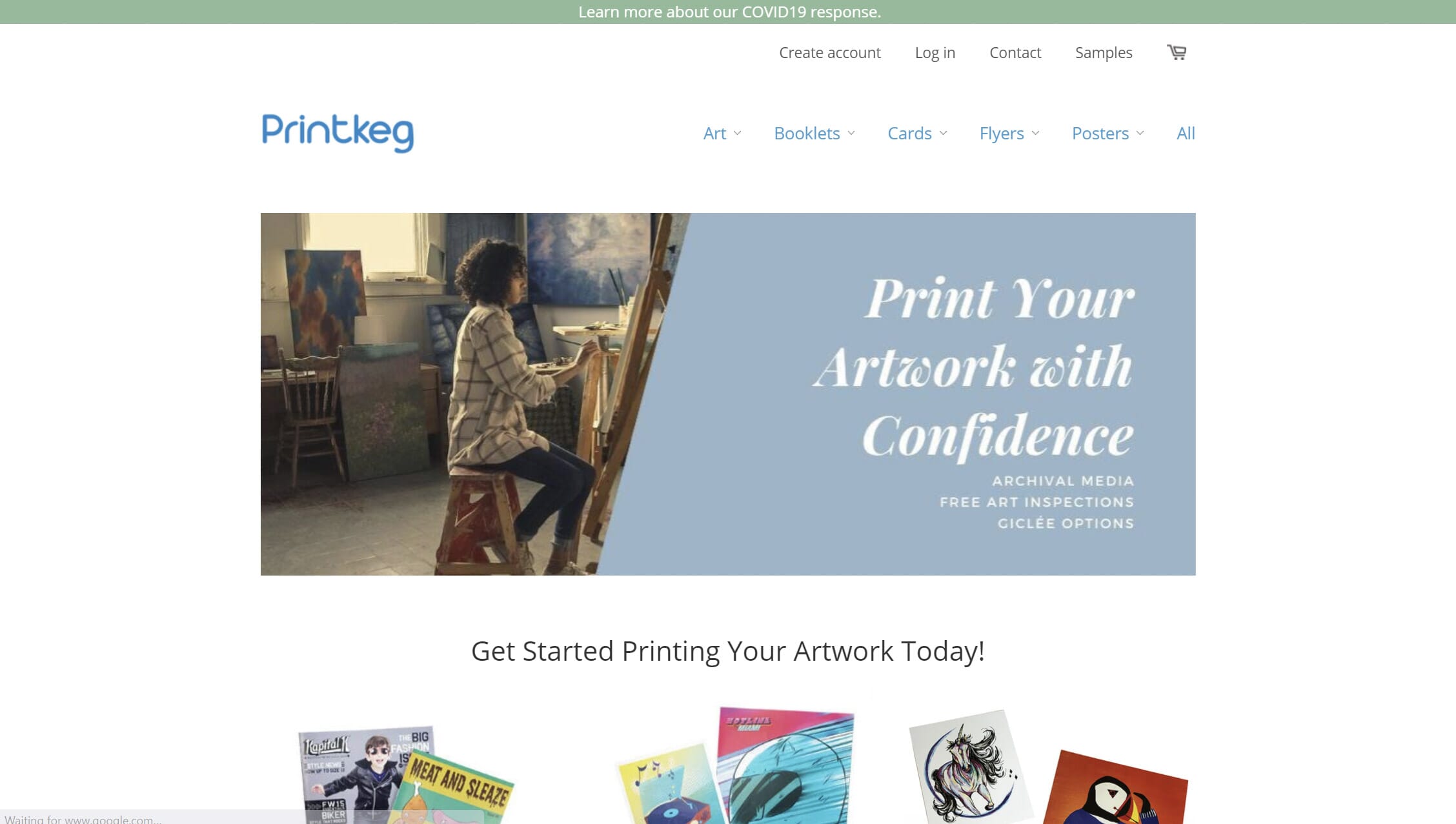 Printkeg is one of the most cost-effective options out there, especially for the retail artist. That is why so many of their printing options revolve around art for sale. It's quite easy to nab a bulk of their prints and begin selling at conventions and shows! Their quantity discounts especially reflect this notion, alongside very fast production times (very key in the more commercial world of artwork).
You can even get full comic books printed, how cool is that?
8. Blazing Editions
Best for Art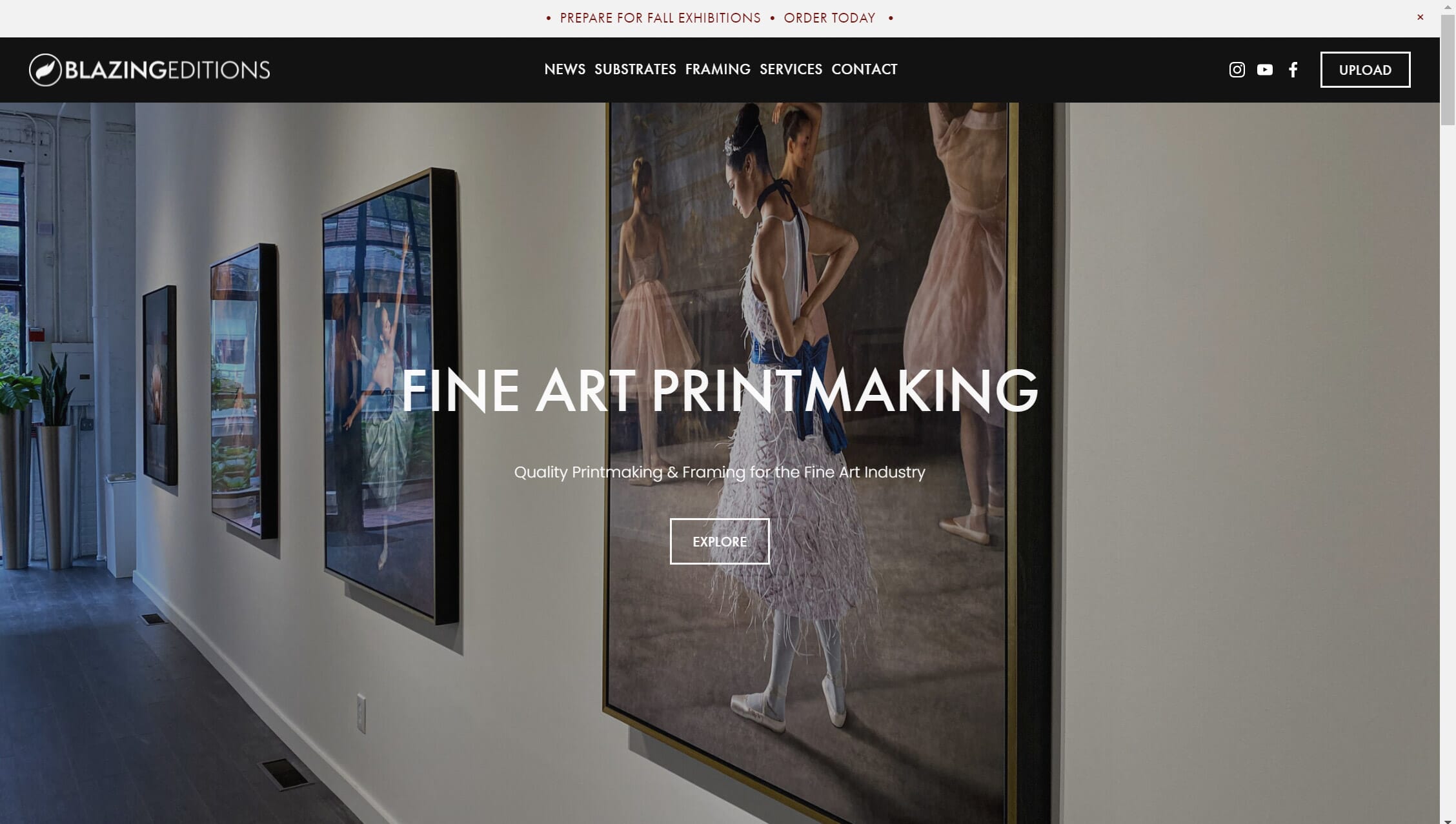 The ultimate high-end art reproduction lab
If you need the best of the best, this lab will get you there. Each job is custom quoted and custom fit to your needs.
Exceptional quality, with a personal art consultant
100% satisfaction promise
Can even hand-texture canvas for a very authentic reproduction
Expensive, prices need to be requested
Blazing Editions is here to blaze past all of the competition! Sort of, their prices might push them out of the consumer market and exclusively into the top-tier industry. With no prices available on the website, each job is custom quoted according to your needs. Though this may make the consumer wary, artists might actually be more enthused by this as that means that you have an actual real-life human there to help guide you into making the best decisions for art reproductions.

With so much of their offerings and branding revolving around exquisite quality art reproductions, you can certainly expect utmost quality here. Blazing Editions is frequently used by art galleries around the country, and even go as far as representing and distributing various artists in the field! They guarantee 100% satisfaction and continue working with the artist until the prints are pure perfection. If you're looking for the best of the best, here it is.
As an added bonus, they can even hand-texture canvas for you to match the brush strokes. Talk about an authentic reproduction!
Which Online Printing Service Is Right for You?
Because art is so subjective to the artist, we can only provide suggestions as to what is considered the right service for you and your work! It is best to order samples from the various labs on our list and see what suits your creations the best.
That being said, our overall favorite is Canvaspop – both for the quality of their canvas prints as well as their very consumer-friendly service offering (like being able to print lower resolution images). Miller's (and, by extension, Mpix) is also a great choice for their variety of papers and finishes while keeping the price relatively reasonable. For a more unique touch, Finer Works wood and aluminum panel options are incredible, especially being able to mimic brush strokes! For those needing the absolute best of the best (for a gallery show, a high-end client, or otherwise), Blazing Editions is a no-brainer.