Several months ago, we compared the biggest and best printers available for on-demand photo books.
And although there are plenty of excellent options out there with different advantages and disadvantages, two, in particular, stand out from the pack.
On one end of the spectrum stands Mixbook, an impressive newcomer. Recently, the on-demand bookbinders have made waves among photographers for the quality of their products. On the other end is Shutterfly, an early undisputed giant with a more mainstream following.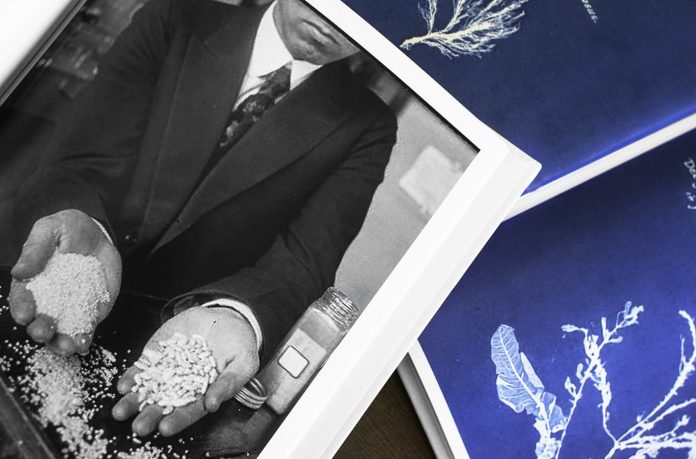 When you buy through links on our site, we may earn a commission at no cost to you. We evaluate products independently. Commissions do not affect our evaluations.
Mixbook vs. Shutterfly
For those new to the world of photo books, both are incredibly appealing options to collaborate with.
In most ways, the two companies are neck and neck with one another. They offer similar prices and products, making it hard to determine the differences between the services.
However, our goal at PhotoWorkout is to clear things up for our readers so that they may make the decisions best for them. So, today we'll be dissecting the two front runners, comparing Mixbook vs. Shutterfly piece by piece.
Related Post: Mixbook Photo Book vs. Blurb
MIXBOOK OVERVIEW
In short, here was my final verdict on their books:
Going into the review, I had high expectations of Mixbook based on what others had to say. The online press did not disappoint. From the moment I went on the website to the minute I finished flipping through my book, it was hard for me to find faults. That's not to say that the Mixbook photo book is perfect. While it is affordable, it's not the cheapest option around. The internal editor could always offer additional tools and capabilities. More sizing and binding options certainly couldn't hurt things. However, to gripe on these points feels a lot like nitpicking.
Mixbook isn't without its flaws, but it has garnered positive attention across the photo community for good reason. They offer a professional-looking final product well within most artists' budgets. But does it hold up when examined head to head with a long-time industry leader?
SHUTTERFLY OVERVIEW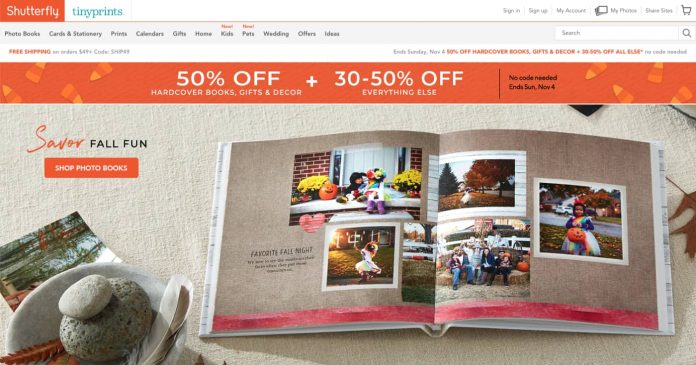 Shutterfly has been printing since 1999. It is a flagship printer shipping products in formats and on a variety of mediums. In the past, we have done several reviews about them, e.g.:
With years of experience under their belts, they have a few advantages that other smaller competitors can't compete with.
Related Post: Walgreens Photo Book Review
Offering seven different sizes and a variety of available materials, they have one of the most extensive photo book lines on the market. What's more, Shutterfly is able to churn out finished products within three business days. Pricing starts as low as $16 per book (although add-ons can quickly increase the base cost). Make sure to check ongoing promotions for steep discounts of up to 50%.
The site isn't perfect – in particular, UI is a bit clumsy and cluttered at times. But thanks to the company's resources, they're able to offer solutions to get around some of their shortcomings.
For instance, Shutterfly offers a "Make my Book" service, in which trained professionals will design an album using whatever content you choose. Of course, if you want to keep the design work in your own hands, there are also simply drag-and-drop templates that the site has to offer.
A few weeks ago, I decided to print a mock-up for a personal photo project to see for myself if Shutterfly photo books lived up to their reputation.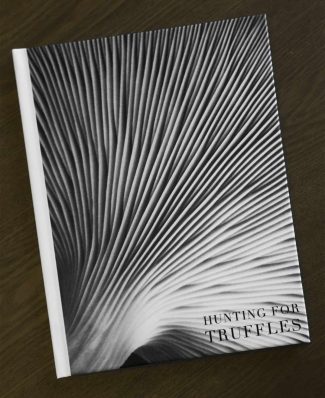 There were a few minor differences between my Shutterfly product and my previous Mixbook order, but in most matters the two were comparable.
The matte finishes looked almost identical, as did the materials used to bind the cover. As far as print quality goes, I was impressed by the rich tonality and contrast Shutterfly's finished project provided. Despite being a much larger corporation, Shutterfly adds just as much TLC into its books as Mixbook.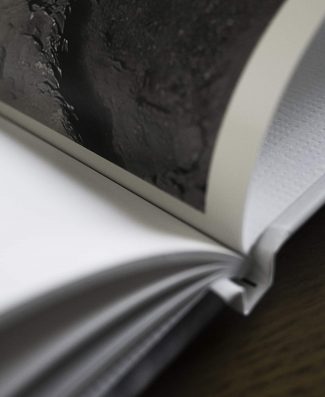 Before trying out Shutterfly, I assumed that their business revolved around making almost scrapbook-esque family albums and instant prints. Shutterfly can, in fact, accomplish those tasks. However, they also prove to be a viable contender for fine artists looking for higher-quality products.
Head-to-Head Comparison
So which service is best for you? Here's our take based on a few of the categories that matter most to potential buyers.
Pricing
Our choice: Mixbook
On the surface, Shutterfly seems to be the more affordable print service. After all, the company loves to tote around the fact that they offer photo books under $20. Furthermore, they frequently have sales going on that may take a nice chunk of change out of your final fee. However, there are some added fees that will likely catch you off-guard at checkout.
As with most sites, Shutterfly has a number of add-ons that can be applied to an order to enhance the final product. Unlike most websites, however, Shutterfly customers will almost certainly have to tack on add-ons, as base books are pretty bare bones. For instance, each book order only includes 20 pages – beyond that, customers must buy by the page. Larger volumes charge over $2 to add just one page to a volume. Combined with a $10 fee to remove Shutterfly logos as well as shipping and tax fees, it's easy to see how many users wind up spending more than they intend on even simple book projects.
That being said, Mixbook's prices aren't far off Shutterfly's. In fact, their base prices are almost identical (although Mixbook's larger photo books are slightly less expensive). However, we're giving Mixbook the edge in this round because they're a little bit more straightforward with pricing than their competitor.
Print Quality & Binding
Our choice: Tie (Both Mixbook and Shutterfly do an excellent job)
Shutterfly's prints were absolutely beautiful, far surpassing my expectations. The tones were rich, and the paper complimented my black and white images especially well.
Unfortunately, there was one minor print error that I ran into (the edge of one of my images bled off the top side of the page whereas my other shots had a white border all the way around). However, despite the misprint, I was happy enough that I would use their services again.
I was also pleased with what I received from Mixbook. They did an excellent job with color management, and my end product looked exactly as it did on my online preview. My one little gripe, in retrospect, is that I think the printers may have added a little bit of extra sharpening between my submission and the print.
Honestly, it was too difficult to choose a winner in this category simply because they both do an excellent job. Their few weaknesses balance one another out, making it hard to identify a clear-cut winner.
I was a little bit more impressed with Shutterfly's prints as a whole. However, I liked Mixbook's standard binding a bit more. While Shutterfly's pages need to be held down to stay in place, Mixbook's default bind lays much flatter.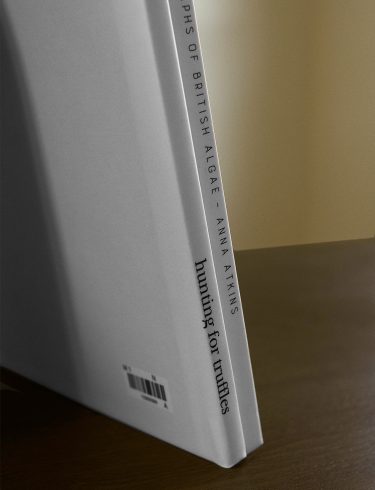 Options & Support
Our choice: Shutterfly
In this field, Mixbook, unfortunately, doesn't stand a chance. The small company employs under 100 individuals. Shutterfly, on the other hand, has a workforce of nearly 2,000 employees.
For first-time users, Shutterfly is an easy choice because they simply have more resources to guide customers through the bookmaking process.
In fact, Shutterfly has a "Make my Photo Book" Service in which you can forward photographs and the folks behind the scenes will design the perfect book for you. They also offer a variety of presets and templates that are easy enough for beginners to use, but still, offer some control over the finished product.
That's not to say that Mixbook is especially difficult to use or that their staff is in any way unhelpful. They too have templates and social media shortcuts that can make the process of building a photo book easier. But, because they are a smaller company, they can't go above and beyond the way Shutterfly can.
The Verdict
Both services have earned their spots at the top of the food chain and provide comparable quality. If you're not computer/design savvy and don't want to go through the arduous process, Shutterfly may be the right option for you.
On the other end of the spectrum, if you have a large project and want to cut prices where you can, Mixbook may be able to cut prices without cutting quality.
In short, the printer you choose depends on where your priorities lie. Our final verdict is this: it's difficult to go wrong with either of these heavy hitters.