It's hard to lose things of value. Pictures can get lost from your Android device, either due to a software malfunction or by accidental deletion. And that's where photo recovery apps come in handy.
Now, you won't want to grab just any recovery app; we recommend you pick one that is careful with your data, efficient, and can successfully recover pictures without compromising the safety of your device. Keeping these factors in mind, here are the nine best photo recovery apps for Android devices!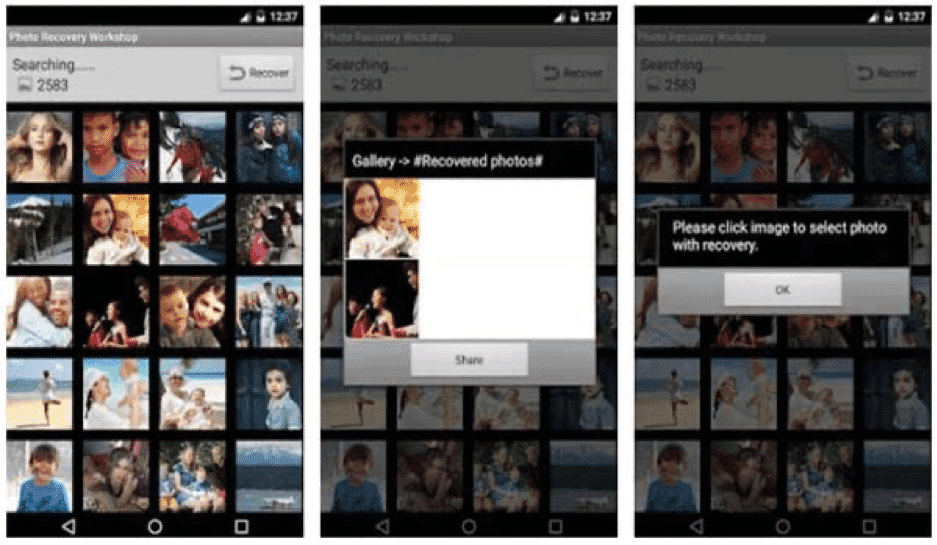 Best Photo Recovery Apps for Android:
When you buy through links on our site, we may earn a commission at no cost to you. We evaluate products independently. Commissions do not affect our evaluations.
1. DiskDigger Photo Recovery
Our Pick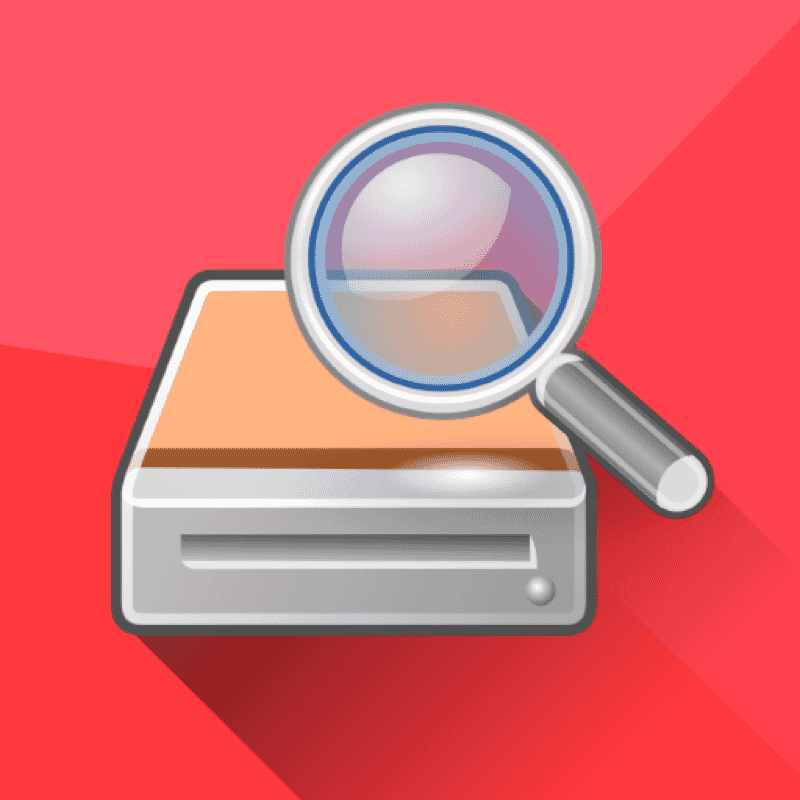 DiskDigger Photo Recovery
The best photo recovery app
DiskDigger performs an extensive scan of your storage and recovers files you thought you lost.
DiskDigger Photo Recovery is available for:
Pros
Recovers both photos and videos
Removes unnecessary files to clear storage
Allows you to upload recovered data using the FTP protocol
Gives a comprehensive preview of located files
Cons
Does not include an option to scan storage media separately
If you want a photo recovery app for Android that can thoroughly scan your storage spaces, then DiskDigger is a good pick. This app is optimized to identify a wide range of file types so that no picture is left out.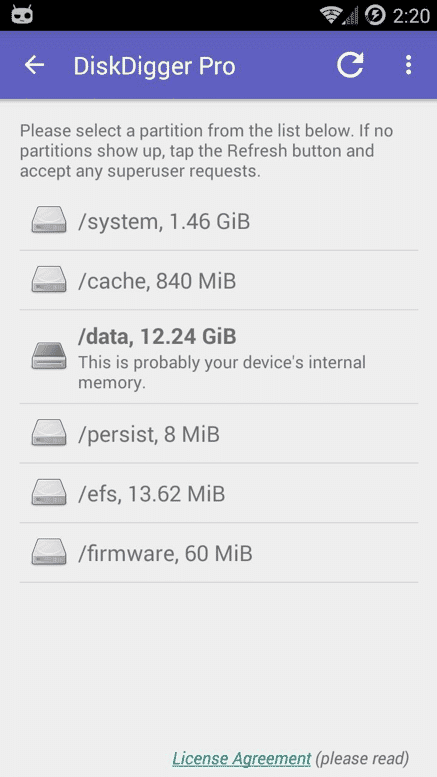 DiskDigger also offers the option to upload your restored pictures to a cloud server. You can create a backup cloud drive so you won't have to worry about losing your files to any hardware or software difficulties in the future.
Related Post: Best Apps to Hide Photos
The deep scans coupled with the storage optimization make DiskDigger a fantastic package. You're sure to get consistently satisfactory results!
2. Photos Recovery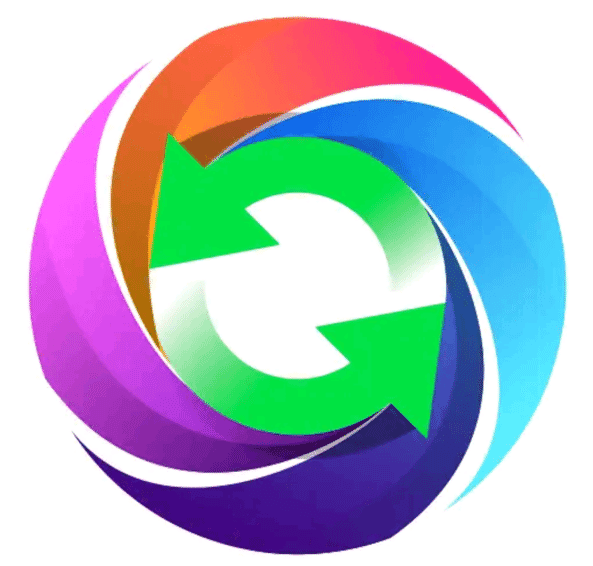 Photos Recovery
Great for scanning recently deleted pictures
Photos Recovery is very efficient at restoring recent accidentally deleted pictures.
Photos Recovery is available for:
Pros
Quick file transfers
Accurately traces deleted photos
Prioritizes recently deleted files
Cons
Restoration rate is low for pictures that have been deleted a long time
Sometimes, you delete a photo that you didn't know you were still going to need. In such cases, the Photos Recovery app makes all the difference.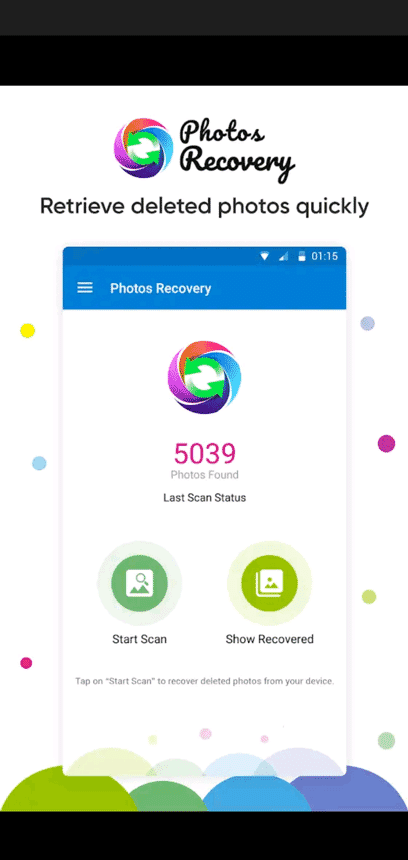 The app uses a special algorithm to trace recently deleted pictures and videos. That means that it yields the best results when used immediately after a picture has been deleted.
Photos Recovery supports various file types and has a separate section just for recovered photos.
3. Dumpster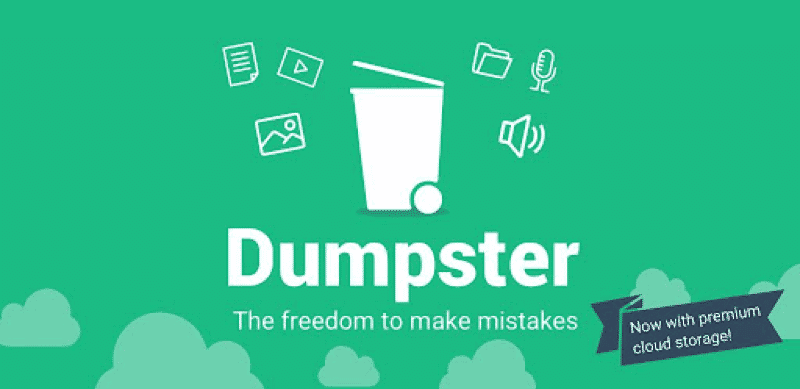 Dumpster
Best for fast restoration
Dumpster is a fast and secure photo recovery app for Android devices. If you need to recover your photos ASAP, then Dumpster is the way to go.
Dumpster is available for:
Pros
Super-fast recovery
Alerts you when an image is deleted
Comes with a privacy mode
Has backup cloud storage for your pictures
Cons
Uses more battery than other apps
Dumpster is a quick and powerful photo recovery app for Android devices. The app boasts a two-minute image recovery time, which is significantly faster than its competitors. On top of that, it allows you to restore images, audio, videos, and RAW files seamlessly on your Android devices.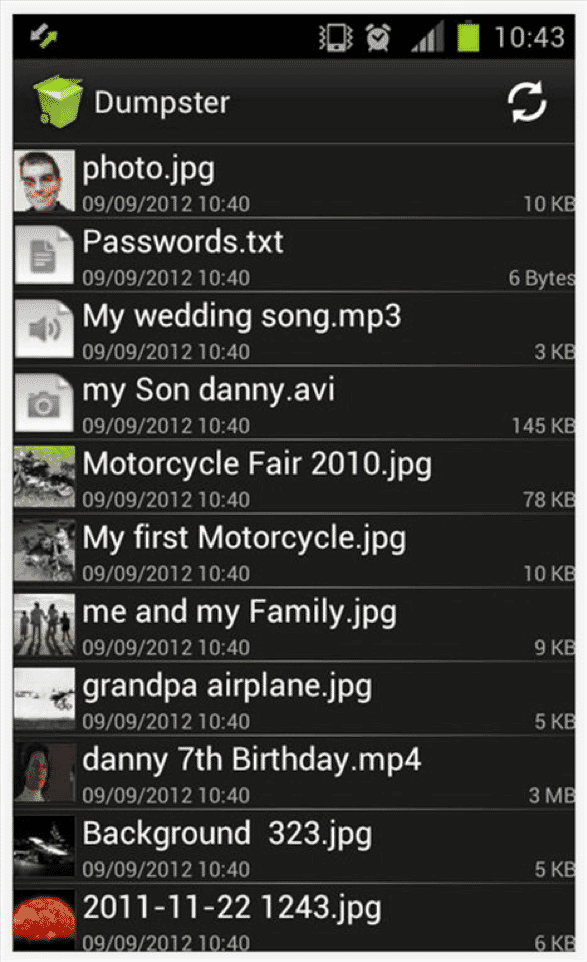 This versatile app also provides a preview of the recovered files so you can decide which ones you want to keep (and which you want to filter out). Getting rid of unimportant files will save you a lot of time and storage!
Another noteworthy feature is that, unlike all the other Android photo recovery apps on this list, Dumpster constantly runs in the background, and it sends you a notification whenever you delete a file. Though this feature can be advantageous, it does use up battery life.
4. Restore Image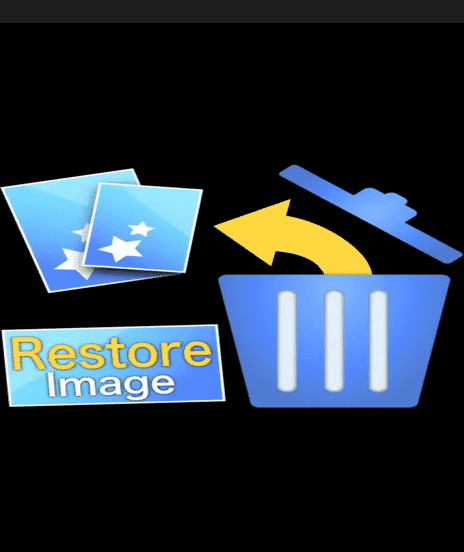 Restore Image
Perfect for beginners
Restore Image is convenient for users who wish to avoid the technical details of photo recovery software.
Restore Image is available for:
Pros
Simple interface
Two-step recovery process
Retains original image quality
Cons
Insufficient features
Photo recovery software can get complicated. Luckily, Restore Image is a photo recovery app specifically designed for beginners. If all you want to do is restore a few lost images from your device, this app will get the job done.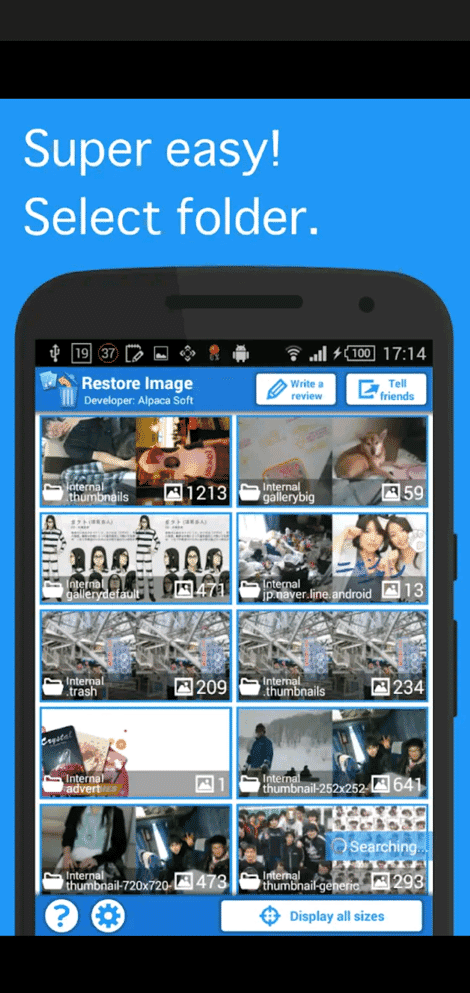 Restore Image allows you to choose from the folders in your storage; then the app initiates the recovery process. Once the restoration is complete, you can view all the restored images.
The best thing about this app is that it maintains image quality and data security during the entire process. So if you're a beginner who wants to learn and experiment with photo recovery apps for Android, try this app out.
5. EaseUS MobiSaver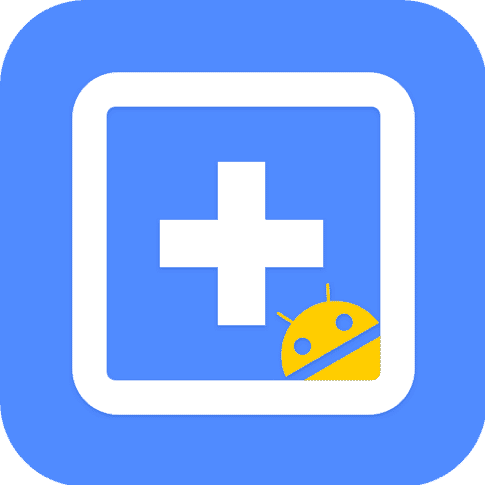 EaseUS MobiSaver
Great for professional use
EaseUS MobiSaver recovers a variety of data types, including images, and it's perfect for professionals needing to recover essential files.
EaseUS MobiSaver is available for:
Pros
Recovers data from both internal storage and SD cards
Restores call logs and lost contacts
Retrieves images and videos of different file types
Scans for virus attacks
Cons
Made for professionals
EaseUS MobiSaver is an all-around recovery app for your Android device. From images and videos to contacts and SMS, the app can help you restore anything you might need.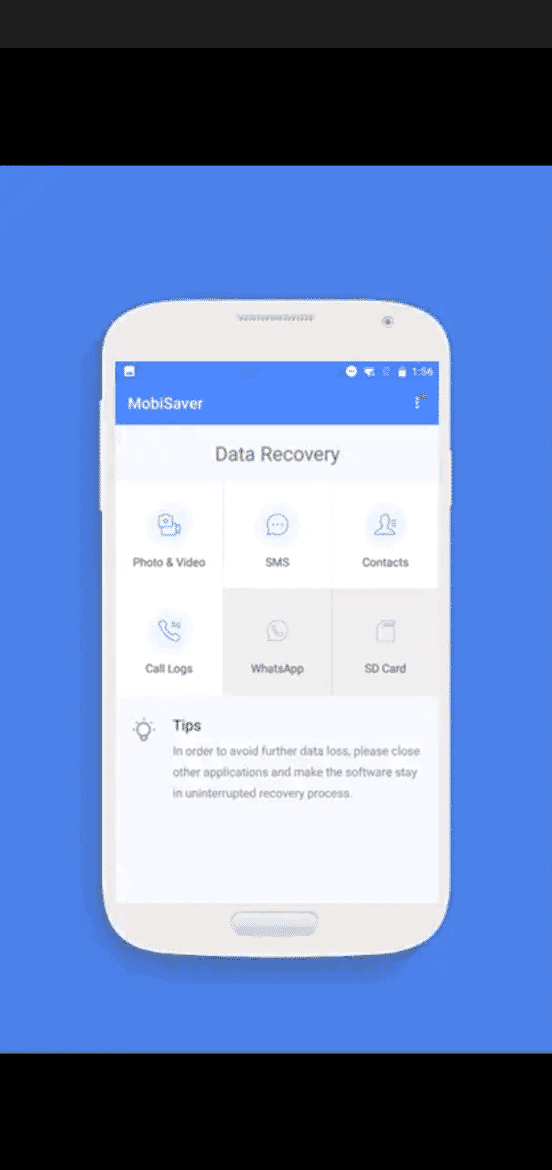 The app scans your internal storage and SD card to track down all photos based on time, file type, file size, and date. This function makes searches more precise and helps you recover the precise images you're after.
It is also worth mentioning that the app protects your system from virus attacks, so your images will remain untouched. In fact, this app is so powerful that it can even recover corrupted photo files. If you're struggling to recover corrupted files, you should definitely consider EaseUS MobiSaver.
6. DigDeep Image Recovery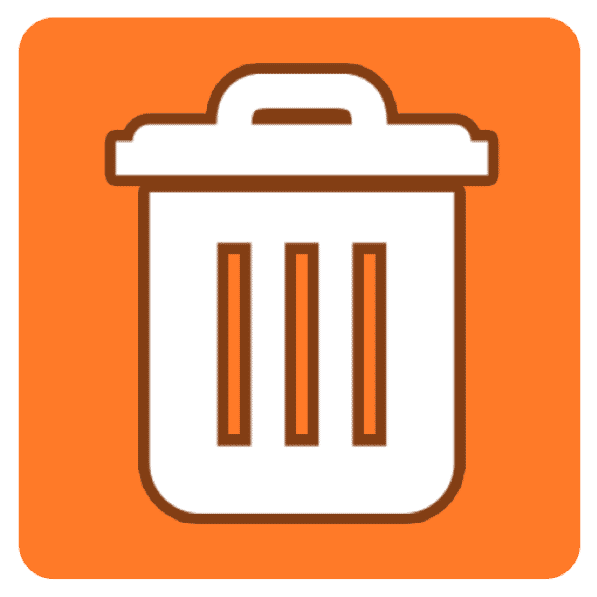 DigDeep Image Recovery
Great for thorough backup
DigDeep Image Recovery creates a backup of your images to keep them safe for future use.
DigDeep Image Recovery is available for:
Pros
Shows the exact location of restored photos
Great at scanning internal storage
Restores images to a backup folder in the DigDeep app
Cons
Recovered images can experience compression
If you share and download a lot of files onto your Android device, you will inevitably run out of phone storage and have no choice but to use SD cards. While there's nothing wrong with having so many files, it can become problematic when you cannot locate a particular picture despite having manually gone through all the folders in both your phone and SD storage. In such cases, DigDeep is an app worth using.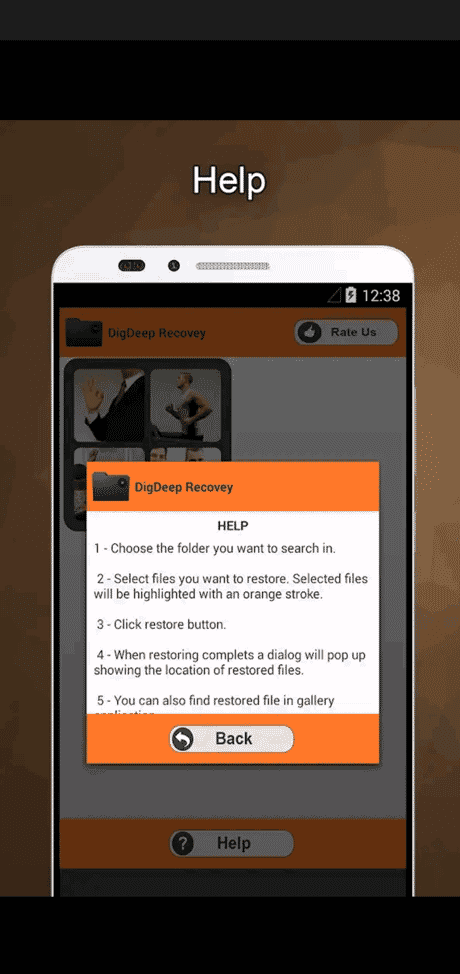 The app is optimized to scan SD cards thoroughly so you can track your image storage details. Once the scan is over, DigDeep uses the collected information to efficiently recover all your images from any folder you might select. You'll know the app has done its job when you finally see the details of the photos you're trying to recover!
Another praiseworthy feature of DigDeep: It categorizes pictures according to folders so you can quickly navigate the app. Convenient, right?
7. Deleted Photo Recovery Workshop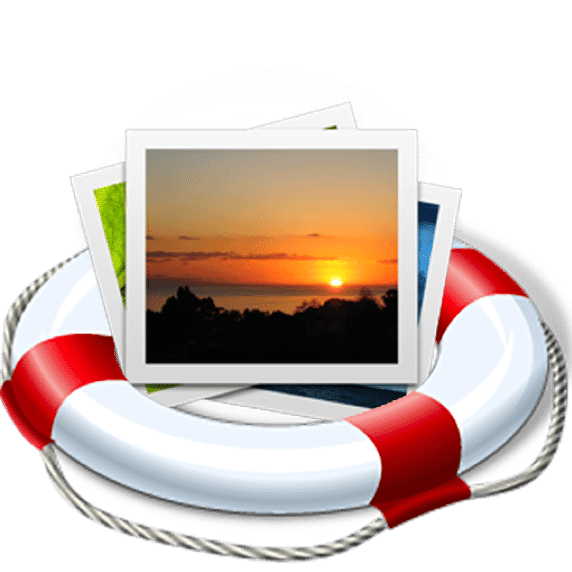 Deleted Photo Recovery Workshop
Best for one-time use
The Deleted Photo Recovery Workshop app utilizes minimum storage space and limited device power to recover and store images.
Deleted Photo Recovery Workshop is available for:
Pros
Easy to use
Supports all image formats
Does not require you to root your device
If you are looking for a photo recovery app for Android that prioritizes the quality of your lost images, then Deleted Photo Recovery Workshop should be at the top of your list. It's a small app with a simple interface and is very easy to use.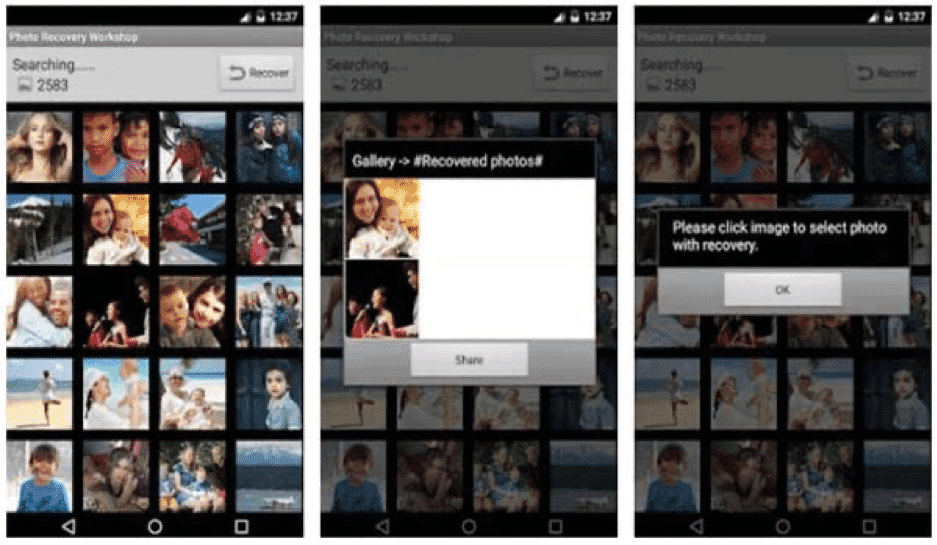 The app can determine the precise details of missing images via a long scan. Once the scan is over, you can select which images you'd like to keep and which you'd like to delete forever.
Deleted Photo Recovery Workshop is very lightweight and does not use much battery or RAM to complete the recovery process. This makes it a great choice for budget smartphone users.
8. FonePaw Data Recovery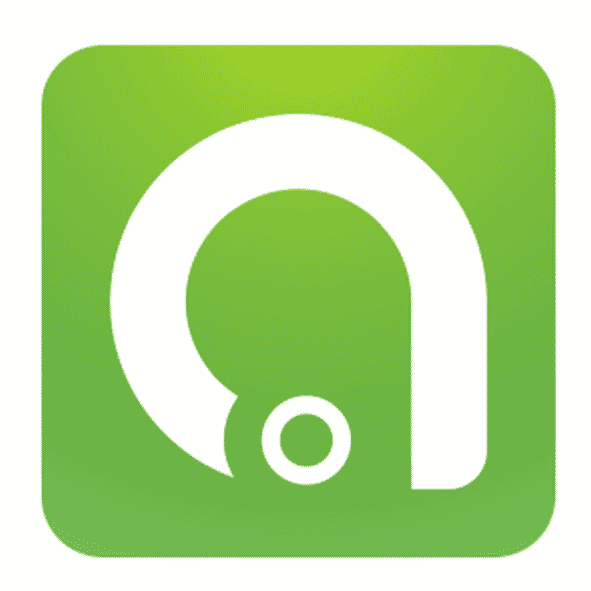 FonePaw Data Recovery
Perfect for storage optimization and image protection
FonePaw Data Recovery features a complete toolset that can recover photos with ease.
FonePaw Data Recovery is available for:
Pros
3 different modes available for different types of storage
Restores 100+ file types in lossless quality
Transfers files quickly
Recovers photos from corrupt folders
Cons
Works better when used from a computer
FonePaw is your one-stop solution for smartphone maintenance. Every feature on the app is high quality and efficient, especially the photo recovery option. If you've ever experienced OS crashes, ROM flashing, or SD card errors, you'll be relieved to know that FonePaw has your back.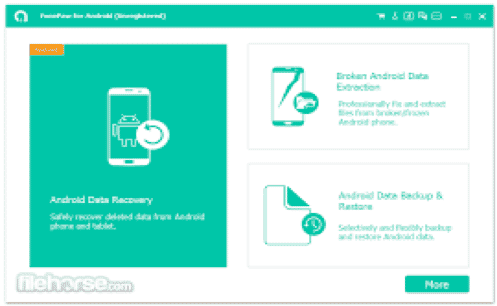 For the best results, connect your Android device to your computer and open the app. What's great about FonePaw is that it is capable of retrieving data from your Android device in case you encounter a rooting error. In addition, it boasts three scan modes to restore missing data from your internal storage, SD card, and SIM card.
This all-in-one app will not only recover your lost images but also protect recovered data from future virus attacks.
9. Dr. Fone Data and Photo Recovery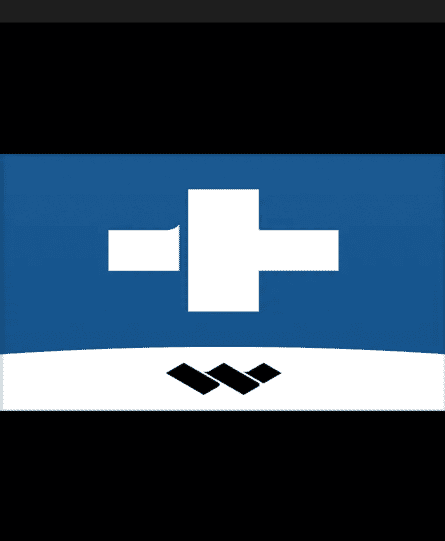 Dr. Fone Data and Photo Recovery
Best for recovering sensitive files and photos
Dr. Fone Data and Photo Recovery is one of the most reliable photo recovery apps you can find.
Dr. Fone Data and Photo Recovery is available for:
Pros
Encrypts your data for privacy purposes
Recovers from caches
Supports many file types
Transfers files without data consumption
Cons
Manually organizing recovered data can be a hassle
Sometimes, you might choose to take a photo of an important document, which contains sensitive and confidential information that you don't want to lose or be retrieved by others. Fortunately, thanks to Dr. Fone Data and Photo Recovery, safely recovering and securing such photos won't be a problem.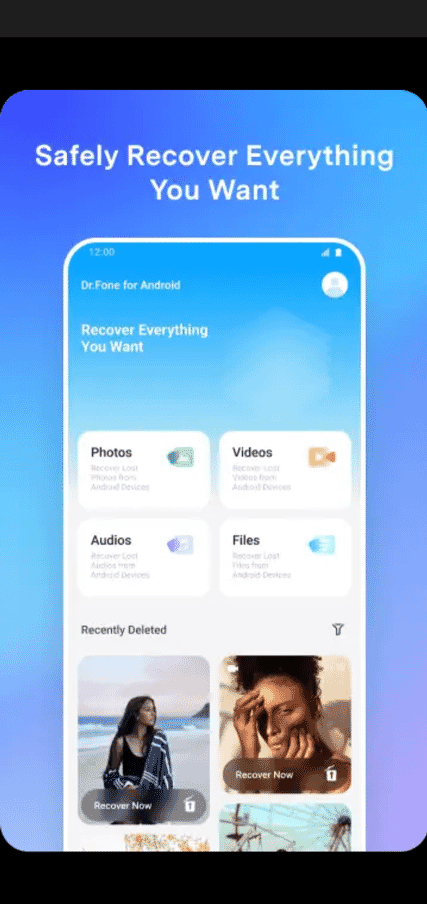 Upon recovering each picture, Dr. Fone encrypts the file to ensure complete privacy. And the app lets you conveniently transfer the encrypted image to a safer location (such as your cloud storage).
Dr. Fone also has smart features that can restore video, audio, and other files. No troubleshooting knowledge is required; simply select the file type and wait for the app to recover your essential data.
Pick an App and Recover Your Photos!
You can lose important photos from your Android devices for so many reasons, including corruption, low storage, and accidental deletion. The solution to these problems is a powerful and efficient photo recovery tool.
There are many great apps available, and we've presented our nine favorites. So pick one and get recovering!