Great Premium Lightroom Presets
As photographers, we know that a bit of subtle post-processing is sometimes all a photo needs to go from a regular capture to a stunning piece of art. Editing software gives us the tools to achieve just the right mood with a few small tweaks, but all of the options available can be overwhelming, and even lead to over-processed results.
Luckily, there are great photographers like Rachael Towne who offer bundles of premium Lightroom presets for the rest of us to purchase. With the click of a button, Towne's film-inspired processes can give your images just the touch they need to pop. No matter what aesthetic you're hoping to achieve, Towne has a preset bundle that can provide it.
Related Post: Best Free Lightroom Presets
Towne's sets come in a wide range of styles, and most preset packages will include both color and monochromatic options. Each set has been carefully designed to enhance a variety of different kinds of images, while adding unique effects to create a certain mood or a specific style, making these some of the best Lightroom presets available.
Bundles like the Color Fantasy set, B&W Romance set, and the Soft Pastels set will give your images a dreamy, ethereal quality, enhancing both landscapes and portraits with a bright, hazy glow. These are reminiscent of vintage film captures, but with a more contemporary look. While not ideal for every capture, these presets can really make a unique impact when used with the right shot.
You'll achieve even more creative color with the Cross-Process bundle, which offers best-value Lightroom presets ranging from subtle to intense cross-processing and split-tone effects. Towne's cross-processing presets are crafted in a way that highlights the unique results that this photographic technique achieves, but without overwhelming the source image.
In fact, these presets are so versatile that they can be applied to virtually any image – a landscape, a portrait, or a still-life. No matter what the subject matter, Towne's expertly-designed cross-processing presets will produce vibrant color, dynamic toning, and a touch of beautiful vintage flavor.
The Deeply Matte set is one of the more all-purpose options, adding a deep, dramatic matte look to each photo, along with a unique color wash. Depending on the temperature and shade of the wash you choose, ranging from a subtle cream wash to a more dynamic "Green Lavender," you'll drastically impact the feel of your image.
Landscape photos will benefit from Towne's specifically crafted outdoor presets bundled in the Beautiful Sunlight set, Autumn Glow set, Dream Color set, Hazy Pop set, and Dramatic Color Landscape set. These presets are crafted to enhance the colors, contrast, and atmosphere of outdoor shots, making them even more vibrant, eye-catching, and dynamic.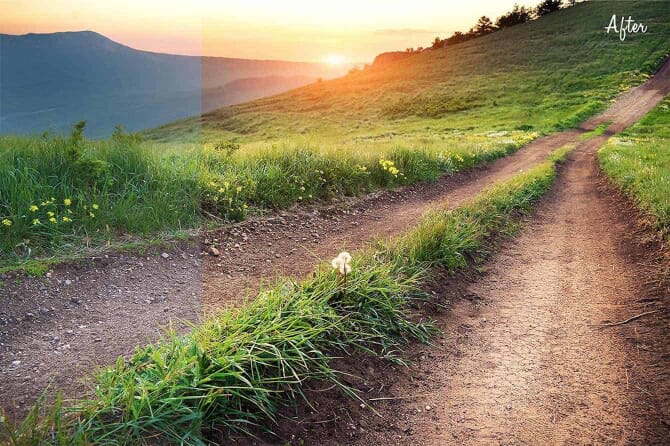 With the versatility of the Monochrome Landscape set, your outdoor shots can take on a soft and romantic effect or pop with a more dramatic, high-contrast look. The bundle also contains vintage toned monochromatic presets, giving even more modern landscapes a somewhat old-fashioned feel.
For portraits, Towne's premium Lightroom presets offer more great value, with presets in both color and black and white. These are designed to highlight faces in unique ways – the bundle includes presets that will brighten skin tone, dramatize freckles, lighten shadowed faces, improve dull indoor light, and tone down bright outdoor portraits. Still, you'll be able to find many uses for these presets outside of just portrait photography.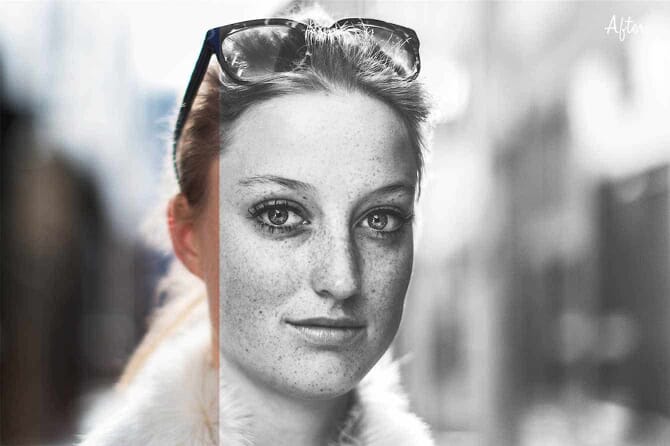 Towne's Vintage Film bundle contains some of the best-rated Lightroom presets. These beautifully crafted bundles are designed to replicate a wide range of film styles, including 70s and 80s film, color film, pinhole, autochrome, expired film, Lomography, Kodachrome, and wet plate.
These film-inspired presets come in both color and monochrome, and offer a huge range of post-processing options that can be applied to any image for a beautiful and interesting result. Some even include subtle light leak effects that bring the unpredictability of analog photography to a digital format, but in a way that can be adjusted to your liking.
Related Post: Luminar by Skylum – Ultimate Review
With most of Towne's presets, you'll be able to enjoy spectacular results without making additional adjustments. However, with certain images, you might need to go in and tweak individual elements to achieve the look you'd hoped for. This gives you the opportunity to customize each preset to suit your own tastes, and perhaps find new inspiration.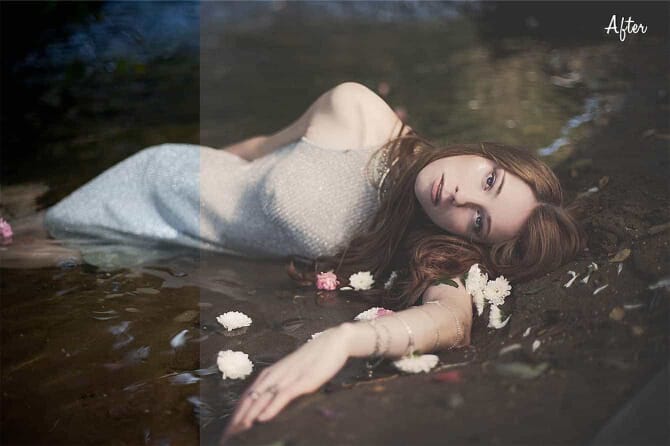 The presets in these bundles are created for use with Adobe Lightroom and are not compatible with Photoshop. They can be used with versions 4 through 6, as well as Lightroom CC. The presets work on both RAW and JPG image formats and can be used to create effects ranging from subtle touches to more dynamic processing.
While these premium Lightroom presets come in a wide range of styles, each one is carefully designed to enhance images without overpowering important elements like light, composition, and subject matter. It's refreshing to see some of the best Lightroom presets available offering clean, simple results that can be used in such versatile ways.