Evaluation of the Best Drone Editing Software
More and more so, drone – and the aerial photography and videography it's capable of producing – is becoming commonplace. Available in a variety of shapes, sizes, and models, they can be specially ordered online or picked up at a local electronics retailer without any hassle. But as more people are gaining a bird's eye view of the world, more people are seeking out the best software to edit drone video. 
Unfortunately, there's no simple answer. Hundreds of programs capable of making edits, but not everyone is created equally. We've gone through the trouble of analyzing six of the industry leaders, explaining in detail just what makes them so popular and the advantages they have to offer artists.
✔ Best Drone Video Editing Software (6 Picks)
Final Cut Pro X
Adobe Premiere Pro CC
DaVinci Resolve 12.5
GoPro Studio
Lightworks
CyberLink PowerDirector
Update: Read our AirMagic Review (a new dedicated drone photography software)
1.) Final Cut Pro X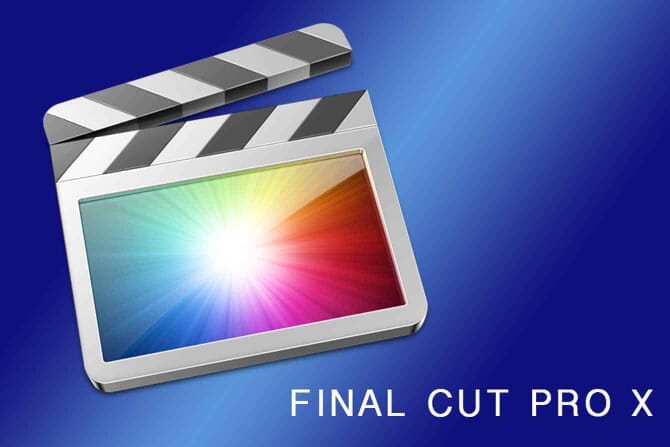 Price: $299.99
Operating System: Mac OS X v10.11.4 or later
UI Experience: ★★★★
Compatibility: ★★★
Output: ★★★★★
Features:

Multichannel video and audio editing. Can mix frame sizes, frame rates, and formats within a single timeline.
Sophisticated color correction and selective masking for a superior picture.
Imports directly from cameras or drives, multiple plugins. Can upload directly to Youtube, Facebook, etc.
Overview:
Final Cut Pro X, Apple's innovative editing software, is a leader in editing software for a good reason.
Virtually any filmmaker can benefit from the power packed into Final Cut. It features a brand new, intuitive user interface, including a "magnetic timeline" capable of color coding clips and overlapping video lanes for organizing complex projects. It also offers direct access to photo and audio libraries through its comprehensive program browser.
For die-hard Final Cut users, it's a hard departure from the UI of older models – in fact, the leap was drastic enough that it's driven away some consumers that preferred the way things used to be. Nevertheless, the majority of users have responded positively to the updates.
Aside from having multiple plugins available, it's capable of directly importing content from cameras or drives. Upon completion, a project can be uploaded directly to Youtube, Facebook, and other social media websites.
Related Post: The Best Photo Editing Software
For drone photographers looking to get their work off the field and online as quickly possible, posting directly to social media is an undeniable plus.
Unfortunately, Final Cut Pro has one major flaw when it comes to compatibility – it's only usable on the Mac. Because of this, it's completely inaccessible to a large percentage of videographers.
Its shortcomings are overshadowed by the image quality produced on output. With no issues processing RAW HD 4K footage, it features some of the best color and detail rendering available on the market. Furthermore, its rendering speeds far exceed the baseline performance, allowing users to simultaneous import and edit.
Final Verdict: Final Cut Pro X is a sleek, solid choice for working professionals seeking a polished end product in an efficient package. However, it does have a few shortcomings and is inaccessible for those using any hardware not produced by Apple.
Related Post: How to Get Started with Aerial Photography Using a Drone
2.) Adobe Premiere Pro CC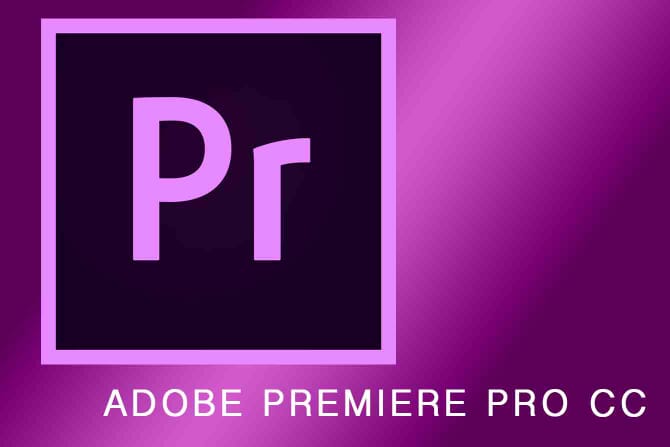 Price: $19.99 per month
Operating System: Mac OS X v10.6.8 or later, Microsoft Windows® 7 or later
UI Experience: ★★★★★
Compatibility: ★★★★★
Output: ★★★
Features:

Ability to save presets and apply edits and alterations across footage.
Supports a wide range of video and audio formats. Can process and edit 3D materials
Team projects feature allows for group collaboration
Overview:
One of the first nonlinear editing systems out there, Adobe released Premiere back in 1991. Today, it continues to be one of the leading editing software available, providing frequent updates to support evolving tech. In its most recent iterations, it's done some serious revamp regarding UI.
Adobe Premiere Pro CC now allows edits to source footage, saving countless hours of editing. Notably, it's also upped it multicam support, with the ability to sync up to 64 angles at once. For drone users, this could mean seamless transitions between ground and aerial shots.
As far as compatibility goes, it transfers easily between Adobe programs such as After Effects. It supports a wide variety of video, animation, and audio formats. And, unlike fellow competitor Final Cut Pro, it is usable with both Windows and Mac products.
Its main shortcoming lies in its comparatively slow rendering time. It also struggles to process ultra HD 4K footage and lacks export presets supporting the larger frame size. Outside of output, it's also only available by subscription rather than a one-time payment. For the long term, this means that Adobe can be a bit pricey when compared to similar products.
Final Verdict: If you have an existing Adobe Cloud subscription, there's no reason not to take advantage of the tools Premiere has to offer. If you can get past its slow speed, it has a lot to offer in an intuitive format.
3.) DaVinci Resolve 12.5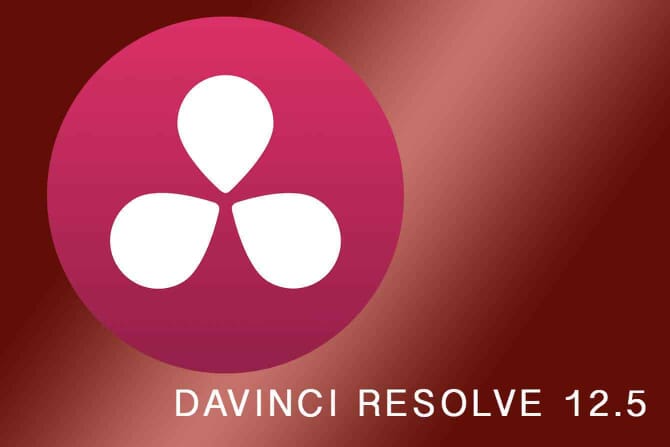 Price: FREE (Standard), $299.00 (Studio)
Operating System: Mac OS X v10.10.5 or later; Microsoft Windows OS 8.1  or 10 Pro; Linux CentOS 6.6 or later (studio version only)
UI Experience: ★★★★★
Compatibility: ★★★
Output: ★★★★★
Features:

Advanced curve editing and primary/secondary color correction for controlled tonality and color space
Cutting edge audio mixing and mastering – can handle up to 1000 tracks and equalization and dynamic control
Series of tactile modular Fairlight control panels
Can process multiple jobs in render queue for efficient batch processing
Overview:
As far as free video editing software goes, there's no beating DaVinci Resolve. Its capabilities and workflow stand up strongly against paid programs like Premiere and Final Cut, offering many of the same features. Described as a "Hollywood-caliber" program, it may not look much different from other editing software. However, it does sync with tactile controls such as the state-of-the-art Fairlight audio console for precision edits. Notably, it's often praised for its top of the line color correction technology, offering a series of sliders, wheels, and curves to get your footage looking its best.
Related Post: Understanding Hyper Lapse Videos
DaVinci can be used on Mac, Windows, and Linux hardware (although running on Linux does involve purchasing the Studio upgrade). However, it's inexpensive price tag means that it sacrifices some of its ability to process file formats – which includes the standard. MOV format employed by many drones. Even with the Studio upgrade, DaVinci is lacking in the compatibility department.
Luckily, Resolve does an excellent job on the output rendering front. It features a render queue, making it perfect for batch processing jobs. Like Final Cut Pro, it's also able to deliver directly to video sharing sites like Vimeo and Youtube.
Final Verdict: If you're on a budget but not willing to sacrifice quality, DaVinci Resolve may be your best bet. It offers all of the basics a videographer could ever need or want, despite not being able to process certain file types.
4.) GoPro Studio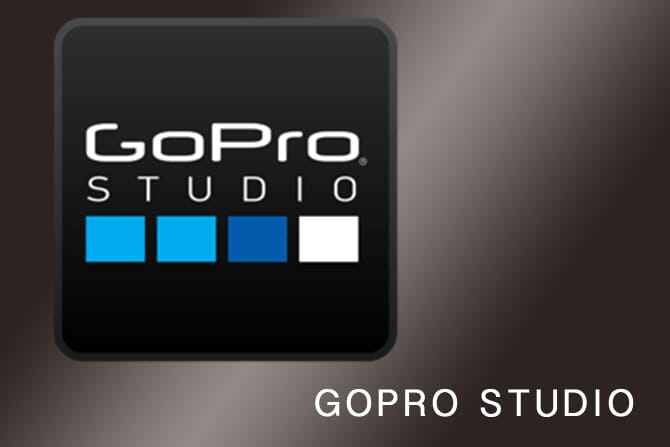 Price: FREE
Operating System: Mac OS 10.10 or later; Microsoft Windows OS 7, 8.1, or 10 (64-bit only)
UI Experience: ★★★★
Compatibility: ★★★★
Output: ★★★
Features:

Image correction/fisheye reduction eliminates distortion
Drag-and-drop options and presets
Easy to understand controls excellent for novice filmmakers, tutorials included
Overview:
As you might have guessed, GoPro Studio is designed specifically to process and footage produced by GoPros and other similar action cameras that are commonly used on drones. With automated uploads and imports, editing presets, and audio syncing, this software is designed to work for those still learning the ropes of videography. However, the simplicity of the program means dealing with a few annoying limitations. Among the most problematic of these limitations is not being able to see audio levels and make volume adjustments for easy listening.
Related Post: Best Video Editing Laptops
As far as compatibility goes, GoPro Studio has the advantage of being able to work with footage produced by a variety of different cameras (despite being a GoPro specific product). Though it is compatible with Windows as well as Mac, it has a few limitations when working with the former.
One of the major disadvantages of working with GoPro Studio is its sluggish processing power. And unlike other software, which offers paid upgrades, GoPro has no enhancements to remedy the slow rendering issue. At one point, there were paid "Premium" and "Pro" versions available, but for unspecified reasons, GoPro has been in the works of discontinuing said products.
Final Verdict: The main thing that GoPro Studio has to offer is convenience. If you're a beginner, it's easy to understand and bringing in drone footage is likely to be uncomplicated. However, more experienced videographers may feel that this software is lacking.
5.) Lightworks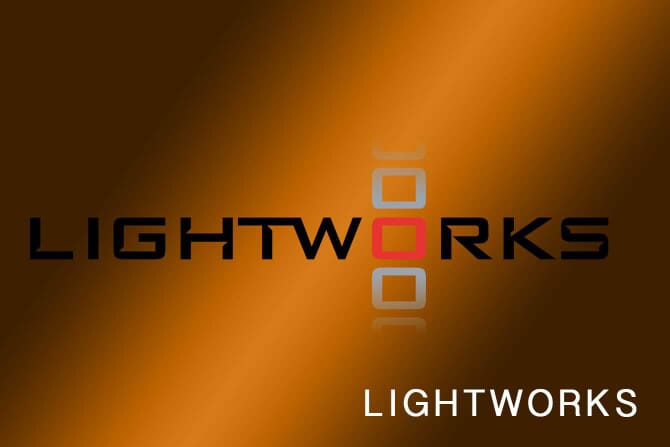 Price: FREE (standard), $24.99/month (Pro)
Operating System: Mac OS X 10.9 or later; Windows Vista or later; Linux Fedora 20, Mint 17, Ubuntu 14.04 or later
UI Experience: ★★★★★
Compatibility: ★★★★★
Output: ★★★★★
Features:

Accepts a wide range of format support
Group project sharing capable of real-time reading/writing
Export to a hard drive, Youtube, Vimeo, DVD, Bluray and more (with Pro version)
Supports varying resolutions, codecs, and formats within a singular timeline
Overview:
One of the most underrated programs available, Lightworks is certainly worth looking into. The UI is easy to configure and customizable so that you can make the program fit your tastes. Unlike other programs, Lightworks features a series of free-floating windows with options that can be easily accessed or dismissed at your convenience. This design suggests that the people behind this program are hyper-aware of the fact that each editor has their unique style.
As one of the most compatible options available, Lightworks can be used by all three of the major operating systems. This alone sets it apart from other professional grade video editors. Better yet, it has one of the widest file support ranges of any program.
With background import, rendering, and export optimized for maximum speed, Lightworks does not fall short on its ability to process and output footage. In fact, it has been used by Hollywood filmmakers in the production of films like Pulp Fiction and The Wolf of Wall Street. But don't be fooled – this software is not flawless. The biggest drawback for many potential consumers is the price. Like Premiere, it is available by subscription, which can quickly surpass the costs of other comparable programs.
Final Verdict: A great alternative to bigger names like Premiere and Final Cut, Lightworks can live up to the needs of any professional. If you purchase it, take full advantage of all that it has to offer – gaining access to the program's full capabilities may break your budget.
6.) CyberLink PowerDirector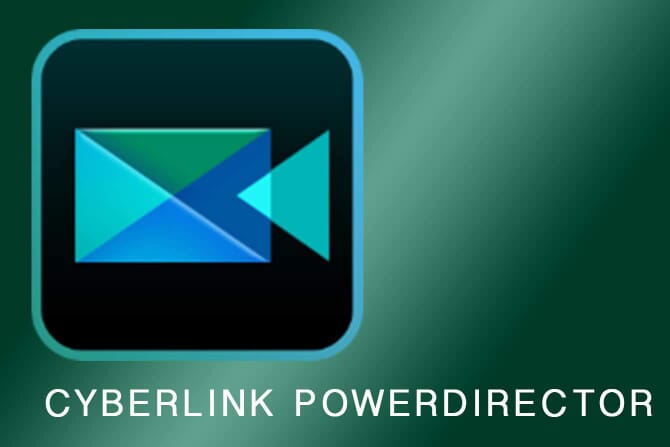 Price: $59.99 (Ultra), $159.99 (Director Suite)
Operating System: Microsoft Windows 7 or later
UI Experience: ★★★
Compatibility: ★★★
Output: ★★★★★
Features:

360-degree video editing recognizes vertical video
Greater control over videos appearance with customizable masks; content aware edits
Ultimate comes with Ultimate Suite, which controls any and all audio editing
Overview:
In theory, the Power Director by Cyberlink program is a prosumer's dream. Specifically, it's designed to allow casual filmmakers the arsenal of a full-fledged powerhouse program with the ease provided by a novice NLE system. Some have described CyberLink's user interface to be overwhelming. With a somewhat busy design, it's not as intuitive as it should be for its relatively inexperienced target audience. For drone users without videography experience, navigating can be a challenge.
However, one of the biggest issues with PowerDirector is its incompatibility with Apple products. Like Final Cut Pro, ignoring this huge subsection of the market means missing out on thousands of potential users.
Related Post: Best Monitors for Video Editing
But. CyberLink does shine when it comes to output. When stacked against the competition, the program consistently comes out with the fastest rendering time. Based on this fact alone, it is often ranked among the top tier of video editing programs currently available.
Final Verdict: The Power Director by Cyberlink isn't up to par with the competition, and Mac users won't be able to use this program at all. However, it's unbeatable output speed is difficult to brush off.