The sun sets over a sandy-white beach and waves crash on the shore as orchestral music begins to swell. The camera zooms out and you see dolphins jumping in the distance. What a gorgeous sight!
No, we aren't talking about the opening shot to the latest Hollywood blockbuster. You can create beautiful scenes like these all on your own! All you need is a drone and the right video editing software.
A few years ago, we took a look at some of the best drone video editing software on the market. So, how are things now?
Keep reading to find out, as we outline the best editing software for creatives of all skill levels.
Best Drone Footage Editing Software:
When you buy through links on our site, we may earn a commission at no cost to you. We evaluate products independently. Commissions do not affect our evaluations.
Software to Edit Drone Videos
1. Adobe Premiere Pro (PC/Mac)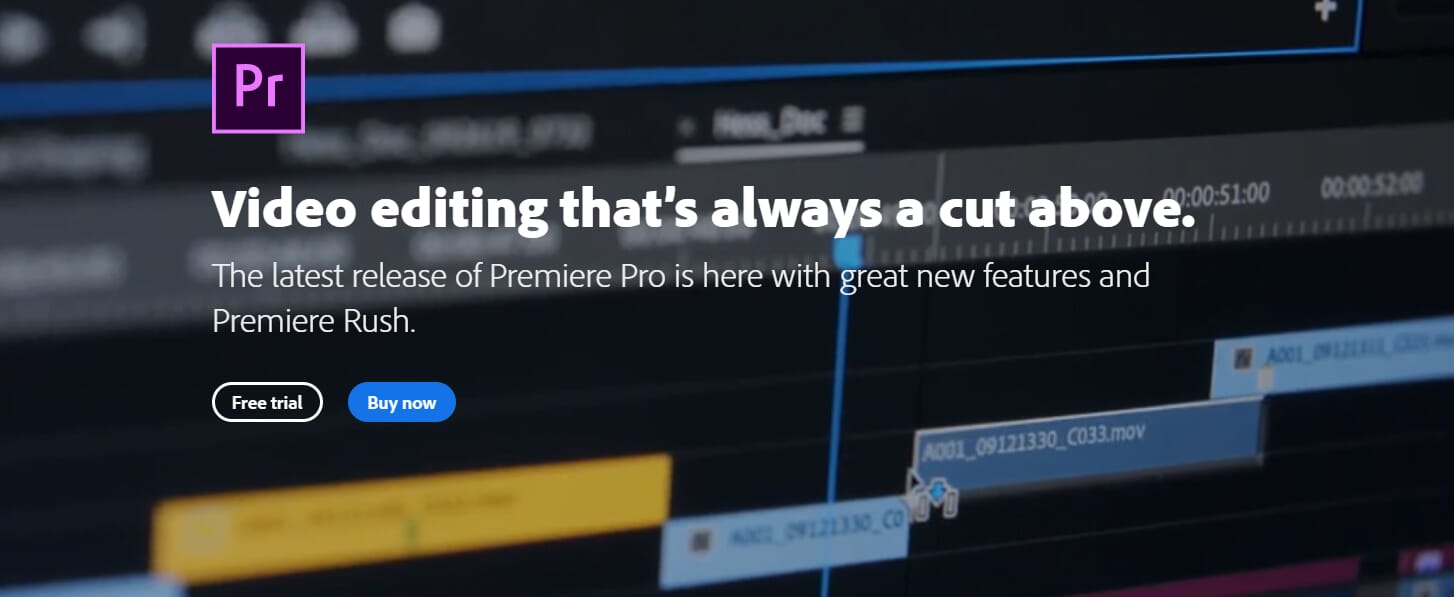 Skill Level: Intermediate/Pro
Cost: $31.49 per month or $79.49 per month
As far as we're concerned, Adobe Premiere Pro is still the best deal in the business. While it isn't the easiest software to get used to, Premiere Pro is powerful enough that it's used to edit some of your favorite movies and TV shows, including:
Deadpool
Gone Girl
Swiss Army Man
Hail, Caeser!
Since it has such a steep learning curve, new editors may want to steer clear of Premiere Pro, at least for the time being.
As noted by the prices above, Premiere Pro is available as part of Adobe's Creative Cloud subscription-based service.
For $20.99 per month, you'll get access to the basic Premiere Pro software. However, if you're looking to up your game (and spend a bit more in the process) you'll want to consider the $52.99 per month sub.
For the extra money, you'll unlock access to all of Adobe's software, including After Effects and Lightroom, which are perfect for touching up images and videos.
2. Final Cut Pro (Mac)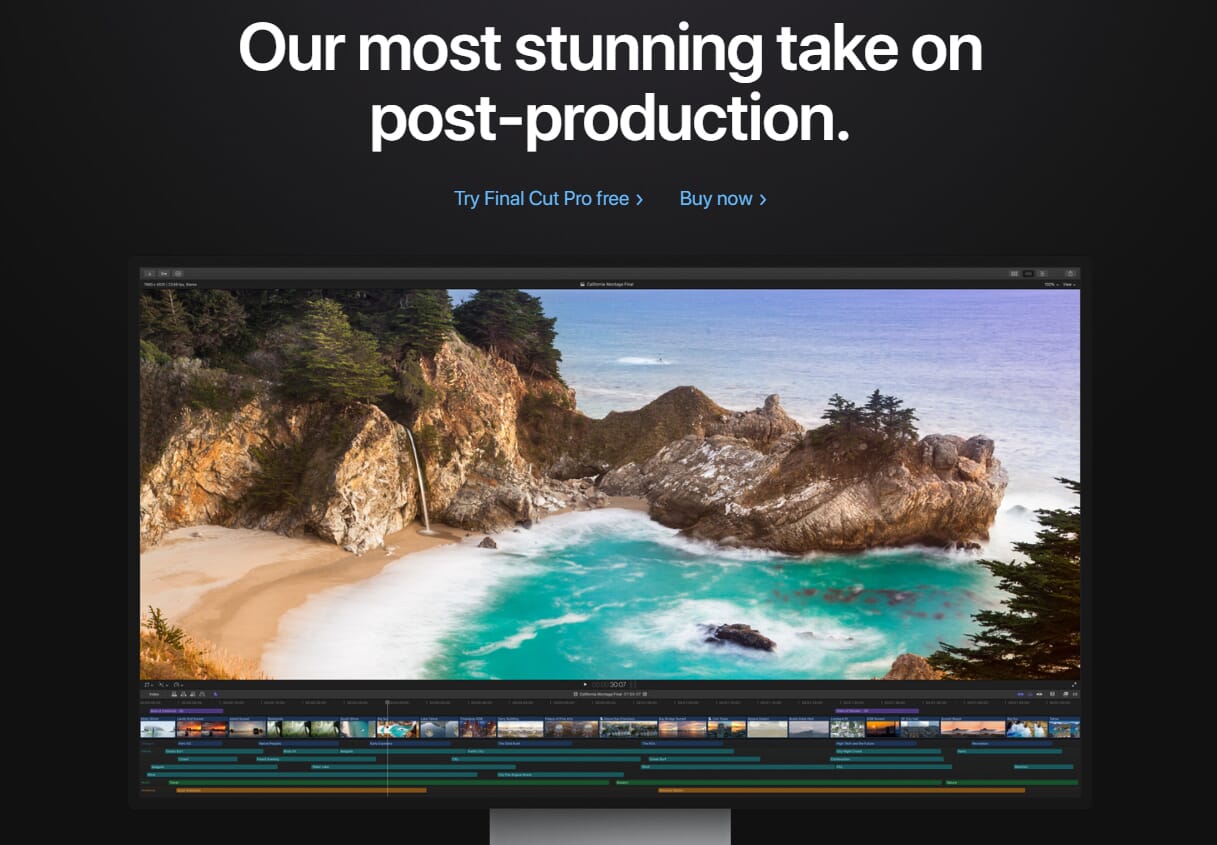 Skill Level: Beginner/Intermediate
Cost: $299.99
Before Premiere Pro became the go-to, Apple's flagship editing software served as a reliable standby for professionals and hobbyists alike.
So what's changed? Well, a lot.
For starters, the price point. $299 might sound like a lot, but previous iterations of Final Cut Pro retailed for thousands of dollars.
The new, lower pricepoint is a reflection of FCP's (also known as FCP X) new prosumer aim. While FCP7 was notoriously complex, FCPX is intuitive enough that most people can jump in and start editing immediately.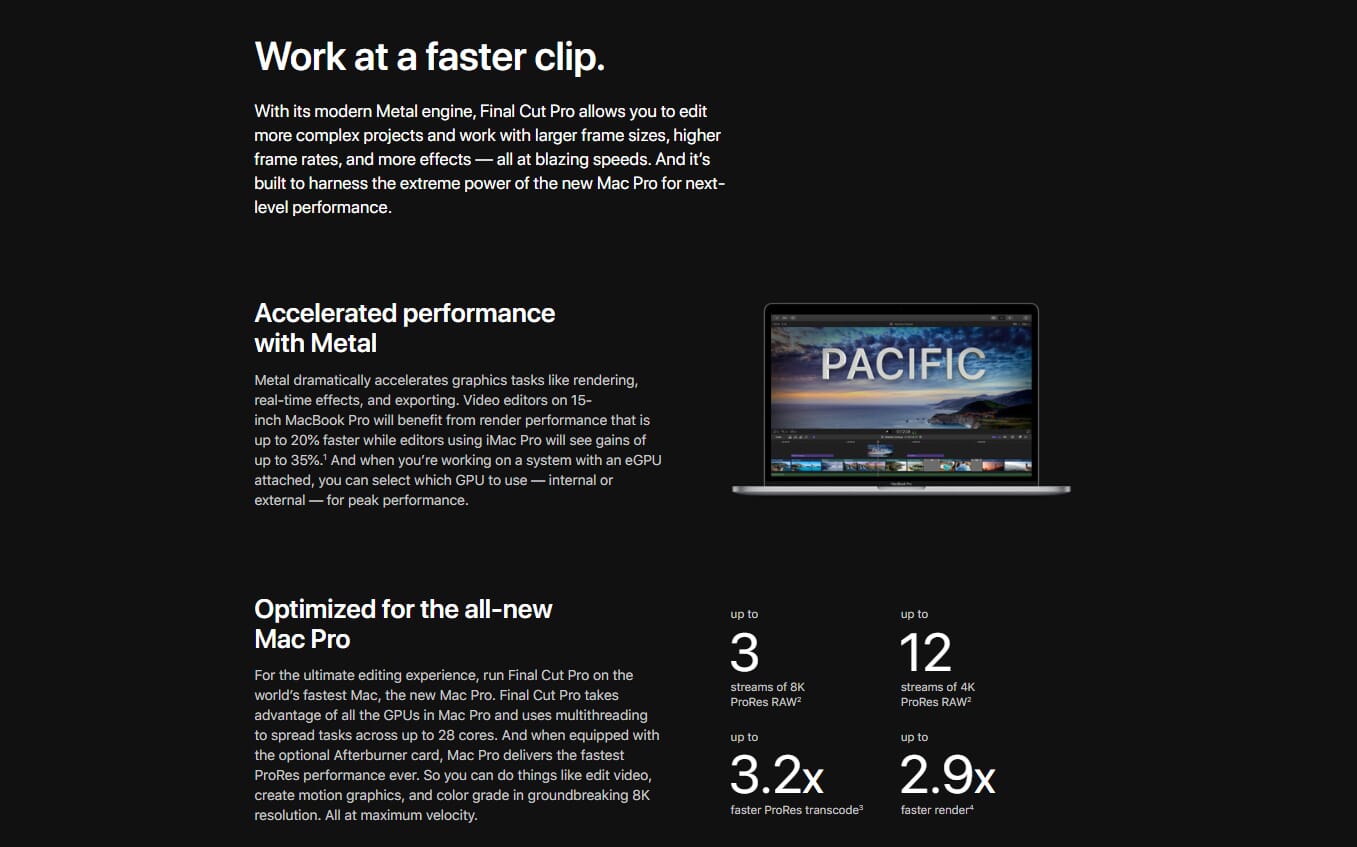 Plus, with cool features like instant previews and the magnetic timeline, you won't have to wait minutes for your videos to render before you can start editing.
With that said, FCPX is considerably less powerful than FCP7 or even Premiere Pro. It's fine for basic edits and the occasional touch-up, but those looking for a more detailed editing suite should look elsewhere.
3. Movie Maker 10 (PC)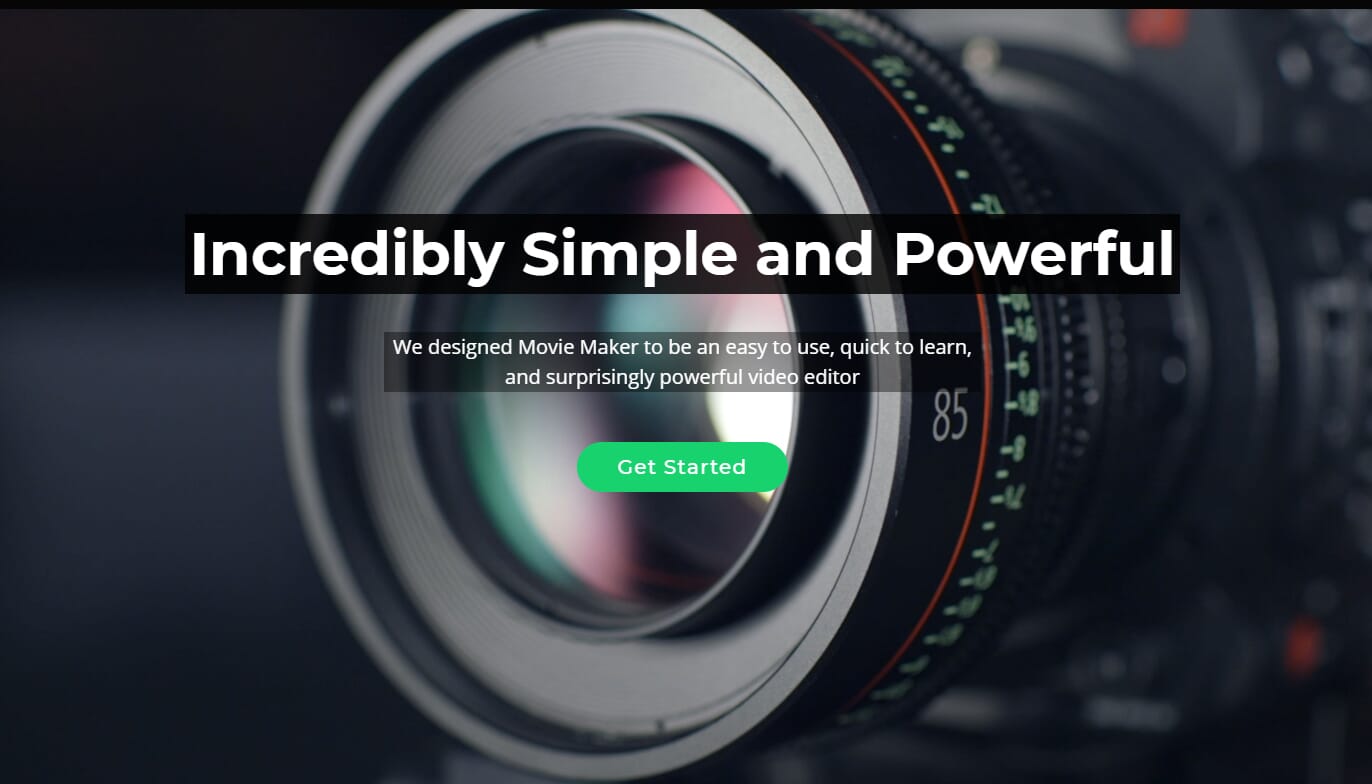 Skill Level: Beginner
Cost: Free
Every drone video editor has to start somewhere. And if you're dipping your toes into the waters of video editing for the first time, Microsoft's Movie Maker 10 is the perfect piece of software for you.
While MM10 is as barebones as it gets, that's also its greatest strength. It's a great learning tool that's perfect for practicing your cuts and transitions.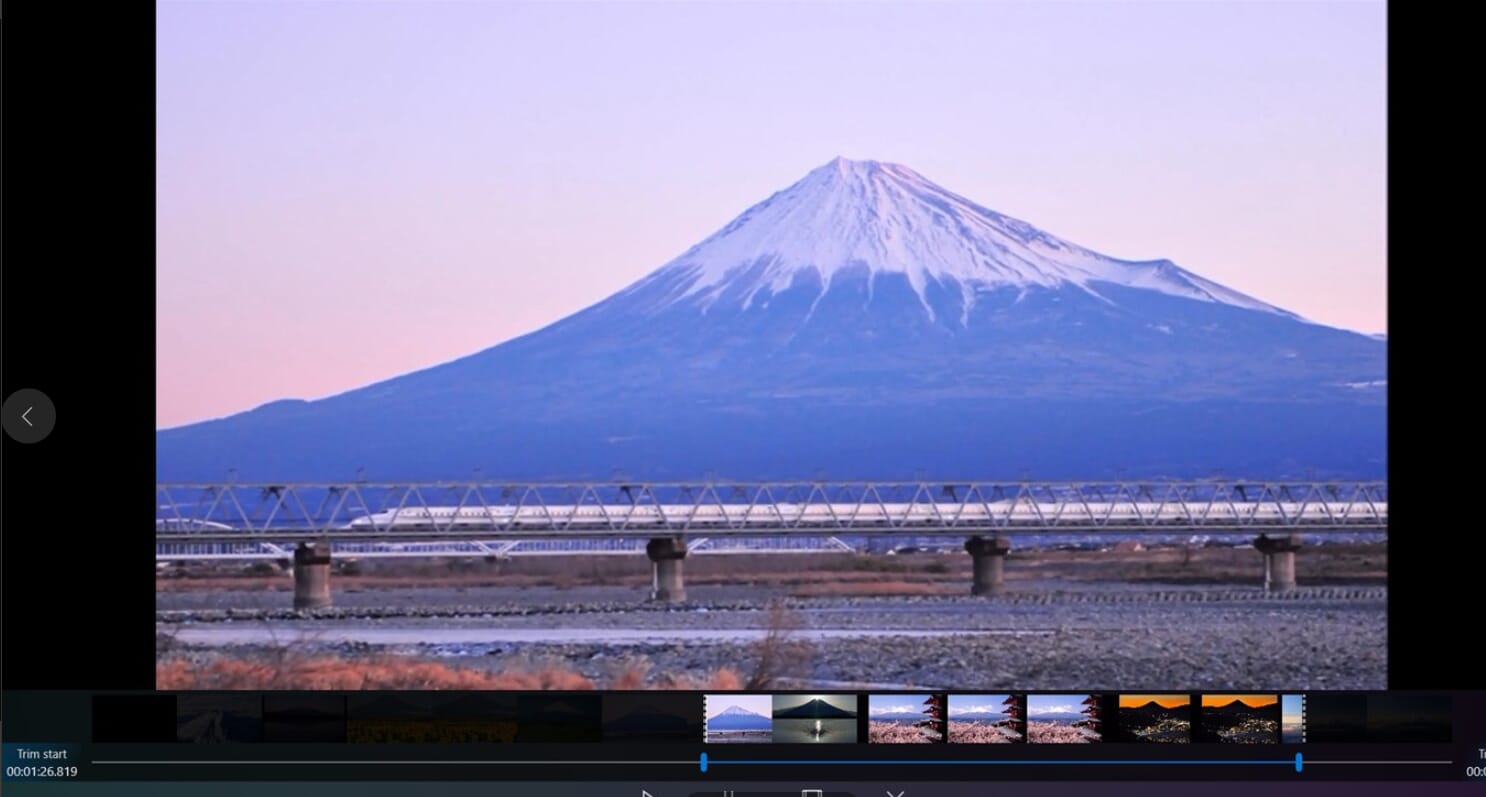 The latest version supports all the most common file types like MP4, MOV, MPEG, and even GIF, so you shouldn't have any issues loading the footage onto your computer.
4. Apple iMovie (iOS/Mac)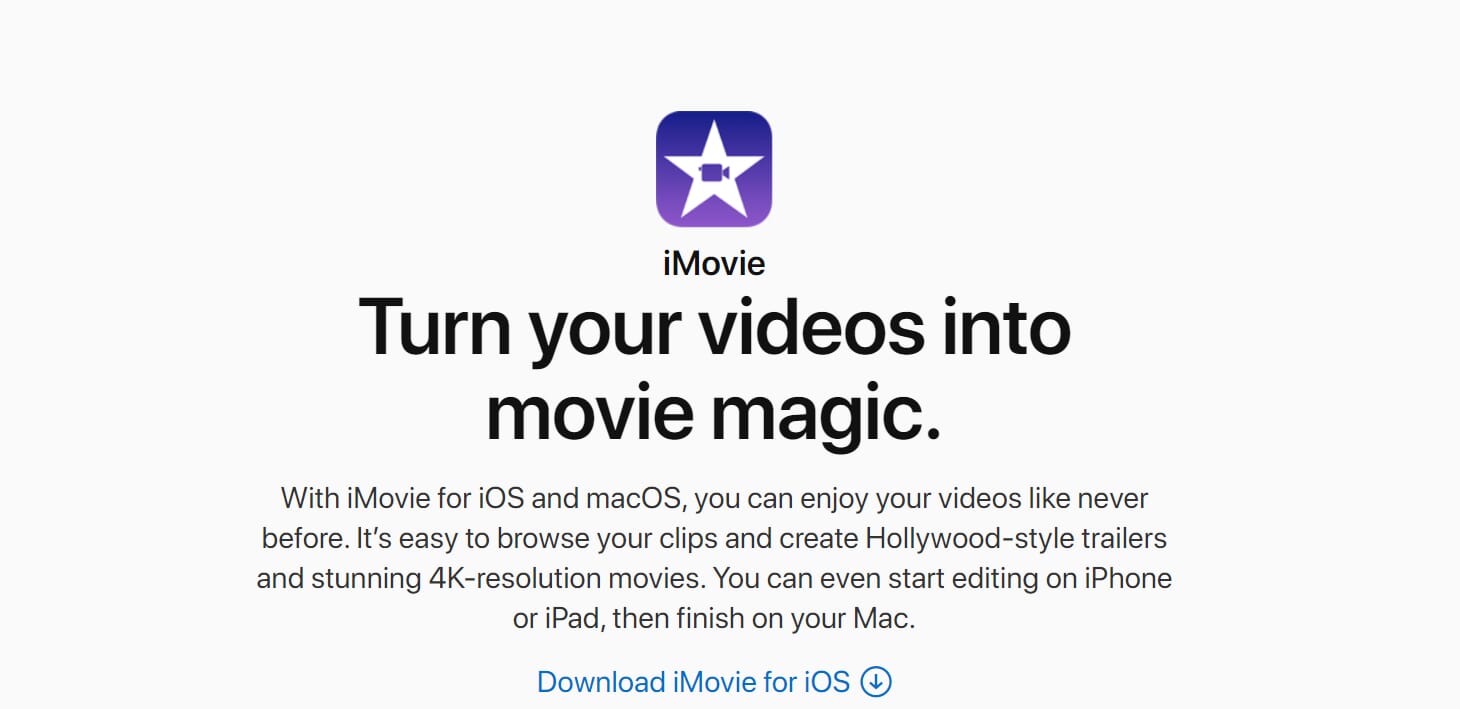 Skill Level: Beginner
Cost: Free
You might wonder why Apple would bother supporting two different pieces of editing software. iMovie is more or less Apple's counterpart to Movie Maker. It's free, minimalistic, and a great jumping-off point for new editors.
It's also a good option for those who aren't quite sure if they're ready for FCPX.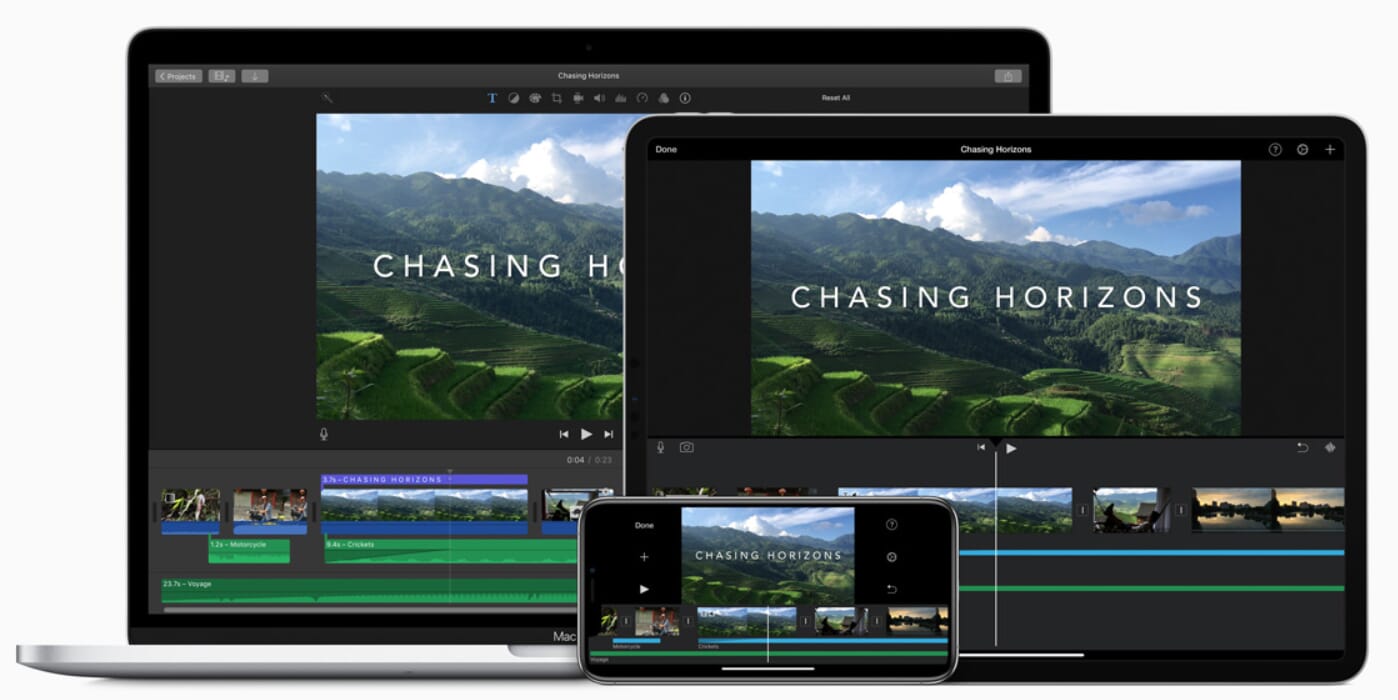 Though it might come as a surprise, FCPX and iMovie aren't all that different. They feature many of the same toolsets, such as the magnetic timeline and HDR support, and allow a surprisingly rich amount of control over your audio files.
Then, of course, there's the price point to consider. It's hard to argue with free. And since iMovie comes pre-installed on all Mac computers, we highly recommend giving it a shot.
5. Vegas Pro Edit/VR Studio (PC)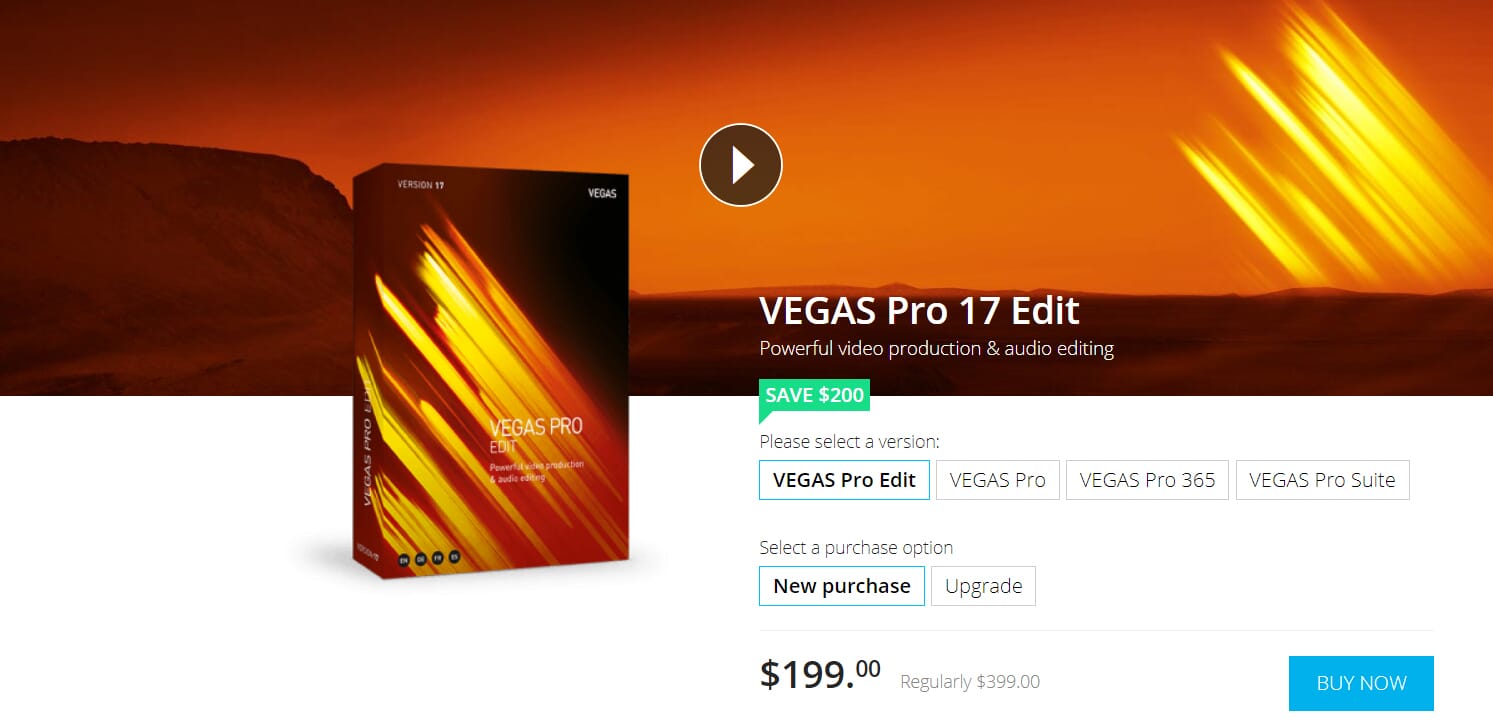 Skill Level: Intermediate
Cost: $19.99 per month
Before we delve into the details of Vegas Pro and VR Studio, you should note that Vegas was under the umbrella of Sony for quite some time. So if you see a previous version of Sony Vegas, you're getting a similar product.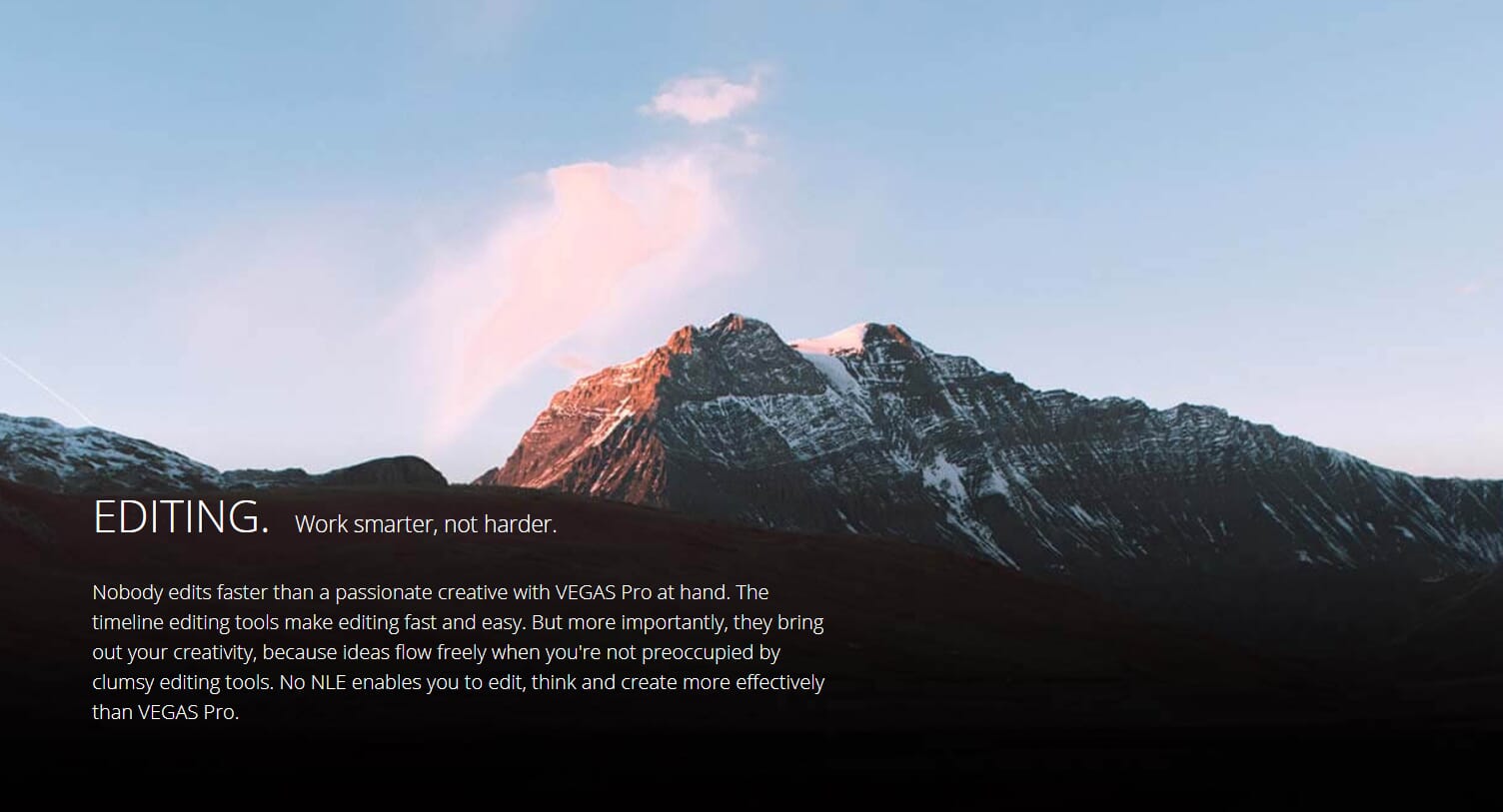 Vegas Pro is a good middle-step for those who are comfortable working with editing software but are still learning the ropes. Its best features are its speed and simplicity. With Vegas' nested timelines feature, you can seamlessly transition between multiple layers of video and audio.
Of course, one of the coolest things about shooting video with your drone is capturing awesome 360 videos. While several inclusions on this list feature 360 editing options, Vegas is the only product line that offers editing software specifically geared toward VR videos.
6. Lightworks (PC/Linux/Mac)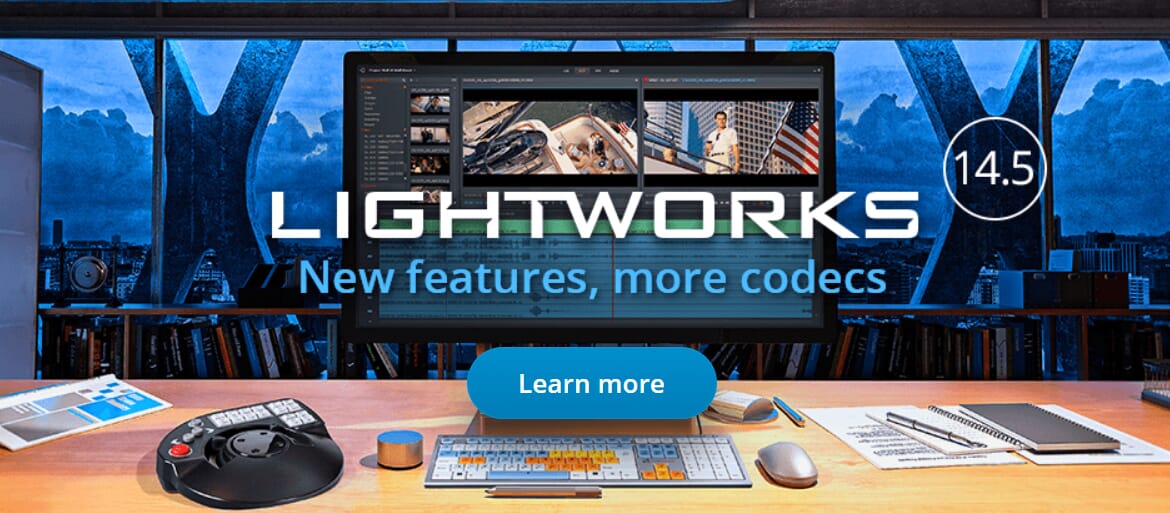 Skill Level: Intermediate/Pro
Cost: Free
Yeah, you read that right. Lightworks allows users to download their high-end editing software for the low, low cost of free.
Related Post: Drone Photography: How to Get Started
Surprisingly, there is no catch and users have the option of upgrading to Lightworks Pro for a monthly or annual licensing fee.


The only real downside to editing with Lightworks is that it isn't as user-friendly as some of the other software on this list. As a result, wandering into Lightworks can be a little intimidating for newcomers.
7. InVideo (Web Browser)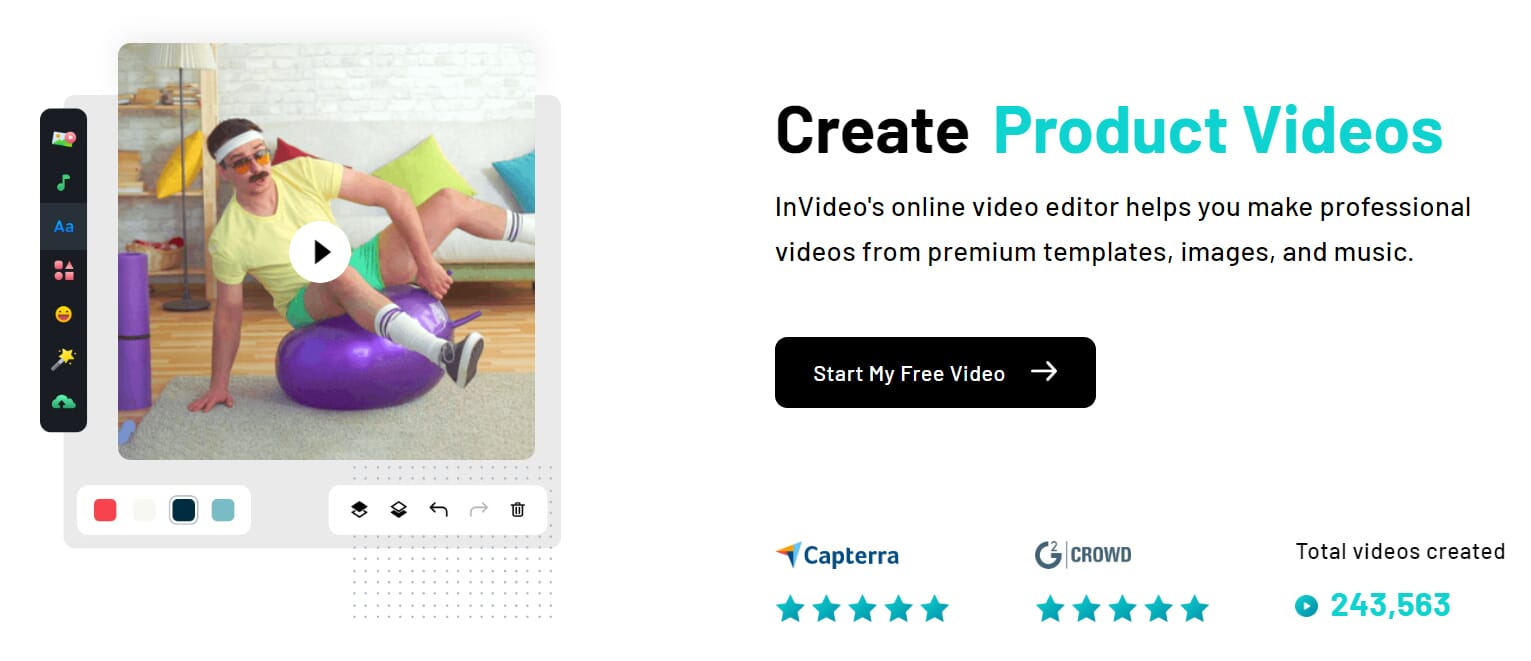 Skill Level: Beginner
Cost: Free/$10 per month
It's always great to see a company support multiple operating systems. But giving users the ability to edit videos right in their own browsers is far better.
With InVideo, you don't have to worry about running out of space on your hard drive or having enough RAM to quickly boot up your software.
Related Post: Best Video Quality Enhancer Software
Admittedly, that convenience comes at a cost. InVideo isn't going to blow anyone's minds with features or high-quality exports.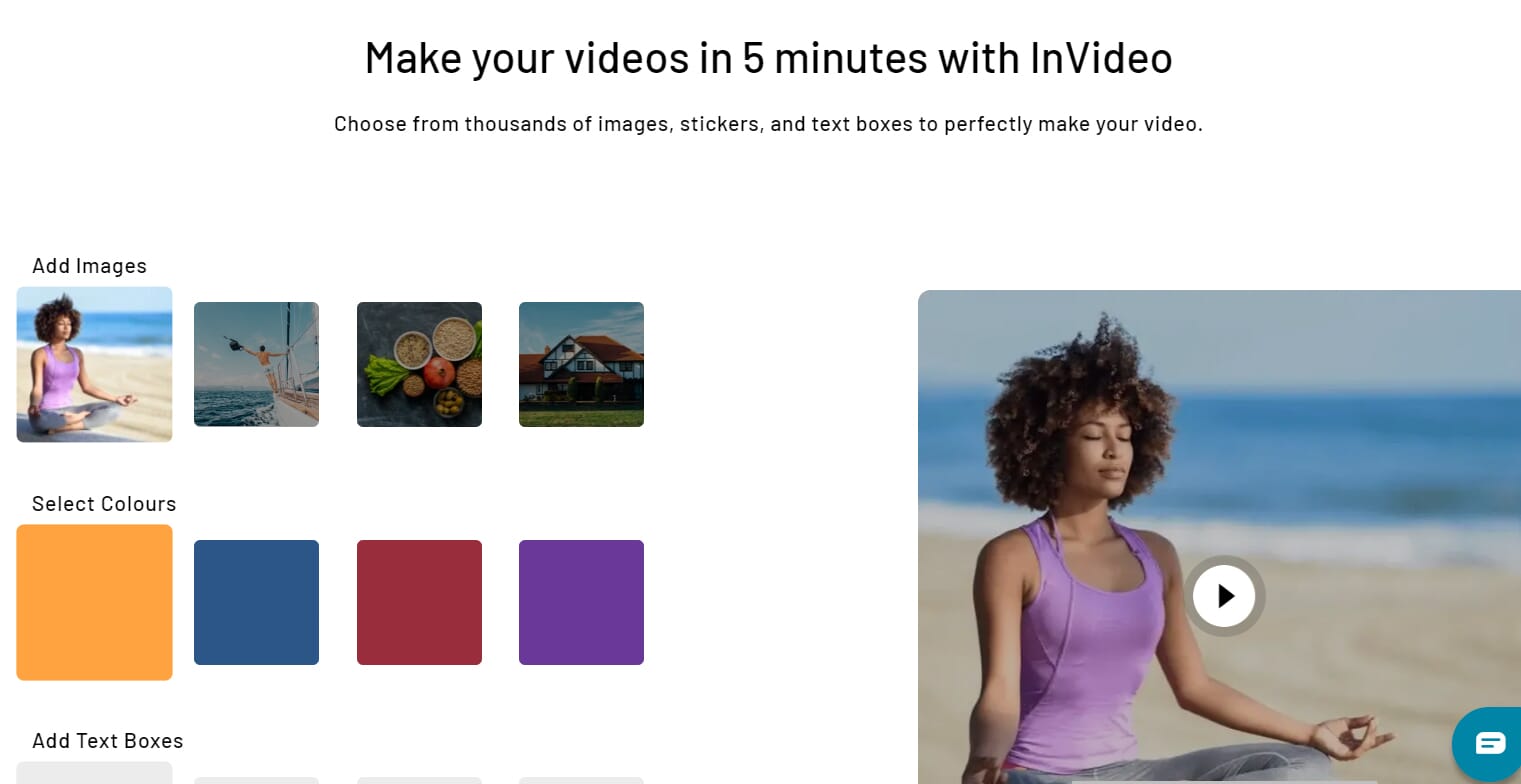 It's a pretty standard point-and-click video editor with a few basic templates. Of course, that's also a huge strength. Using InVideo is a great way to learn the ins and outs of video editing.
And for anything you can't figure out, be sure to turn to InVideo's Facebook community.
8. PowerDirector 18 Ultra (PC)

Skill Level: Beginner/Intermediate
Cost: $99.99 or $4.33 per month
PowerDirector 365 (formerly CyberLink PowerDirector) touts itself as the best video editing software. So how does it stack up?
Well, we're not sure if we'd go quite that far. Still, there's a ton of reasons why mid-level editors should give PowerDirector a shot.
Aside from its reasonable price point, PowerDirector is one of the few pieces of editing software that allows users to edit content specifically for social media.
That may not seem like a big deal, but video files take up a ton of space. As a result, some are way too big to upload to social media — at least, without sacrificing a ton of video fidelity.
Furthermore, most social networks have different aspect ratios. PowerDirector can help you make sure your video looks great for each platform without giving up a single frame.
PowerDirector also features image stabilization for both 180 and 360 videos, so your shots will look great every time.
9. Corel VideoStudio Ultimate (PC)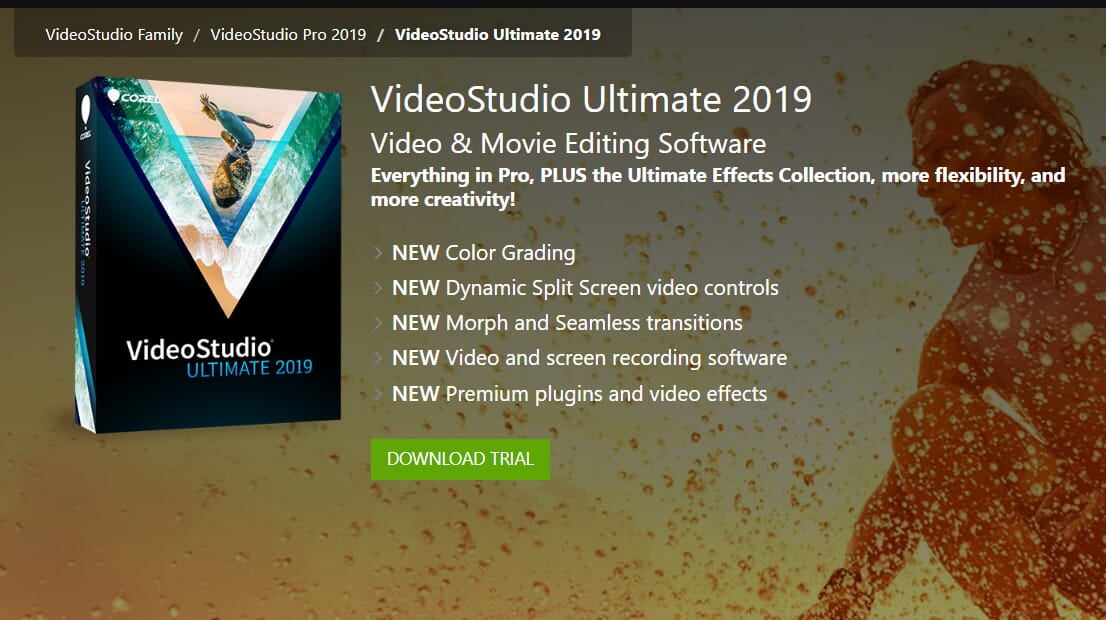 Skill Level: Intermediate
Cost: $54.99
Corel consistently puts out great software for creators of all types. We're excited to report that VideoStudio Ultimate is no different!
It might not be the prettiest or most popular editing suite on the market, but it's an absolute diamond in the rough capable of doing more than you might think.
4K video? Check.
360 video? You know it!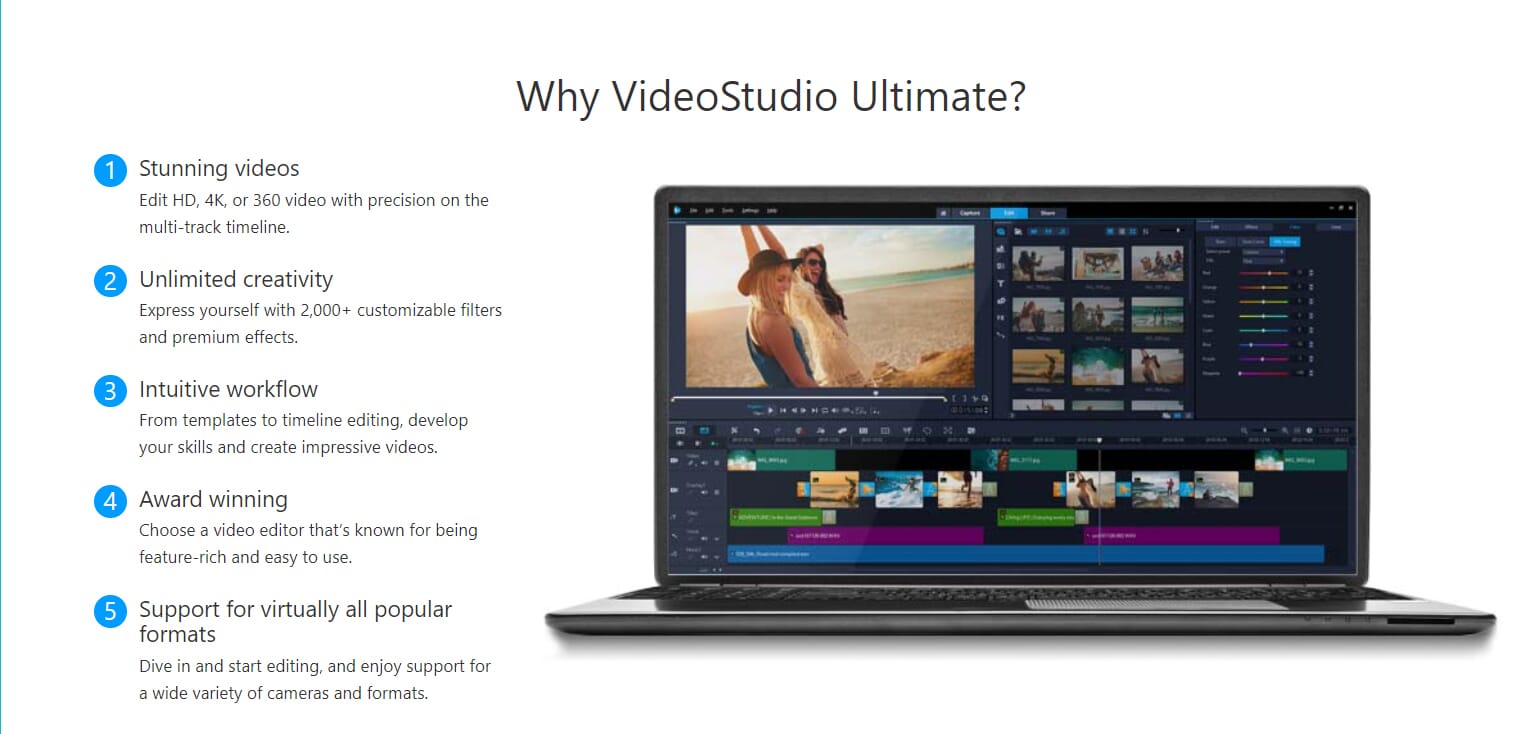 A user interface that makes finding, organizing, and splicing your clips a breeze? VideoStudio's site is proud to boast about its award-winning UI and we can't blame them.
VideoStudio has enough features that even experienced editors can spend hours discovering new things.
10. DaVinci Resolve (PC/Mac/Linux)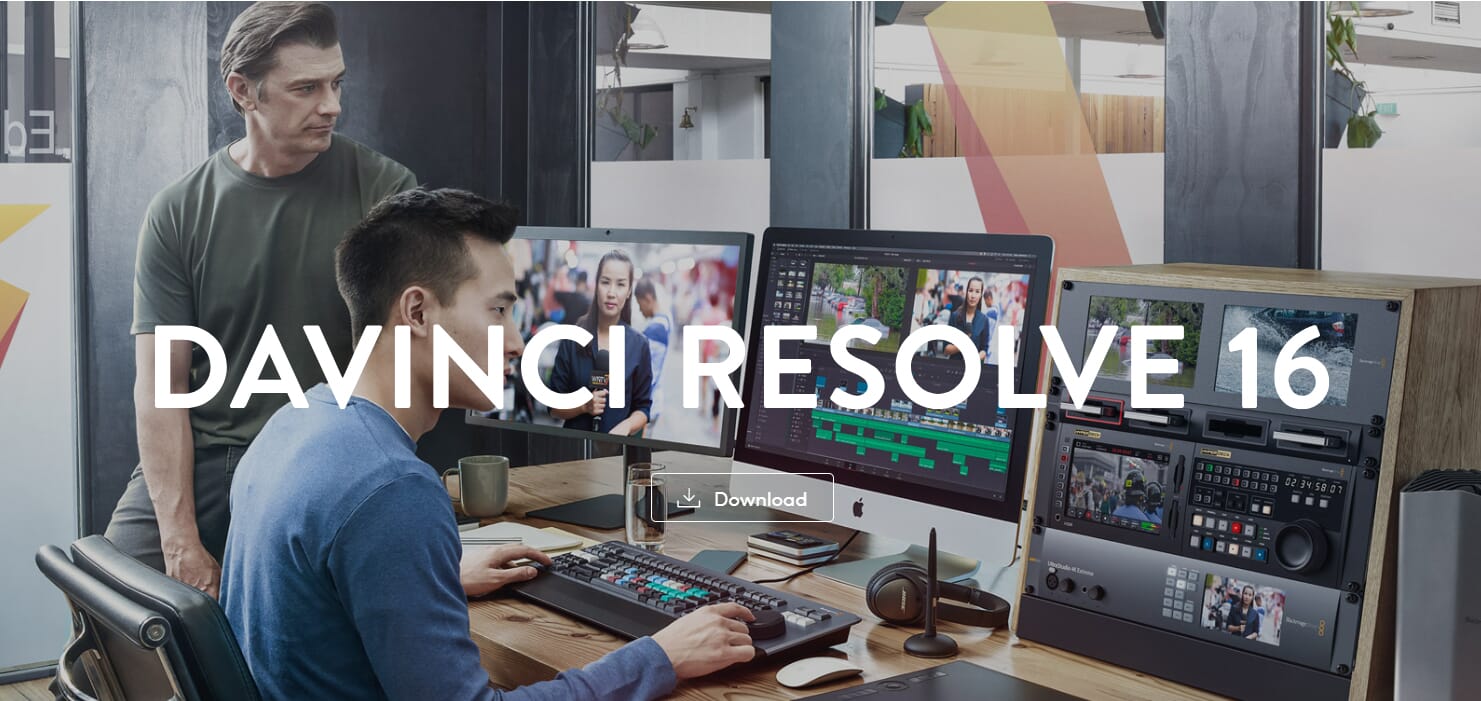 Skill Level: Intermediate/Pro
Cost: Free or $299
If you're on a budget, don't worry — DaVinci has your back. DaVinci Resolve 16's free version is about as powerful as any mid-level editing software out there.
And if you do feel like upgrading to the premium version, DaVinci is happy to toss in 3D editing tools, HDR capabilities, dozens of effects, and all sorts of extra bonuses.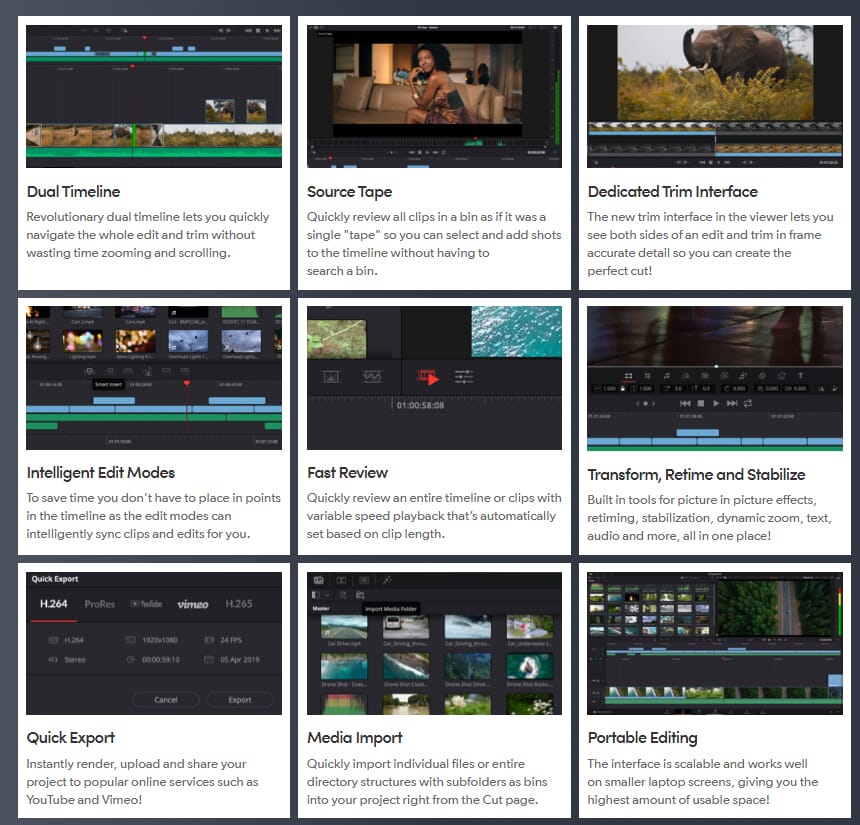 So which do we suggest checking out? We lean toward the free version.
In addition to its irresistible price, the free download has plenty to keep you occupied until you save up enough for the premium version.
The Best Drone Video Editing Software: Conclusion
So there you have it, our recommendations for the best drone video editing software of 2023. If you'd like to try anything on this list for yourself, head on over to the manufacturer's site, where you should be able to snag a free trial.
Also Read: Luma Fusion vs Adobe Rush (for Editing Videos on Your Tablet)