So you've just flown your new drone and have some amazing footage. You can't wait to import it from your microSD card and share it with everyone. There's just one issue: You don't have any way to edit the footage, which means you can't create or upload the kind of high-quality videos you have in mind.
I've been in this exact situation, and it made me realize that owning a drone and recording the footage is only the first step. To create great videos that can be widely shared and appreciated, you also need an editing program. The best drone video editing software lets you turn your footage into shareable clips and even create cinematic masterpieces.
When searching for a program to edit my drone footage, I extensively researched the available software. Below, I share my list of the top 10 programs to consider in 2023, and while each is designed to appeal to a different set of users, all are capable of great results.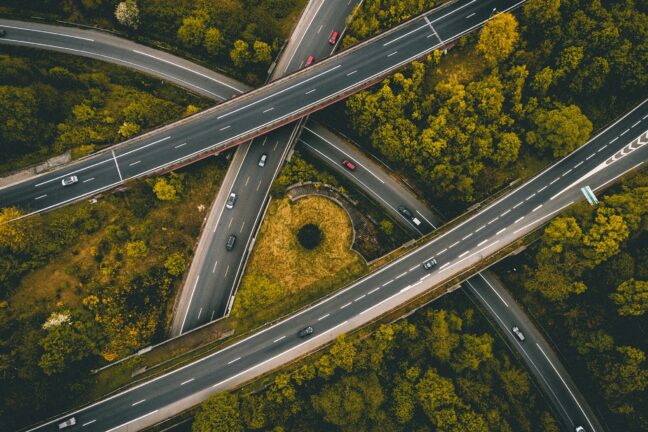 The Top Programs for Drone Video Editing:
When you buy through links on our site, we may earn a commission at no cost to you. We evaluate products independently. Commissions do not affect our evaluations.
1. Adobe Premiere Pro
Our Pick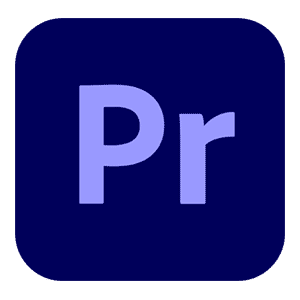 Great for professional work
Adobe Premiere Pro has extensive tools and gives you full control over the editing process. You can even add elements like text and graphics.
Pros
Basic video improvement tools for colors and shadows
Excellent animated titles and text
Great audio features like auto ducking
Access to the Adobe Stock catalog
Cons
It has a steeper learning curve
The monthly subscription is expensive
As far as I'm concerned, Adobe Premiere Pro is the best deal in the business. While it isn't the easiest software to get used to, Premiere Pro is powerful enough that it's been used to edit some outstanding movies and TV shows, including Deadpool, Gone Girl, and Swiss Army Man.
I love the extensive features and control this software offers, and you can do all the essential things to your drone footage like cutting, trimming, and adding text and graphical overlays. It's also easy to add animated elements like moving titles and text.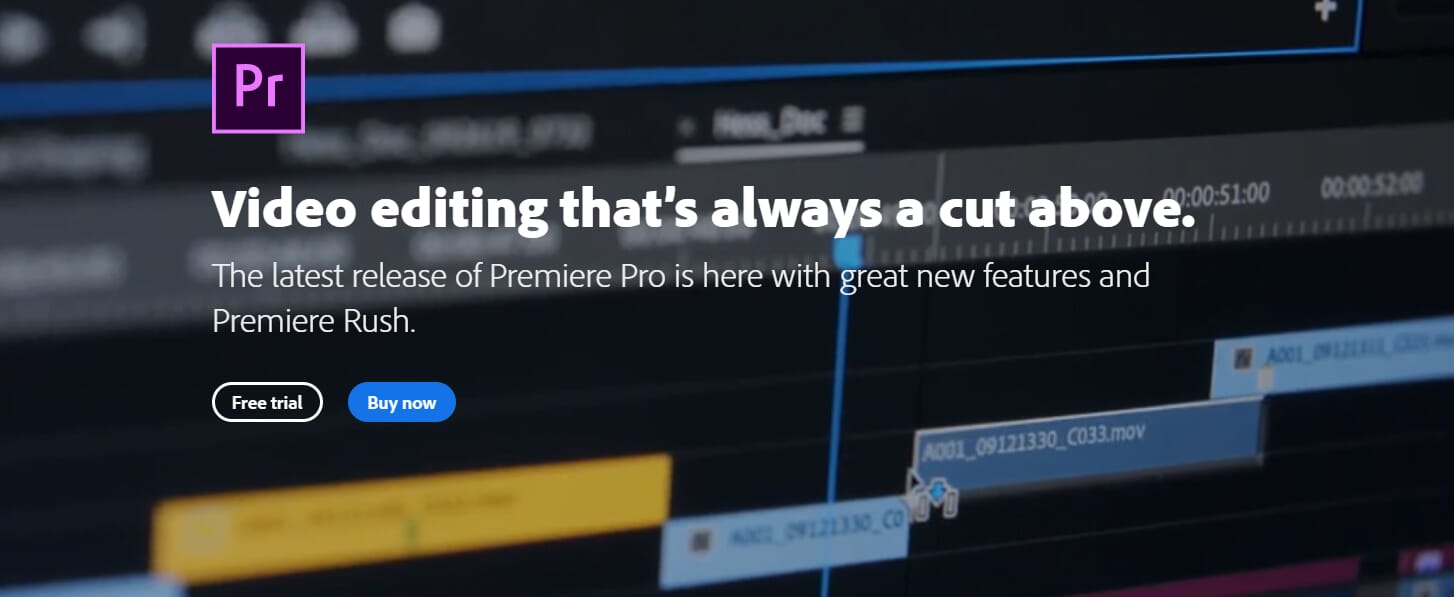 Aside from adding elements to your drone videos, you can fix basic issues and make precise adjustments to colors, shadows, and highlights. For professional work and producing creative social media content, it's a great choice, though to really appreciate the fine-grained control, you'll want to make sure you have a quality monitor for video editing, too.
Premiere Pro uses a subscription-based model; for $20 per month, you get access to both the desktop and mobile programs as well as 100 GB of cloud storage.
I get that this may seem a little expensive, but if you want to use your drone footage professionally or for profit, it is worth it. If you are just getting started with drone videography, the learning curve means other options are better.
2. DaVinci Resolve 18
Also Great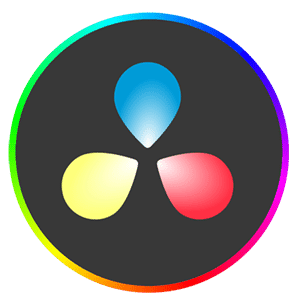 Great for high-end cinematics
DaVinci Resolve 18 is especially powerful and is one of the best options if you intend to use your drone footage in a professional capacity.
Pros
Great free version
Segmented editing for an efficient workflow
Detailed color correction tools
Excellent basic editing features
Cons
Steep learning curve
It won't run smoothly on a low-spec computer
If you're on a budget, don't worry; DaVinci has your back. The standard version of its Resolve 18 software is completely free, and you won't miss out on too many features, either. There's also a paid version, but I'm not sure it's worth the upgrade. The basic version of DaVinci Resolve 18 is an incredibly powerful video editing program, and it's another top option for those looking to take their drone cinematography to the next level.
I have to preface this by saying that DaVinci Resolve is not easy to use if you want to make complex, multi-channel videos. It does things differently, and you will need to spend time learning how it works.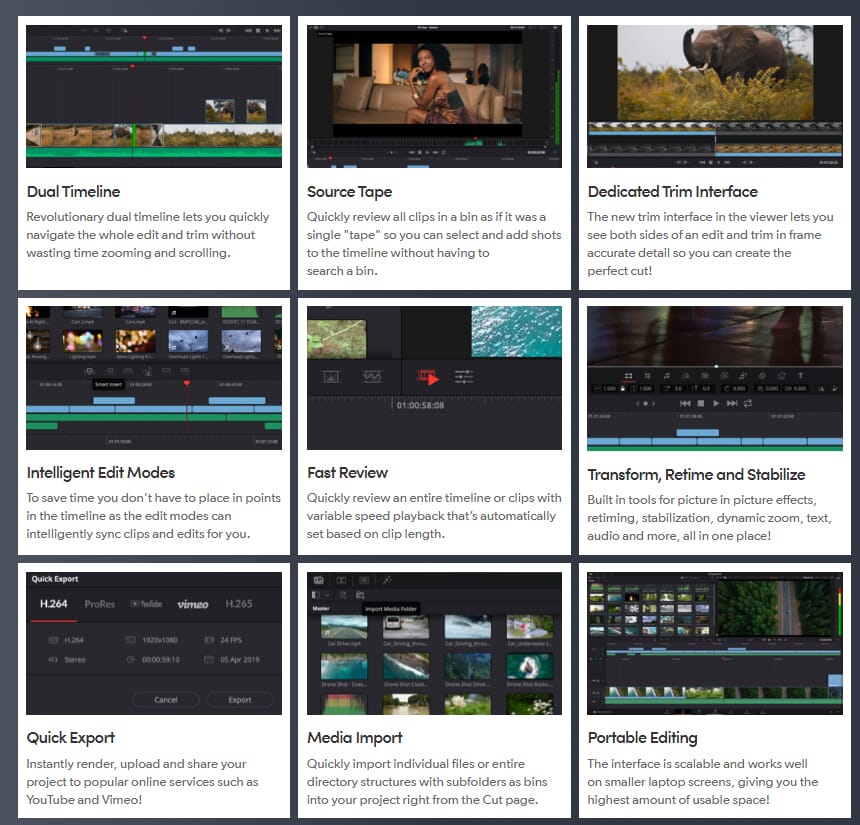 However, once you do, it's so powerful. You can do everything, including visual effects, motion graphics, audio editing, color correction, and basic footage editing. Many Hollywood movie studios use DaVinci Resolve, and it's easy to see why it's so popular.
I like how the software is split into "pages," each with a clear purpose. These include Media, Cut, Edit, Fusion, Color, Fairlight, and Deliver. This helps segment your workflow and ensures you don't miss anything when editing your drone footage. The only downside apart from the learning curve is the heavy system requirements – you do need a powerful video editing computer to run DaVinci Resolve 18 smoothly.
3. Apple Final Cut Pro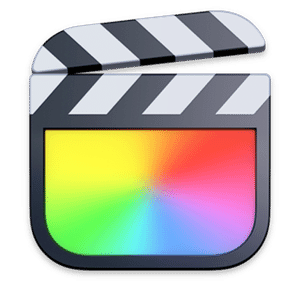 Great for a quick workflow
Final Cut Pro allows you to work fast and edit lots of drone footage smoothly due to the performance enhancements and features like the magnetic timeline.
Pros
Improved interface that is more user friendly
Great media organization tools
A large range of 2D and 3D effects
Integrated audio editing
Final Cut Pro is Apple's answer to Premiere Pro, and it is certainly a great video editor for drones. That said, I really should start with the cost: the program retails at $299.00, so you need to be pretty sure you are serious about drone cinematography if you want to invest in it.
Final Cut Pro is only available for MacOS/iOS devices, so PC users will have to look elsewhere. On the other hand, it works great on iPads, several of which rank among our favorite tablets for video editing.
The software is relatively simple to navigate, and its ease of use has even been improved over the past few years. Notable features I like include the ability to change focus points on your footage and the simple drag-and-drop functionality when adding objects to your video timeline.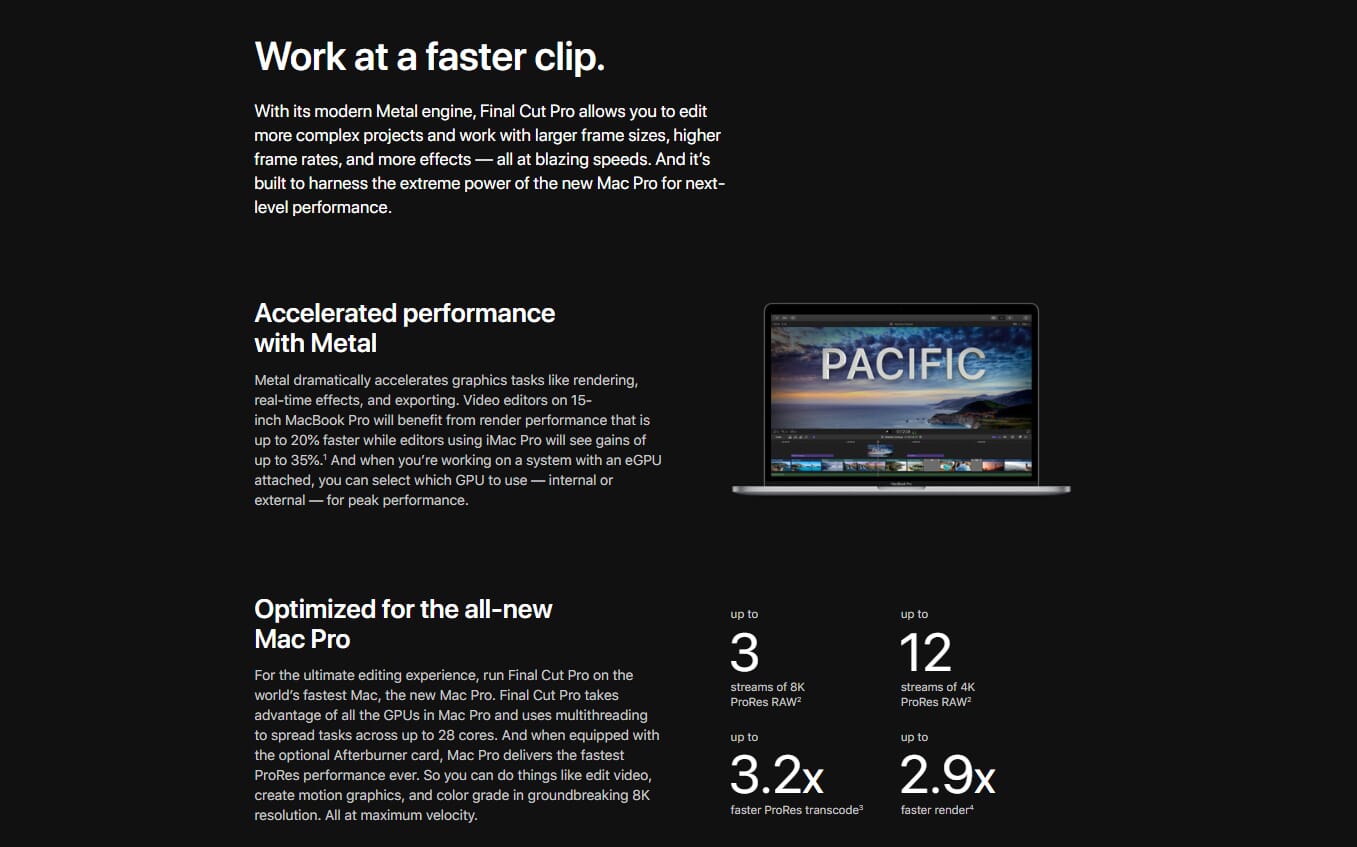 Plus, with cool features like instant previews and the magnetic timeline, you won't have to wait minutes for your videos to render before you can start editing.
Final Cut Pro will run on most MacBooks and iMacs (provided you have macOS 12.6 or later), and the performance enhancements this version has will mean smooth and stress-free editing. If you need to work quickly with a large volume of drone footage, Final Cut Pro is a great option.
4. VEGAS Pro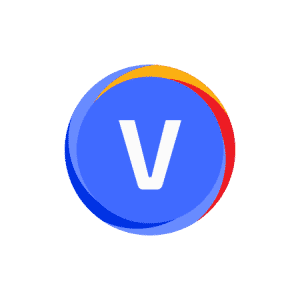 Great for multi-channel videos
VEGAS Pro has a nested timeline feature so you can incorporate multiple layers of video and audio into your drone cinematography and create seamless transitions.
Pros
Nested timeline for easy transitions
Extensive templates for graphics and text
Excellent library of effects, filters, and transitions
Cons
The one-off license fee is expensive
The user interface can feel disorganized
VEGAS Pro is a good middle step for those who are relatively comfortable with video editing software but are still working to understand its more advanced elements. VEGAS Pro's best features are its speed and simplicity.
With the nested timelines feature, you can seamlessly transition between multiple layers of video and audio. I like the control this provides; it means I can produce complex drone videos with plenty of depth rather than a boring sequence of clips showing only the raw footage.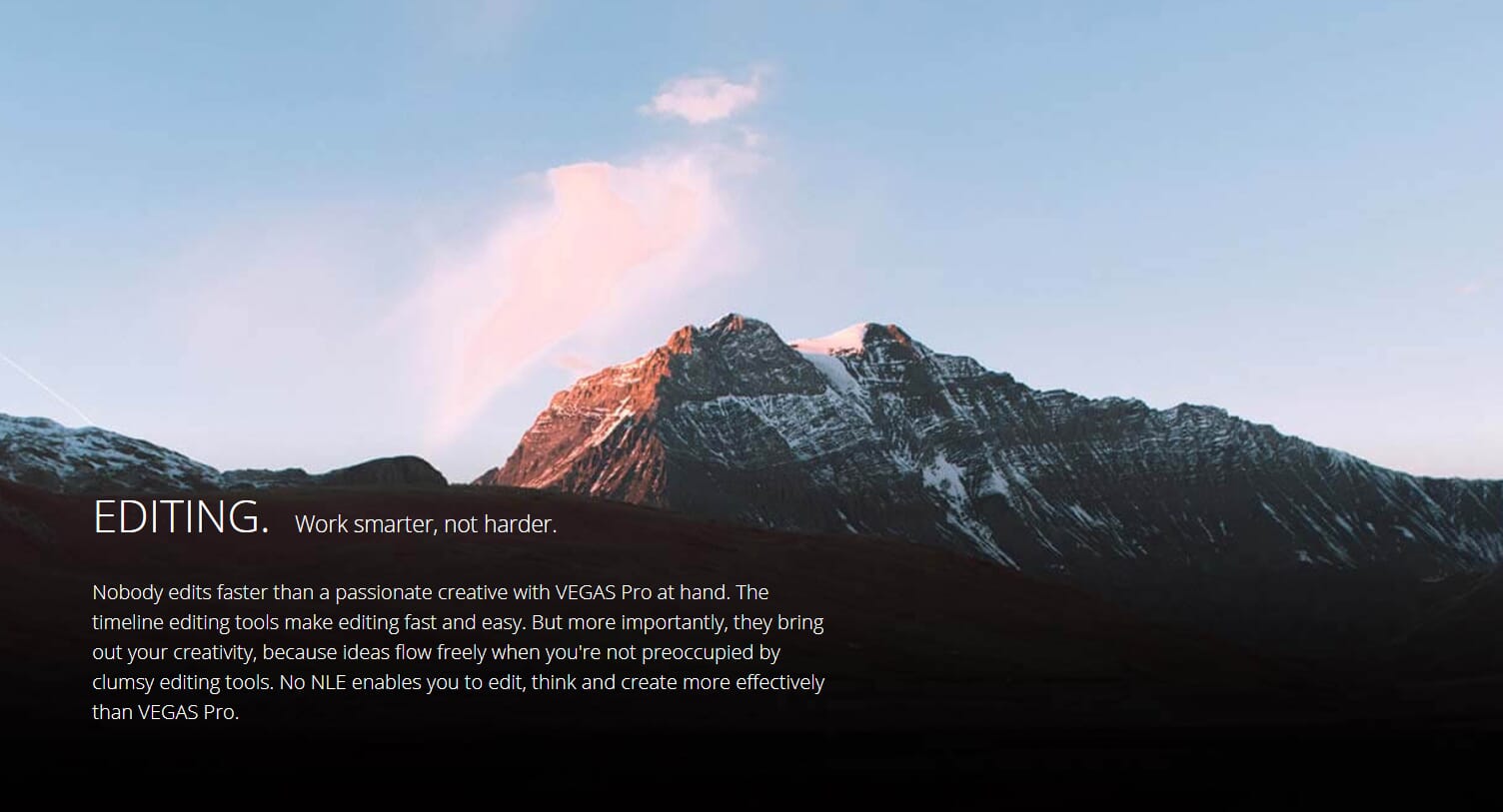 I also love that VEGAS Pro has full support for 360-degree editing and also VR support so you can really get the most out of your drone footage. If you need inspiration or don't want to produce all your graphics and text from scratch, there is a huge template library with graphics, audio, and more.
VEGAS Pro is available for a monthly subscription cost of $9.99, which is comparable to similar software. You can also purchase the program for a one-time fee of $199.00. This is considerably cheaper than Final Cut Pro but still quite a lot of money.
5. Microsoft Clipchamp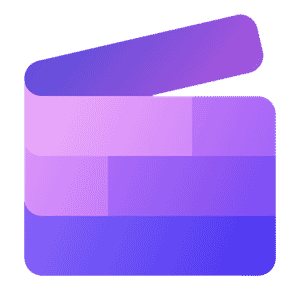 Great for beginners
Clipchamp is a perfect starting point if you are new to drone video editing and need a gentle introduction. It's also free for Windows 11 users!
Pros
Included with Windows 11 for free
Simple and easy to understand interface
Lots of stock items to use in your videos
Can easily trim and cut video clips
Cons
It might not be suitable for professional cinematography
Windows 11 users will love Microsoft Clipchamp, especially beginners looking to delve into drone video editing for the first time. The software is developed by a third-party company but has now been integrated into the Microsoft Group.
It isn't installed on Windows 11, but when you open the Video Maker app (which is for slideshows), there is a link to install Clipchamp. I highly recommend it as a starting point if you have never used video editing software before, both because it is free and has a gentle learning curve.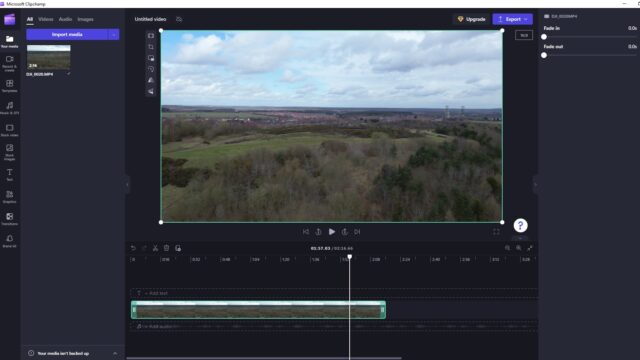 You can easily import media files from your computer and stock video websites, but I like that Clipchamp also gives you a whole catalog of stock items to work with to enhance your footage. The layout is straightforward, with common elements like the video timeline and editing toolbar.
You can do a host of cool things including trimming your clips, adding text and graphics, and creating transitions and audio soundtracks. In other words, for a free program, it really does offer a lot of functionality.
6. Apple iMovie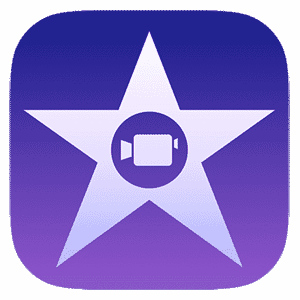 Best free Mac option
iMovie is installed for free on iOS and macOS devices and is another top option for beginners.
Pros
Free on all macOS and iOS devices
Simple tools and interface
Intelligent audio matching
Excellent creative filters
Cons
It doesn't have many advanced tools
iMovie is essentially Apple's counterpart to Clipchamp. It's free, minimalistic, and an excellent choice for beginner video editors as well as those who just want to turn their drone footage into something sharable for social media.
I like the accessibility of iMovie – it is available on macOS and iOS devices, so you can use it on your iPhone and iPad as well as your MacBook and iMac. The interface couldn't be easier to understand, and you shouldn't have problems even if you're not very comfortable with tech.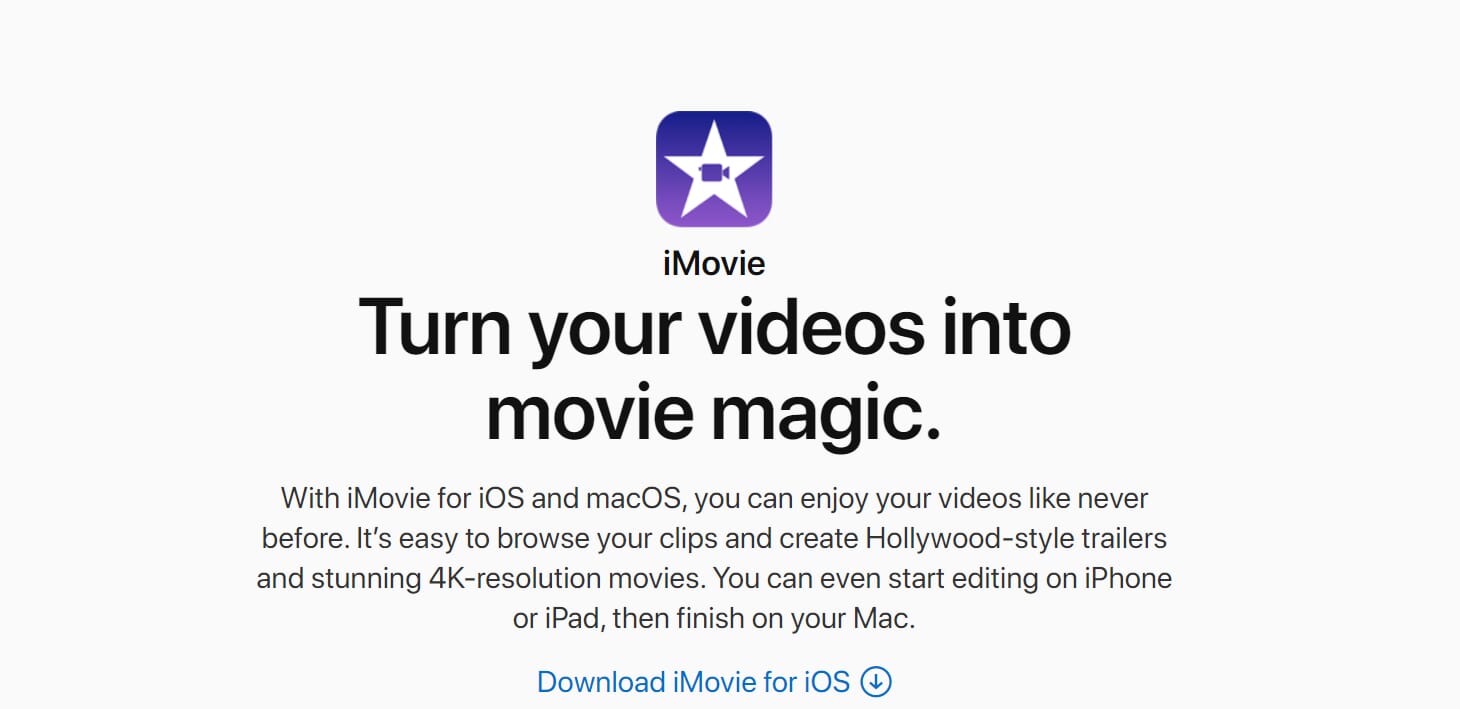 The different preset styles you can choose for your drone videos allow you to get creative and apply some cool looks without the need for deep knowledge of color grading and tonal adjustments. The audio functionality is decent too, and I love how, when you select audio tracks, the AI automatically shrinks or expands the clip to fit with your footage.
7. Lightworks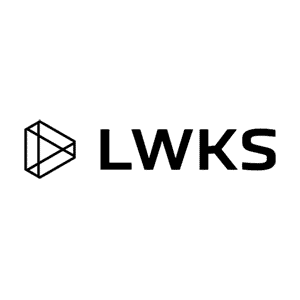 Great for VFX
Lightworks offers a free plan and boasts a great VFX library complete with graphics, text, motion graphics, transitions, and filters.
Pros
Advanced trimming tools
Auto-save feature so you never lose work
Great support for various video file formats
Offers the ability to record voiceovers
Great free version
Cons
Some of the tools do have a steep learning curve
Lightworks is one of the few free drone video editing software options that allows you to create pro-level results. There is a paid subscription that unlocks more features but the free version is quite extensive.
I do find the interface a little difficult to get used to at first, and the program certainly has a steeper learning curve compared to beginner options like Clipchamp, but it offers excellent control for your drone cinematography. The drag-and-drop feature is useful and lets you add objects like video files and audio easily onto your timeline.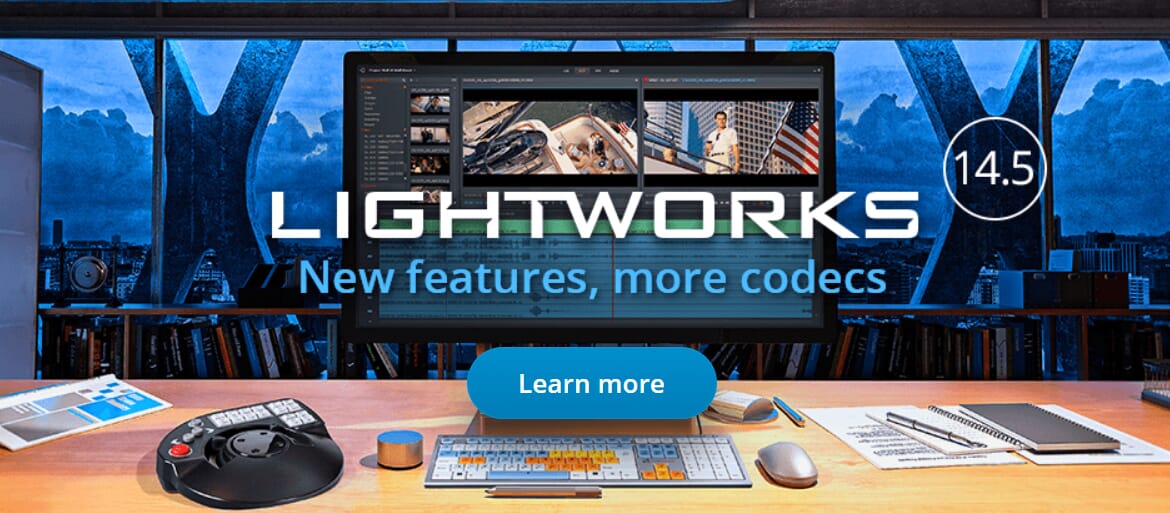 I also like the advanced features like multi-point trimming. This means you can trim multiple segments from your drone footage and combine them together into one clip. I find it helpful as it allows you to cut out parts you don't want in your final video (like the drone taking off).
The VFX library is pretty extensive too, and you can easily add text and graphics to your videos. You can also create epic scene transitions and even add creative filters and LUTs to turn your drone footage into artistic masterpieces. In fact, the array of filters is so impressive that Lightworks is one of the best programs for color grading, too!
8. InVideo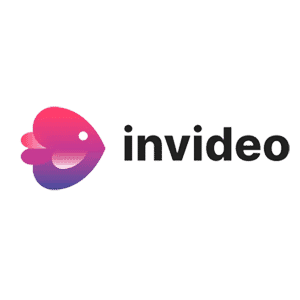 Great for limited storage space
InVideo is a browser-based editor and is great for those with limited storage space or a slower computer.
Pros
Simple interface and editing tools
Detailed video timeline view showing different channels
Hundreds of templates
Lots of specialized tools to create videos for social media
Cons
The free version doesn't allow exporting
A little expensive for what you get
Not everyone wants to install software on their device, and that's where InVideo comes in; it's a browser-based editing program that allows you to produce beautiful videos without taking up even a byte of your desktop storage (though I do still recommend investing in a hard drive for your footage!).
This is an ideal starting point for beginners thanks to its simple controls and array of basic editing tools. If you are stuck for inspiration, there is also a range of video templates you can use for content creation in real estate, marketing, and more, and these can really speed up the editing process.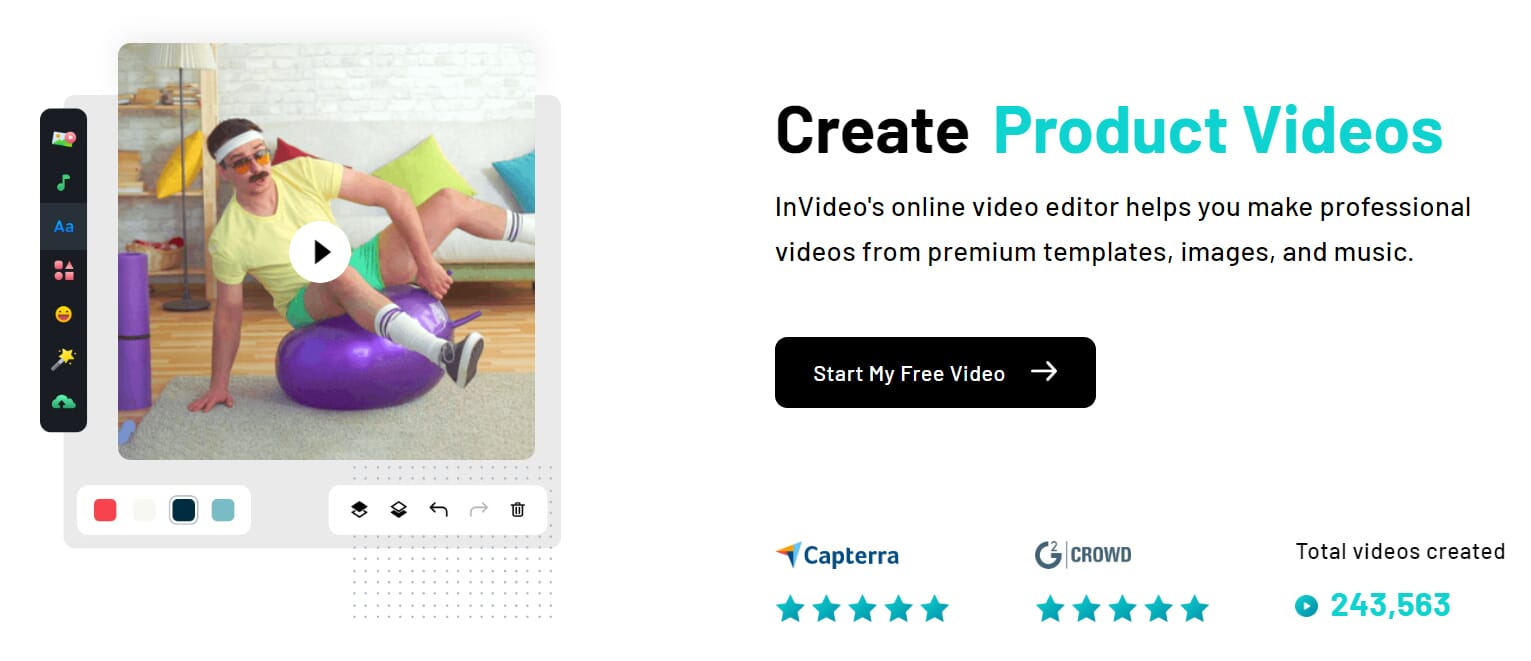 The video editor has a simple toolbar on the left-hand side, and I like how the timeline at the bottom allows you to see video elements like audio, overlays, and the actual footage. You can clip and trim videos too, and you can use a range of stock media and audio to enhance your drone videos.
There is a free version available, but you cannot export videos, which is a big disappointment. The cheapest subscription is $15 per month, and it allows you to export up to 60 HD videos.
9. CyberLink PowerDirector 365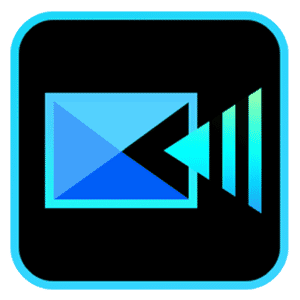 Great for creative effects
PowerDirector 365 gives you amazing creative control and allows you to incorporate transitions, filters, graphics, and animations into your drone footage.
Pros
Low monthly price for the annual subscription
Intuitive layout
Great range of transitions and overlays
Simple video trimming tools
Cons
Kind of pricey
It can have performance issues
PowerDirector 365 is a fantastic program from CyberLink and an excellent option for hobbyists and anyone else not quite ready to invest in professional-grade software. I have used the free version, and it's really comprehensive. There is also a paid version, which works on a subscription basis.
I like the low cost if you pay for an annual subscription (it's less than five dollars per month). However, the cost increases to $20 if you only want to purchase a month-to-month subscription. I get that it's an incentive for people to commit to the software, but the huge increase seems like overkill.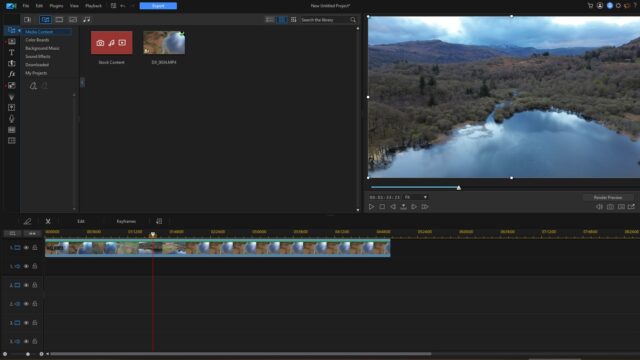 Regardless, PowerDirector 365 really is the best drone video editing software for hobbyists looking to apply creative edits with flashy visuals and effects. I like using the video collage feature, which allows you to combine multiple drone shots into one piece of footage. And the keyframe controls mean you can edit with incredible precision.
There is literally so much in terms of effects, animations, and transitions. You can play with hundreds of intro templates, predesigned transitions, animated stickers, and animated overlays. If you want to use your drone footage to make bright and fun social media videos, then PowerDirector 365 is an especially amazing option.
10. Corel VideoStudio Ultimate 2023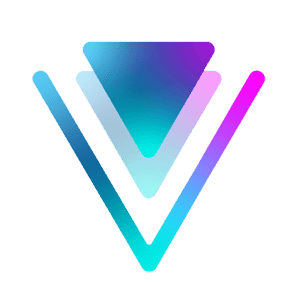 Great for varied transitions
VideoStudio offers some fantastic transitions so you can seamlessly merge your drone scenes and create engaging videos.
Pros
Full control from import to export
Wide range of scene transitions
Excellent title creation tools
Fast performance and rendering
Cons
The audio editing tools are limited
Monitor support is varied
Corel VideoStudio Ultimate 2023 has an impressive set of advanced tools, and I love how it doesn't skimp on the basics, either. You get a suite of simple editing tools so you can trim, crop, rotate, and split your drone footage easily; that's the basic stuff you need, but VideoStudio Ultimate has a host of advanced features and tools, too.
Once you've handled the basics, you can really get creative with your drone cinematography. For example, you can create smooth transitions, from basic fades to epic motion blur and camera movement transitions.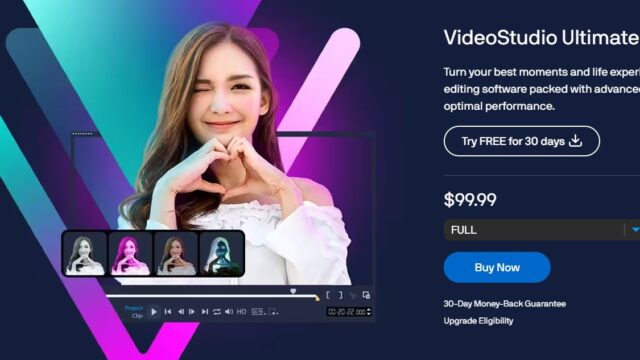 There is also a color grading suite so you can get the exact tones you want and make adjustments if your drone footage looks a little off. The software essentially gives you control over the entire editing process from importing through to exporting.
It is available for a decent one-off cost of $99, which I think is really reasonable, especially compared to the cost of software like Final Cut Pro.
Grab the Best Software to Edit Your Drone Videos
You should now have a clear idea of the best software for drone video editing, but to choose the right one, you must consider your skill level, the type of videos you wish to create, and your budget.
For professional work where quality and control are extremely important, Adobe Premiere Pro and DaVinci Resolve 18 are my top picks. They are superior in terms of the end products you can create but do have a steep learning curve.
If you are a hobbyist but still want to produce quality drone videos with transitions and overlays, options like CyberLink PowerDirector 365, Corel VideoStudio Ultimate 2023, and Lightworks are all fantastic.
Lastly, beginners should consider Microsoft Clipchamp and Apple iMovie; these programs will give you a gentle introduction to the world of drone video editing while still allowing you to experiment with more advanced techniques.