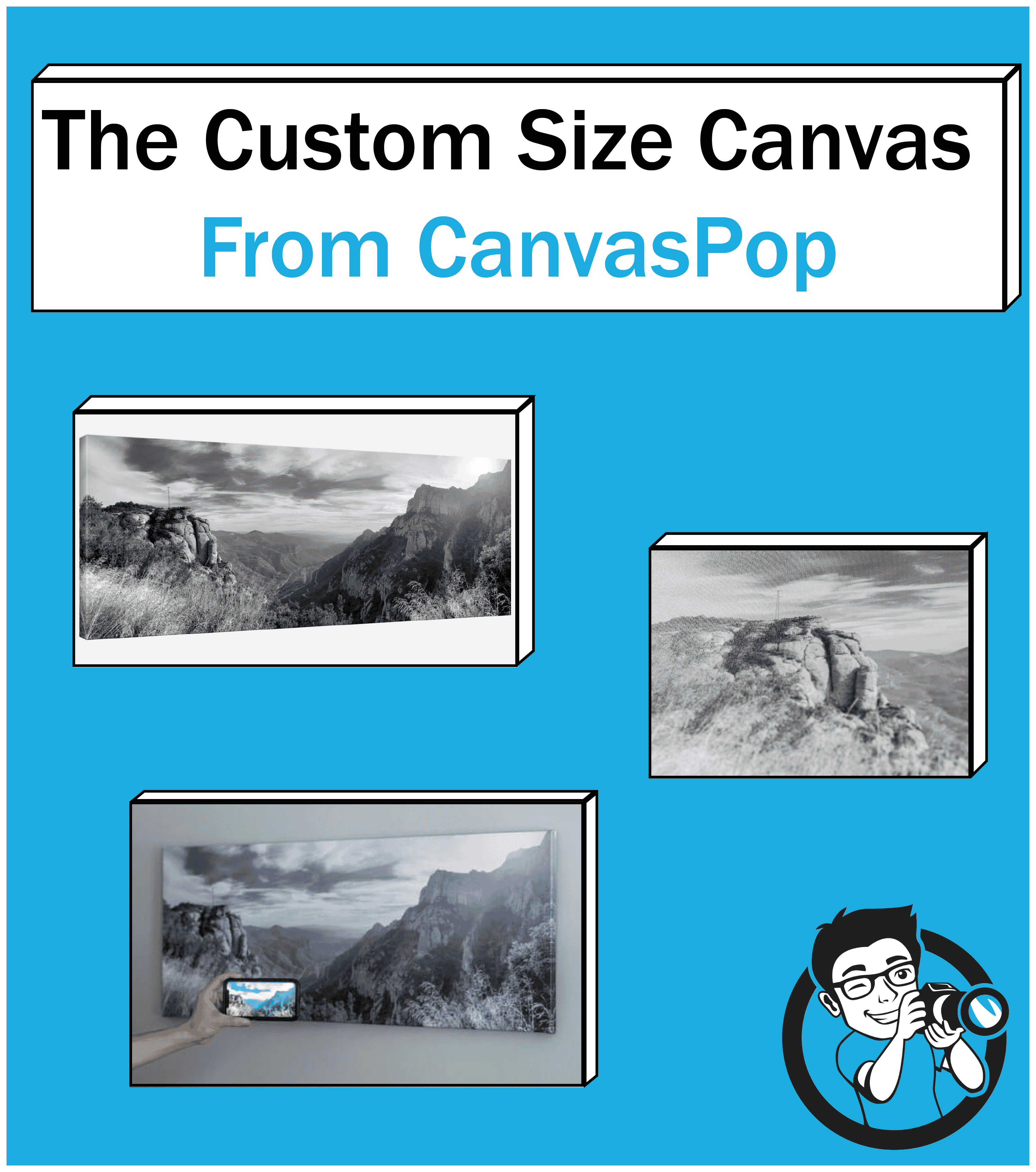 When it comes to showing off your photographs, you shouldn't shy away from thinking outside the box. A run-of-the-mill 4×6″ or 8×10″ print in a glass frame isn't always the best or most exciting way to show off your favorite shot. So why not give a custom size canvas a try?
Looking through all of the options out there, we found CanvasPop's custom canvas selection showed a great deal of promise. And, based on our CanvasPop test and awarding them as the best canvas printer, we were eager to see what the print provider had to offer.
Was CanvasPop able to live up to our expectations? Did the custom size canvas stack up to previous canvas orders? Keep reading to find out!
Placing my Order
I've said it before and I'll say it again – one of CanvasPop's best features is its intuitive interface. Placing an order through the site is pain-free and takes just a few minutes to complete from start to finish.
Ordering a custom size canvas was easier than you might expect. There are actually drop-down menus that allow you to choose the measurements for both width and height.
Even if your file doesn't fit the specific size that you're after, you can drag and adjust the shot to get a composition/crop that your happy with.
Related Post: The Most Common Canvas Sizes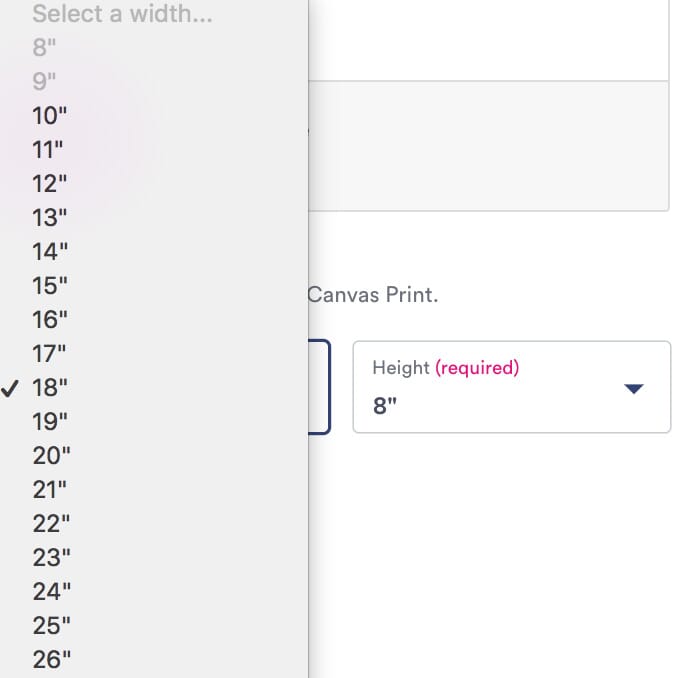 Don't have your heart set on a specific size, but already know that your print won't fit the standard available aspect ratios? No problem. CanvasPop automatically generates some size suggestions compatible to the file's existing dimensions. You may click between suggestions to see exactly how each crop will impact your composition!
One feature that I was especially fond of was CanvasPop's automatic price adjustments. With hundreds of custom size possibilities, it would be difficult for the average user to keep track of costs. As soon as you make an adjustment, the corresponding price at the bottom of the sizing panel adjusts immediately to help keep track of expenses.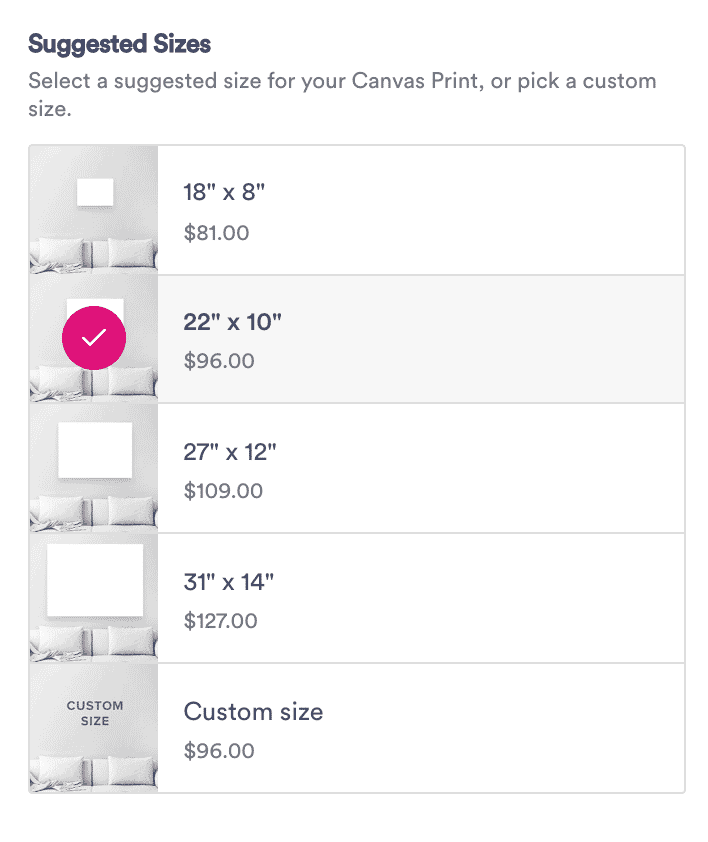 One Small Snag (and How CanvasPop Fixed It)
When my CanvasPop order arrived at the doorstep, just over a week after ordering, I was so excited to see the package on my doorstep.
I tore through the cardboard and plastic, anxious to see the custom size canvas in the flesh. Unfortunately, I quickly discovered that my order wasn't entirely in tact.
It seems that at some point in transit, the primary support beam splintered in two. While this sparked some skepticism about the integrity of the wood, I was happy to see that the jagged edges weren't able to tear the canvas. Unsure whether or not I'd be able to receive a refund, I quickly hopped online and got in touch with customer support.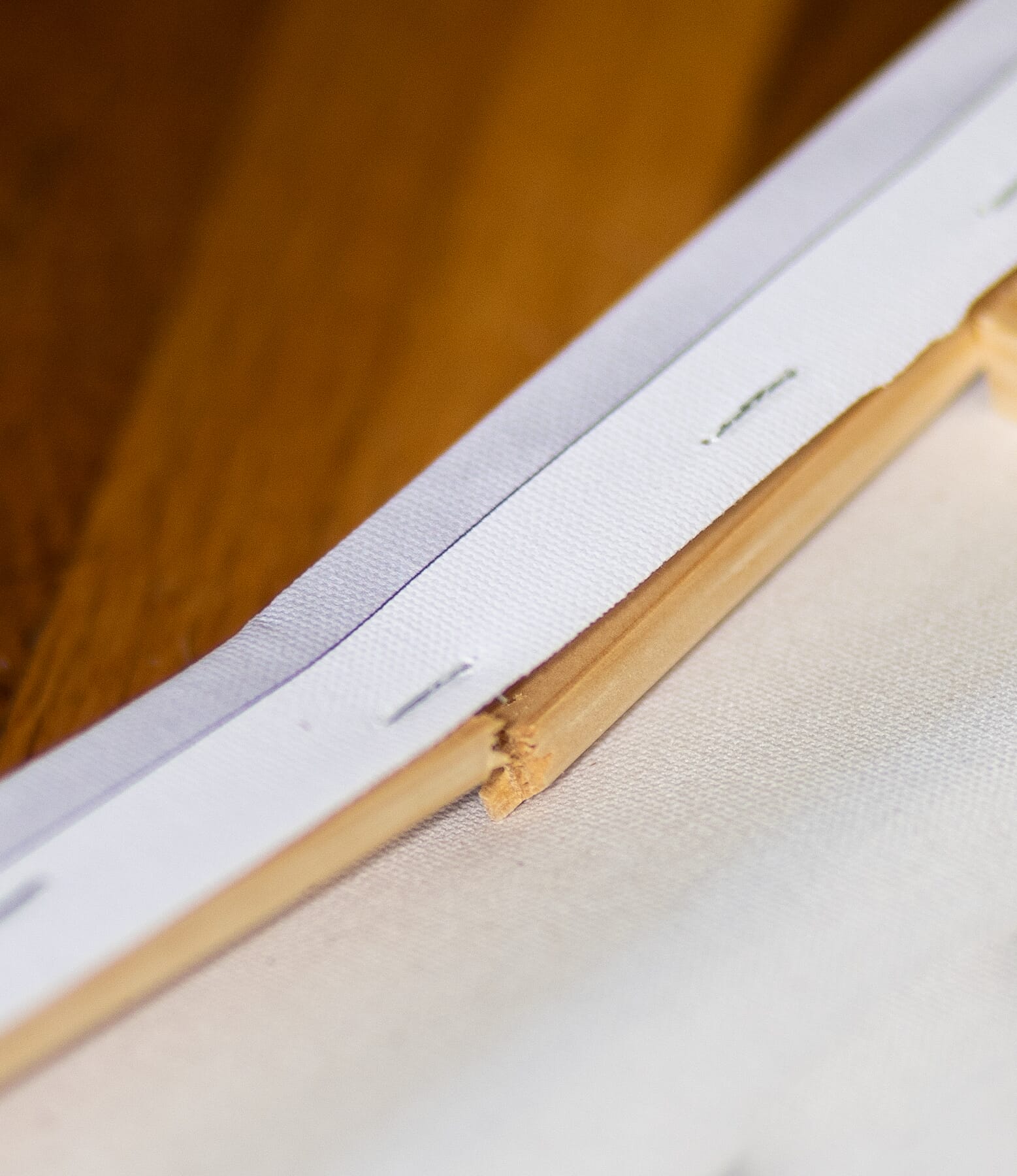 Though I was disappointed to see that my order was damaged, the speed and friendliness that CanvasPop support had to offer was impeccable. I explained my situation, snapped a few pictures, and within hours I had a response and a reprint on the way!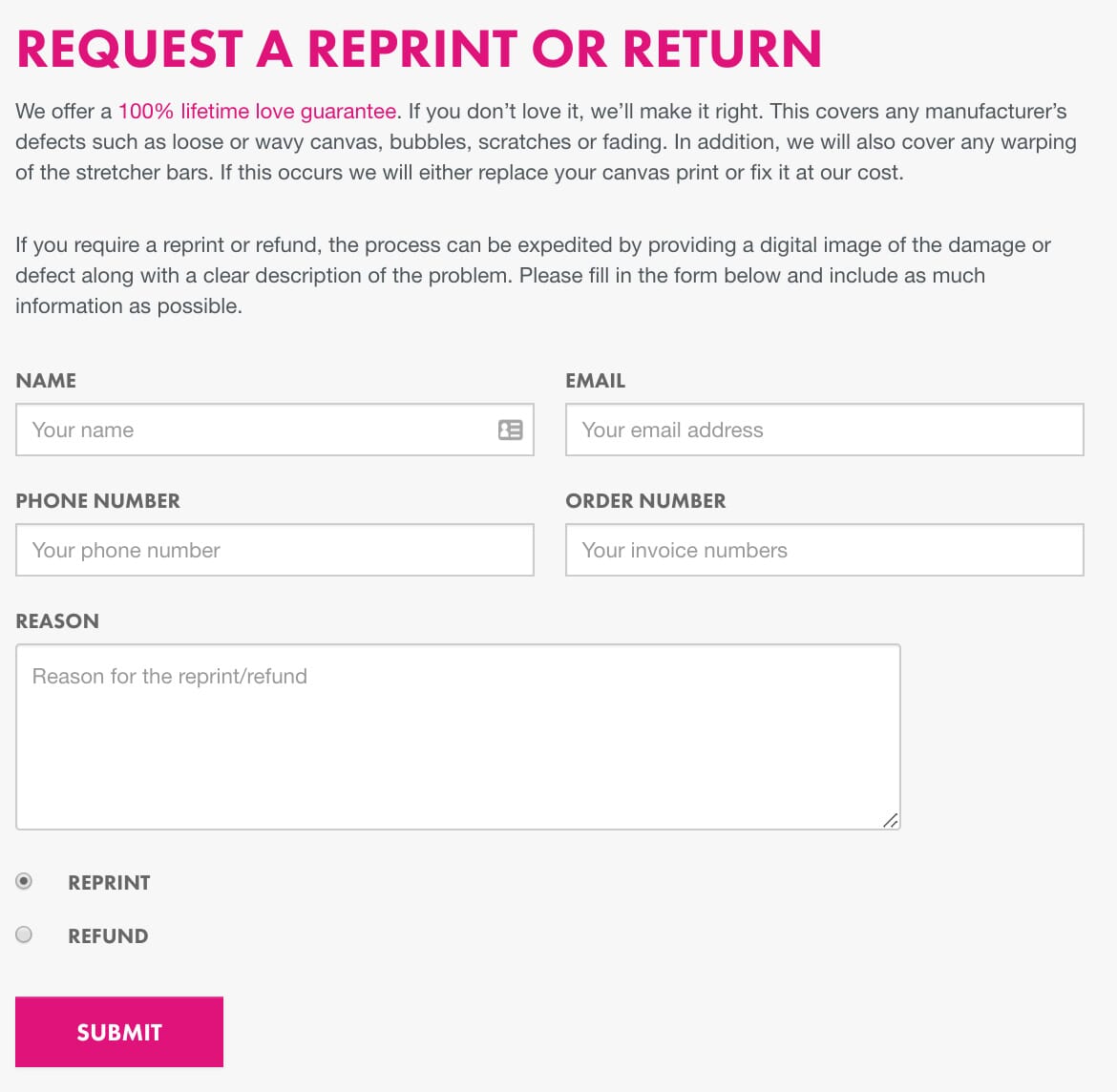 We've mentioned in past articles that CanvasPop boasts a "100% love" guarantee. Luckily, we had never had a reason to test it out prior to this order! We can now confidently report that CanvasPop does indeed deliver on their word.
Within a week, a second, undamaged print was on its way to my house.
The Finished Product
Despite the initial hiccups, the canvas itself turned out beautifully.
I really put CanvasPop to the test this time around. In the past, I've provided them with high-res images sourced from my mirrorless camera.
However, I thought that a custom size canvas would perfectly suit a panoramic landscape that my partner made last year. The image file was smaller than what I'd normally use as it was sourced from an iPhone, but I decided to give it a shot anyway.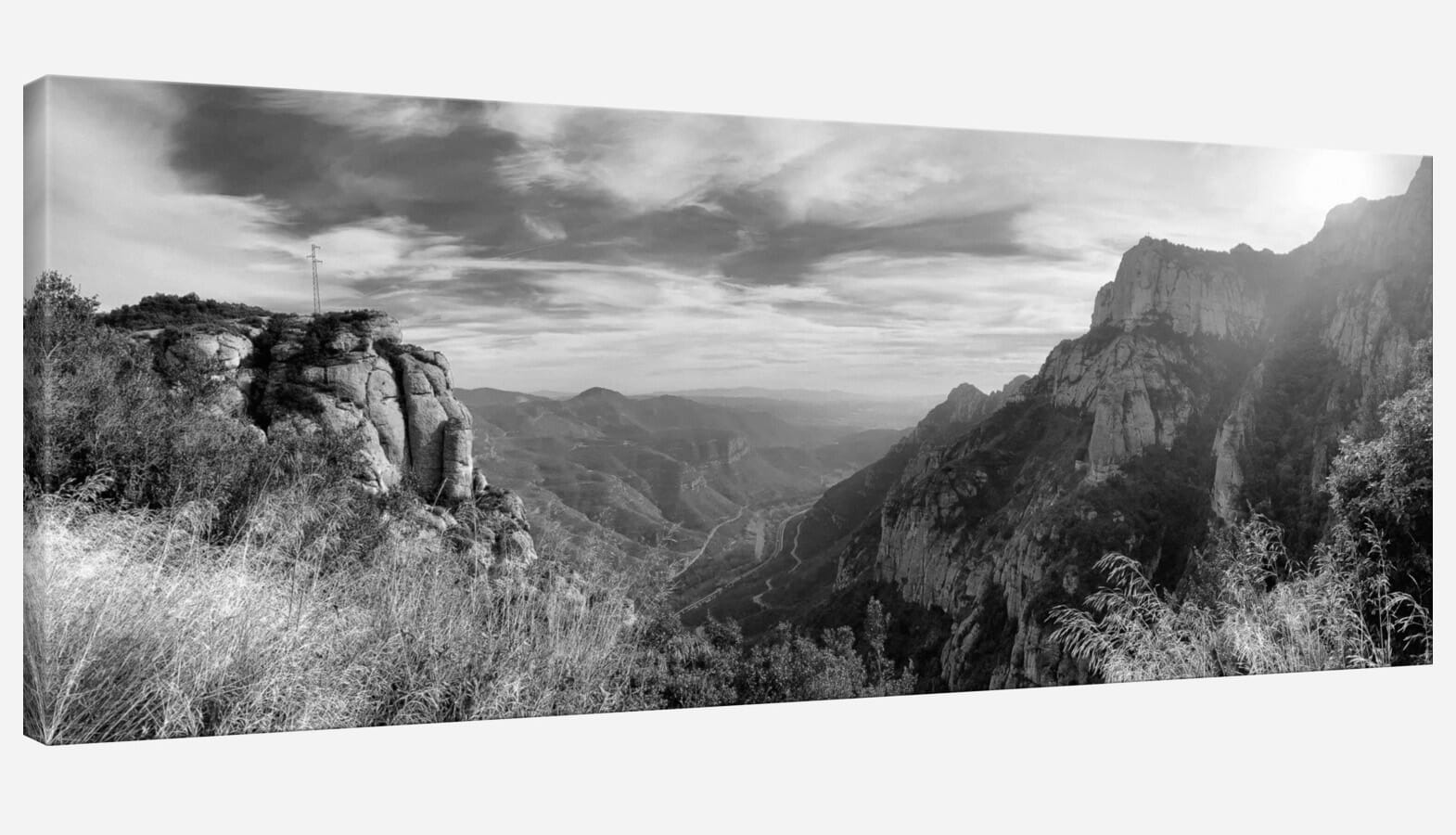 Despite measuring 2.5 feet on the long end, you would never guess that the shot was from a smartphone. Details all around are crisp, and there were no visible signs of pixelation or distortion. The tones of the highlights and shadows look just as brilliant in person as they do on the small phone screen.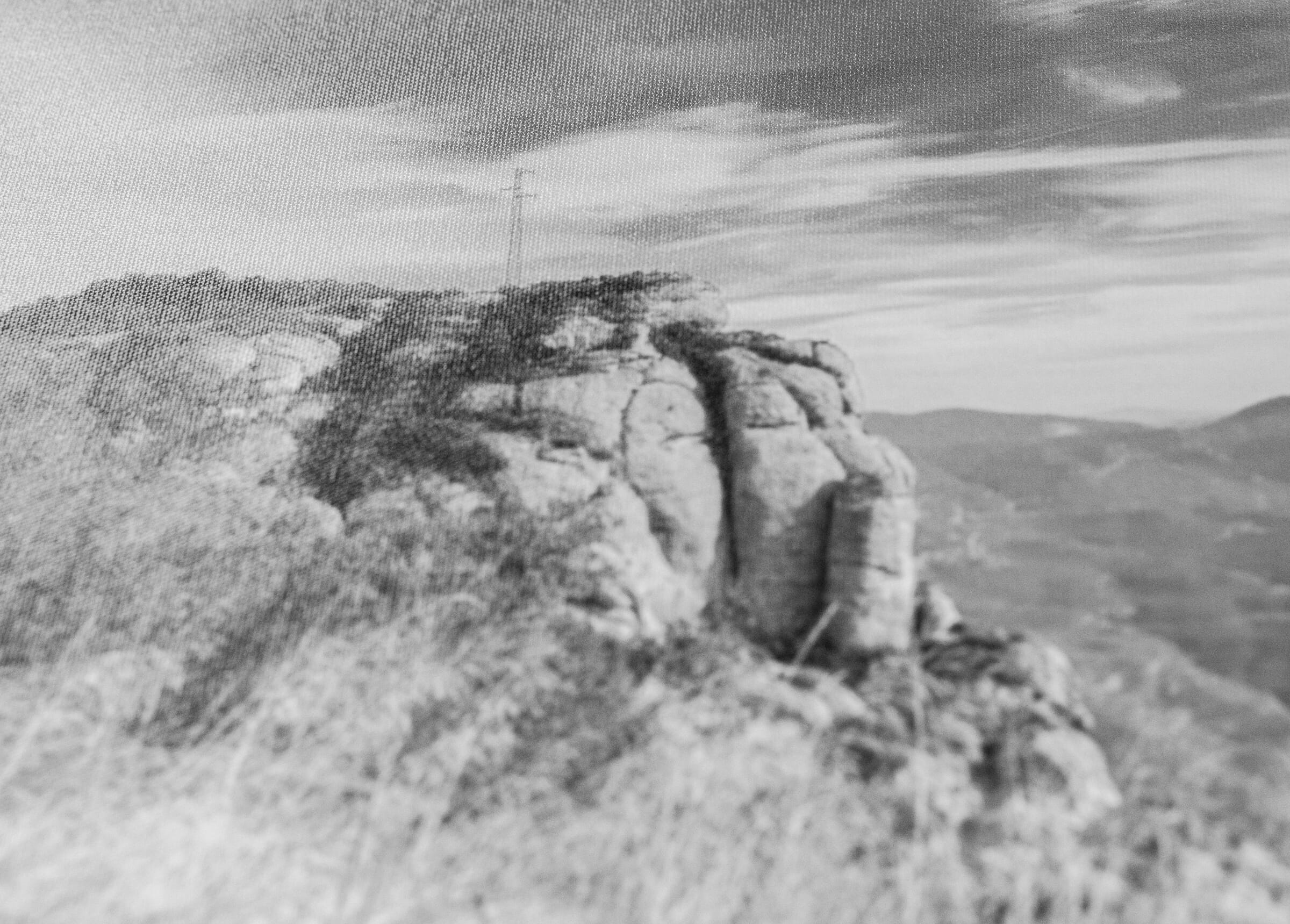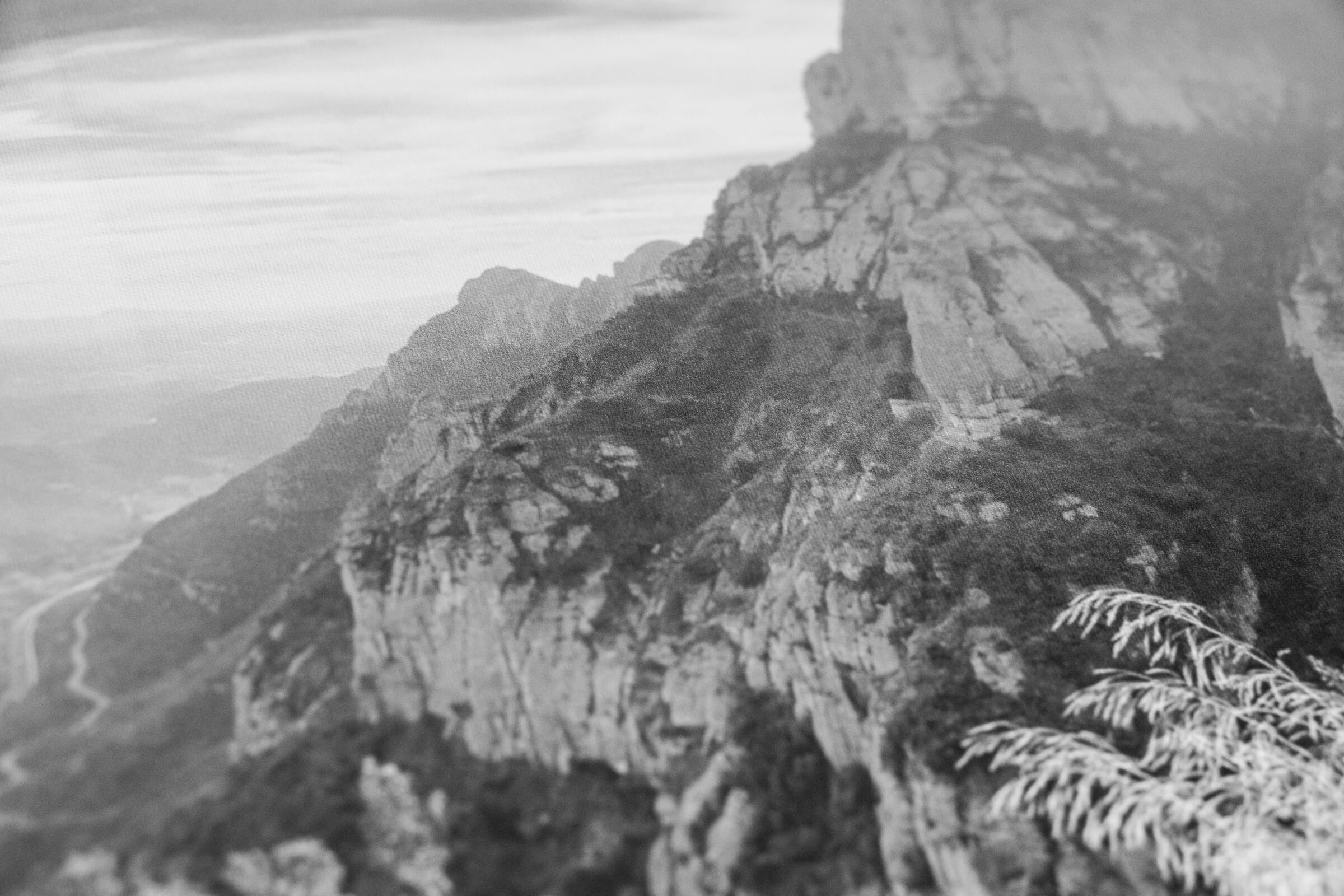 Like previous CanvasPop orders, the custom size canvas came attached with a fixing wire and was ready to mount to the wall on delivery. Within minutes of unwrapping, the print was up on the wall for all to see!
An A+ Experience: Our Concluding Thoughts on Ordering a Custom Size Canvas from CanvasPop
For quite some time, I've been a fan of CanvasPop. However, this experience really helped me develop a new appreciation for their service.
They're not just concerned about making a sale – giving the customer a product they'll value is something they truly seem to hold close to heart.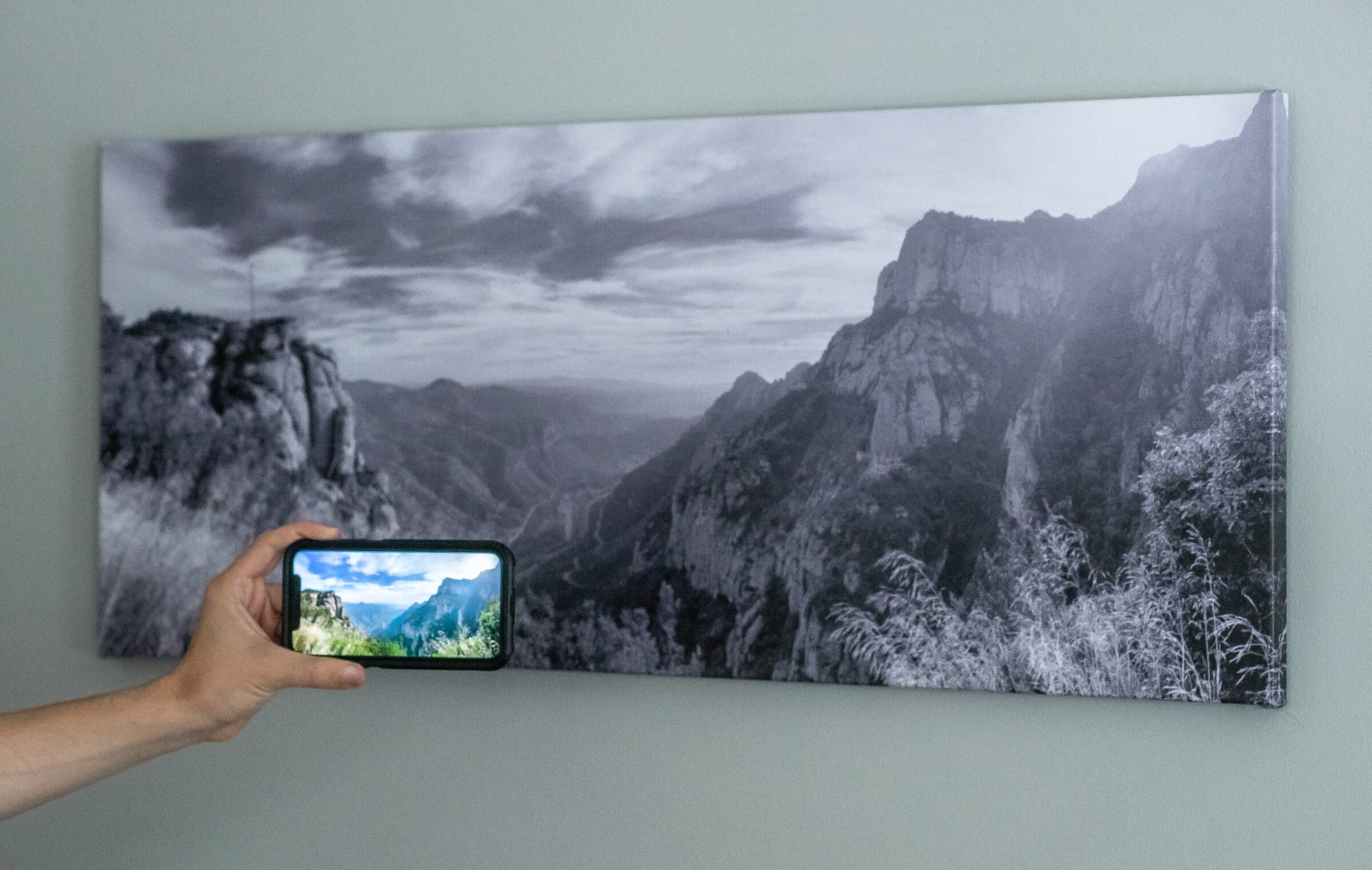 No printer is perfect, and Canvaspop is no exception. However, their commitment to leave you feeling satisfied sets them apart from the rest.