So far, when trying to get your photo displayed on the wall, it had to be either in the form of a framed photo print or a photo printed on canvas. There are of course some other options like metal prints, but they can get costly, heavy, and bulky.
Xpozer allows you to display your photo prints in an entirely new way.
When you buy through links on our site, we may earn a commission at no cost to you. We evaluate products independently. Commissions do not affect our evaluations.
Xpozer Review
Xpozer Photo Prints Review
Product Name: Xpozer Photo Print with Frame
Product Description: Xpozer print with a reusable and swappable frame. Comes with an easy hanging kit to get your photo on your wall in a fast and easy way.
Brand: Xpozer
Offer price: 99.95
Currency: USD
Availability: OnlineOnly
Order Process

Packaging & Accessories

Print Quality

Paper Quality

Ease of Use
Summary
Xpozer photo prints and frames are great to display your photos in a large format. The frame is easy to set-up. The unique thing about Xpozer is that you can easily transport the frame and swap your photos. The order process, packaging and delivery was perfect. The vivid satin print material and the print quality is also great.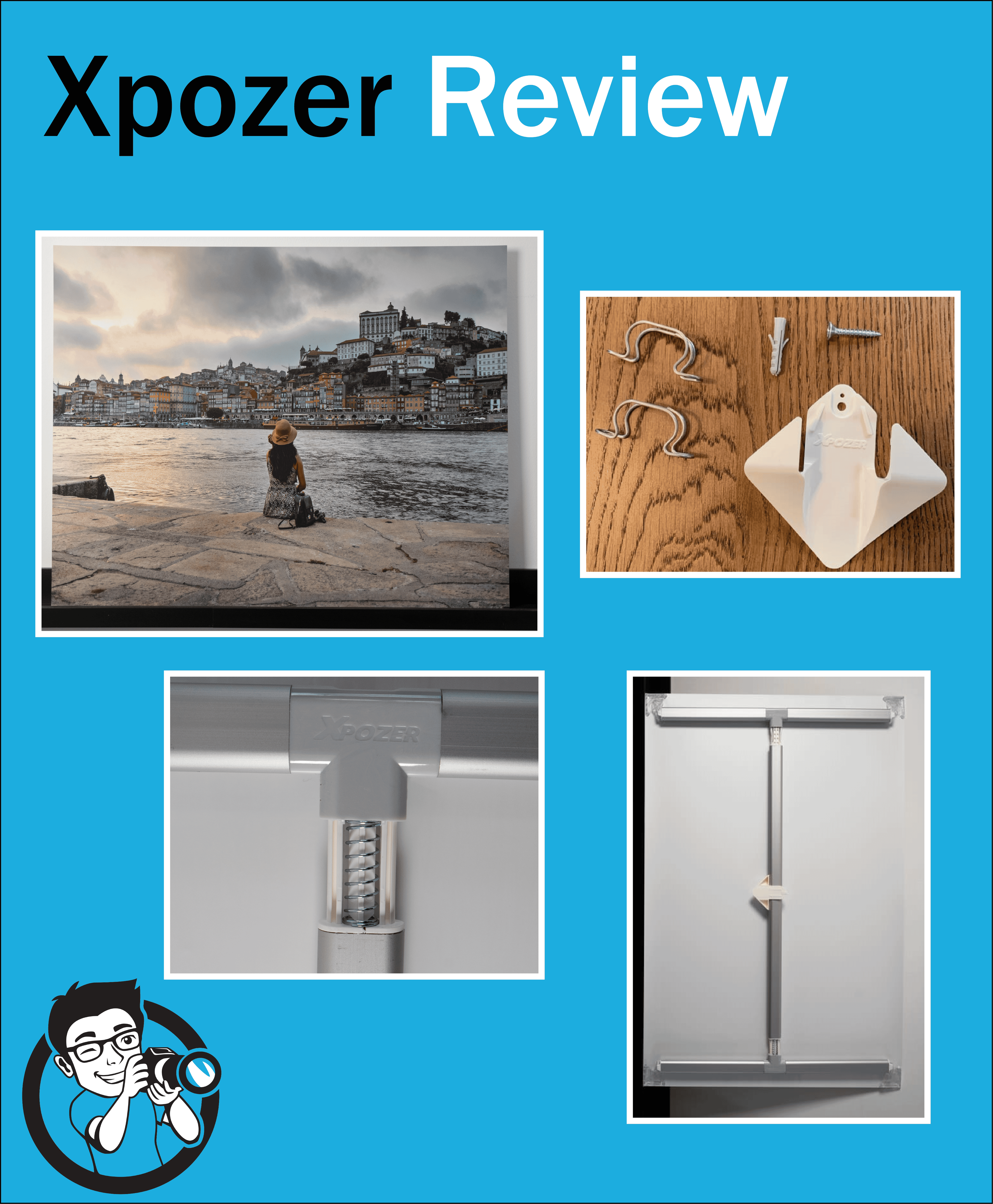 The Invisible Frame
The "Xpozer way" of displaying a print could be described as a support framework on the back of the print.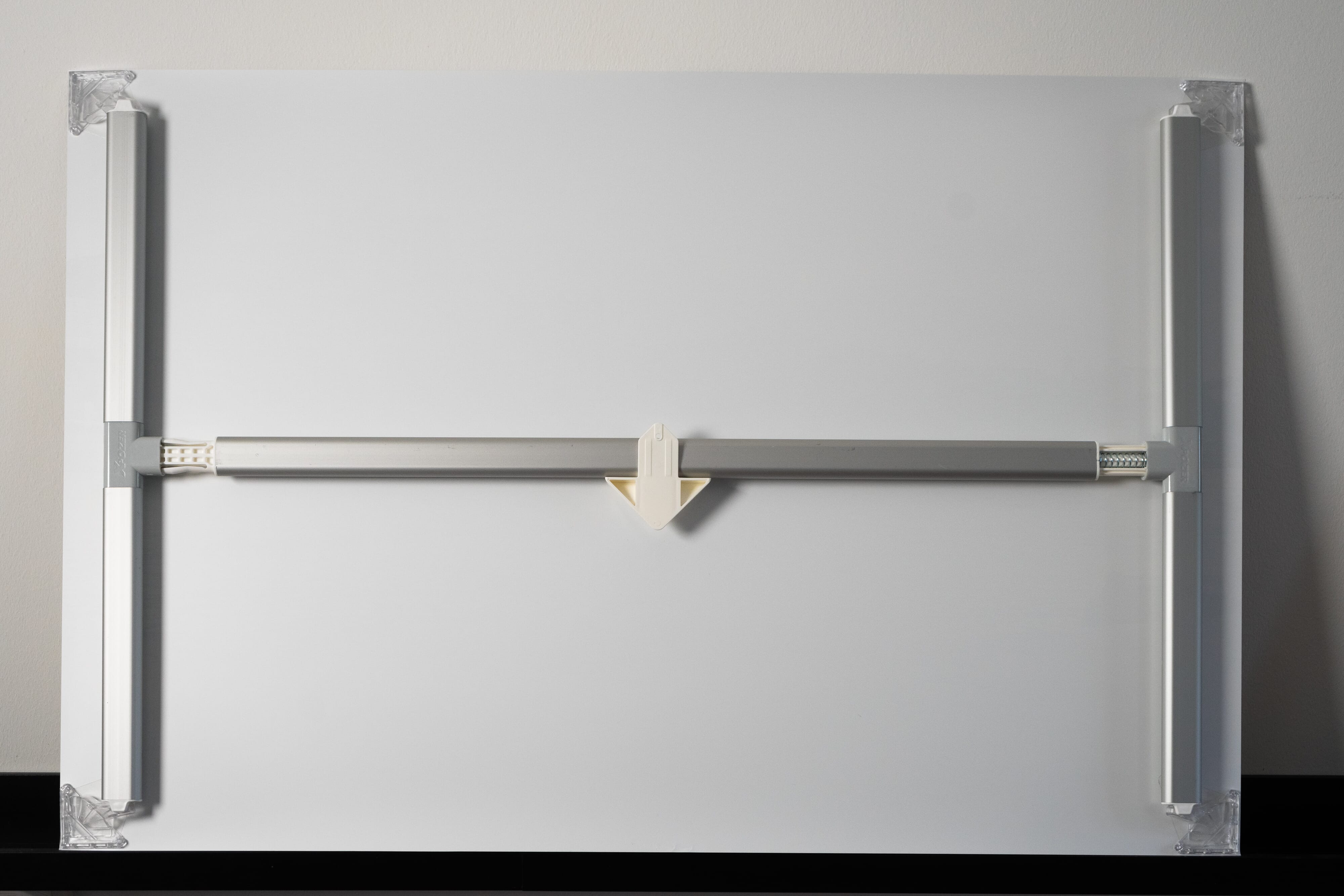 The frame remains invisible once you hang your photo on the wall.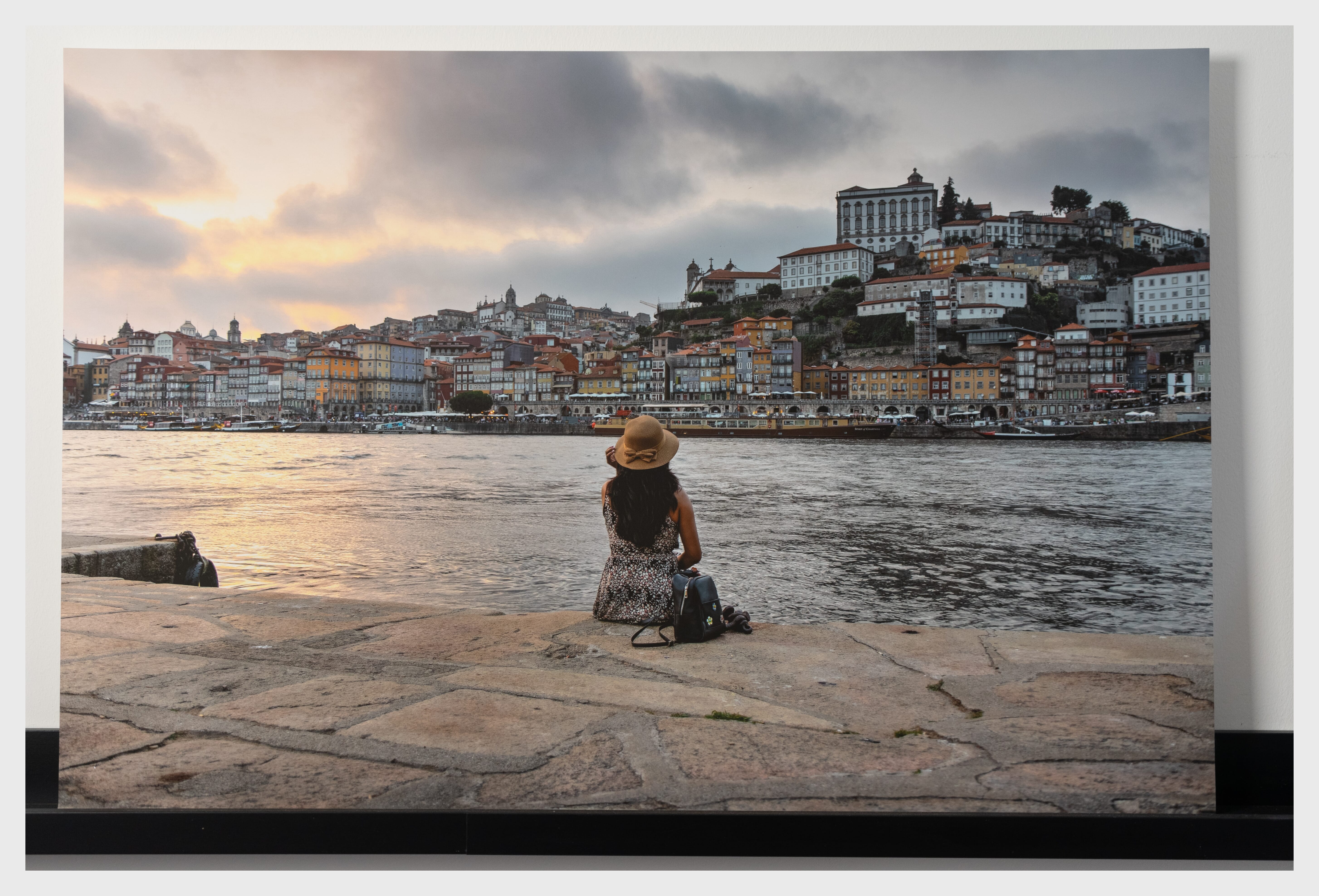 In the image above, you can see that the photo print is well stretched. This is possible due to the innovative in-build metal spring which allows you to expand the photo print and lock it in once it is fully stretched.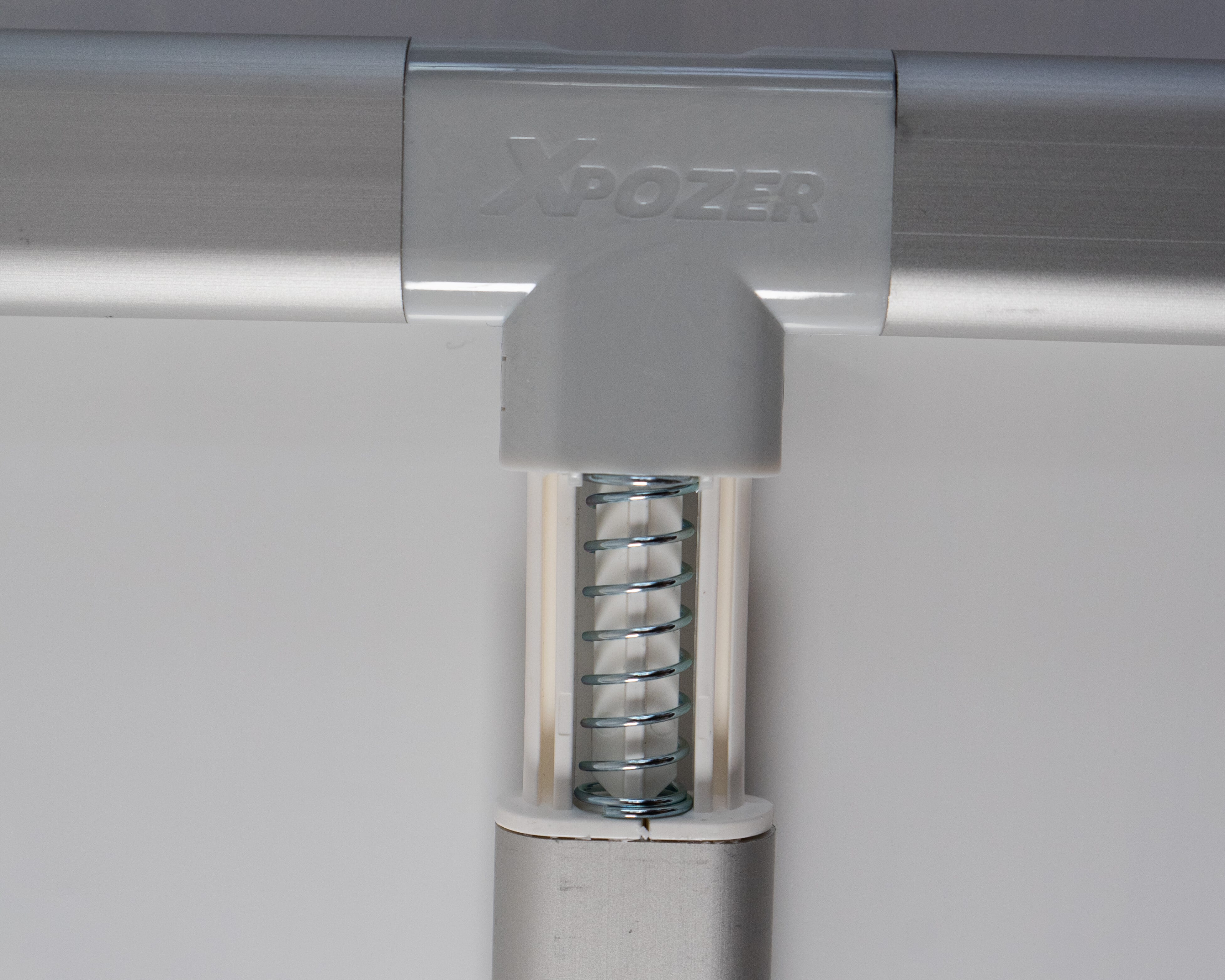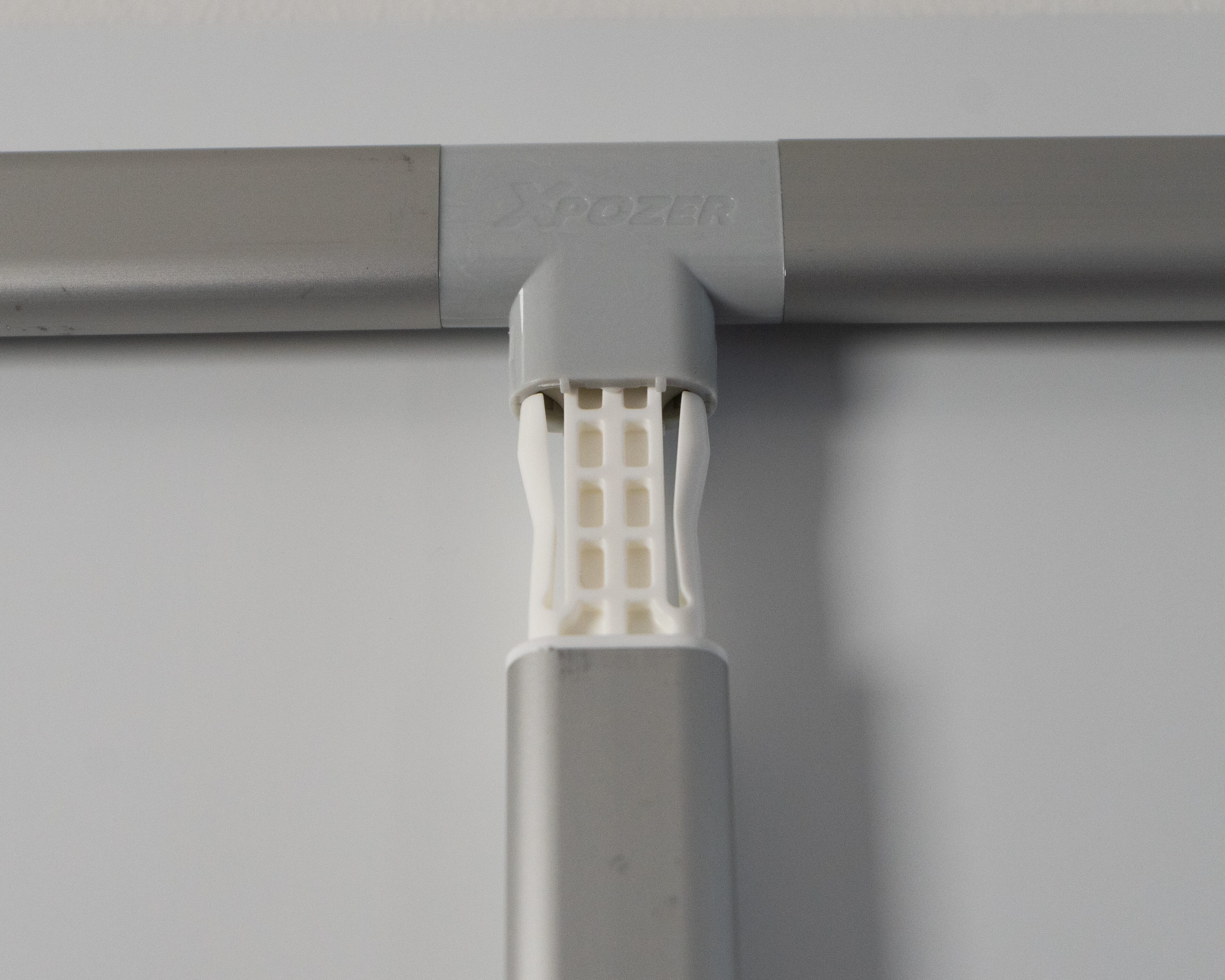 The Print Quality
My test image was by no means my best shot and probably the wrong choice because of the weak light. Facing the sunset doesn't let the colorful houses shine as vivid as they normally do. Also, I had chosen a wide aperture, which resulted in the rather unsharp houses on the other side of the river.
By the way, the image is actually a merged image. I had used Photomatix to combine multiple exposures.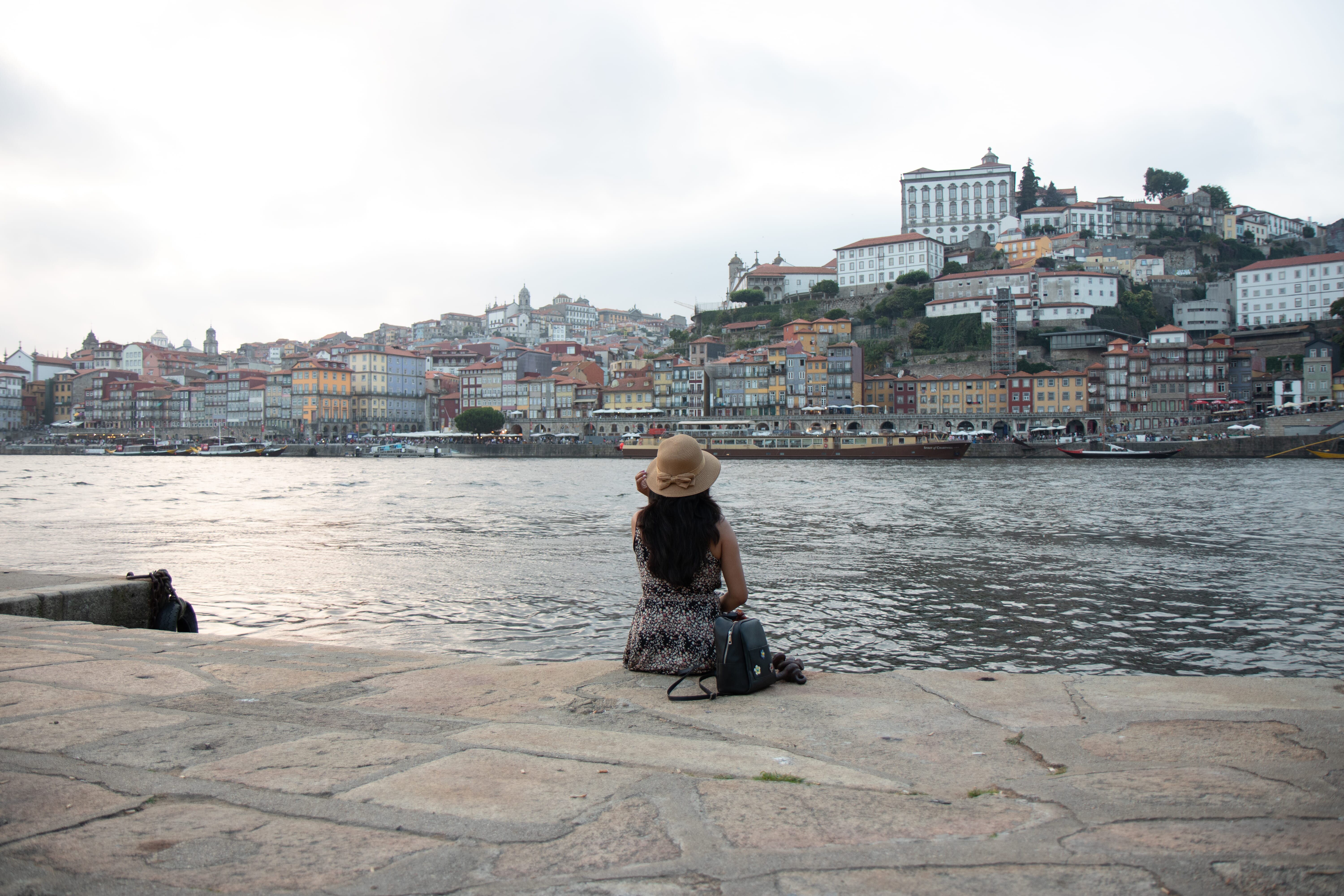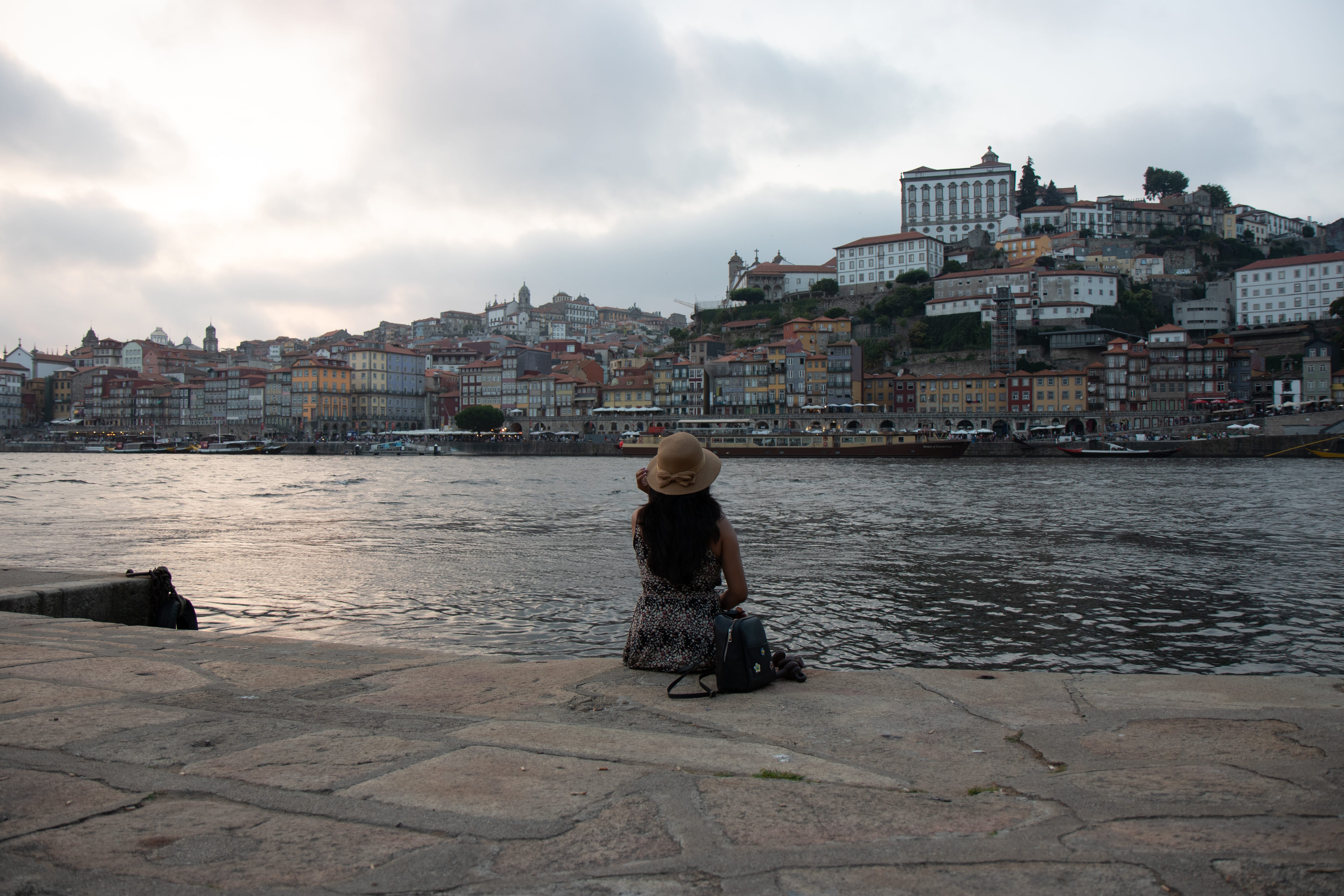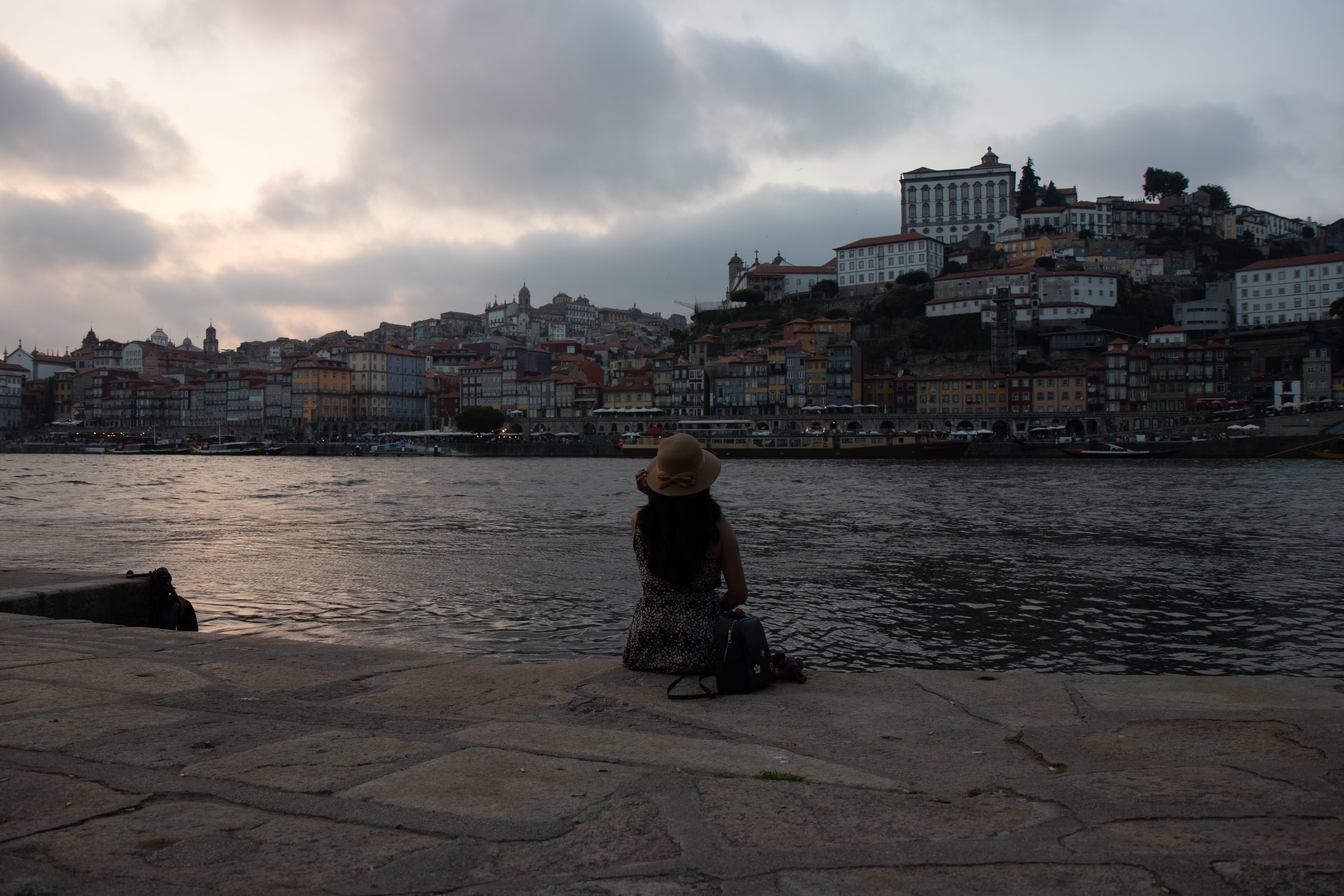 Related Post: Best HDR Software Compared
Anyway, let's get back to the Xpozer print quality. It is spotless. The source file and the print match perfectly.
You can see the result yourself: the first image is the source file, the second image is the print.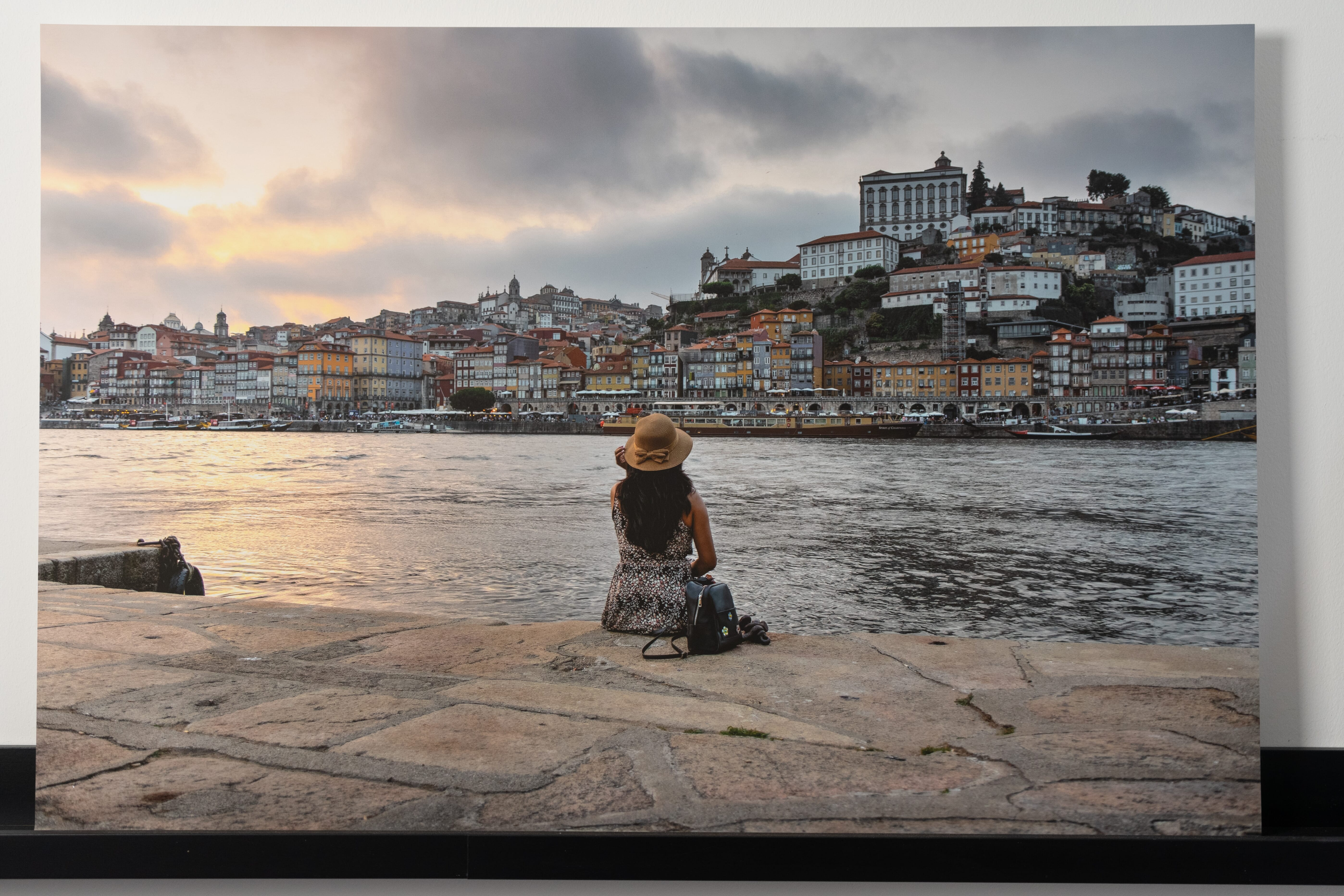 The Xpozer Paper
The Xpozer photo paper is special. Apart from being anti-glare, it feels very robust. Yet, the print quality is as good as it was printed on any of the traditional premium photo papers.
Easy to Hang on Your Wall
I still haven't decided on the right spot to hang the new Xpozer frame. But once I do, it's going to be easy to hang. All you need is one nail in the wall or a screw. A hanger and screw come with your order.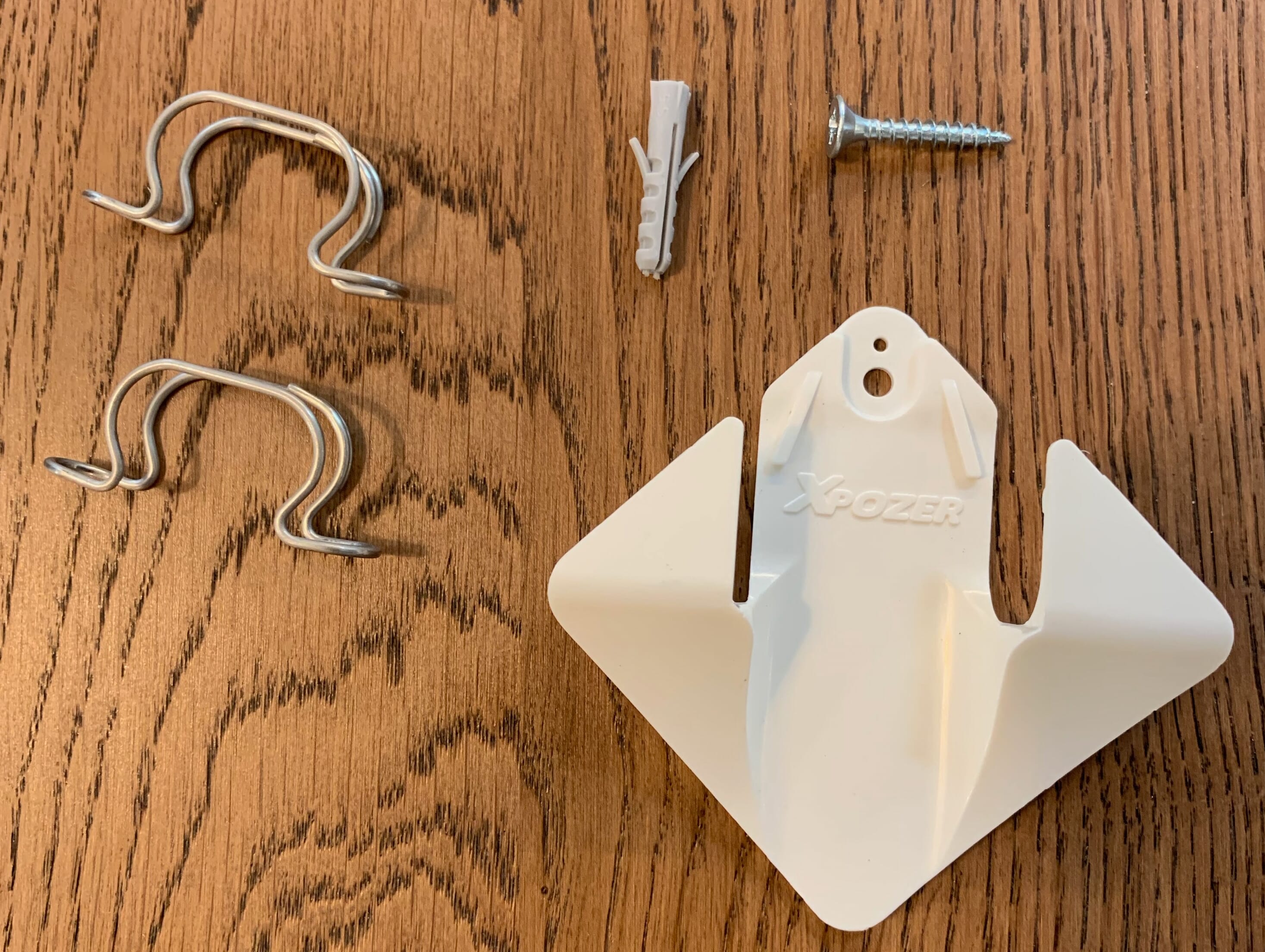 Easy to Ship, Store & Re-Use with a New Print
What's revolutionary with Xpozer is the way you can ship, store and change large wall art.
So far, ordering big prints involved handling large packages with lots of bubble wrap and carton boxes. The big wooden frames used for canvas prints regularly break. Other standard photo frames also frequently arrive broken in the mail or when you shift the house.
With Xpozer, the risk of breakage is close to zero. The packaging is very compact and there is nothing that could break (even if you drop the parcel). The frame structure inside the box is of solid aluminum and the paper, apart from being UV-resistant and non-glare, is also ultra-strong.
The box has a triangle shape and has all you need inside, neatly packed. You can watch the unboxing video of my print below and also the video showing how easy it is to set up the frame.
xpozer unboxing
Full Xpozer photo print review. Here you can see the unboxing.
Xpozer Set Up Instructions
Xpozer instructions and how this new system works.
As illustrated in the video, the packaging is compact and keeps your prints safe from damage.
Swap Your Photo (and keep the same frame)
Xpozer calls their frame the "Forever Frame" because the frame will be useful for a very long time (theoretically forever). It's straightforward to just replace your old print with a new print. In a matter of 30 seconds, you can have a new print hanging on your wall.
You don't have to worry about where to store traditional bulky frames or canvas prints. Just roll it up and put the print back in the box.
You may want to keep the packaging, or you could get yourself a poster tube to store multiple old prints in a safe and compact way.
The concept of swapping the image regularly is a great idea. For example, if you intend to use your Xpozer print for a pop-up exhibition or trade show. Just set it up and pack it back in once the event is over.
Also, in case you want to display your new vacation photos at your home or office or you just want to change how your living room looks. Xpozer is the easy, fast and affordable solution.
This concept of swapping your prints is really what makes Xpozer prints unique.
Xpozer Sizes & Prices
In our Xpozer test order, we purchased the medium size. But that's only the start of the size range. Xpozer doesn't have small prints. In the table below, you can see the currently available sizes depending on where you are located:
Traditional 3:2 Prints
| | | |
| --- | --- | --- |
| Size | US | Europe |
| Medium | 24×36 inch | 60×90 cm |
| Large | 30×45 inch | 80×120 cm |
| X-Large | 40×60 inch | 90×135 cm |
| XX-Large | Coming Soon | 100×150 cm |
| | | |
Panoramic Prints
| | | |
| --- | --- | --- |
| Size | US | Europe |
| Panorama | 24×48 inch | 60×120 cm |
| Panorama | 20×80 inch | 50×200 cm |
| Panorama | 30×60 inch | 60×180 cm |
| Panorama | 40×80 inch | 100×200 cm |
| | | |
Square Prints
| | | |
| --- | --- | --- |
| Size | US | Europe |
| Square | 24×24 inch | 60×60 cm |
| Square | 30×30 inch | 80×80 cm |
| Square | 40×40 inch | 90×90 cm |
| Square | 48×48 inch | 100×100 cm |
| | | |
Xpozer Mini Prints
| | | |
| --- | --- | --- |
| Size | US | Europe |
| Mini | 16×24 inch | 40×60 cm |
| Mini | 20×20 inch | 50×50 cm |
| Mini | 20×40 inch | 40×80 cm |
| Mini | 20×30 inch | 50×75 cm |
| | | |
Xpozer Price
The Xpozer 24X36″ medium print (a good size for first-time buyers) with the frame currently sells at $99.95 as a combo.
You may get a good canvas print for that price. BUT, the if you look at this from an economic perspective, Xpozer prints will work in your favor for any subsequent orders. Once you have bought the frame, you just need to order the prints.
The price is $59.95 for a 24-36″ medium print, or as low as $39.95 for a 20×30″ mini print. You won't get a canvas print at that price.
Xpozer vs Canvas Prints
The price, however, shouldn't be the reason for you to order Xpozer prints. Comparing Xpozer prints to canvas prints doesn't really make sense. It's like comparing apples to oranges.
Canvas prints have their style, e.g. they have printed borders and they have a "paint style" feeling. For some occasions, you may want to have a solid, thick wooden frame on your wall.
On other occasions, however, you may want to give your environment a more modern look. In that case, you could still choose a heavy medium, e.g. pick a metal photo print, or you can opt for Xpozer, which easy to transport, has a modern look and gives you the option to swap your image like no other medium does.
The Xpozer Order Process
Ordering the Xpozer print was effortless. Just got to the Xpozer shop, select the size you want and if you are a first-time buyer select the print & frame option, upload your image, and boom… you are done!
Upload Your Image
There are currently 7 ways to upload your images: direct upload from your computer, inserting a hyperlink, Google Photos, Dropbox, Google Drive, VK (Social Network), or OneDrive.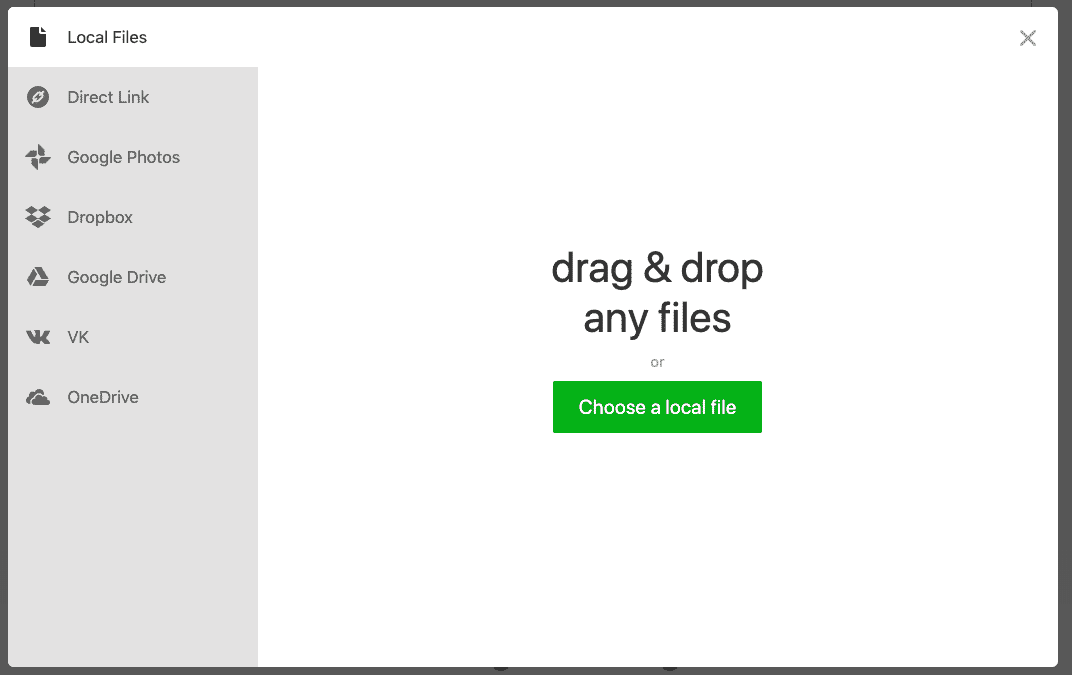 After uploading your image, you still have the option to crop your image and select the right orientation.
Cropping & Orientation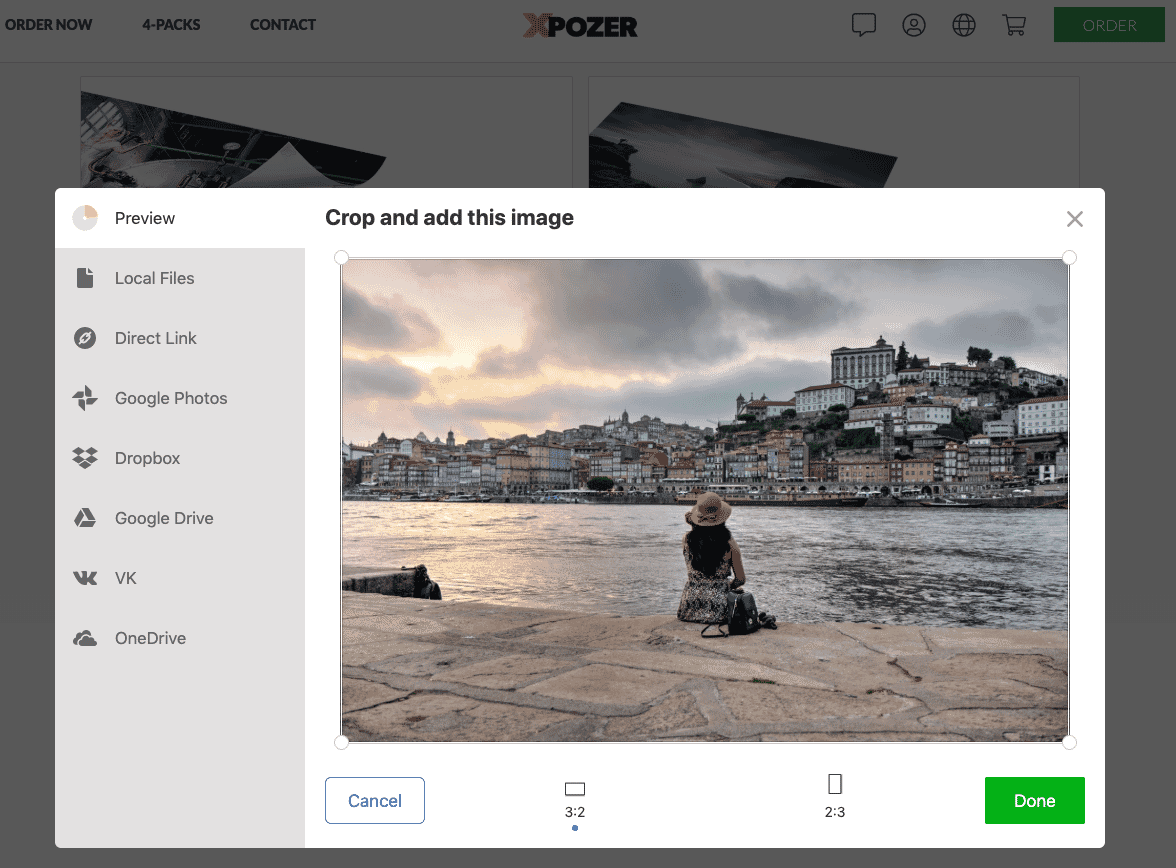 Final Xpozer Review Verdict
The Xpozer prints are a very useful way of getting your photos displayed in a large format, without the hassle of having to deal with large, bulky frames. The print quality is great and ideal for anyone who is looking to display their best photos at home or in their office.
The Xpozer prints are especially useful for pop-up photo exhibitions and trade shows. In fact, after reviewing Xpozer prints, we decided to rank them #1 in our list of the best professional photo prints.
There is nothing which bothered me about the print or order experience. So, I give Xpozer a full five of five stars and a big thumbs up! 👍