What's the best way to elevate a favorite photograph? For many, the answer is a beautifully mounted canvas print. The display itself immediately conveys a sense of importance and adds a whole new dimension to any image.
Recently, we ordered a Printique canvas print to see how it stacked up to competitors. Without hesitation, I can confidently say that it's one of the best-looking on-demand canvases that I've come across.
What, exactly, sets it apart from the rest? Can you expect equally awesome results when you order? Read on for our in-depth analysis!
Printique Canvas Print Review Summary
Image Quality

Canvas construction

Production and Shipping

Price
Summary
It's hard to find flaws in the Printique Canvas print without nitpicking. Made with high-quality materials built to last and subject to stringent quality checks, I couldn't be much happier with the end result I received. There's no arguing that this product will meet and even surpasses the expectations of most customers.
Pros
Includes equipment and step-by-step install instructions
Beautiful image reproduction
Neat, careful construction built to last
Custom sizes available
Cons
Higher-end price
Could use additional image wrap options
Not able to produce canvases larger than 30×40″
About Printique
If you're looking for a reliable lab that caters to customers across the US and Canada, look no further.
This is far from our first experience using Printique. Producing everything from specialty acrylic and metal to standard paper prints, the lab's 20 years of experience shows. Backed by Adorama, they're well equipped with the resources necessary to meet whatever your print needs may be.
The site claims to churn out "gallery-worthy" canvases. While that statement is somewhat subjective, you can count on receiving something you'll be happy with. Every order goes through rigorous quality checks, and Printique back it up with a satisfaction guarantee.
Placing an Order
Printique's selection is straightforward enough. There are no extra add-ons or finishes to purchase – every canvas is more or less identical and build and material.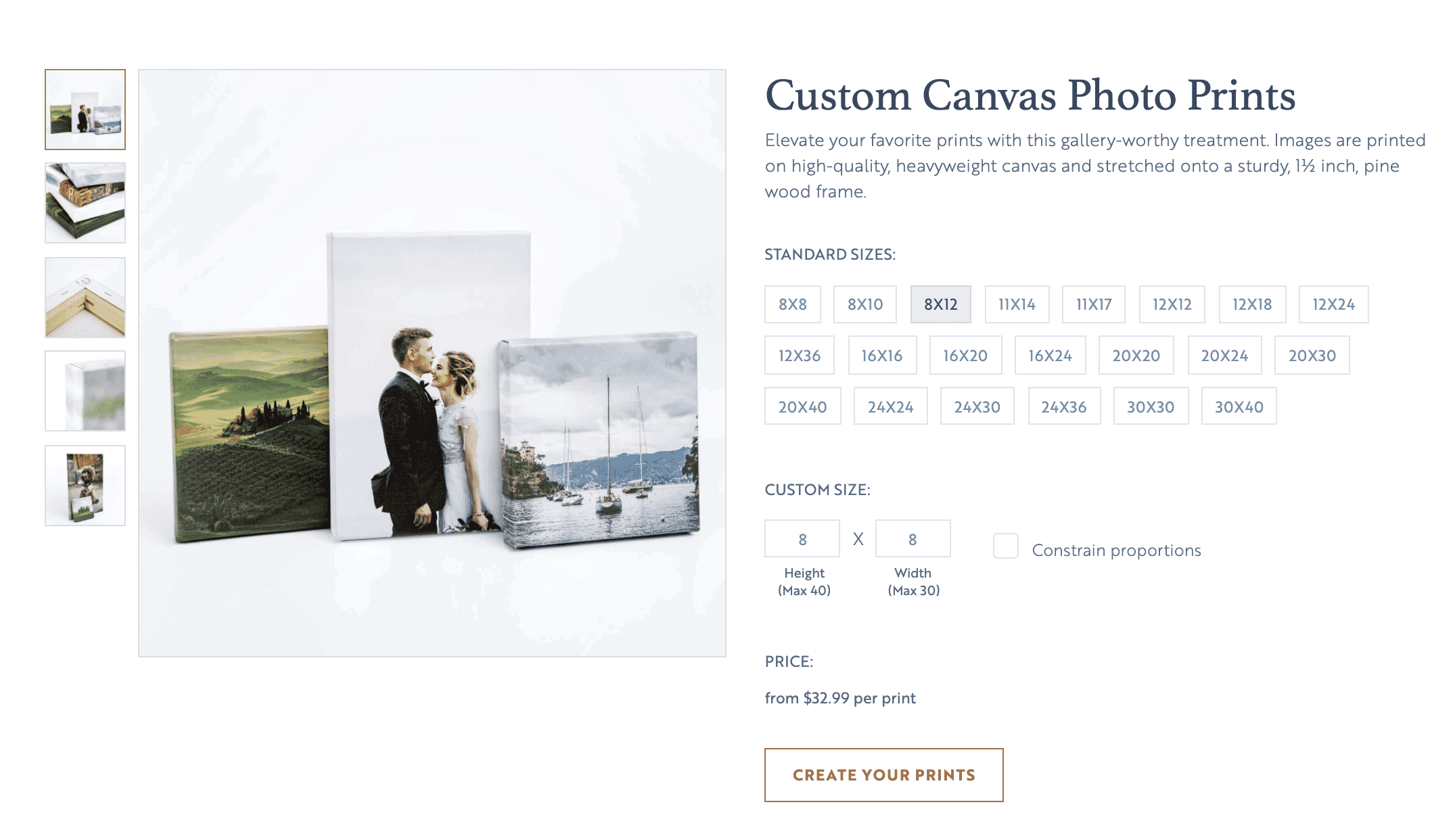 There are a decent number of standard sizes to choose from, ranging from 8×8″ to 30×40″. However, if the exact size you want isn't listed, Printque does produce custom sizes. Just keep in mind that custom orientations will cost you significantly more at check out.
Speaking of which, it's worth taking a moment to discuss Printique's fees. While they're far from exorbitant, the canvases here are a bit pricier than average. That said, we appreciate that the price guarantees the best that Printique has to offer as well as all the materials necessary to install. In addition, free shipping is included for most customers in the continental US.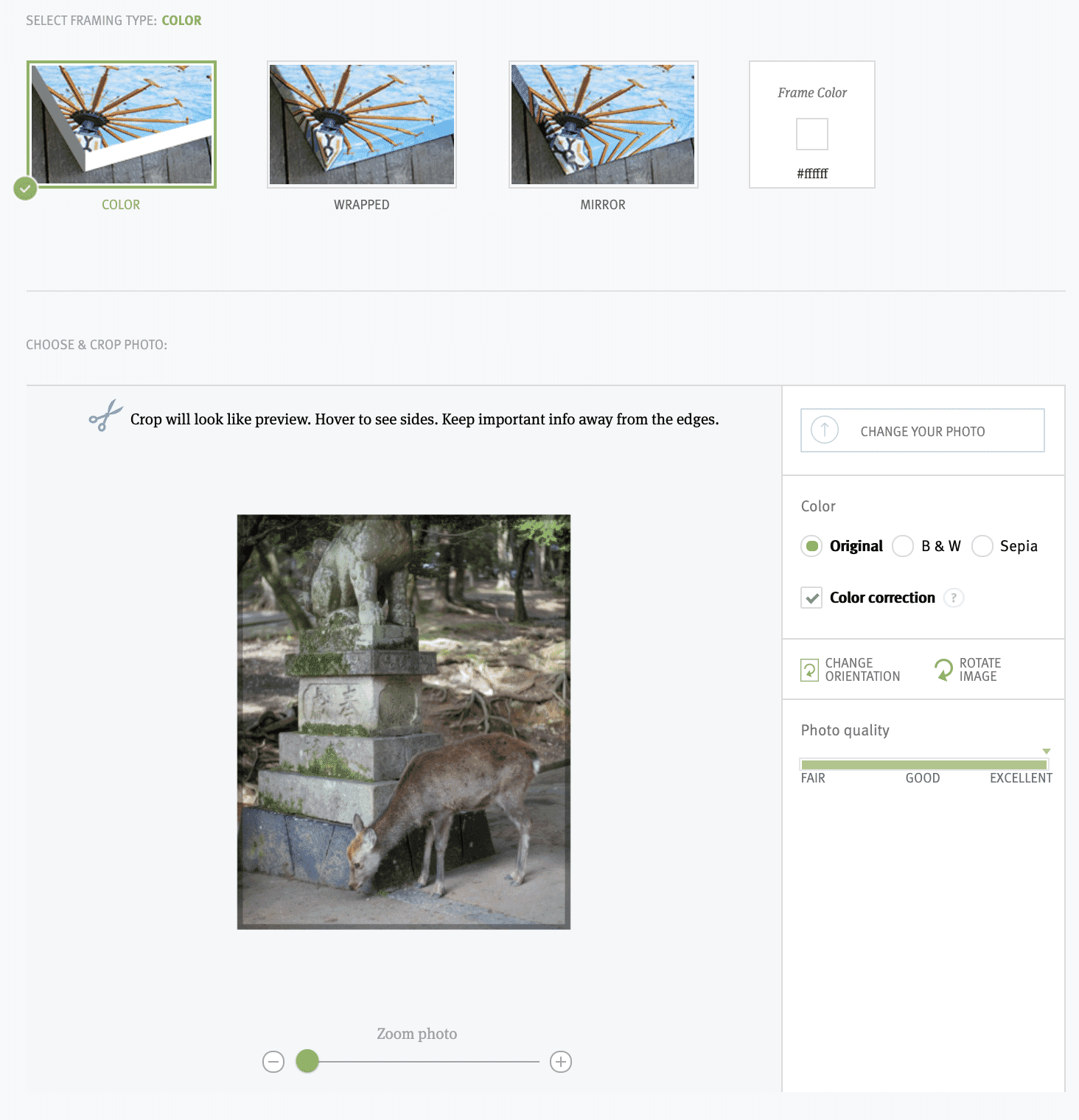 There's not much to designing your canvas – just upload your image of choice and you're almost finished. Printique does include adjustment, crop, and filter tools to add a few final touches to any piece. A photo-quality bar on the right ensures that your file is large enough, and a live price estimate updates with any changes you make to your project.
Before you finish off your order, choose between mirror, wrapped, or color bar wrapping for your prin . Keep in mind that the more space you have along the edges of your image, the better off you'll be when finalizing your composition and wrap.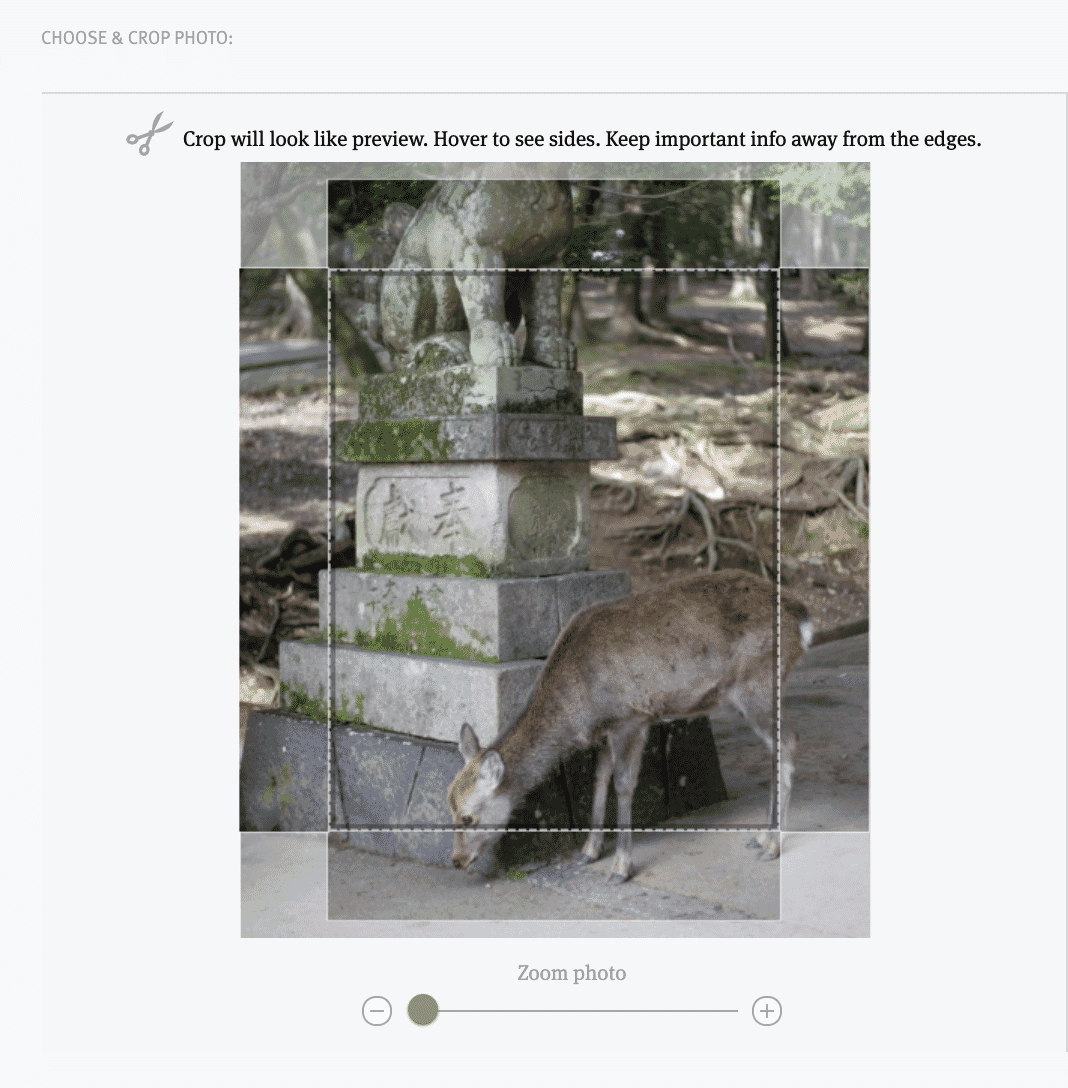 Delivery and Mounting
As with most of my Printique experiences to date, no time was wasted in getting my order delivered. In fact, my canvas arrived just four business days after I placed my order.
I was pleased to see that everything was securely packaged to prevent damage in transit. I've had plenty of canvases get scratches and dings bouncing around in the back of a delivery truck. But my Printique canvas was in perfect shape on arrival.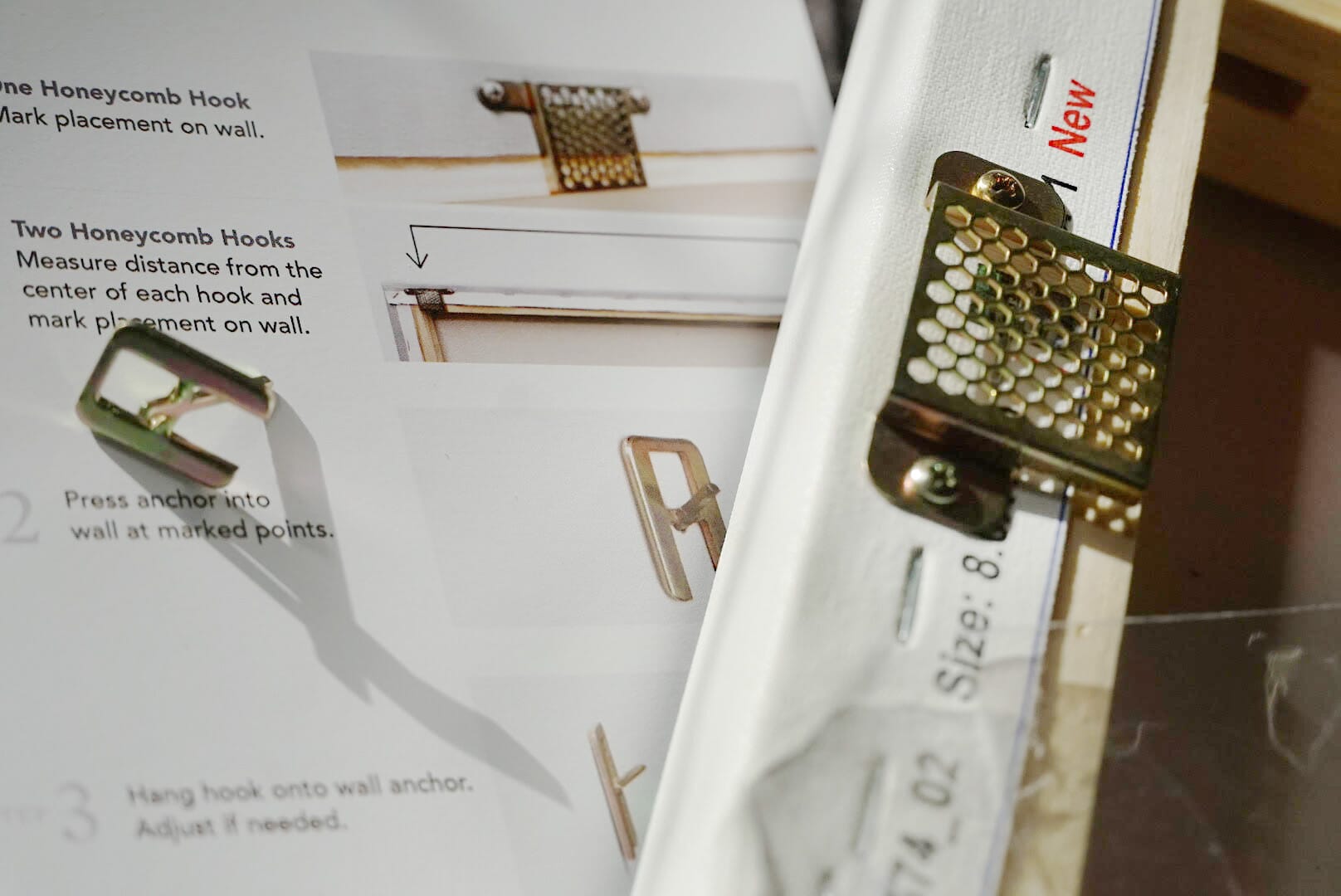 The same attention to detail reflected in their delivery method was also present in the package itself. Included with my photo was a unique honeycomb hook and anchor mounting system, as well as detailed installation instructions.
Print Qualities
Now, on to the canvas itself. I instantly fell in love with it.
For starters, the colors and tones blew me away. There's no evident loss of tonal detail, and the colors are vibrant without being distracting. Printique credits this to durable, long-lasting cotton, which beats out cheaper synthetic blends.
The texture of the thick canvas is easy to spot and really adds to the image. I'm a big fan of how the 'natural' feel of the linen plays with the nature photograph I chose to print.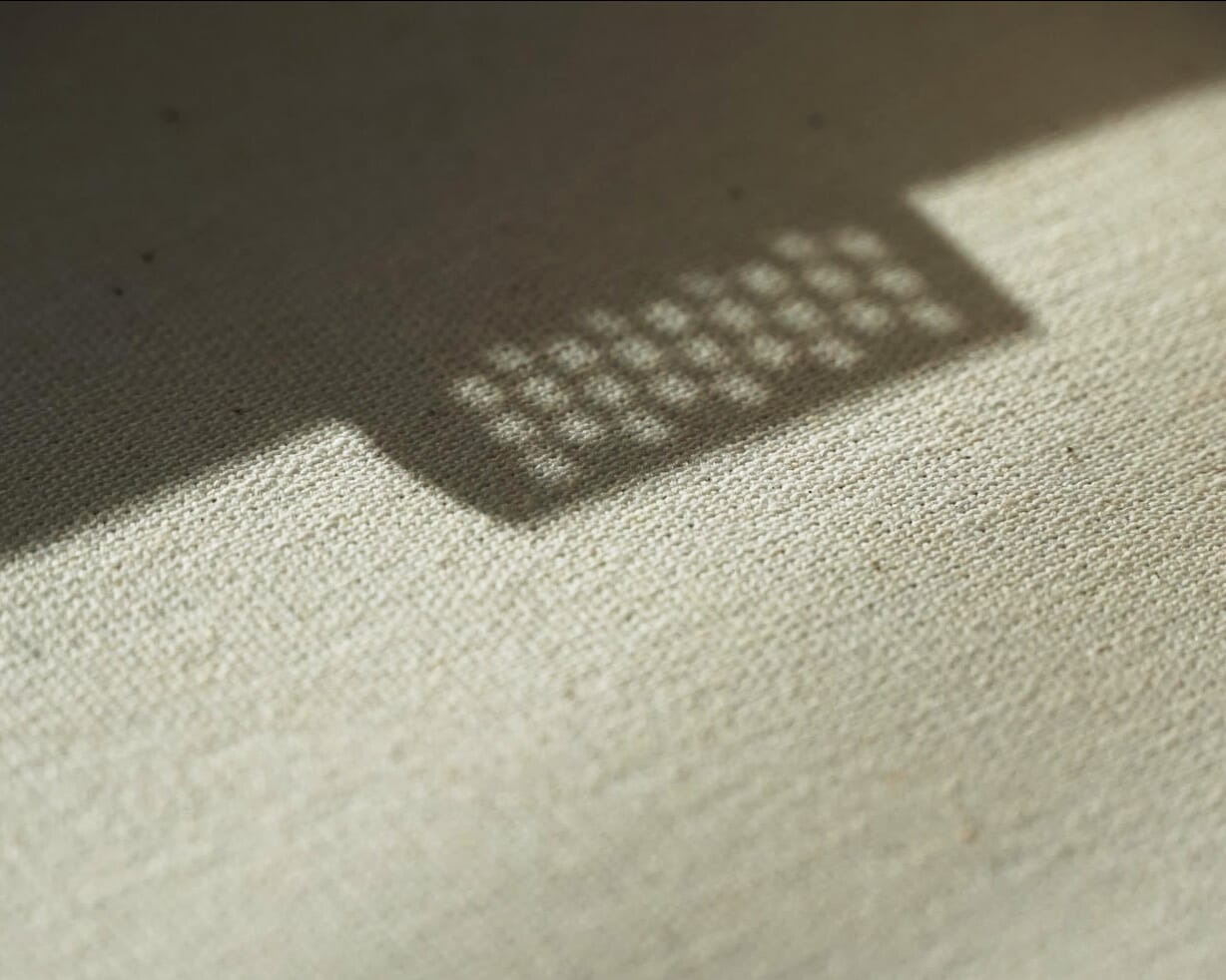 Best of all, the construction of the canvas is top-notch. The image is wrapped neatly around the sturdy frame and securely fastened in place. Finished off with a UV coating, I feel confident that this image will last for years to come.
The only aspect that I wasn't a huge fan of was the color border of my image. Unfortunately, the photo I wanted to use was tight enough that I couldn't wrap the image around the edges without losing important details. However, I can't really blame Printique for that – although I wasn't a fan of the look, they executed it perfectly.


Our Takeaways
Undoubtedly, Printique qualifies as one of the top photo canvas printers around. Because they take so much of the guesswork out of the print process, it's easy to feel confident purchasing from them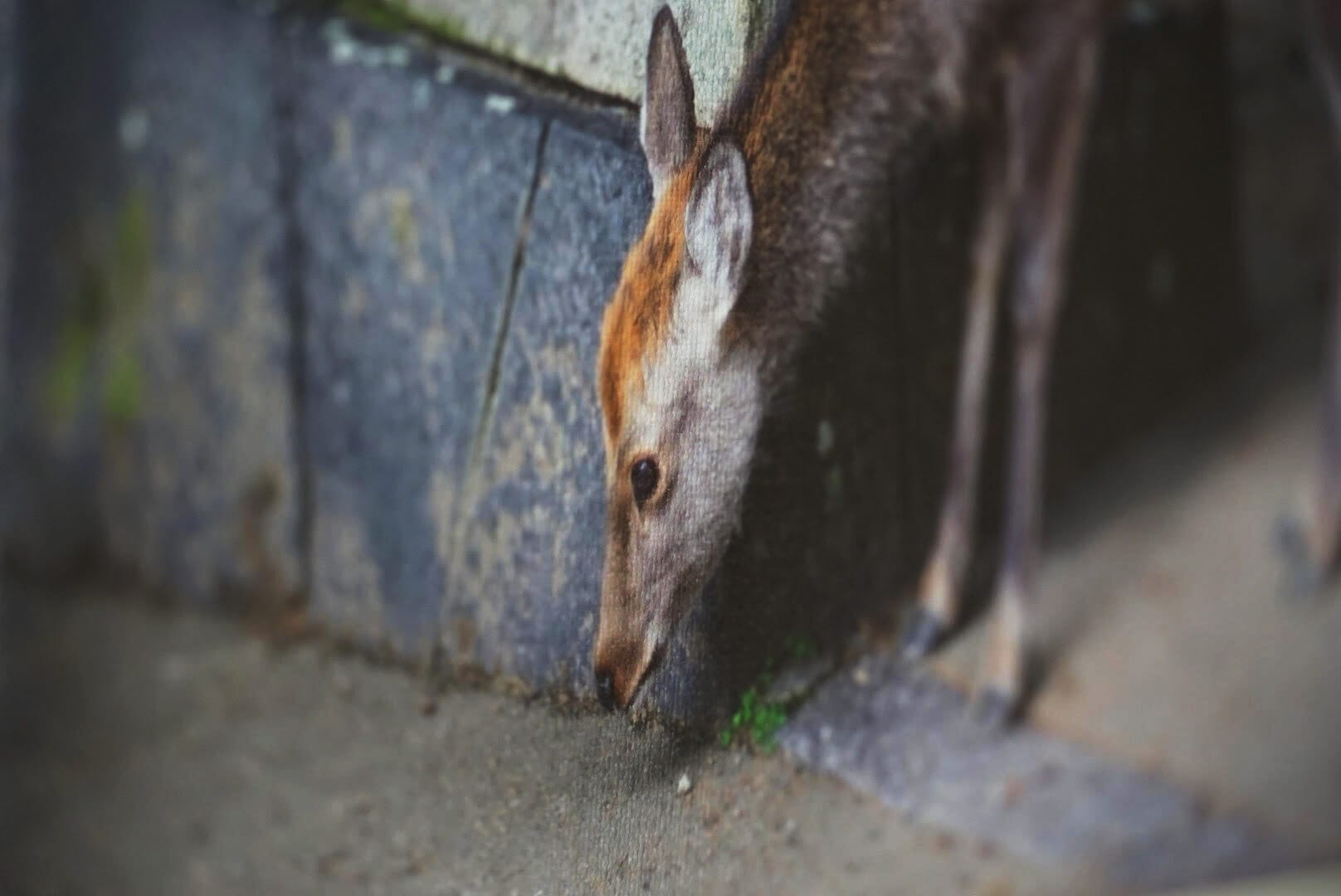 As with their other photo products, the attention to detail Printique lends goes a long way. Colors, tones, and textures look great. Ordering is a breeze, and images almost always arrive in a timely manner.
It's no coincidence that a trusted industry leader like Adorama backs Printique. The professional-grade products offered here are well worth splurging on. Every penny you pour in goes towards making a canvas sure to brighten up your walls and last the test of time.