Update: Collage.com hast stopped taking orders since October 4th, 2022.
With so many print labs out there, determining the quality options can be a bit of a challenge. Collage.com is a popular photo print and product lab, but is it good enough for serious photographers?
To find out, we ordered a handful of Collage products. And in this in-depth Collage.com review, we share our findings!

Collage.com Review: Table of Contents
When you buy through links on our site, we may earn a commission at no cost to you. We evaluate products independently. Commissions do not affect our evaluations.
Collage.com: Overview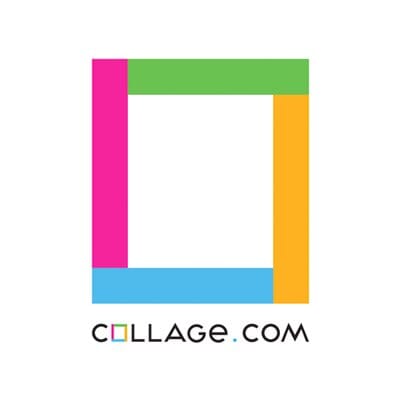 An all-around photo product lab
Collage.com aims to be a great source of photo gifts and products.
Pros
Very easy ordering process
The photo print quality is fantastic
Moderate pricing with plenty of discounts
The blanket came with a set of care instructions
Cons
Some attention to detail is missing
Mug quality left much to be desired
All products came in multiple shipments
According to the Collage website, the company "offers the easiest and most versatile tools to help turn your photos into memories. Whether you're designing a collage or printing a single image, creating the perfect custom product is fast, easy and fun."
Although its name implies a focus on collages, Collage.com is so much more than that. In fact, the company offers products in pretty much every photo-gift genre, including mugs, blankets, canvas prints, and metal prints.
Collage.com's parent company is called Foreground; brands under Foreground include ShootProof, Táve, Cole's Classroom, and many more.
What Collage Has to Offer

Collage.com features such a vast array of products that you may feel overwhelmed (at least at first). There's something for everyone, and to help you pick the right prints and gifts, the website presents its most popular products first.

The company pushes its collage-style products, though I wanted to test out the lab with individual photographs so I could really examine the results.
The Ordering Process
Ordering from Collage.com is incredibly simple. It's a drag, drop, and upload situation where you just load up the images and pick the product! It's so simple, in fact, that there really isn't much more to say. I placed my order in the evening on February 26th.
Because I wanted to try a variety of Collage's most popular items, my order included:
Two 8×10 glossy photo prints of these photographs: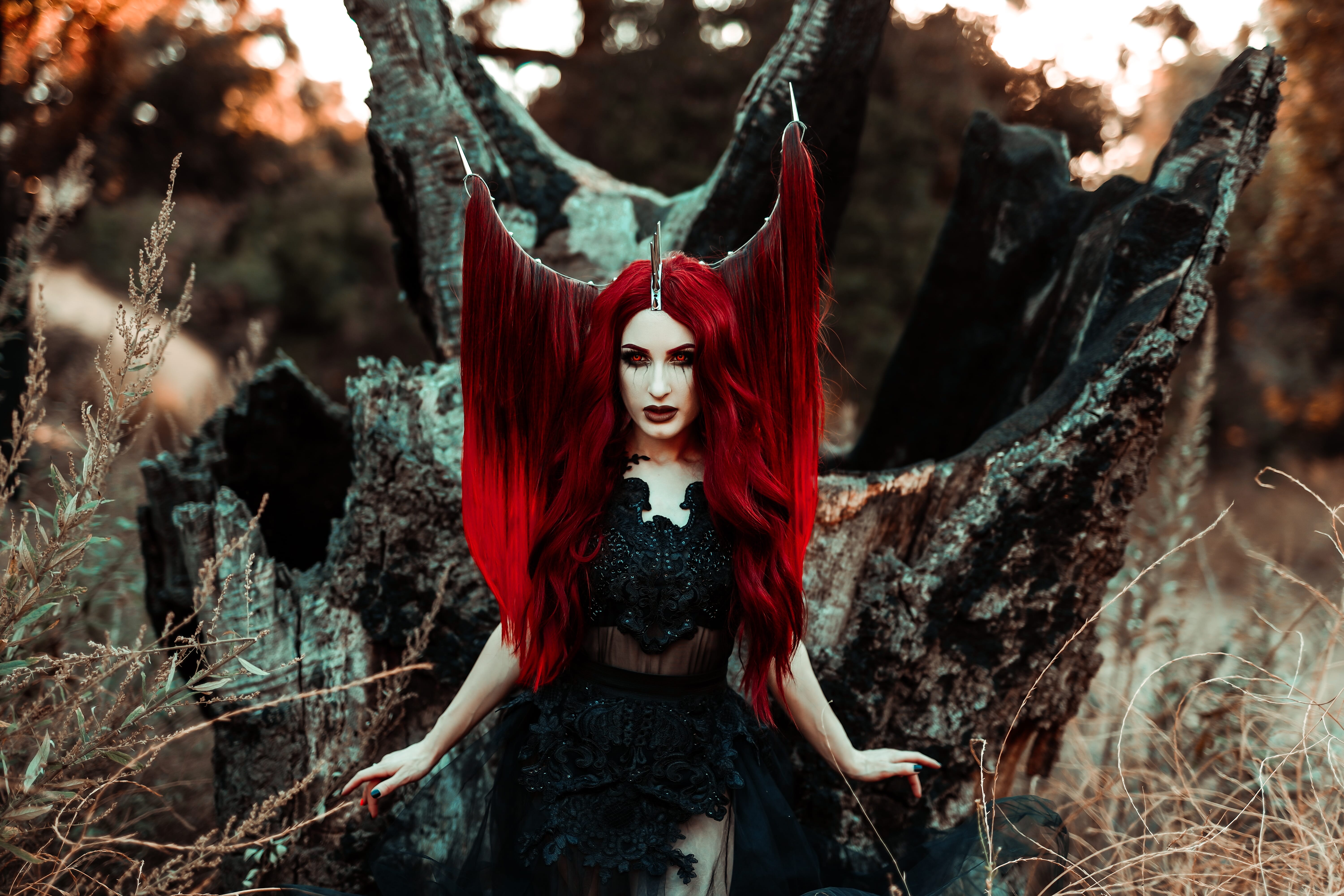 A matte 8×10 puzzle with 110 pieces of this sunset shot:

An 8×10 metal print: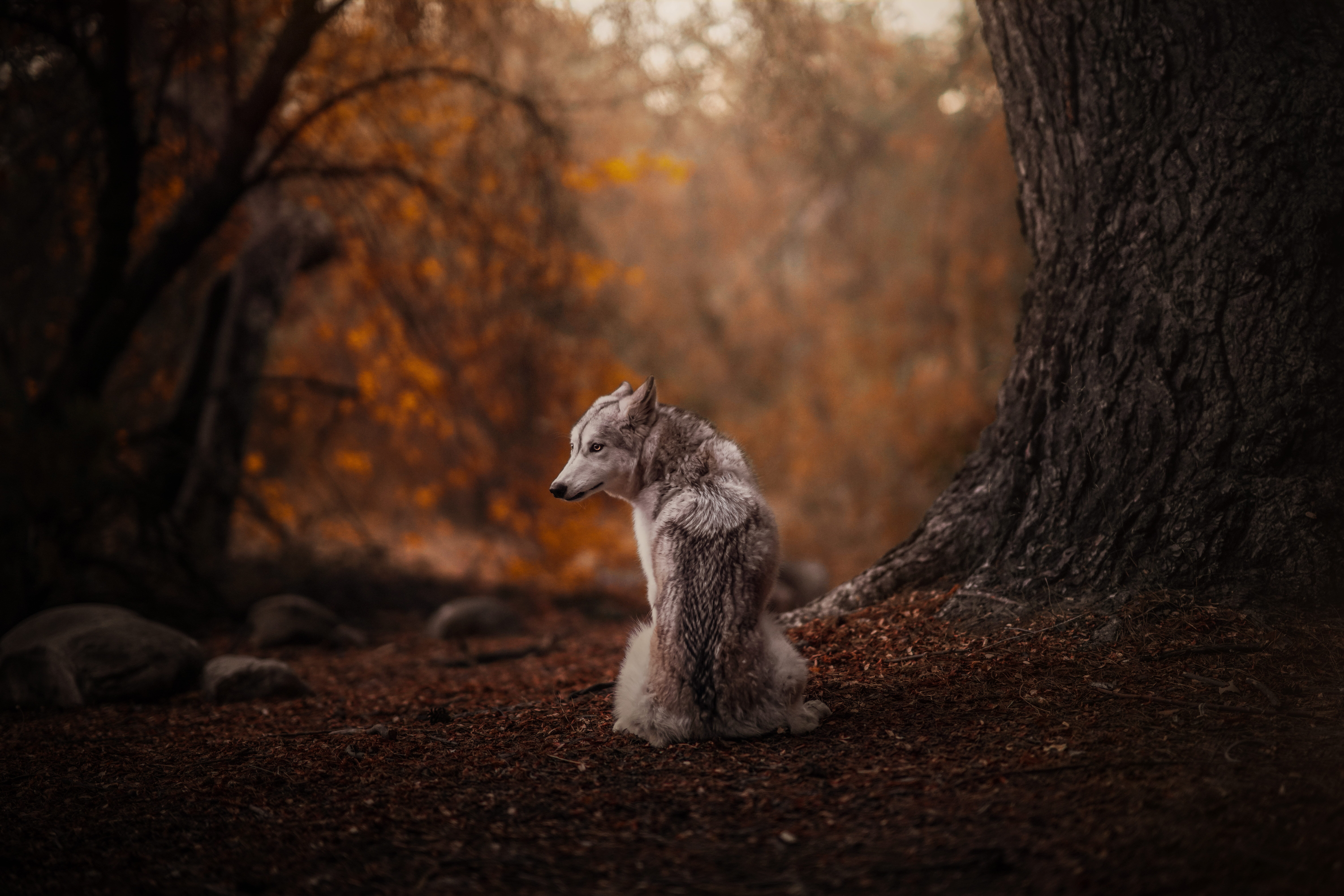 An 11-ounce mug featuring this image: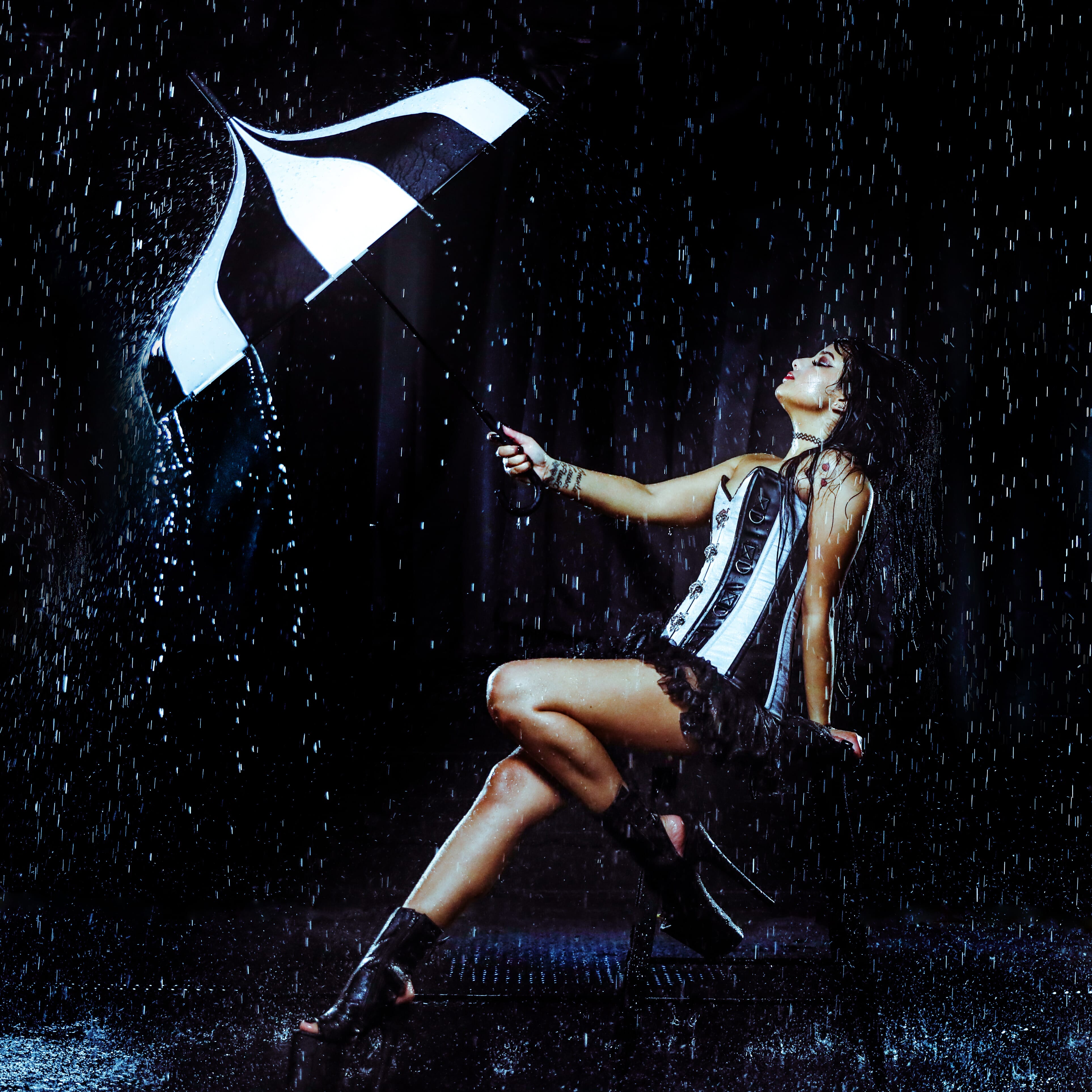 A 30×40 fleece blanket with this image: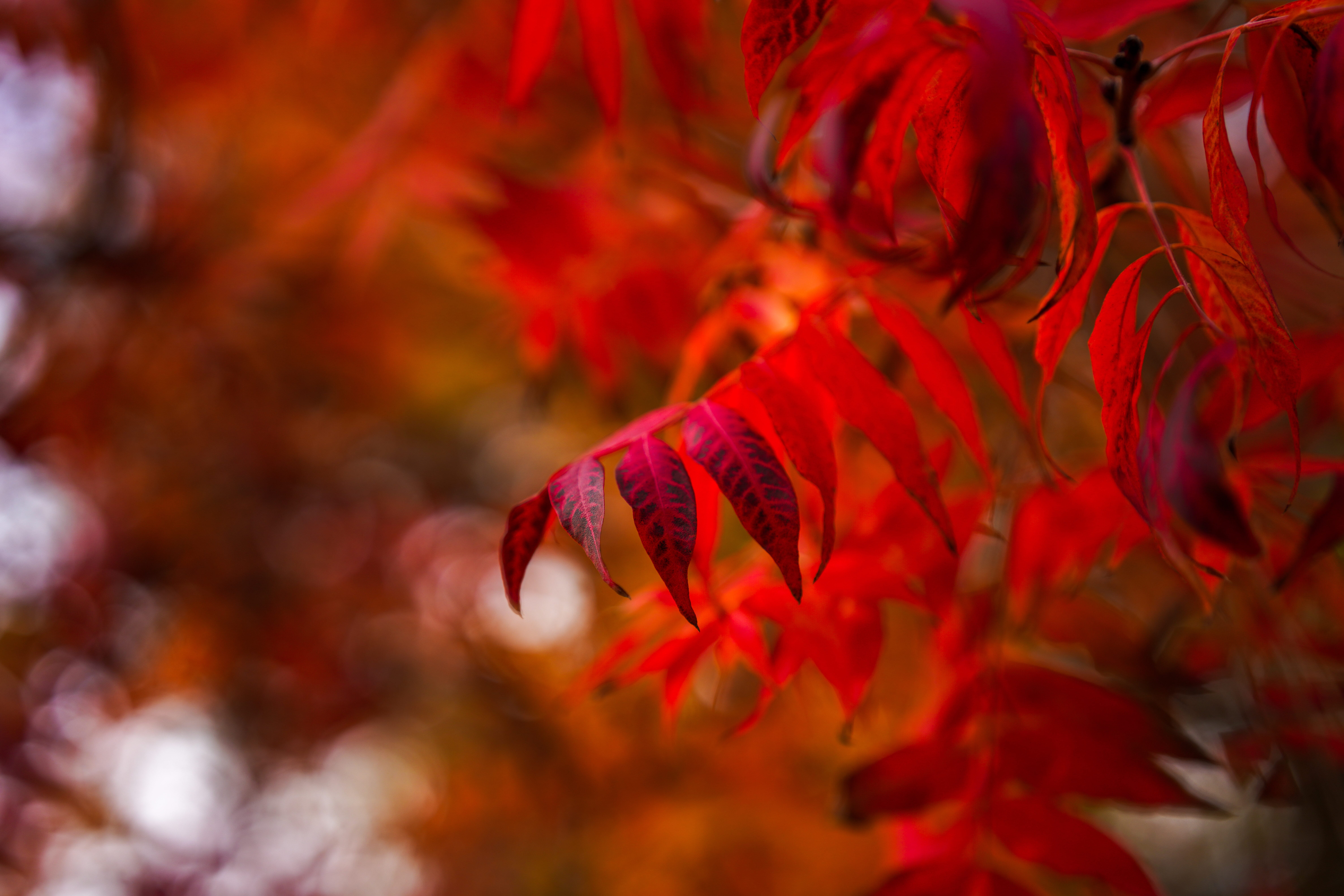 A regular mousepad featuring this photo: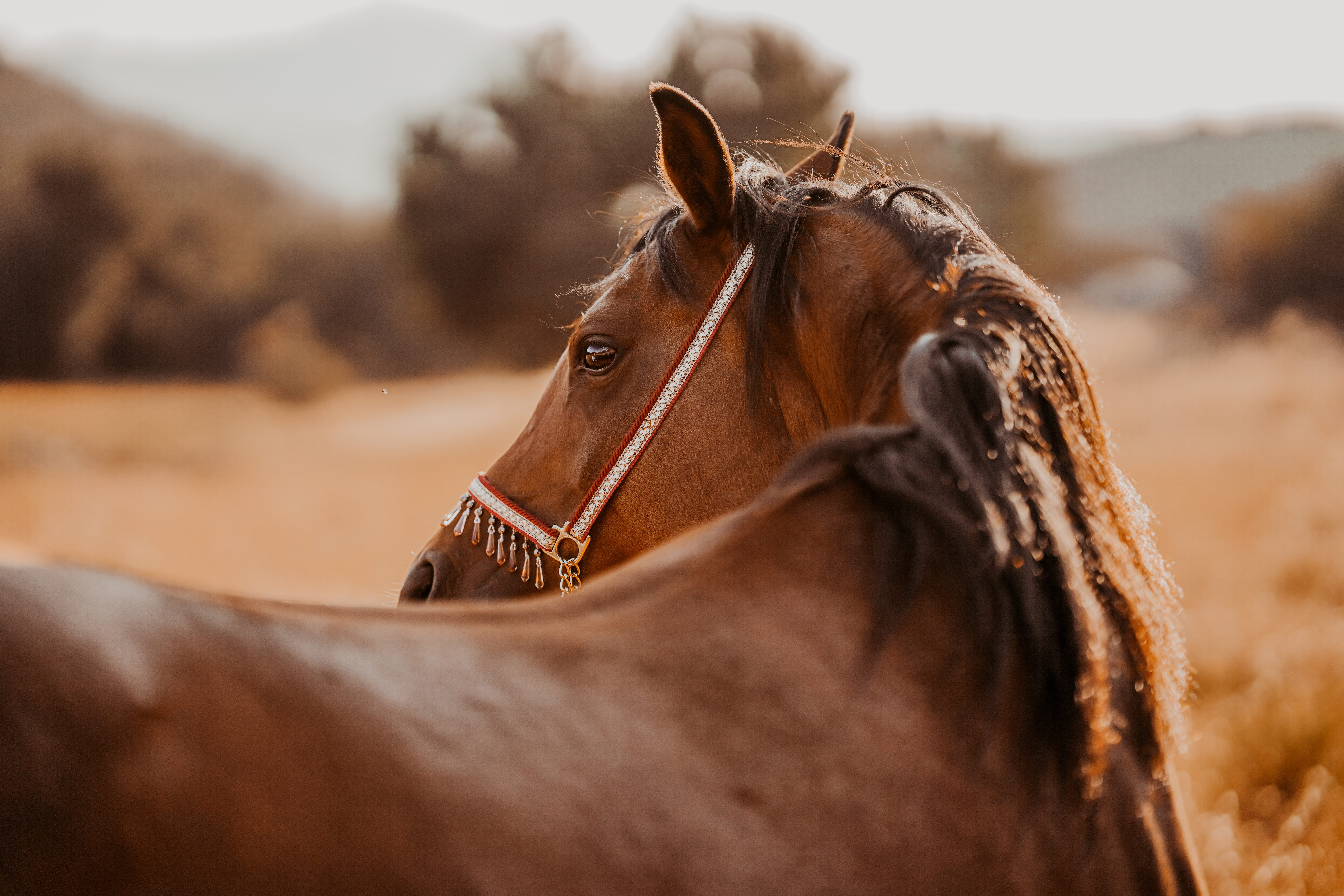 Shipping
I chose the standard shipping option and waited to see how fast the products arrived. Each product arrived at different times; there were actually quite a few days between the arrival of different products, which felt strange. I would guess that the products were made in different labs, but I don't know for sure.
I received an email that the products were shipped on February 28th, and I was provided several different tracking numbers. Some of the tracking numbers updated correctly and others still state that the shipping company has not received the shipment (even at the time of writing!). The blanket and mousepad arrived on March 2nd. The photo prints and puzzle arrived on March 4th. And the mug and metal print arrived on March 7th and 10th, respectively.
As I was just ordering for myself, I didn't mind receiving multiple packages. But if I were to place an order with Collage on behalf of a client, I wouldn't like multiple independent shipments. I can also see customers getting confused by the many shipments and potentially assuming that products were missing.
The Products
Overall, I was impressed with the products! There were a few issues, but generally speaking, I am happy with the outcome and would likely use Collage.com again.
Glossy Prints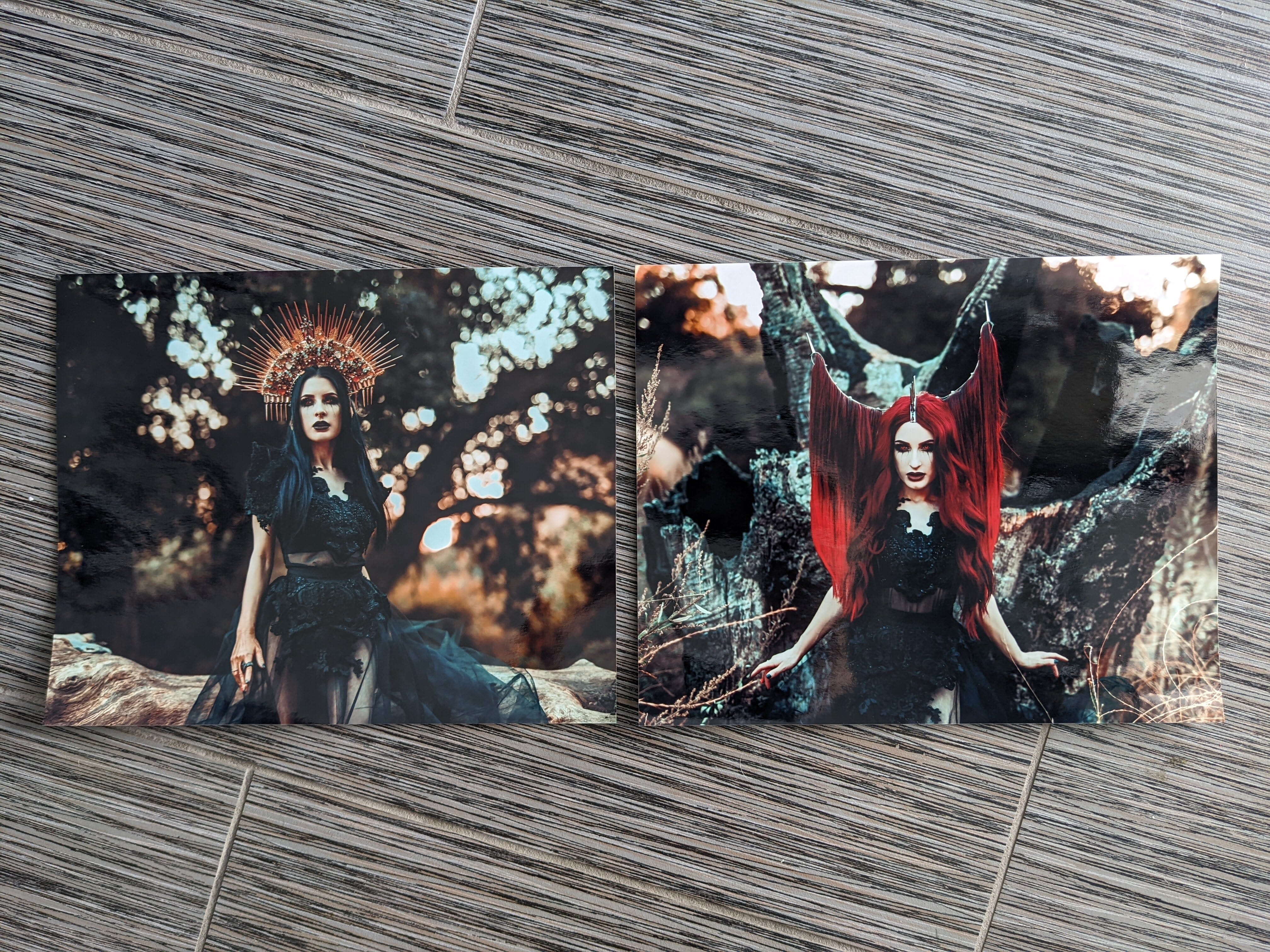 I've used quite a few print labs, and I'm pretty particular about print quality. I'm usually more of a matte person, but glossy prints are such a popular choice on Collage.com that I wanted to give them a shot. I chose two images that I thought would look good on shinier paper.

Much to my surprise, the print quality was fantastic! The paper was thick enough to feel substantial, but not so thick that it no longer felt like a photo print. The texture of the glossy paper was quite pleasant and wasn't smudged by my fingers. It had a lacquer-like feel!

The images came out vibrant and beautiful. My subjects looked as sharp on paper as they did on my computer monitor. Overall, I was very happy!
Metal Print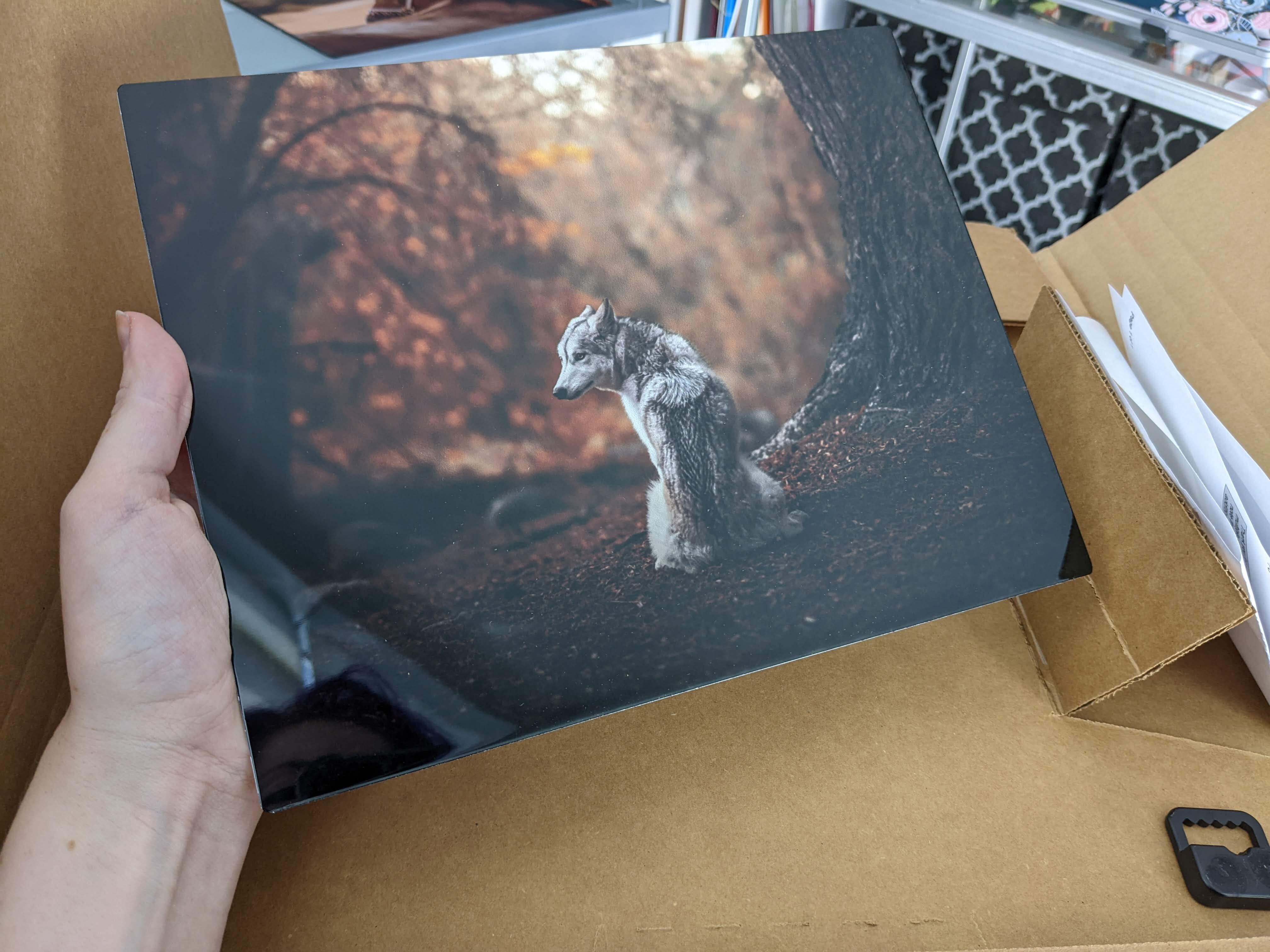 I feel like every lab does metal prints a bit differently, so I didn't have lots of expectations going into this metal print order. I just wanted my photo to look sharp and vibrant, and I'm happy to report that Collage did a great job.

First, the packaging was impressive. The metal print arrived in a large box and was fastened to prevent movement. Funny enough, the cardboard box for the prints was cleaner than the styrofoam one for the mug (more on that later)!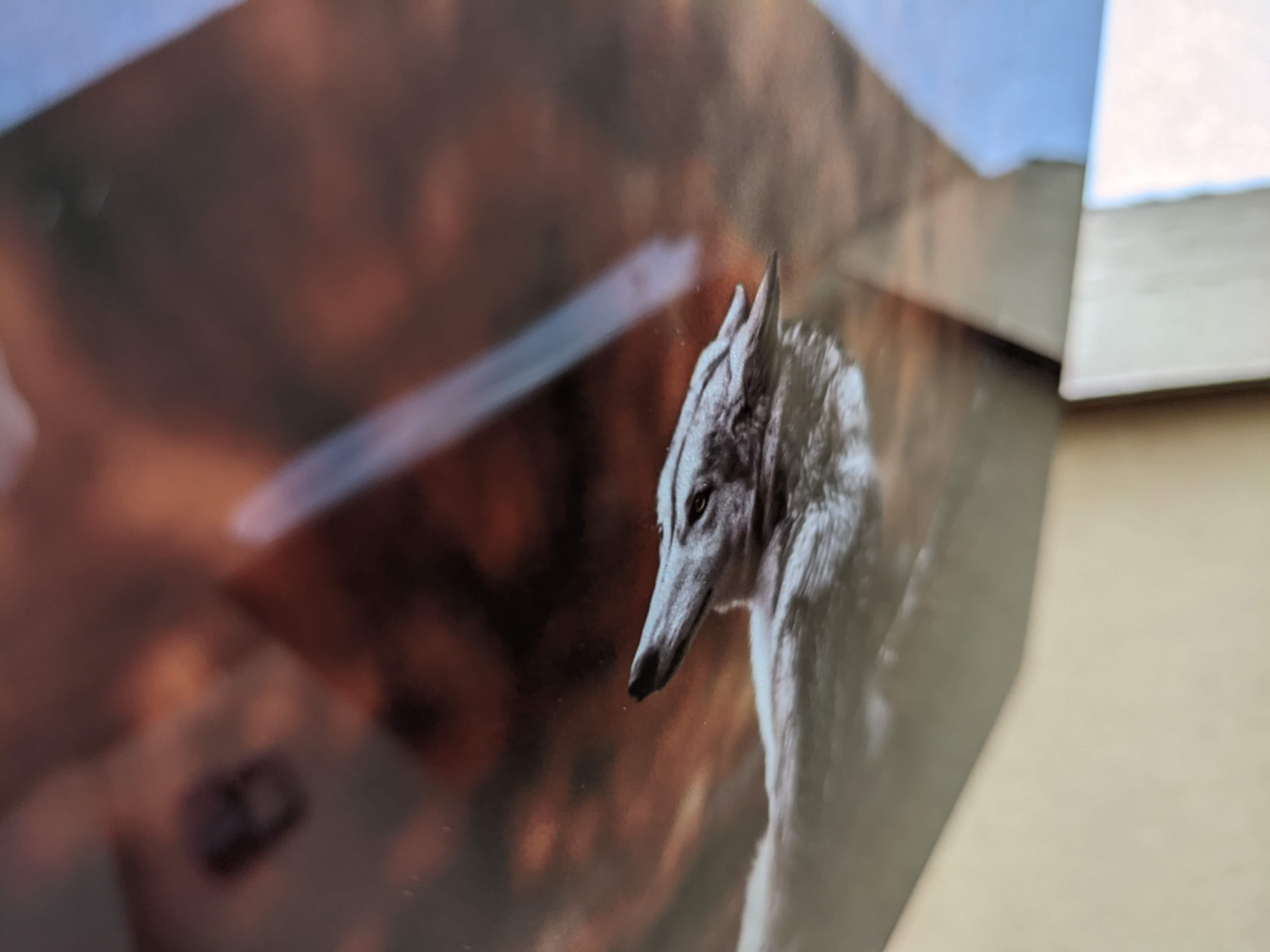 The metal print itself turned out gorgeous and definitely did the photo justice. Collage even managed to reproduce all the fine details, including the subtle orange tone shifts that appear throughout the image. The dog was sharp and crisp.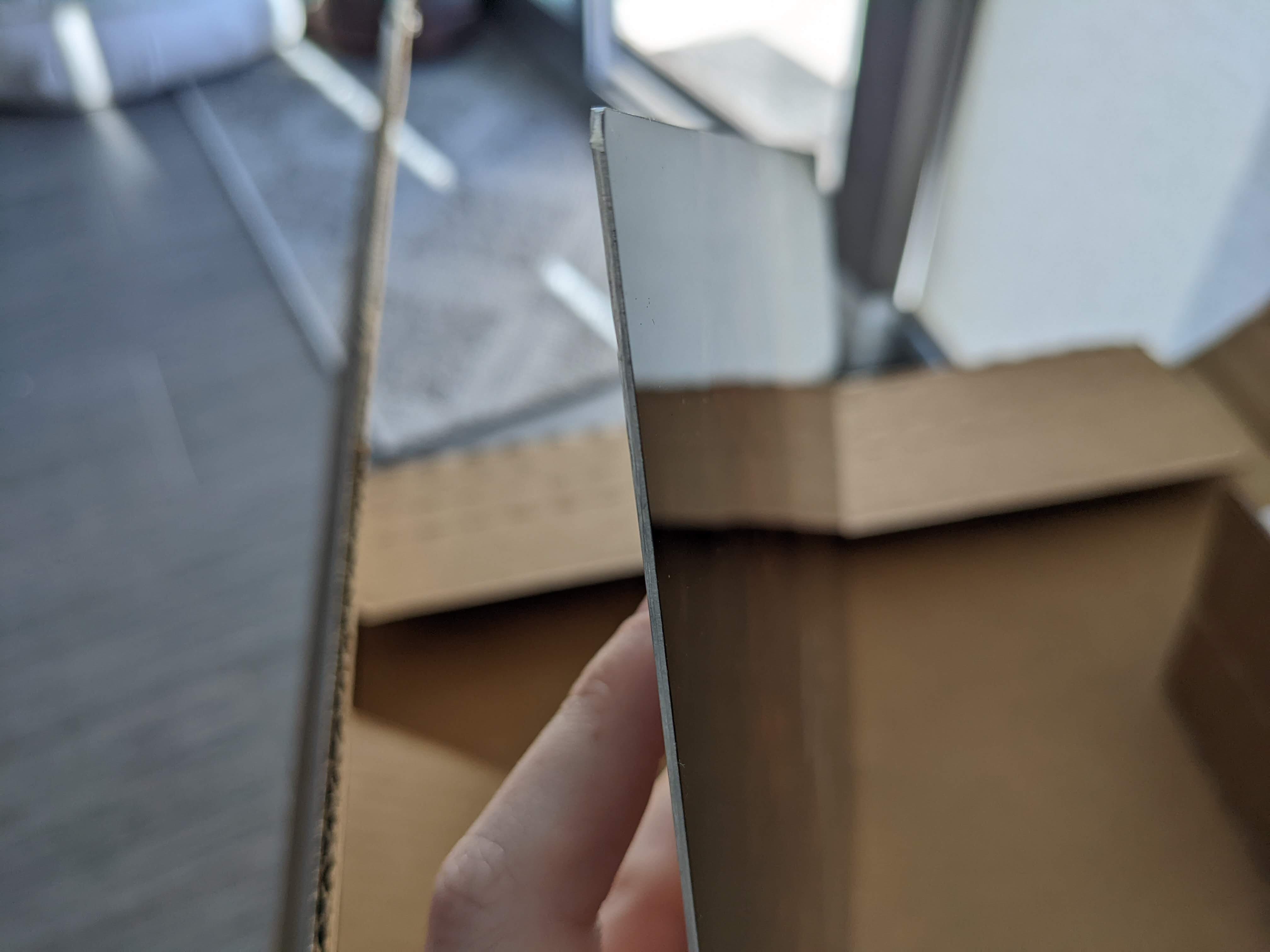 The metal itself was a decent thickness but didn't make the print heavy. The top was quite shiny, however, so I don't recommend you hang Collage metal prints near a window with a lot of glare.
Puzzle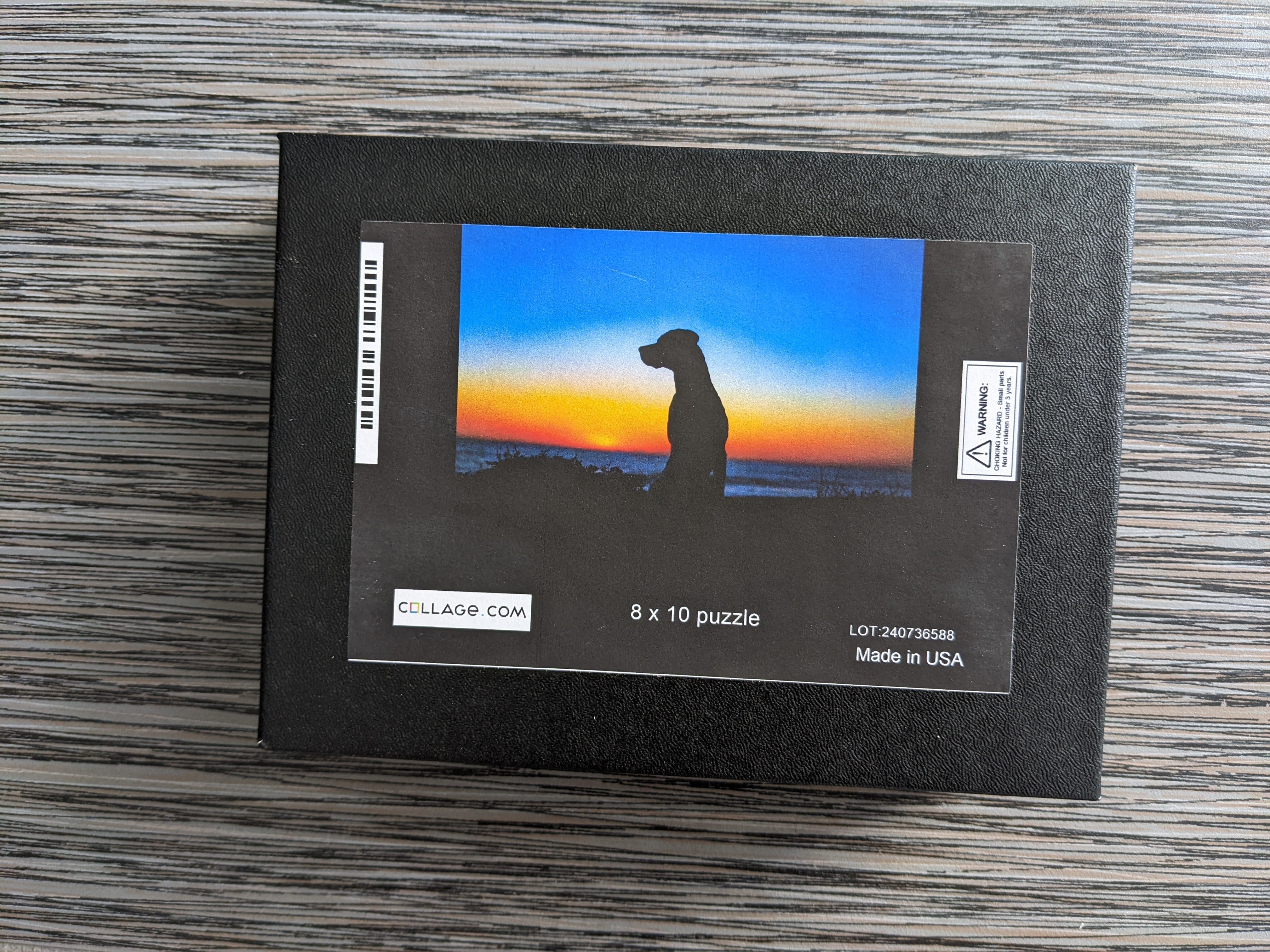 Custom photo puzzles are a fabulous gift for the holidays, and with so many labs offering them these days, it makes sense to be picky. And honestly, I was disappointed by certain aspects of Collage.com's puzzle.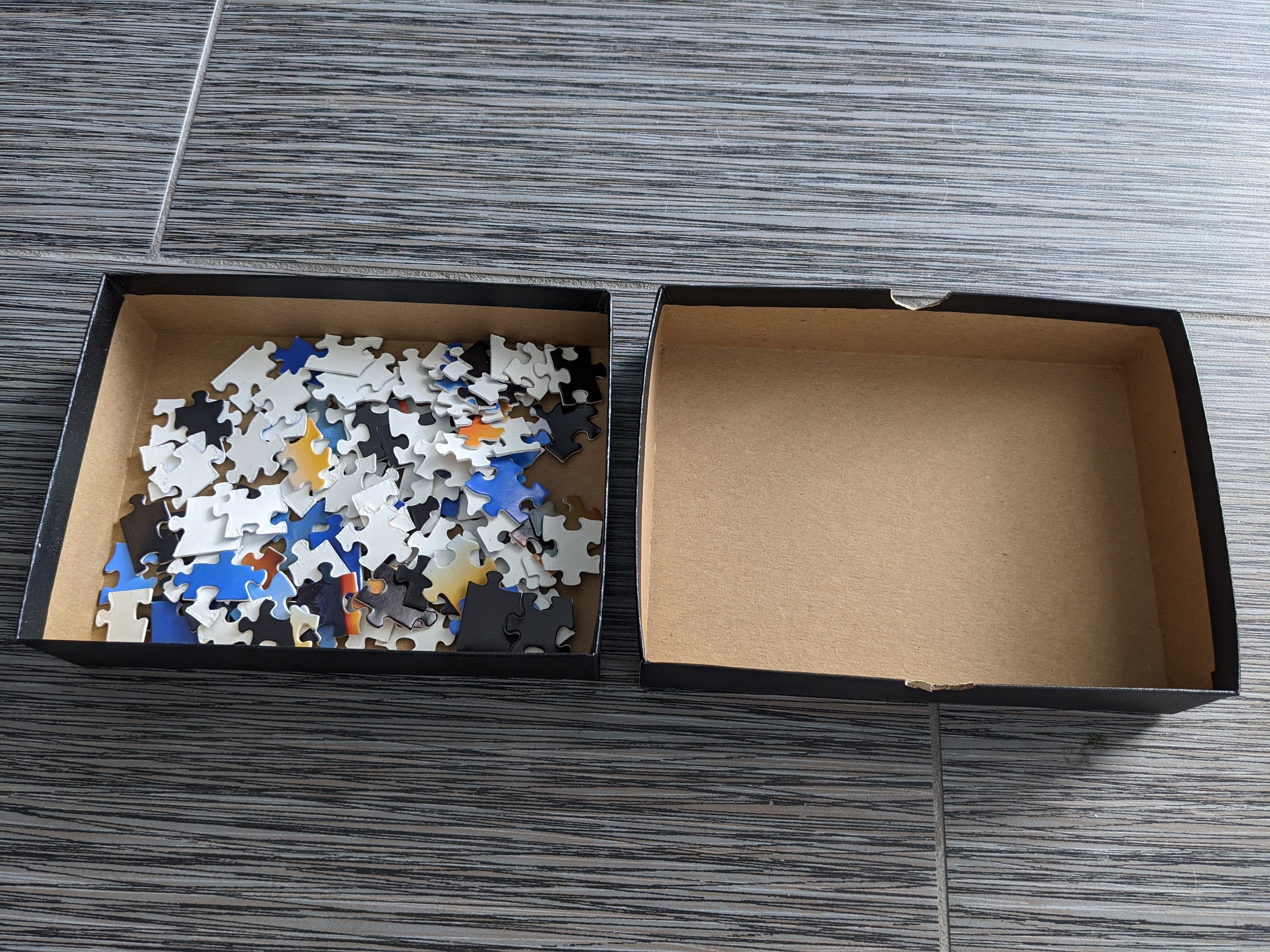 For starters, while the box's appearance was okay (given the price point and the options I selected, I didn't expect anything fancy), opening it was a pain. This was because the finger holes were cut very crooked and pieces of cardboard were still sticking out.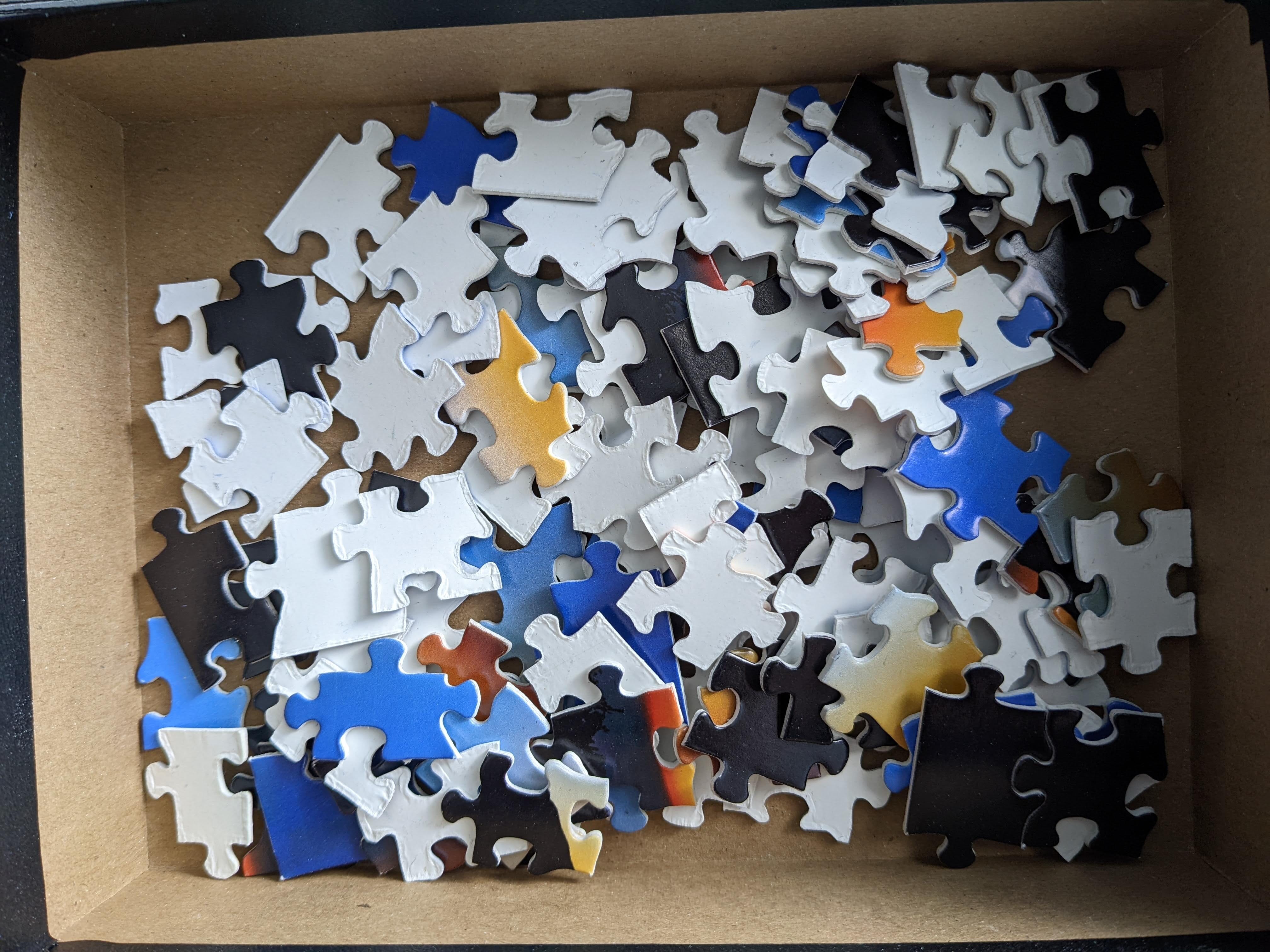 And the puzzle pieces themselves were a bit funky. Several of them were not fully cut, so they had to be separated from one another when I sifted through. The back of the pieces had weird textures and indents. The pieces just felt…cheap.

The print itself seemed nice, though I didn't get the chance to put the puzzle together. I pulled out the more colorful pieces, though, and I was very happy with the color saturation and the sharpness of the dog's outline.
Mug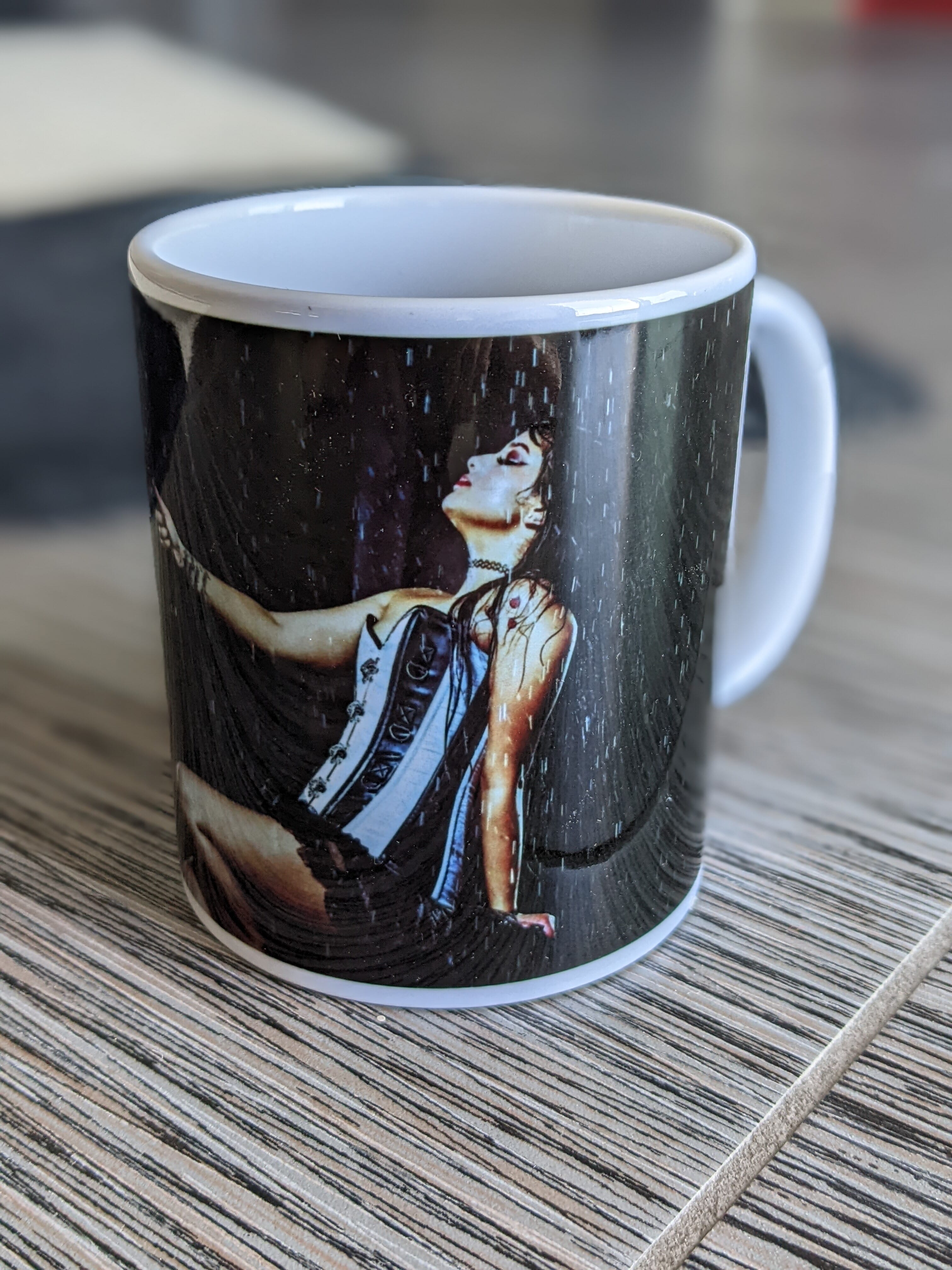 I was quite eager to have a new mug for my morning coffee, so I immediately included a print mug in my Collage.com order. Unfortunately, the mug was my least favorite product.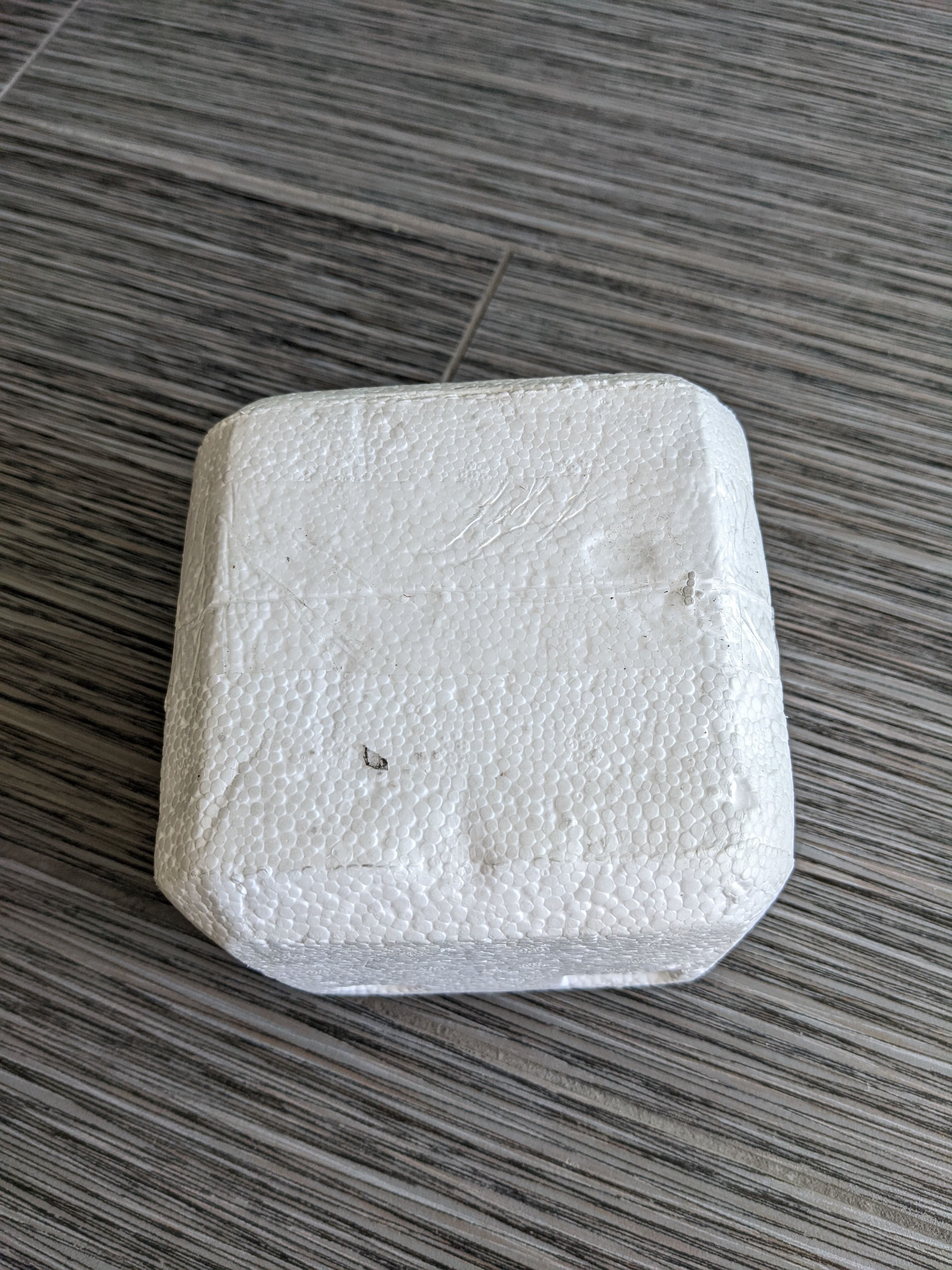 Firstly, the packaging was dirty. As the product was coming to me, I wasn't majorly bothered, but if I were purchasing the mug for a client, I would've definitely been annoyed.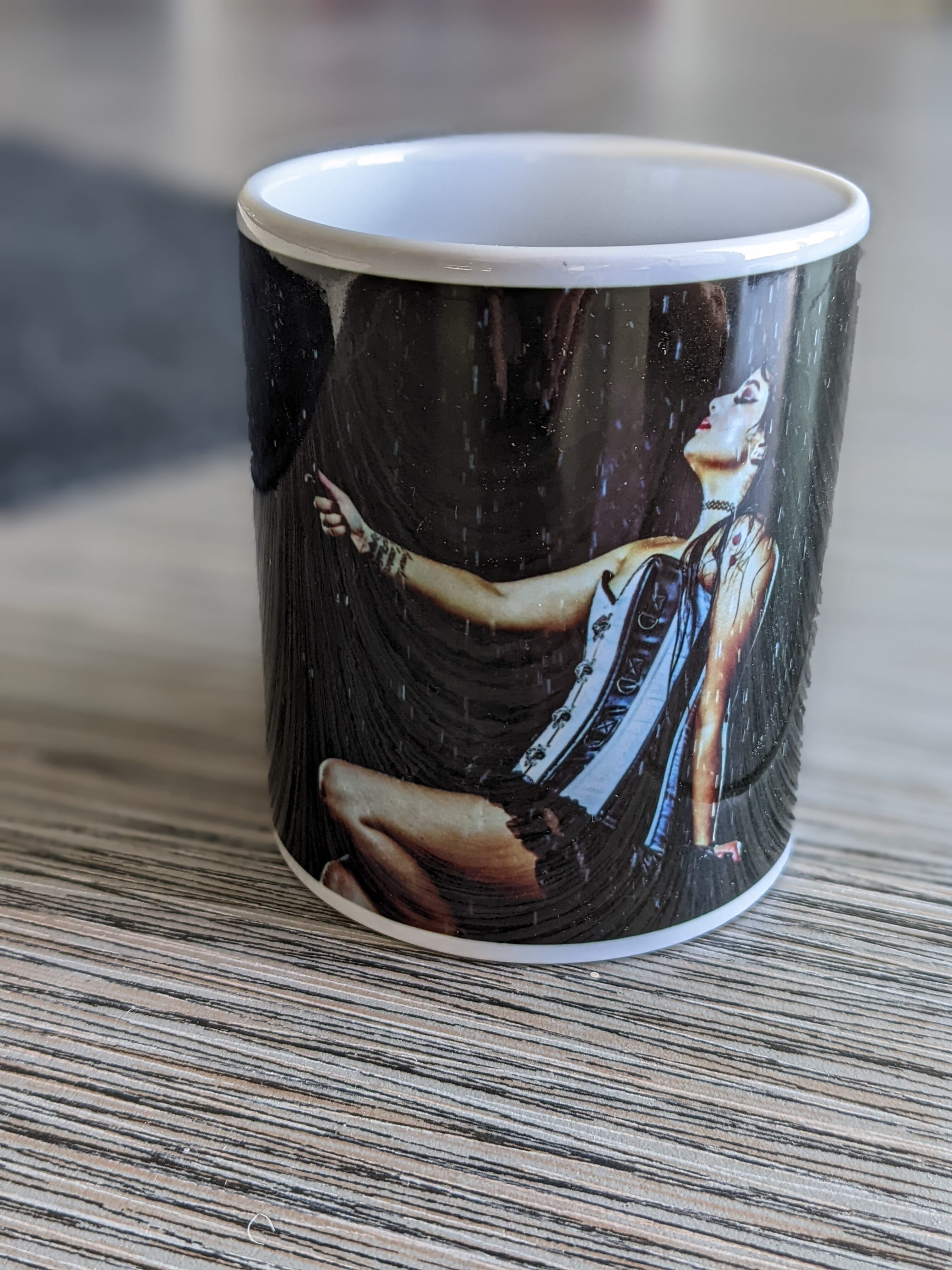 I'm not too sure what happened, but the colors were completely different from the original image. My subject's skin looked far too green. Plus, the image did not look very sharp.
The quality of the mug itself was fine, though; it was standard ceramic.
Mousepad

Amazingly, the mousepad turned out beautifully! The horse was sharp and well defined and the colors translated better than I had expected.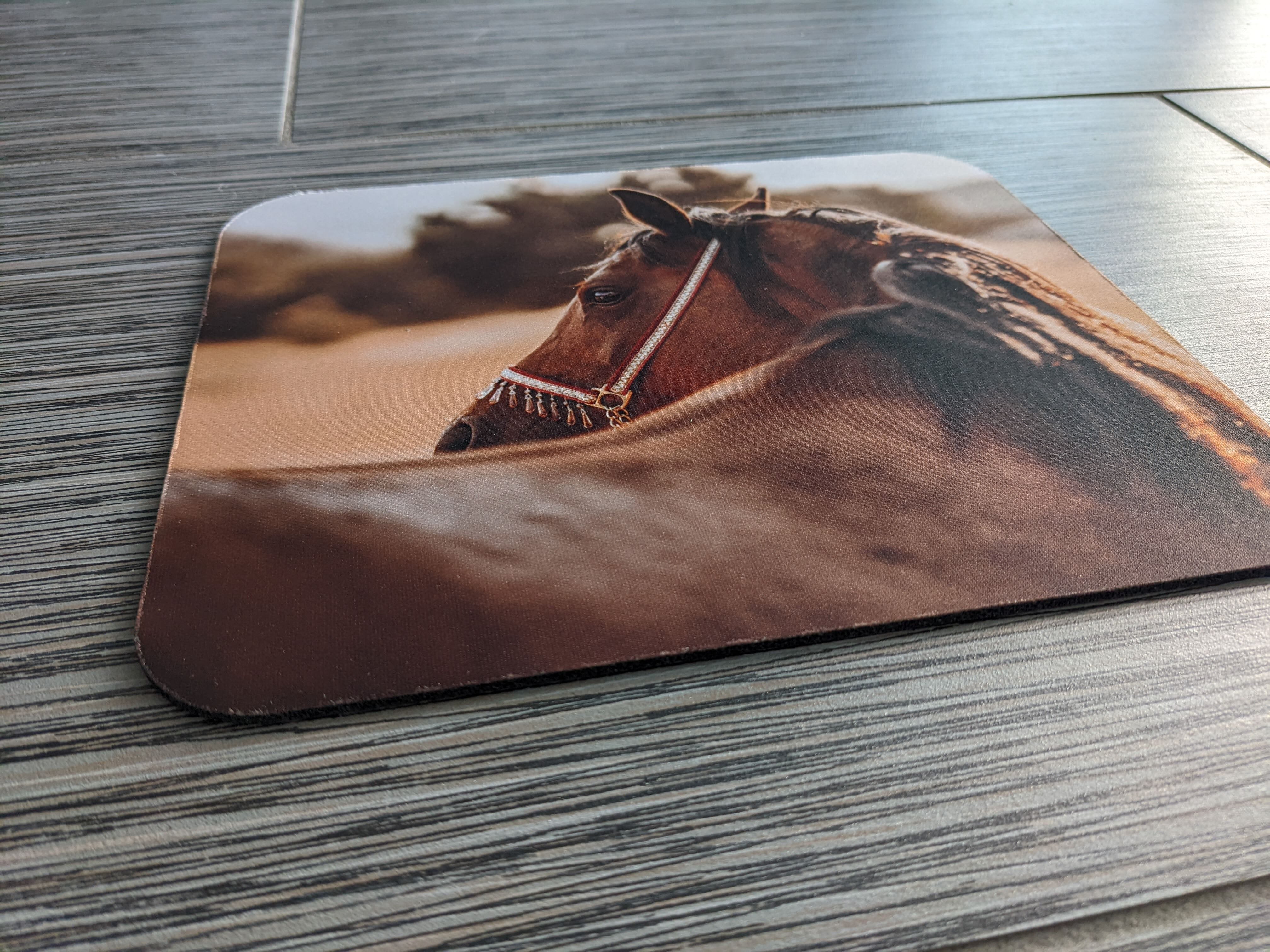 The pad texture actually added a wonderful character to the photograph; from afar, it looked almost like a great canvas print.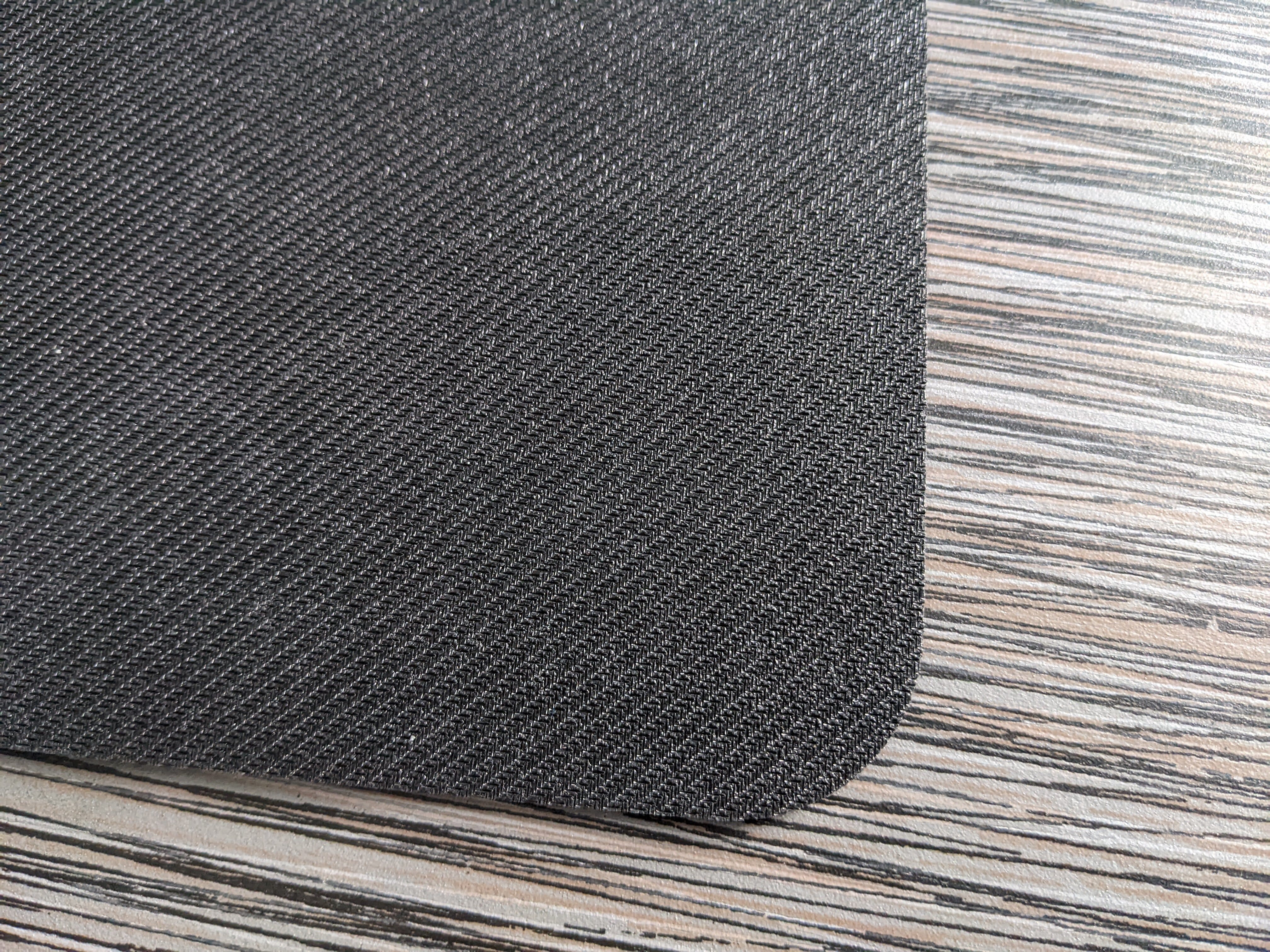 The mousepad was squishy and pleasant to the touch, and the back boasted a nice texture to reduce sliding.
Blanket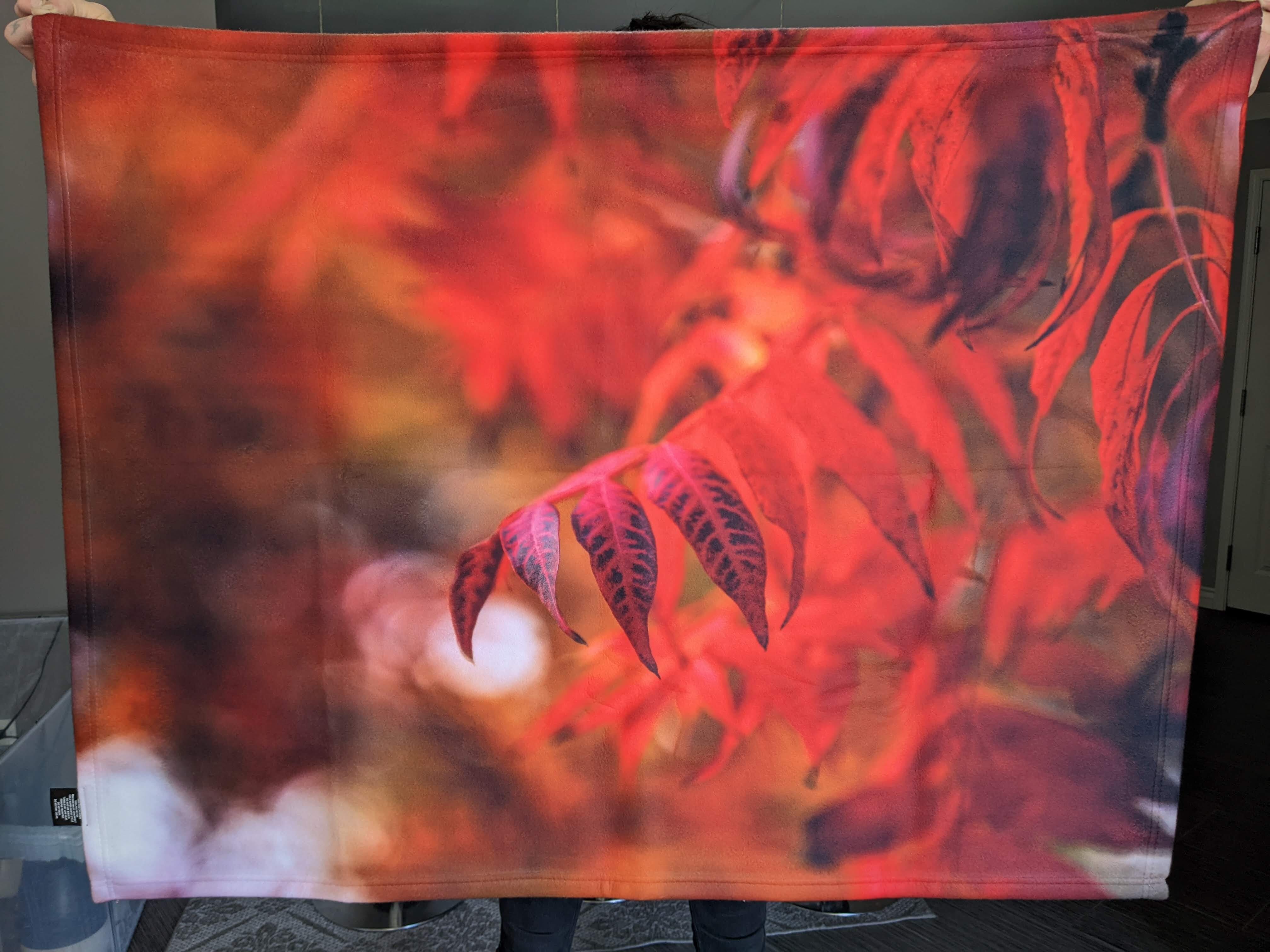 Creating great photo blankets can be tricky business. That's why I picked a nature photograph of an autumn tree; my hope was that the colors would turn out richly saturated (just as they are in the original photo).
I chose the most basic options in a small size. I believe this was an infant-sized blanket without much thickness.

The blanket arrived neatly folded, which caused some creases (but I know they'll come out with some effort and time). The photograph looked far brighter than the original image, but it actually kind of worked. I chose to have a blank white back, and I am guessing that may be the reason for the lighter result.


The blanket fabric was quite soft and comfortable. It wasn't the coziest, but I liked the blanket's thickness as well as its texture.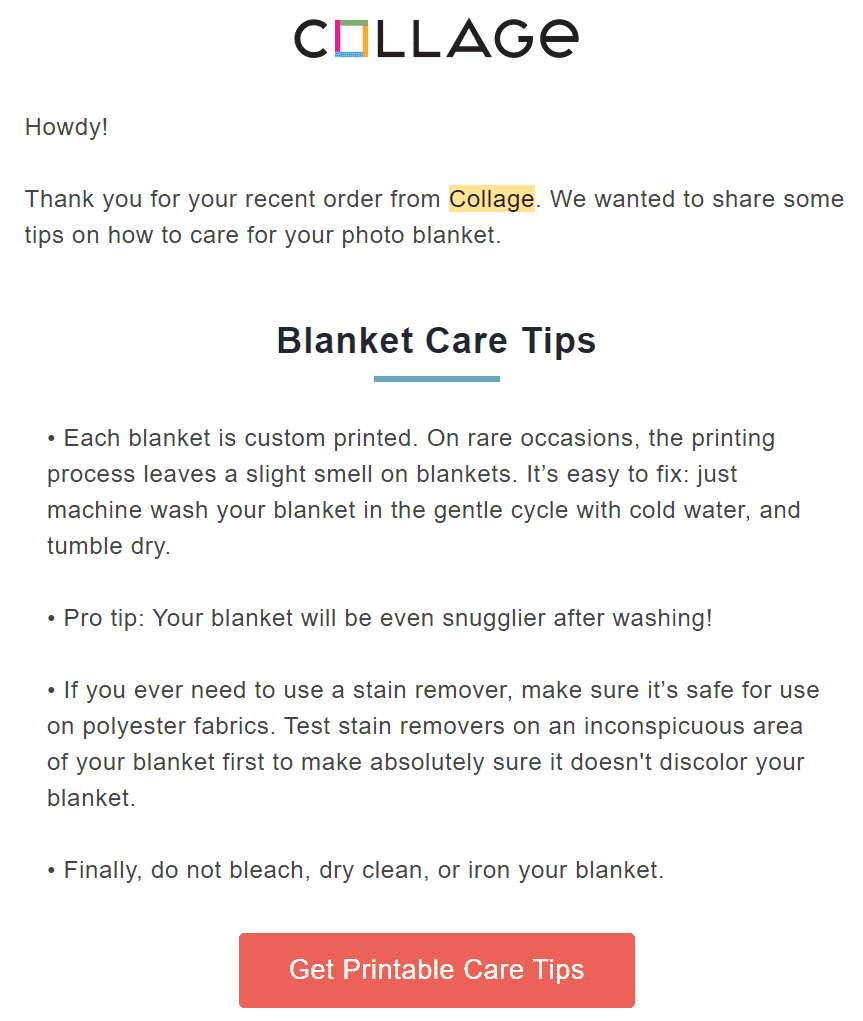 I even received a set of (emailed) instructions on how to best care for the blanket. This was a rather great extra from the lab.
Pricing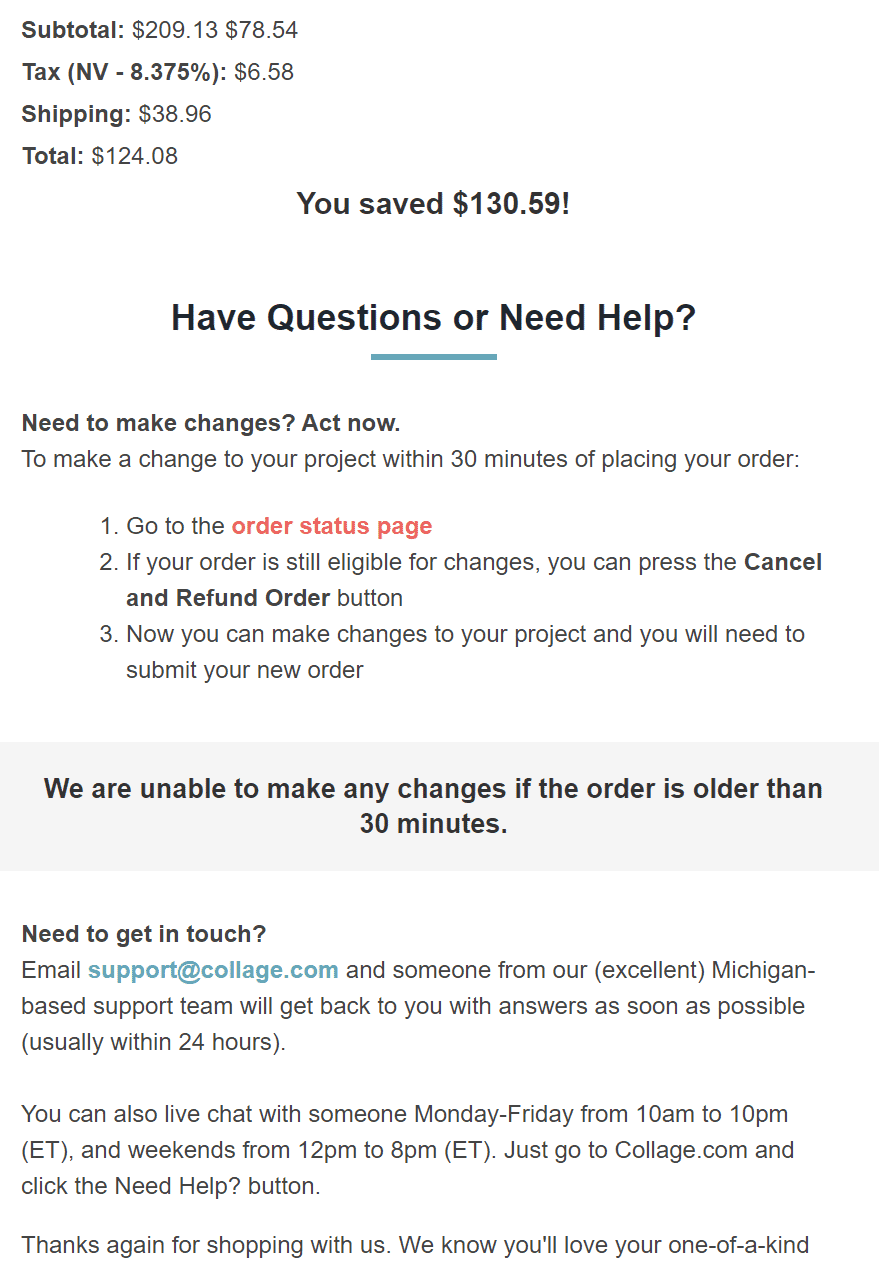 Collage.com features very reasonable prices, plus it has a multitude of discounts and coupons. I saved over $100 on my order based on the deals the website was running!
Is Collage.com Worth Using? Our Verdict
Collage.com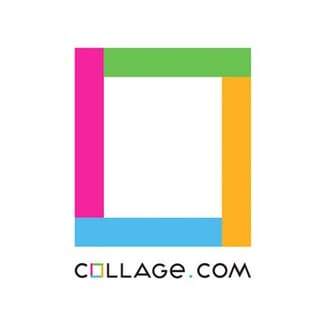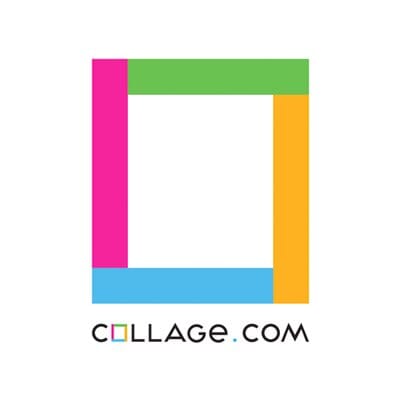 Product Name: Collage.com
Product Description: Collage.com is a versatile print lab offering a tremendous array of photographic products.
Brand: Collage
SKU: Photo Prints
Offer price: 0.12
Currency: USD
Availability: OnlineOnly
Product Options

Ordering Process

Print Quality

Shipping

Price
Summary
Collage.com is a decent option for serious photographers and consumers; it offers an easy way to create great gifts and prints from photographs. Although some products were subpar, others turned out beautifully.
Pros
Ordering process is simple and smooth
Traditional photo prints are fantastic
Good price with lots of discounts available
Went the extra mile with care instructions for the blanket
Cons
The mug and puzzle left a lot to be desired
Products came in multiple shipments and some shipping information was never updated
Collage.com is worthwhile – but only for some products. I was thrilled with the photo prints, the metal print, the mousepad, and the blanket, but I was quite disappointed with the mug and the puzzle.
The shipping was also a bit frustrating. Other labs often ask whether you want to put all your shipments in one box, but Collage did not.
Given the ultra-low prices, however, that certainly wasn't a deal-breaker.