The Comedy Wildlife Photography Awards are always a treat. After all, who doesn't love to see wildlife acting silly?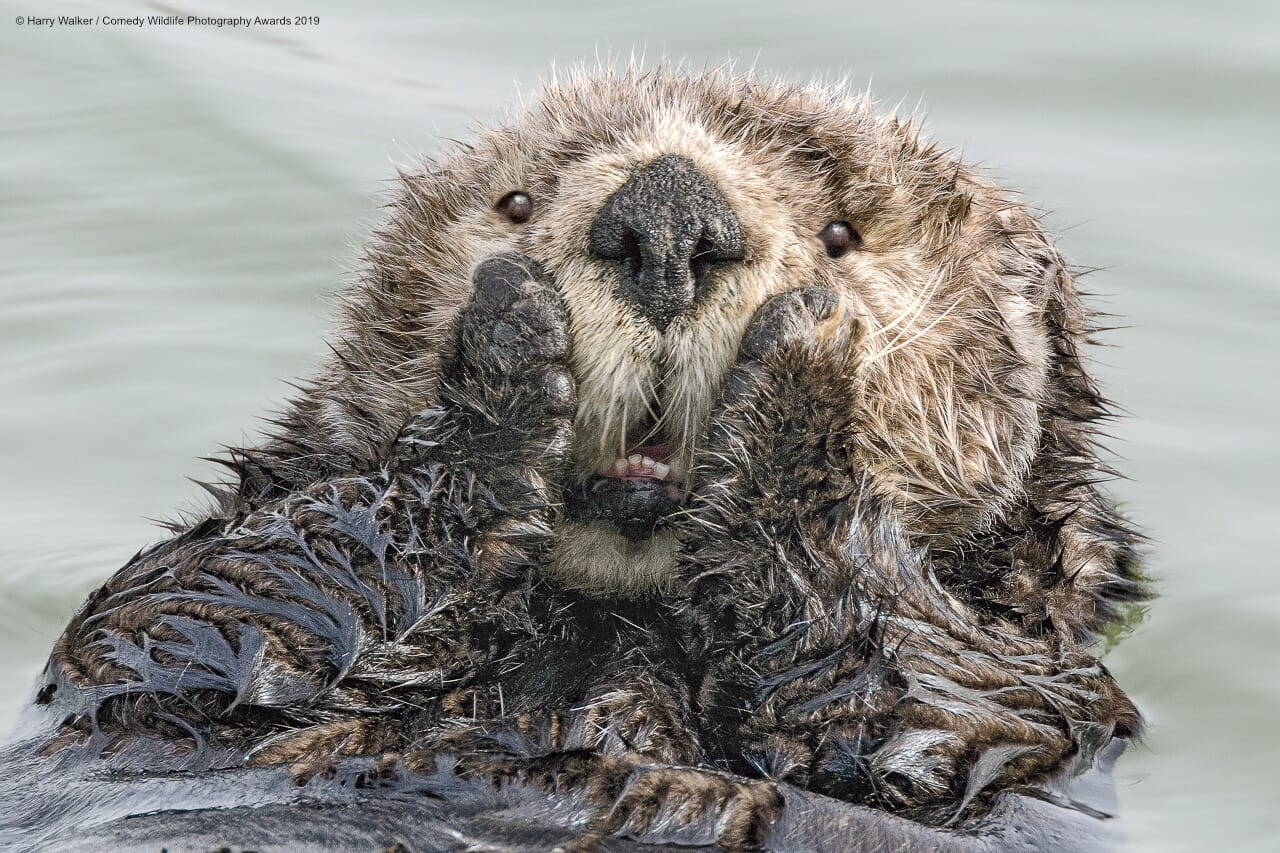 The finalists for 2019 have just been announced, and they include some hilarious entries. On top of that, the photos are technically stunning–so you'll surely enjoy yourself as you go through a mix of gorgeous, funny photos!
An Important Message Regarding Conservation
Before we get into the set of incredible finalists, note that the Comedy Wildlife Photography Awards were created for conservation purposes. As explained by the founder, Paul Joynson-Hicks:
"The other aspect of our funny competition is letting people know what they can do at home to be conservationists.

Our planet is in distress, we all know that, now we just need to know what to do. Hopefully, we can provide a few small tips to get people started."
In fact, Joynson-Hicks emphasizes that it's possible to make a difference through choices you make at home. By shopping responsibly (e.g., purchasing recyclable products) or by limiting water use (e.g., taking shorter showers, watering lawns and gardens less), you can contribute to the planet's health in your own way.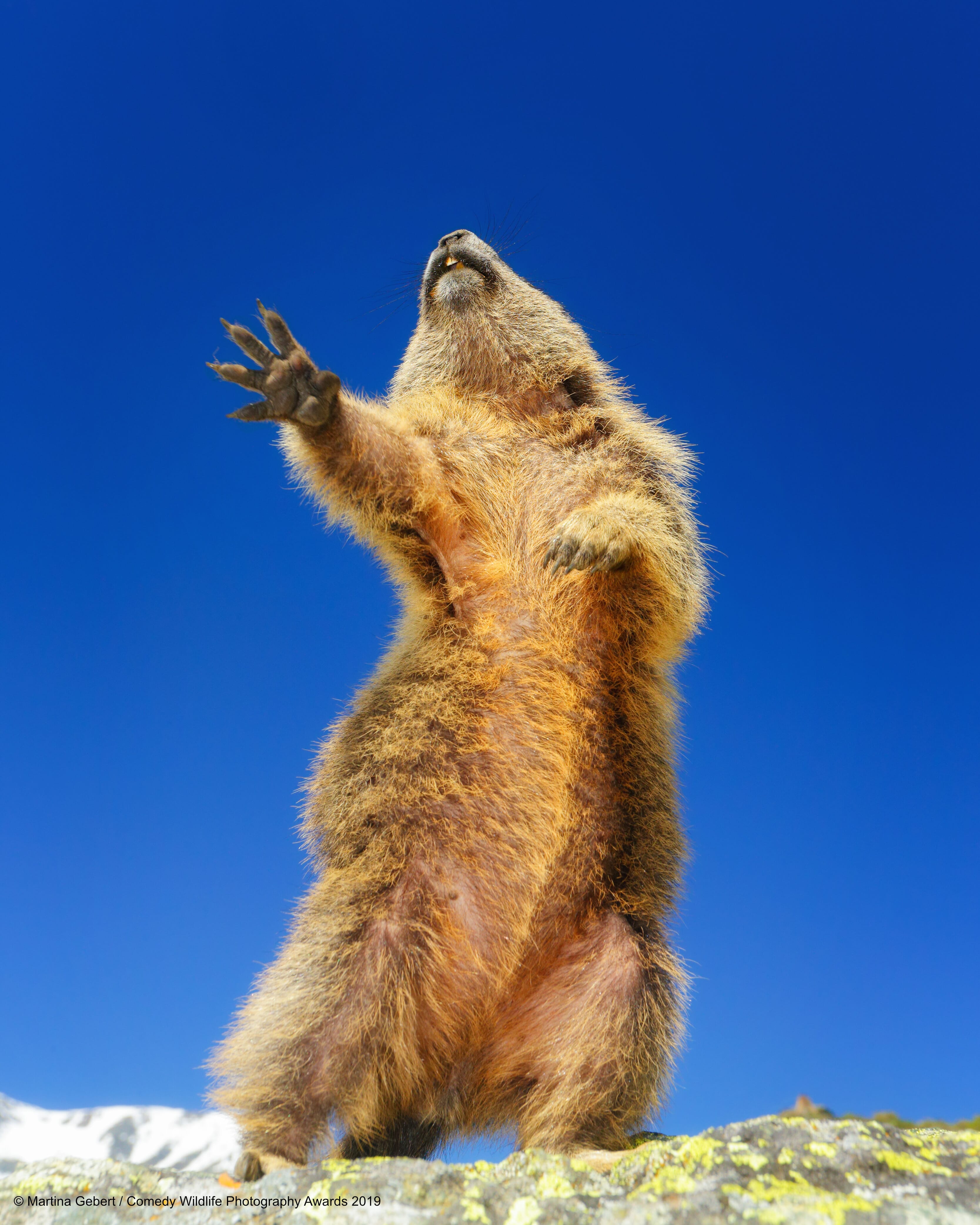 The 2019 Comedy Wildlife Photography Awards Finalists
Now, without further ado, it's time to look at the finalists from this year's competition:
Let's take a closer look at some of the images: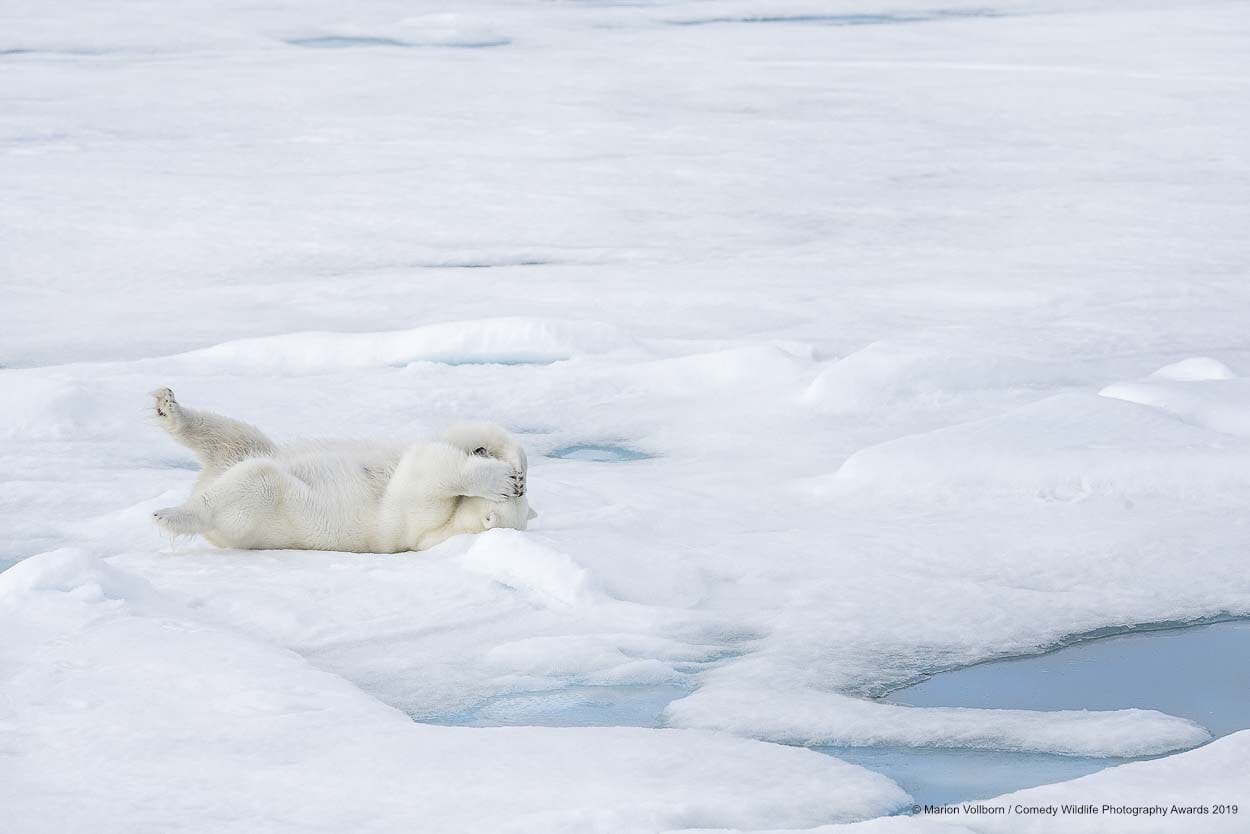 What's truly amazing about this photo is the combination of cute, funny, and photographic skill that came together. The pose is hilarious, and it's also aesthetically impressive. One leg pokes into the air, which gives the viewer something to grasp onto. And you can just see the tip of the polar bear's nose poking out! How's that for an amazing photo?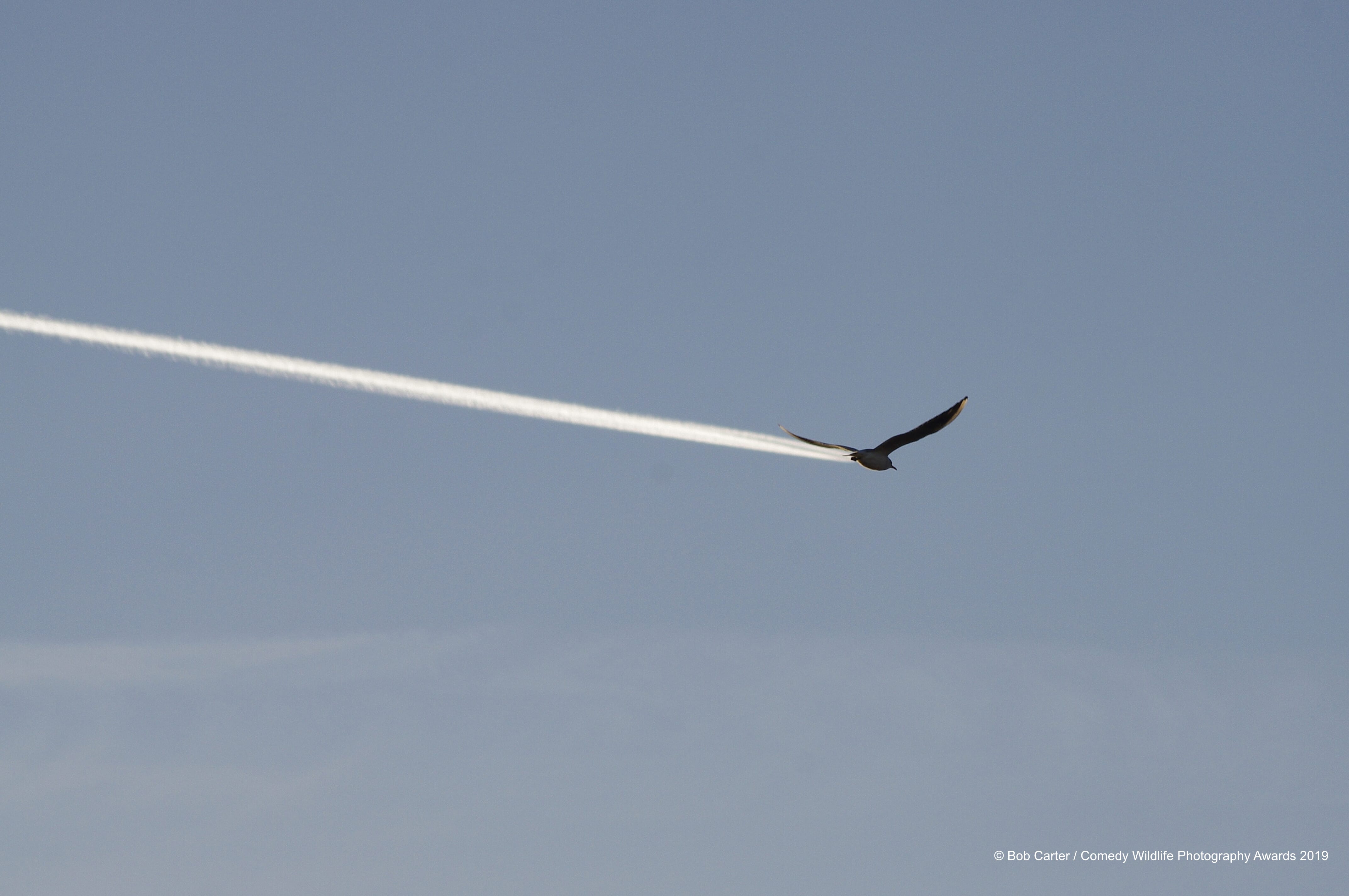 This shot took a lot of luck or a lot of patience. Either way, Bob Carter managed to capture a bird just as it reached the end of a contrail. I wonder how many birds flew by until Carter got it just right?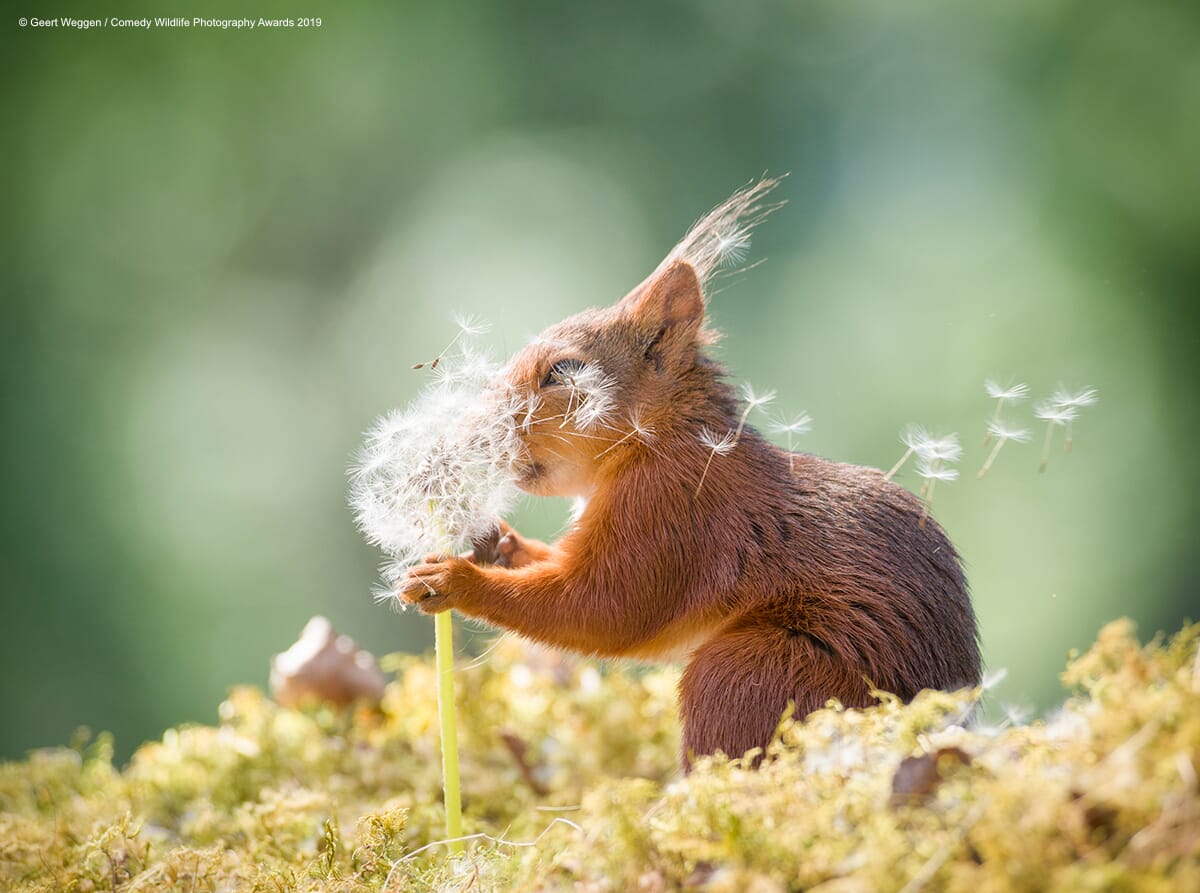 Who knew that squirrels liked to make wishes? Geert Weggen managed to capture an amazing pose, in amazing light. The dandelion seedheads are just the cherry on top!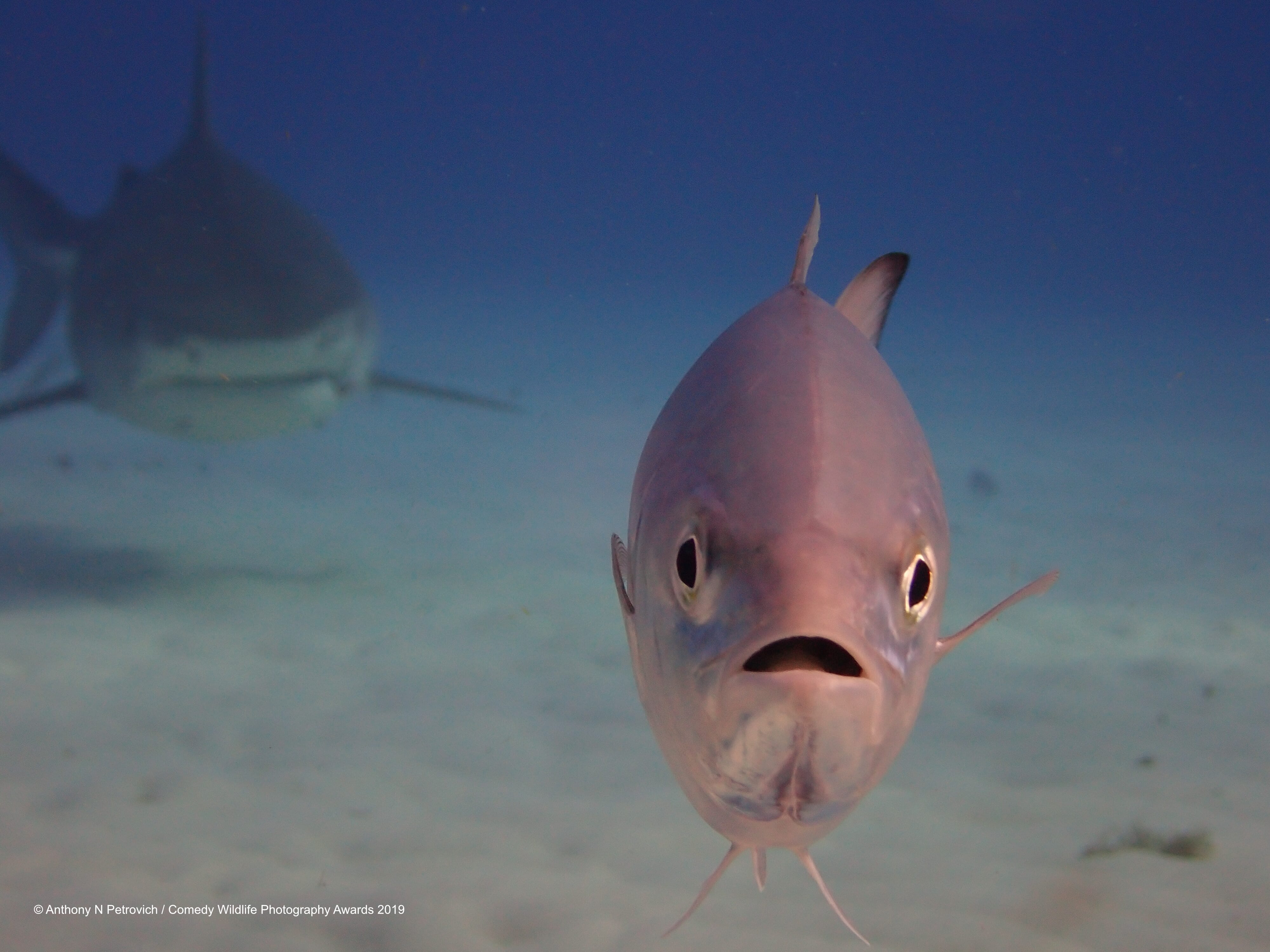 This scene has to be every fish's worst nightmare. Just swimming along, only to realize that you're being tailed by a gigantic shark. The fish's expression is priceless! I wonder how the photographer was feeling?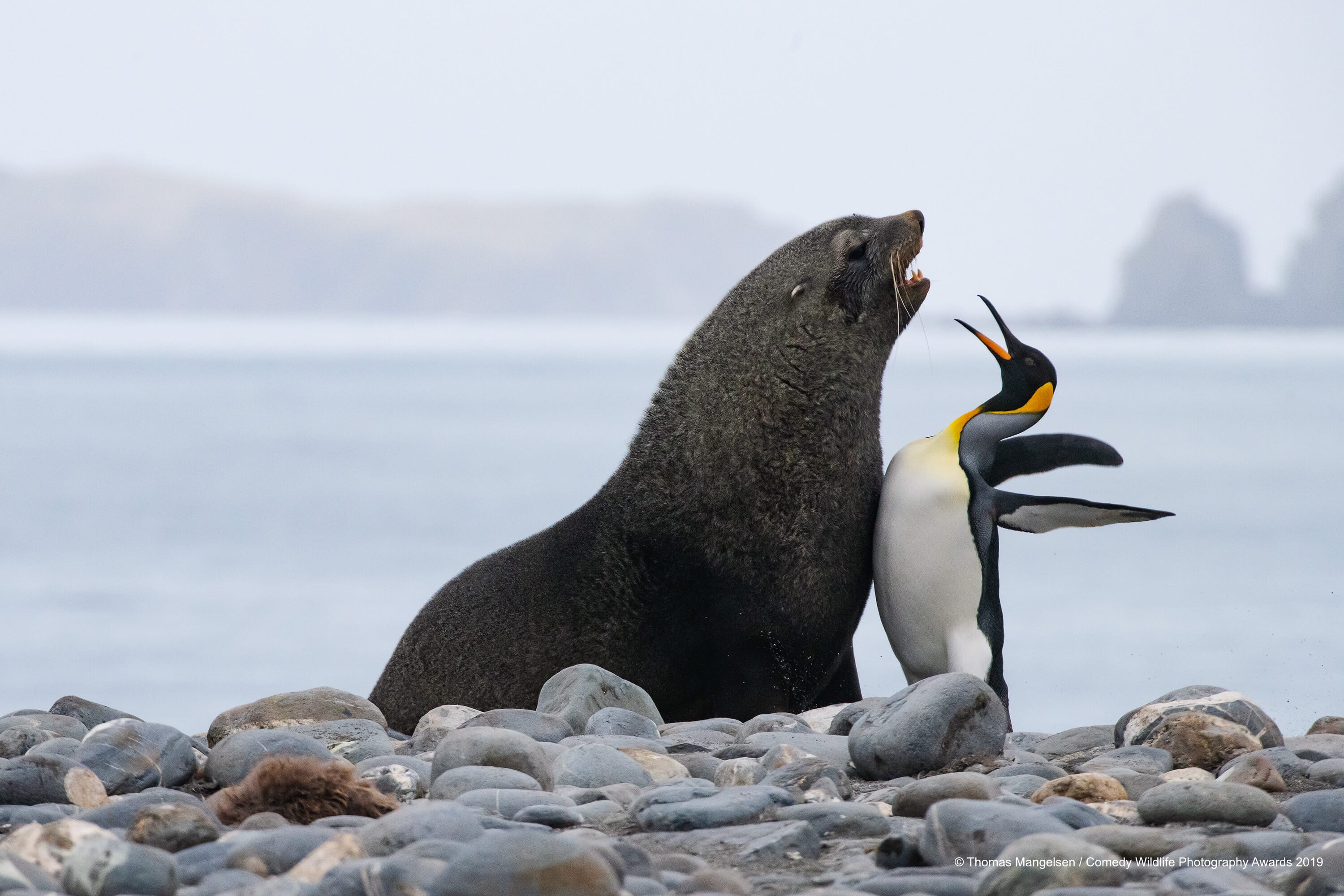 This penguin seems to be having issues with its much bigger neighbor. Clearly, it has no fear as it takes on the seal. The penguin's antics are funny, yes, but this shot is also a technical winner: I love the clean background, and Thomas Mangelson has done a great job of isolating the two main subjects.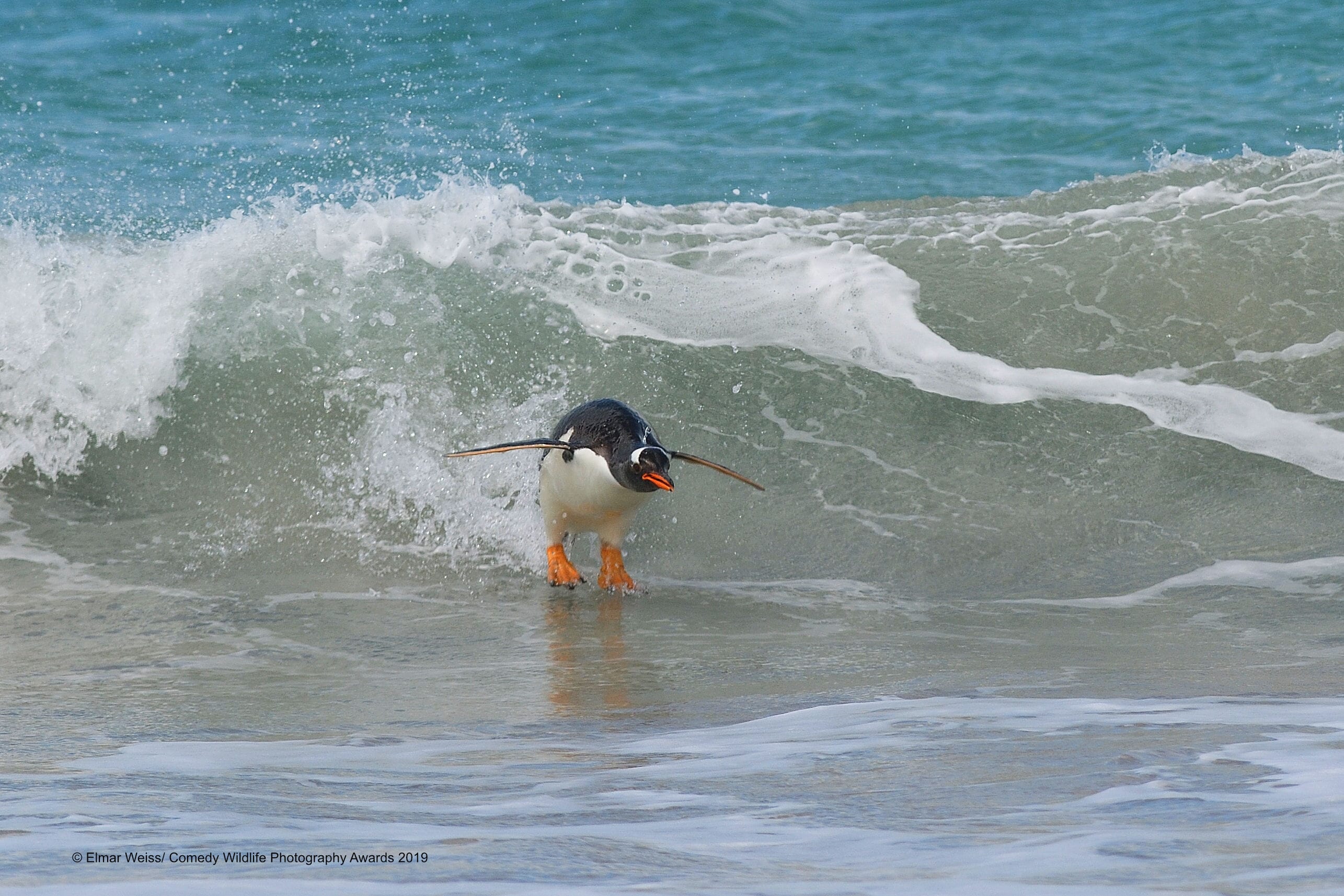 If you've ever wondered whether penguins like to surf, you have your answer. The wave isn't too big, but the penguin is comparatively small, so I think we can give this one a break.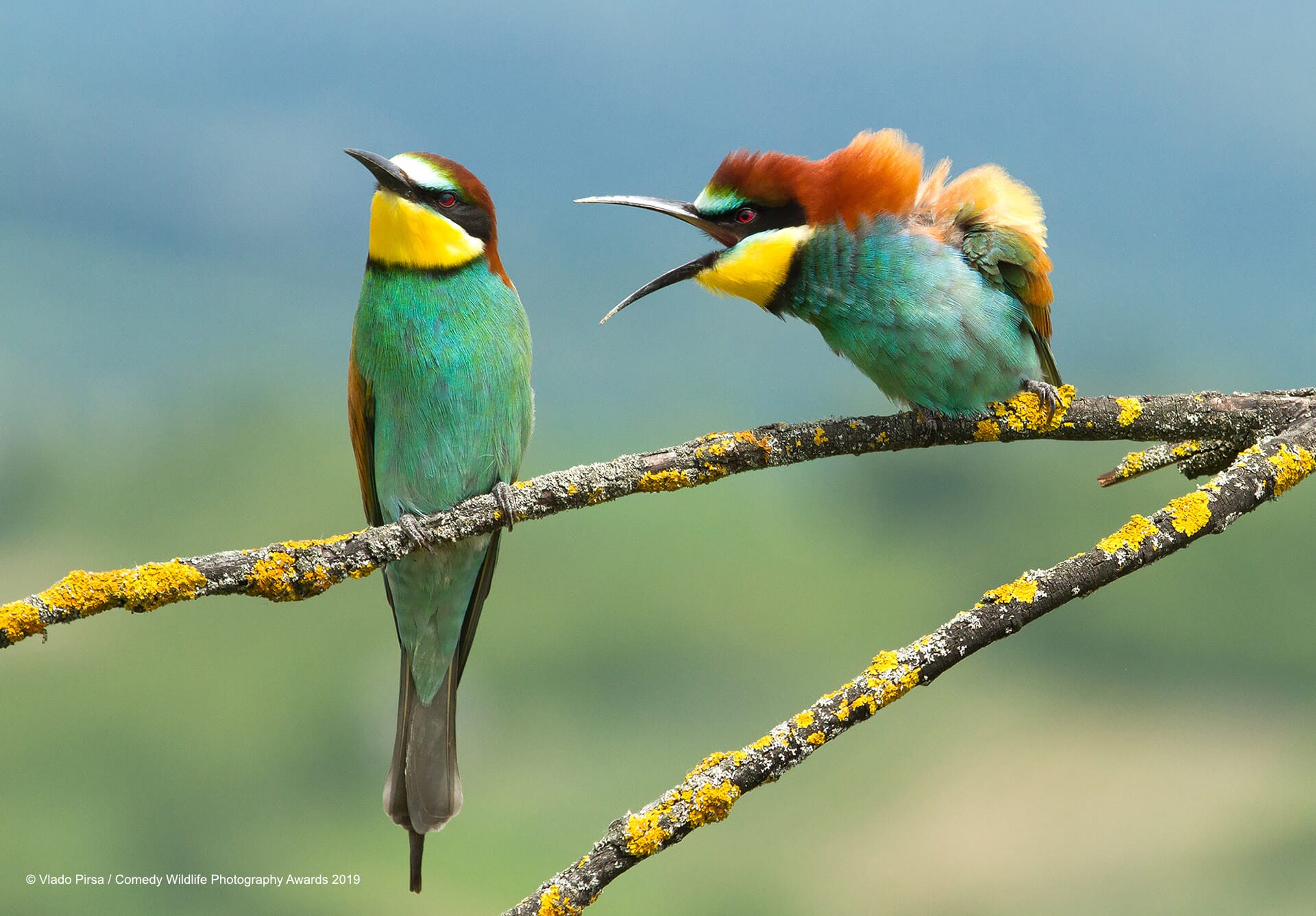 And here's a final dose of funny for you: Two bee-eaters in an argument. Of course, the one on the left doesn't appear to be interested in listening. Is this a problem you can relate to?
In addition to the great poses, I love that clean background and colorful branch. And Vlado Pirsa caught this at the perfect moment, so that the right bee-eater is displayed in profile. Truly impressive camera work!
The Comedy Wildlife Photography Awards 2019: Conclusion
I hope you enjoyed the finalists of the Comedy Wildlife Photography Awards.
Note that the winners of the competition will be revealed on November 13th. Also, if you'd like to participate in the People's Choice Award, you can go the Award website and vote for your favorite funny wildlife photo!