At PhotoWorkout, we've reviewed a number of different print-on-demand canvas services. Each has its own set of perks and pains to take into consideration before purchasing. None of them, however, come at the incredible prices offered at Easy Canvas Prints.
With ten years' experience under its belt, the Austin, TX-based company has been featured and promoted by big names including PDN and NBC.
But can its canvas earn our seal of approval? We'll delve into every step of the Easy Canvas Prints process to find out.
Easy Canvas Prints Review
Price

Customization Options

Ease of Use

Print Quality

Delivery Time
Summary
Easy Canvas Prints is probably the lowest price canvas print you can get, but the quality and delivery time do suffer. Hence, if you want quality, you should opt for canvas printers like Snapfish.
When you buy through links on our site, we may earn a commission at no cost to you. We evaluate products independently. Commissions do not affect our evaluations.
Getting a Lay of the Land
My first task was to determine whether Easy Canvas Prints lived up to its name. So, off I went to their website.
My initial impression was that their interface was simple, almost to a fault. Options guide users straight to a 'create your canvas' editor, which allows you to submit and alter your order(s). This widget includes a graphic illustrating what your photograph will look like, scaled to a living room setting.
For me, this was a particularly helpful feature – despite the years I've spent printing photographs and working in gallery spaces, I am atrocious at estimating sizes and spaces. It's silly, but seeing exactly how my submission would fit into my living room significantly helped in choosing a piece that best fit my needs and wants.
As I uploaded my desired image, I noticed that the site had a number of specially priced canvas wall display packs as well as collage options for those seeking something a bit less traditional. These options also included interactive online previews (though without the scaled living room setup).
Making adjustments turned out to be pretty simple. Clicking on a designated space prompts an upload dialogue box which automatically inserts your desired file into the preview.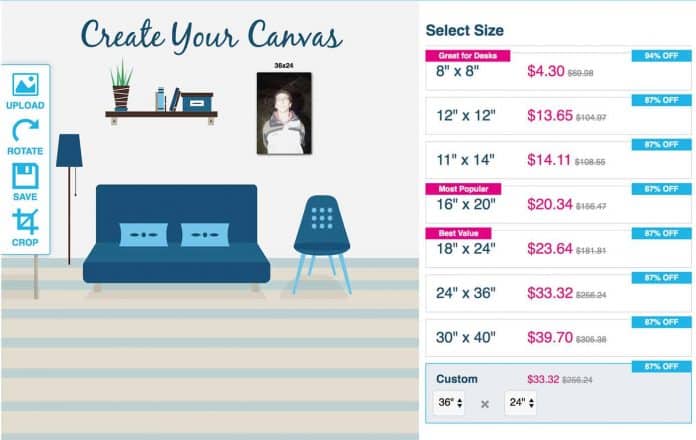 Personally, there were a few areas in which I found myself wishing for some more advanced editing options. But for the most part, EasyCanvasPrints.com made some excellent UI choices. Working with canvas can be a really intimidating feat, but this website has managed to present its products as approachable, easy to take on pieces.
The Deal of the Century?
One of the most appealing aspects of an Easy Canvas Prints canvas is its supposed affordability. In fact, the prices that I found were so incredible that I couldn't help but feel a bit skeptical. Are their deals really too good to be true?
In actuality, Easy Canvas Prints boasts pretty steep base prices. However, they are always offering significant markdowns on their merchandise. Oftentimes, their work is sold at over a 90% discount. On the surface, this seems great.
After all, who doesn't love a good sale? However, their constantly shifting prices can be misleading and make it hard to know how much customers should expect to pay between orders. It seems slightly disingenuous to advertise that a piece normally sells for $181 when in reality it rarely costs customers more than $30.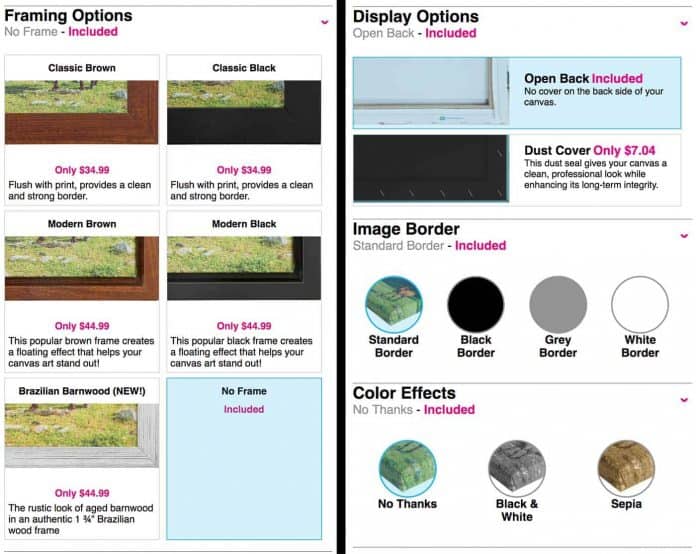 That aside, the Easy Canvas Prints canvas does, in fact, stay true to their bargain prices – but only if you get the bare minimum. Anything beyond the most basic order has surcharges that will bring the price of your purchase up. Even simple hanging materials (i.e. a simple nail and hook) will tack on an extra $0.40.
My On-Demand Canvas Order
In short, the job seemed a bit amateurish and bare-bones.
Everyone wants to capitalize on a great deal when it presents itself – that's where the appeal lies in Easy Canvas Prints canvas. However, a bargain is only a bargain if the quality of the product in question lives up to the price in question. Easy Canvas Prints certainly talks the talk, but can it walk the walk as well?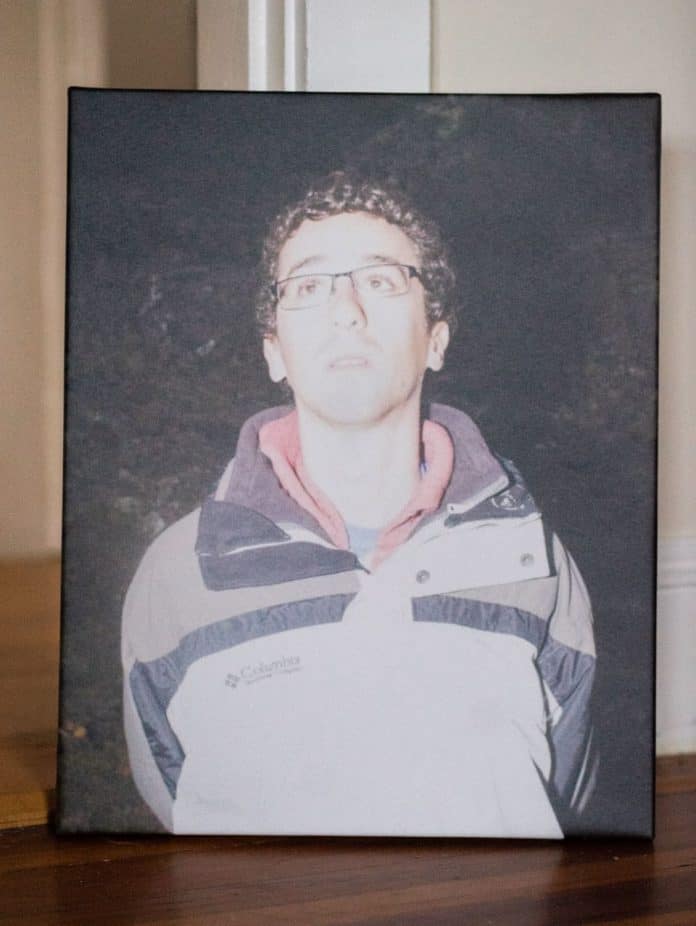 Limited Design & Customization Options
Going through the ordering process, I noticed that Easy Canvas Prints had very limited design options available to its customers. There are very few wrapping, post-production tweaks, and border options available once you've made an image and sizing decision.
Furthermore, there's a relatively limited selection of products available outside traditional canvas prints. While none of those qualities are telling of the product, it does show a lack of versatility and flexibility on the production side of things.
Those looking into purchasing a piece through Easy Canvas Prints should heed a warning that the site does not seem especially equipped to deal with special orders or custom requests.
Long Delivery Times & Average Quality
After a few weeks in transit, the canvas that I ordered finally arrived at my doorstep. Unfortunately, I do have a few gripes to share about what I received.
Perhaps I have higher expectations, having made satisfactory purchases from other on-demand canvas printers, but there were a few issues that left me less than impressed.
In short, the job seemed a bit amateurish and bare-bones. The binding was a bit sloppy and uneven. The canvas material felt more like a plastic blend than the linen I would have expected. I might have overlooked those flaws if it weren't for the fact that the print I received simply wasn't up to par.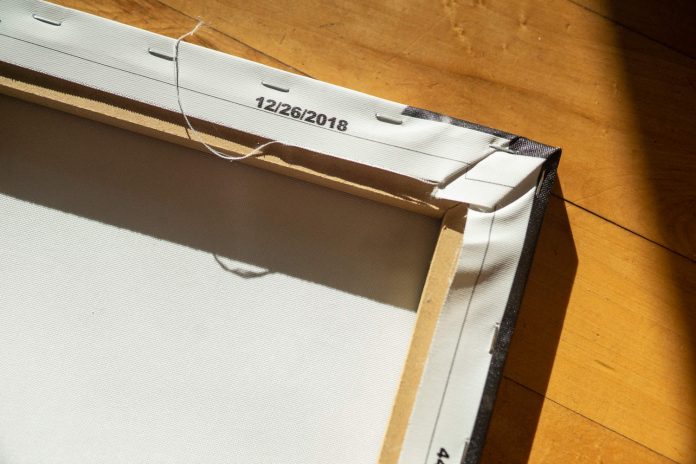 Few Quality Issues
Despite forwarding a high-res JPEG and ordering a relatively small size (16″x20″), the picture didn't look quite right. I realize that due to the nature of the material, getting a pin-sharp image is difficult to attain. However, my order almost seemed pixelated. It's possible that the file I sent was too small, resulting in poor image quality via enlarging. Even if this were the case, most sites have mechanisms in place to warn users if they've submitted potentially problematic pictures.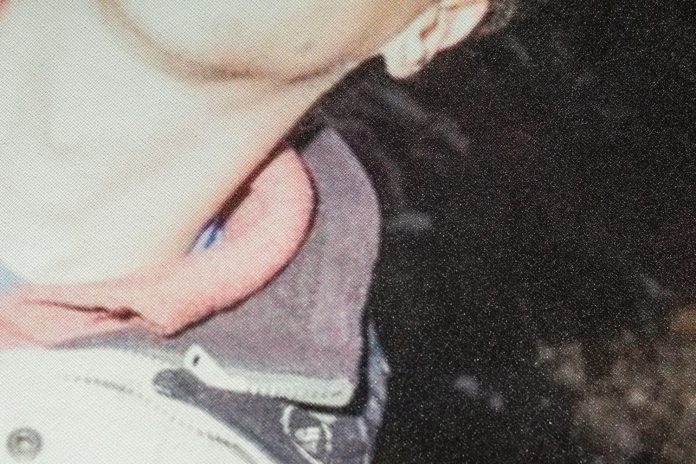 Based on my experience, I would not recommend this to any individual looking to flaunt their piece in a gallery or professional setting. However, despite my complaints, Easy Canvas Prints might be acceptable for some home and informal settings – especially given its inexpensive price.
Final Thoughts
The Prices are virtually unbeatable.
There's no denying that Easy Canvas Prints has some fantastic advantages. Obviously, the prices that they offer are virtually unbeatable. Regardless of what you're looking for, their deals are significantly less expensive than what other printers have to offer.
Easy Canvas Prints Final Review: Low Price, but with Quality Issues
For comparably sized prints from Snapfish and Shutterfly, the price tag is almost double that of Easy Canvas Prints. What's more, they boast an easy-to-navigate website that takes away some intimidation of ordering a large piece of art.
However, there are some serious quality issues that the company will have to work out if they hope to live up to some of the more popular brands available. The look and feel of the order just doesn't live up to the competition upon close examination.
In addition, there are very few customization options for those looking for something a little off the beaten path.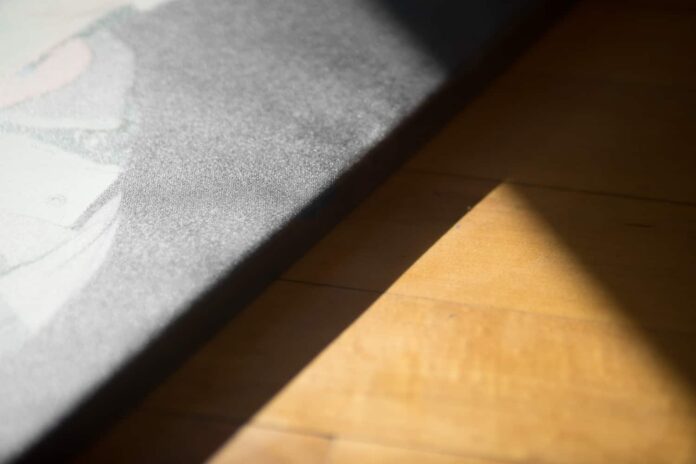 There are plenty of positives to Easy Canvas Prints canvas, but they don't necessarily outweigh the faults.
I feel that I can't complain too much about what Easy Canvas Prints brings to the table. Canvas prints can be an expensive endeavor, and their service makes it accessible for anyone. For those looking to experiment with large formats or new materials, Easy Canvas Prints could turn out to be an excellent option.
That being said, I'm not certain that economical prices and a friendly atmosphere make up for some of the aesthetic issues I ran into.
My advice? Tread lightly. There are plenty of positives to Easy Canvas Prints canvas, but they don't necessarily outweigh the faults.