Ready for another in-depth look into canvases?
Today, we'll be digging into Pictorem, a Quebec-based wall art manufacturer.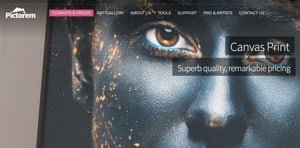 When you buy through links on our site, we may earn a commission at no cost to you. We evaluate products independently. Commissions do not affect our evaluations.
About Pictorem
Started in 2014 with the investment of a few Giclee printers, the company has since evolved into an on-demand print service. For the most part, the site sticks to printing canvas, but as they've grown, they've also delved into mediums like acrylic, metal, and wood.
Though they've been in business for just a few years, their popularity has risen as an artist-friendly platform, causing the printers to constantly think bigger.
While the site may have a hold with customers, how does it compare to the dozens of other canvas providers out there?
We ordered a Pictorem canvas of our own to find out. Here are the highs and lows we found while checking out this rising force in the print world.
What we loved:
Pictorem goes out of its way to let their collaborators know the details happening behind the scene.
Free delivery throughout North America. With shipment facilities in Montreal and New York, Pictorem doesn't charge a dime to deliver anywhere in North America. Delivery prices vary for clients abroad, unfortunately.
Serving a large scope. Over their five years of operation, Pictorem has printed over 57,000 individual canvases and wall art pieces. As of February 2019, the printers serve clients in 94 different countries.
Professional endorsements. Pictorem offers a Pro account and Artist account for customers that intend to order through the site on a consistent basis. There's even an artist portal that allows photographers to sell their art online. Best of all, Pictorem does not collect any fees or commissions from sales made through the Portal.
Customer transparency. Pictorem goes out of its way to let their collaborators know the details happening behind the scene. Finding out the materials and processes that go into a Pictorem canvas is simple as can be. Included on the website are videos detailing every step of the process, client testimonials, and an in-depth history of the company's development.
What could improve:
The 16×24 piece that I ordered cost me around $65.
Prices on the high side. While Pictorem's prices aren't exorbitant, they do run high compared to some of their competitors. The 16×24 piece that I ordered cost me around $65. A canvas of equal size from competitor CanvasDiscount, on the other hand, was about half the price.
Pay for quality. Unfortunately, getting the best product possible comes at a price. Pictorem charges quite a bit for protective coverings and varnishes, which from my experiences, is a much have.
Clunky editing wizard. The Pictorem website as a whole is completely workable. However, it took me quite a while to perfect my canvas. The editing wizard as a whole was slow and cumbersome, and adjustments after upload aren't the easiest to implement. Even small changes like adjusting the style of wrap causees the site to reload.
My Order
I was really optimistic about receiving my Pictorem piece after doing a little bit of research on their products and procedures. A smaller company with a commitment to customers, they're the underdog that you want to root for.
So, I scanned in a photograph of my childhood dog, submitted it through the Pictorem portal, and waited patiently for my brand new canvas to arrive.
Long Shipping Times
Unfortunately, it took about two and a half weeks for my order to actually arrive. I feel that I can't complain too much since Pictorem covered the shipping price for me. However, considering that it only takes about five hours to drive from Montreal to my home in the greater Boston area, the wait felt a little ridiculous. Before receiving a notification that the FedEx shipment was on its way, I was actually concerned that it had gotten lost in their system.
Print Quality
I didn't order any frills for my canvas, and I have to say that if I were to order again I'd at the very least include a protective varnish. I was disappointed to see that there were some scratches on my piece when my package arrived.
The surface felt almost chalky, and I found that the pigment of the print came off quite easily. Considering that the site endorses that its ink is designed to resist fading, I was a little taken aback.
Furthermore, the wrap job was haphazard at best. Frankly, I'm skeptical whether it will stand the test of time. While the canvas was certainly attached, it was much looser than I'm accustomed to and wasn't particularly neatly done. Again, the site endorsed that each piece was handcrafted, so I was a little disappointed by the sloppiness.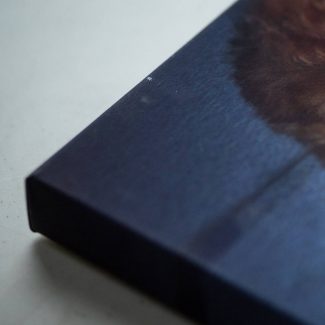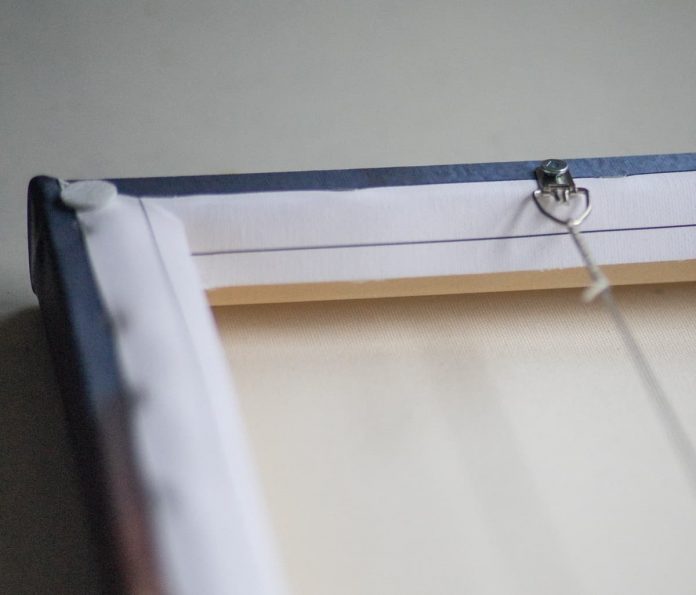 Image Quality
There were, however, some signs of careful consideration. The image quality was excellent, and the colors were very accurate to the original photograph. Pictorem also included a wire backing to make hanging easier. They even went above and beyond by including a level and additional wall hanging materials at no additional cost.

Related Post: Canvas Discount Review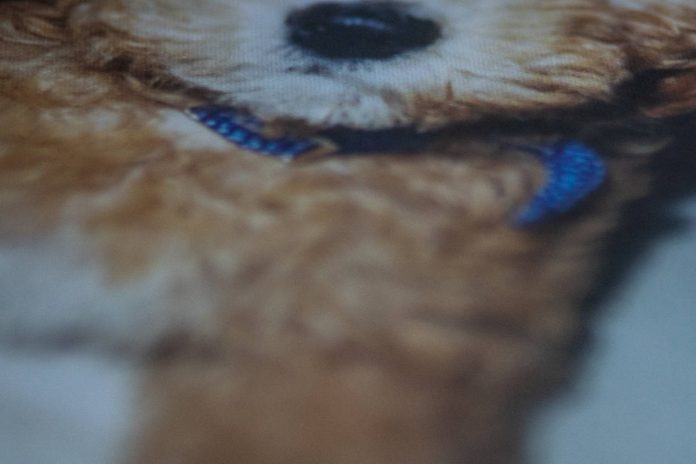 Our Take:
Pictorem Canvas Print Review
Image Quality

Customer Support

Print Quality

Delivery Speed

Price
Summary
Despite a few bad experiences that I ran into, I do feel that Pictorem is worth considering. When push comes to shove, the colors in my image were rich and the detail was tack sharp.
There's room for Pictorem to improve. However, I'll give the company the benefit of the doubt and attribute some of the flaws that I ran into growing pains. Mistakes are bound to happen with just a few years experience under their belts and limited automation involved.
Despite the bad experience that I ran into, I do feel that Pictorem is worth watching and considering in the future. When push comes to shove, the colors in my image were rich and the detail was tack sharp.
However, those weren't the aspects that stuck with me most. Pictorem's strength is its commitment and consideration to customers – a quality much harder to find than a decent printer. So long as they keep those values close to heart, I feel that they can work toward being one of the top on-demand canvas producers.