What we can Learn from Film
Film photography is a rarity these days. I wouldn't go the distance to say that film photography is dead. And thanks to many passionate photographers, who still prefer to shoot on film vs. digital, film photography is still not dead!
It has been dislodged from its once dominating position. Digital photography is the new king. There are both good and bad sides to digital photography, though.
To its advantage, digital photography has truly made it possible for everybody to take pictures. It was unthinkable for everybody to delve into photography five decades ago.
Digital technology has opened the door for millions of discerning photographers to practice their photography skills and to share their world with their friends and families.
Having said all that film photography is something that still holds a special place in the hearts of photographers. For those who have been brought up on film, they miss all the action and the heartburns that used to be associated with it. Film photographers who migrated to digital due to the increasing demand from publishers and editors miss the purity of it all.
Related Post: How to Get into Photography
Be Honest With Your Work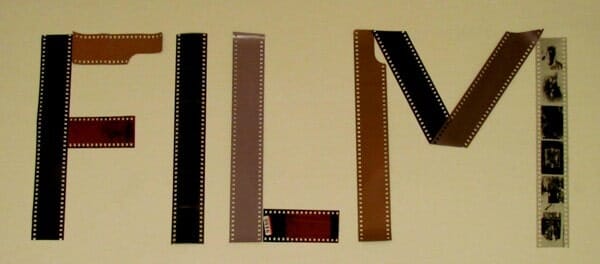 One of the major advantages of film photography is it makes you honest. Since the maximum number of exposures with a roll of 35mm film on a standard 35mm film SLR camera is about 36, there isn't much room for mistakes.
With digital photography, you can afford to be lazy and take scores of shots before deciding on the one that you really like. Photographers carrying latest DSLRs equipped with mind-blowing continuous shooting speeds frequently adopt the spray and pray method. This can seriously hamper your learning of photography.
Pay Attention To The Rules Of Photography
With practically no limit to how many images you can take with a digital camera, you pay less attention to the rules of exposure and composition.
Ok, the horizon was not quite at 2/3rds down so let's take another shot!
Or I really should have paid attention to the meter and blew my highlights, let's correct it in the next shot.
Oh, I didn't see that truck parked behind the farmhouse.
Ok, will crop it out in Photoshop.
The list is simply endless. There is no limit to how lazy you can be in the arena of digital photography.
A lot of amateurs get excited at the prospect of breaking the basic rules of photography, even before they had the chance to understand them and use them.
Understanding is the first step before you can go ahead and tweak those rules. It is like learning how to drive a manual. If you hasten and take your foot off the clutch too quickly, the engine will stop.
Less Reliance On Photoshop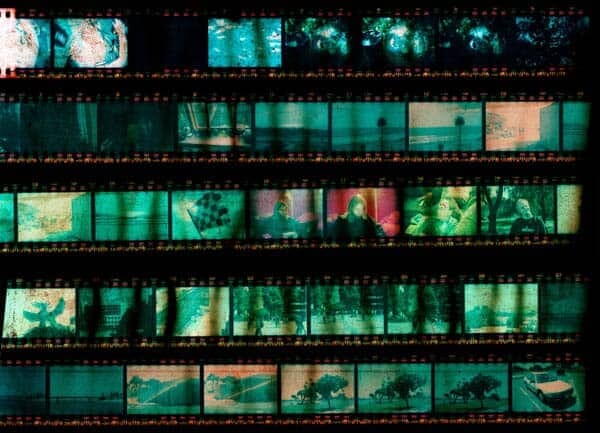 Photoshop has really been the benchmark for post-processing tools for the last several years. There is literally nothing you cannot do if you own a copy of Photoshop. However, the same also takes away your ability to get the shot right in-camera. You are likely to develop a growing dependency on the software and cannot even think working without it. Though some types of commercial photography do require extensive use of the software, in its purest form photography is not the same thing as photoshopping or vice-versa.
Enjoy A New Found Love For What You Do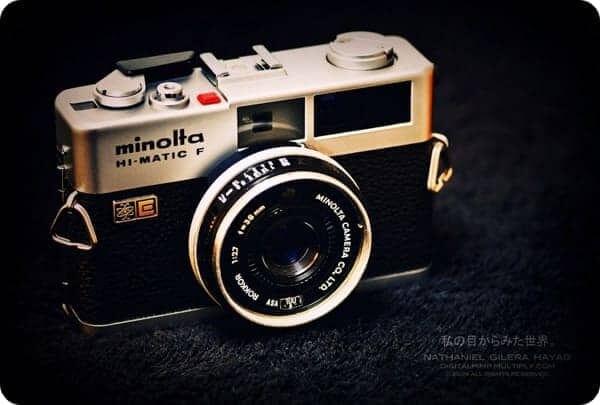 If you have been struggling for ideas as to what to shoot, try shooting in film. You can shoot any subject so long as you shoot in film. A new camera, a new medium and the handicap you will have will force you to think differently. You will no longer be shooting within your comfort zone, something that may actually improve you as a photographer. This can be seen as a big "learning" advantage of film photography vs. digital photography.
Lomography Diana F+ Medium Format Camera
Diana Flash compatible
Variable shutter (daytime & "B" for unlimited long exposures)
uses 120 film, and allows 12-shot (5.2x5.2cm), 16-shot (4.2x4.2cm), and endless Panorama (4.6x4.6cm) formats
Lens removes to convert your camera into a ready to use pinhole camera.
With the dominance of digital photography film SLR cameras have become extremely cheap, which is kind of sad to see but for those looking to try out film is perfect. You are likely to find excellent quality film cameras being sold for next to nothing on eBay or Amazon. These are perfect to get started in film.
Lomography makes some trendy old style film cameras and has reached some kind of cult status and a loyal following. You can check out the photos of the Lomography Community.
Another best seller is the Holga 120N Plastic Camera. Some buyers give it a five-star rating on Amazon because of the low price (less than $ 30!) and the fact that it captures surroundings in a way that no digital can replicate.
So there is no clear winner in the film photography vs digital photography battle! If you want to learn photography from its basics and want to click some unique and old style images you should experiment with both traditional film and the latest digital photography techniques.
---
As an Amazon Associate we earn from qualifying purchases. Certain content that appears on PhotoWorkout.com comes from Amazon. This content is provided 'as is' and is subject to change or removal at any time.