Real estate photography is the process of creating appealing photos to promote properties. Real estate agents use photography to provide visual content for their property listings in brochures, billboards, websites, and social media. These photos must show both the interior and exterior of a property in a favorable way – they must give potential buyers a reason to enquire further or book a viewing. HDR for real estate photography is one way that you can improve the quality and realism of your images.
In this article, we discuss HDR photography and its uses. Furthermore, we look at why this technique is beneficial for real estate marketing. In addition to this, we provide a simple guide for creating HDR images, and list a host of important considerations – enjoy!
A Brief Introduction to HDR in Real Estate Photography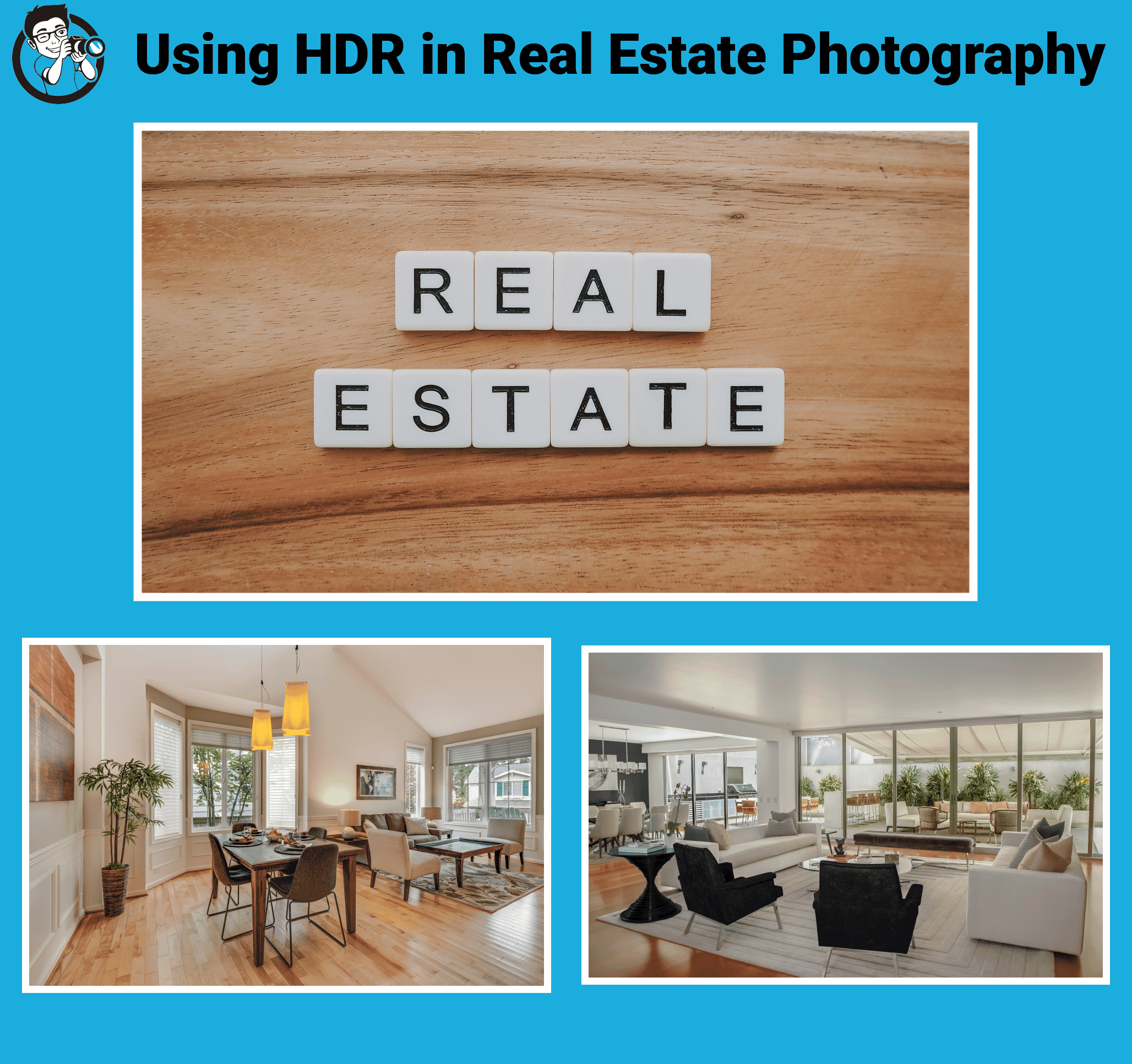 First, let's look at what HDR photography is. There are many different types of photographic techniques you can utilize – long exposure, time-lapse, etc. As you will see below, HDR photography is an advanced technique used to create exceptional end results:
What Is HDR Photography?
HDR = High Dynamic Range
This relates to the lighting conditions within the photo – the aim of HDR photography is to create an image with a greater dynamic range of light and contrast than when using standard shooting modes and techniques. A high dynamic range is more akin to the colors and visions that the human eye re-creates.
For example, let's say you are looking at a room where parts are mired in shadow, and parts are brightly lit. When looking at this room, your eyes continually assess the information and allow you to adapt to these changing light conditions. An HDR photo would essentially do the same.
Instead of parts of a photo being dark and shrouded by shadow, and other areas being bright with glare, the HDR composite balances these aspects and creates an evenly exposed image.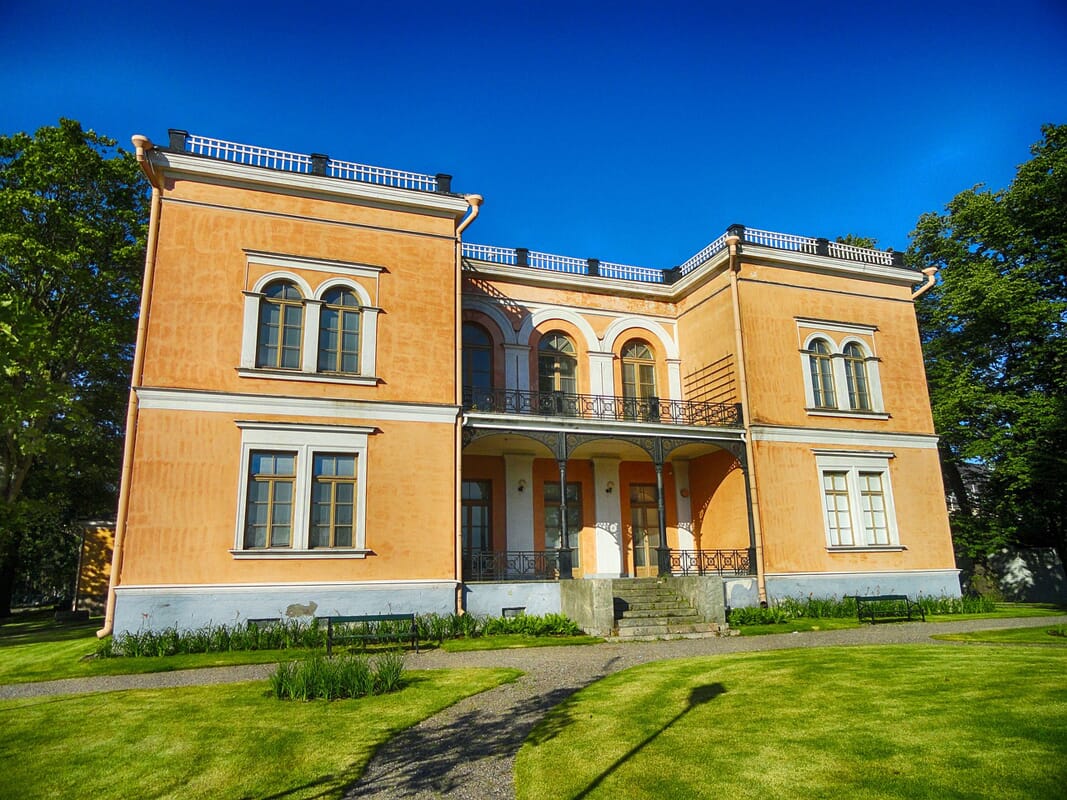 Why Is It Suitable for Real Estate Photoshoots?
As you can imagine, interior and exterior properties can be challenging to photograph. A single room could have a plethora of different light sources – windows, doors, skylights, etc. This creates varying lighting conditions and shadows.
We have shown an example below. In the image below, the kitchen itself and work units are clearly visible. If you look at the windows to the rear, however, they are over-exposed and washed out – you can't see any detail. An HDR photograph would rectify this issue and create an image where the outside and windows were well exposed with clear detail.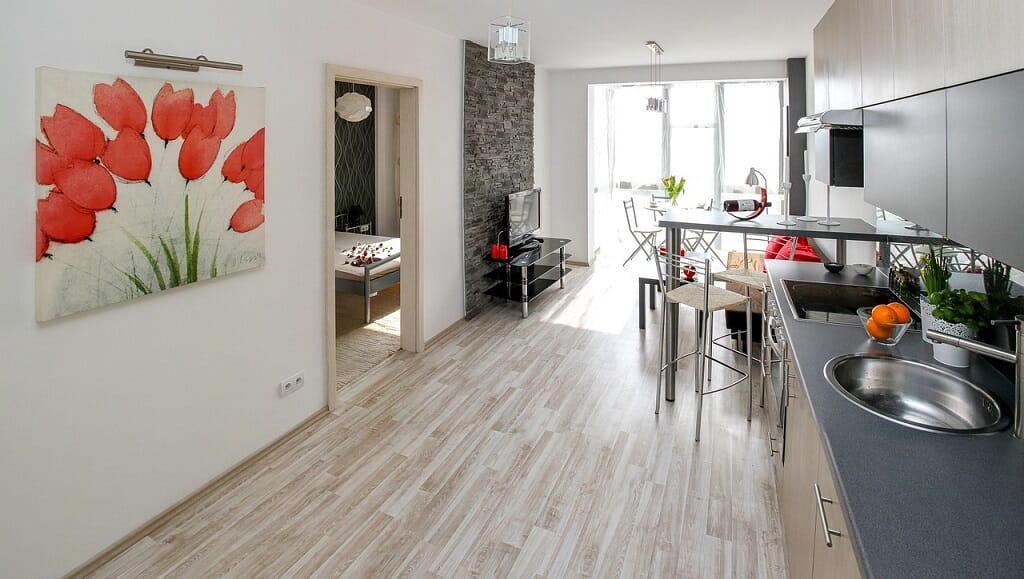 In this second example, you can see how both the interior and exterior are evenly balanced. You can see the detail of the furniture and interior walls, but also see the detail of the trees and buildings outside – this is a great example of a balanced HDR photo: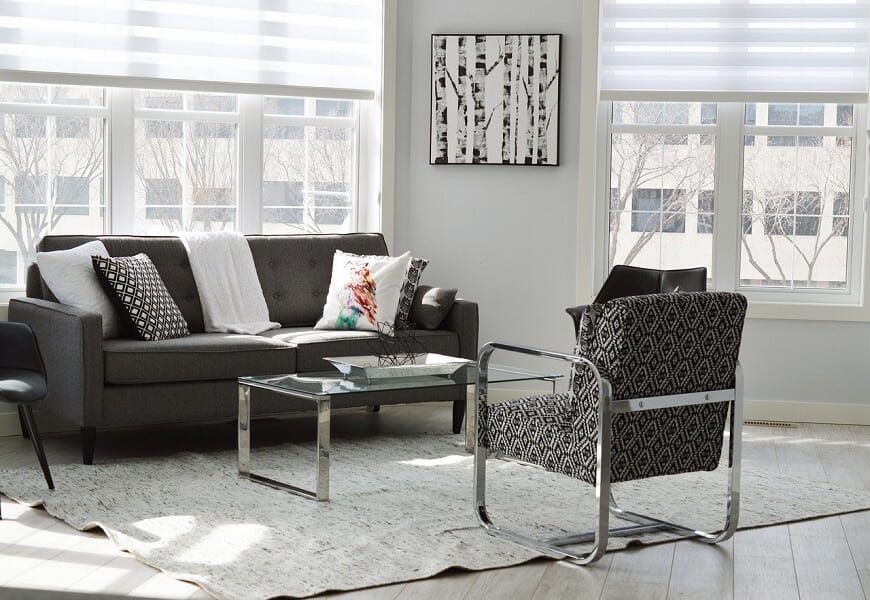 Using HDR for real estate photography allows you to deal with these difficult lighting situations. Furthermore, it allows you to create bold images bursting with contrast, color, and balance
Considerations to Make Before Using HDR Photography
It is important to remember that HDR photography isn't suitable for every situation. It has niche uses and it is better suited to certain types of photography. Before creating HDR photography for real estate, you must have a clear idea of what you want to achieve, together with preparing yourself with the necessary equipment. The following are some of the main considerations to make regarding this type of photography:
Determining if the Situation Is Ideal for HDR Photography
First and foremost, you must assess the situation. Would an HDR image actually benefit the scene you are photographing? HDR imaging isn't the answer to everything. There are many instances where creating an HDR image would be completely redundant. The lighting conditions and contrast have to be high enough and diverse enough to warrant creating bracketed shots.
The below interior house shot, for example, would not really benefit from an HDR composition. Aside from the lights, the tones and lighting are quite consistent throughout. If this image was shot using a mid-range exposure, any lighting issues could easily be rectified using post-processing software. Highlights could be lowered, and shadows increased to balance the brightness of the lights, with the darkness of the shadows cast on the wooden floor.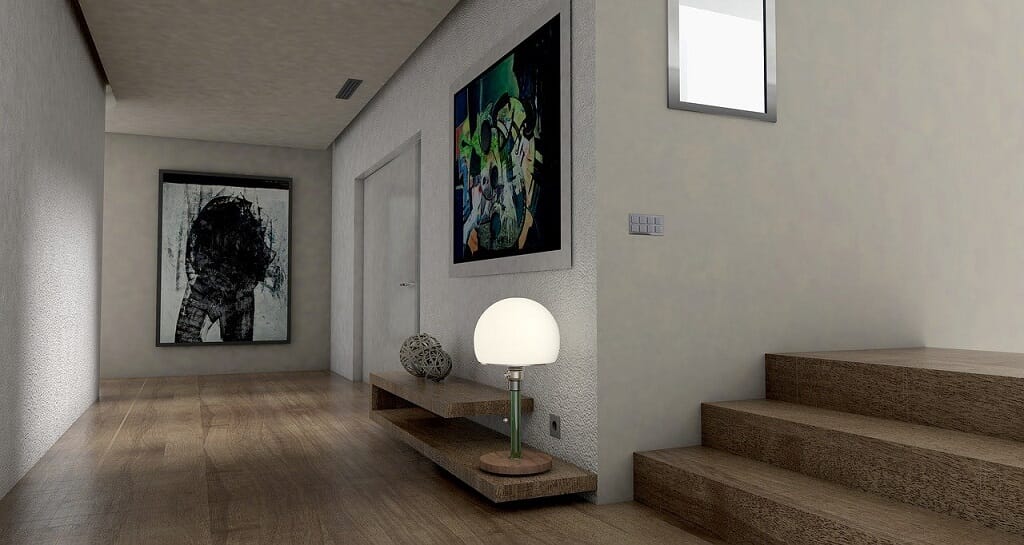 Look at the dynamic range of the image – are there areas of extreme shadow? Are there parts of the property over-exposed by natural light? If so, an HDR shot could be ideal.
Do you Have Suitable Editing Software?
To create efficient HDR photography, you must have a good real estate photo editing software. Many modern post-processing programs have the capability to automatically merge a series of bracketed shots into an HDR composite. Programs like Photomatix HDR, Lightroom, and Aurora HDR are suitable for such purposes.
If you want to create this type of photography for real estate, you must have an editing program. Without post-processing software, you may struggle to combine your images and create quality HDR photos.
Do You Have the Right Equipment?
Finally, to create effective HDR images, you must have the right equipment. A quality DSLR camera with a built-in bracketing mode is preferable. This will ensure that you can easily take photos at different exposures without compromising the quality.
A tripod is also vital. Using a tripod provides stability – it ensures that your bracketed shots will be equal and framed perfectly. If you try and create the bracketed shots hand-held, you may struggle to create three or more subsequent photos that are perfectly aligned. By using a tripod, you can use a shutter delay, or a remote shutter release so that there is no contact with the camera, causing motion blur.
Related Post: Best Tripods for Real Estate Photography
The initial investment may be steep, but if you want to become a professional real estate photographer, you must think of the long-term benefits.
What Are the Advantages of HDR for Real Estate Photography?
Now that you have a greater understanding of what HDR photography is, we can discuss why it is beneficial for real estate photography. As we mentioned above, lighting conditions and contrast are often difficult when photographing properties. Windows, doorways, surface reflection, and other factors can cause a myriad of contrasting lighting situations. As you will see below, HDR photography helps correct these issues among other benefits:
Enhanced Textures
This is one of the benefits of HDR photography that is not as widely known. The process involved in merging HDR photos actually improves textures. Once you process the images through post-processing software, you will notice the difference. The whole photo will look sharper, with greater clarity – this is fantastic for real estate images, as it gives the viewers more information and a true perspective of the property.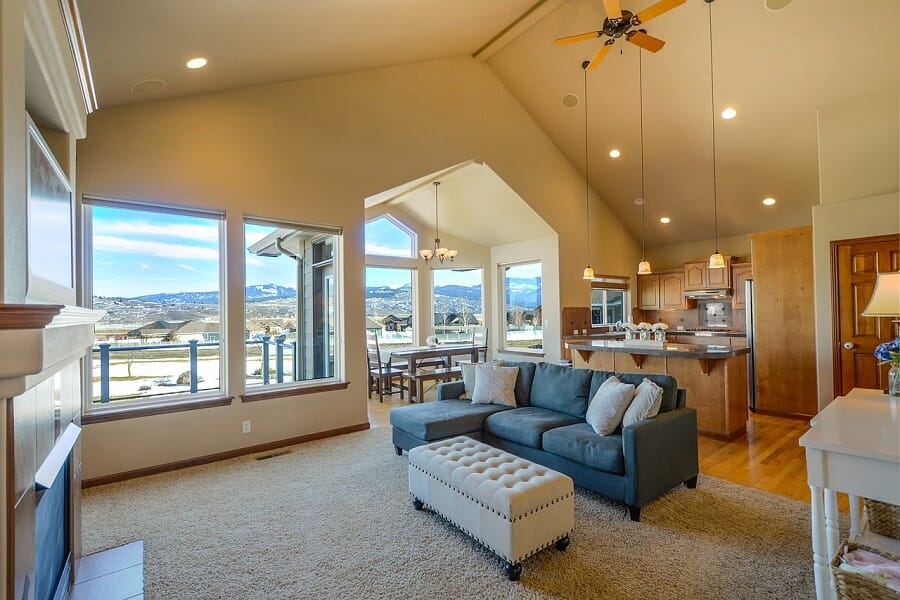 Increased Detail
In addition to the above, creating an HDR image also adds greater detail. Shooting real estate images in a standard shooting mode with only one exposure can result in a loss of detail. Moreover, aspects of the image can be lost. For example, if part of the photo is cast in shadow, the detail of furniture and fixtures in that shaded area are hard to discern.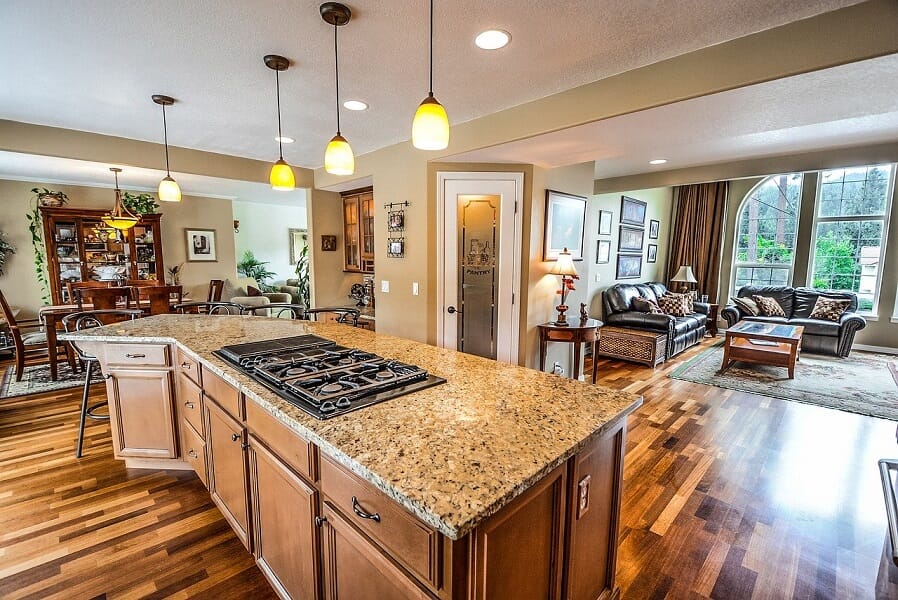 With HDR composites, there is no lost detail – every part of the image is balanced and bursting with detail. As with enhanced textures, this is beneficial for the viewer as there are no areas of the image that are obscured.
Greater Balance in Highlights and Shadows
The main benefit of HDR for real estate photography is its ability to balance highlights and shadows. An ideal photo for real estate doesn't have extremes. For example, areas of the image shouldn't be over-exposed with bright highlights. HDR composites achieve this – balance.
The over-exposed image captures the shadows and darker detail. Alternatively, the under-exposed image captures the highlights and brighter detail. These images are processed together and the result looks fantastic.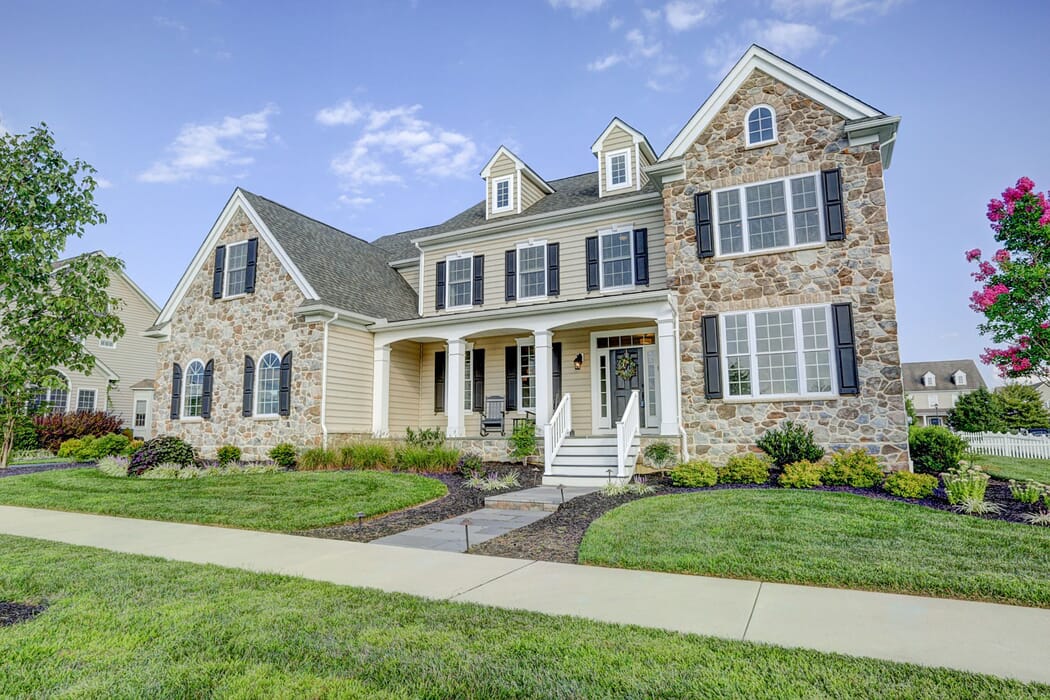 Allows You to Overcome Difficult Lighting Conditions
Finally, HDR photography helps overcome tricky lighting conditions. As we have mentioned, lighting conditions in properties can be a nightmare to work with. Standard photography techniques simply won't produce favorable results. This is why HDR photography is preferable in many situations. In the example below, you can see that the two windows are washed out – the light is bright and you can't see any exterior detail. Using an HDR shot, you could balance this image and overcome the difficult lighting conditions: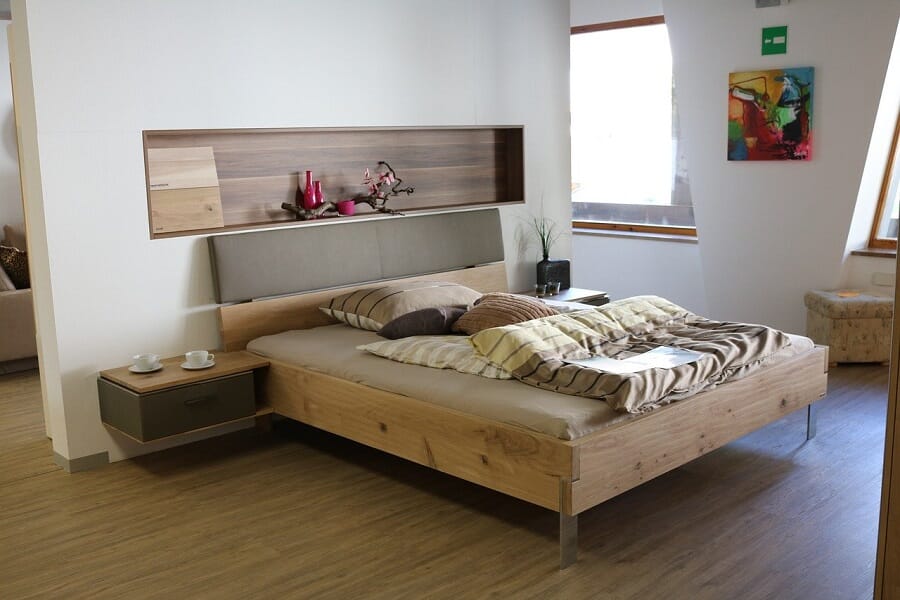 How to Create HDR Photography for Real Estate
Finally, let's look at the basic process involved with taking effective HDR photography for real estate marketing. We have created an approximate guide for your benefit – please note that what you do, and how you do it, may differ from this depending on your circumstance. This is a general guide to give you a better understanding of the process:
1. Set up your Camera and Tripod
First, you must set up your equipment. Think about the positioning of your camera, and which angle portrays the property/room in a favorable way. Use suitable angles that emphasize the space, and show as much detail as possible. Ensure that your tripod is secure and that you can either use a time-delay or a remote shutter release.
2. Assess the Lighting Conditions
Once you have set up your camera, look at the lighting conditions within the scene. Are there any lights that need turning off? What about doors and windows? Do they need to be open or shut? You should also consider if there are any particularly light or dark areas? Assessing the light conditions ensures that you know which areas of the image you need to expose for.
3. Select Bracketed Shooting Mode on Your Camera
This step varies depending on your camera and its settings. If you have a bracketed shooting mode on your device – select that and follow the instructions. Otherwise, you must manually change the exposure for each subsequent photo you take.
4. Take a Series of Photos at Different Exposures
Depending on how you will take your bracketed shots, you will now compose your photos. In bracketed mode, you will simply hold down the shutter and create a series of continuous shots. Alternatively, in manual mode, you must take a photo, change the exposure, re-focus, and take the next image – until you have a complete set of bracketed shots.
5. Merge and Process in Editing Software
Finally, the differently exposed shots must be merged using post-processing software. After uploading the images from your SD card to your computer, you must export them into the software. You can then use the HDR function to process the images and create a final HDR composite. After this, you can edit the combined photo further using standard editing techniques.
Take yYour Real Estate Photography to the Next Level Using HDR
You should now have a clear idea of what HDR photography is, and how it can improve your real estate images. This type of photography has great potential. It can help create balanced photos with realistic lighting conditions. Furthermore, it can help overcome the difficult lighting conditions often found in interior property shots.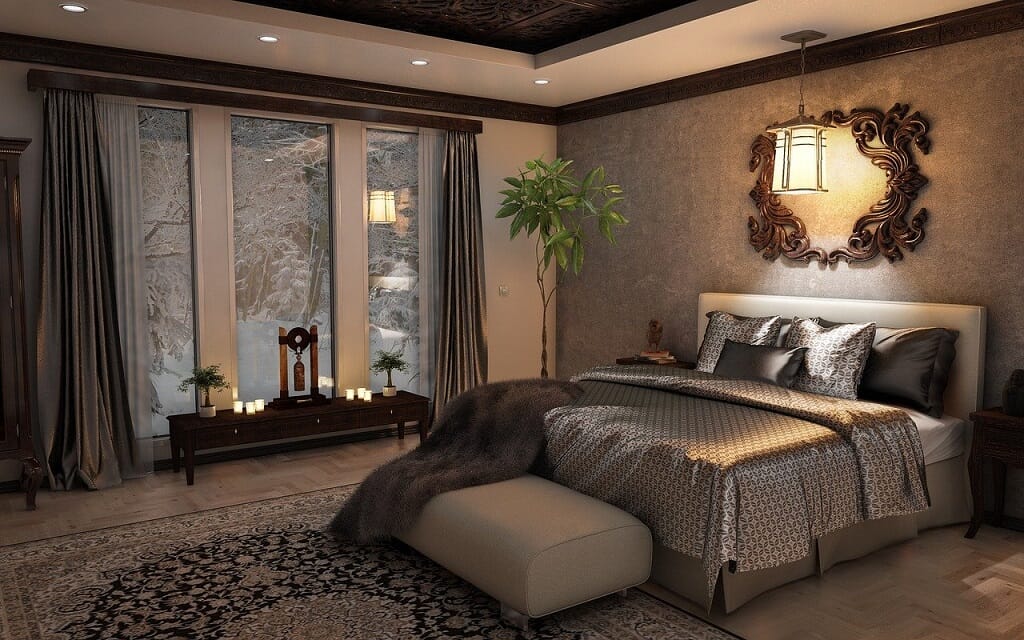 HDR for real estate photography helps give your images the wow factor. This will improve potential clients' impressions of the properties for sale/rent, and ultimately improve custom. If you are interested in starting a career in this photographic niche, why not work on your HDR skills and take some shots of your own home to practice?