Capture your Kids Moments Forever
Ask any professional photographer and they would say photographing kids is the one of the toughest assignment that one can land into. Most would shudder at the thought of having to complete an assignment where kids are involved. So we came up with these 9 kids photography tips to make your life easier!
Photographing kids is a challenge because they:
jump around
rarely heed your direction
continue to do as he / she pleases…
…and this leaves you as a photographer frustrated and bemused.
If you are faced with the impending test of having to photograph kids, these following kids photography tips might just help you to make it through the day and end it with some decent enough images.
9 Kids Photography Tips
Shoot from the Right Angle
Use Props
Click Your Kids with Cute Animals
Focus on the Eyes
Always Carry Your Camera
Use a Fast Shutter Speed
Choose the Right Gear
Know When to Take a Brake
Shoot High Key Photos
1. Shooting from Height vs Shooting Low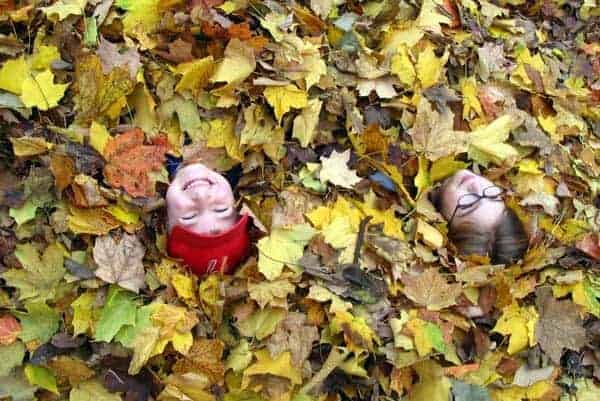 The usual tried and tested angles notwithstanding, you should experiment by changing the camera angles to capture from a unique perspective.
Most of the times, when photographing adults, you would be shooting from a height of 5.6" or near about. That angle may not work when photographing a child.
The proportions of the face would look odd from that height. Also, there would be a sense of authority when the viewer will see the image as if they are looking down at the child. That's hardly desirable.
However, if you are absolutely bent on taking top angles, try to improvise and think of something whacky. Props would certainly help and so would out-of-the-box thinking.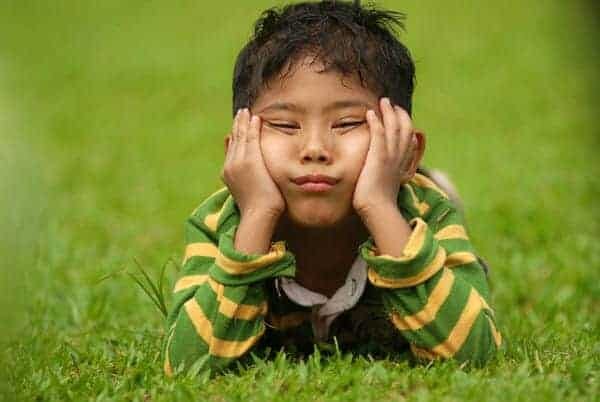 The better option, on average, would be to stoop down low and shoot from the same eye level as the child.
At that level, the viewer will be engaged and the image will look a lot more natural.
If you are photographing two kids of some difference in age or a kid and an adult, slightly tilt the camera so that both are at the same height. This will eliminate a situation where the adult is looking down on the kid.
This technique of tilting the camera is also known as "the Dutch Angle".
Related Post: Best Canvas Printing Websites/Printers
2. Using Props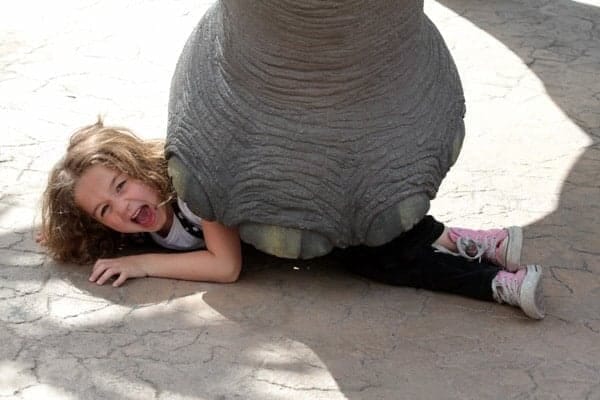 Speaking of props you could build something on your own, buy something on the internet or just find something laying around in the house.
Props do two important things to your compositions. First, they take the child's attention from you (the adult wielding a giant camera) placing it on the prop and two, they add something extra to your compositions. Interesting props can actually result in a very engaging photo.
3. Kids and Animals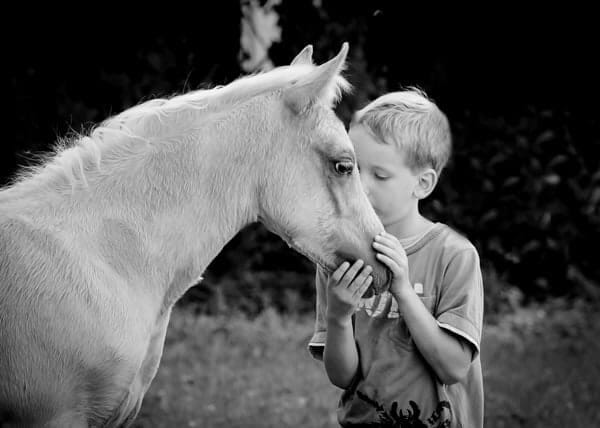 That's a double whammy. But if you are truly gifted you would walk away with some truly emotional, or funny moments. Like in this photo above, the photographer captured the bond between the child and the animal beautifully.
4. Practice Where to Focus on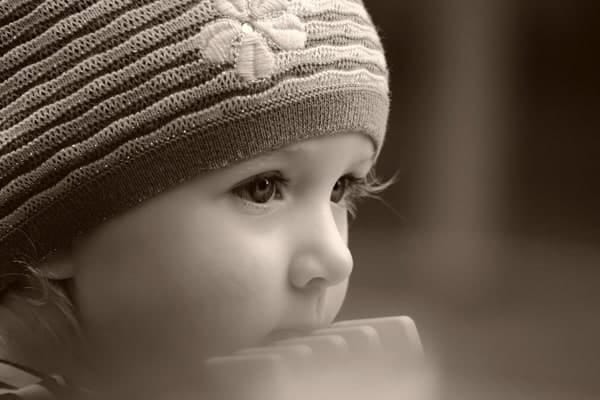 Kids have lovely expressive eyes, which seem to gaze at the world around them with an inimitable innocent look. Those are beautiful expressions and priceless.
The above image captures the look of innocence beautifully. Such a look can only be captured when a child is completely absorbed into something and are oblivious of your presence.
Focus on the eye that is closest to the camera. If you are using auto-focusing, line up one of the auto-focusing points on the eye closest to the camera. To do this half press the rear multi-direction button and move the focus point around.
You will see the active focus point light up in the viewfinder. If using manual focusing then simply turn the focusing ring on your lens to acquire focus.
5. Never Put Your Camera Down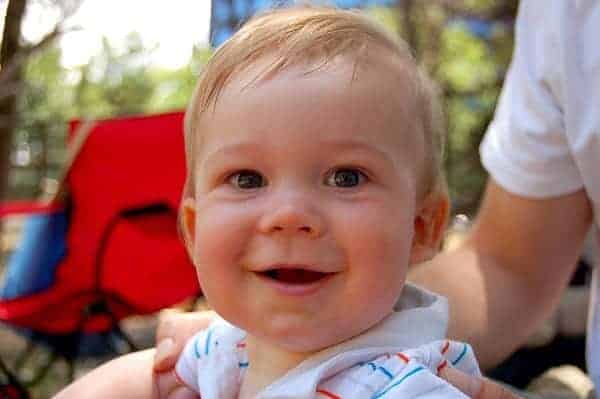 When you are around a child in a playful mood, it would be a wrong idea to put the camera down, even if it is for a moment. You never quite know when she is going to give a giggling smile or a priceless look.
This is why photographing kids is such a difficult proposition. As a photographer, you never quite know when the next photo moment is going to present itself.
You might not want to carry your bulky DSLR around all the time. For random snapshots get yourself a smaller mirrorless or cheap compact camera you can always keep in your handbag.
6. Settings: Fast Shutter Speed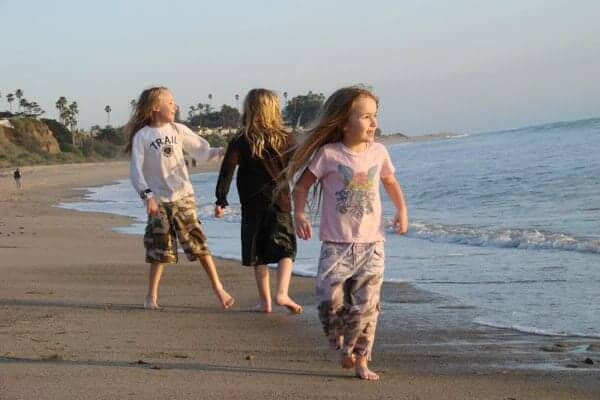 Ideally, I would shoot at continuous high speed, aperture priority set to the quickest the lens can go, auto focus continuous (allow me to track my subjects continuously) and set the shutter speed as fast as the optimum exposure would warrant.
Auto-focus mode should be single-servo if the child is stationary (I can see the grin on your face!).
If on the other hand, the child is moving around quite a bit, switch to auto-focus continuous.
Single point autofocus tends to give sharper results compared to multi-point autofocus. If it is overcast or the light is not good, a flash would be your first choice.
A flash will freeze the movement too. However, please note that you won't be able to sync your flash with the shutter speed for anything faster than 1/200th or 1/250th of a second.
7. Kids Photography Tips: The Right Gear
Pick the fastest lens that you own. Prime lenses are great for photographing kids because they have fewer elements to keep you engaged otherwise.
You would be forced to get the composition correct by using your legs and instead keep yourself engaged by looking for the moments.
Primes tend to offer sharp images at the widest possible apertures. If you have a crop DSLR such as the Canon rebel series, 70D, 80D or any one of Nikon's entry / mid-level crop DSLRs such as D3300, D7100 or D5200 you could actually benefit from the extended focal length of an otherwise sharp 50mm lens.
On a Nikon crop body, the 50mm lens will give you the same angle of view that a 75mm lens will give. That on a Canon crop body will offer an 80mm angle of view. Resultantly, it becomes a sharp medium telephoto lens.
Another couple of lenses that I personally like a lot are the 105mm and the 135mm primes. Nikon has two lenses that offer defocus control. They are built tough and will last a lifetime if you plan on investing in one for your portrait photography needs.
8. When to Beat a Retreat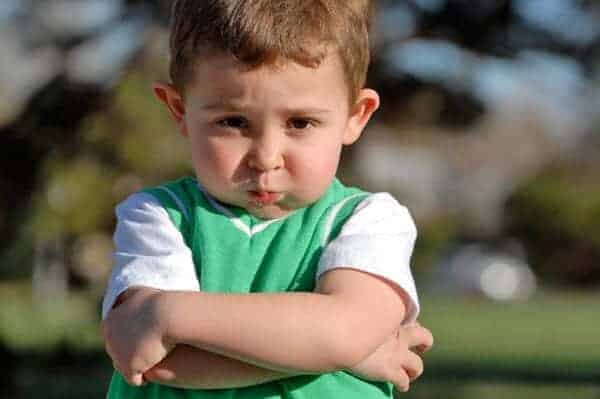 Kids just like grown up love to be left alone when they are feeling a bit encroached upon. As grown up adults we tend to sometimes forget that even kids have a world of their own.
No matter how much you want to capture that cute little smile there are moments when you need to simply put the lens cap on and keep the camera away.
It is always best to photograph when they are enjoying it and are not feeling threatened or invaded in any way. You are likely to get the best results when the kids will completely ignore your presence and just be themselves.
9. Shoot High Key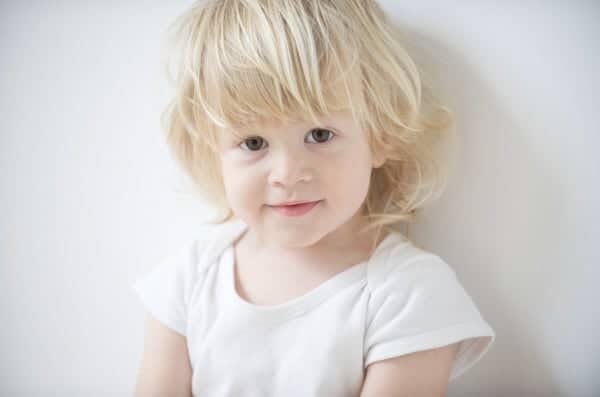 Kids have that lovely smooth skin texture which looks amazing when you shoot in high key. High key is when the exposure is just tipping over and you get a lot more bars towards the right side of the histogram chart.
Related Post: High Key vs. Low Key Photography
The kid should be wearing light colored clothes. Additionally, the background that you use should be light colored too. Avoid anything that is dark colored. Please note that high-key shooting is not all about over-exposing the image.
We hope these kids photography tips are going to help you to capture some amazing moments!
If you are still new to photography or you just got yourself your first DSLR camera, you may want to check out our free eBook: 10 Most Common Photography Beginner Mistakes and How to Avoid Them.