Instagram is currently one of the most popular social media networks. We are a society genuinely addicted to sharing snaps, applying filters and hash-tagging.
Millions of people use Instagram daily and share photos of everything from what they had for dinner, to an exotic location they traveled to last summer.
If you love using Instagram but want to create a lasting memory of your photographic creations, there are many services that allow you to print your photos. To help, we have provided a detailed list of nine of the most popular ways to print your Instagram photos – enjoy!
When you buy through links on our site, we may earn a commission at no cost to you. We evaluate products independently. Commissions do not affect our evaluations.
1. Social Print Studio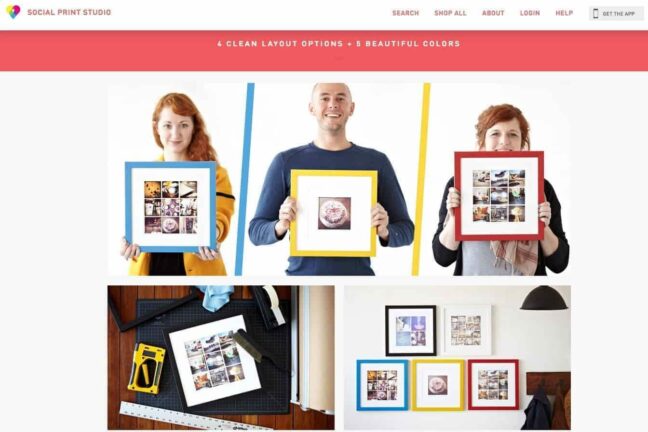 Website: SocialPrintStudio.com
Type of Print: Framed print
Price Range: $60.00 each
Notable Feature: 5 different color frames to choose from
Special Promo Code: Use the share code 7HNKOLXAZ1 to get $5 off
Review
Social Print Studio offers high-quality framed prints directly from your Instagram account. What makes this supplier stand out is the quality of the end product and the unbelievably easy order process.
You can create your print within a matter of minutes, and the whole process is intuitive and logical. One could argue that $60.00 may seem a little expensive, and indeed there are cheaper options available. However, the quality and service arguably make up for the price tag.
Order Process
Once you have selected "Classic Framed Print" you are taken through a simple step-by-step guide.
First, you chose the frame color and style, i.e., one single photo or multiple photos.
Next is the photo upload – you can choose from a range of different options including Instagram, Facebook, and Dropbox.
Once you have uploaded your photos, you can then arrange them and finalize the order – that is it!
Payment methods accepted include Mastercard, Visa, American Express and Discover.
2. Canvaspop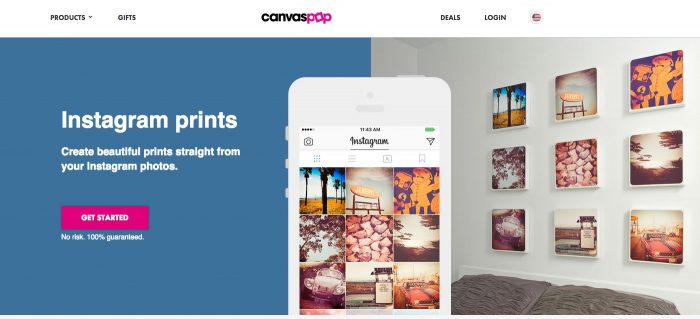 Website: Canvaspop.com
Type of Print: Canvas Prints
Price Range: £30.40 upwards depending on size and type
Notable Feature: Wide range of depths and frames
Special Promo Code: Use Code PHOTOWORKOUT at checkout to get 45% off
Review
We found the Canvaspop service to be exemplary. The quality of the canvas is excellent – the materials used are long-lasting, and the final print is crystal clear.
Furthermore, you can choose from a variety of different canvas sizes ranging from 30cm up to 51cm. Regarding price, Canvaspop is not one of the cheapest services available, but we wouldn't consider it to be overpriced either.
Related Post: Canvaspop Review
Order Process
The order process is quite straightforward:
first, you must sign on to your Instagram account so Canvaspop can pre-load photos from your feed.
Once signed in, you can choose which photo you wish to convert into a canvas.
After this, you can select the various options such as size, depth and frame type.
Finally, you can add your design to your cart and sort payment and delivery options.
Related Post: Best Canvas Printing Services
3. Blurb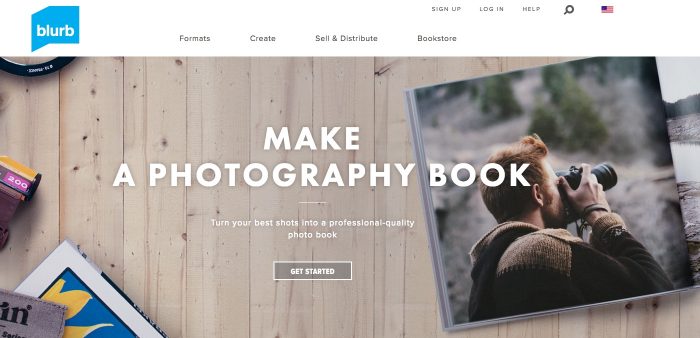 Website: Blurb.com
Type of Print: Photo Book
Price Range: $22.99 for 60 pages
Notable Feature: Bookwright & Instantbook publishing software for great customization
Special Promo Code: Use Code MAKEABOOK20 at checkout to get 20% off
Review
Blurb offers a quick and detailed Instagram photo book service for a brilliant price. You can choose from several book types including hardcover, softcover or hardcover with dust jacket.
The book creation process is detailed, and you can edit each page individually and organize the photos as you see fit. We felt the quality of the books is fantastic and the resolution of the printed Instagram shots is perfect. The Blurb photo book is undoubtedly a standout photo book option.
Order Process
First, you must head to the Instagram book section and log in to your Instagram account.
Once you have logged in, your photos will appear – they are split by date which helps if you want to select a holiday or specific event.
Select your photos and upload them – you reach the editing screen. From here you can organize your photos and edit the front and back covers.
Finally, you can process the order and proceed to payment.
4. Instagoodies

Website: Instagoodies.com
Type of Print: Sticker book
Price Range: $14.00
Notable Feature: Choose up to 90 photos for your book
Review
Who wouldn't want a cute and compact sticker book packed full of their treasured Instagram photos? The 90 sticker book from Instagoodies is a fantastic way to display your favorite shots – you can use them to decorate practically anything such as diaries, folders, and even your walls! The process is straightforward, and we feel the price tag of $14.00 is fantastic for the end-quality – the sticker book looks beautiful!
Order Process
First, you must log in to your Instagram account through Instagoodies.com.
Once you have logged in, you will be redirected to the site to continue with your order.
You can then select your photos and choose the border type and arrangement.
Deliveries take approximately 10 days, but this can vary depending on your location.
5. Chatbooks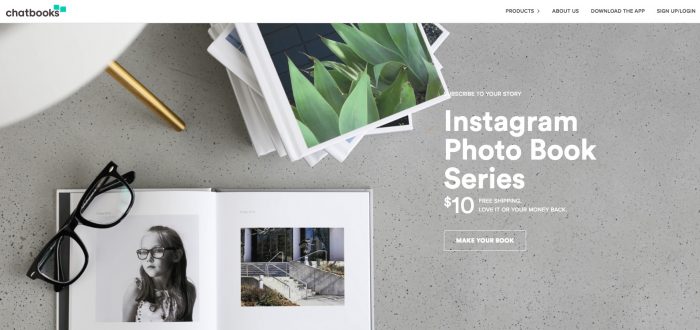 Website: Chatbooks
Type of Print: Automatic photo book
Price Range: $15.00+
Notable Feature: Fantastic album customization
Review
Chatbooks offer one of the most comprehensive and customizable Instagram photo albums we have seen at a fantastic price. For $15.00 you will receive a stunning compact photo album packed full of your favorite Instagram photos.
What makes Chatbooks.com such a great platform, however, is that you can order a small photo book series (entirely automatically) or your Instagram photos (e.g., a 60 page January – March 2018 album), those cost only $10 and take 30 seconds to set up.
Watch this video to understand what we are talking about (it's quite funny!):
Easy Photo Books with Chatbooks
The Easiest Way to Print Your Family Memories with Chatbooks! Chatbooks is a fast and affordable way to get photos off your phone and into your hands.
If you wish, you can also include image captions and edit the layout of the album with a range of different templates. The only downside we found was the fact that you have to create an account before making a purchase.
Order Process
Start by choosing the "Photobook" option and then "Make your book."
From here, you can select either a custom photo book or a photo book series – after this stage, you then select the size (either 6″x6″ or 8″x8″).
You can then sign in to your Instagram account and choose which photos you wish to include.
Then, you can edit the layout of the book in a myriad of ways including changing the photo order, alter the captions and photo date.
Finally, you proceed to the checkout and pay for the order – simple!
6. ImageSnap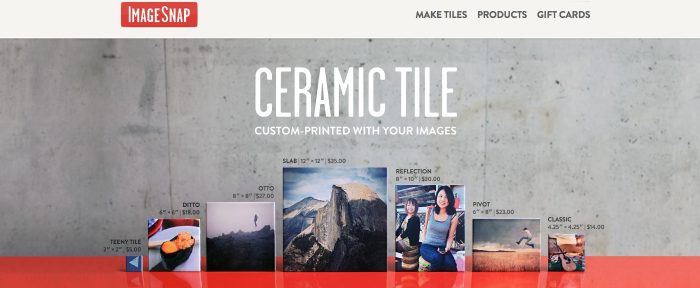 Website: Imagesnap.com
Type of Print: Ceramic tile print
Price Range: Starting from $5.00 for a 2″ x 2″ tile
Notable Feature: Great range of sizes from 2″ up to 12″
Review
Who would have thought of owning your very own ceramic Instagram tile? What a superb idea! ImageSnap is a remarkable concept, and the end product is also top-notch. You can choose from a range of tile sizes, and your Instagram photo will cover the whole area of the tile.
The order process could not be easier – it's a case of choosing your photos and tile size. Concerning the actual tile – standard sizes are used which make the product easy to install with other tiles in your home for example. If you are looking for a quirky way to display your Insta pics ImageSnap certainly offers a magnificent product!
Order Process
Click on the "Instagram image import" option.
From there you have to log in to your Instagram account – once logged in, your photos will automatically load – you then simply select which pictures you want and choose the tile size and material finish, i.e., gloss or matte.
Once you have chosen your tiles, you can then proceed to the checkout to finalize the order details – a subtotal is shown.
Payment methods accepted include all major credit and debit cards. It should be noted that a shipping total is not shown until you enter the delivery address.
7. Persnickety Prints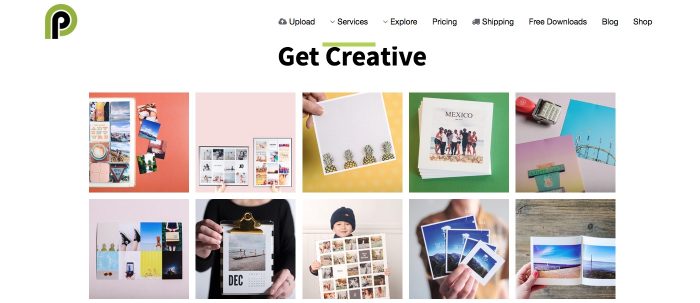 Website: Persnicketyprints.com
Type of Print: Single Prints, Posters, Calendars
Price Range: Single prints as low as $0.35 per image
Notable Feature: Range of different borders and sizes
Special Promo Code: See ongoing deals here
Review
This bespoke printing company has a diverse range of products, and its Instagram section is superb. Their classic Insta prints are available in a variety of finishes and sizes, and there is even a 100% money-back guarantee. The turnaround is quick, and we were hard-pressed to find prints as cheap as these anywhere else.
Order Process
Click on the "services" menu button and then select one of the Instagram options.
Once you click on the order prints option, you must then create an account to proceed to the editing area.
Once signed in you can choose which photos you wish to upload and then select the border settings.
The process is simple, and the only annoyance is that you have to sign in or create an account.
8. Postagram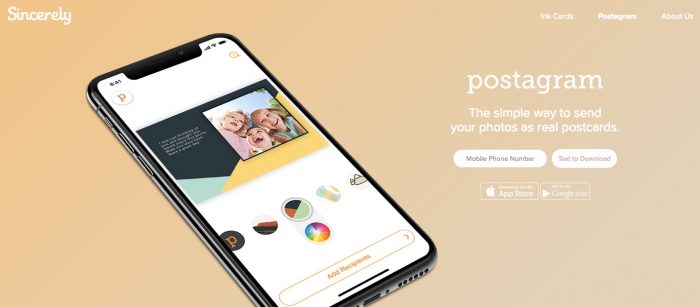 Review
Postagram offers the chance to send personalized postcards to your friends, family and loved ones. The app is incredibly intuitive, and you can create your postcard in a matter of minutes.
The only problem we found was the lack of available options – currently, you can only choose from 6 different templates, which, we thought, was quite limiting. That being said, the postcards are creative, fun and a great way of keeping in touch.
Order Process
First, you must download the app on your smartphone or tablet.
Once you have the app installed, you can create your postcard.
Select which template you want to use, and then choose a custom color scheme if you wish. You can then upload a photo and select your recipient.
Finally, you can change the postcard message and finalize the order.
9. Stitcha

Website: Stitchta.com
Type of Print: Pillows, Tote bags, Blankets
Price Range: $34.00 upwards
Notable Feature: Option to add a message and text to your design
Review
Another superb method of printing your Instagram pics into something usable – wouldn't you like to own your very own personalized pillow or blanket? Stitchagram features four different high-quality fabric products, and we love the idea of this company.
The order process and customization are fantastic, and we feel that Stitchagram can bring out your creative side. The prices are reasonable too considering the work involved and the materials.
Order Process
The order process is extremely straightforward – on the homepage, you choose from the four different types of product.
From there, you start creating your design – you can either login to your Instagram account or upload photos directly from your device.
Arrange the photos as you wish, and you can also add a text overlay with cool emoji too. You can customize the color/font type, and you can also choose a background color for the fabric.
Standard payment types include credit and debit card, and deliveries can take between 5-7 days.
Please Share Your (Instagram Printing) Experience
There you have it – 9 fantastic and creative ways to print your Instagram photos!
Related Post: Best Professional Photo Printing Services
We hope you have found this article useful – if you try one of the above (or would let to suggest any other idea/medium/service) then feel free to drop us a line or leave a comment below. Please let us know what your thoughts on the service/product are. Have fun and let your creative side run free!