Here at PhotoWorkout, we've covered a number of photo book printers. And a Blurb photo book may be the most recognized to date.
Since its inception, the powerhouse has produced over 20 million books for hundreds of thousands of customers.
But is the biggest name on the block always the best option? With the passing of time, has Blurb maintained the high-quality standards that so many customers fell in love with?
In today's Blurb photo book review, we'll unveil what you can expect when working with the popular printer.
About Blurb
Since it was first launched in 2005, Blurb has been an affordable means for self-publishing. Catering to more than 70 countries, photographers from around the world rely on this service for all of their bookbinding needs.
Over the years, the company has grown exponentially, experiencing changes all along the way. So, even if you've purchased a Blurb photo book in the past, chances are things aren't the same as the last time you logged on.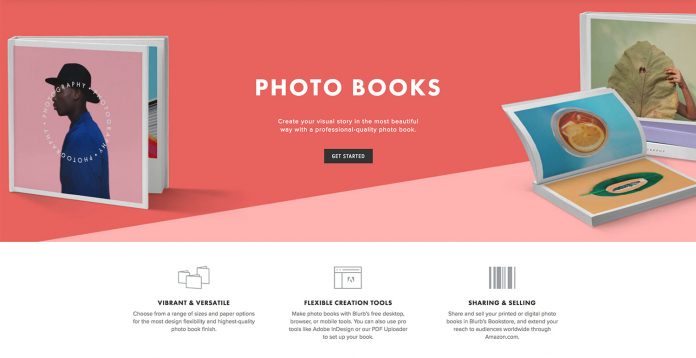 Five years ago, Blurb Inc. acquired MagCloud, gaining new clientele and equipment for magazine production. Around the same time, Blurb launched a proprietary design program called BookWright. Just last year, the company hired a new CEO.
On paper, these changes bode well for the quality Blurb has to offer. So, what exactly can one expect when placing an order?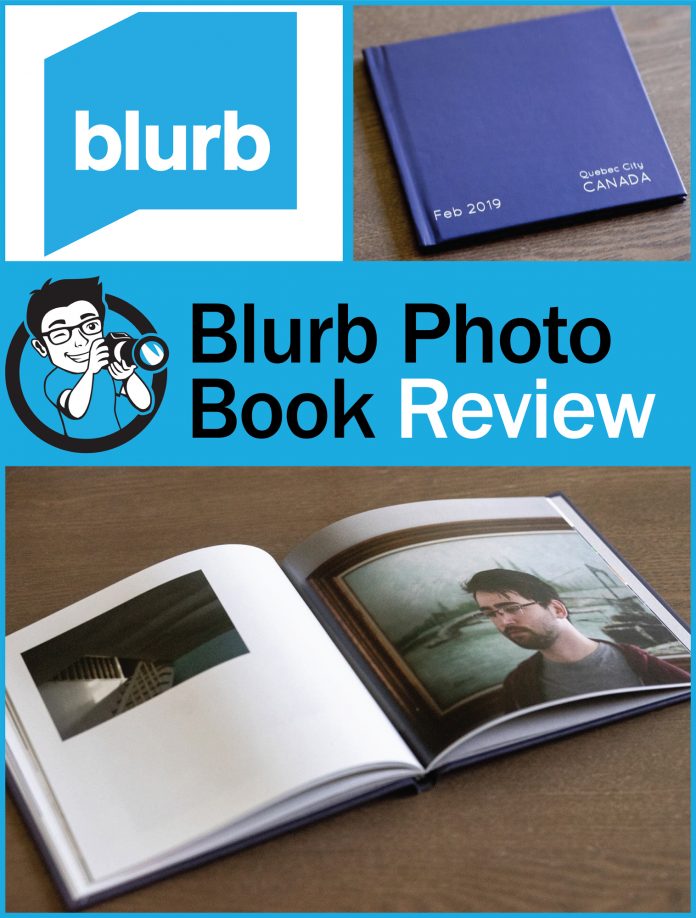 Blurb Photo Books Boast An Array of Styling Options
Most people know Blurb for its bookbinding services. In recent years, they've actually expanded their print products to include trade books and magazines.
However, they still devote the majority of their efforts to making books. Everything from bound portfolios to wedding albums.
In short, the Blurb photo book offers just enough to keep things interesting, yet avoids being overwhelming. It's just enough to ensure you can execute whatever your vision happens to be for your photo creation.
Books come in six different sizes:
Mini Square (5×5 in., 13×13 cm)
Small Square (7×7 in., 18×18 cm)
Standard Portrait (8×10 in., 20×25 cm)
Standard Landscape (10×8 in., 25×20 cm)
Large Square (12×12 in., 30×30 cm)
Large Landscape (13×11 in., 33×28 cm)
In addition, there are six types of paper to choose between, all of which are designed to pick a wide range of tones and colors:
Standard 80#
Premium Lustre 100#
Premium Matte 100#
ProLine Uncoated 100#
ProLine Pearl Photo 140#
Standard Layflat 100#
For my review, I opted for the 7×7 in. small square model with a matte, photo-wrap finish. While small print might not be for everyone, the intimate design of this particular Blurb photo book really caught my eye.
Why's that, you ask…
In my past printing experiences, I've found that many companies are reluctant to produce books smaller than the standard 8×10″.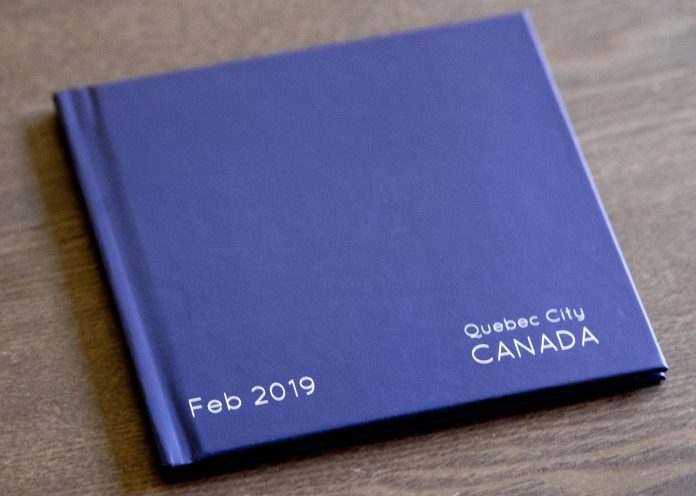 Working with BookWright
Once I decided on the materials my book world from, it was time to actually design the pages inside. To do so, I was required to utilize Blurb's publishing tool, BookWright.
Instead of working directly through the website, I found I had to actually download and install the software onto my computer.
Although I didn't have any trouble figuring out how to accomplish this, it was a bit of a nuisance.
As I began building my Blurb photo book, I found that doing just about anything through BookWright proved to be something of a nuisance.
In actuality, it's possible to get about any look you'd like. However, the interface is clunky and inefficient. Compared to the smooth online design wizards that similar services have to offer, BookWright lacks.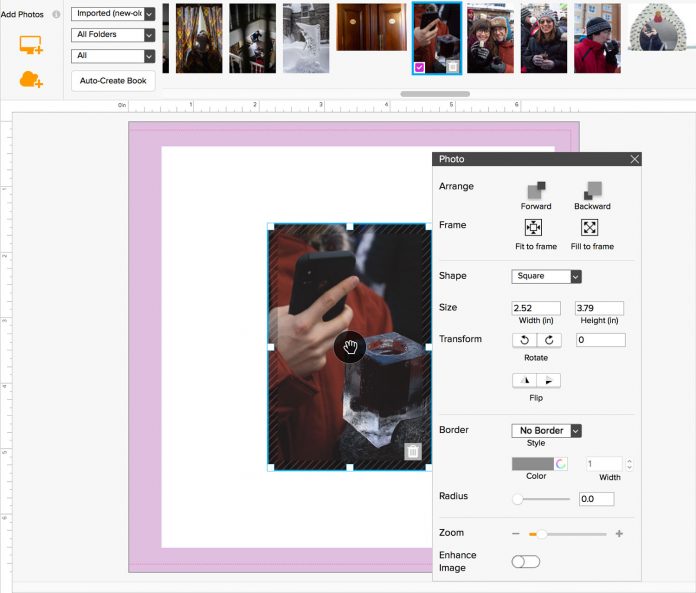 A Quick Heads Up About Image Corrections…
Another concern I ran into was BookWright/Blurb's inability to render all of my digital files. For example, I had one image that went through some serious flattening in an attempt to compensate for some over-exposed areas.
I had no option to cancel out this effect and instead was forced to omit the photograph altogether.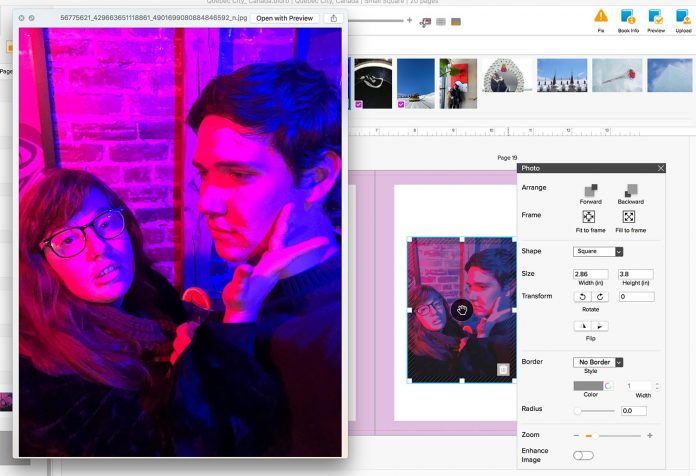 As much as parts of BookWright irritated me, it does get the job done.
It keeps an archive of all your imported content that's easy to access at any time. Furthermore, it allows you to flip, zoom, size, or transform files to fit your needs.

My Experience This Time Around with Blurb Photo Books
Admittedly, this wasn't my first experience working with Blurb. However, it's been about 5 years since I placed my last order. After doing my research and experimenting with BookWright, I was excited to see how the "new" Blurb would stack up.
One positive aspect that's survived over the years is Blurb's affordable prices. As you customize your book, Blurb keeps a live price estimate insight. With a seasonal discount in place, I was able to get a 40-page hardcover book for just over $30.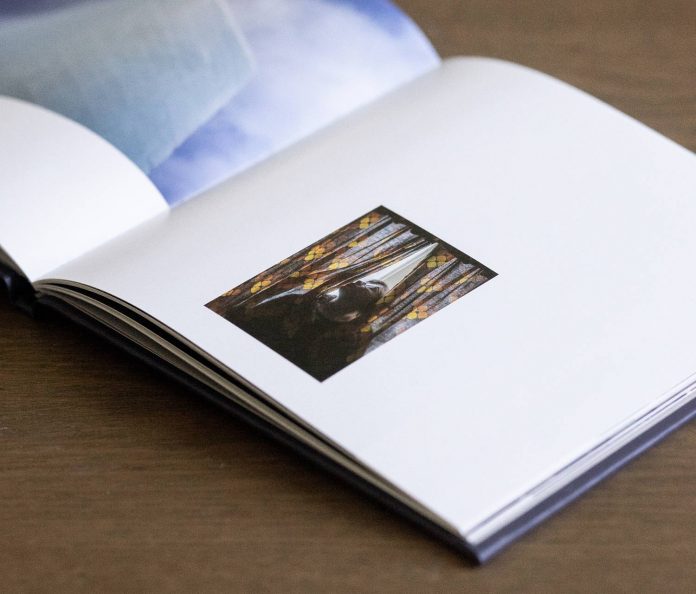 So, the price was right. But did the end product live up to expectations?
All in all, I feel that Blurb did an acceptable job. About half of the images I used for this particular piece were sourced from my cell phone.
Yet, there didn't seem to be too many major differences in tonality and resolution between shots.
That being said, the Blurb photo book could go further. Perhaps the issue stemmed from ordering their standard paper, but my book felt a little flat. The colors seemed a bit too subdued, and a bit more contrast could have spiced things up.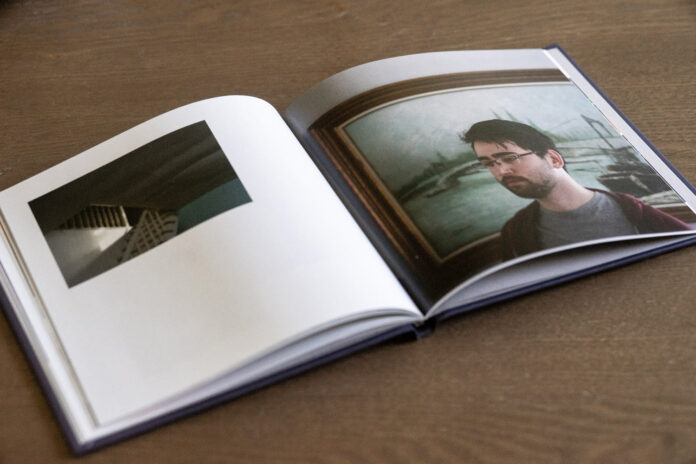 A prominent Blurb logo plastered at the end of my self-publication left a bad taste in my mouth.
This emblem can be removed – for a price.
But, considering that competitors leave these details out as a courtesy, Blurb leaves something to be desired.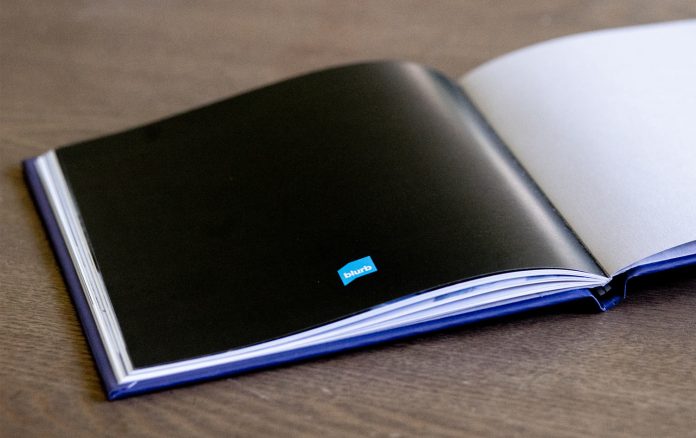 Is the Blurb Photo Book Worth It?
Blurb's been a force to be reckoned with for years. Thanks to their prominent reputation, they have the manpower and machinery to cater to thousands of customers.
They manage to offer a variety of styling options while keeping costs down.

However, with emerging competition like Mixbook, Blurb could stand to step up their game. BookWright was difficult to maneuver and didn't offer the freedom to fully customize.
What's more, their prints are passable, but nothing phenomenal.
There's no denying that the Blurb photo book can get you a satisfactory end product. However, whether it's the best choice for you is another matter entirely.