What's the best professional photography equipment? What equipment do you need to consistently capture stunning pictures–even at once-in-a-lifetime moments or in low-light conditions?
In this article, you'll discover the equipment that every professional photographer needs for gorgeous photos.
Let's dive right in.
When you buy through links on our site, we may earn a commission at no cost to you. We evaluate products independently. Commissions do not affect our evaluations.
Professional Photography Equipment List: The Best Photography Equipment for Professionals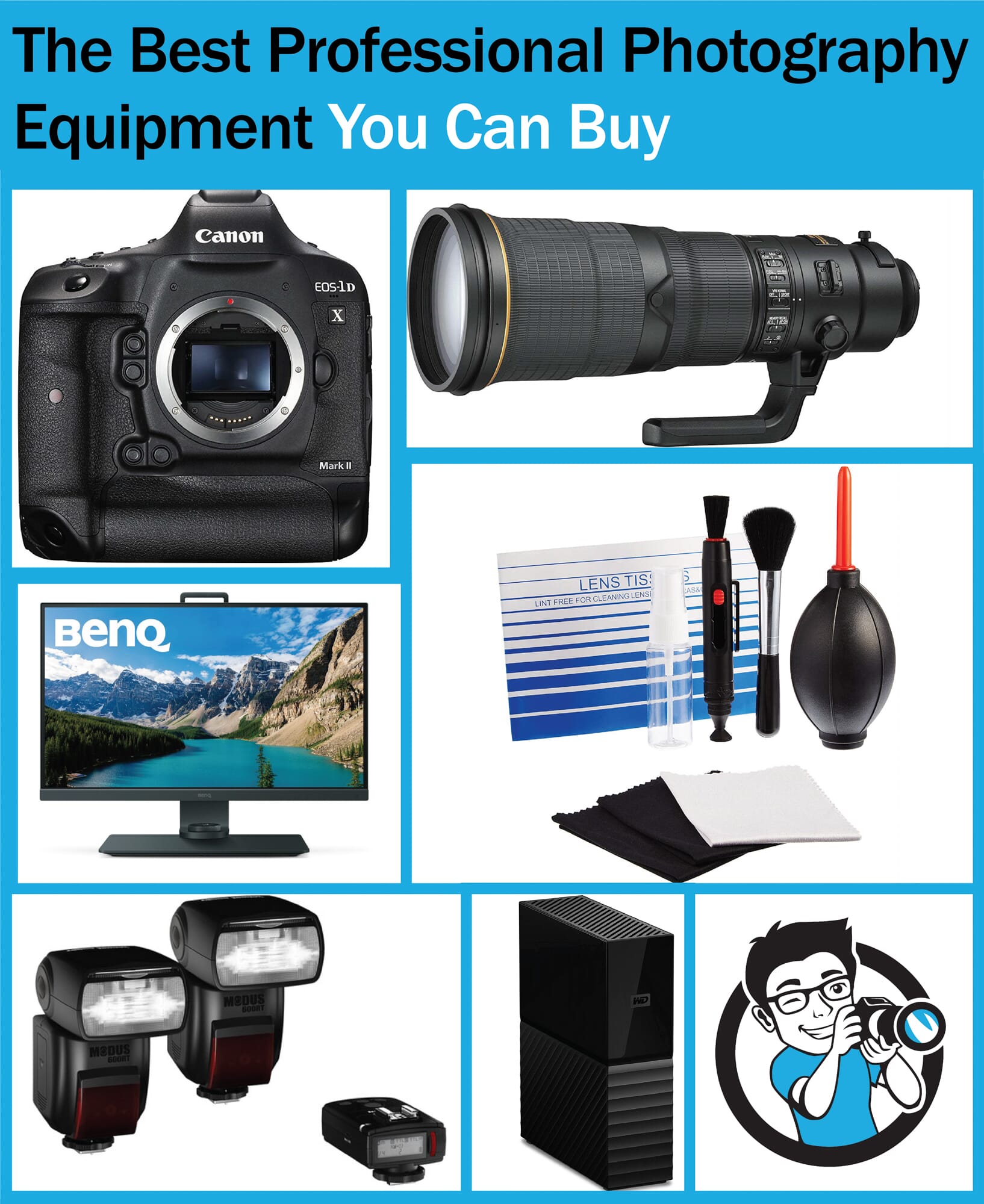 Cameras (Main Body and Backup Body)
Every professional photographer needs a high-performing camera.
In fact, I recommend you have two cameras: a main body and a backup. You never know when your main body will fail. And a client won't be happy with "My camera broke" as an excuse.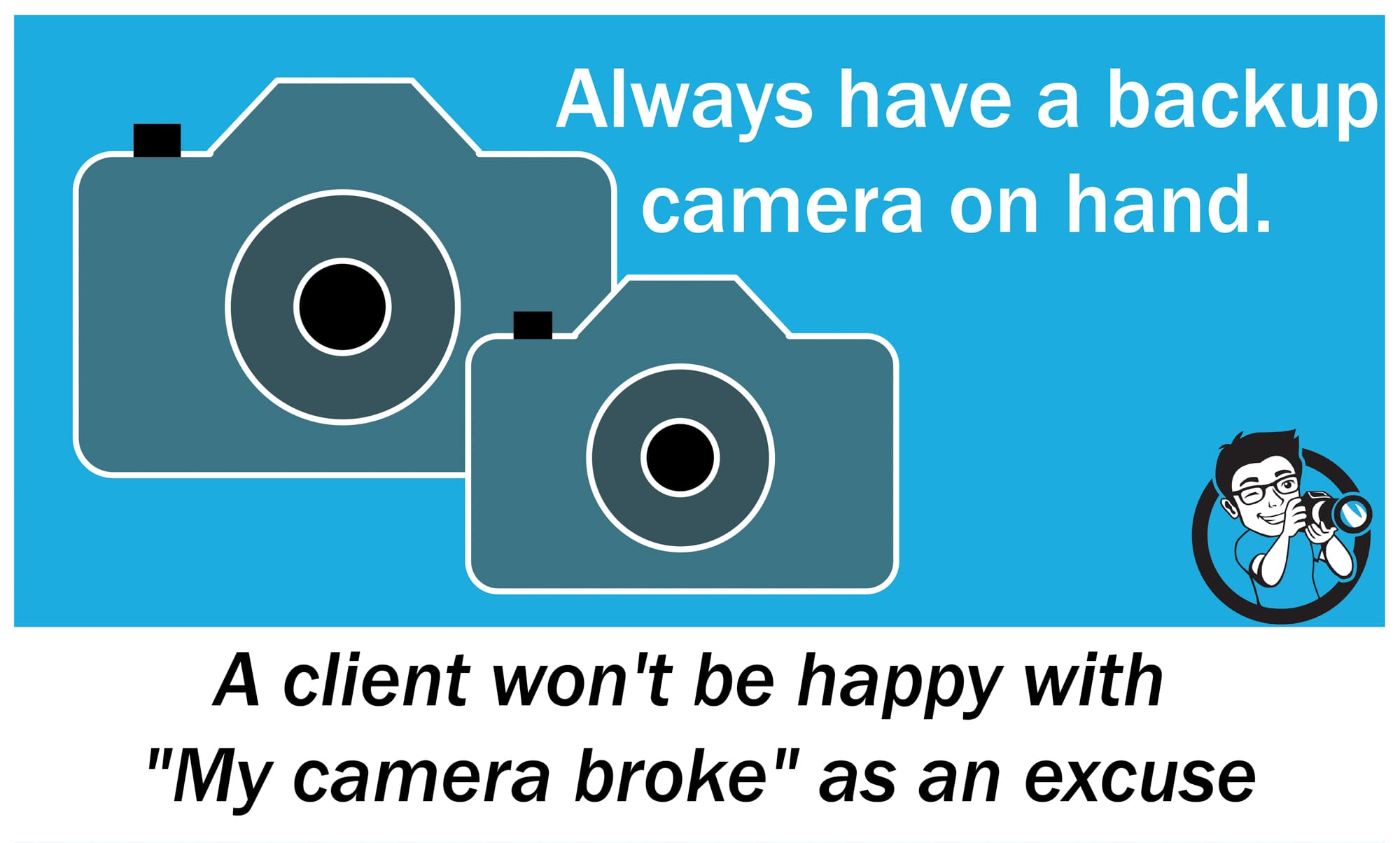 Now, your main body should be a full-frame camera (with one possible exception, discussed below). Full-frame cameras–unlike their crop-sensor counterparts–offer stronger high-ISO performance, which maximizes image quality in low light.
Plus, full-frame cameras produce better dynamic range, capturing the full spectrum of tones in a scene more easily.
If you're a Canon shooter, you can't go wrong with the Canon 5D Mark IV. The 5D Mark IV is a truly incredible camera (though it comes with a hefty price tag). If you tend toward action photography in difficult conditions, you might prefer the rugged, high-powered 1DX Mark II.
For Canon shooters on more of a budget, the Canon 6D Mark II is another good option. It doesn't offer the same high resolution as the Canon 5D Mark IV, nor does it have the high frame rates or ruggedness of the 1DX Mark II. But you'll get decent low-light performance and a high-resolution body at a reasonable price.
One more Canon option worth mentioning is the Canon 7D Mark II. Yes, it's a cropped-sensor body. But for bird and wildlife photographers, it might be the way to go; you'll appreciate the lightning fast autofocus and 10 frames-per-second continuous shooting.
If you're a Nikon shooter, take a look at the Nikon D850, a full-frame body offering an amazing 45.7 MP resolution. This is the perfect body for landscape and portrait photographers who need the best-of-the-best image quality.
The Nikon D5, on the other hand, is another high-end, full-frame option. While its resolution barely pushes 20 megapixels, the 14 frame-per-second continuous shooting, and the rugged body more than make up for that shortcoming. Go with the D5 if you're an action photographer in need of the fastest possible frame rates.
A good budget option for Nikon shooters is the D610. It's a full frame camera that doesn't break the bank–and will get you some stunning images, even in low light.
And a Nikon equivalent to the cropped-sensor Canon 7D Mark II is the Nikon D500, which shoots at 10 fps and is fairly affordable.
When choosing a backup body, I suggest you go for something on the lower end of the price spectrum. A backup body should be good enough that you can use it confidently in a pinch. But it doesn't need to be a top-of-the-line 5D Mark IV or D5. Instead, feel free to choose a budget option such as the Canon 6D or the Nikon D610. You might even grab one of the excellent cropped-sensor cameras, such as the 7D Mark II or the D500.
Lenses
Every professional photographer also needs a set of lenses. And lenses are where you can't compromise on quality. With lenses, you get what you pay for.


The lenses you need will change depending on your photography genre. But I recommend you make a list of the focal lengths you find yourself needing most often, and make sure that you have every one of those focal lengths covered.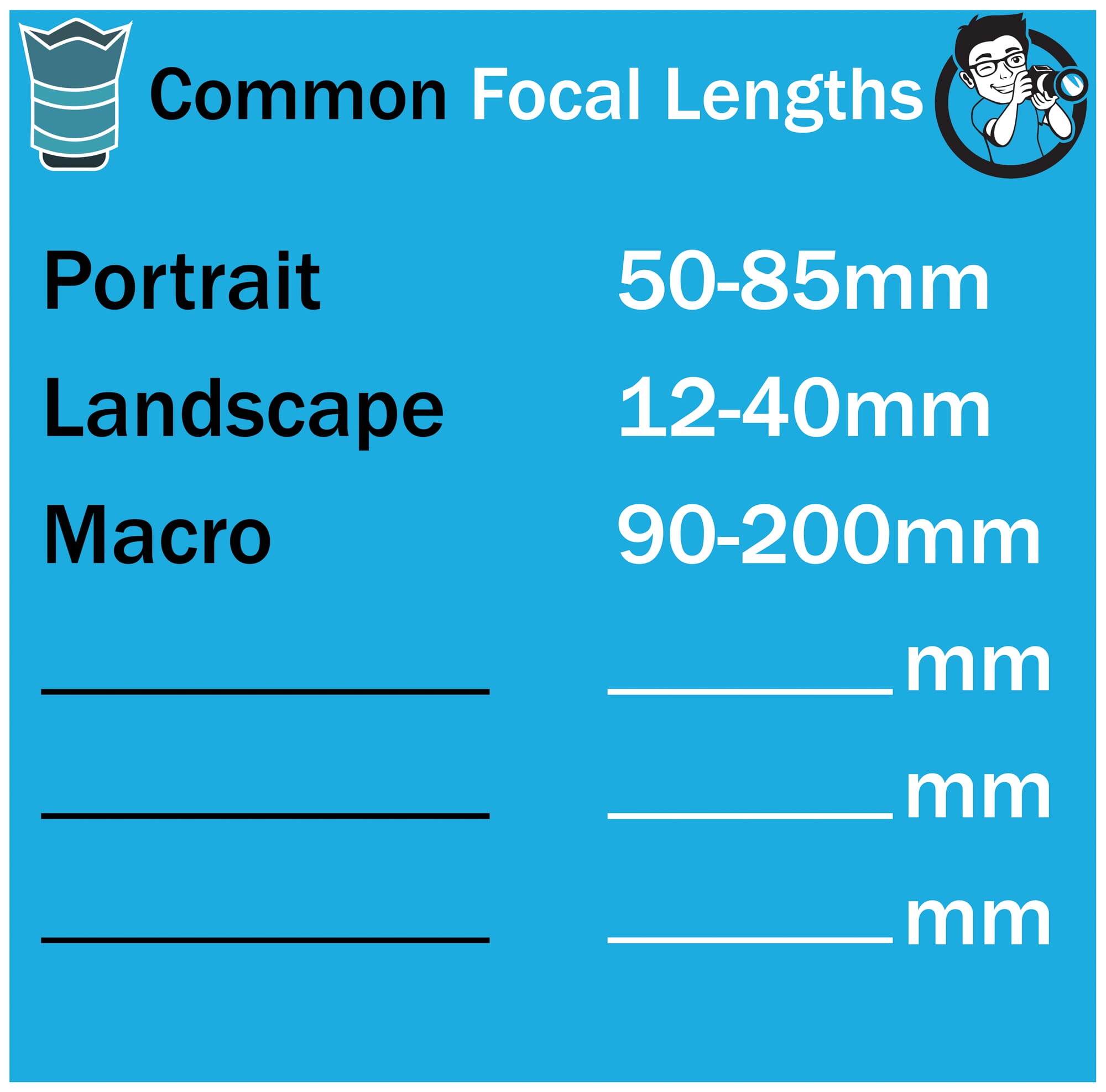 In general, prime lenses are the way to go, mostly because they offer consistently amazing image quality. But there are some impressive zoom lenses out there–which event photographers and portrait photographers will appreciate.
When looking for a professional-quality lens, you want:
A fast aperture of f/4 at minimum (f/2.8 is better)
Stellar sharpness
Minimal chromatic aberration, distortion, and vignetting
Lightning-fast autofocus
A weather-sealed body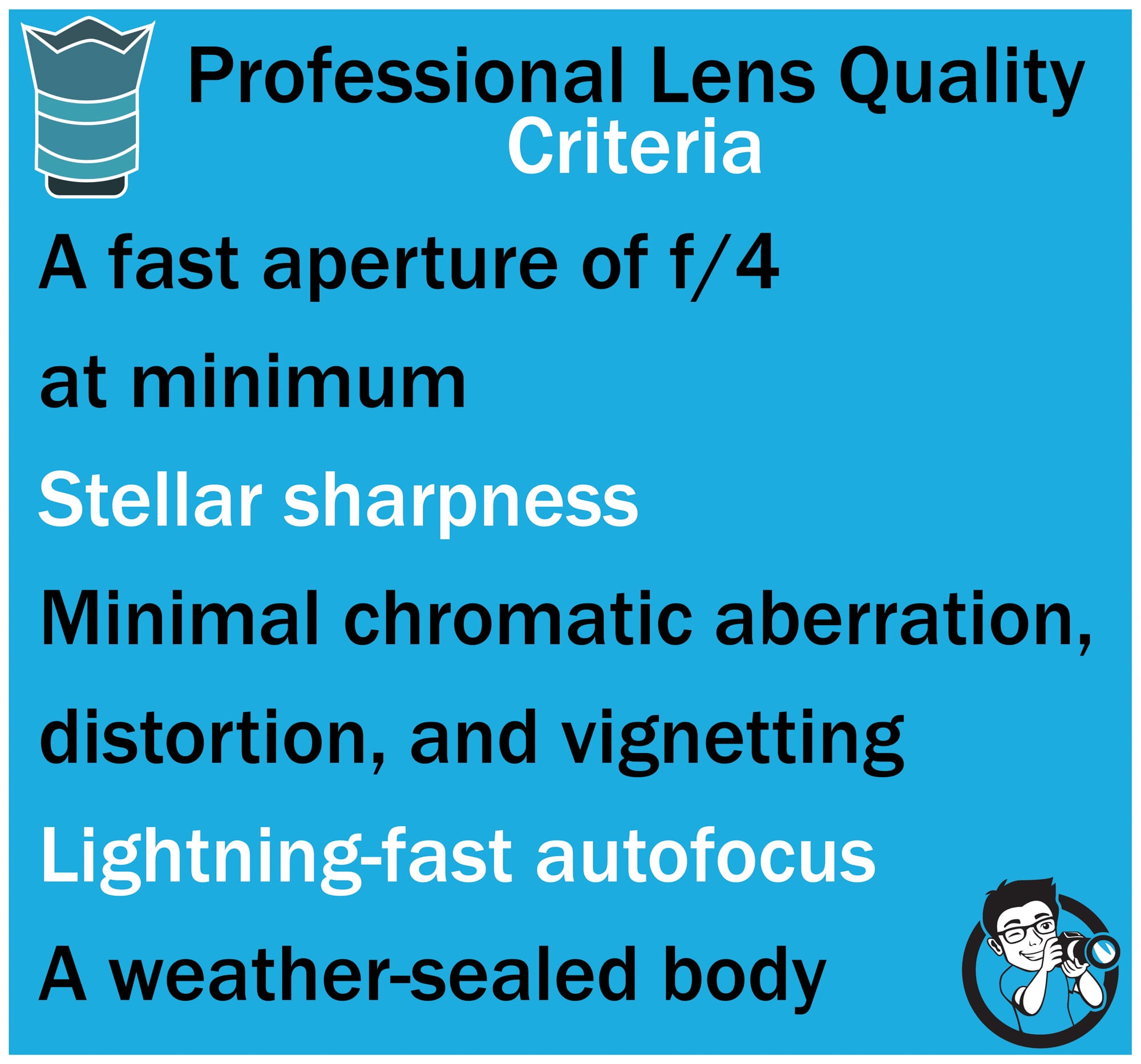 As I said, the lenses you need tend to be genre-specific. But I'll offer a few recommendations:
For professional portrait photographers, the Canon 50mm f/1.2L or the Nikon 50mm f/1.4G will capture superb images with creamy bokeh.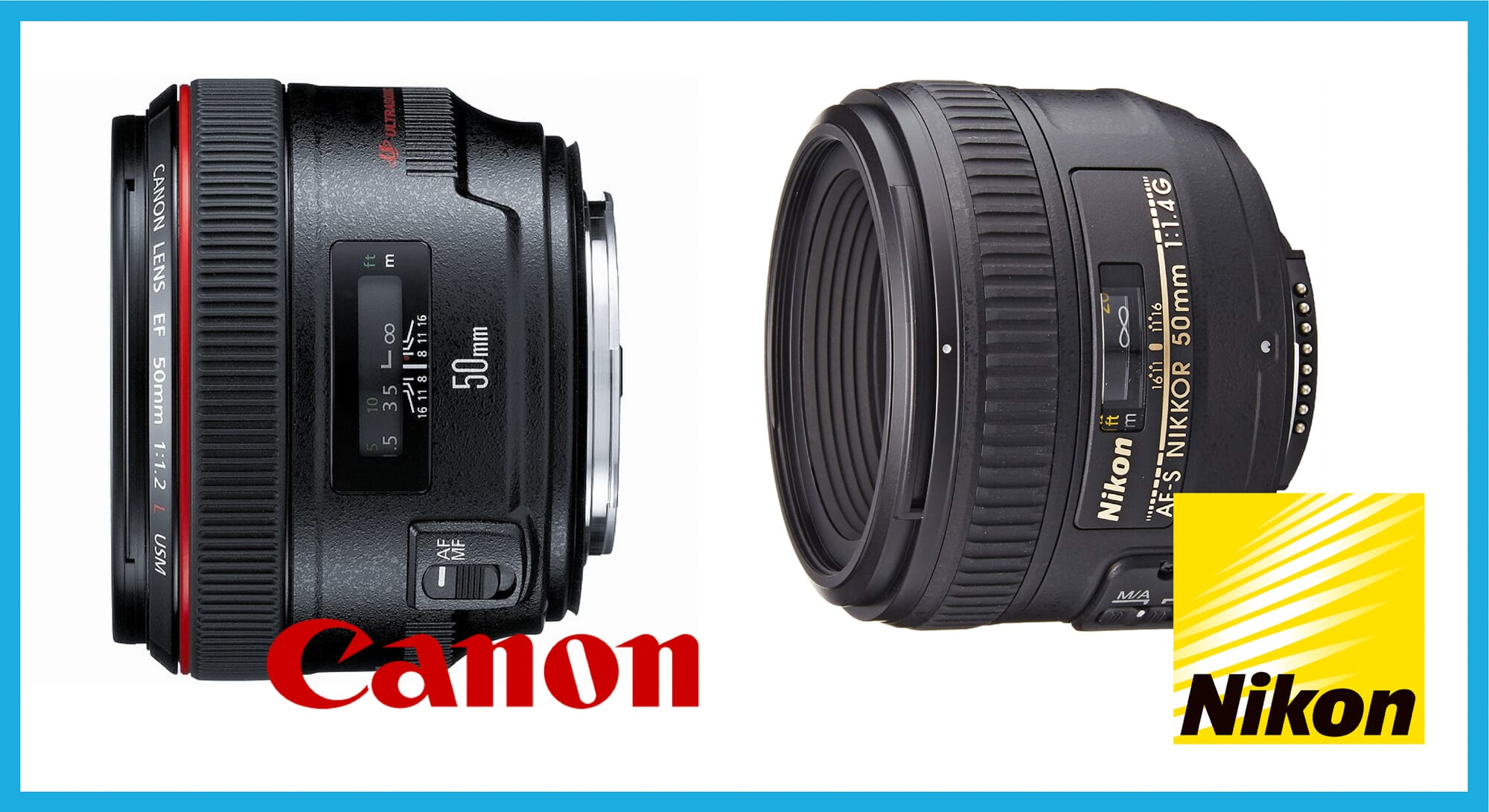 A strong choice for professional landscape photographers, the Canon 16-35mm f/2.8L III or the Nikon 17-35mm f/2.8D are both amazing options.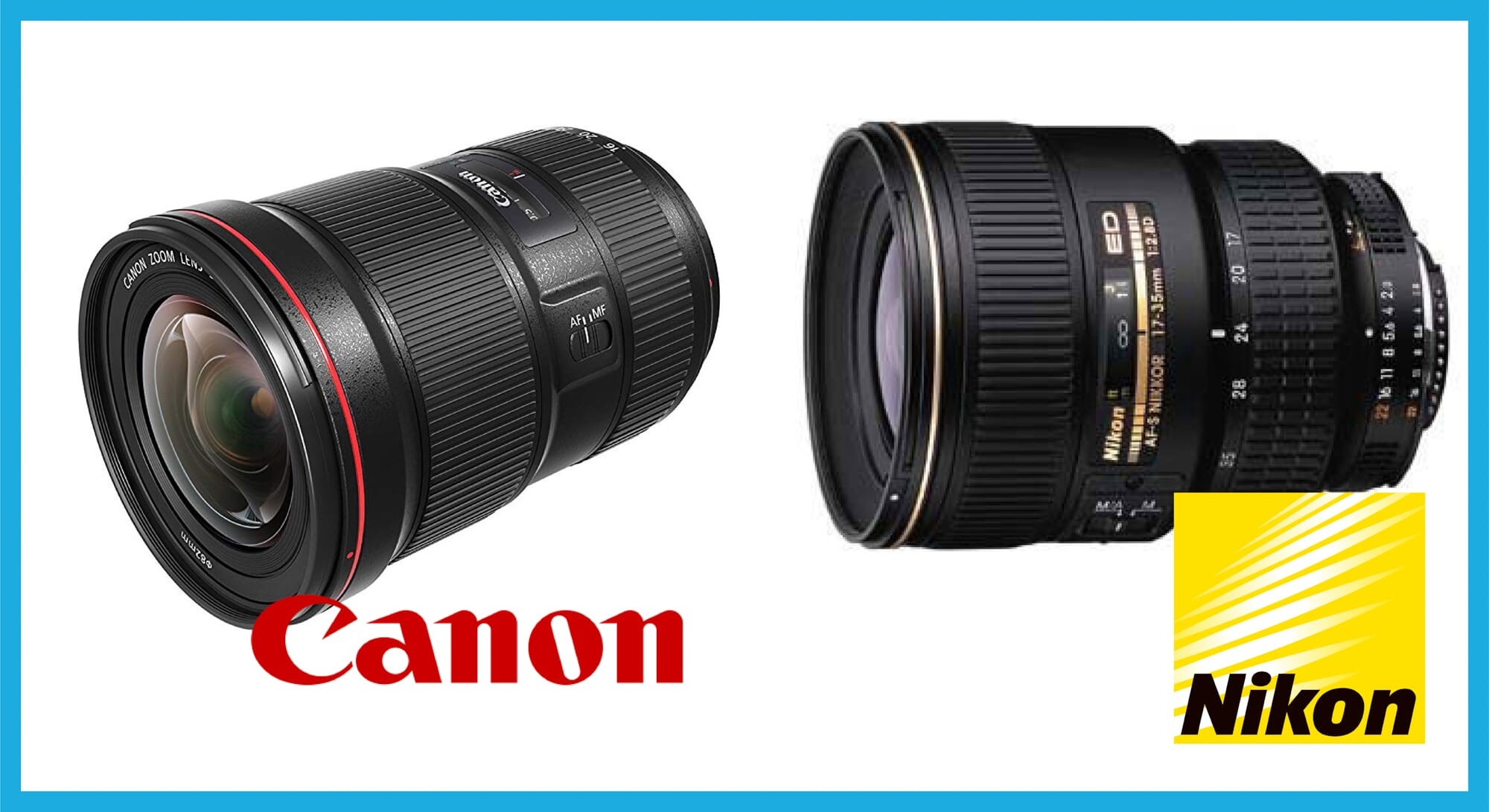 For professional macro photographers, either the Canon 100mm f/2.8L IS or the Nikon 105mm f/2.8 VRare perfect choices.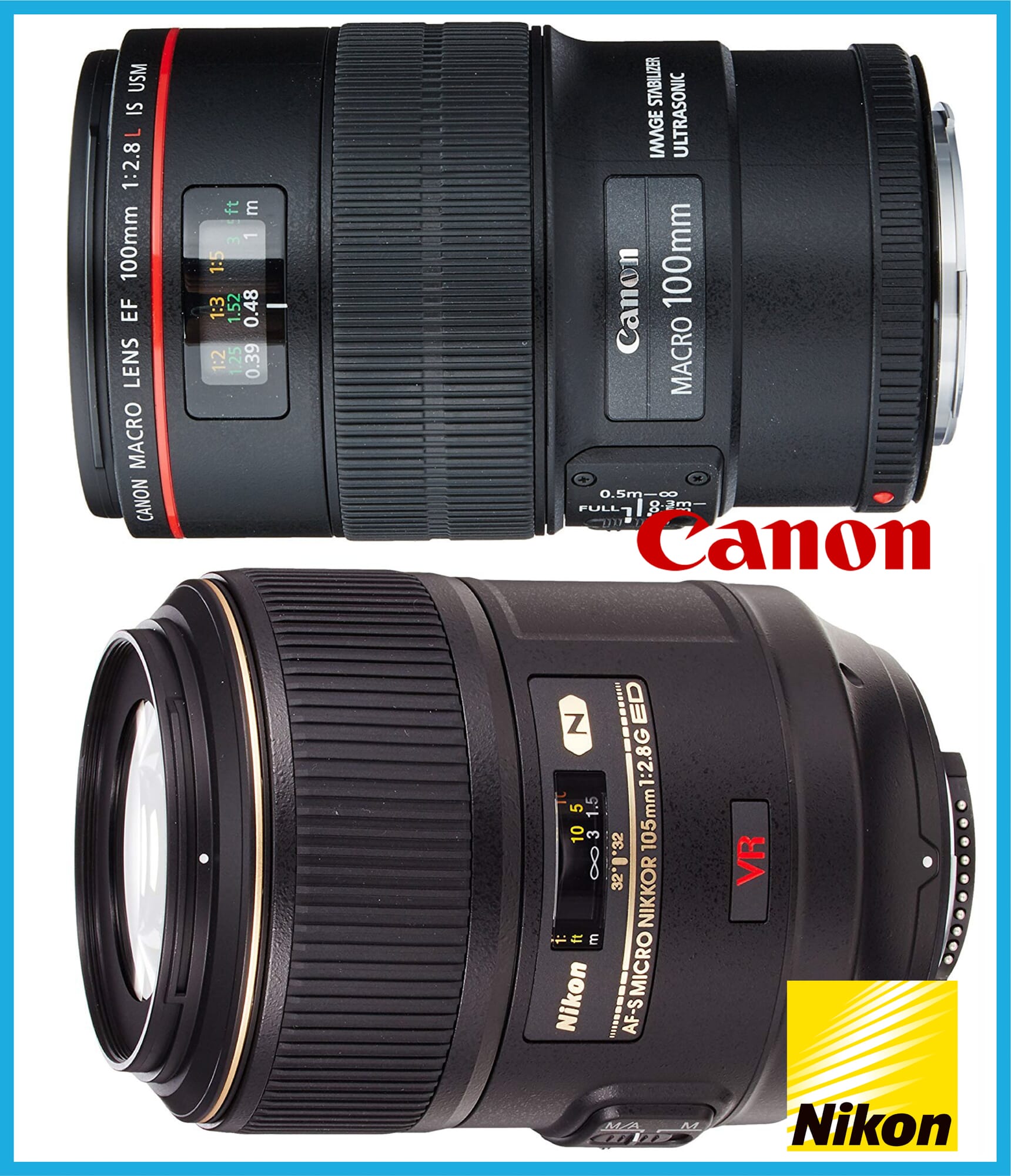 Lenses for professional bird photographers include the Canon 500mm f/4L IS II or the Nikon 500mm f/4E VR are the way to go (if you can afford them).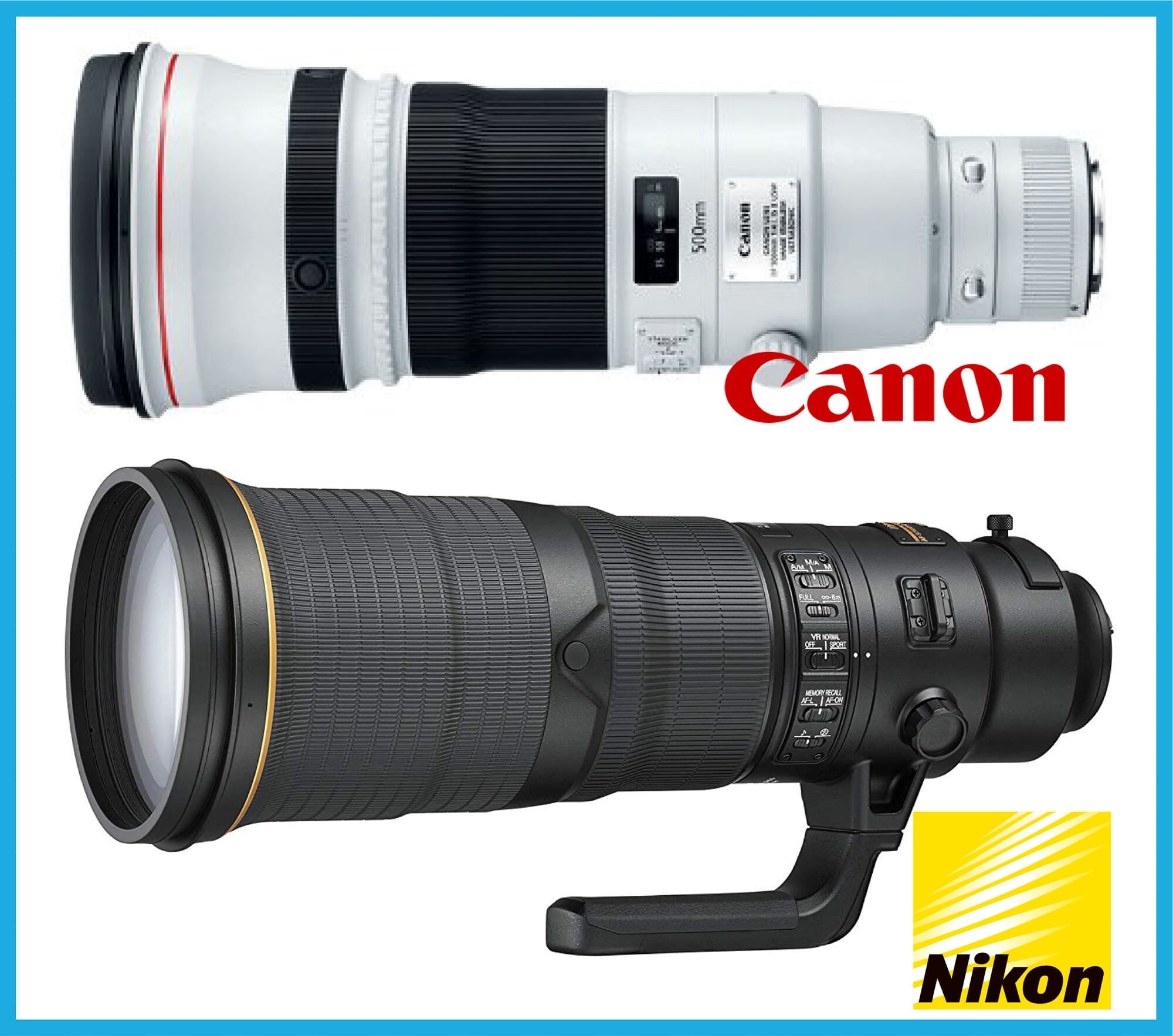 Professional street photographers should buy the Canon 50mm f/1.2L (or even the Canon 50mm f/1.8), or the Nikon 50mm f/1.4G.
Tripod
Here's the truth:
Not all professional photographers need a tripod. If your shooting style is ultra-flexible, involving a lot of rapid movement and recomposing, you may prefer to shoot handheld.
That said, most photographers benefit from using a tripod. And most professional photographers use a tripod at one time or another. So unless you can identify a clear reason why you don't need a tripod, get one.
How do you pick a tripod?
It all depends on your style of photography.
If you're a landscape photographer, you need something lightweight enough to carry in the field, but sturdy enough that it can handle wind and rain. That's why carbon fiber legs are a great choice–they're light and sturdy, the perfect combination.
For instance, the Benro Mach3 3 Series is a good option–light for travel, but strong and sturdy.
On the other hand, a travel photographer might go in for something a bit more portable and a bit less rugged. The Manfrotto Element Traveller would be an excellent choice; it's sturdy and very lightweight.
Finally, macro and product photographers will love the Manfrotto MT055CXPRO3 055, which is ultra-flexible and very sturdy.
Remote Shutter Release
A remote shutter release is a valuable piece of professional photography equipment for any photographers who use a tripod regularly.
It allows you to trigger the shutter from a distance, avoiding any camera shake from pressing the shutter button.
If you use a tripod infrequently, you can always set the self-timer on your camera. But if you use a tripod often, this becomes frustrating and inconvenient.
Which is when I recommend you get a remote shutter release.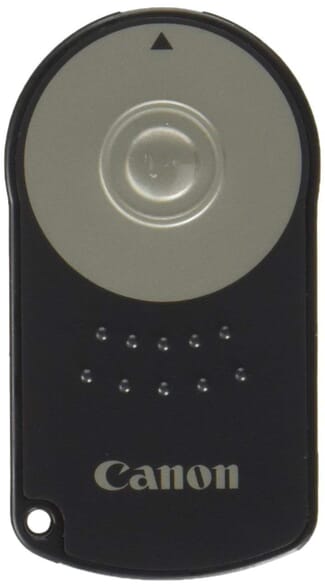 For Canon shooters, the Canon RC-6 Wireless Remote Control is the perfect choice. For Nikon photographers, the Amazon Basics Wireless Remote Control Shutter Release is a good option.
Flash
For portrait photographers and event photographers, a flash is essential.
Why?
A flash allows you to shoot even when lighting conditions are low. And lighting conditions are often low at events–such as weddings, parties, and more.
Even if you're an outdoor portrait photographer, you can use an on-camera flash to add punch to a blandly lit subject. This is especially useful on bright and sunny days, when the high sun adds unpleasant shadows to your portrait subjects.
So which flash should you choose?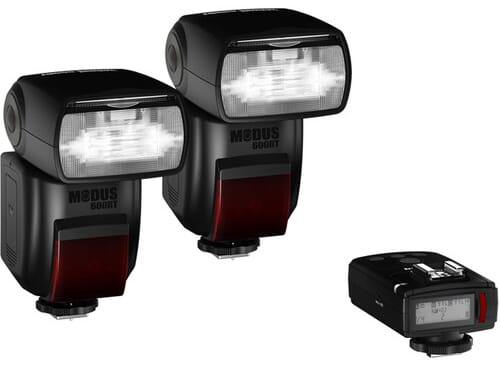 I'd go for the Hahnel Modus 600RT, which offers a nice set of features at an unbeatable price.
More expensive (but still high-performing) alternatives are the Canon Speedlite 600EX II-RT, and the Nikon Speedlight SB-5000.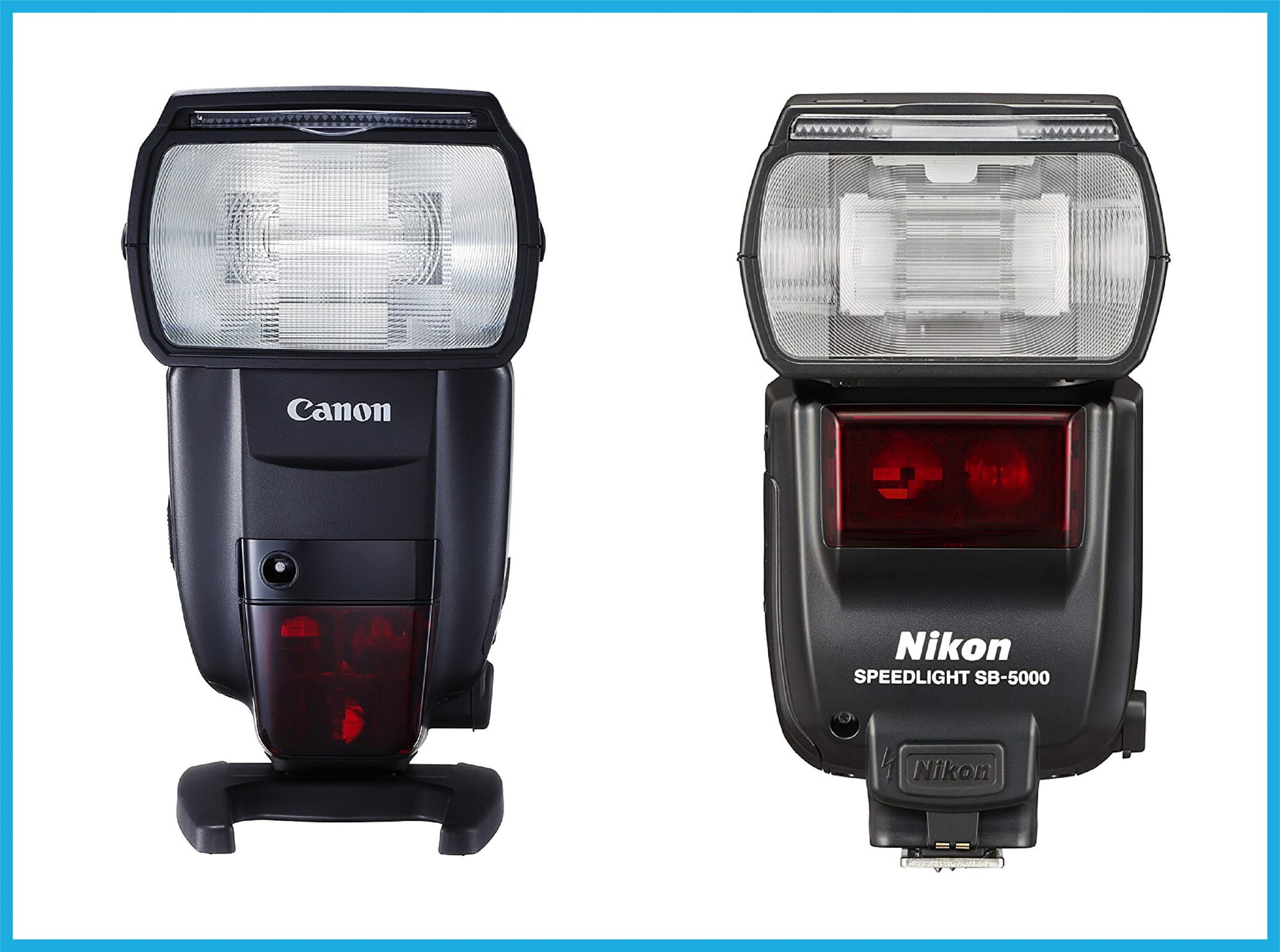 Monitor
For enthusiast photographers, a good monitor is a luxury.
For a professional photographer, it's a necessity.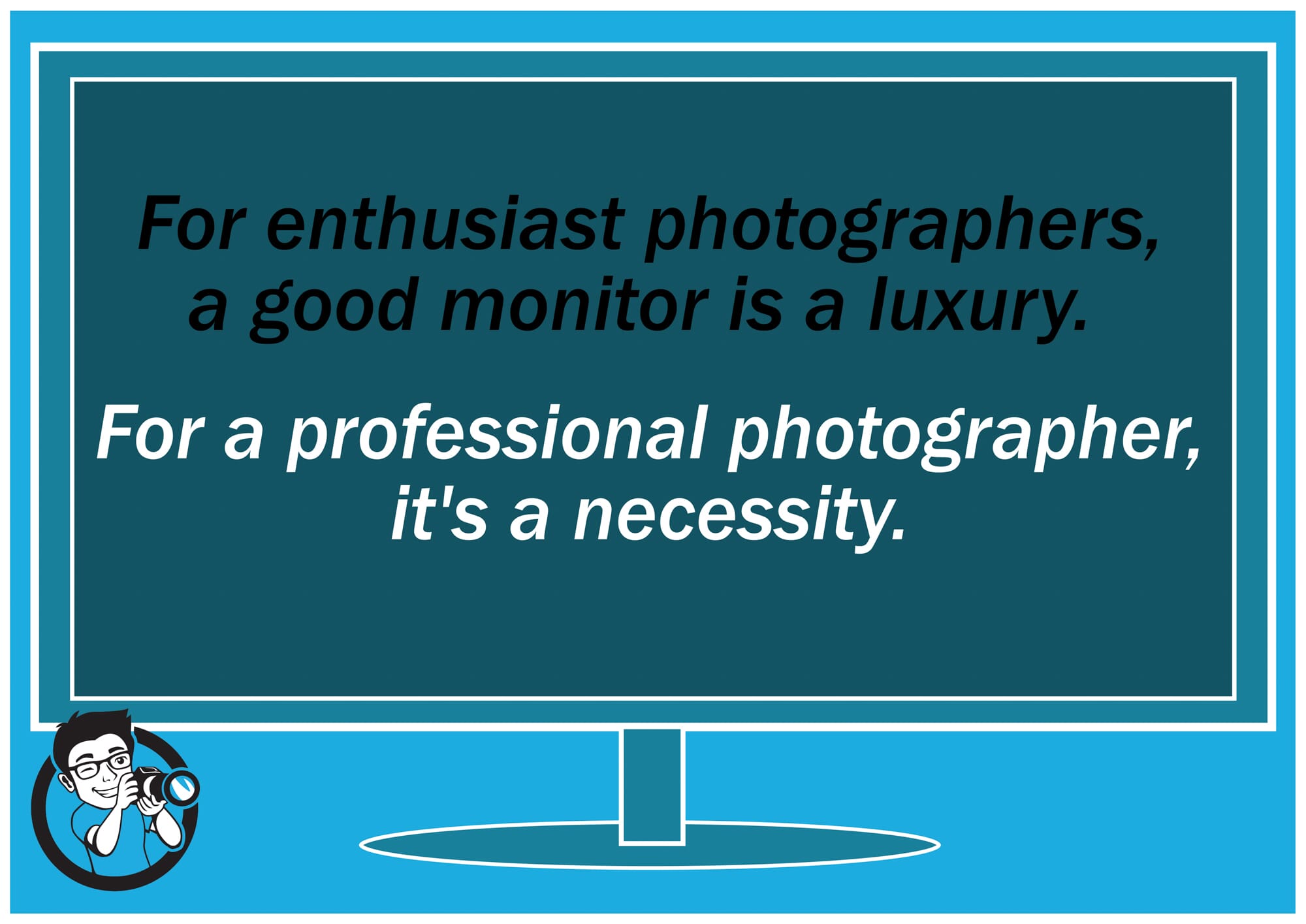 A high-resolution, calibrated monitor is what you should always use to edit your images for clients (or art shows, or gallery displays). Without such a monitor, you'll have problems selecting your images, ensuring perfect colors and sharpness, and making image corrections.
The absolute best-of-the-best photo editing monitor is the BenQ SW271 27 inch 4K monitor, which offers amazing resolution and stunning detail. However, it doesn't come cheap.
For a more budget (but still high-quality) monitor, go with the HP Pavilion 32-inch monitor, which provides amazing viewing at a fraction of the price.
External Hard Drives
As a professional photographer, the most important thing you own…
…is your images.
Lose your images, and you lose years of work.
This should be avoided at all costs.
That's why you absolutely must have multiple backups of your photos. I recommend you have three total copies of your images: one set of photos on your computer, and two sets of photos on backup hard drives. And the backup hard drives should be stored in separate locations.
But which backup hard drive should you choose?
First, you need something large; it's frustrating to constantly run out of storage space. I recommend at least 2 TB (though 4 would be better).
You also want a drive that is fairly fast. If you're traveling, you don't want to spend 3 hours every night transferring images.
Finally, you need a drive that's not going to break down within a year. The unfortunate truth is that a lot of the cheaper drives can fail fairly easily, causing you to lose all of your images.
An excellent option that's fairly portable is the WD 2 TB My Passport Portable External Hard Drive.
For a bulkier drive, you should check out the WD 6 TB My Book Desktop drive.
Just remember: Backup hard drives are essential pieces of professional photography equipment. Don't go another day without them!
Memory Cards (Lots of Them!)
These days, most cameras support SD cards. However, CF cards are also required by some cameras, and others have both SD and CF card slots.
There's no real quality difference between these two card types, except for size. SD cards are small, and therefore much easier to store.
When purchasing memory cards, look out for two main things:
Read and write speed
Storage space


I recommend going with a card offering at least 64 GB of space. If you're using a 20+ MP camera, you're going to find anything less to be very limiting–it'll just fill up too fast.
When it comes to read and write speed, there are lots of inexpensive options that provide good speeds. Anything over 90 MB/s should be just fine for both photography and even high-resolution videography.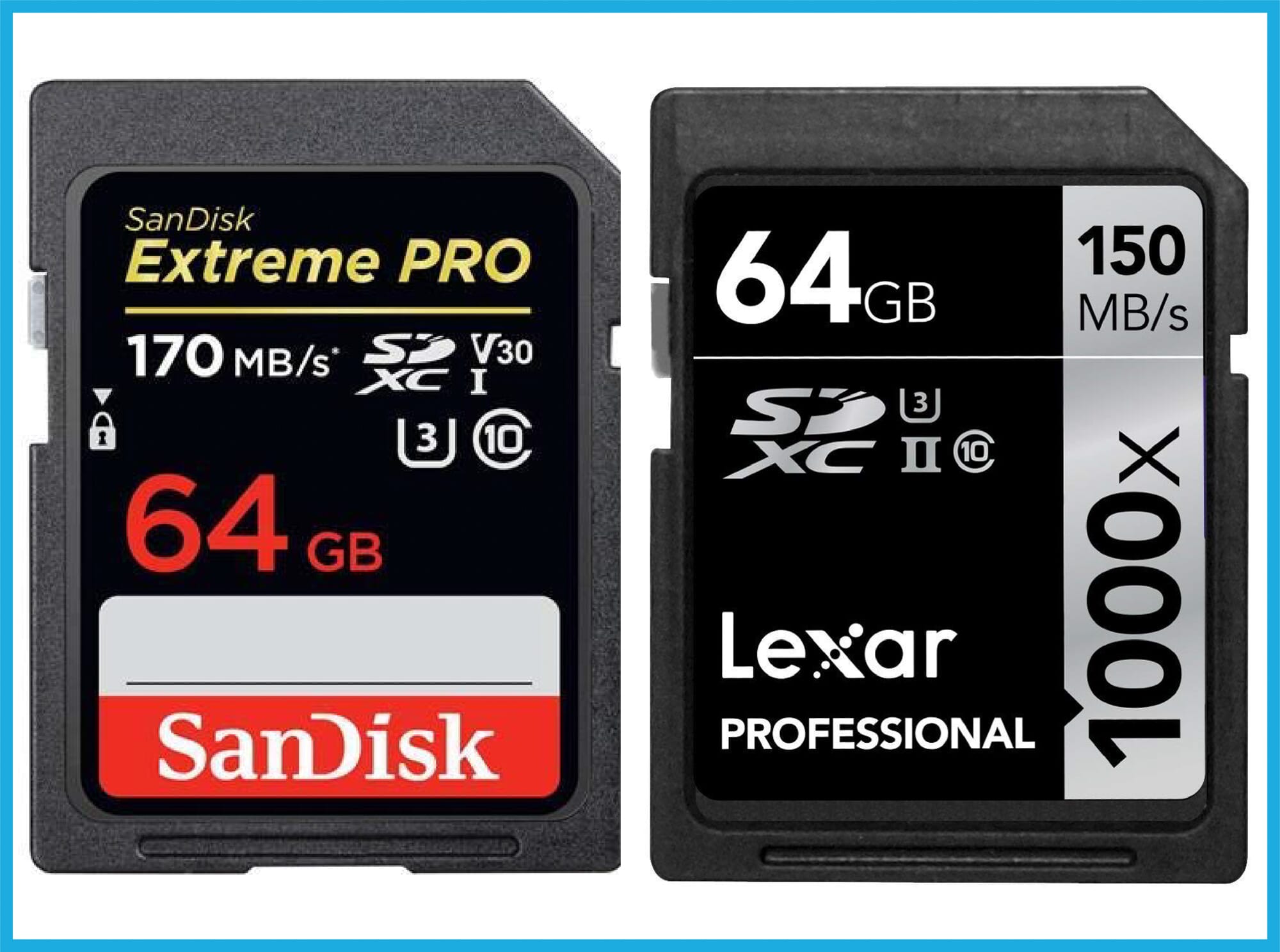 If you're an SD card user, check out the SanDisk Extreme PRO SD card and the Lexar Professional Class 10 UHS-II.
If you're a CF user, grab the SanDisk Extreme PRO compact flash card.
I'd also recommend you get a small storage container for your memory cards. That way, you can be sure that they're safe when not in use.
SD cards will stay safe in a Honsky Aluminum UHS-I carrying case.
And CF cards can be stored in a Pelican 0945 Compact Flash card case.
Reflector
Reflectors are an essential piece of professional photography equipment for portrait photographers.
Why?
Reflectors allow you add light into some of the darker places on your subject: under the eyes, the nose, the chin, and more. This will make your photos more evenly lit, and will make your shots more flattering.
So it's extremely handy to have a reflector around, especially in harsh lighting conditions.
Fortunately, there are a number of inexpensive, high-quality reflectors–which will actually allow you to use several color reflectors for slightly different looks.
For instance, the Etekcity 24 inch reflector is both ultra-portable (it's collapsible) and includes 5 types of reflectors in the package. You can use a gold reflector for a warmer look, then switch to white for a more neutral look, before immediately bringing out the silver reflector for something a bit more powerful.
Filters
Some professional photographers don't need filters. But for other photographers, filters are essential.
First, no professional landscape photographer can function without a polarizing filter. A circular polarizer does an excellent job of reducing reflections in an image–which is perfect when taking photos of water.
And while you shouldn't settle for a cheap polarizer, you don't have to worry too much about price. I'd suggest going with the Hoya Alpha circular polarizer or the Hoya Pro-1. Make sure you buy the right polarizer for your lens–otherwise it won't fit!
Some landscape photographers also like to use graduated neutral density filters. These are great for dealing with tough sunrise/sunset exposures when the sky is significantly brighter than the ground. While you can accomplish something similar with multiple photos blended in Photoshop, why spend that extra time editing?
Graduated neutral density filters are generally square and require a holder to attach them onto the front of the lens. But there are some decently cheap options out there, such as the Cokin Gradual ND Kit. The Cokin kit offers several ND filters to account for different lighting situations.
Related Post: The Best Neutral Density Filters: Five ND Filters Compared
One last thing to note:
Many professional photographers put UV filters on all their lenses. This isn't to block any light; instead, it's simply to protect the front element of the lenses from scratches, fingerprints, and dust. Personally, I endorse this practice–it's easy to replace a filter, but expensive to replace a scratched lens element. I'd suggest checking out the Hoya Pro-1 UV filters.
Battery Grip
A battery grip attaches to the bottom of your camera, and serves a few purposes.
First, a battery grip allows you to extend your battery life without replacing batteries. You can slide multiple batteries into the grip and the camera will last for that much longer.
Second, a battery grip can increase your continuous shooting rate (depending on your camera).
Finally, a battery grip is useful for composition purposes. Battery grips come with an additional shutter button. This allows you to quickly turn your camera sideways and shoot vertical images at a moment's notice.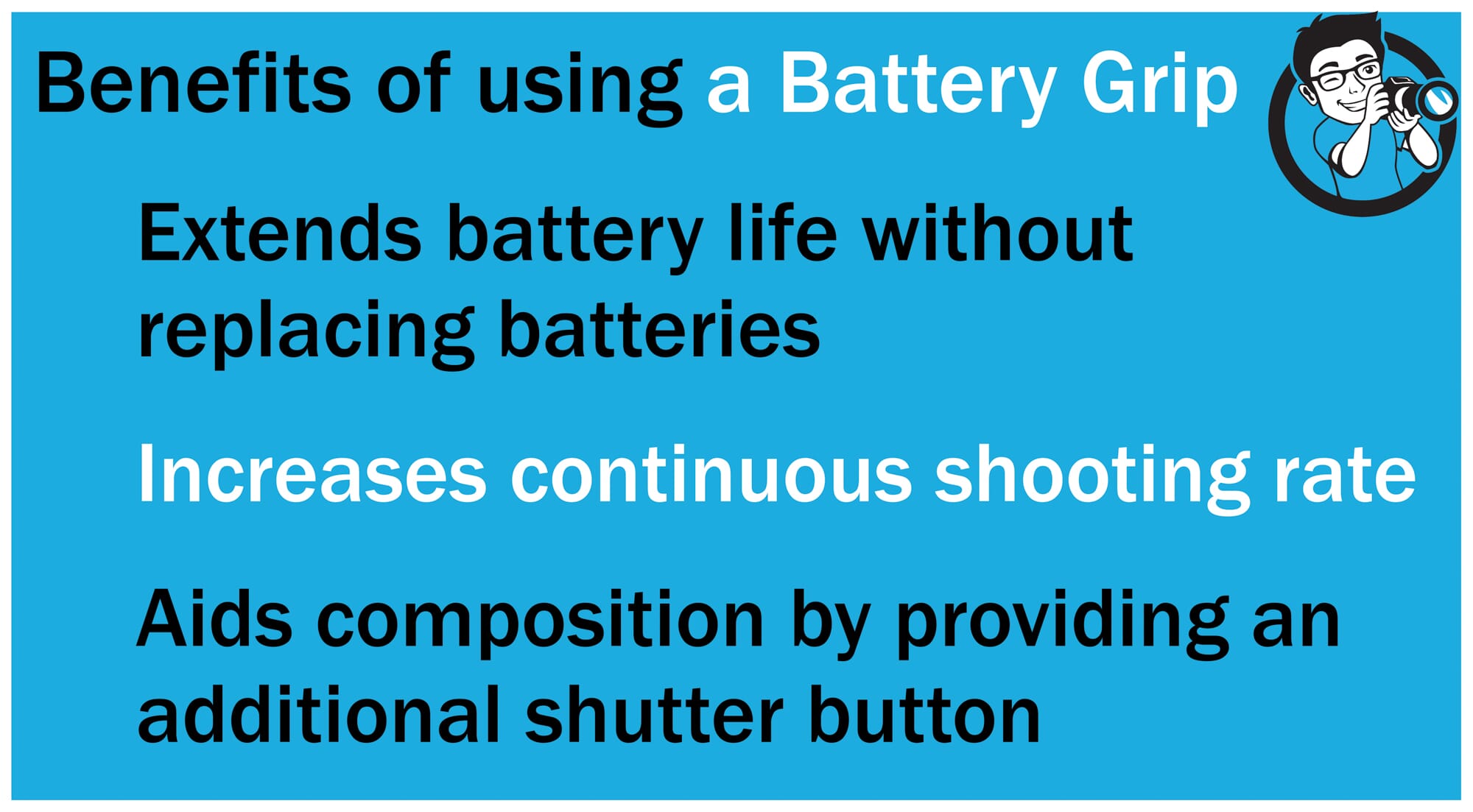 Which battery grip should you choose?
Most cameras have a battery grip that is meant for that camera alone (or that series of cameras). For instance, the Canon BG-E11 is designed for the Canon 5D Mark II camera. But I do recommend purchasing the original brand over the third-party versions. While third-party options may save you money, the reliability of Canon and Nikon's battery grips will pay off in the long run.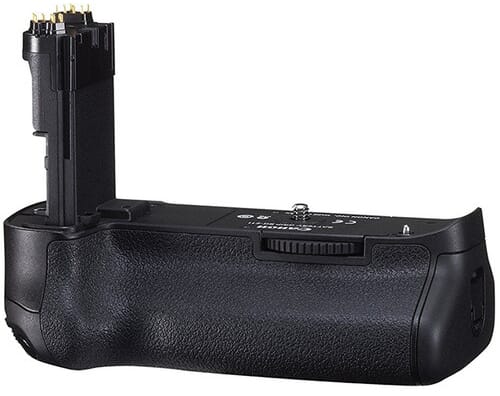 Batteries
If you're a professional photographer, you burn through batteries, fast. You're shooting constantly, and you don't have time to recharge batteries between shoots.
That's why I definitely recommend purchasing several backup batteries–which will come in handy over long photo outings.

Now, batteries are surprisingly expensive. You'll probably be tempted to buy third-party options. But I'd avoid third-party batteries as much as possible. They have a tendency to cause problems when you need them most.
Camera and Lens Cleaning Kit
You should always take utmost care of your equipment. No matter how tired you are at the end of a shoot, I recommend you do a quick check of your gear–and clean it, if necessary.


That's when a camera and lens cleaning kit comes in handy.
I recommend purchasing a kit with a brush and a rocket blower. The AmazonBasics option will do just fine. Of course, if you want to do more involved work on your equipment–such as sensor cleaning–then you'll need a more sophisticated set of tools. But the brush and rocket blower are perfect for keeping dust, dirt, and sand off of your equipment.
I'd also like to note that cameras and lenses are easy to break. So be very careful when cleaning your equipment. Don't touch the front element of the lens, don't touch the camera sensor, and don't take anything apart–unless you absolutely know what you're doing.
Camera Bag/Backpack
Now you know all the equipment of a professional photographer.
But professional photographers need something to carry it in–something that allows them to transport their gear quickly and efficiently.
I recommend a camera backpack, especially if you plan on taking your equipment on long treks or on airplanes. Backpacks are easy to carry and hold a large quantity of gear.
Camera bags are better for more casual walkaround photography or photoshoots that don't require much gear.
If you require a backpack, I suggest the Lowepro Whistler BP 450 AW. While pricey, it holds a lot of kit. A smaller, cheaper option is the Manfrotto Street Medium backpack.
If you require a camera bag, the Mindshift Gear Multi-Mount Holster 20 is a great option, which holds one camera and one mounted lens. Another good purchase is the Domke F-5XB Shoulder/Belt Bag.
Best Professional Photography Equipment: Conclusion
If you're looking to become a professional photographer–or you're a professional photographer already–then there is some equipment that you absolutely need.
Your professional photography equipment must include:
A high-resolution camera.
Fast lenses.
Two backup hard drives.
Extra batteries.
Extra memory cards.
And more!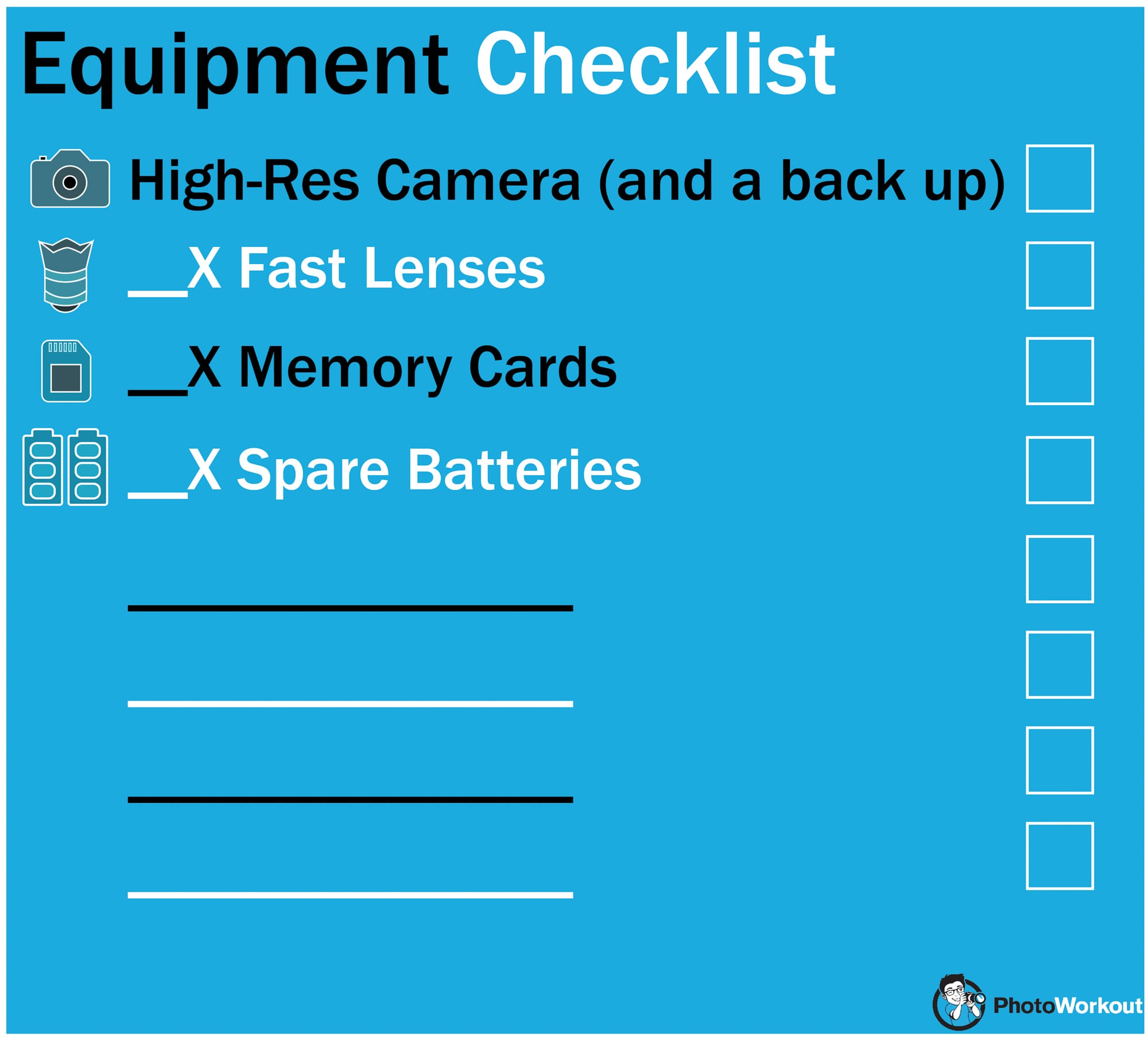 It's all in this article. Make sure that you've got all the professional photography equipment you need–so you can focus on capturing stunning shots.
---
As an Amazon Associate, we earn from qualifying purchases. Certain content was provided "as is" from Amazon daily and is subject to change or removal at any time.