Digital technology has had a tremendous impact on how we process images nowadays. Today, it is possible to stack together images, retouch and process an image in a way it was never even conceivable a decade ago.
Blending images usually means taking two or more photos and merging them together to produce a new one.
There are many reasons why a photographer would want to blend images together. Landscape photographers routinely blend images to produce a greater dynamic range.
They even use blending to produce effects that are impossible to be created using a single frame. Such as, several lightning strikes across the scene captured over a number of frames.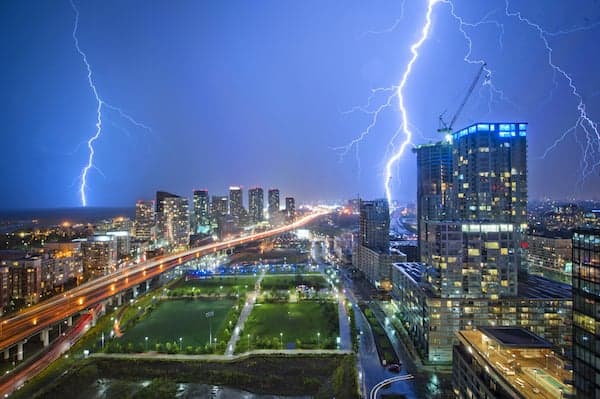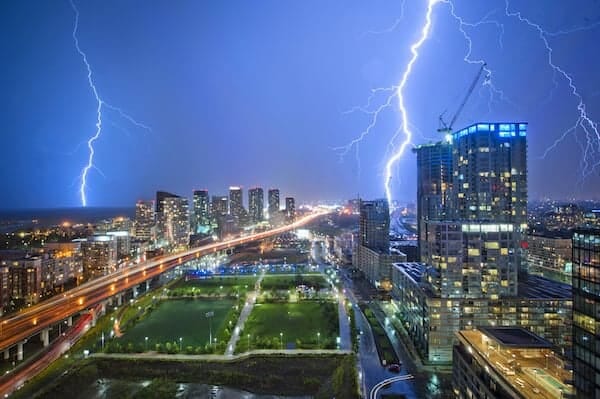 Or, a misty look to the surf that is produced by blending several images together. Images like these were difficult, if not impossible, to be created without digital technology and or the use of additional tools.
In this article, we shall be looking at the process of stacking images.
Stacking involves piling up several images, one on top of the other, in a digital photo editing tool and then blending them together to create a new image.
Stacking Real Estate Shots
We are going to discuss the need for stacking photos in real estate photography, mainly the interior imagery. These images always suffer from problems of different light values across the scene – very bright outdoors and dimly lit indoors.
Related Post: Best Lenses for Interior Photography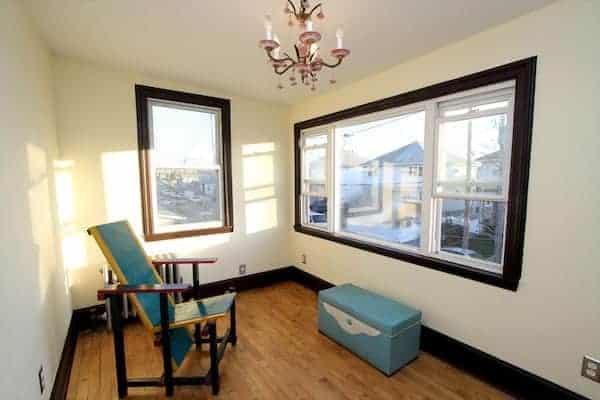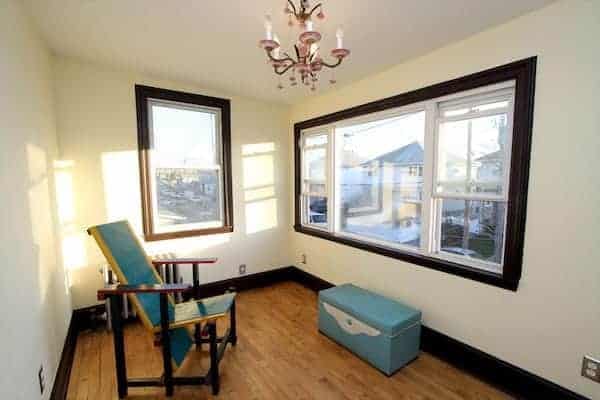 Almost all real estate photography requires some sort of blending to ensure a higher than normal dynamic range.
Traditional HDR methods are easy these days, with Lightroom and Photoshop having built-in plugins.
But there are even better methods to blend images. This technique – LR/Enfuse uses a different algorithm, one that is ideally suitable to stack together images shot of real estate interiors.
Taking the Images
Step one is to make the images. Ensure that your camera is set on a tripod and you have selected RAW as the image quality.
Also, ensure that you have selected exposure bracketing, with a reasonable increase / decrease in the exposures between the frames. Auto exposure bracketing automatically adjusts each exposure based on the difference in exposure you have set.
Lastly, set your camera to continuous shooting mode. I would personally use either the auto-timer function or a remote trigger to make the exposures. This removes any possibility of the camera shaking in between shots.
Stack together images using Lightroom
Once the images are shot, import them into Lightroom.
The next step is to stack them together and adjust the white balance.
Select the images and the click Photo > Stacking > Group into Stack.
This stacks the images together. Ensure that you have selected the brightest image last so that it is at the top when the images are stacked.
Ensure that the Auto-Sync button is turned on. This will automatically sync whatever white balance changes you do to the first frame to all the other frames below.
The next step is to open the images in Lightroom and make the white balance corrections. Pick a spot in the image which you feel is white using the color picker tool. Drag the white balance slider to adjust manually if necessary to set the right white balance. Auto-sync will sync all the remaining images in the stack.
Using LR/Enfuse or the Photomatix Pro Software
The final step is to use a tool named LR/Enfuse. This tool blends all the exposures in the stack and creates a perfectly balanced image with a greater dynamic range than it is possible with a single frame. You can download the plugin here.
Another option is the Photomatix Software by HDR Soft, which recently improved their Fusion/Real-Estate method (version 5.1 upwards). This method is designed for interior scenes with a view out of the window and is now called Fusion/Interior, and it includes a new brightness setting.
You can download a free trial or upgrade your version of Photomatix and try it for yourself.
Both the LR/Enfuse and the Photomatix option work without having to leave Lightroom, and the stacked photos can be saved right into the Lightroom image folder you are working on.
The new Lightroom Merge functionality
The new Adobe Lightroom CC now comes with a built-in "Photo Merge" functionality (right-click on the selected images > "Photo Merge", choose from "HDR…" or "Panorama…")
If you don't have Lightroom yet, you can download a free trial of Adobe Creative Cloud Lightroom.
So with Adobe Lightroom having this build in merge functionality, the question arises:
Do you still need external plugins/software to stack images for your real estate shots?
According to Peter from HDRimage.com, Photomatix Pro is still the best solution, especially when it comes to interior architecture.
So get started by stacking your real estate photos with the build in Lightroom Merge Functionality and if you are not satisfied with the results, you can try the LR/Enfuse plugin (basic version is free, upgrade to the full version by donating) or the Photomatix Pro option.
Recommended Videos
Interior Property Photography
How to mix the ambient light outside the window with flash or studio light inside the property when photographing interiors.
Realistic HDR Interior using Lightroom
A tutorial about how to make realistic HDR images of interiors using Lightroom 6/Lightroom CC.