I have two passions in life – travel and photography. Luckily for me, these two pastimes go hand in hand. And thanks to my trusty DSLR camera and a small collection of essential travel photography gear, I inevitably take hundreds of photos of the people and places I see, regardless of what far-flung place I happen to be in.
Having the right stuff with you sure does make it easier. By now, I've got my gear kit so fine-tuned, I'm sure to have everything I need when traveling, without having to lug around everything I own.
That's right, if you pack wisely, you won't need a pack mule to carry all your stuff around!
So, in this article, I'll be sharing my list of must-have travel photography gear I think every ardent adventurer should have. Plus, I'll show you some of my own work, and gear I've used in the past.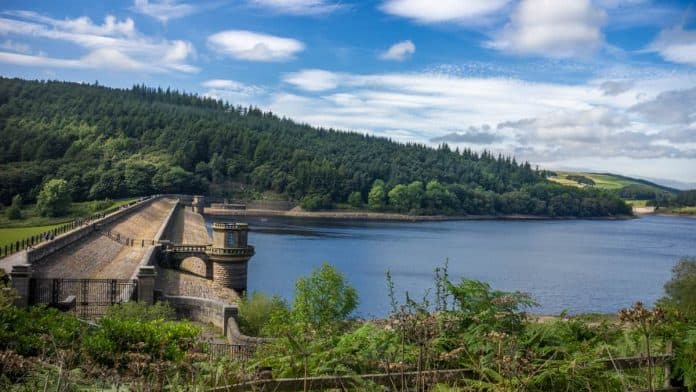 When traveling, you often have a hundred and one things to think about. By equipping yourself with the right photography gear, you can give yourself one less thing to worry about.
Can you imagine being able to go out and explore with ease?
Well, I'm here to tell you it totally possible.
I know, I know… It sounds crazy, but the reality is, you can tackle any photographic opportunity that may present itself during your adventures so long as you're prepared.
When you buy through links on our site, we may earn a commission at no cost to you. We evaluate products independently. Commissions do not affect our evaluations.
What Makes Travel Photography Such a Fantastic Venture?
Before we look at the accessories a travel photographer should have, I want to impart some thoughts and words of wisdom.
Ask yourself this:
Why should you undertake photography as a hobby or a business venture while traveling?
To me, traveling alone is a completely rewarding experience. I feel blessed that I've been able to visit such places as the Antarctic Peninsula, the west coast of Greenland, and even the deserts of Jordan.
Our world is simply magnificent.
We shouldn't take that for granted. It's our duty to preserve its memory and share its glory with others. And this is where photography plays a key role.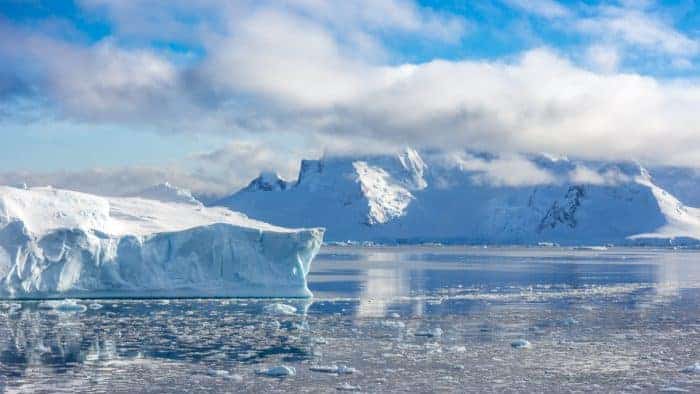 Taking photos when traveling allows you to do many things. One of the most rewarding is that it provides you with visual memories you can personally look back on in years to come. After all, as a globetrotter, your life is probably pretty awesome–you're going to want to document it!
But it doesn't end at you…
You can share your photos with your friends and family too. I personally create photo albums and frequently print collages of my photography. This allows me to share my experience with my loved ones, as well as allowing them to witness the beauty of parts of the world they might have otherwise never been able to see.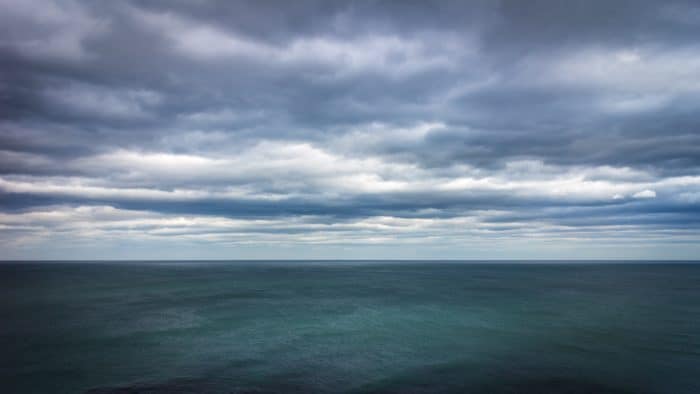 You could also be using your photos to create a travel blog, or as part of your promotion and marketing if you have an online business relating to travel.
Finally, travel photography can help improve your photography skills and techniques. Traveling will inevitably put you in unique shooting situations that will test your skills and encourage your growth as a photographer.
But, enough about what you could be doing…
Let's talk more about what you should be doing. Or, more specifically, what travel photo gear you should be toting around.
Ready? Let's dig in!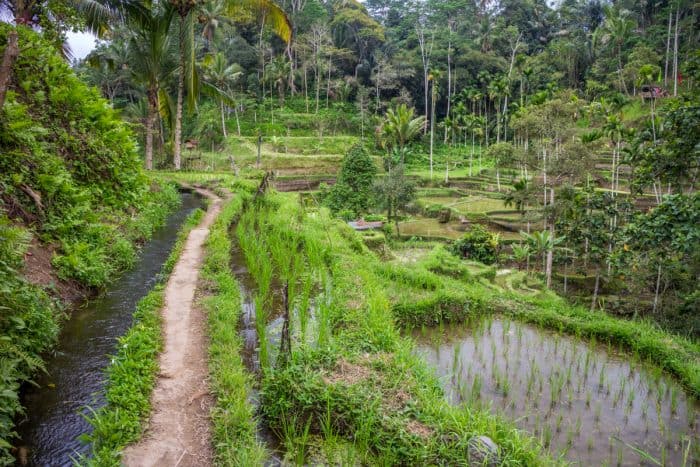 Photo Gear Every Travel Photographer Must Have
This essential travel photography gear list covers a wide scope of equipment. I've added recommendations of gear that I've personally used, and mixed in some other top choices you may enjoy as well.
First things first:
When gathering your gear for your big trip, always consider the journey you're taking.
Most likely, it's not going to be practical to take every single piece of equipment you own along with you. For example, if you're backpacking for a month through Southeast Asia, you may not have space in your bag to take a tripod. At least not without sacrificing some other essential piece of gear (photography related or not).
Alternatively, if you're doing a quick tour through some European cities, you may be able to fit in that tripod by packing fewer pieces of clothing.
Also, consider what type of photos you'll be taking. If you're visiting a bustling city such as Paris or New York, a standard zoom lens such as a 24mm-70mm will be adequate.
Alternatively, if you're out in the natural light exploring a National Park such as Yosemite, a wide angle lens is going to serve you better.
Okay, now that we've got your wheels turning, read on to find out my list of essential travel photograph gear…
Essential Travel Photography Gear
Full Size & Compact Tripods
It goes without saying that tripod is useful in many different situations. Of course, its primary use is to provide stability. By using a tripod you can create ultra-sharp and clear photos with no motion blur. When traveling, you can use a tripod to create beautiful landscape shots or even to experiment with long exposure photos too.
Examples:
– Manfrotto MK Compact – Amazon Link
– Joby GorillaPod 3K – Amazon Link
– Joby GorillaPod Original – Amazon Link
– Amazon Basics Lightweight Tripod – Amazon Link
Now, if you don't already own a tripod or maybe you just want to upgrade, I recommend checking out our list of the best tripods for travel. We'll introduce you to a few models we didn't mention above, plus you'll get heaps of advice and pro tips on how to choose the perfect one for your needs.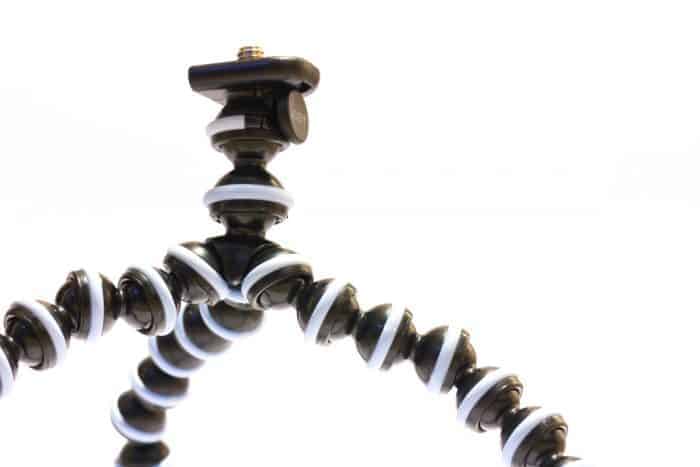 What's Best for Travel Photography: A Full Size or Portable Tripod?
Good questions! Again, this will likely depend on the type of trip you're taking.
My best advice:
For trips where packing space is limited, a compact tripod such as a Gorillapod could be a perfect choice. They even come in models sturdy enough to support an 11 pound DSLR!
Or, for photography trips in which you have the freedom of extra space and ability to more easily carry a little extra weight, a full-sized tripod will be the better choice.
I personally have two Gorillapod's – a small one for my smartphone, and a portable one for my DSLR camera. I've used them many times and they always come in handy!
Related Post: Best Travel Tripods (15 Lightweight & Compact Options)
Lens Filters
Lens filters take up such little space and can have such a dramatic impact on the quality of your photos, it's basically a no-brainer to stick a couple of these in your travel photography gear bag.
My go to's are a good Graduated Neutral Density (ND) Filter and a Polarizing Filter.
Examples
– B+W 77mm 702M Graduated Neutral Density Filter – Amazon Link
– ICE Soft Grad ND Filter Set – Amazon Link
– Amazon Basics 58mm Polarizing Filter – Amazon Link
– Gobe Filter Kit 55mm MRC 12-Layer: UV + CPL Polarizer – Amazon Link
Graduated Neutral Density (ND) Filter
A graduated neutral density filter helps to neutralize a photo, bringing balance to its extremes. This filter will have a graduated effect where it blocks more light on one end of it than it does the other.
It's useful for shooting compositions where there are bright lights as well as dark shadows. One of the most common examples of this is in landscape photography where the sky might be very bright while the horizon in the foreground could be dark. Rather than having to sacrifice one to save the other, you can use an ND filter to balance both extremes out and create a perfectly exposed photo that's somewhere in-between.
Polarizing Filter
This form of filter is used to darken skies or to reduce the glare and obviousness of reflections. If you're taking photos of architecture with glass or a scene where there's a body of water, for example, a polarizing filter can greatly reduce the reflection on either of those surfaces. It can also be used to improve the contrast and quality of skies and clouds.
Something I think worth noting is that polarizing filters come in two different varieties:
A Linear Polarizing Filter
or a Circular Polarizing Filter (C-PL)
They both achieve the same results and both have their drawbacks and advantages. Enough that I could write an entire article on the subject itself. We don't have the time to go into this to great depth in this article, but I encourage you to at least some learn some basic principles or polarizing filters.
With that being said, in my opinion, it's a better idea to invest in a good quality circular polarizing filter. It's easier to get the desired result with fewer of the drawbacks.
Filters are relatively cheap and small – you can easily fit them inside your luggage or even tuck one or two inside your socks for protection!
Okay, listen up, this is important:
One thing to keep in mind when purchasing the type of filter that screws onto the front of the lens is to make sure you are buying the correct size–unfortunately, they aren't one size fits all.
An All-Weather Camera Bag & Case
Here's the deal:
DSLR cameras and equipment are expensive. Protect your investment!
Examples
– Beschoi waterproof DSLR Camera bag – Amazon Link
– Evecase Hard Shell DSLR Camera bag – Amazon Link
– G-Raphy waterproof DSLR Camera backpack – Amazon Link
If you've purchased top end camera models, you could have spent thousands. Obviously, you're going to want to make them last for as long as possible.
How you would feel if your camera was damaged while traveling?
Not great, I bet!
This is why one of the most important pieces of essential travel photography gear is an all-weather camera case. Consider using a bag made specifically to protect your camera gear instead of any old backpack.
There are two types of camera cases:
Again which you choose depends largely on your travels. I personally take a small bag just for my camera – I find it easier to use. Although I do own a camera bag too for my lenses and accessories as well, I usually store this in my luggage.
Products such as the TARION RB-02 Camera Backpack can be used as both storage and a backpack. You could place your accessories in the bag, and also store items such as your passport, laptop, money, and even snacks. Plus, it's pretty stylish too!
Related Post: How to Photograph Memorials
Primary and Backup SD Memory Cards
DSLR cameras use SD memory cards for storage.
No SD, no picture taking. It's as simple as that. Yet, you'd be surprised by how many travelers forget to pack spare memory cards.
Yikes! Don't be that photographer!
Examples
– Lexar Professional 32gb SDHC Card – Amazon Link
– SanDisk Ultra Class 32gb SDHC Card – Amazon Link
As a failsafe, it's important to carry multiple memory cards for redundancy and as a backup. Imagine if your memory card failed, and hundreds of photos became corrupted – if you've saved all your photos on one card, then your hard work is lost. If, however, you had split those photos across two cards, at least some of the pics would have been saved!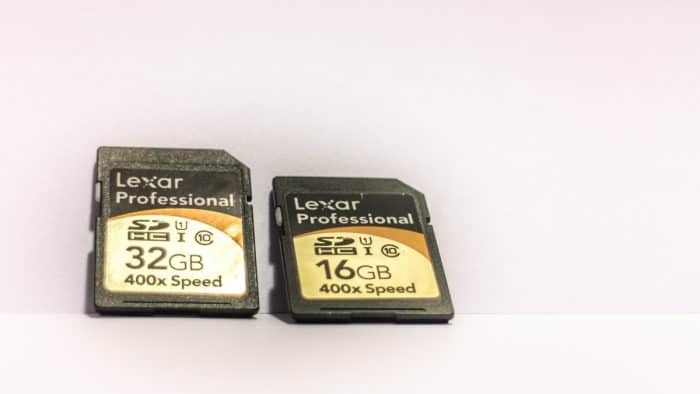 I personally have three SD memory cards – one 16gb and two 32gb. My personal preference is the Lexar brand, but SanDisk cards are great too. I'd advise carrying a minimum of two memory cards – they don't take up much space in your luggage and can prove to be a lifesaver if you happen to take so many photos you run out of space before you have a chance to offload your images.
Portable External Storage
Speaking of corrupted memory cards, if you've ever had one go bad on you resulting in a loss of photos, you know how painful it is. First, read this guide to help you try to recover some of your images.
Then, get yourself a portable storage solution like an SSD immediately!
Examples
– LaCie 1TB Rugged Mini Portable SSD – Amazon Link
– Samsung T5 Portable 1TB SSD – Amazon Link
– Transcend 256gb External SSD – Amazon Link
Luckily I've never had a memory card fail or corrupt – but it can happen. If you have an external storage device, you can regularly transfer your photos from your SDHC memory cards – this means you have a backup should anything happen to your camera.
I like to offload my photos from my SD card to my SSD drive at the end of each day.
Better safe than sorry!
Furthermore, if you want to view your photos and edit them while traveling, an external storage device can allow you to do this. You can simply plug your storage device into a tablet or laptop and access them in an instance.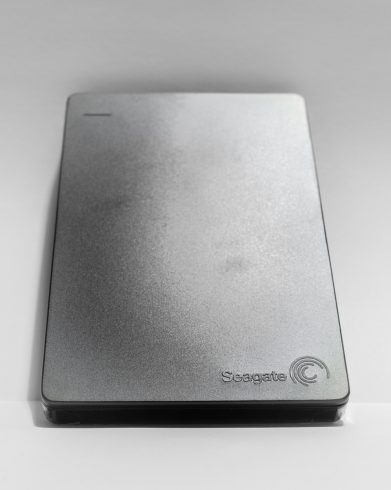 There are many brands of SSD available. The LaCie Rugged Mini SSD range is fantastic – it features a robust casing that can survive the wear and tear of traveling. I own a 1TB Seagate SSD – I ensure it's always available when I travel for the security it provides me.
Wireless Shutter Remote
Something nice and simple that can make a huge difference. This is a piece of essential travel photography gear that you may find useful if you love taking photos of yourself! A shutter remote is used so you don't have to press the camera shutter button. Primarily this reduces the camera shake, preventing motion blur and out of focus photos. Shutter release remotes can be really useful, especially in conjunction with a tripod.
Examples
– Canon Remote RC-6 – Amazon Link
– Hahnel Captur Remote Nikon – Amazon Link
– Nikon ML-L3 Remote Control – Amazon Link
A remote shutter can also be handy if you want to take photos of yourself. You can set your tripod up, hide the shutter in your hand, and snap a selfie. I personally have the Canon Remote RC-6 that I always take with me during my travels.
Most DSLR manufacturers will have their own wireless shutter remote and there are some third-party brands such as Hahnel too.
Detachable Camera Strap
One of the most irritating aspects of travel photography is carrying your camera. If you're out exploring, a good solution to carrying your camera around can make your trip way more enjoyable.
Some people will simply put their camera in their backpack. But what if you need to quickly access your camera to catch an important photo?
You might miss the opportunity because your camera was stuck in your bag.
Enter the camera strap–a highly convenient and useful tool you'd be silly not to invest in.
Examples
– Peak Design Shoulder Strap
– USA GEAR TrueShot Camera Strap
– SpiderPro Camera Holster
Or visit our article covering the best camera straps.
By using a strap, you can keep your camera out and ready for action. Detachable straps are useful as you can keep your camera out but put it away with minimal effort if needed. I just have a standard Canon strap, but products such as the Peak Design Shoulder Strap work well and really give you great flexibility when on the road.
Related Post: Peak Design Everyday Backpack V2 Review
You may also want to consider your personal style… For example, us travel photographers may especially take to this cool strap that has a map printed on it!
Portable Power-Pack/Battery Charger
No matter how well you prepare, you may be in a situation during your travels where your DSLR battery runs out.
I know I've been there before. It's no fun having your photo adventure halted because your battery ran out of juice. A portable power pack easily solves this solution.
Examples
– Anker PowerCore+ 26800 PD with 30W Power Delivery Charger – Amazon Link
– Anker PowerCore 10000 Portable Charger
You might be thinking…
"Well, I already carry around a spare battery, why do I need a power pack?"
Even if you have a spare battery, you may still need a source of power. You never know when the photo opportunity of a lifetime is going to cross your path and you want to be ready! Having a power pack is especially helpful for long trips, or trips through remote areas where electricity is hard to come by. This is where a portable power-pack can reap dividends. If you keep a portable power-pack fully charged in your gear bag, you have a spare power source in the event of an emergency.
Lens Cleaning Kit
As any photographer can tell you, a dirty lens can wreak havoc on your photos. Carrying around a lens cleaning cloth is one of the easiest and most affordable ways to ensure your photos come out crisp.
Examples
– Delkin SensorScope System – Amazon Link
– Movo Deluxe Essentials DSLR Camera Cleaning Kit PRO – Amazon Link
– MagicFiber Microfiber Cleaning Cloths – Amazon Link
As you go out and about on your travels, your camera lens will get dirty. As much as you protect it, it's going to happen – I guarantee it! I can't count the number of times I've had to clean my camera lenses to remove small specks of dust and grime. Traveling through Jordan, for example, was a nightmare with all the sand and debris in the Wadi Rum Desert!
To that end, a cleaning kit, or at least a small lens cloth is essential. I have a lens cleaning kit, but I don't take it with me. I instead use a microfiber cleaning cloth that I keep tucked away in a small case. This cloth is one of my favorite travel accessories and it's proven so useful over the years!
Related Post: Best Travel Photography Lenses
Time to Start Packing!
I hope you've found this guide useful! Travel photography really is a fun hobby and can be even more enjoyable with the right equipment.
I've logged a lot of hours roaming the world with my camera in tow. Using items from this list of photo gear helped me prepare for every eventuality. That's why I wanted to share them with you.
Filling your bag with essential travel photography gear takes the stress out of getting the photos you want to be taking. With your equipment taken care of, you can concentrate on what matters – enjoying the experience and taking some awe-inspiring photos!