Eager to learn how to post on Instagram from laptop or desktop computers? You're not alone!
Instagram started out as an exclusive iOS app and later opened its gates to the Android community. And, being such a great way to share images, it's no wonder people want to be able to utilize it using their computers as well.
5 Ways to Post to Instagram from Your Laptop or Desktop Computer
If you're interested in sharing your daily life or using Instagram as a business tool, you're in the right place! In this article, we've come up with a range of methods to help you in your Instagram uploading ventures!
To start off, here's our list of Instagram uploading options: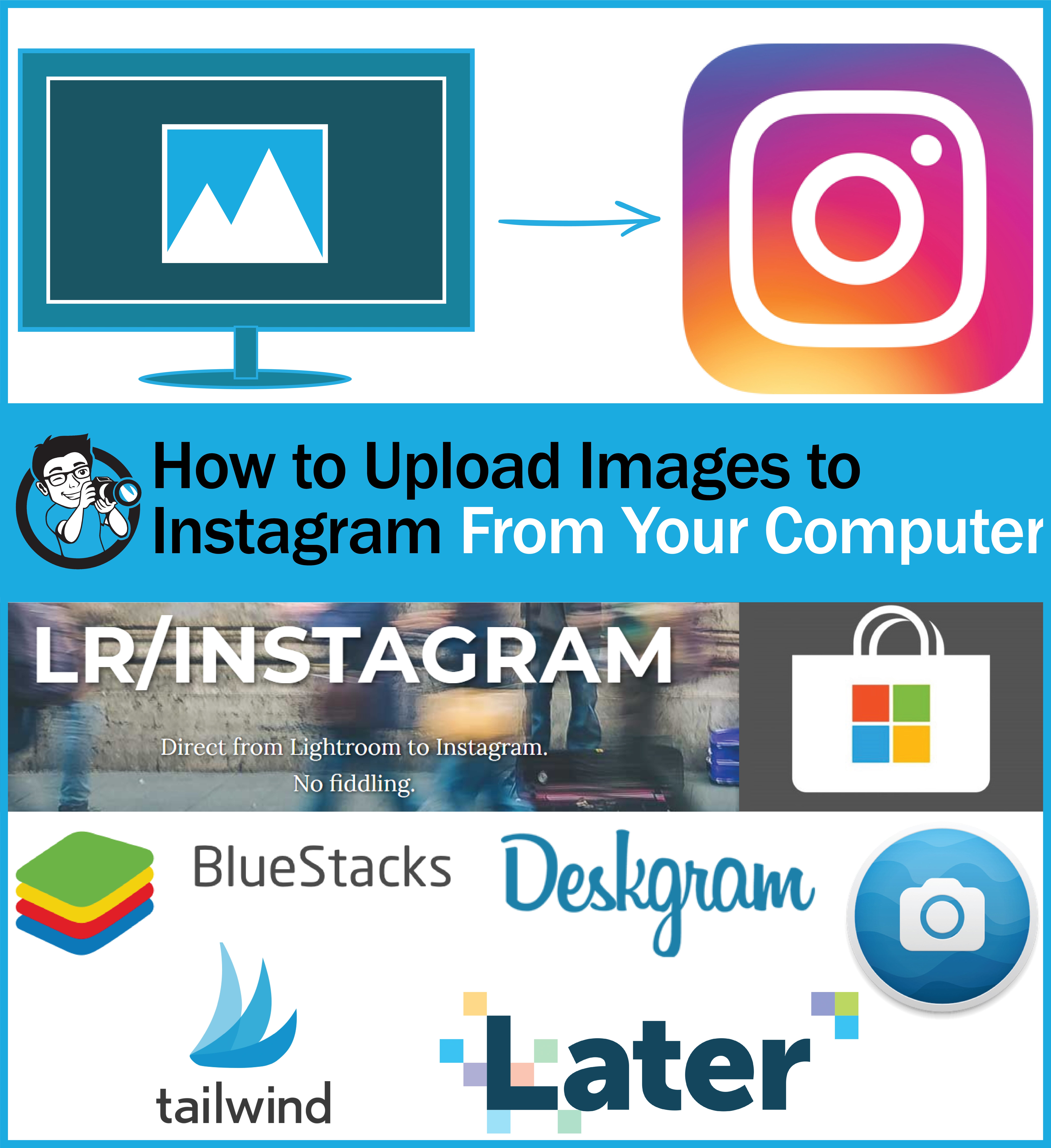 1. Tailwind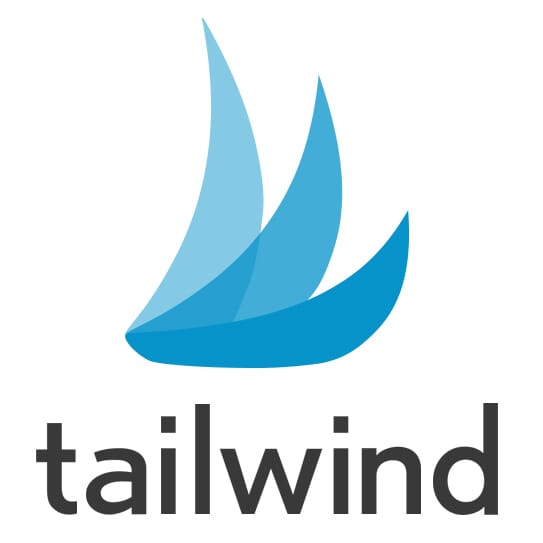 Do you need to be able to schedule posts ahead of time?
If so, Tailwind is precisely what you're looking for.
Tailwind is an integrated social media manager specifically designed for use with Instagram and Pinterest. This sort of tool is best suited to those using Instagram as a business tool.
Why?
It allows you to batch schedule as far in advance as you'd like.
You set it, then forget it.
Since this tool is designed for efficiency, it also has the option to create sets of hashtags that can be used on multiple posts. Say goodbye to thinking up hashtags and typing out each one every time you make a post.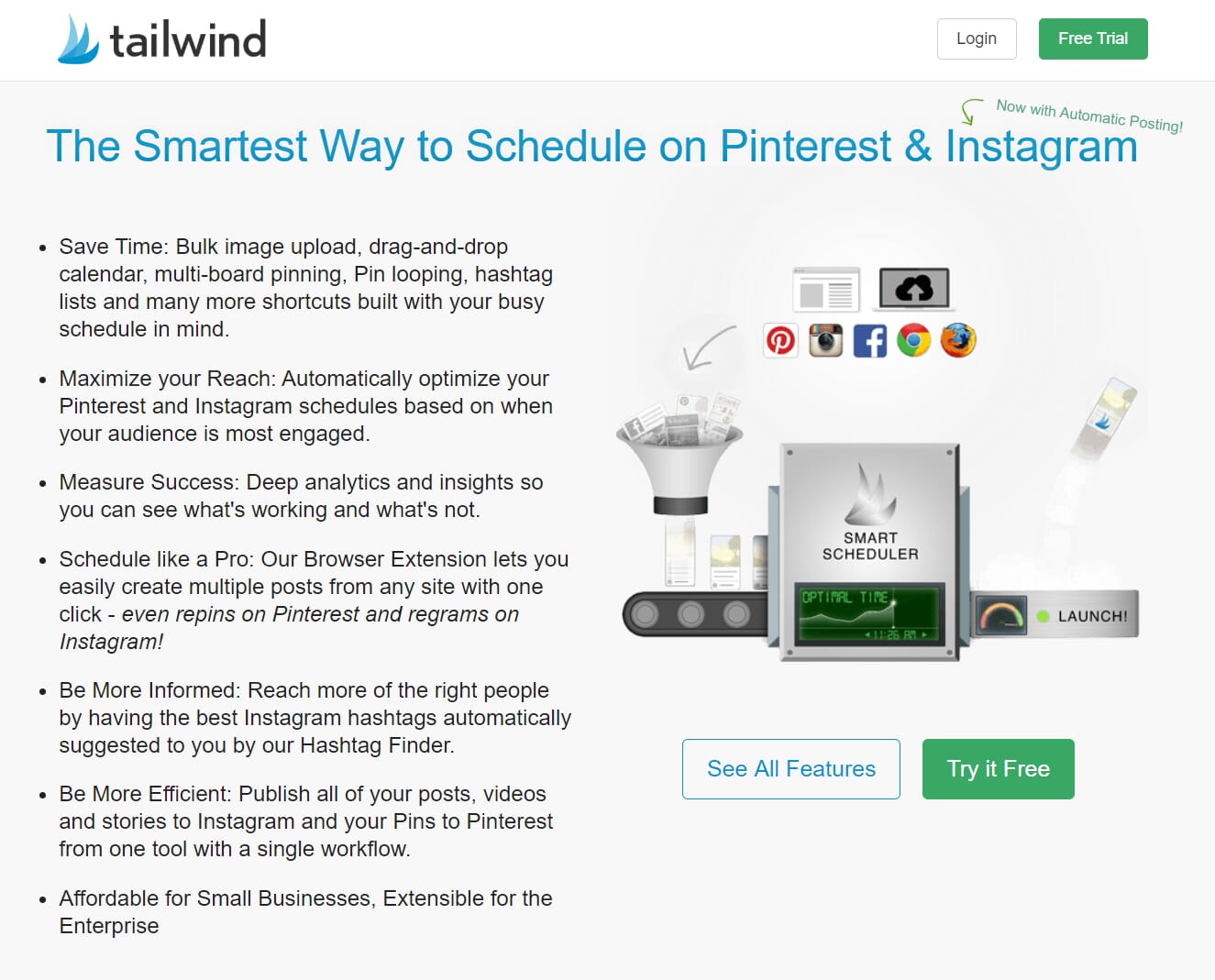 A marketing app like this is, of course, going to cost you. You can use Tailwind for a month for free before you have to pay a subscription. It costs $9.99/month after the trial is up.
2. Bluestacks


After installing their software, Bluestacks will emulate your mobile device on your desktop PC or Mac (Note: the new Apple Silicon processors are not supported yet).
If you're looking to use your computer for more than just uploading images to Instagram, Bluestacks might be the software for you.


This software mimics an Android device. That means you can install apps from the Google Play Store and use them on your computer just like you would on your phone.
What does that mean if you want to upload post to Instagram from your laptop?
All you have to do is install the Instagram app. Then you use it just how you would on your phone.
It's as simple as that.
There really are no restrictions on how you use the app. Plus, you also don't have to learn any new methods of uploading and editing images.
3. Later


Later is another post-scheduling tool similar to Tailwind. If you're looking to manage multiple Social Media accounts, Later offers scheduling for Instagram, Facebook, Twitter, and Pinterest!
Not only that, Later offers a generous Free option.
If you're interested in using Later as a free scheduling tool, it allows you to have one account and schedule 30 posts–that's almost a post a day for each month.
Just like Tailwind, you can save your hashtags and reuse them.

Using Later to schedule out posts is incredibly simple, too. All you have to do is upload the images you want to use, then drag and drop them onto an interactive scheduling calendar.
4. Instagram App (on the Microsoft Store)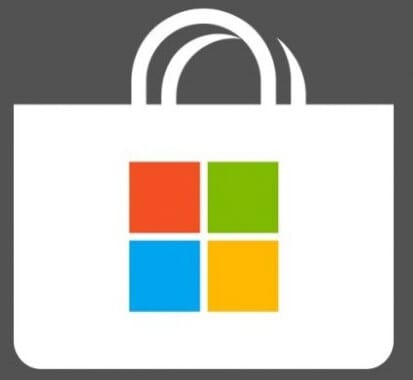 If you have a Windows computer with Windows 8 or later as the operating system, uploading images to Instagram from your computer couldn't be any easier.
All you have to do is go onto the Microsoft Store and install the Instagram app. You log in and use it just as you would on your phone.
Easy peasy.
What's great about this method is it's completely free, effortless to use, and doesn't require any third-party software/tools!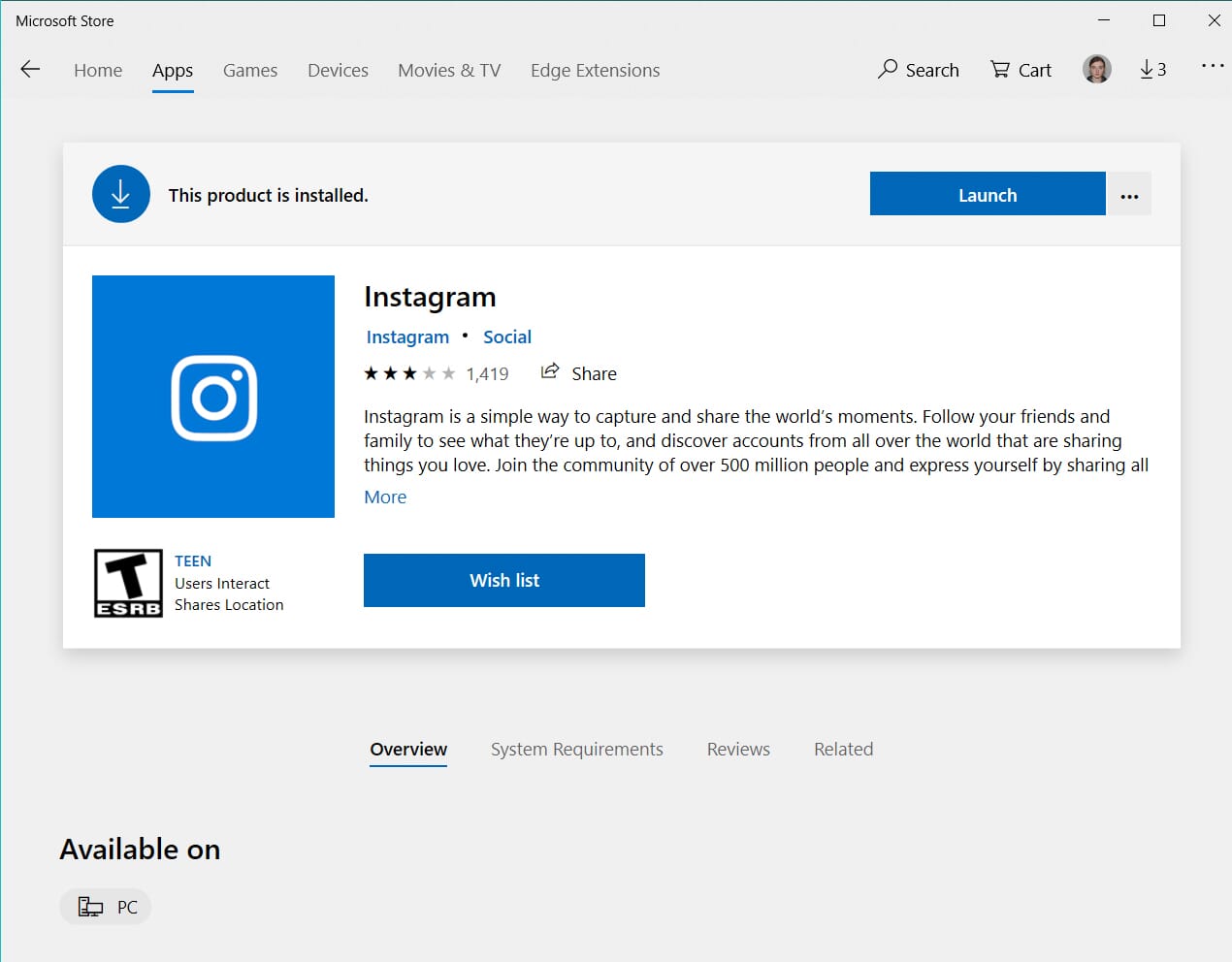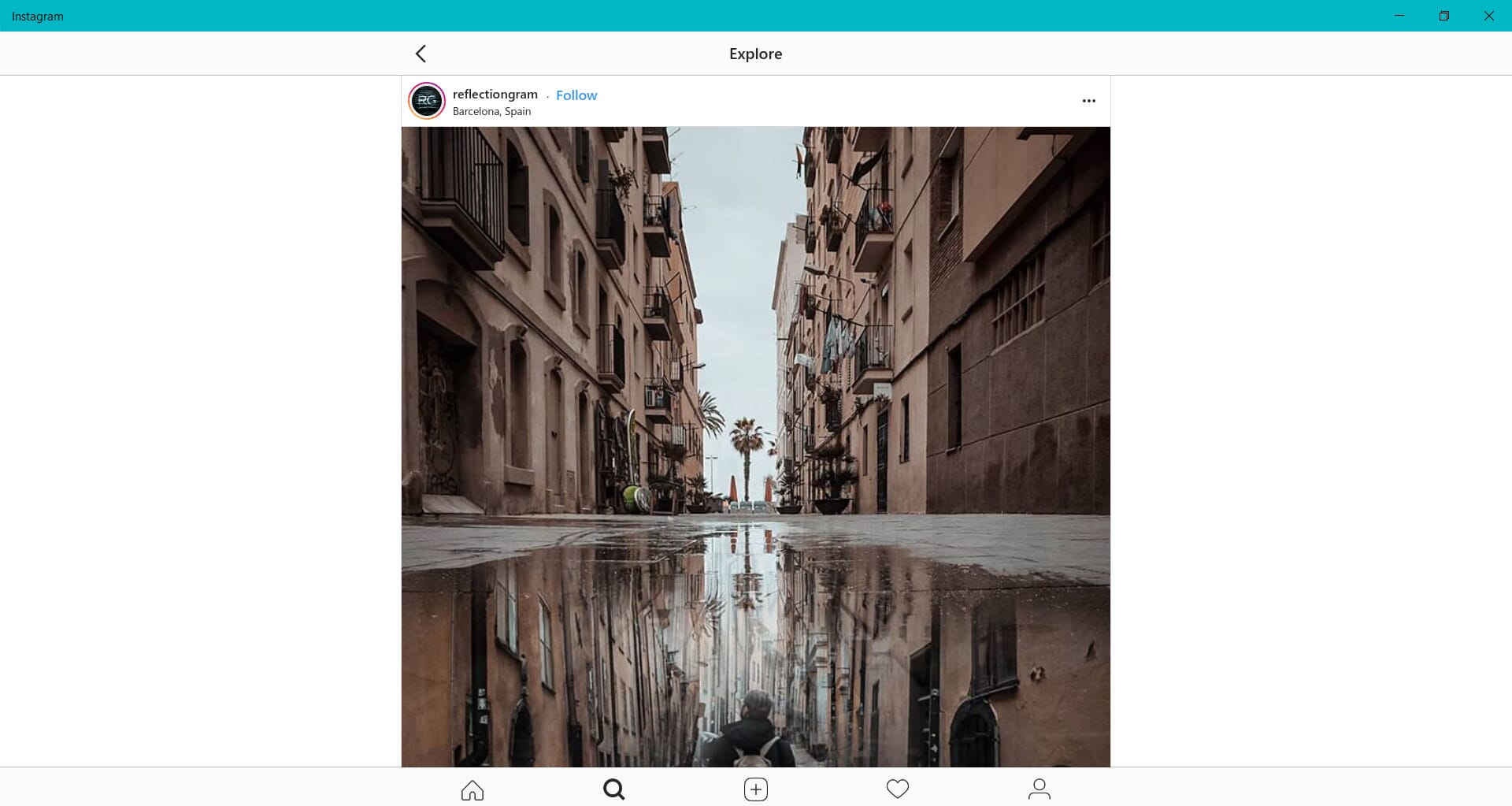 5. Developer Tools
If you feel confident using your browser's developer tools, this method requires no downloads whatsoever.
All you do is utilize the power of responsive design.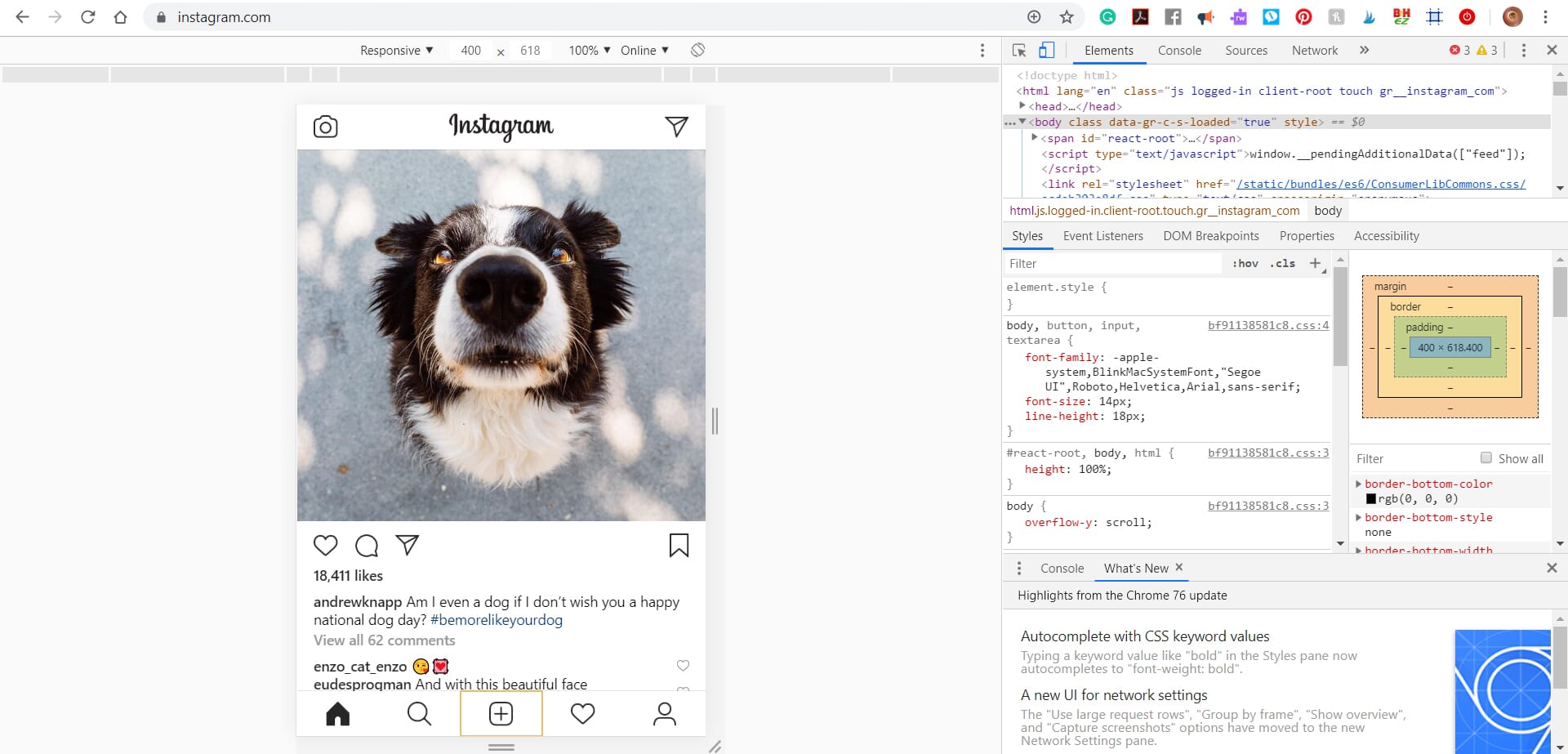 Using Developer Tools: Chrome
For Chrome users, follow these steps:
Click on the options button in the top-right corner. It's the button with three vertically arranged dots.
Hover over More Tools, then click on Developer Tools from the dropdown menu. (You can also access Developer Tools by pressing Shift + Control + I on your keyboard.)
When the Developer Tools box opens, click the Tablet/Phone icon in the upper right-hand corner of the box.
Refresh the Instagram page and you'll have the option to upload a post to Instagram from your laptop.


Using Developer Tools: Mozilla Firefox
If you use Firefox, simply press Shift + Control + M (or Command + Option + M for Mac Users). This will activate responsive design, allowing you to access Instagram as if you were on a phone.

Using Developer Tools: Microsoft Edge/ Internet Explorer
Microsoft Edge and Internet Explorer users just need to press F12, find the Emulation tab and set it to Emulate a Mobile device.

Using Developer Tools: Safari
If you use Safari, go to the Develop menu, select User-Agent, and finally, select Safari iOS 10 – iPhone.


Using Developer Tools: Opera
Those that use Opera will follow a similar method to Chrome users. Press Shift + Control + I to open up the Developer tools.
Then press the Mobile/Tablet button to toggle between a mobile device and a computer. Turns Out, It's Easy to Post on Instagram from Laptop and Desktop Computers!
As you can see, it really can be simple to post on Instagram from laptop and desktop computers. With a bit of know-how and the optional power of additional software, you can get posting your images in no time!
If you're a Windows 8 (or later) user, then all you have to do is install the free Instagram app. If you don't mind paying out, there are easy-to-use options for iOS and Windows users.
And if you like to schedule things out in advance, Tailwind and Later are great tools.
Maybe you have another method that you prefer to use? If so, feel free to share it in the comments.