Instagram is one of the most popular social media platforms available today. Using Instagram you can upload photos for the whole world to see. Many people use Instagram to document their daily lives, work, and travels.
You can search through thousands of photos uploaded by users on any number of subjects. It really is a fantastic platform that has a great deal to offer. Whilst this platform is primarily used on smartphones, it is possible to:
upload to Instagram from a PC or
(in case you own a Mac): to upload images to Instagram from a Mac
this article provides a comprehensive guide on how!
7 Tools to Upload Your Insta Pics from a PC/Mac
Why Can't You Just Login to Instagram.com and Upload Photos?
You have more than likely asked this question – most of us have! Why can't you upload to Instagram from a PC simply by using Instagram.com? The answer is just as simple. Instagram in their infinite wisdom basically hasn't included that feature into their web browser application! When using Instagram via a web browser, you can only view photos – there is no upload feature. We have no idea why they have done this. Maybe it was to encourage more downloads of the Instagram app?
Basic Tips to Remember when You Upload to Instagram from PC or MAC
Before we look at how to upload to Instagram from a MAC device or PC, we have provided some basic tips. If you want to make your Instagram photos stand out then there are certain steps you can follow. You have to remember that there is literally millions of people all posting pics – you have to know what you are doing to gain an advantage over the competition:
1. Use Hashtags
#travelPhotography #newYork #NBA #photography #superCars – these are Hashtags. Hashtags are like search terms that people can use to identify different groups of photos. A hashtag can literally be anything. A hashtag is essentially the # key with a random word or string of words.
Whatever subject you are uploading photos about, make sure you use a hashtag! For example, if you were uploading photos from a recent trip to Rome, the following could be some hashtags – #Rome #Italy #romePhotography #Colosseum #Vatican – the more hashtags you can include the more chances your images have of appearing in people's searches and gaining exposure.
2. Filters Are Not a Necessity
How many of you are guilty of this? What's the first thing you do when uploading an Instagram pic? Add a filter! Just because there is a nifty little feature to add filters to your pics, doesn't mean you have to use it! Instagram filters should be used sparingly. Use a filter if it enhances the photo. Don't simply use a filter because it looks cool – maybe the original photo looks better and more realistic?
Let your photo speak for itself and create a stunning composition that doesn't need a filter. Most people would prefer to look at a beautiful un-edited photo as opposed to the same old slightly aged filter that makes your photo look like a vintage snap!
3. Include a Description
Many people fall short when uploading Instagram pics as they neglect the description. How is your audience meant to know what the photo is if there is no description? A description provides context. A description provides additional information that can enhance a user's experience when looking at your photo.
You could even add website or blog links (in your bio) that users can click on to find out more info about you and your photos. Use the description property and make it relevant and useful! A description really can improve your Instagram photos and also be used as a potent marketing tool.
Great Apps to Upload Photos to Instagram from a Computer
So now we come to the fun part – the uploading. When you upload to Instagram from a PC or a Mac you have a greater variety of options and control. There is a plethora of useful apps and browser-based API's that allow you to quickly and efficiently upload to Instagram from your computer device. To help, we have listed 7 top methods that allow you to upload photos to Instagram from PC and MAC – enjoy!
⚠️ Warning: Lightroom to Instagram is currently not working (see comment below).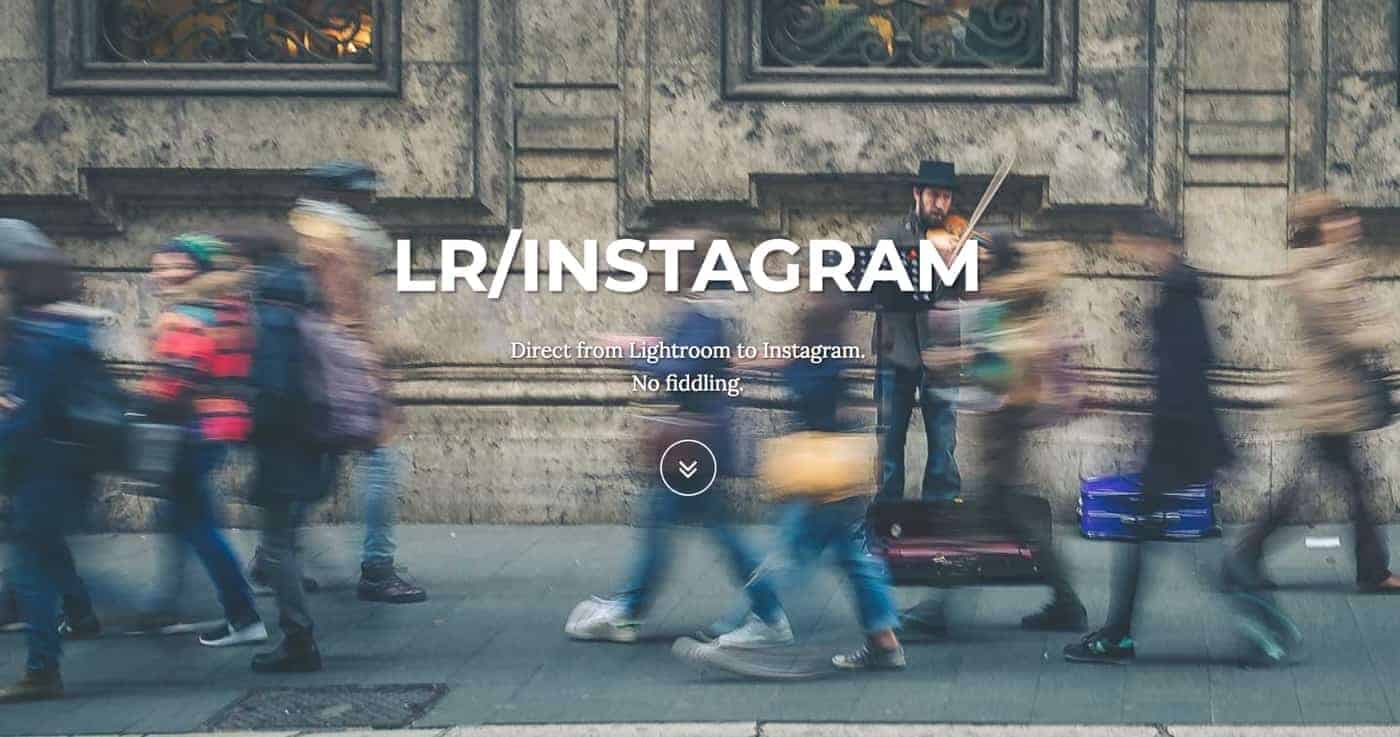 Adobe Lightroom is THE most popular photo editor and organizer available. What makes this program even more amazing, is that it has an array of social media uploading tools including Instagram! If you are a photographer or travel blogger, Lightroom is certainly a must-have program. You do have to download a plugin called LR/Instagram but once installed, it is an absolute breeze.
The plugin is simply fantastic. You can add multiple accounts and switch between them efficiently. Furthermore, you can add data to your photos such as captions and hashtags with specialized boxes.
The main benefit of using Lightroom to upload to Instagram to PC, however, is that you can use all of the programs photo editing power to make your Instagram pics truly shine. Forget about gimmicky filters – we are talking about full advanced RAW editing straight to your Insta account. If you want your Instagram photos to shine, Lightroom and LR/Lightroom is certainly the way forward!
2. Tailwind – PC/MAC (Cloud-Based)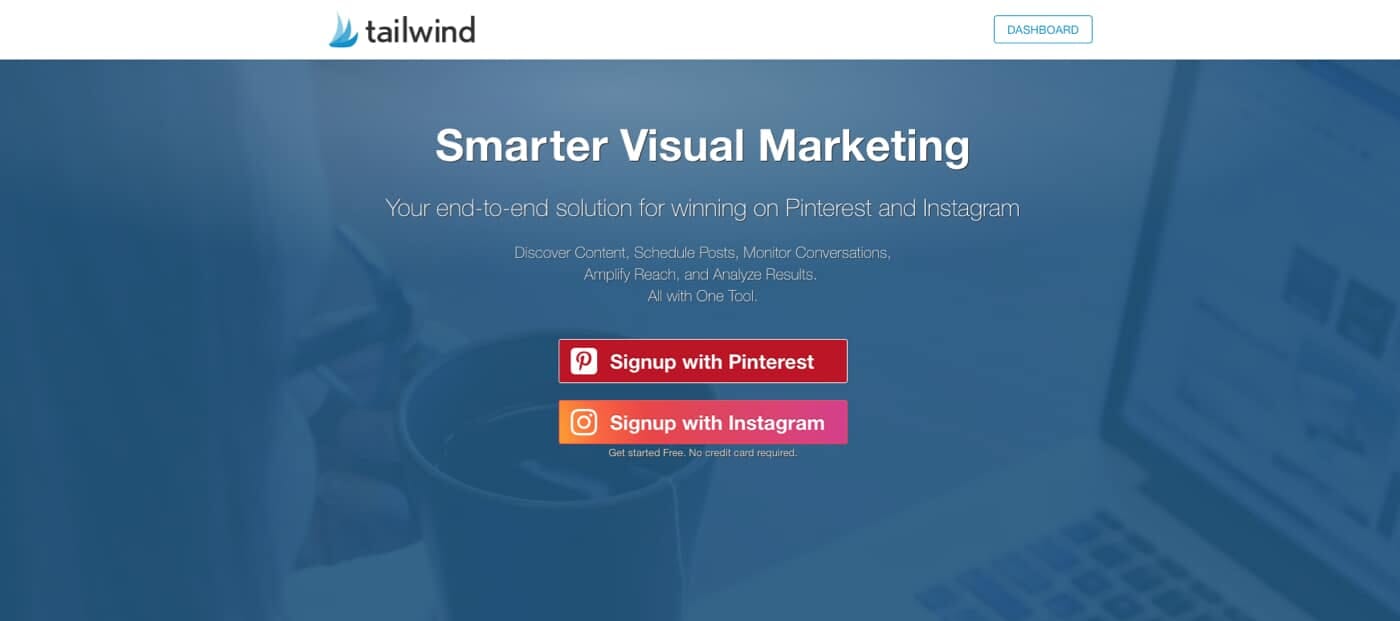 Tailwind is an awesome Instagram scheduler that allows you to upload photos and manage your Instagram account with ease (we currently use it for our Pinterest account). This app can actually be used to manage your Pinterest account too. If you are really serious about your Instagram account, this is a tool that you must take advantage of!
You can download a one month free trial version of Tailwind, but the full version costs $9.99 per month. We feel that the cost is certainly warranted considering the potential rewards you can make in return. What makes Tailwind even more alluring is the fact that it is partnered with Instagram – what more proof could you need of the quality of this uploading and scheduling tool? The following are some of the main features of Tailwind:
Bulk image upload
Calendar to manage and schedule uploads
Ability to create hashtag lists and other useful lists to hasten upload times
Optimize uploads to times when more users are active
Insight into popular hashtags and trends
Analytical tools to look at the success of your posts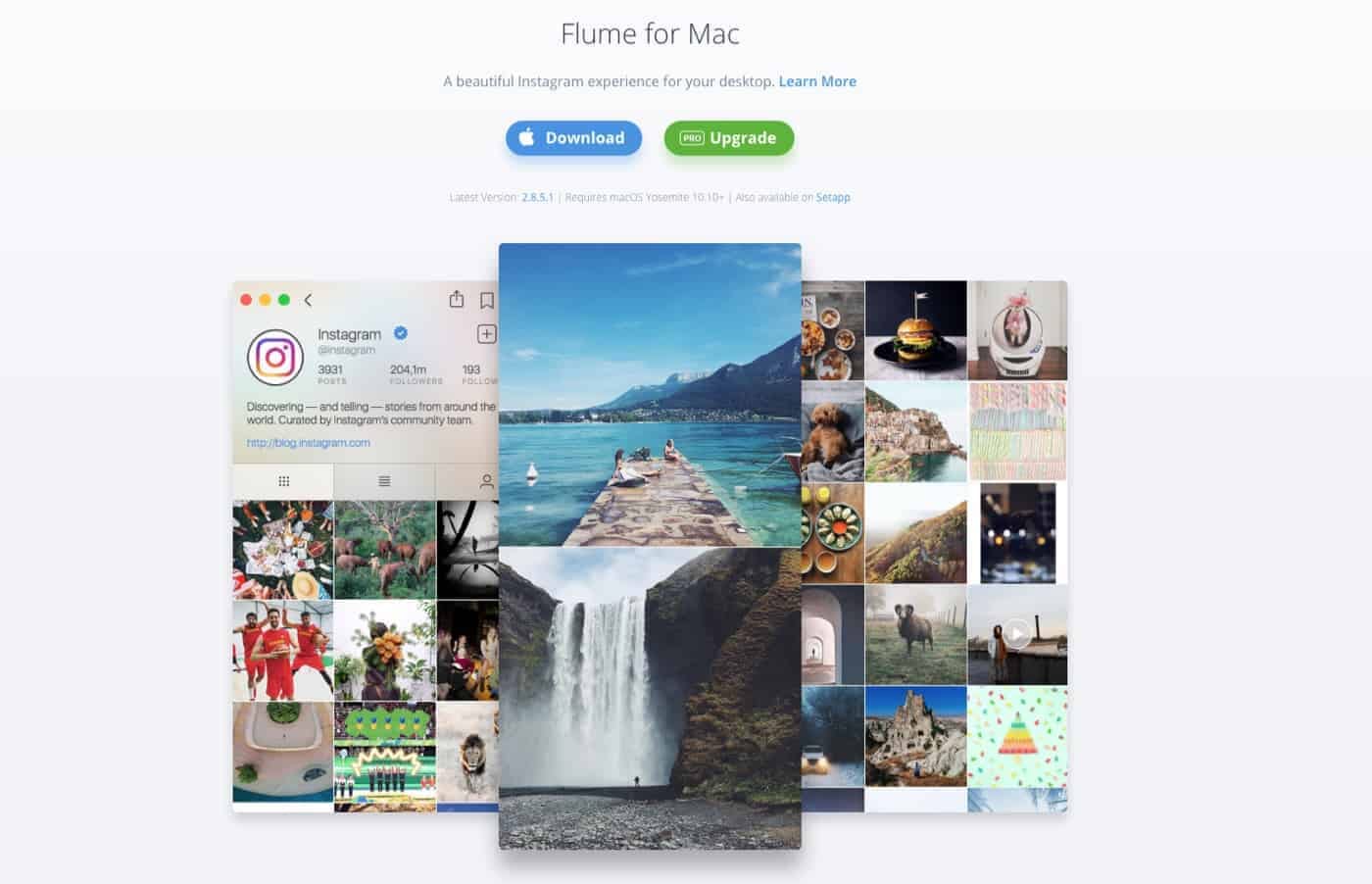 Flume is one of the most popular Mac apps for uploading and managing Instagram photos. This app is available as both a free version and a premium "Flume Pro" version. Although the free version is more than adequate, the Pro version is just $10.00. For serious Instagram MAC users, the small expense is well worth it.
At its most basic, Flume Pro effectively re-creates the Instagram interface on your MAC computer. You can use Flume to log in to your Instagram account and upload photos as if you were using the smartphone app itself. Moreover, you can add filters and the usual must-have Instagram features such as an image description and hashtags. The following are some more features that Flume has to offer:
Receive insights and statistics about your posts and followers
Receive notifications about your Instagram activity such as likes and new followers
Receive suggestions and news about popular content
Integrate other things such as Apple Maps into your feed
Uplet is an app that is similar to Gramblr but is only available for MAC devices. This app requires a one-off payment – there are three different purchase plans available:
Personal License for 1 MAC device: $19.95
Team License for 5x MAC devices: $49.95
Business License for 1 MAC device: $49.95
We feel that Uplet really is a well-developed tool and has a host of features offering much more than a simple Instagram photo and video upload. You can upload images in bulk which is a great tool if you have a project or group of travel snaps you wish to quickly upload for example.
The only downside to this app is that it doesn't feature any scheduling tools for automated posts – we felt that the bulk upload feature offsets this, however. The following are some of the main features of Uplet:
Add multiple photos instantly
Post-full-size images without the need for cropping
Advanced editing tools to spice up your photos
Cropping and re-size options available
Easily switch between different Instagram accounts
5. Gramblr – PC / MAC (Free)
⚠️ Update: Gramblr is currently unavailable

Gramblr is was essentially the PC/MAC version of Instagram. It is effectively a carbon copy of the Instagram app and is easy to use. This app is available for both Windows and MAC computers and it is free to use. For Windows computers, the app is just 3mb, and for MAC computers, 15mb. The installation process is simple and straightforward. To download the app simply follow the instructions from their website.
In terms of features, Gramblr has all the basic functionality of Instagram – you can log in to your Instagram account and then upload photos and videos as if you were using the app from your smartphone. The app also has great support and is regularly updated with fixes and new features. The following are some of the main features of Gramblr:
Automatic cropping for images to save time
Support for UTF-8 characters when entering image descriptions
Play the rating game to get free photo likes
Huge range of image filters with over 50 different options
Scheduling support to automate your uploads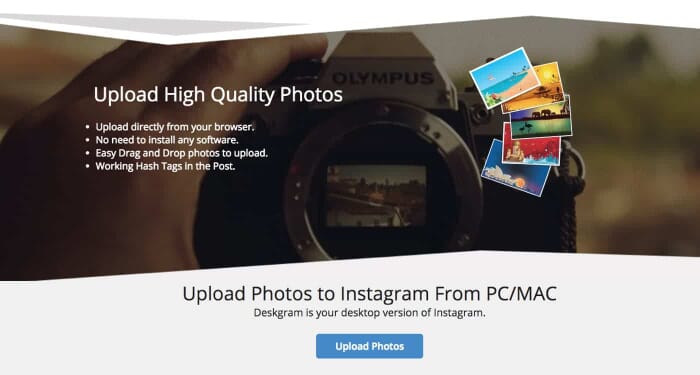 If you want an option to upload to Instagram from PC or MAC via a web browser then Deskgram is a perfect choice. Unlike the other apps listed, Deskgram actually works through a web browser such as Google Chrome or Safari. There is no download involved; you have to first install the Deskgram extension for your web browser which can be done through their website. Next, all you have to do is simply login to your Instagram account via the Deskgram login page.
The browser extension is easy to get to grips with and you essentially upload photos to Instagram in the usual way that you would on your smartphone or tablet. You can add filters, upload your pics, and add captions and hashtags. Furthermore, the whole interface is drag and drop which makes it really easy to use.
7. Bluestacks – PC / MAC (turn your Desktop into an Android OS)

Bluestacks is actually an Android emulator for both PC and MAC devices. You can download and use Bluestacks to recreate your android smartphone on your desktop computer. People often use Bluestacks to play mobile games on their computers, but it can be also used for other purposes. This emulator is highly rated and is one of the best rated in the industry.
You must first download and install Bluestacks. Once you have done this, you can then sync your Google play account and sign in – this will allow you to use any apps that are installed on your smartphone on the Bluestacks program.
Finally, you can then download and install the official Instagram app onto Bluestacks. You can then simply use the full Instagram app on your PC or MAC – simple!
This process will undoubtedly take longer than one of the other methods listed. However, once Bluestacks is installed, you can use it for any number of things such as playing games or managing other uploading apps.
Conclusion
As you can see, it is perfectly possible to upload to Instagram from PC and upload to Instagram from MAC devices. We don't always have the luxury of time. Sometimes it is not possible to upload photos in the heat of the moment straight from your smartphone.
Furthermore, do you really want to be glued to your smartphone screen instead of enjoying these precious moments and memories? By using one of the above apps, you can upload to Instagram in your own time and still enjoy the activities you are documenting! Let us know if you have any experience using these apps, or share you awesome Insta pics today!