This is a list of the best low light cameras. The list documents some tried and tested designs as well as some new designs with improved sensor and processing technology.
New Post: Best Low-Light Mirrorless Cameras
✔ Best Low Light Cameras
1. Sony Alpha a7S II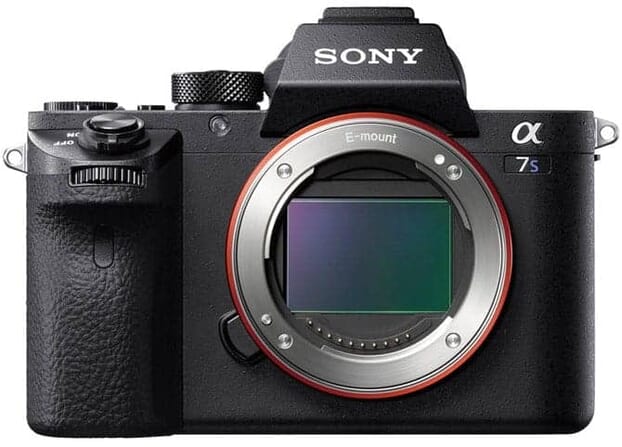 When it comes to low light performance, larger the sensor, better is the overall image quality. In that sense the Sony Alpha a7S II is probably one of the top two cameras that you will come across.
The Sony Alpha a7S II is the upgraded version of the original a7S and continues with the fantastic pedigree of Sony's high-end full-frame mirrorless systems.
The Large sensor is essential for low light photography where you need a better signal to noise ratio. You don't necessarily need a high resolution (higher megapixels). In that sense, the a7S II is the perfect foil for your low light photography pursuits.
Related Post: Best Cameras for Blogging
Sensor and Image Processing
The a7S II is powered by a 12.2-megapixel full-frame EXMOR CMOS sensor. A Smaller number of pixels means each of the sensors is physically larger in size and that they also have more space between them to collect the maximum amount of light.
Image processing is handled by the BIONZ image processing engine. Together, this gives the camera the audacity to shoot at an insanely high ISO level of ISO 409600. You probably never need to shoot at such high ISO levels. At more reasonable ISO levels say 3200 or even 6400, where high-resolution cameras routinely huff and puff and perform poorly, the a7S II keeps churning out clean, usable RAW frames.
Auto-focusing
Plus, the camera gains an insane auto-focusing mechanism that can lock focus even in such low light conditions where other cameras would fail to lock focus. And no we are not paid to say this!
Image Stabilization
The final spec that should bring a smile to any low light photographer's face is the introduction of a 5-axis image stabilization system. This system provides 4.5 stops of shake compensation. This should make low light portraitures and other photography much easier.
Though for long exposures image stabilization is anyways unsuitable and you would have to switch to a tripod. Regardless, it is good to have this feature in your camera. This is arguably one of the top two best low light cameras, if not the best.
2. Nikon D5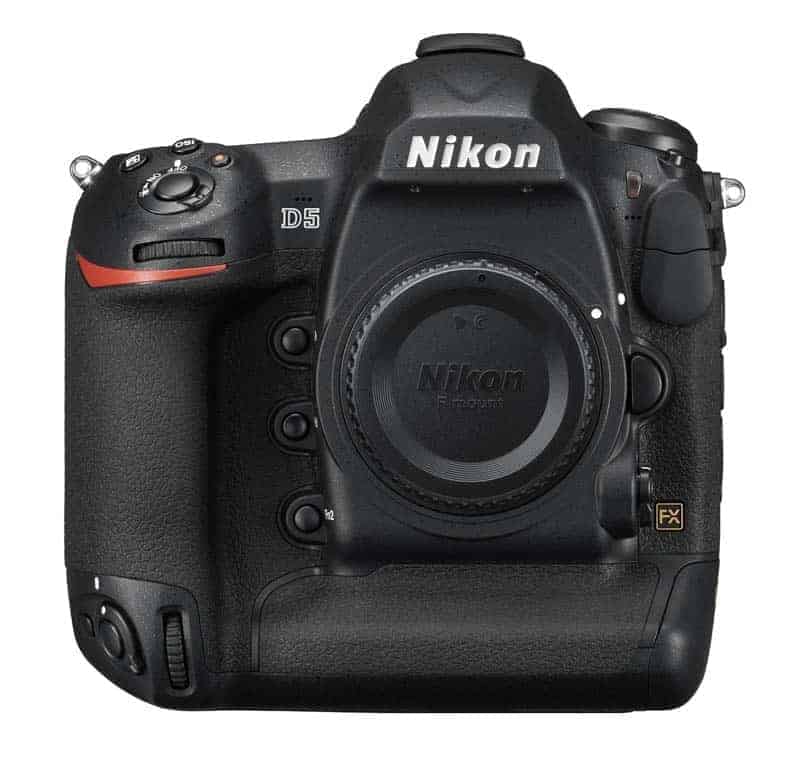 The Nikon D5 was launched to replace the D4S and the D4 and to bring users of both these cameras under one umbrella. The D5 is the current flagship Nikon full-frame.
Sensor and Image Processing
It is built around a 20.8 megapixel FX CMOS sensor. Image processing is powered by Nikon's EXPEED 5 image processor.
ISO and Noise-reduction
The native ISO capability of the camera is 102400 and can be further extended to up to 3280000. That's a phenomenal range, and realistically you would never be shooting at that ISO level no matter what.
Regardless, what works in favor of the D5, among other features, is a dedicated noise reduction system. This mechanism is designed to drastically reduce the high noise issues which tend to plague your images when shooting at incredibly high ISO levels.
Related Post: Basic Photography Terms
Auto-focusing
Another big plus point of the D5 is its blazing fast auto-focus mechanism and its excellent performance even in low light situations. The AF mechanism can lock in even at -4 EV, giving the D5 an incredibly powerful focusing capability and therefore a clear edge over its rivals. As a matter of fact, the D5, with its Multi-CAM 20K AF sensor is the first of its kind camera to have a dedicated AF sensor module.
The only thing that will go against the D5 is its lack of dynamic range in high ISO shooting. Overall, however, this camera is a real work-horse. It is designed to withstand pretty much everything that Mother Nature can throw at it and still keep shooting.
3. Canon 5D Mark IV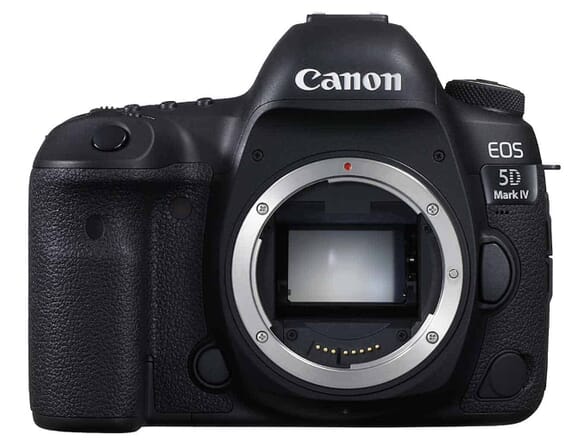 The Canon 5D Mark IV is the latest iteration of Canon's mid-range pro systems. Though significantly underpowered than the top of the line 1 series cameras, the 5D series has a strong fan following of its own.
Sensor and Image Processing
The 5D Mark IV is built around a 30.4 megapixel full-frame CMOS sensor. Image processing is powered by the DIGIC 6+ image processor.
Dual Pixel RAW
What we like about the 5D Mark IV are the improved shooting functionalities, Dual-pixel RAW, and increased ISO capabilities.
Related Post: Best Camera for Cruising Vacation
Auto-focusing
The new camera gains its auto-focusing prowess from the top of the line 1DX Mark II. A 61 – point high-density reticular AF mechanism with 41 cross-type AF points. Additionally, the AF points spread has been increased by 24% vertically over what we had seen on the older camera.
The central AF point is sensitive down to – 3EV in AF-S mode. However, if you switch to a faster lens and turn on live-view the central point will still lock focus at -4EV. This gives you unparalleled auto-focusing capabilities when shooting in live-view under low lighting conditions.
4. Nikon D750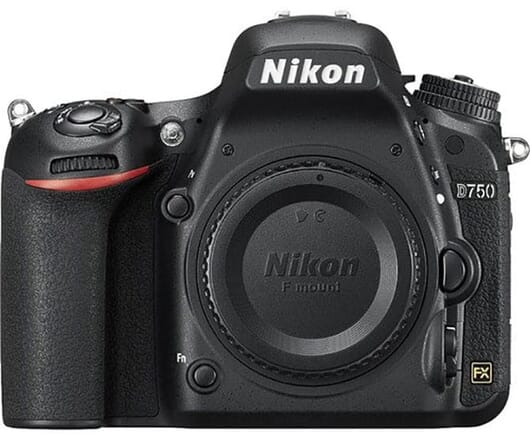 The Nikon D750 is one of the newest full-frame DSLRs released by Nikon. It is a budget full-frame camera but one that has pretty decent features even for a serious photographer. Of course one of them is its incredible low light performance, which we are interested about.
Sensor and Image Processing
The D750 is powered by a 24.3 megapixel FX CMOS sensor, and image processing is powered by Nikon's EXPEED 4 image processor. Auto-focusing is powered by the Multi-CAM 3500FX II a 51-point AF sensor based system.
The system is sensitive to up to -3EV giving you a choice to effectively shoot even in the most demanding low light conditions and easily auto-focus without major issues.
This is one area where the D750 outguns other 'lower' range FX and even higher end DX cameras. Needless to say, we are interested in this feature of the camera for our discussion. ISO range on the D750's Sony made sensor is 12800.
ISO Invariance
One of the features of the D750 is its ability to shoot at the lowest ISO setting and retain all the information that can be recovered by simply pushing the exposure during post-processing without introducing additional noise. This is known as ISO invariance.
Metering and Auto ISO Control
Additionally, metering is powered by a dedicated 91k-pixel RGB sensor. An interesting feature on the D750 is the Auto ISO control even when shooting in manual mode. Comes handy when you don't want to change either the depth of field or the shutter speed for any reason.
One thing that we did not like on the D750, and that tells you that this is not one of the top-tier FX cameras, is the lack of adequate cross-type AF sensors.
There are only 15 cross-type AF sensors on this camera. This is one area where low light capability is going to be hampered. This is because in low light situations contrast is less obvious and all line sensors can detect contrast in only one direction. In that regard, it loses out to some of the more advanced systems in the market. But overall this is one of the best low light cameras.
5. Nikon D7200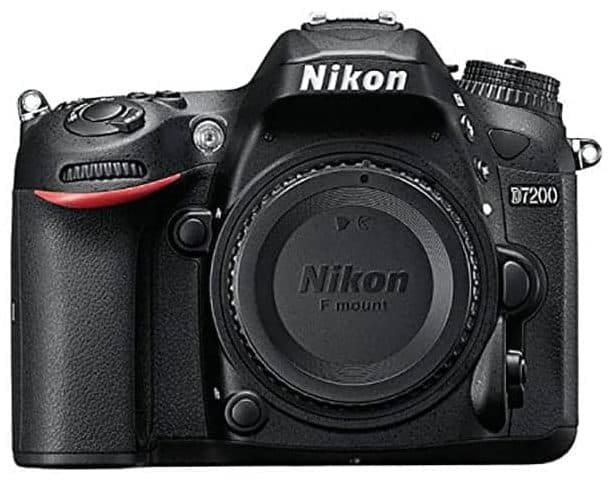 Now for a few APS-C sensor based options. There are some cameras in this range which offer decent performance in low light. One of them is the crop sensor powered Nikon D7200. The D7200 is the third in the D7xxx series and is a formidable mid-range camera.
Sensor and Image Processing
The camera is powered by a 24.2-megapixel DX-format CMOS sensor and image processing is handled by EXPEED 4 image processor. Just like the D750 we discussed above the D750 also has a Multi-CAM 3500 II focusing sensor powered by 51 AF points. 15 of these AF points are cross-type.
Auto-focusing
All of the AF points are now sensitive down to -3 EV giving you an incredible reach to work without issues in low light situations. The sensor has a native ISO range of up to 25600. It can be further pushed to ISO 51200 and 102400 (black and white dedicated).
ISO Invariance
A true test of a camera's low light performance is the ability to capture dynamic range even when shooting in such conditions. This is where the D7200 performs as good as any other camera we have discussed here and significantly better than its peers in the APS-C segment.
You can take any underexposed image and push the exposure beyond 4 EV and even all the way up to 6 EV and get an extremely high dynamic range. No noticeable banding as well when you push the exposure, and there is no significant noise either.
Another advantage of the ISO invariance of the camera means you don't have to use a high ISO number or having to frequently change ISO or compromise on the depth of field or shutter speed because there is less light to go around.
Finally, with invariance you can choose to expose for the highlights, especially when shooting cityscapes or street scenes or fireworks by choosing to under-expose; because, essentially, you know you can push the shadows later on.
You can shoot with whatever your desired aperture is (therefore retain the desired depth of field) and shutter speed (therefore use a fast shutter speed to freeze a moment) and still be able to get a good exposure by pushing the exposure during post processing. To round off this is one of the best low light cameras with an APS-C sensor.
6. Sony Alpha a6300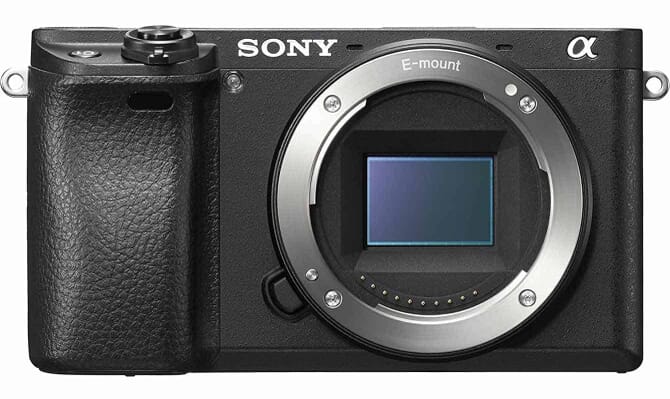 The Sony Alpha a6300 is a dated design. But it continues to chug along with a dedicated fan following and a more than decent performance. Recently, the updated a6500 has been released. The a6300 continues to be on this list, because of its sheer performance.
Sensor and Image Processing
The a6300 is powered by a 24.2 megapixel APS-C EXMOR CMOS sensor with BIONZ X image processor. Shooting at low ISO and pushing them during post-processing while expecting a greater degree of dynamic range is the order of the day.
ISO
The native ISO range of the camera is 100 – 25600. But you can further extend it to 100 – 51200. Though the a6300 is not the best in the business, cameras like the D7200 (discussed above) rates much better; it is not far off either. The camera performs better than expected when you push the exposure during post-processing. Shadow areas do display some noise, but that is within expected levels.
The only drawback being when you switch to the electronic shutter. The readout becomes 12-bit instead of 14 and a noticeable difference in dynamic range results.
7. Canon EOS 80D
Sensor and Image Processing
The Canon 80D is a mid-range camera built around a 24.2-megapixel crop (APS-C) sensor. Image processing is powered by Canon's DIGIC 6 image processing. Powering the autofocusing system is a 45-point all cross-type mechanism. Plus, the camera features the versatile dual-pixel CMOS AF technology.
Related Post: Canon 80D vs. 70D
Auto-focusing
One of the elements of a good reliable AF system is cross-type AF sensors, and in that regard, the EOS 80D is a powerful one. But what is more important is its ability to auto-focus in low light.
In that sense, all the AF points are capable of auto-focusing down to -3 EV which gives fantastic opportunities to you to focus even in very low lighting.
Noise Reduction Technology
The EOS 80D's sensor has very low sensor noise. This has been achieved by placing an Analog – to – digital converter chip right on the sensor. The conversion happens on the sensor itself. Traditional sensors send out the analog signals to a digital converter via wiring. That can add to the overall noise levels. On the 80D this has been avoided therefore noise has been kept down to a minimum.
This is what you would want when pushing these exposures shot at low ISO, and therefore low inherent noise and high dynamic range which you can recover by pushing the under-exposed frames in post.
Additionally, what it means is that with the EOS 80D you can shoot at a much lower ISO (say 100), when ideally you need a higher ISO (under normal circumstances), and therefore shoot with your preferred exposure value (aperture and shutter speed).
Finally, push the exposure in post-processing without inducing too much noise in your images. Long story short, the new technology powered EOS 80D is ISO-invariant and is one of the best low light cameras.
---
Note: As an Amazon Associate we earn from qualifying purchases. Certain content that appears on PhotoWorkout.com comes from Amazon. This content is provided 'as is' and is subject to change or removal at any time.