The Canon EOS R is Canon's priciest mirrorless option as of late, but how does it hold up as a camera? Is it worth buying? And who should think about purchasing the EOS R?
That's what this article is all about.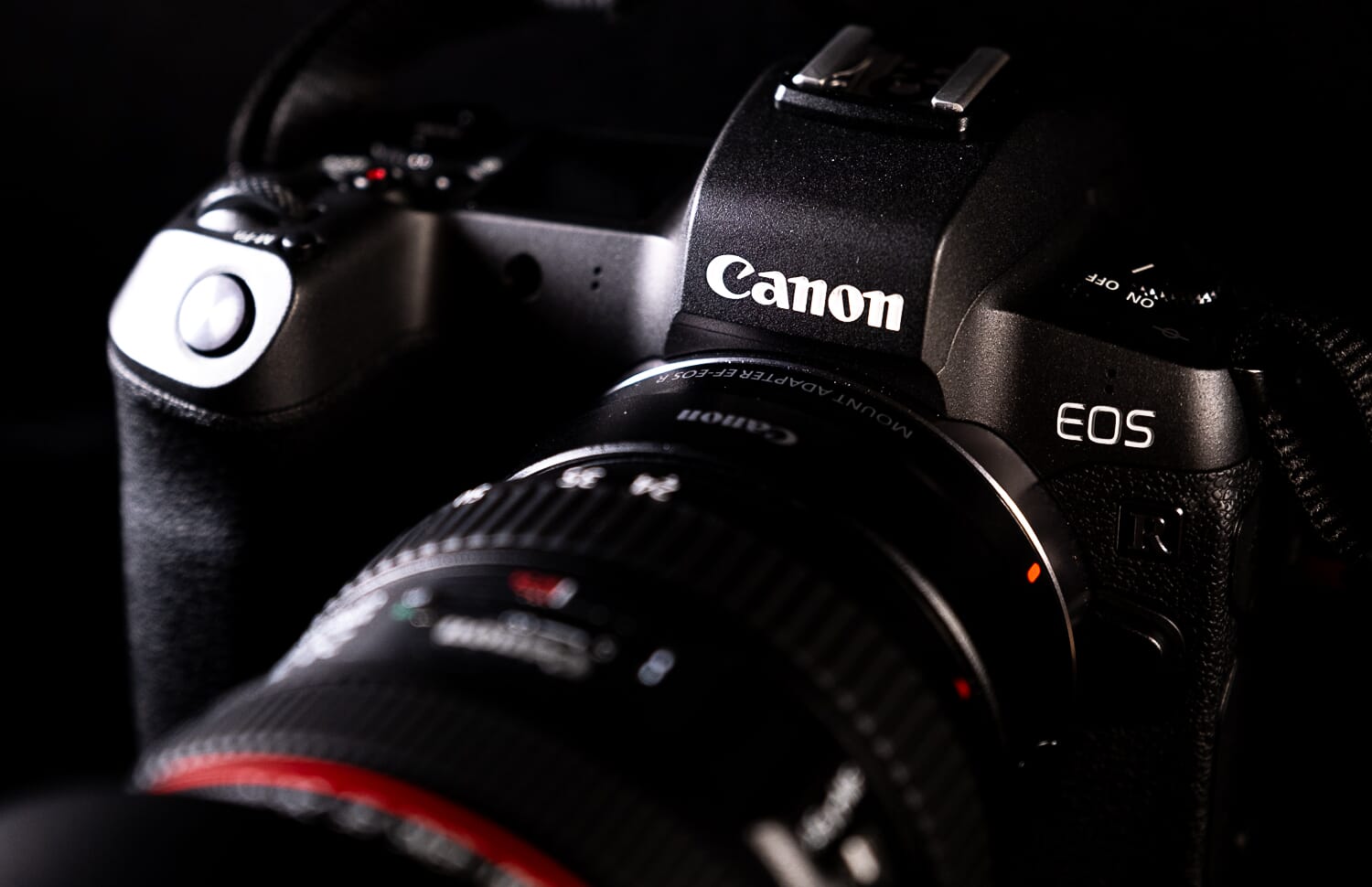 After shooting with the EOS R for several weeks, I'm prepared to reveal everything you need to know about Canon's highest-end mirrorless camera – the good, the bad, and everything in between.
Let's get started.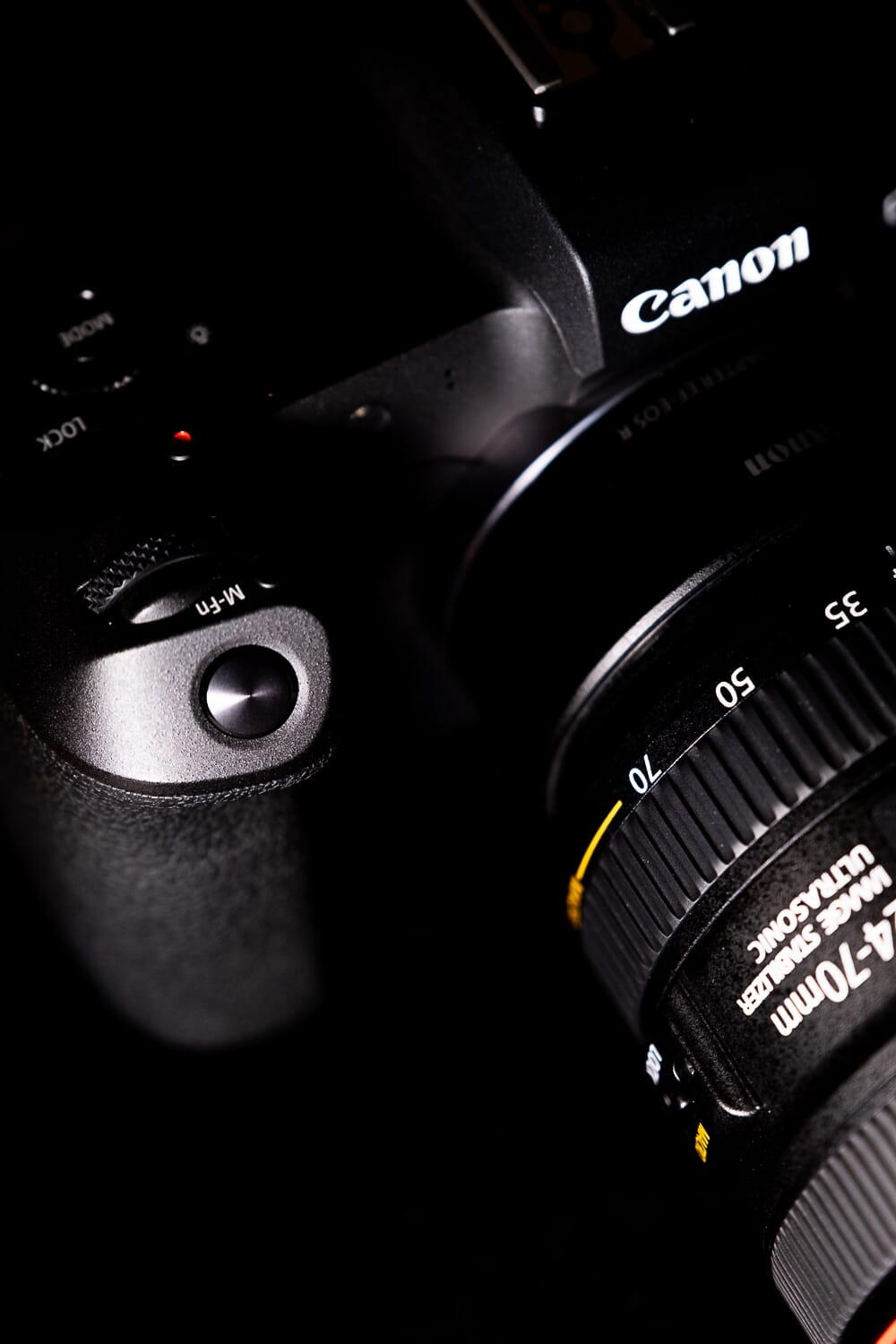 When you buy through links on our site, we may earn a commission at no cost to you. We evaluate products independently. Commissions do not affect our evaluations.
The Canon EOS R: Overview
The Canon EOS R debuted back in late 2018 as Canon's only full-frame mirrorless camera, which contrasted with Canon's earlier M-series APS-C mirrorless lineup.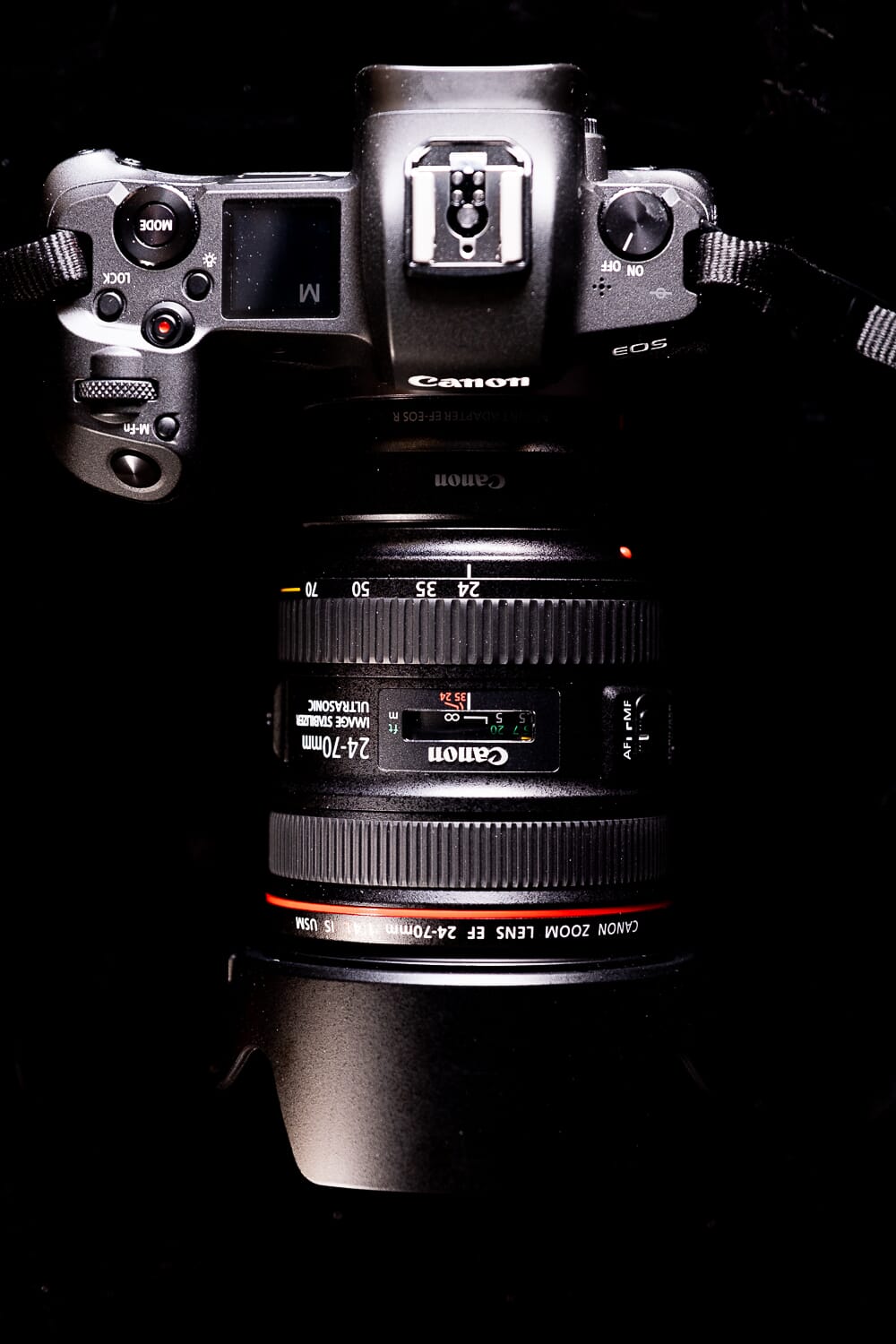 Included in the EOS R:
A powerful, 30.3 MP sensor, featuring an ISO range of ISO 100 to ISO 40,000 (ISO 50 to ISO 102,400 when expanded).
Continuous shooting speeds of 8 frames per second.
A 3.69M-dot OLED viewfinder.
Canon's famous Dual Pixel AF.
A weather-sealed body.
And 4K/30p video, albeit with a significant (1.8x) sensor crop.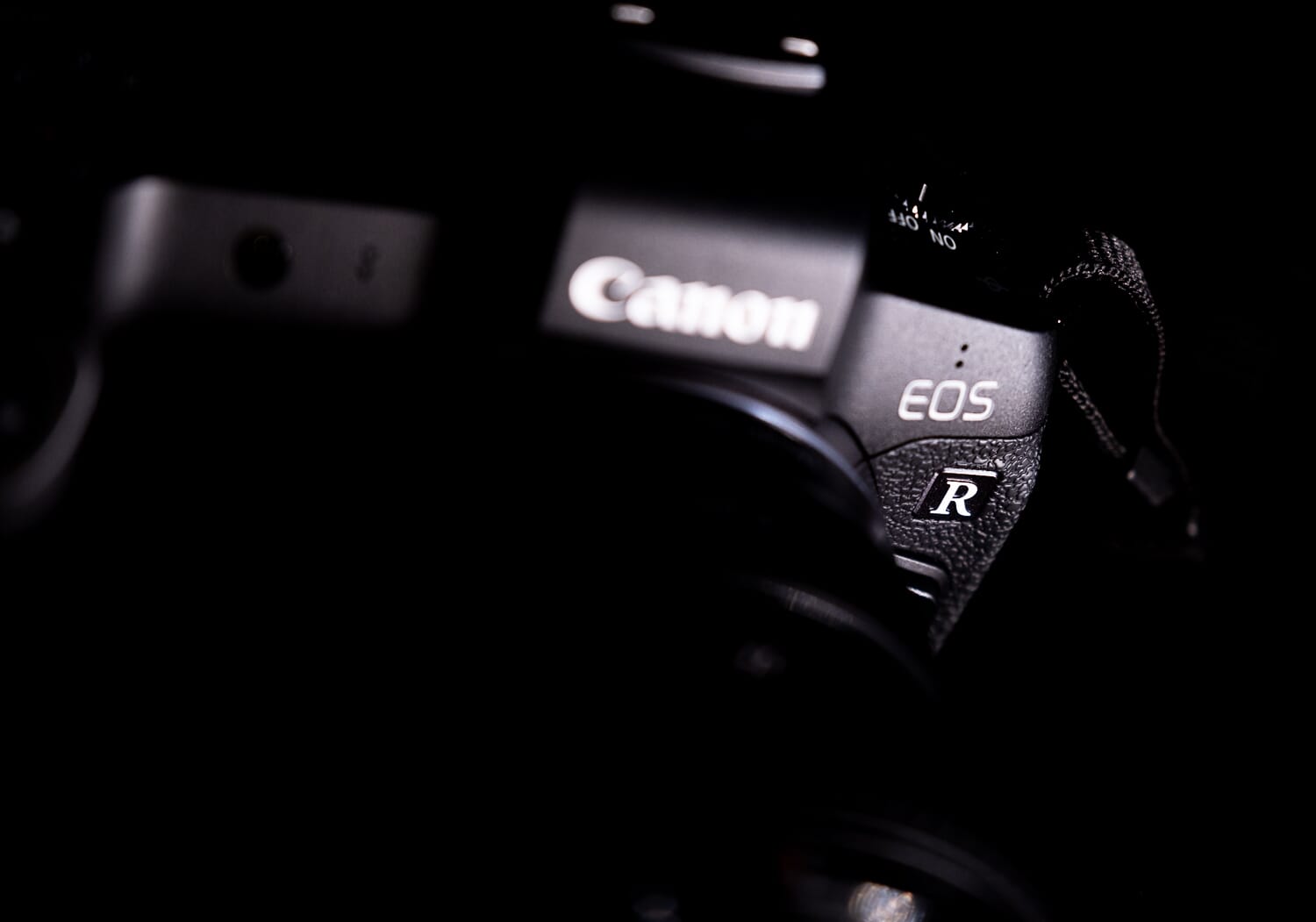 Note that now, 1.5 years after its debut, the Canon EOS R sits at the top of the Canon mirrorless lineup, just above its only other current full-frame mirrorless offering, the Canon EOS RP. Much lower down (and for a much lower price) you'll find cameras such as the Canon EOS M50, the Canon EOS M5, and the Canon EOS M6 Mark II, which are a middle-of-the-pack type of APS-C mirrorless option.
Note that Canon, in order to persuade its DSLR users to stay with their company when switching to mirrorless, released three EF to RF adapters – which allow you to mount Canon EF and EF-S lenses onto Canon RF cameras (currently just the EOS R and the EOS RP). These adapters work flawlessly, which makes it possible to move from a Canon DSLR to a Canon RF mirrorless option without a hitch.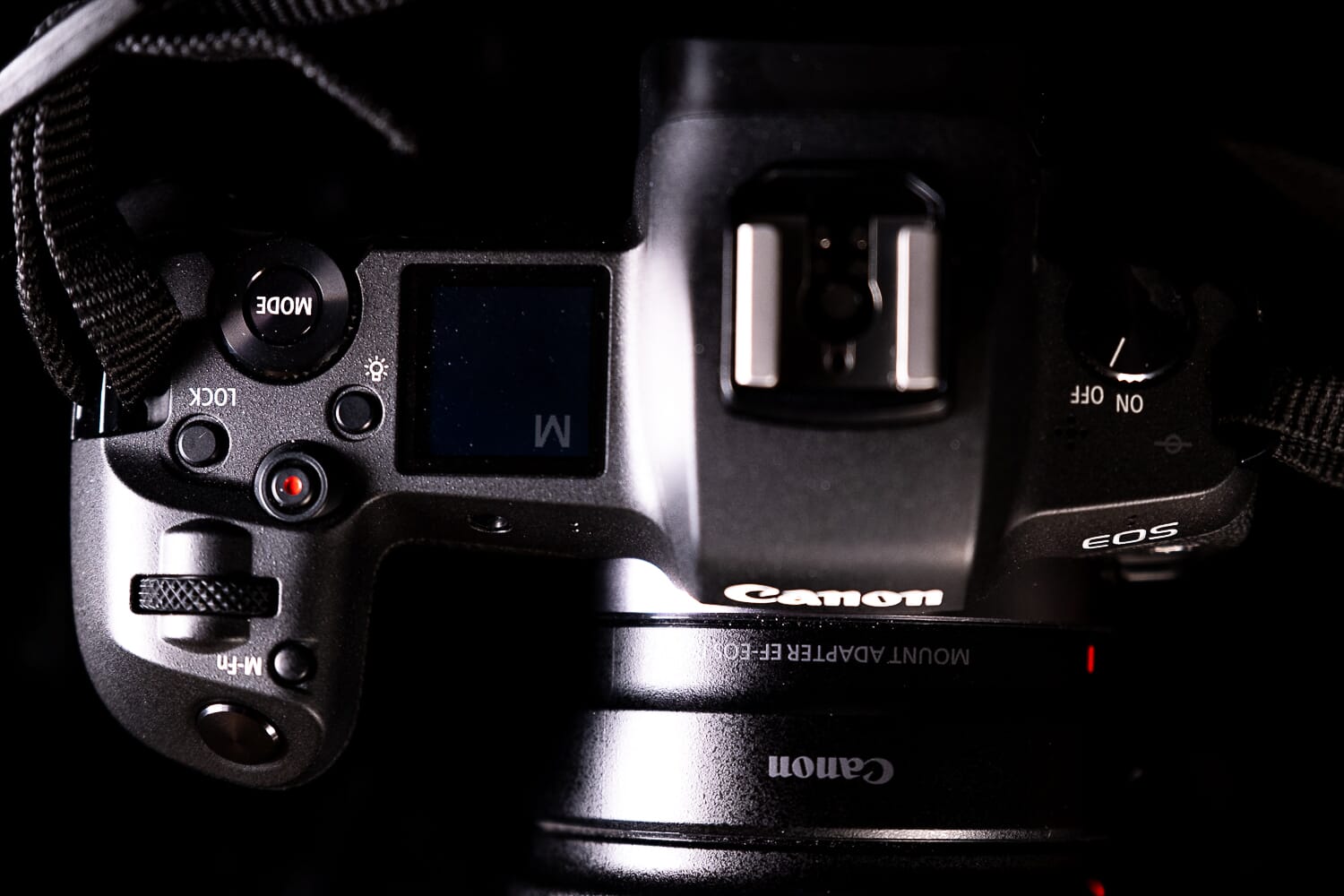 But is it worth it? Should a Canon DSLR shooter consider switching to Canon mirrorless or, more specifically, to the Canon EOS R?
And what about other, non-Canon photographers? Does the EOS R give them a reason to switch to Canon?
To answer these questions, let's take a closer look at the EOS R, starting with:
Build Quality and Ergonomics
The Canon EOS R build quality is good, though it could be better, and serious professionals shooters may find its durability lacking compared to other top models from other manufacturers.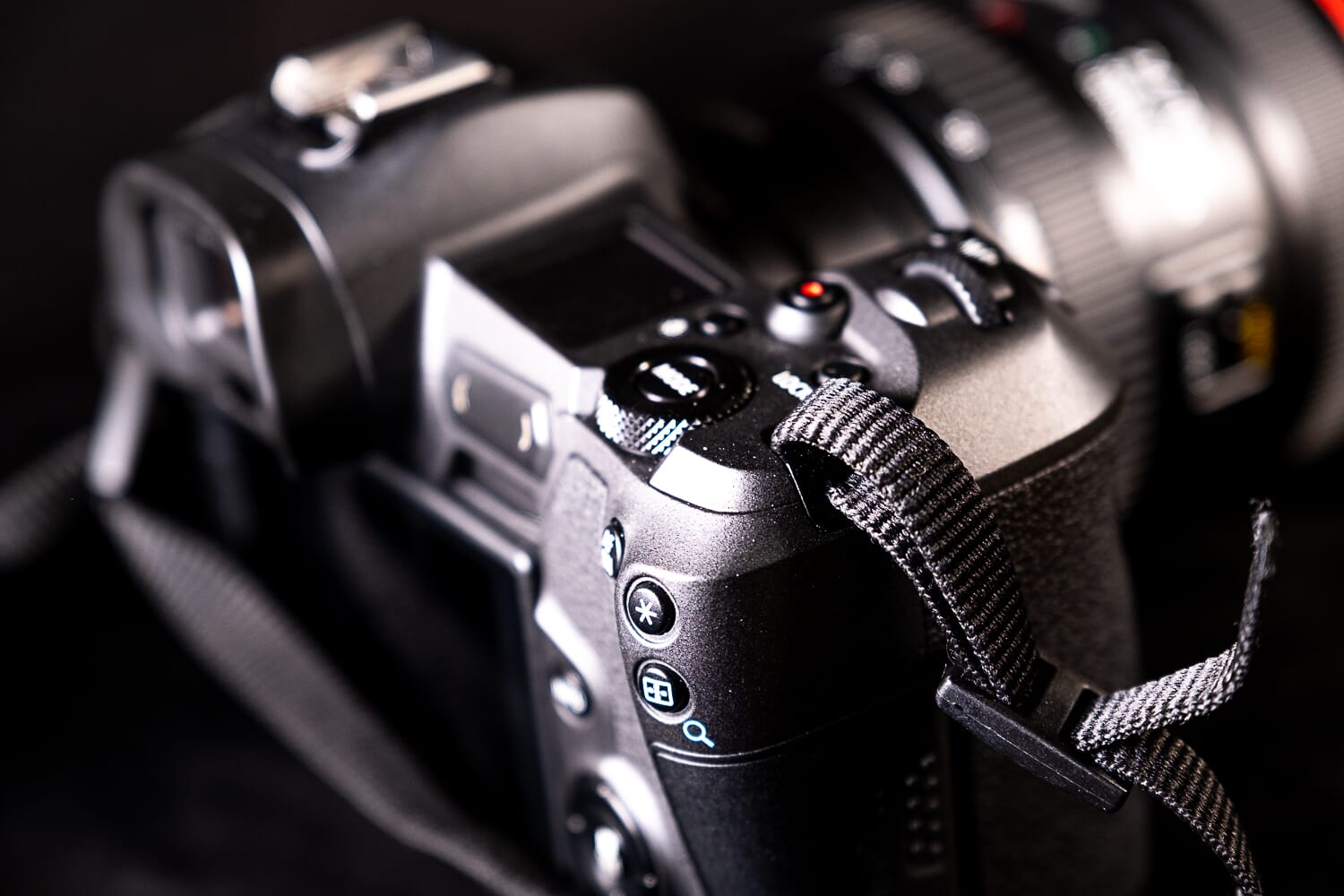 The body is weather-sealed, but it's not on the same level as, say, a Canon 1DX camera, nor does it compete with Nikon's high-end Z7 mirrorless model. I've taken the EOS R out in both light rain and light snow, as well as temperatures down to 15-degrees Fahrenheit or so, and its held up well. But I wouldn't be comfortable using it without a rain cover in anything more intense.
That said, the EOS R feels well-built; it's certainly a step up from the more plasticky Canon models, and the lack of ruggedness contributes to its relatively light weight (especially given the size). One thing that's a bit frustrating for photographers who love the compact size of mirrorless bodies is the EOS R's large size. It's not quite as thick as a standard Canon DSLR, but it's not much thinner, either. When I mount my Canon EF lenses on the EOS R, the setup is almost indistinguishable from a DSLR kit.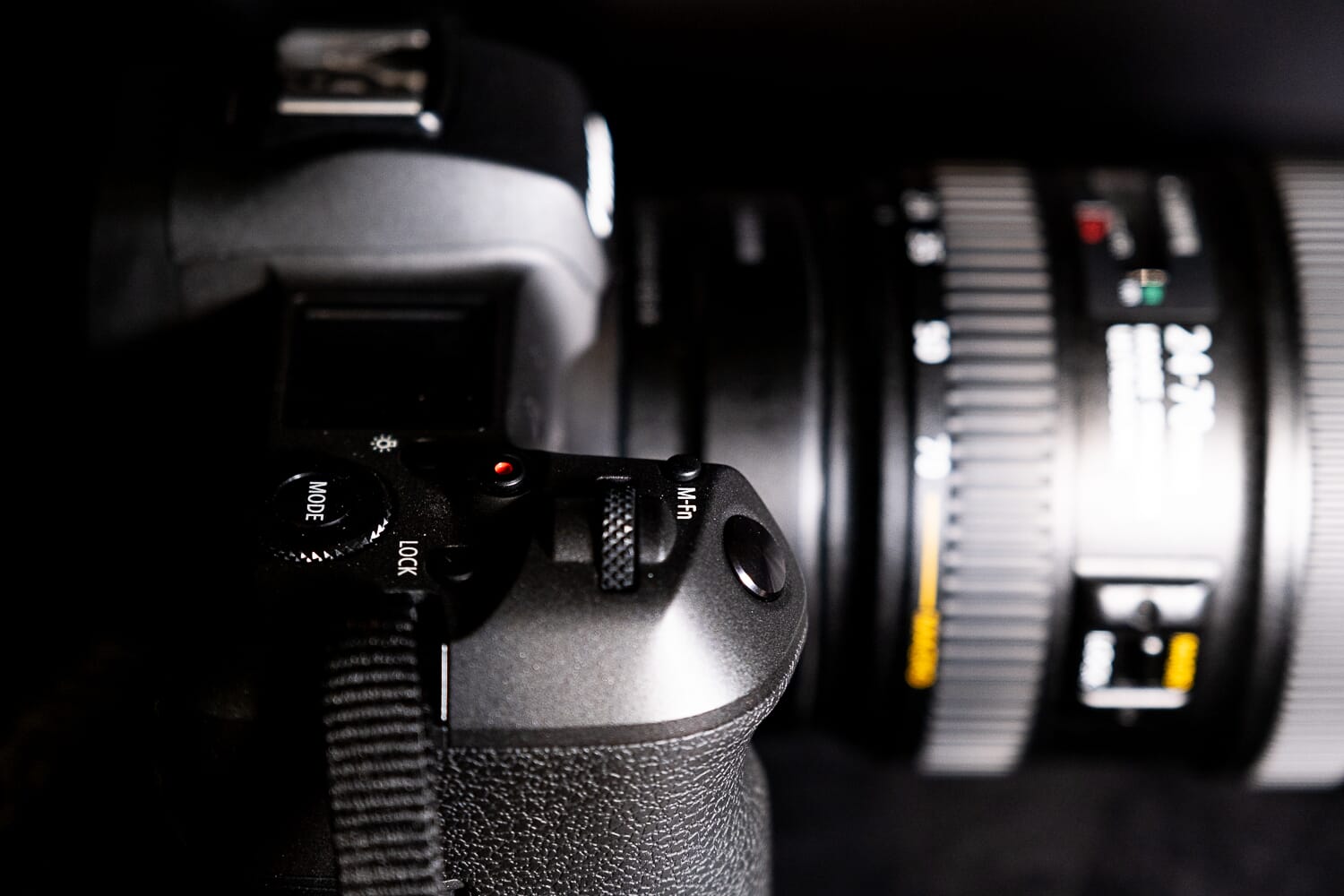 As for the ergonomics, the general feel of the EOS R is good – I've always liked Canon's DSLR bodies, and the EOS R isn't much different. The grip is large and easy to work with, while the buttons and dials are laid out in an intuitive manner. The main difference between the EOS R and many of Canon's DSLRs is the lack of a joystick for AF selection; you now choose AF points by scrolling with the multi-controller, or by tapping on the LCD (and the latter option is far more useful).
Speaking of LCDs, you do get a fully articulating touchscreen, which is useful for vlogging and doing still photography when shooting from uncomfortable positions. The AF selection function is nice, but not always reliable. It's easy to tap the wrong AF area with the tip of your nose, especially when shooting vertically. And while Canon offers the ability to program only parts of the screen for AF selection, the smaller the screen, the less convenient it becomes.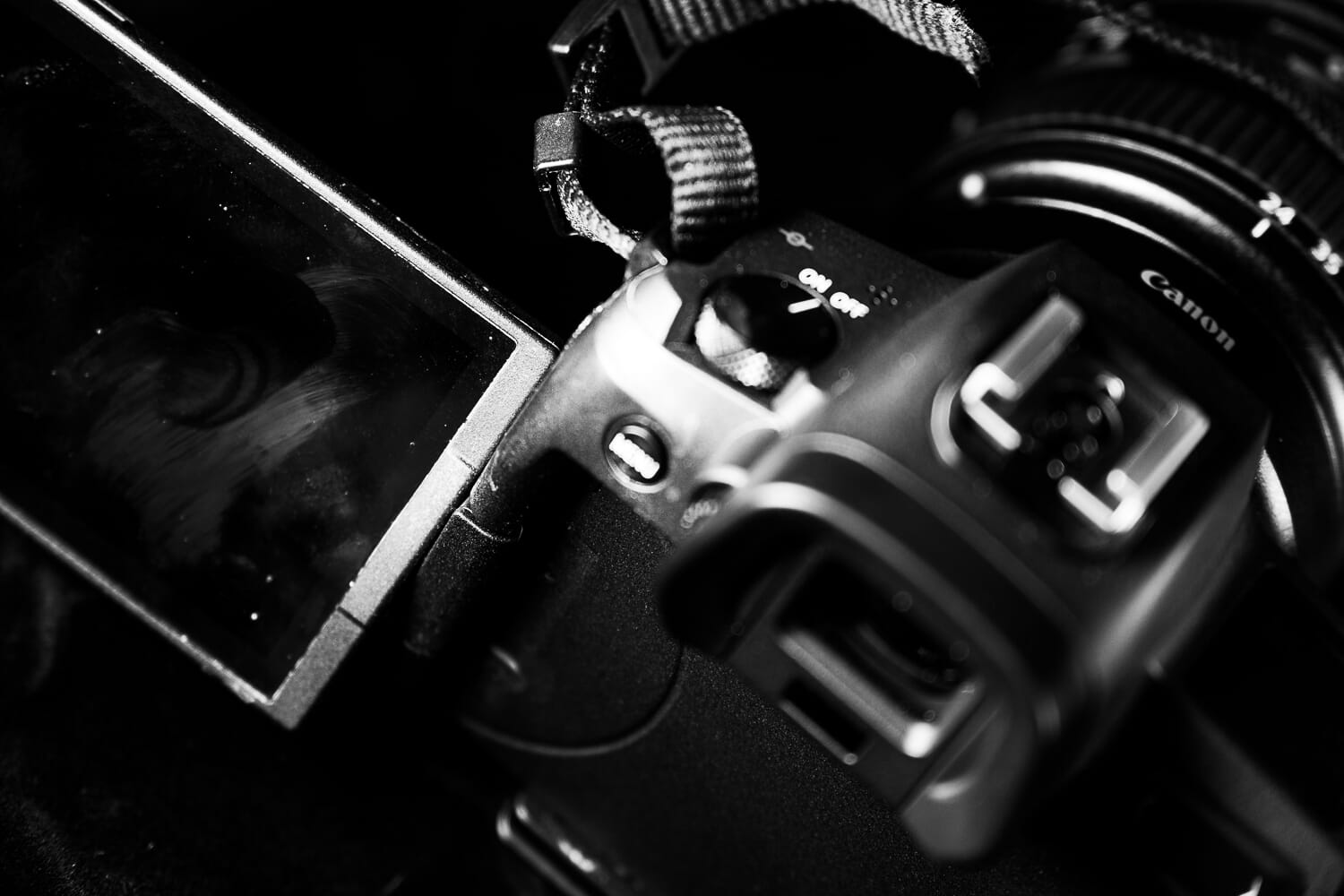 One of the more polarizing aspects of the EOS R is the new Canon touch bar (which was left off of Canon's subsequent full-frame mirrorless EOS RP). You can program the bar to make a number of different adjustments, including aperture and shutter speed changes, though I've been using mine to adjust the ISO on the fly. Personally, I'm a fan of the touch bar, but it is easy to hit it by mistake and can be finicky on occasion.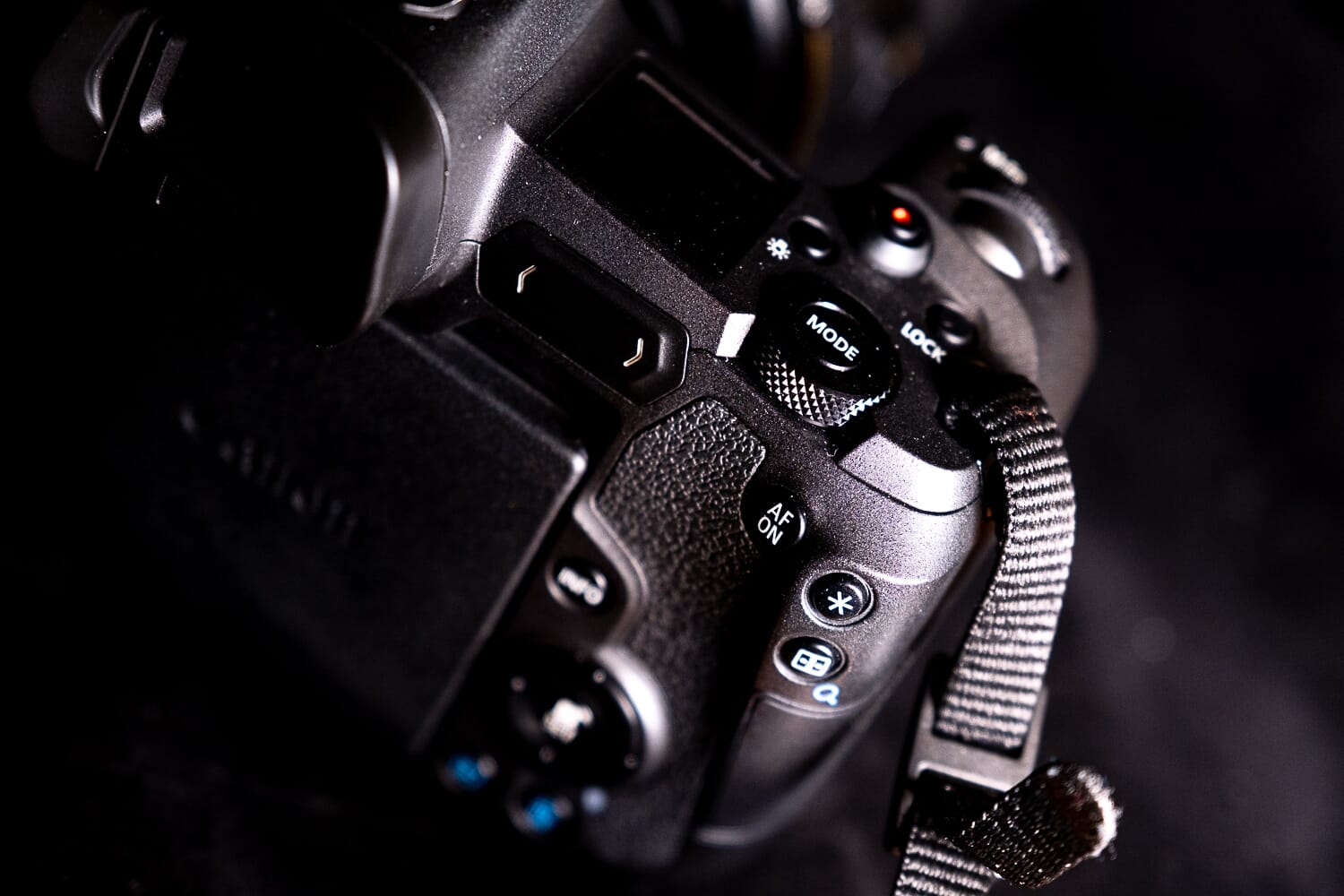 The lack of dual card slots is a more unfortunate omission on the EOS R. The EOS R features a single SD card slot, which is inferior even to the Canon 5D Mark IV (with its dual SD/CF slot setup). And plenty of competitors pack dual slots, including the Sony A7 III, the Sony a7RIII, the Olympus OM-D E-M1 Mark II/III, and the Fujifilm X-T3.
Another key feature of the EOS R is the electronic viewfinder, which features a 3.69M-dot OLED screen. Before using the EOS R, a key concern of mine was viewfinder resolution; as a frequent DSLR user, I struggle to work with low-quality EVFs. But I was pleased to find that the EOS R viewfinder is extremely lifelike. Is it the same experience as shooting with an optical viewfinder? No. But electronic viewfinders come with other benefits, such as the ability to view focus peaking as you work, and the ability to view the scene in black and white – and I'm willing to let go of my OVF if it means I can have these features.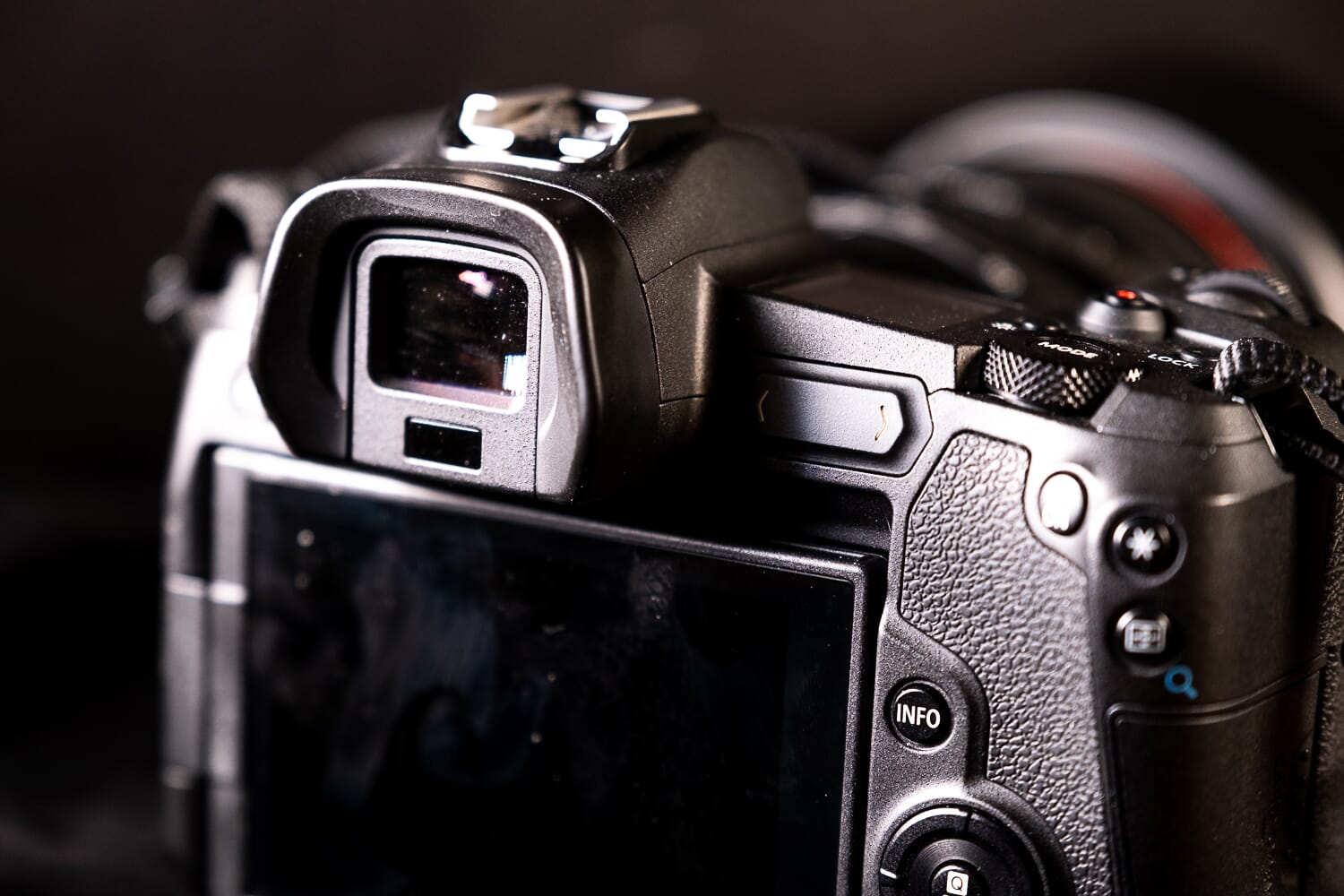 Finally, the battery life on the Canon EOS R is decent – better than I expected, in fact (but I had very low expectations going in). Canon rates the R at 370 shots, but I've done some fairly intensive shoots and have only ever switched batteries toward the end. I would certainly recommend getting at least one extra battery (or two, or three, or four, depending on your shooting style and type of work you do), but the EOS R accepts the same battery used in the Canon 90D series starting with the 60D, the Canon 5D series, and the Canon 6D series, so you may have a battery or two already on hand.
One last thing worth mentioning:
The silent shooting mode on the Canon EOS R.
For me, this feature alone justifies switching to mirrorless, because I love using it when shooting on the street or simply when people are around. DSLRs offer silent shooting options, but you haven't really experienced silence until you've worked with a mirrorless camera.
Autofocus Performance and Speed
Canon cameras have been known for their on-sensor phase detection autofocus for years, also known as Dual Pixel AF. So I had high expectations for the EOS R going in – and, fortunately, I was not disappointed.
The Canon EOS R focuses quickly and efficiently in good light, and only slows down somewhat when shooting at dusk. Even at night, the R manages to do a nice job of finding focus, though it's not nearly as snappy compared to daylight shooting.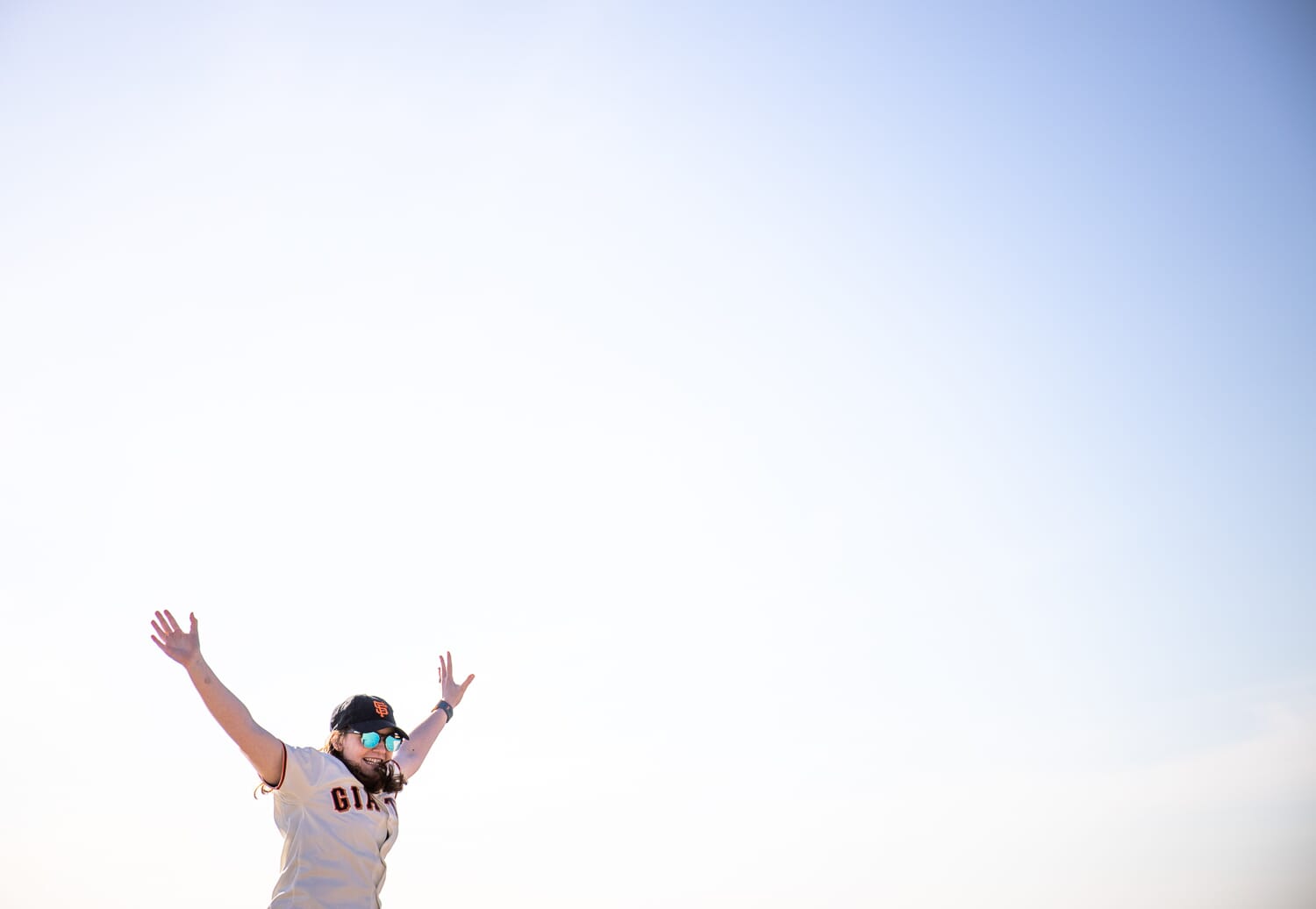 The sensor-based AF includes the option for a manual focus guide, so that you can set your desired point of focus via multi-controller or touchscreen and then guide your lens to it manually. And, as I mentioned in the previous section, you also get focus peaking, which is useful for both video and still photography.
Note that the Canon EOS R offers face-detect AF as part of its tracking algorithm, as well as a number of useful AF area modes; I'm a big fan of Single-Point AF and used it the most frequently, but the tracking setting does a good job with moving subjects.
Regarding Canon's continuous shooting settings, you get a decent 8 fps, which is up slightly from the Canon 5D Mark IV's 7 fps, though you can only do this with One-Shot AF (the speed drops to around 5 fps with AI-Servo). The 8 fps shooting speed isn't bad by Canon standards, but it pales in comparison to some of the competition. The Sony a7 III features 10 fps shooting, and (while not a direct competitor of the full-frame EOS R), the Fujifilm X-T3 ramps up to 30 frames per second, not to mention the insane 60 frames-per-second shooting speeds you can pull from the Olympus OM-D E-M1 Mark II and Mark III.
Honestly, at some point you have to start asking yourself whether you need the increased speed, because 60 frames per second, or 30 frames per second, or even 20 frames per second from the Sony a9 and a9 II will run through your memory card unbelievably fast. But if you're a serious action shooter, then a camera such as the Sony or the Fujifilm is going to be a far better option than the EOS R, which will seem sluggish by comparison.
It's worth pointing out that the EOS RP, the little brother of the R, only shoots at 5 frames per second (4 fps with continuous AF) – so it is worth paying attention to the EOS R's speed specs, if only to decide whether it's worth a purchase over the RP. If you're hoping to capture wildlife or any form of action, you can do it with 8 frames-per-second, albeit not quite as well as the other options I mentioned, but you're going to struggle with 5 fps.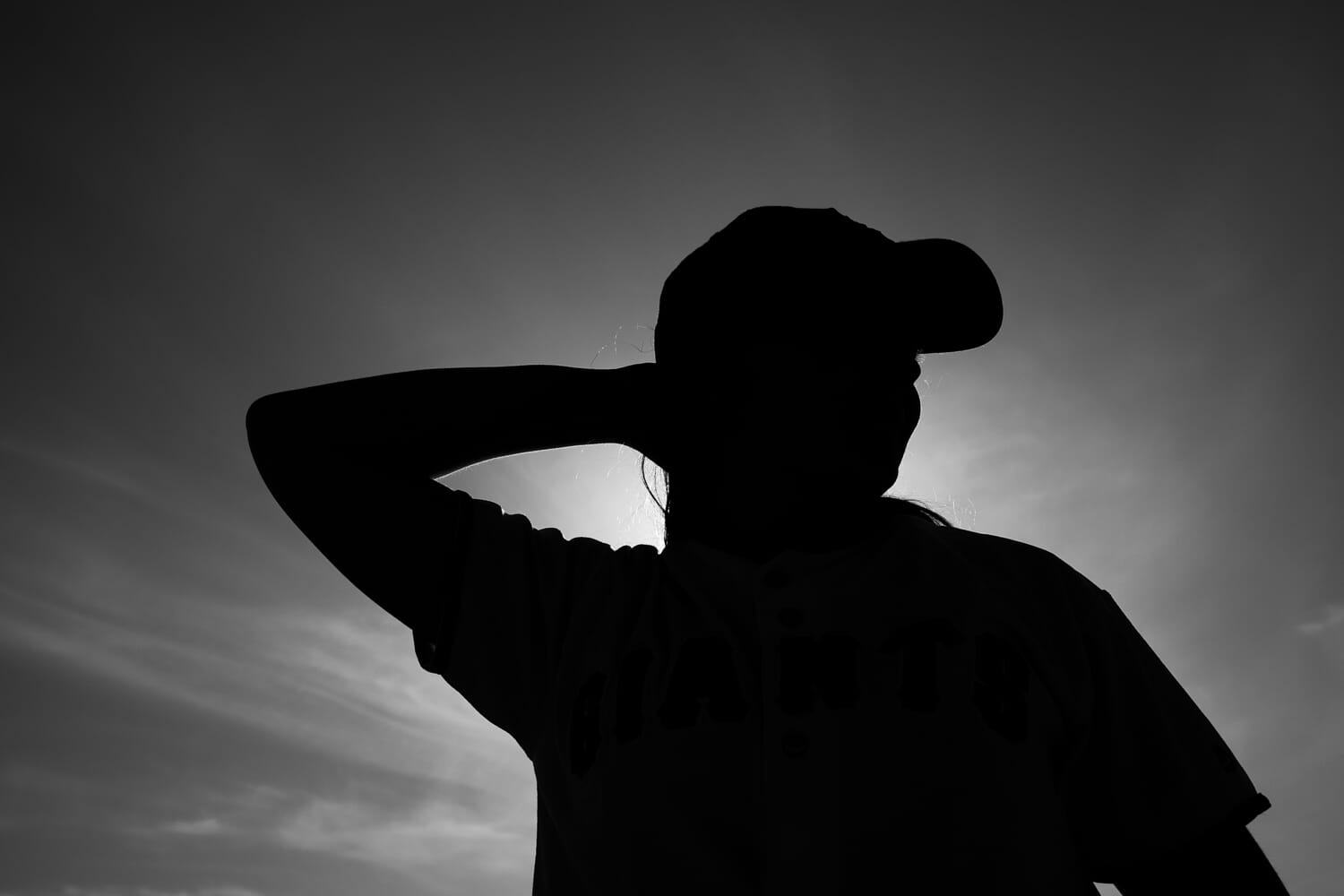 Image Quality
A big question regarding the EOS R was its image quality: Would Canon manage to put out a camera that took the impressive sensor in the Canon 5D Mark IV to the next level, one that went toe-to-toe with Sony's latest mirrorless cameras?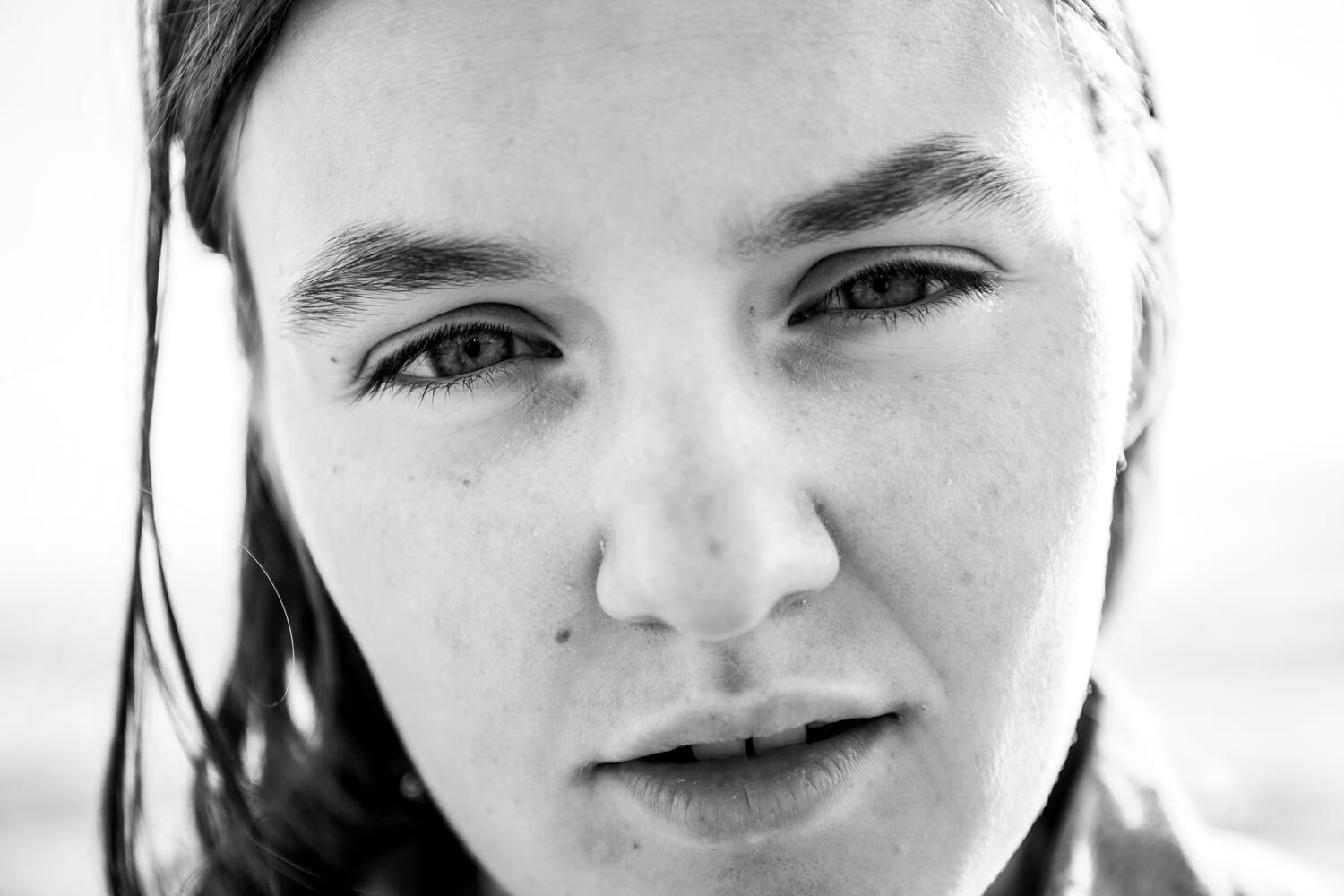 Unfortunately, the EOS R fails to really impress in terms of image quality. On the one hand, the R produces really gorgeous files, files with low noise and great colors. But it's not a step up from the Canon 5D Mark IV, even though the 30.3 MP sensor is pretty darn good.
If you're a Canon 6D Mark II user or a Canon APS-C user, you're going to notice a difference in terms of image quality. Noise performance and dynamic range is very impressive across the board. I feel comfortable taking the EOS R to ISO 6400, and I tend to be very conservative with my ISO settings in order to prevent as much noise as possible. And I've heard from others who push their ISO up to 25,600 and still feel satisfied with the results. But again, the 5D Mark IV offered a similar performance, so there's no real need to upgrade if you're just looking for a better-than-5D sensor.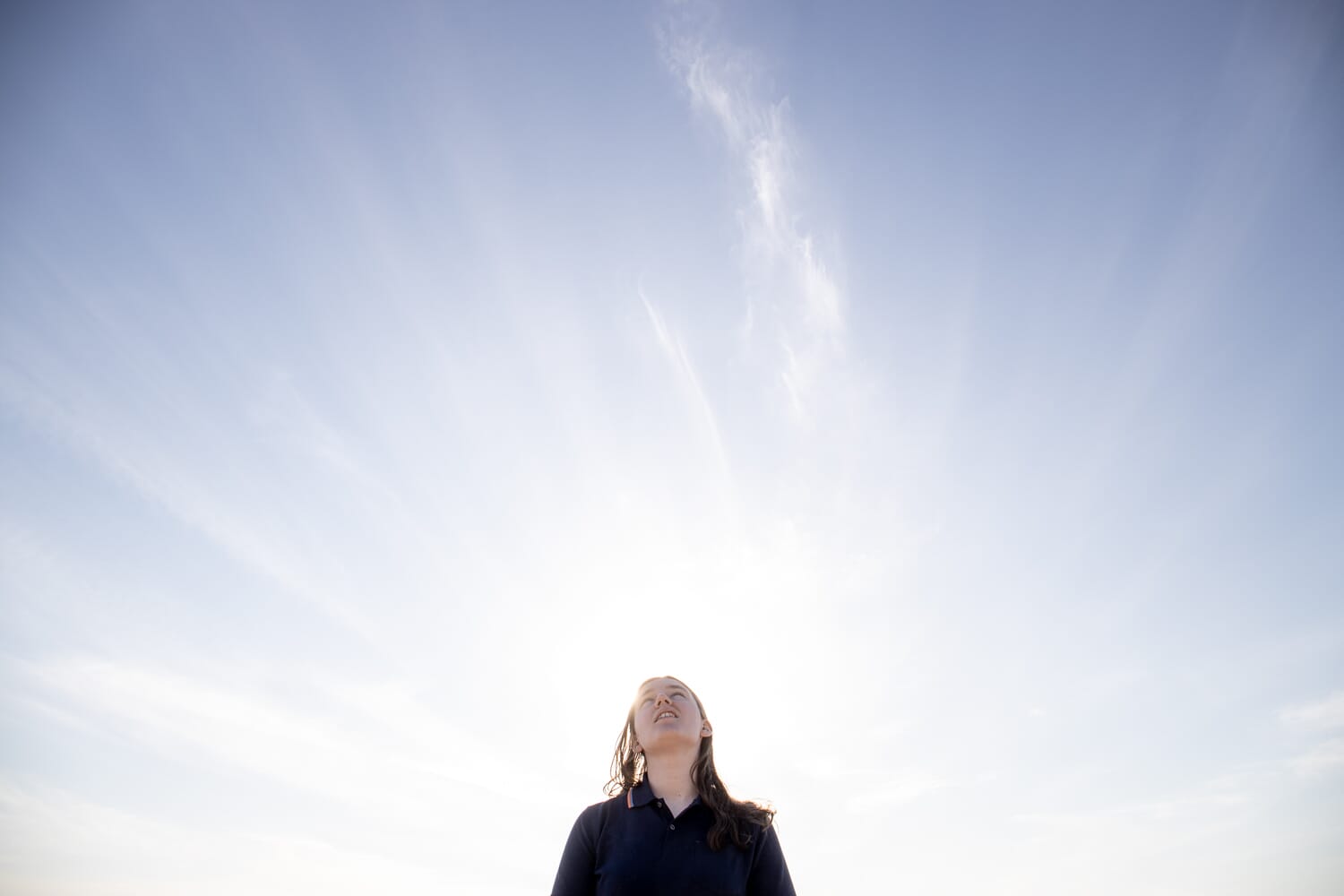 This is another one of those scenarios where you have to ask yourself whether the EOS R offers enough, even if it doesn't have the 40+ megapixels of the Nikon Z7 or the Sony a7R IV. There are plenty of commercial photographers who need to create huge reproductions of their images, as well as a number of wildlife photographers who crop with abandon, who would tell you that the EOS R isn't good enough for them, and they'd be right. But for the average hobbyist, and even for the average professional, 30 megapixels and excellent low-light capabilities should be sufficient.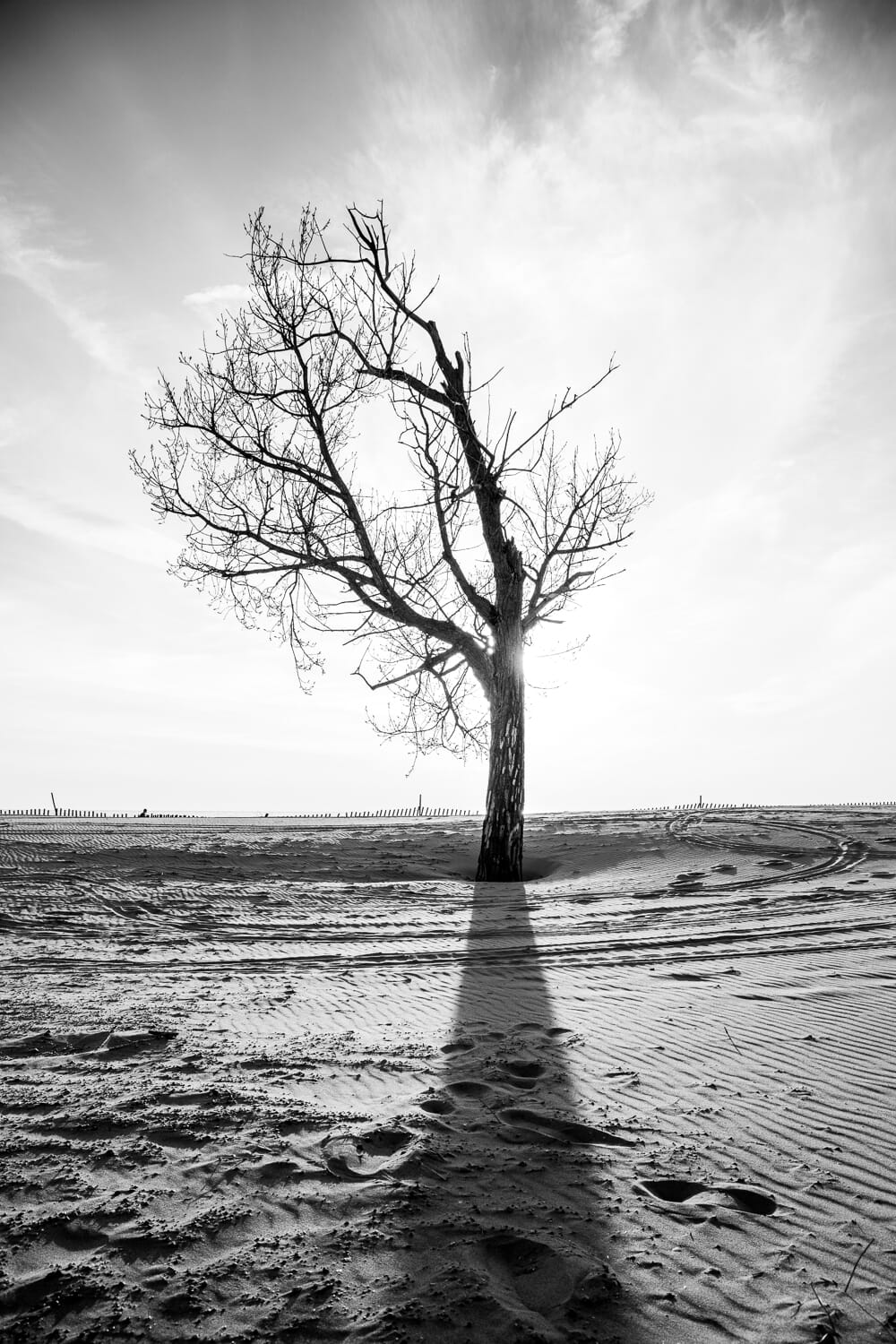 Video
The EOS R's video capabilities are very underwhelming, especially when you consider what you get in far cheaper, hobbyist mirrorless bodies. Even the (much less expensive) EOS RP shoots 4K/60p, leaving the R with 4K/30p.
This is something that most hobbyist videographers could probably live with, but the 4K resolution doesn't use the whole sensor. Instead, we're given 4K with a huge caveat: a 1.8x crop factor, which seriously affects your ability to use lenses to their full potential, turning a 24mm wide-angle into a 50mm standard focal length.
Add to that the lack of in-body image stabilization, which is now offered by most of the competition, and you've got yourself a very poor option for videography.
Lenses
One area where the Canon EOS R does well is in terms of lens selection, though not because of its native RF mount. For just $100, you can grab the basic EF to RF mount adapter, which allows you to screw Canon EF and EF-S lenses onto your Canon EOS R.
Canon also offers two other versions of the adapter, each coming with a respective $100 increase in price; one includes a control ring that you can program to adjust settings on the fly, and the other ditches the control ring but adds a drop-in filter feature. This latter mount allows you to add filters, such as a variable ND or circular polarizer, in front of your lens, which makes filter use a possibility on bulbous, wide-angle options. I went for the basic adapter, myself, but I can see why a photographer who likes the ease of a control ring might level up – and the filter-furnished adapter is an interesting alternative.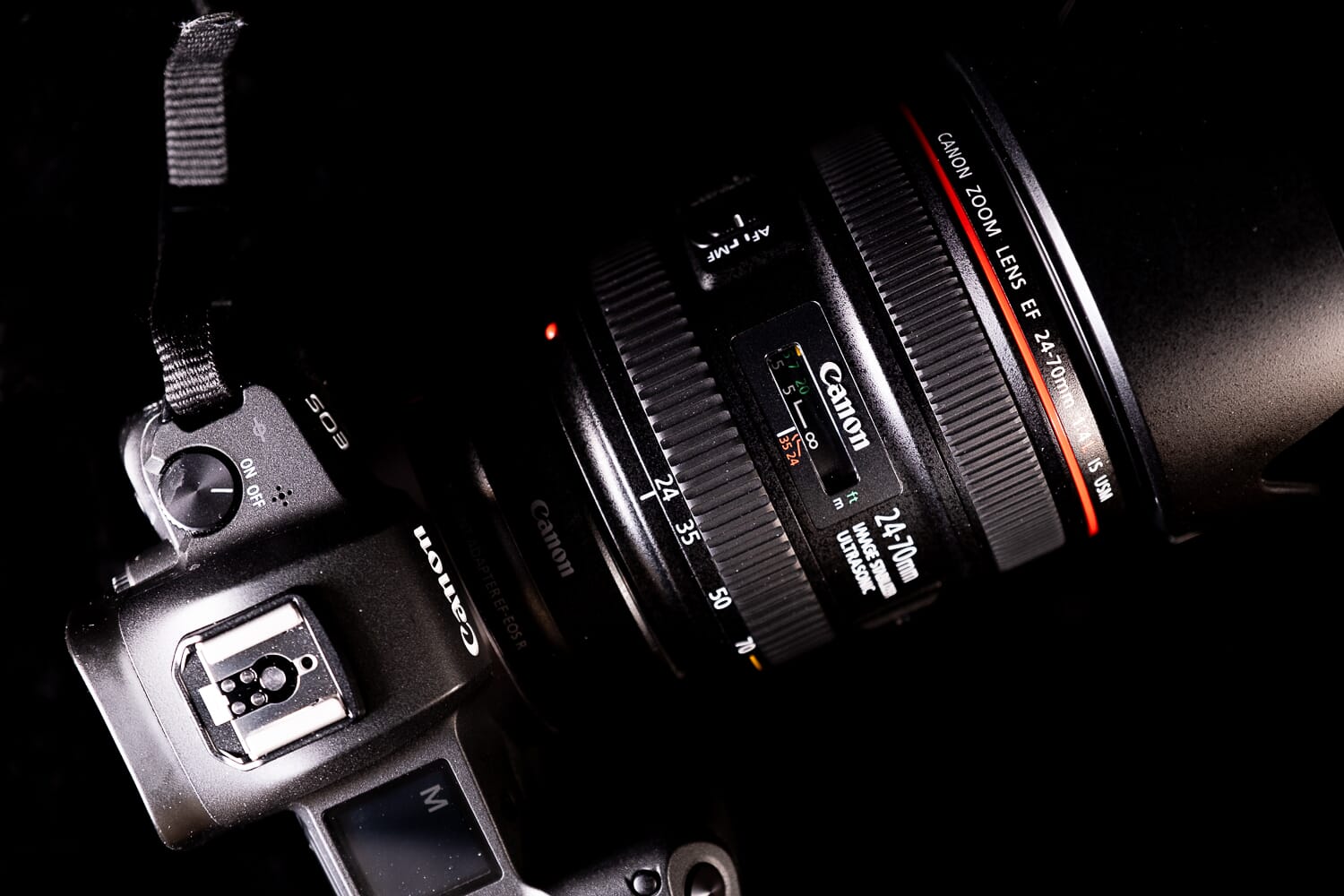 These adapters somewhat address one of the problems with Canon's late start to the mirrorless game: While its RF lineup shows promise, it only includes a dozen or so lenses. And many of these are far too pricey for the average user to afford, plus they all fail to address the needs of more specialized wildlife or macro photographers.
But with an adapter, you can mount Canon EF/EF-S lenses, while still getting the bonus of mirrorless features.
Of course, this is also nice from an affordability perspective. Most photographers aren't thrilled about having to repurchase their entire kit, especially not at RF price points, but the EF to RF adapters stave off this necessity, at least for a while. Even for photographers who want to take advantage of RF potential can start out with their EF lenses, then slowly make the transition as more and more RF lenses become available.
Who Is the EOS R For?
I like the EOS R. I like it a lot, despite the hard truth that it's not much of an upgrade from the Canon 5D Mark IV.
Would I have preferred something that really capitalized on mirrorless technology, while also revolutionizing the sensor? Sure. Except for one thing, which is that more tech means higher prices, and there are plenty of folks who can now afford a Canon 5D Mark IV type camera who couldn't before.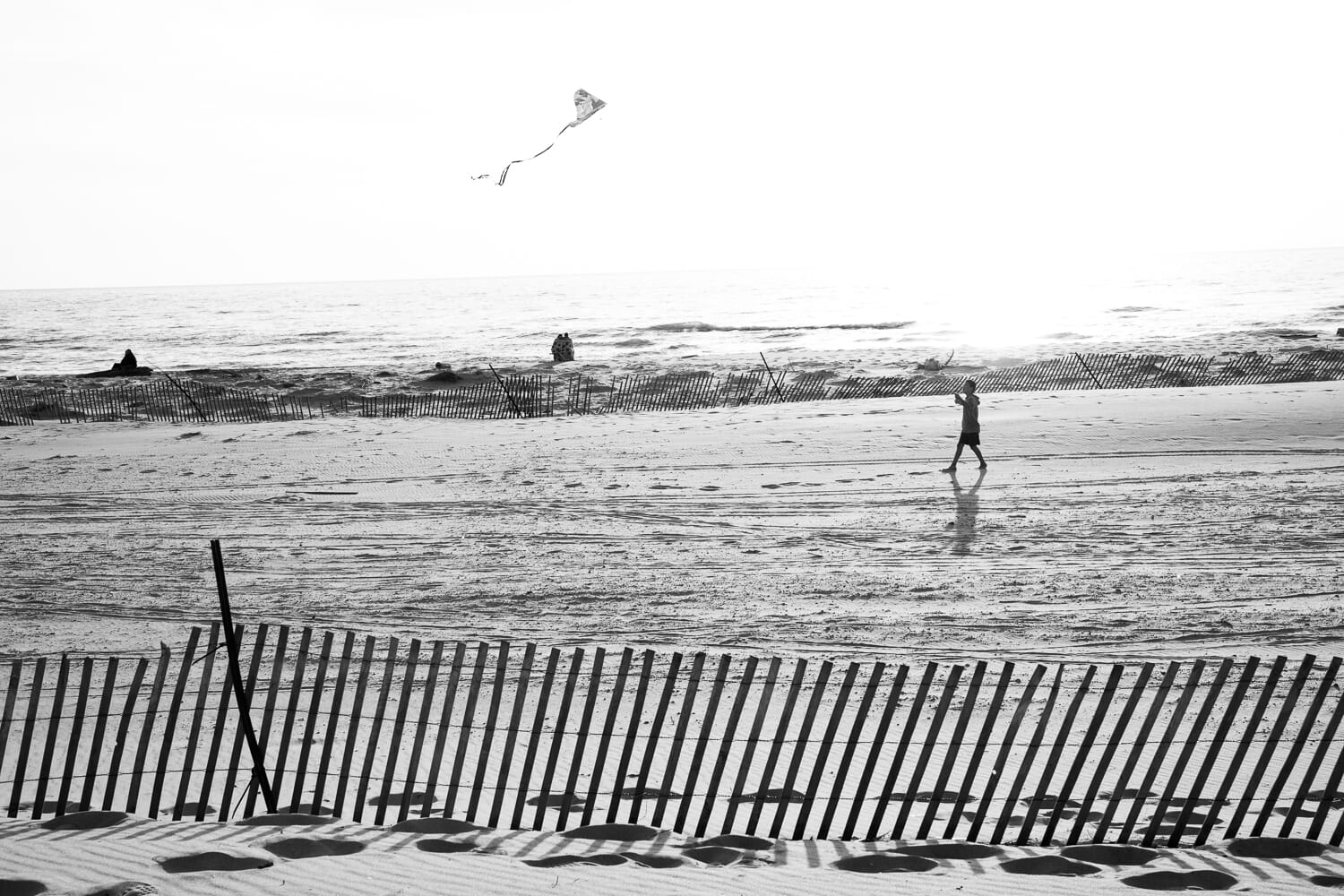 And that's who should really be looking at the Canon EOS R: Anybody who has been shooting with a Canon APS-C body but wants to go full-frame, and anybody who currently uses the 6D or the 6D Mark II but just couldn't justify the original (or even current) cost of the 5D Mark IV.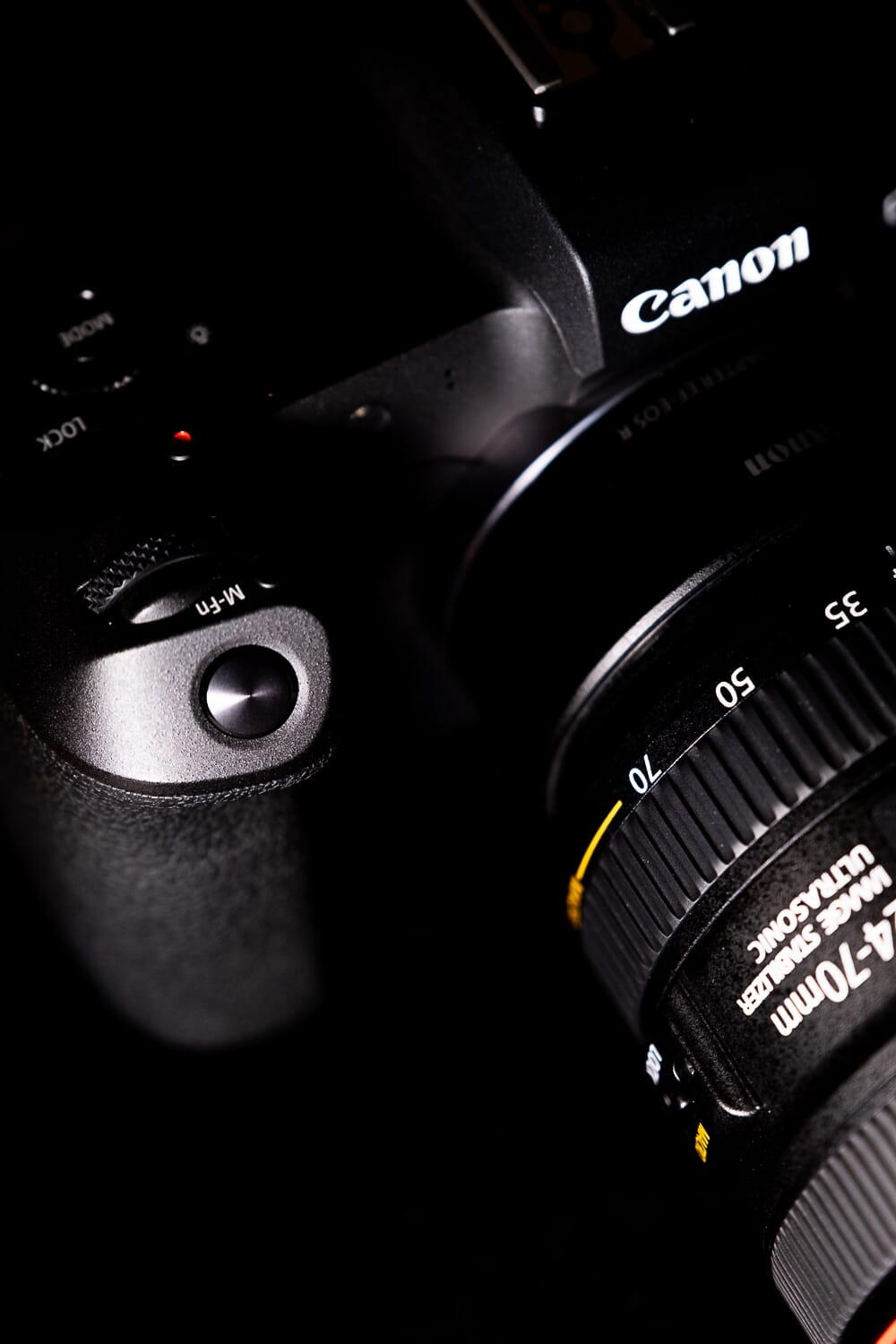 The Canon EOS R is very much an all-around camera, one that can do well in most genres but doesn't stand out in any of them. You get the low light capabilities and decent full-frame resolution for landscape, architecture, and portraits; you get the fast autofocus and silent shooting for events and street photography; you get the reasonable continuous shooting for sports. The only area where the EOS R truly falls down is video, and any serious Canon videographers should look at the EOS RP or consider another system entirely.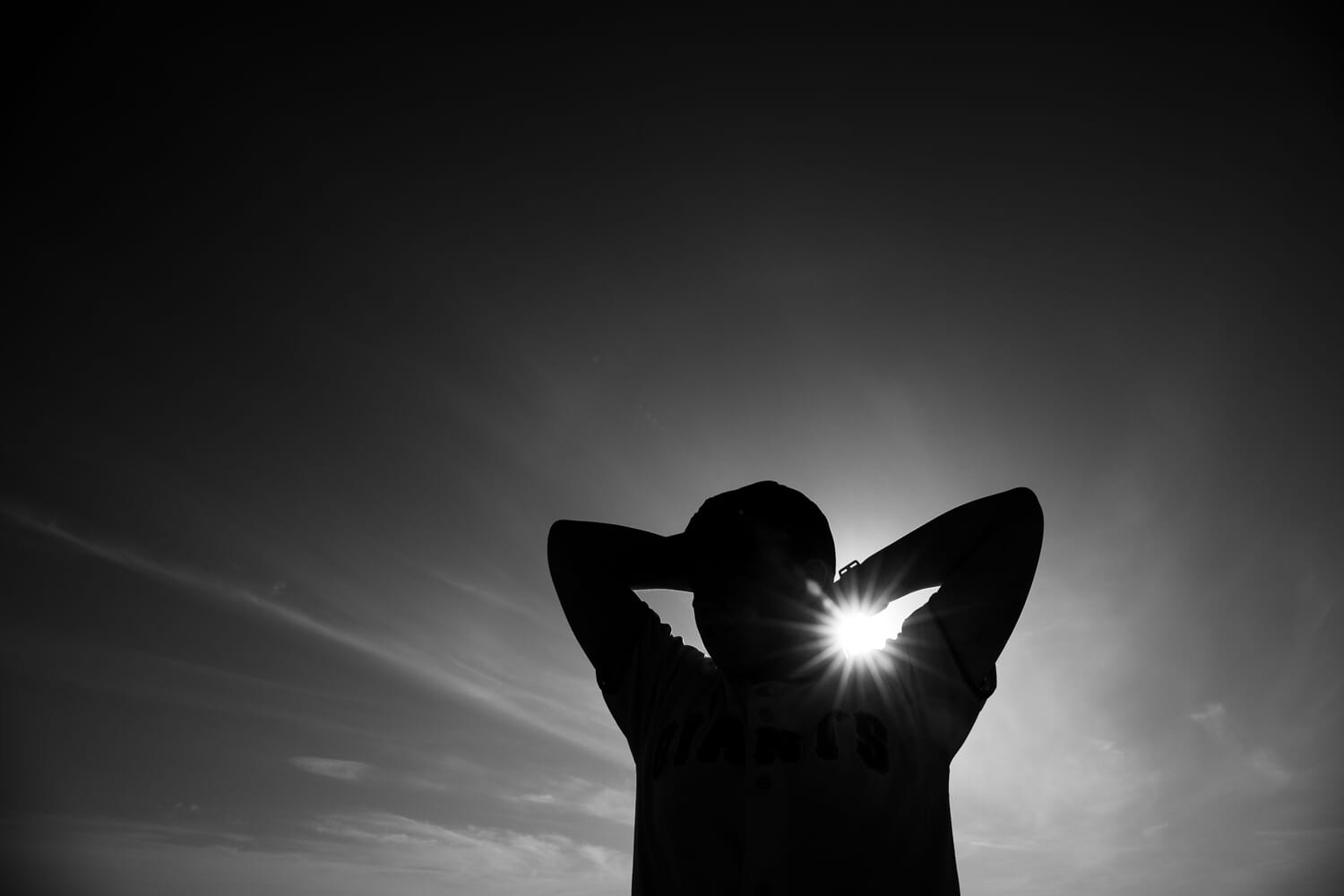 Now, what if you can now afford either the 5D Mark IV or the Canon EOS R, what then?
I'd still recommend going for the EOS R. The image quality is very similar, but you get slightly increased continuous shooting speeds (8 fps versus 7 fps), as well as a fully articulating screen and a truly silent shutter. I'm also a fan of the EVF on the Canon EOS R; while it's different from an optical viewfinder, the reduced clarity is more than made up for with the ability to preview your images live and even in black and white. The only reason I'd recommend you head to the pricier 5D Mark IV is if you absolutely require dual card slots (though you might also consider holding out for another Canon mirrorless camera that is assuredly on the way).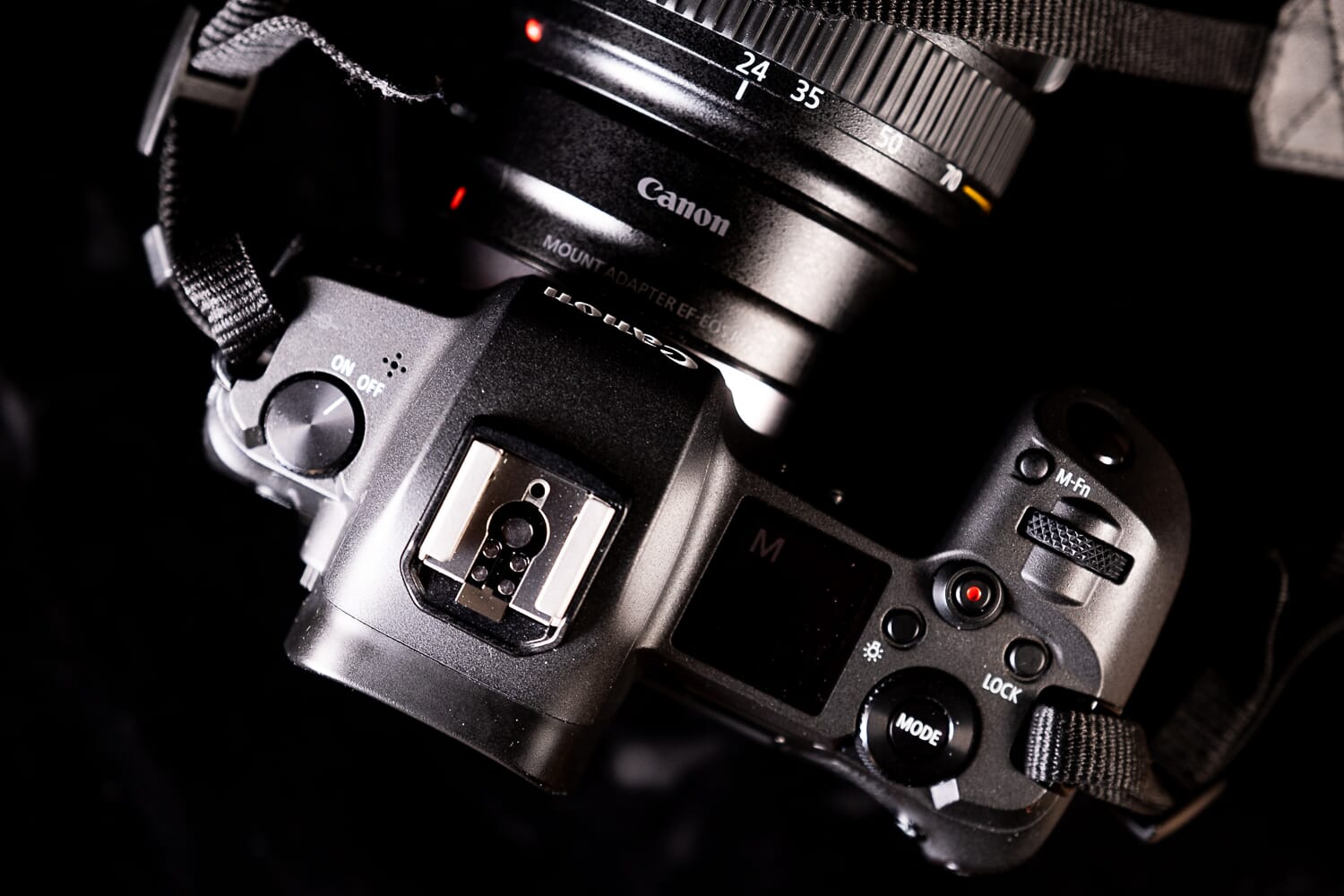 If you already have the 5D Mark IV, should you switch?
Probably not, unless you're crazy about mirrorless tech and can't wait to get your hands on an EVF and/or silent shooting. The Canon 5D Mark IV should offer plenty to satisfy you until a true 5D Mark IV upgrade debuts.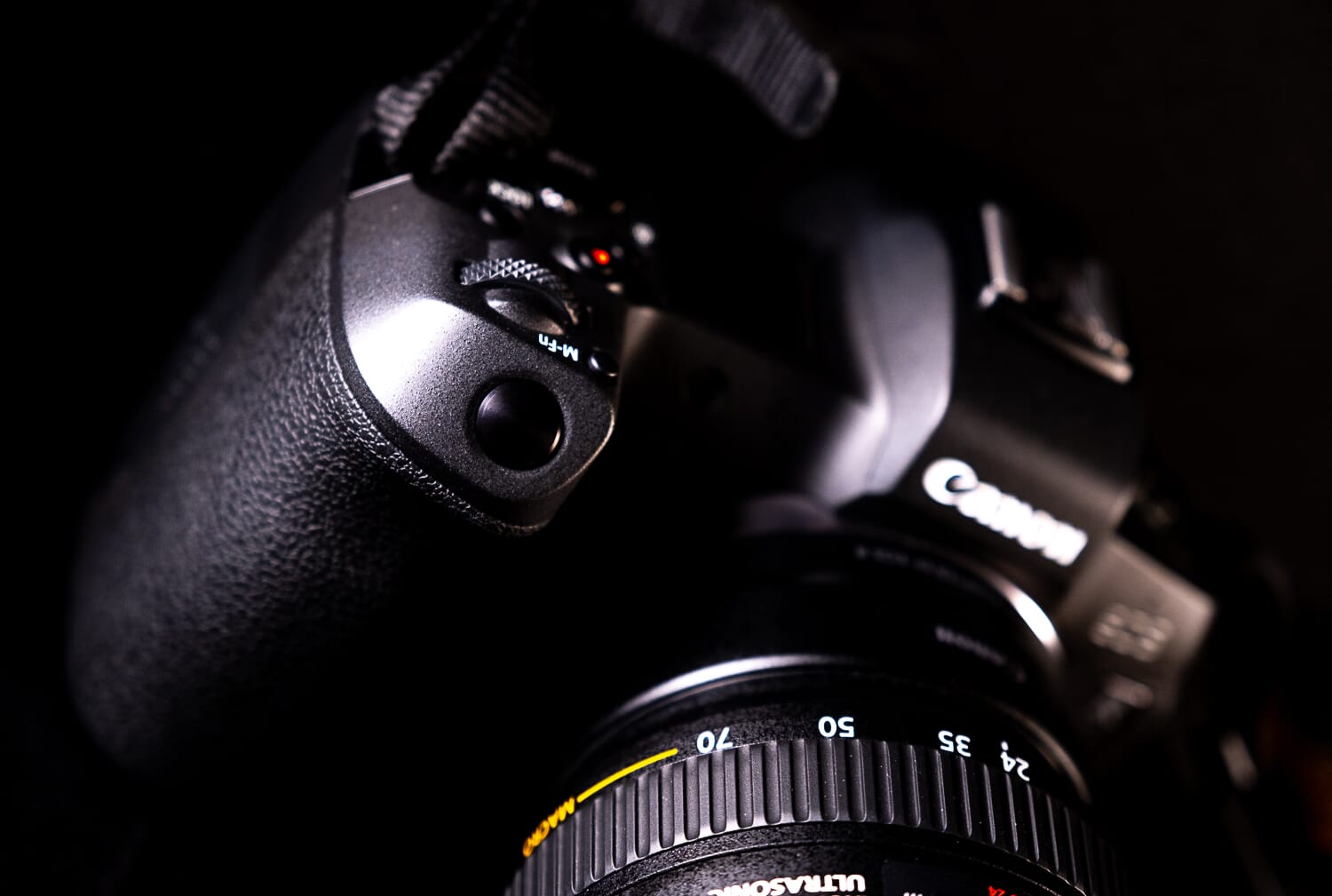 What if you're looking at the EOS RP? How do these two cameras compare?
In a lot of ways, they're very similar – the 26 MP sensor on the RP doesn't offer quite the resolution of the EOS R, but the autofocus is fast, the video is great, and you get plenty of mirrorless features to be excited about. Personally, I'd take the EOS R, for a few key reasons: First, the battery life, which is rated worse than the EOS RP by around 100 shots, as well as the continuous shooting speeds, the higher resolution EVF, and the slight improvement in sensor technology. The RP is notably cheaper, however, and for the budget-conscious photographer, it's a great way to go.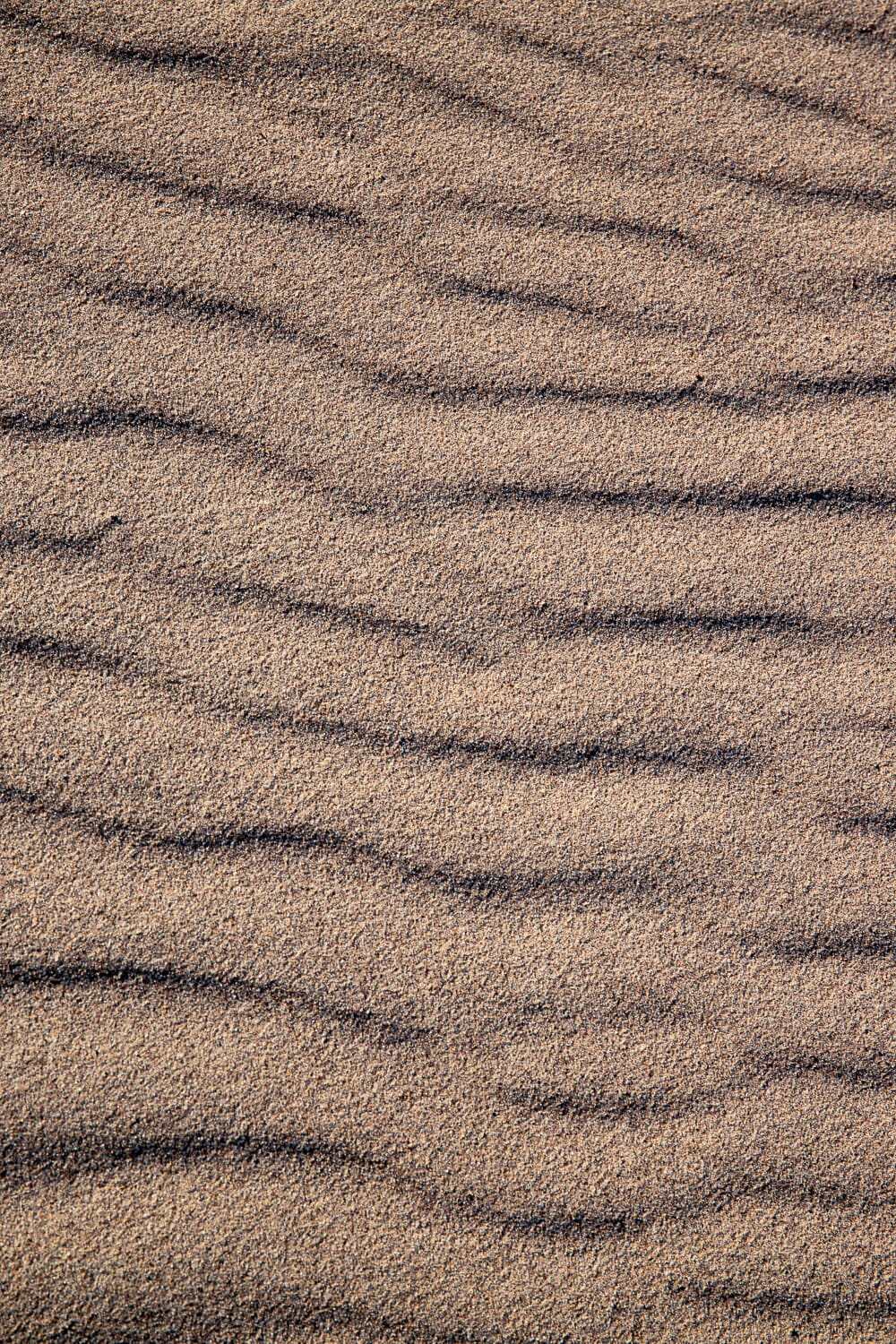 And finally:
What about non-Canon users? Is there a reason to go for the EOS R over the very capable Sony a7 III, the Nikon Z6, or even cheaper, small-sensor bodies like the Fujifilm X-T3 or Olympus OM-D E-M1 Mark II?
That depends on what you're looking for. The EOS R beats all of these cameras on resolution, but is inferior when it comes to shooting speeds, video, size, and (when looking at RF lenses only) lens selection. I wouldn't count the EOS R out of the fight, but it's not head and tails above the competition, either.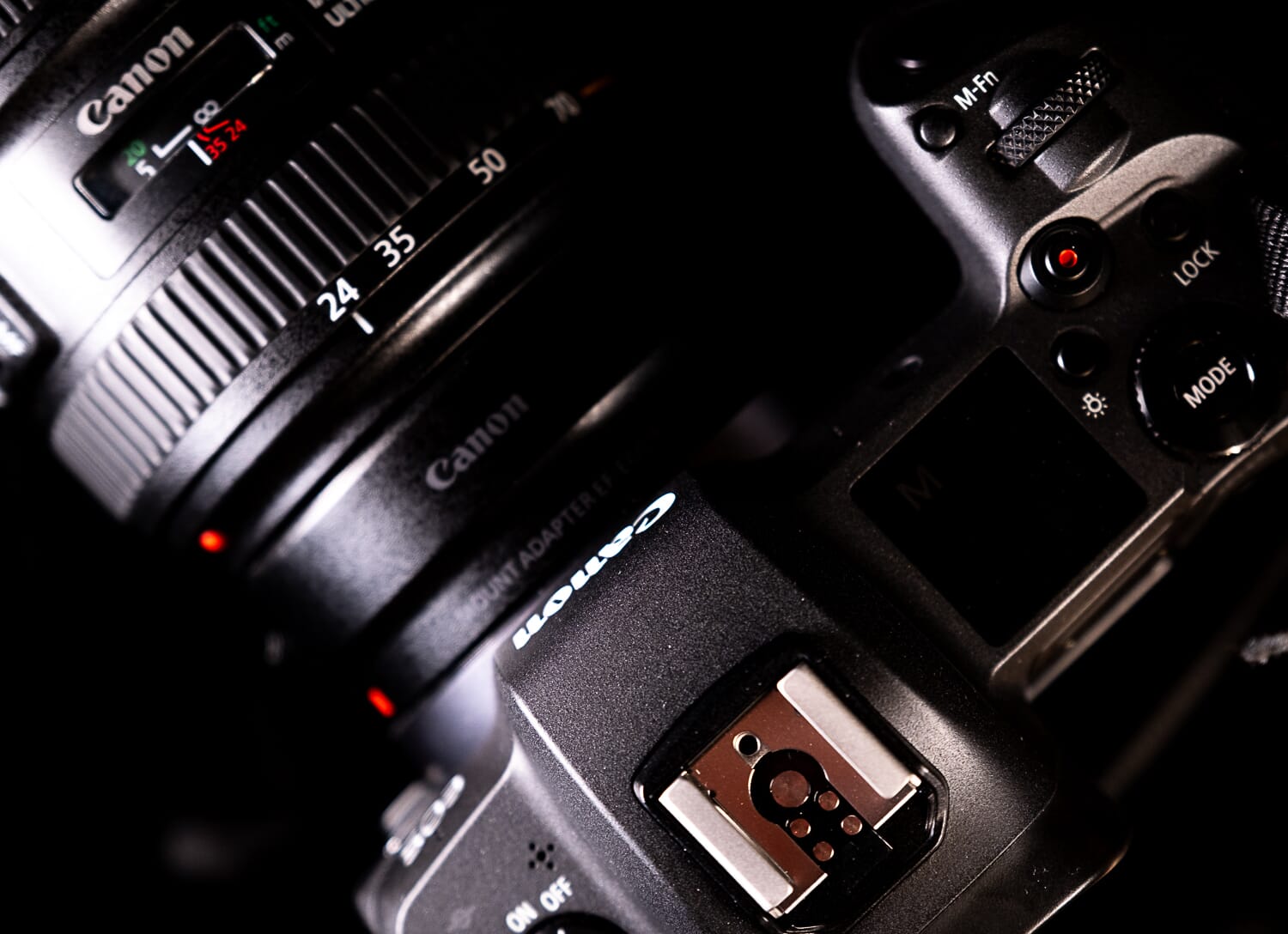 The Canon EOS R Review: Conclusion
The EOS R debuted back in late 2018 as Canon's only full-frame mirrorless camera, which contrasted with Canon's earlier M-series APS-C mirrorless lineup. Since then, we've seen the introduction of the Canon EOS RP, which comes in at about two-thirds the price of the EOS R and features a capable, if slightly less impressive, full-frame sensor.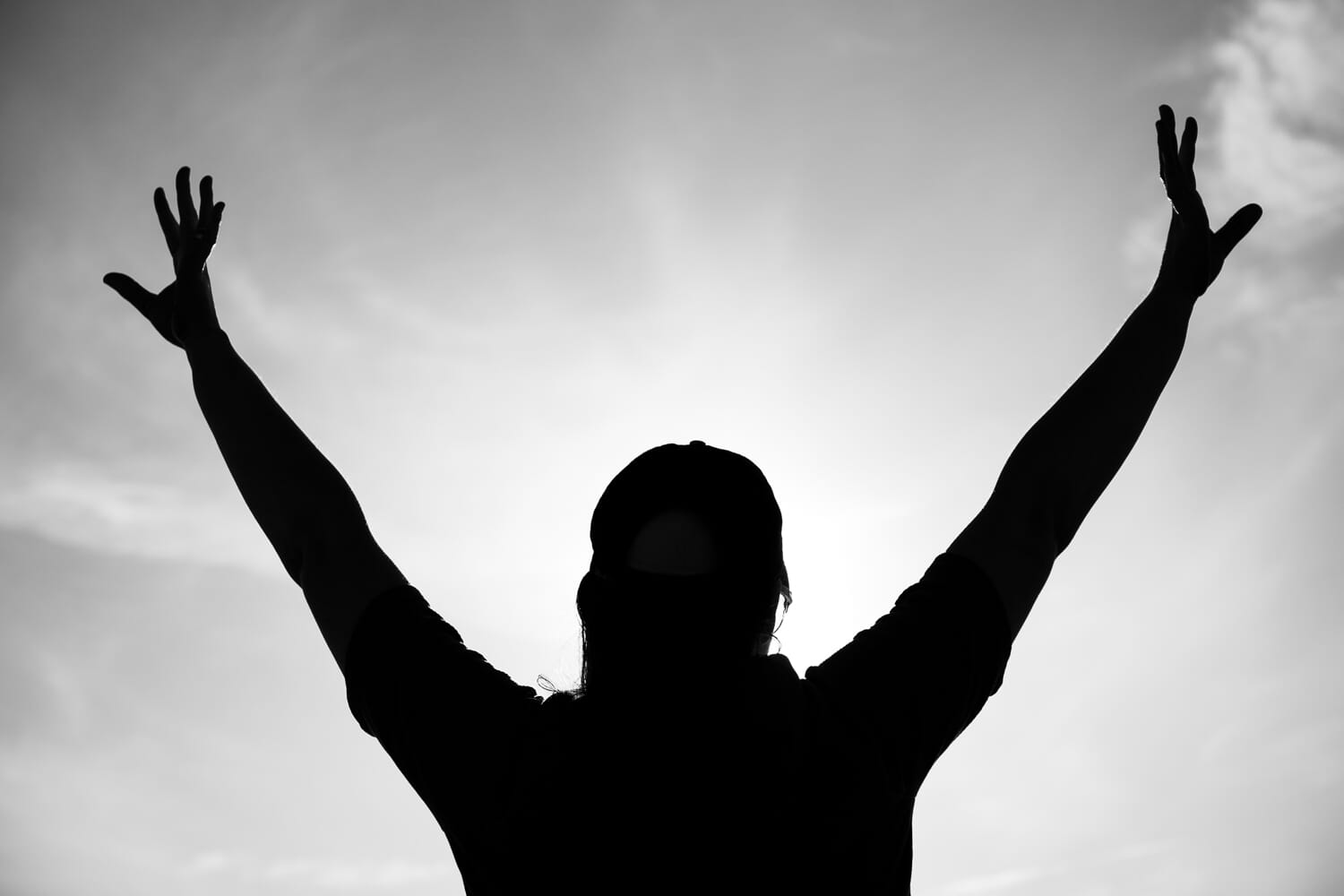 Back in 2018, the EOS R received mixed reviews from critics; many claimed that the R was a nice camera but offered nothing new (much of the EOS R tech was equal to that of the excellent Canon 5D Mark IV). Others lamented some of the problematic aspects of the EOS R over the 5D Mark IV, such as the lack of dual card slots and the annoying customizable touch bar.
But are these critics right? Was the Canon EOS R outdated from the very beginning? And if so, where does that leave the EOS R?
Hopefully you now see that the critics were right, to an extent – but that the EOS R is still a fantastic camera, one that will satisfy most Canon photographers switching to mirrorless, as well as many non-Canon photographers looking for an all-around mirrorless option that has great low light performance, impressive autofocus, decent resolution, and packs a full-frame sensor.
So unless you're coming from the 5D Mark IV or one of the high-end mirrorless options like the Sony a7R IV or the Nikon Z7, and unless you're looking for a videography camera as well as a stills snapper, the EOS R is absolutely worth a look.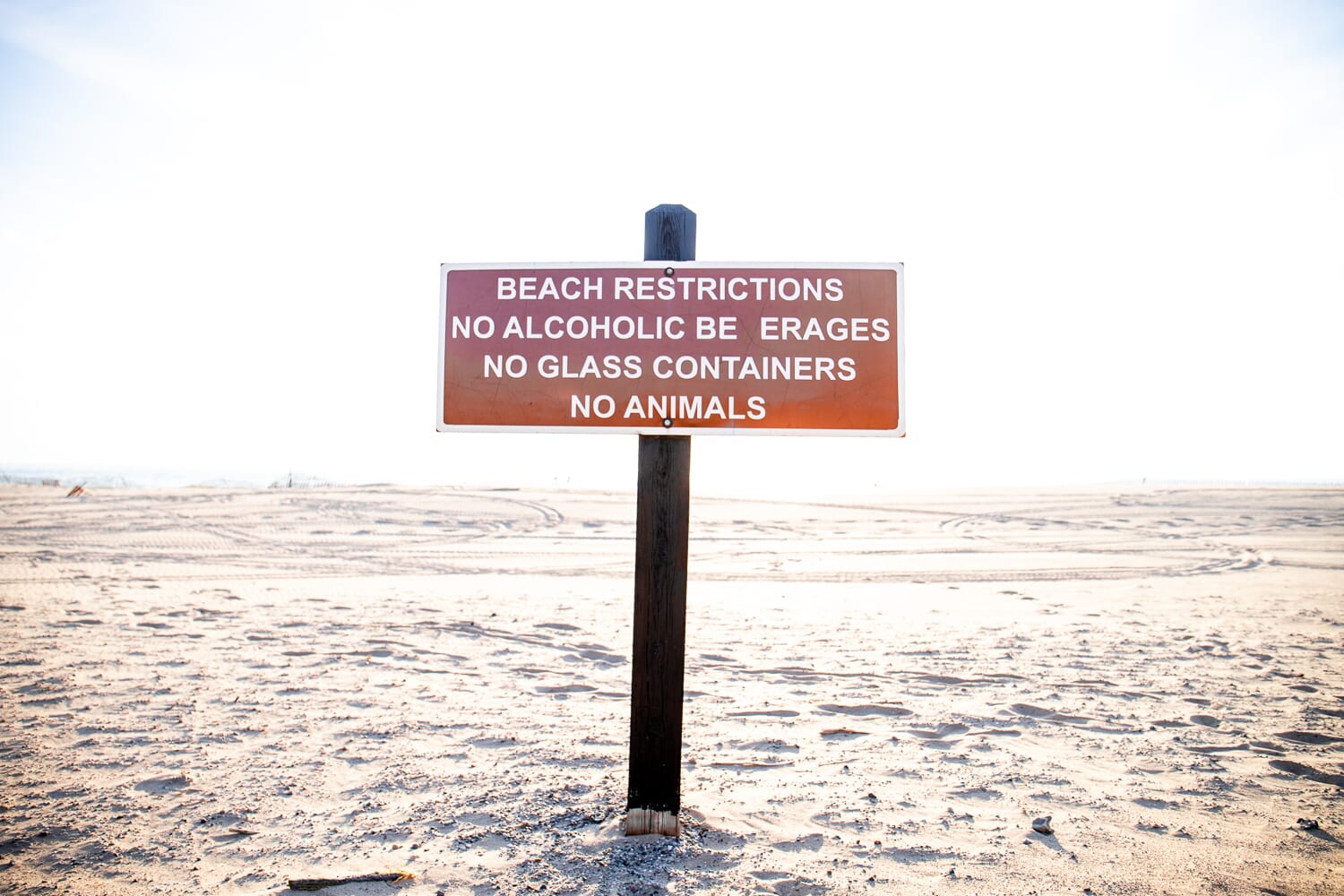 Is the Canon EOS R a good camera?
The Canon EOS R is an excellent camera, one that offers fantastic autofocus capabilities, great image quality, and amazing customization options. That said, it isn't right for everyone, and it falls down in terms of video; while you get 4K/30p, it comes with a major caveat: 1.8x crop. The EOS R isn't great for professionals who require redundancy in their work, either–because the R only features a single SD card slot, compared to the dual card slots offered by many competitors.
Should I purchase the Canon EOS R?
That depends on your needs as a photographer. It makes sense to purchase the EOS R if you're looking for a midpriced camera with great low-light performance, excellent autofocus, and a smooth user experience. But videographers will be disappointed by the EOS R's limited video capabilities, plus the EOS R has other issues: a single card slot, for one, but also a lack of in-body image stabilization (which is offered on a number of rivals, including the Sony a7 III). Before purchasing the EOS R, I recommend you look at competitors, including the aforementioned Sony a7 III–an amazing all-around camera–as well as the Canon EOS RP, the Nikon Z6, and the Fujifilm X-T3, which is a crazy-good camera for the price, even if it does have an APS-C sensor.
Does the Canon EOS R offer a good lens selection?
If you're willing to adapt Canon EF and EF-S lenses to fit on the EOS R (you can do this with no autofocus or image quality penalty), then yes, the EOS R offers a great lens selection. Canon sells some incredible glass, much of which is at a great low price. But if you'd prefer to use RF-mount lenses, which are built specifically for Canon's R-series cameras, then your lens selection is going to be very limited. While Canon is working on rounding out their R-series lens lineup, they're currently very limited and very expensive.
Is the Canon EOS R better than the Canon 5D Mark IV?
In some ways, the EOS R is better than the Canon 5D Mark IV. While the sensors are basically identical, the EOS R offers Canon's amazing dual-pixel autofocus, as well as a high-quality electronic viewfinder (and everything that goes with that). But the Canon 5D Mark IV does have one key feature not offered by the EOS R: dual card slots.
Is the Canon EOS R better than the Sony a7 III?
That depends what you're interested in–but in a lot of ways, no. The Sony a7 III outcompetes the EOS R in a number of key ways, including continuous shooting speeds, dual card slots, video, and in-body image stabilization. The EOS R performs better in terms of resolution and has an upgraded EVF. You also get a better lens selection with the EOS R, assuming you have an EF adapter on hand–because while Sony's current lenses are consistently great, there just aren't that many, and plenty of them are way out of the average photographer's price range.
Is the Canon EOS R better than the Canon EOS RP?
The Canon EOS R is better than the Canon EOS RP in a lot of ways–but the EOS RP may be a better buy, especially for photographers who are more budget-conscious, or are uninterested in the upgrades provided by the EOS R. The EOS R does include a better electronic viewfinder (for those who struggle to move away from the optical viewfinder of DSLRs), as well as higher continuous shooting speeds and a better low-light performance. But the EOS RP is far cheaper, plus it includes a decent EVF, great autofocus, and better video capabilities.
---
As an Amazon Associate, we earn from qualifying purchases. Certain content was provided "as is" from Amazon daily and is subject to change or removal at any time.