In the past, we've covered Canva's value as a digital asset. When it comes to creating graphics destined for the web, it's one of the best free options around. But, sometimes the best way to get across a brand or message is with something a bit more tactile.
Luckily, Canva's still got its customers covered. The site offers a wide range of physical products that take just a few minutes to design, preview, and ship. We took the time to order a few for ourselves to see how they stack against competitors.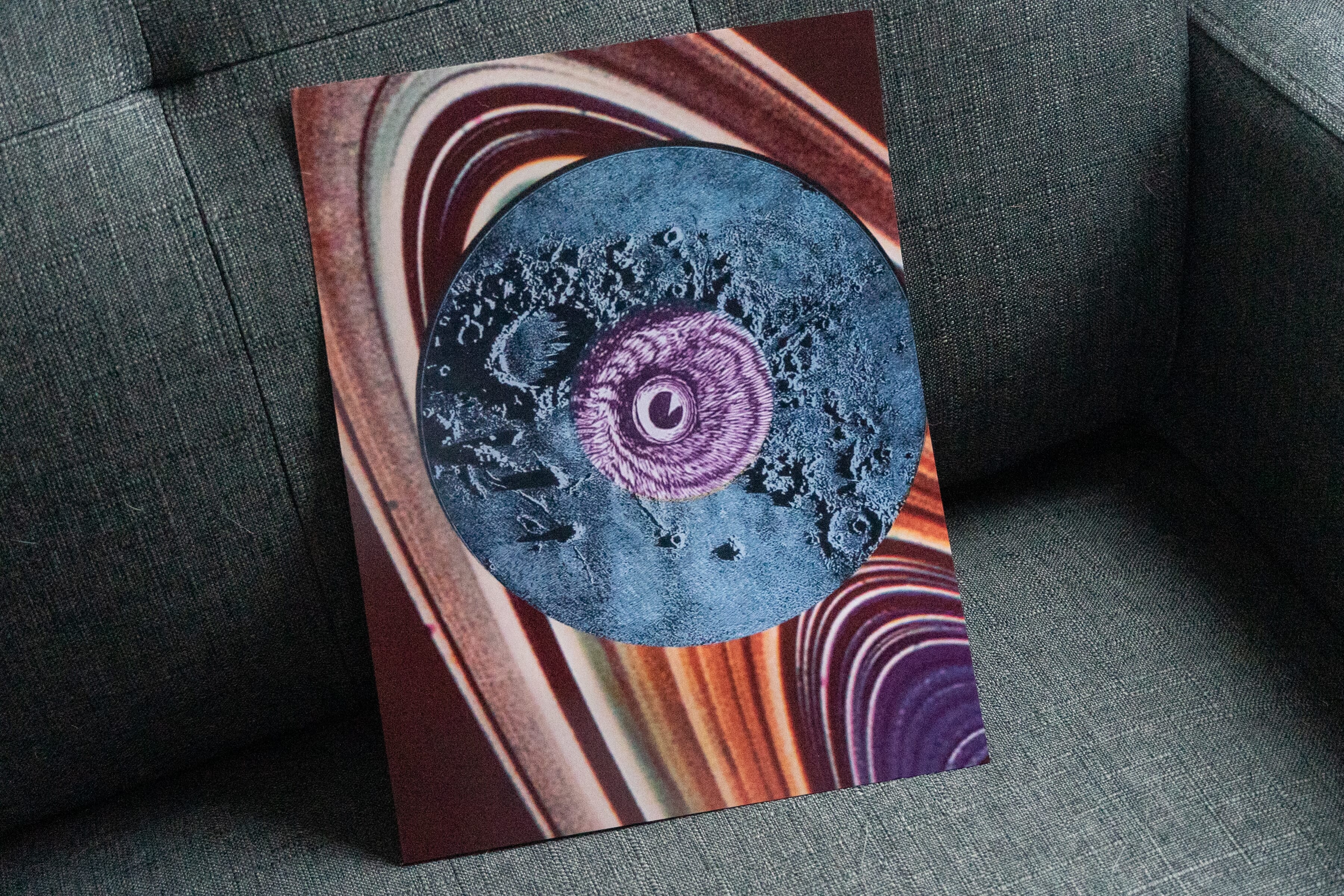 Read on to see what a Canva print has to offer!
When you buy through links on our site, we may earn a commission at no cost to you. We evaluate products independently. Commissions do not affect our evaluations.
About Canva
This site is a drag-and-drop design tool to help creatives build branding materials and beyond. Many utilize Canva for social media posts, infographics, and online advertising. However, users may also order physical print products for promotional and personal use alike.
Free users and paid subscribers can take advantage of Canva's printers. Paired with slick design templates and tools, they make it easy (and affordable!) to transform your ideas into something eye-catching.
Designing and Placing an Order
By design, Canva is optimized for easy use. Making photo prints, in particular, couldn't be more simple. All there is to it is uploading your image file and dragging it into place on your composition.
Once you've done that, just press the "print" option in the top righthand corner. You'll be immediately redirected to the next steps in placing your order.
First, you'll be asked to specify the size, paper weight, finish, etc. of your print. This is also the step in which you specify how many copies (if any) you'd like made. Conveniently, the quantity drop-down includes the total price and price per unit of your order.
Next, Canva prompts you to double-check your order preview. If you have image sizing or print resolution issues, they'll be addressed here. The site also reminds you to proofread any text files in this step.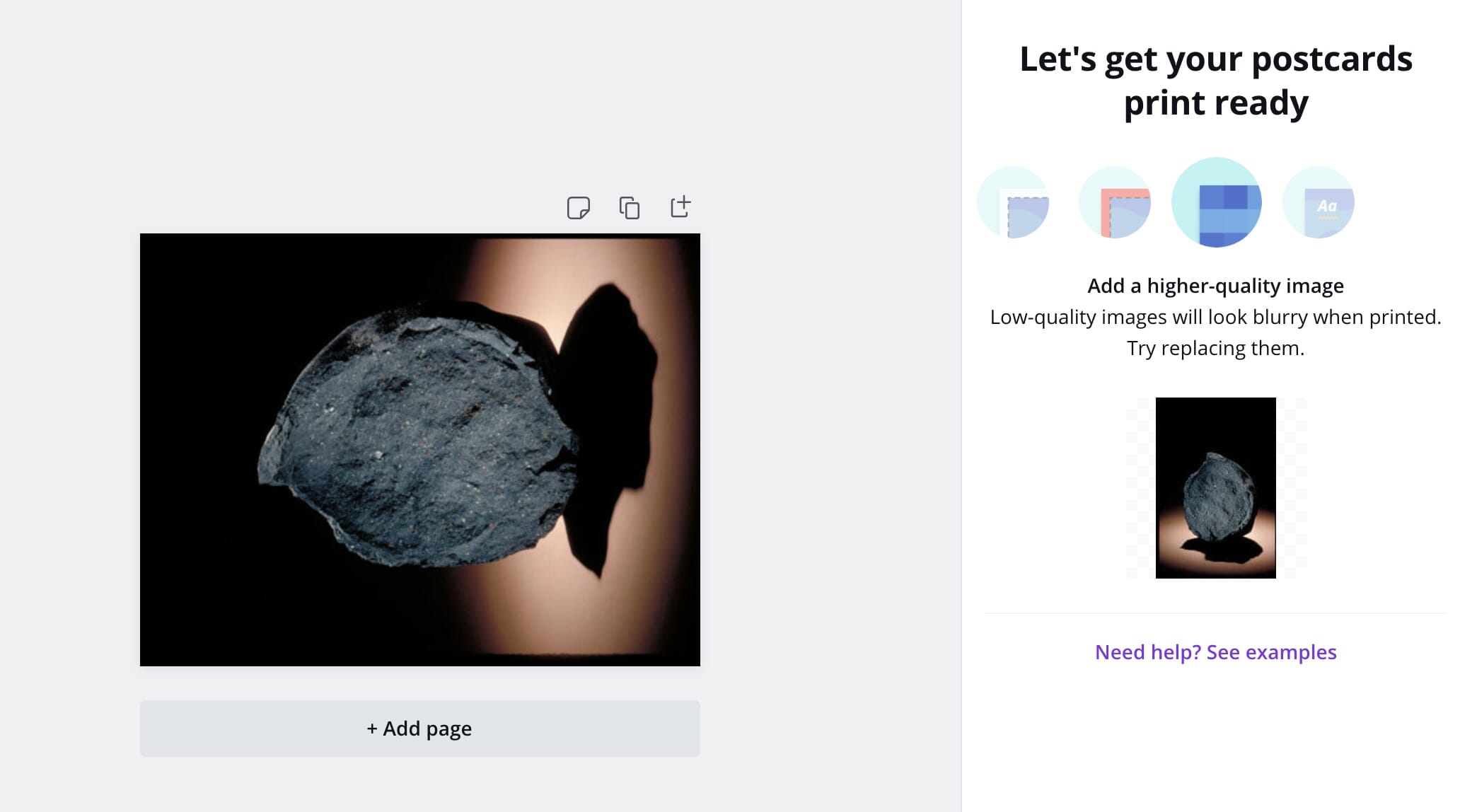 After that's sorted out, all that's left to do is input your shipping information and complete the order. If you're using a Pro account, the charge is automatically made to the credit card/payment method attached to your profile.
Even though I'm far from Canva HQ and currently experiencing frequent mail delays, all of my pieces arrived within a few days of placing my order. It is important to note, however, that everything arrived separately. In addition, the large poster took a few days more than the mailbox-friendly postcards. Depending on what it is you're ordering, shipping times may vary, so plan appropriately!
My Canva Print Experience
For any customer, convenience and ease of use is always a plus. We already know that Canva provides plenty of that. But how effective are they as printers?
Related Article: Canva Slideshow Maker Review
To find the answer, I placed some orders across different styles and sizes available. Here's what arrived at my door, fresh from the printer.
Order #1: Poster
When you want to show off a favorite photograph, printing it poster-size might not immediately come to mind. But the Canva Print shop makes it possible to produce big, bold reproductions of your best shots.
At 21×28″, this is the largest print available. It's large enough to grab attention and make a statement, making it an excellent choice for promotional purposes. My one complaint? The size diverts from the standard measurements used for posters. If you had planned on framing your purchase, you may run into a few roadblocks in your search for an appropriate frame.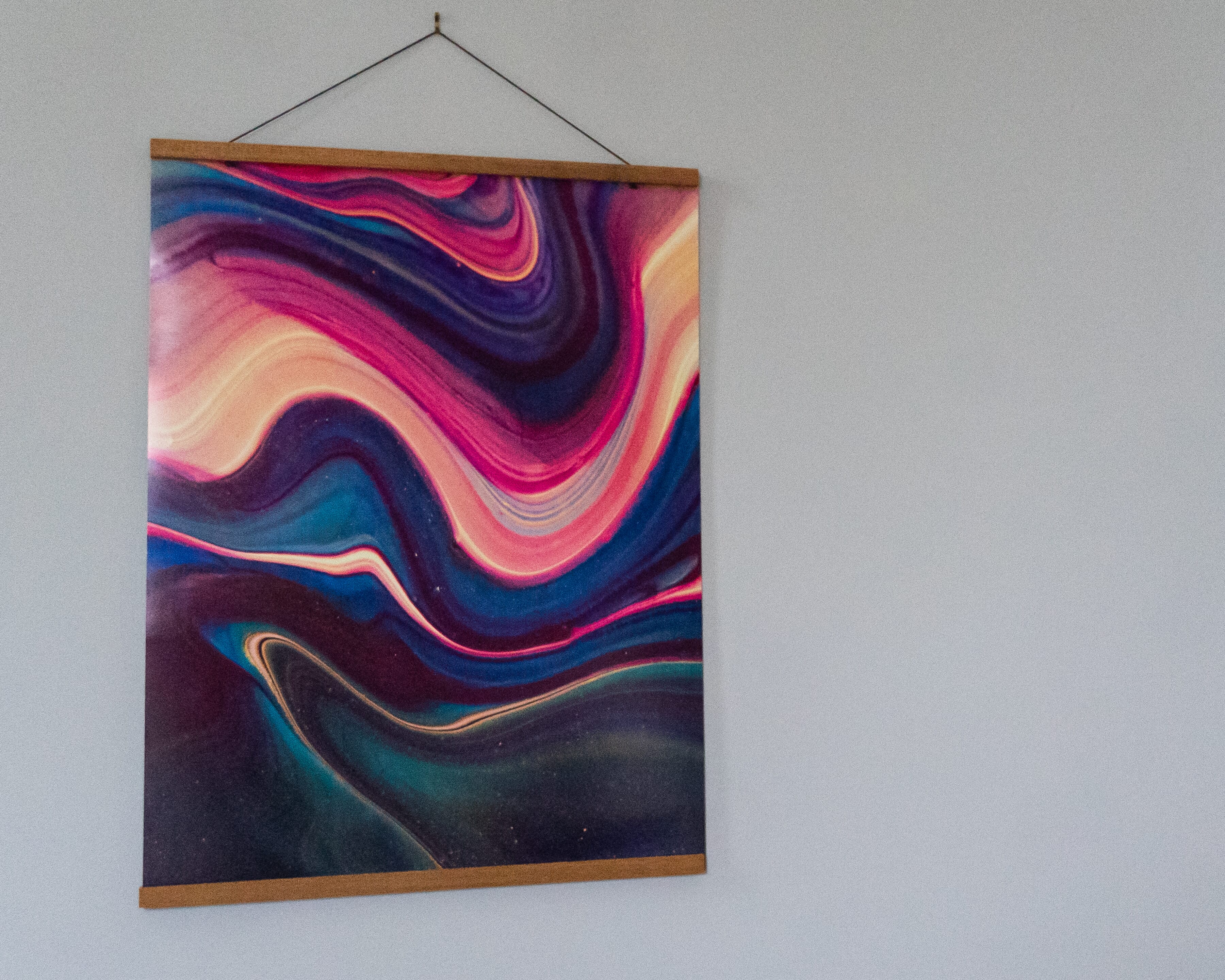 As far as image quality goes, I don't have any gripes. The color reproduction is accurate, and there wasn't any pixelation or distortion present from stretching to such a large size. There were no unpleasant surprises or mistakes that I could identify, which always makes for a good first impression.
Related Post: Posterburner Review
Canva does not allow you to customize the paperweight or finish as they do with many of their other products. For better or worse, the materials used for the poster I received are indistinguishable from an average poster. It has more of a luster finish than a true gloss, which minimizes glare for better display. In addition, you can easily roll up these prints for transport without damage – a nice change of pace, considering how fragile photo prints usually are!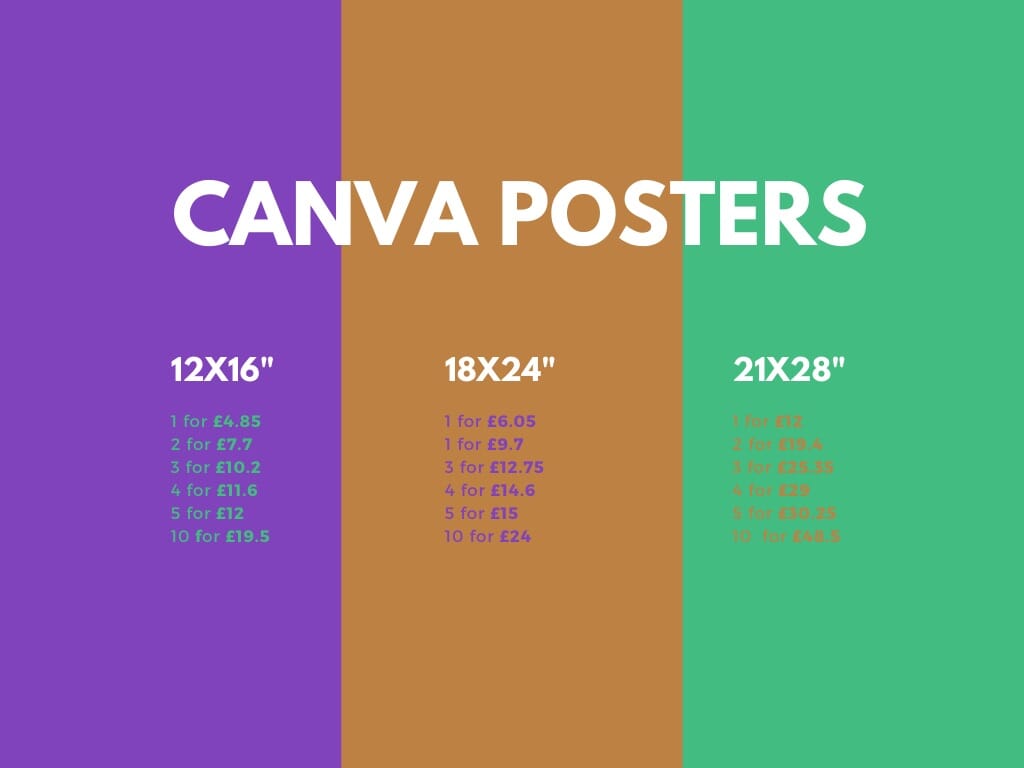 Order #2: Flyers
Frankly, I wasn't sure exactly what to expect from Canva's flyer. Generally, I associate flyers with being made by the hundred on a copy machine. They're no-nonsense and tend to prioritize quantity and print speed over image quality. How would a photo print translate to this medium?
As it turns out, pretty well!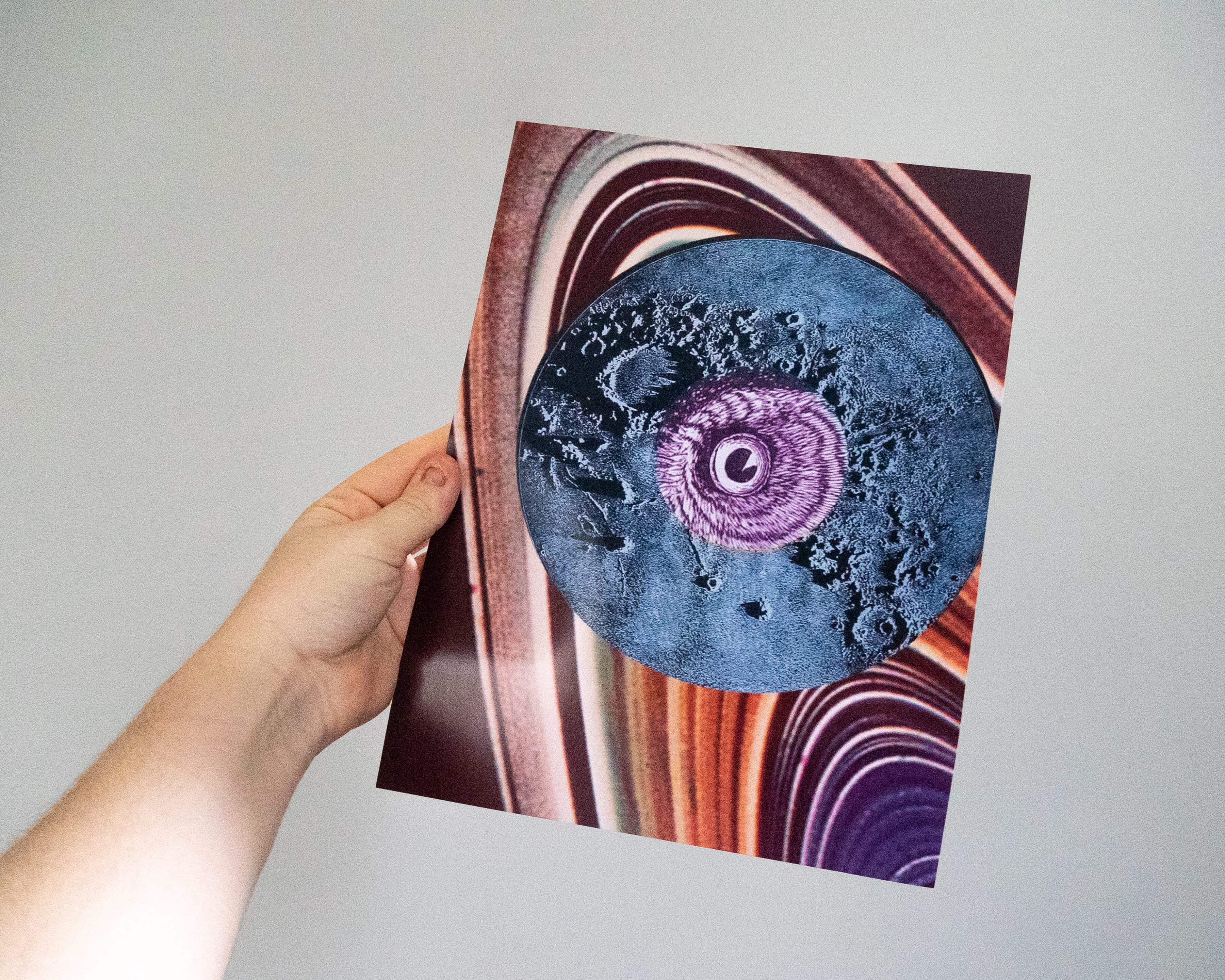 These aren't the sort of flyers you'd pull fresh from a Xerox copier – it's clear that Canva put the same effort into this product as they would any other. This full-bleed 8.5×11″ print sports a full range of tones and colors, which far surpassed my expectations.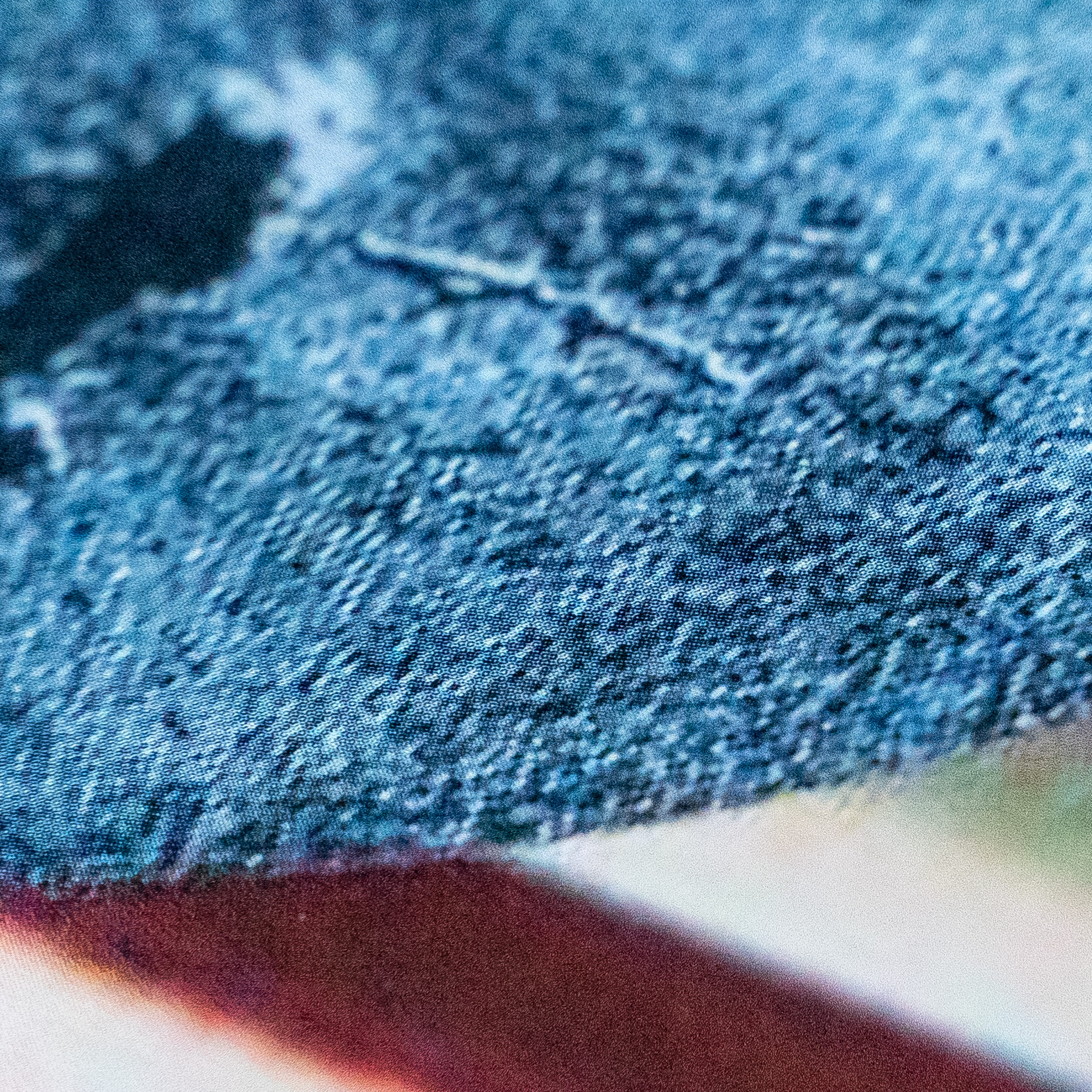 If I were to order again, however, I might choose different materials. This time around, I requested a premium paper. In retrospect, I think I would have gotten more of a traditional "flyer" feel with their lighter weight standard paper. On top of that, I also chose a glossy finish. On one hand, this provided the same stark look and feel of the poster. However, it cannot be written on and has the feel of an actual photo print more so than a true flyer.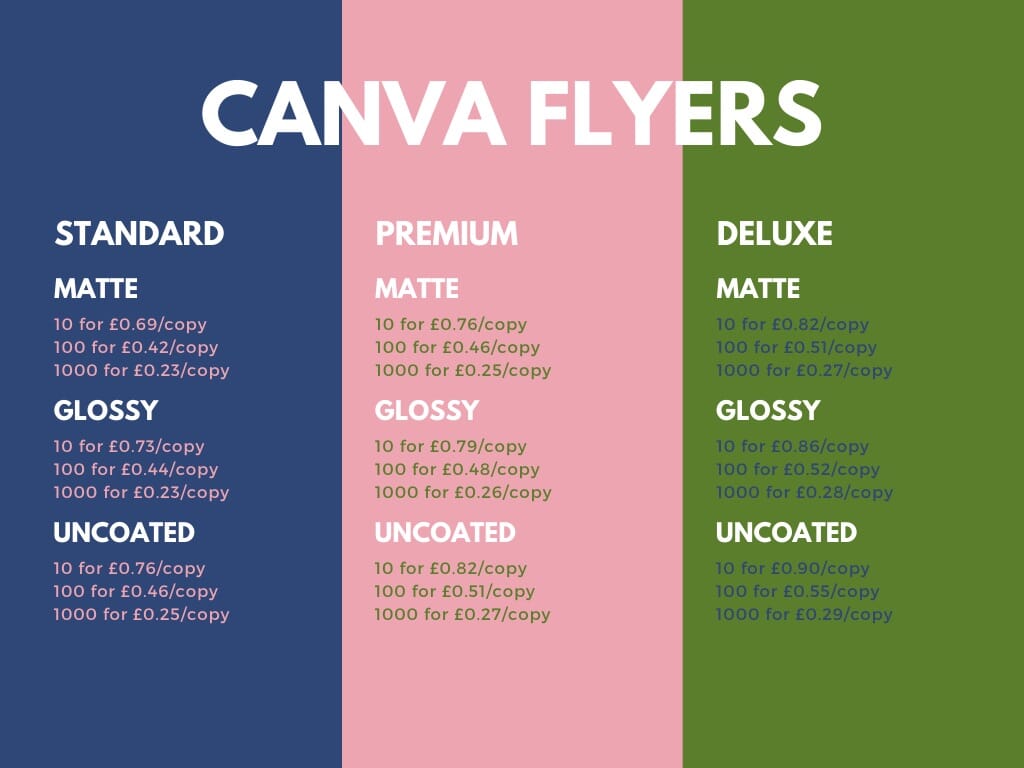 Order #3: Post Cards
Finally, let's take a moment to go over Canva's selection of postcards. While the individual 5.5×4.3″ is at least double the price of your run-of-the-mill postcard, I wanted to see how Canva handled variations in size, paper, and finish. So, I ordered one card on premium paper with an uncoated finish, and a second on deluxe paper with a matte finish.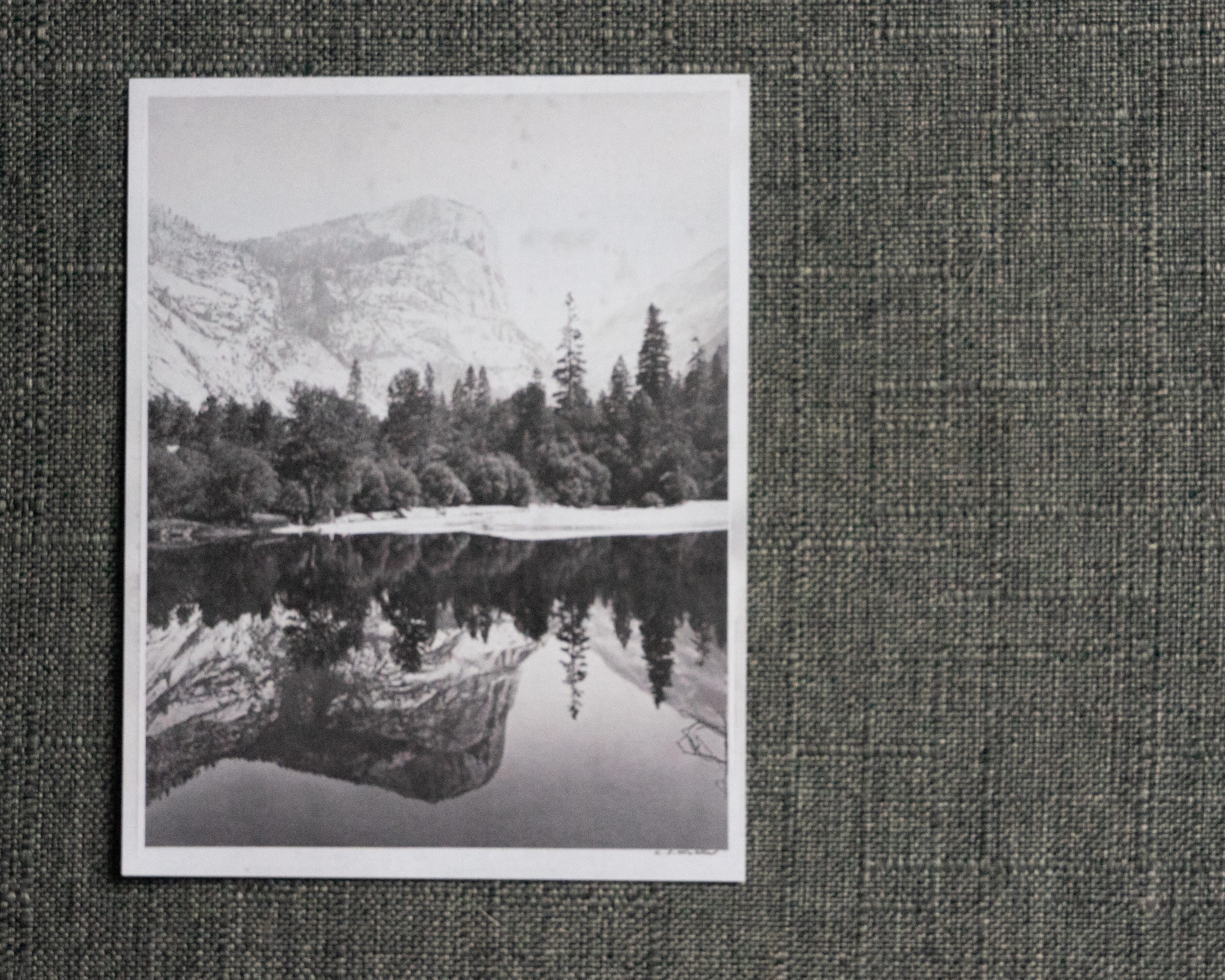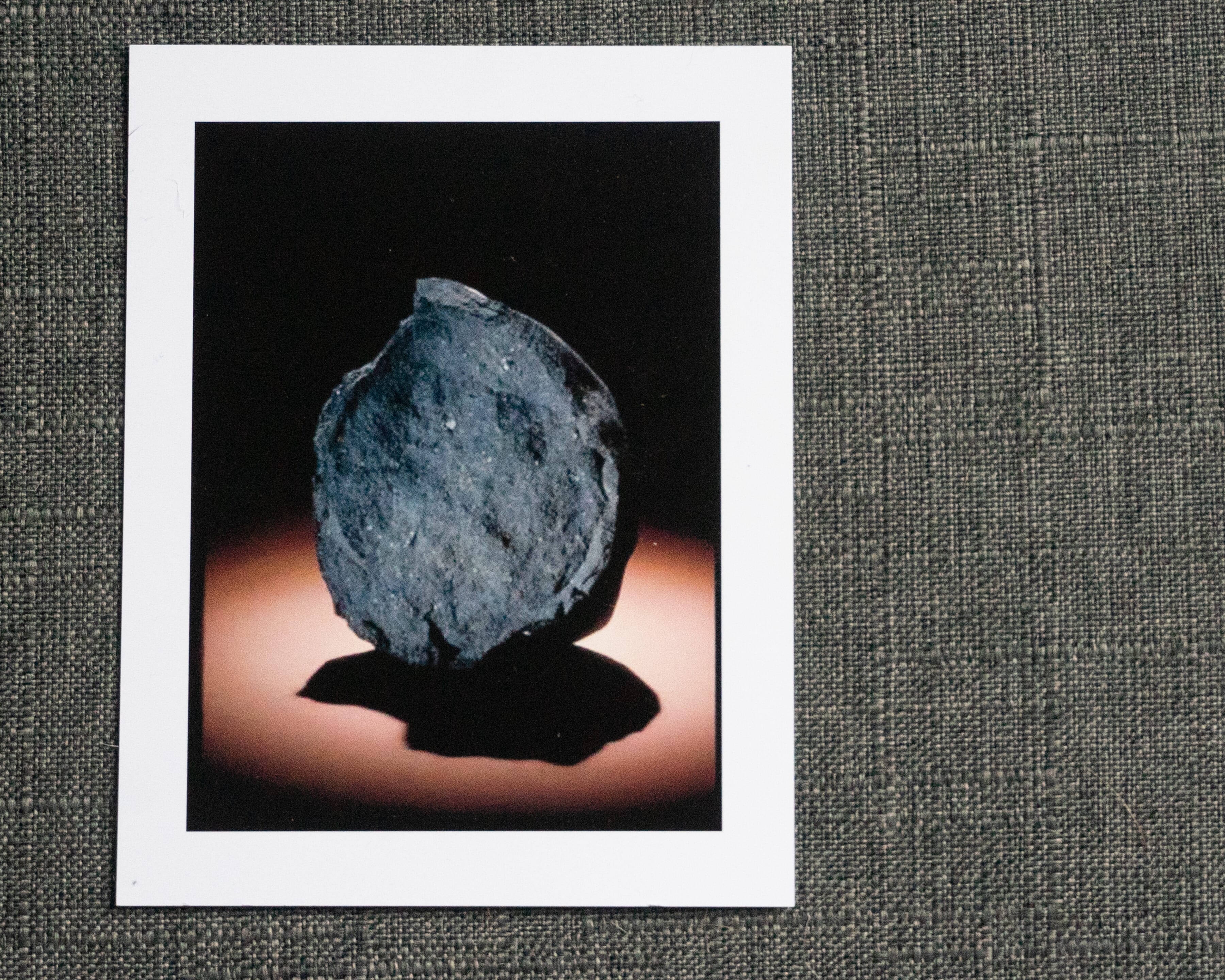 The physical differences were distinct from my previous two purchases. However, the postcards themselves were pretty similar. Deluxe paper is a bit heavier and more durable than the premium. The matte finish has the slightest of sheens compared to the uncoated. That said, the differences between the two are so subtle that I doubt the average viewer would be able to identify them.
Both pieces impressed me. But, honestly, I'm not sure that I'd classify either a postcard in the traditional sense. Rather, both had the feel and image quality of a print that you might order from a fine-art photo printer.
So long as you know what you're getting into ahead of time, these prints will serve you well. As promotional giveaways, it's a handsome way to showcase a photograph or logo. The tones and colors are vibrant, and the details came out beautifully. I like them enough that I'd even consider hanging these pieces on my wall.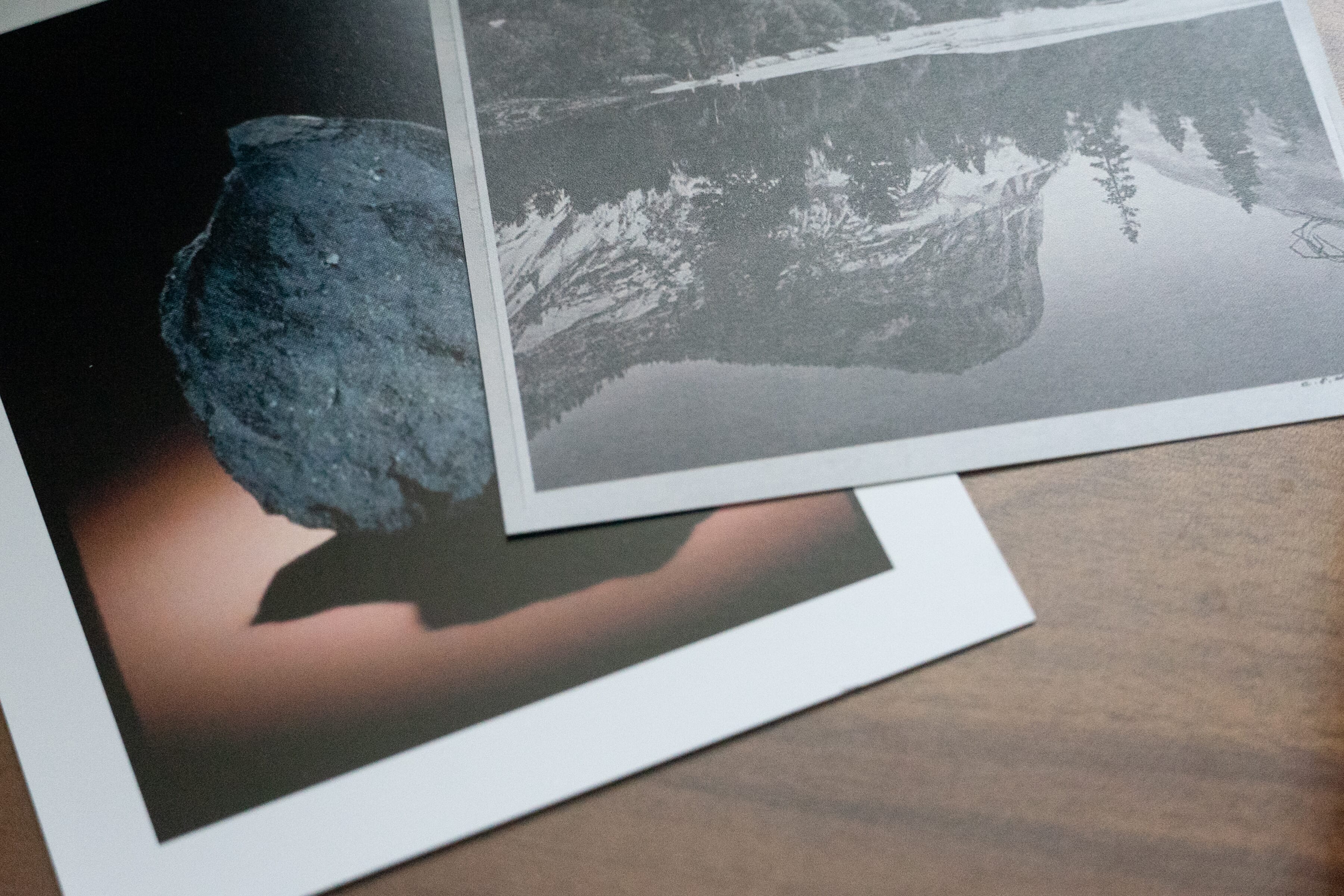 However, those expecting something to write a letter to grandma on might be disappointed. The paper used doesn't seem like it's particularly well suited for writing on, though I'm sure you could. What's more, these pieces are definitely more prone to damage than your standard postcard. Though Canva (very considerately) wrapped my pieces in protective plastic, I'm skeptical about how well these prints would typically travel in the mail.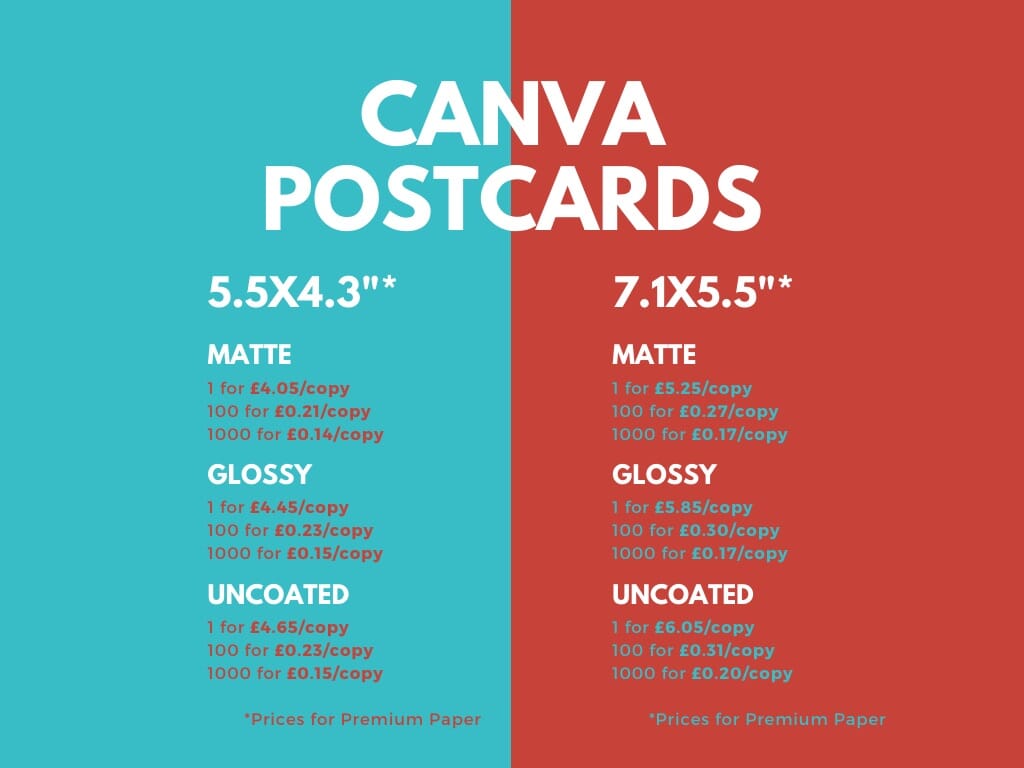 Want More?
Today's orders represent only a fraction of what Canva has to offer its customers. Aside from the traditional paper prints, we've covered, customers can print their designs on any of the following:
T-shirts
Business Cards
Menus and Programs
Invitations and Cards
Canvas Prints
Photo Books
Canva allows you to work outside the box, so don't limit yourself!
Our Thoughts
Canva Print Review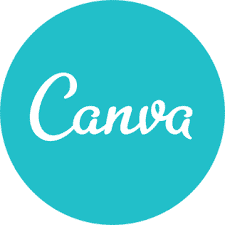 Product Name: Canva Print
Product Description: Designer-made templates, customized in a few click, and delivered it to your doorstep.
Brand: Canva
Offer price: 6.00
Currency: USD
Availability: OnlineOnly
Print Quality

Ordering Process

Preparation and Shipping Speeds

Price
Summary
Canva is a great comprehensive design and print service. Their selection of prints and affordable mass-production business pricing make it a great printing option for large scale purposes. Overall, print quality is high and the products are processed and shipped rapidly. 
If you've already got an account, there are a lot of great reasons to order yourself a Canva Print. But there are a few things to keep in mind before placing an order.
Firstly, do your math. On an individual basis, product prices skew high. However, bulk buys yield greater savings. The more that you buy, the less you'll pay per unit. So, while Canva consistently offers excellent savings on orders of 1000, you may not find the same bargain prices if you only need 5 or 10 copies.
Secondly, it's important to go in with the right expectations. While I was happy with both my flyer and my postcards, they didn't exactly fit the mold that I expected. If you're looking for a product for strictly utilitarian purposes, these may not accomplish the job you need.
So long as you keep those two points in mind, you cannot go wrong with a Canva Print. Across the board, the results are consistent and good looking. Getting your personal brand out into the world is no easy feat, but this line of prints begs for attention. Order a test print today to see for yourself – you won't be disappointed!