inPixio Photo Studio has a range of separate programs for different purposes. One such program is inPixio Photo Focus. This software is primarily used to improve the sharpness of photos that may be a little blurry or out of focus.
As you will see in this inPixio Photo Focus review, it does much more than that and can serve as a decent photo editing tool.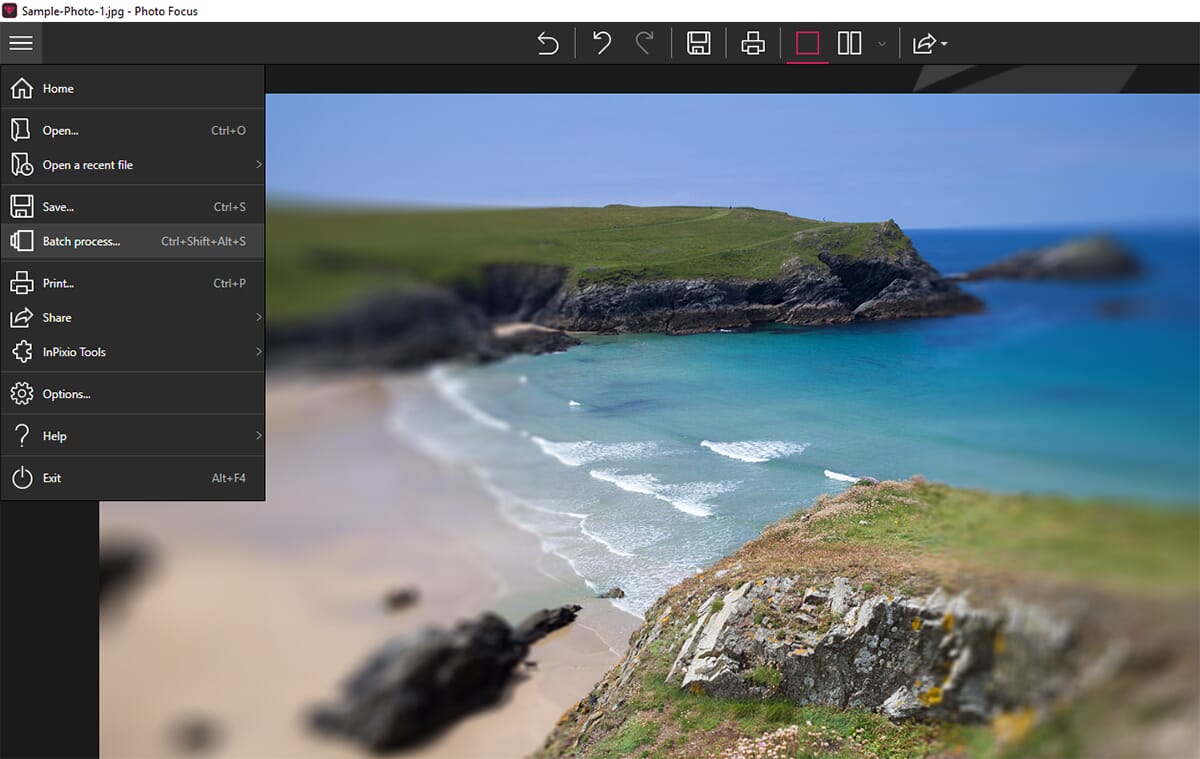 When you buy through links on our site, we may earn a commission at no cost to you. We evaluate products independently. Commissions do not affect our evaluations.
inPixio Photo Focus Overview
InPixio Photo Focus Review Summary
Performance

Usability

Price

Photo Editing

Photo Sharpening

Creative Effects
InPixio Photo Focus Review
For basic photo editing, inPixio Photo Focus has a good set of tools – you can comfortably edit RAW photos. It shines in term of creativeness and the affects you can apply. If you want to sharpen your photos quickly, or add artistic blurs, this is a brilliant program to use. It is also user-friendly and great for those starting out in the world of digital editing.
Pros
Simple interface and layout
Can run smoothly on any device
Great creative blur and sharpening tools
A solid set of RAW editing tools
Cons
No photo management system
Not suitable for advanced photo editing
So what can you expect from inPixio Photo Focus? As mentioned, this software enables users to improve the sharpness of their photos. However, as you will see in this inPixio Photo Focus review, it has other features including:
Advanced crop and transformation tools
Basic photo parameter adjustments
Tone curve adjustments
Creative blur effects
Vignetting
Sharpness tools
Essentially, you get a mini photo editor with an emphasis on sharpening. You can improve the basic quality of your photos using adjustment tools and tone mapping. Then once the image is prepared, you can use the various sharpening and blurring effects to turn your photo into something a little more creative.
Related Post: Best Photo Sharpening Software
It's a simple premise, but it makes for an effective program. As you will see, it also has an emphasis on ease of use. I love the barebones layout and interface and you really don't need immense editing skills to use inPixio Photo Focus.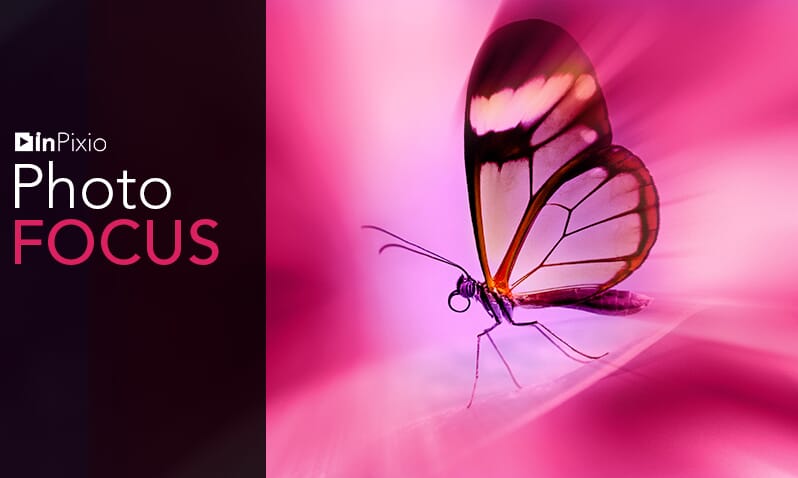 Performance
Photo editing software can really take its toll on processing speeds. Thankfully, inPixio Photo Focus does not follow this trend. It is a minimalistic program that any modern PC or laptop can run with ease.
To create this inPixio Photo Focus review, I used a PC with 24GB of RAM and a powerful graphics card. The loading times and live previews were all instant. I really experienced no issues with performance – it doesn't need much processing power at all.
The minimum system requirements are listed below:
Processor: Intel Pentium 1GHz or higher
RAM: 1GB
HDD: 15MB
Even the most basic laptops have specifications far greater than this. With this in mind, you should never experience any performance issues when using inPixio Photo Focus.
Layout & Interface
One of the best aspects of inPixio Photo Focus is the layout. It has a basic interface with a minimal set of tools. When first opening the program, a file management screen opens. Here you can easily load recent files, and open new projects.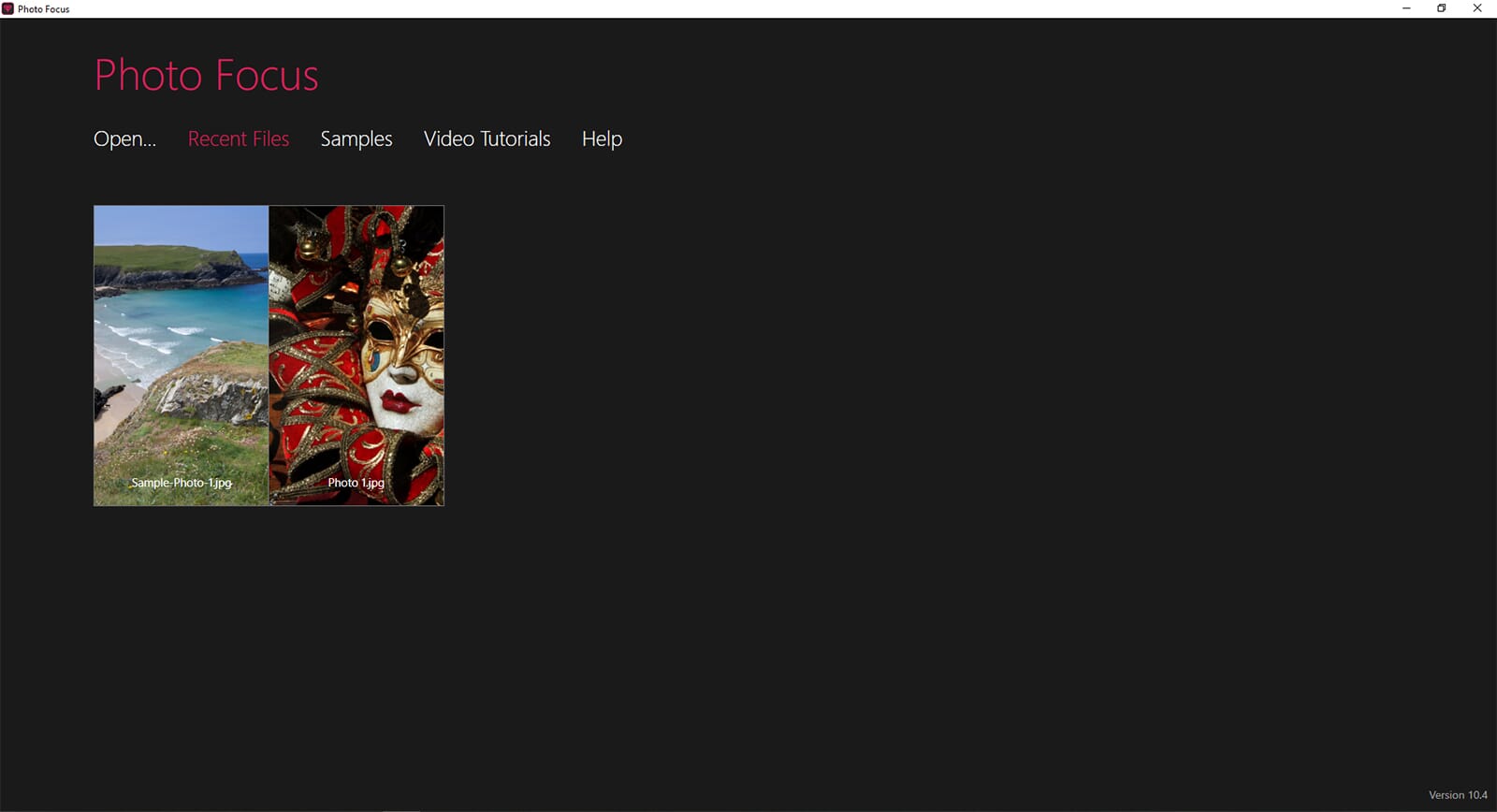 Once a file is open, the main editing screen loads. The minimalistic layout is great for inexperienced users, who may be overwhelmed by too many tools and features. In the center, a preview of your image is shown. To the right, is the main toolbar.

That's it. All that's left to address is the main menu and the top toolbar. The top toolbar, above the image preview, is useful. Here you can undo changes, save your image, and change the preview. The before and after previews are particularly useful as you can see how your edits compare to your original photo.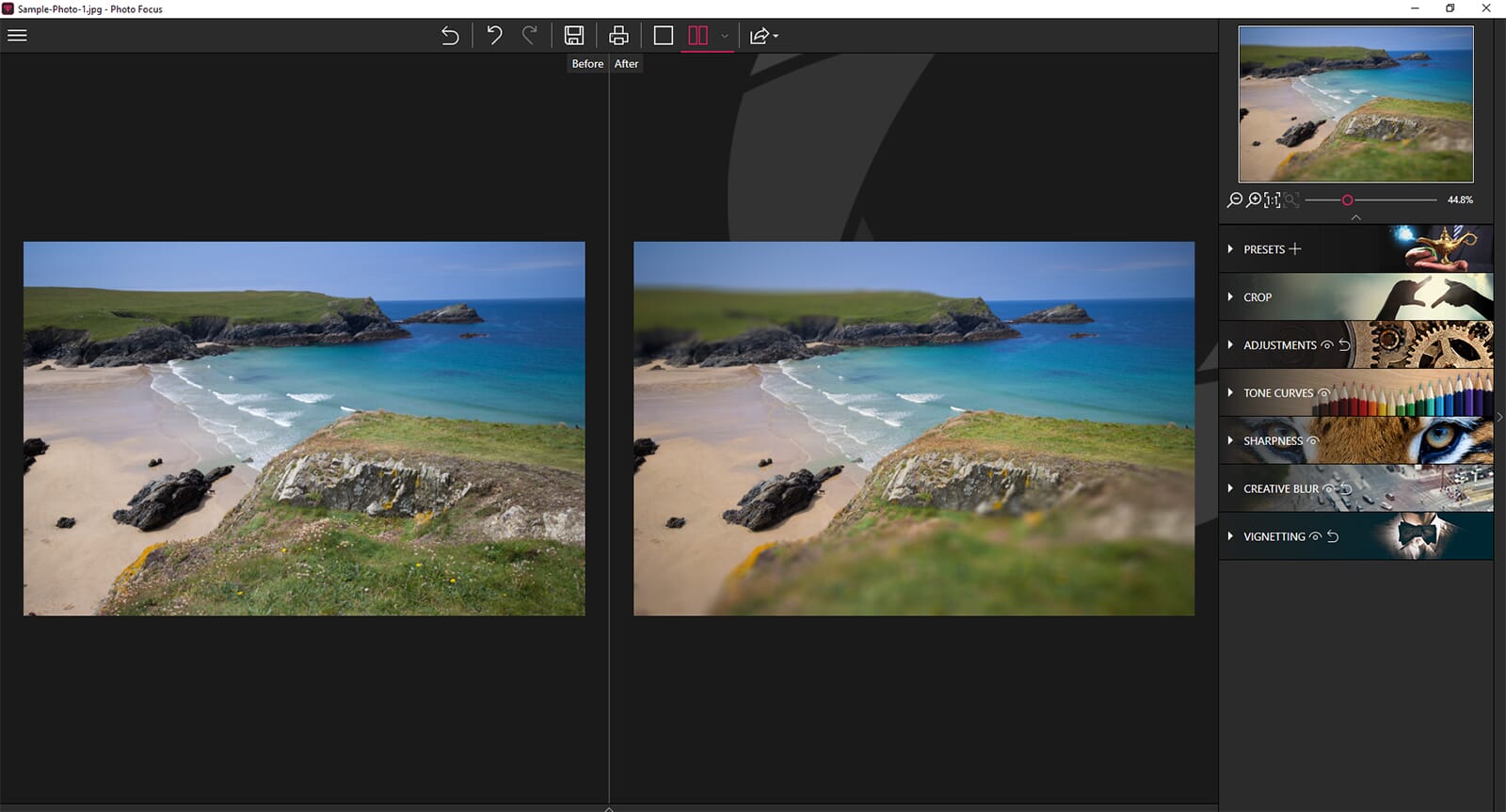 The different toolbars are also simple to use. I like the stylish graphical header of each toolbar – it clearly differentiates each one. The tools are simple to use with sliders and pop-up tooltips. For those who aren't confident with editing software, inPixio Photo Focus is a brilliant starting product because of its ease of use.
Preparation Tools
To really go in-depth for this review, I tested the diverse selection of tools extensively. They are split into two categories – preparation and sharpness tools. The preparation tools are editing tools you use to first improve the basic quality of the image.
Crop
inPixio Photo Focus has a detailed crop tool. You can manually crop your photos without any restraints. However, there are also a host of advanced settings. For example, you can select several different preset crop aspect ratios like 4:3, 16:9, and 7:5.
You can even create custom crop presets. You will also find a set of transformation tools so you can rotate the photo and alter its angle. This is useful if you have a photo where the horizon isn't level and it requires straightening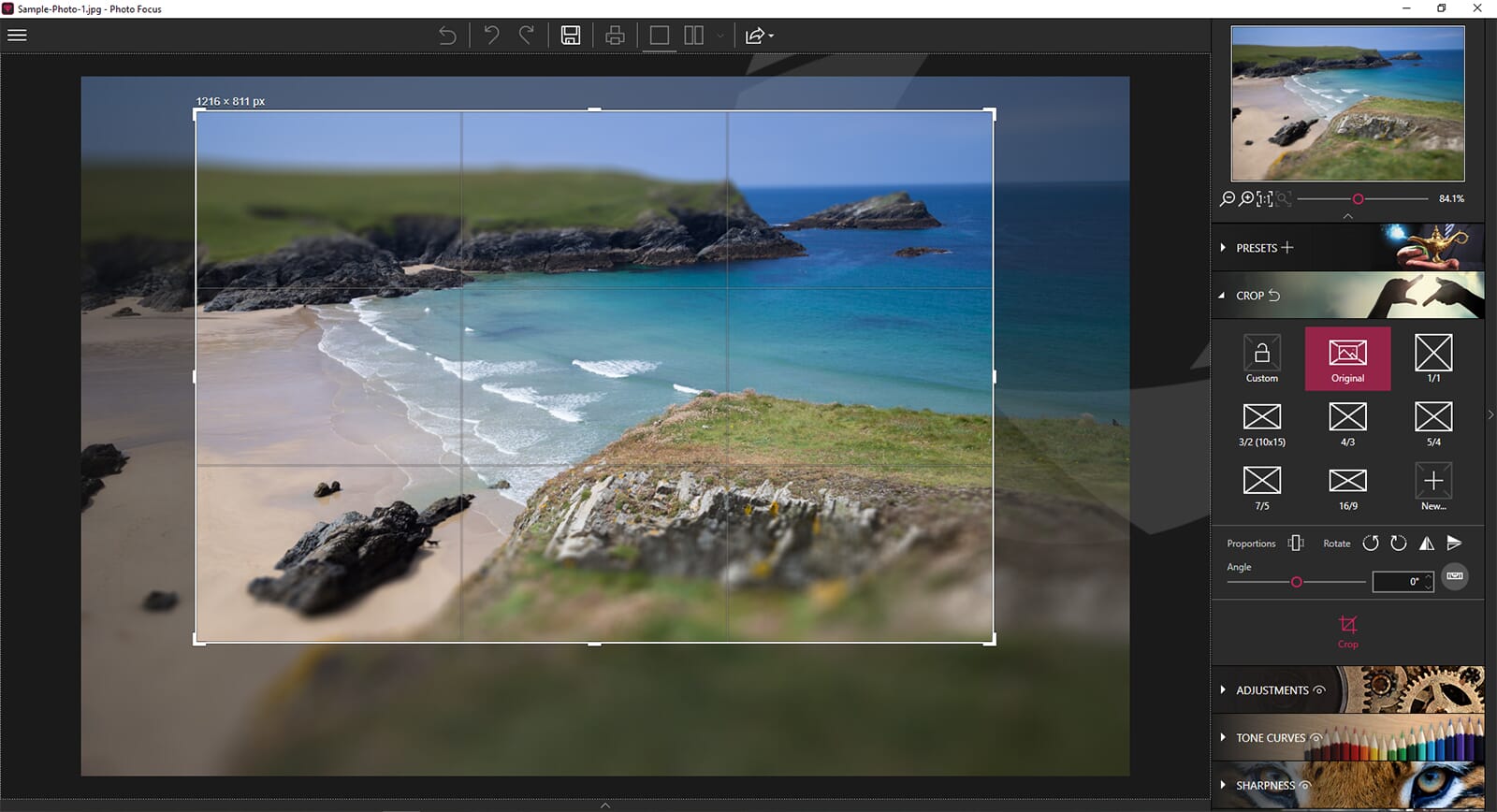 Adjustments
Once you have cropped and transformed the photo, you can then make tonal adjustments. The adjustments toolbar has a full complement of sliders that you would expect in any RAW editing program. This includes temperature, hue, saturation, shadows, and clarity.
The sliders are incredibly easy to use. At the side of the screen, you can see a percentage or value by which the parameter has changed. You can also reset the parameter easily by double-clicking on the slider selector.

There isn't much more to say here – the adjustment tools are great for RAW photos and allow you to boost the basic quality of your photos before applying sharpening effects. This feature alone makes inPixio Photo Focus that much more useful for basic photo editing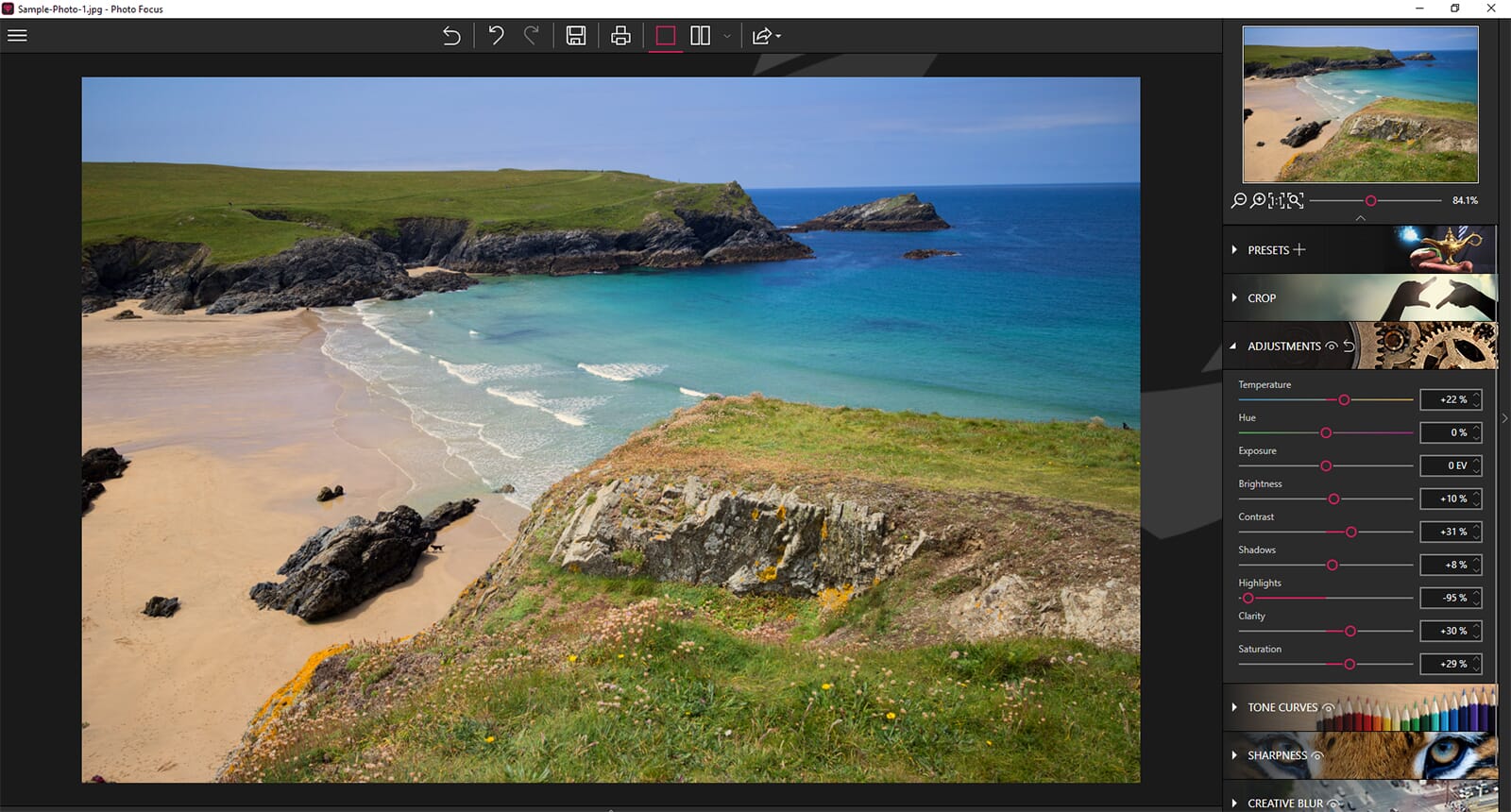 Sharpness Tools & Effects
After editing the basic parameters of your image, inPixio Photo Focus follows a logical workflow. It presents sharpening tools and creative effects. These are the main purpose of the software and can help you improve blurry photos or add selective blurring effects.
Sharpness
The sharpness tool is incredibly basic. There is a slider to adjust the amount of sharpening applied, and a slider to change the radius. For sharpening, there isn't much more needed. To use this tool, simply drag the slider and you can see the sharpening applied in real-time.
The AI technology appears to be advanced and the sharpening effects you can apply can greatly improve the quality of your photos. If you have blurry images, this tool will certainly help. It won't restore photos that have been shot completely out of focus, but it can improve motion blur and poor focusing to a certain degree.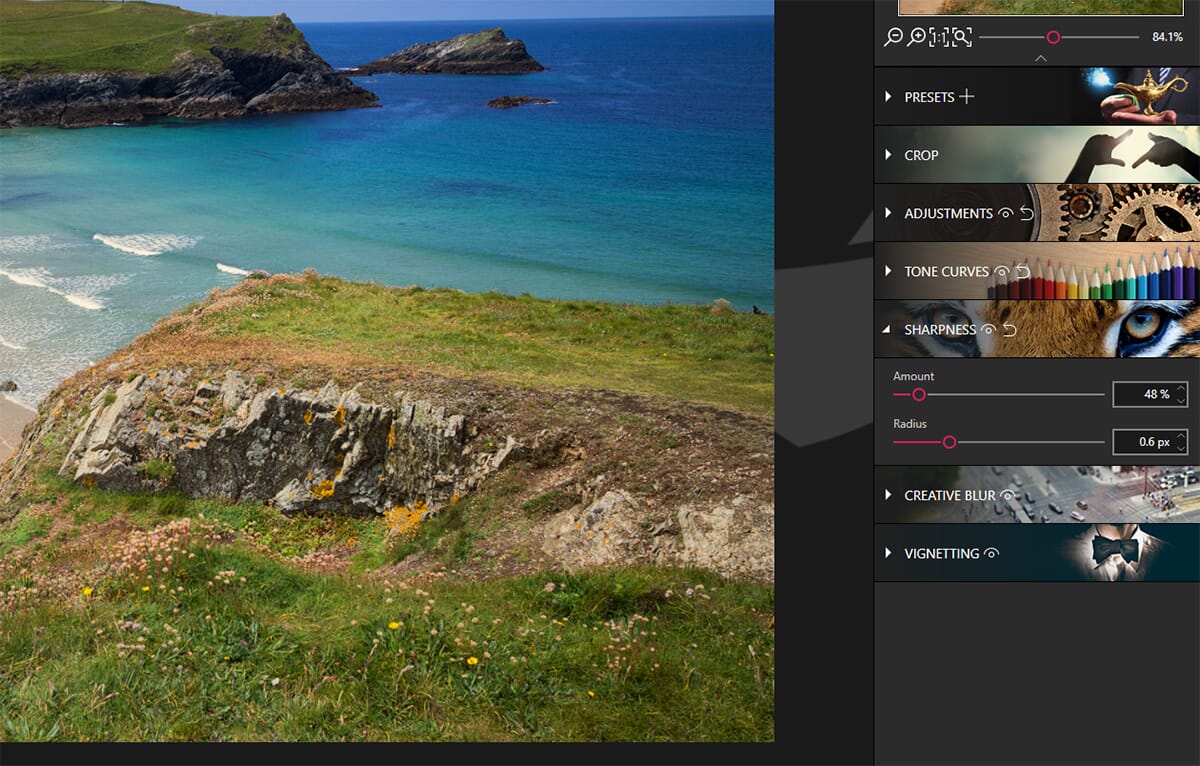 Creative Blur
I had the most fun using the creative blur tool. Using this tool, you can purposefully blur select areas of your photo. This is a useful technique if you wish to place focus on an object such as a portrait, or a landmark within a landscape.
As with the other tools, this is simple to use and it has three different blur methods – linear, radial, and custom. The linear blur is useful for landscape shots if you want to blur a select slice of the photo such as the sky. Alternatively, the radial blur is fantastic for emphasizing single objects.
The creative blur tool is easy to use – just select the type of blur and drag the different lines to change the composition of the blur. By adjusting the line selectors, you can create subtle or intense blurs. You can also adjust the strength of the blur using the slider on the toolbar.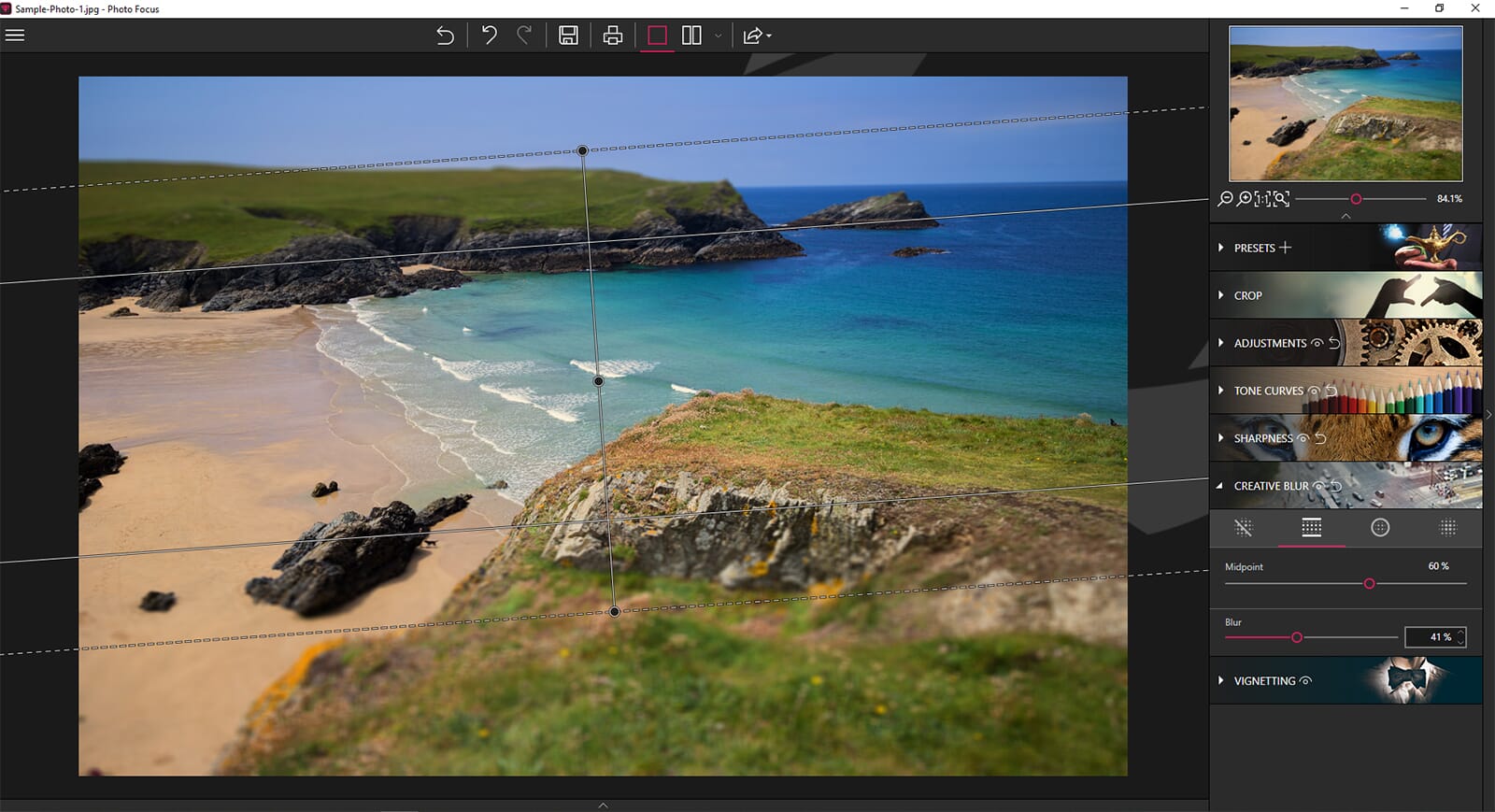 Vignetting
There is also a basic vignetting tool. You can apply a dark or light vignette with minimal effort. If you click the arrow at the bottom, advanced options are also shown. Here you can adjust the strength, midpoint, and feathering of the vignette.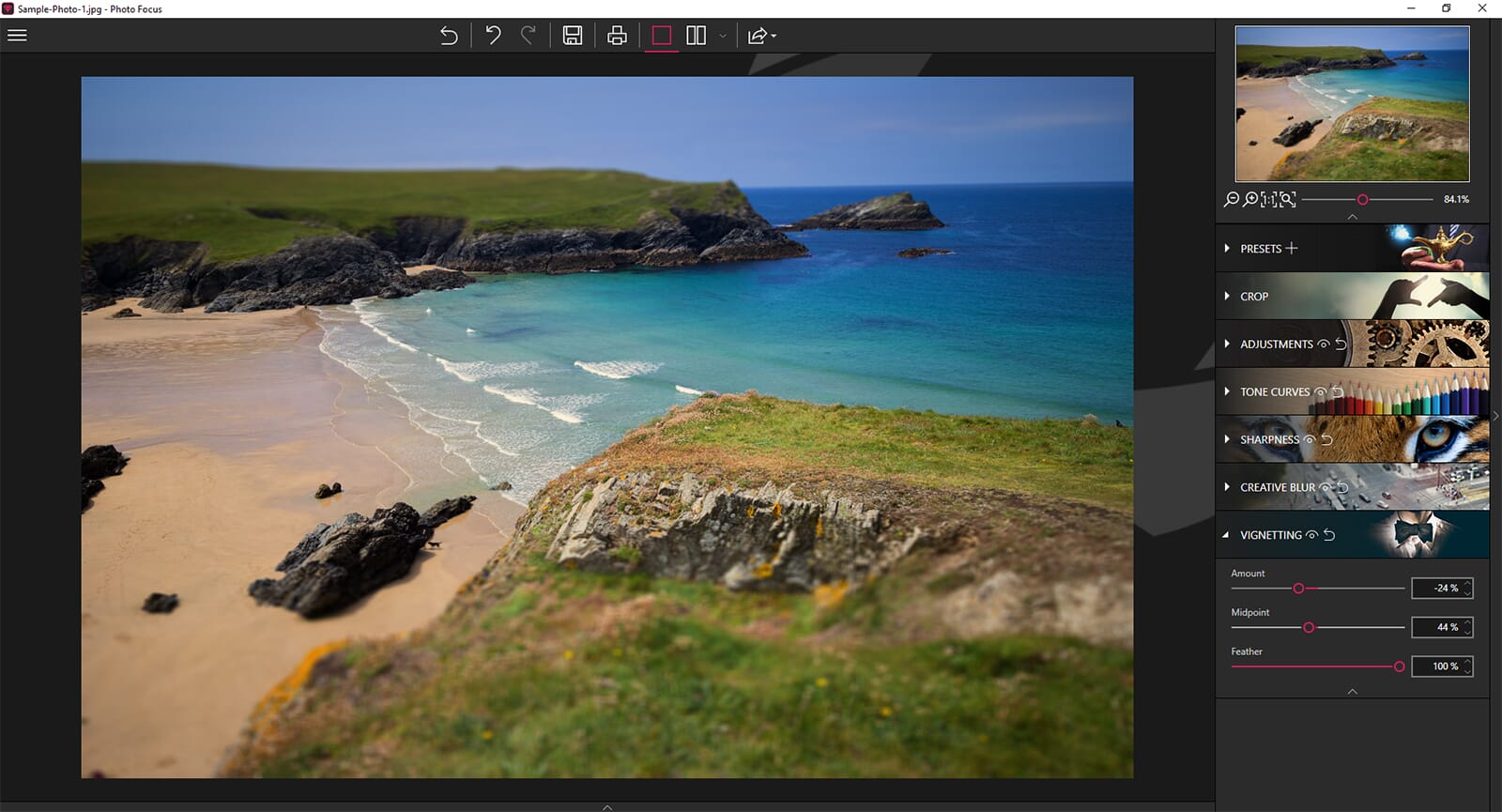 Sample Photos Created Using inPixio Photo Focus
To show the type of effects you can create, you can see below four images I edited using inPixio Photo Focus. These were unedited and I applied various effects including the basic adjustments, vignetting, sharpening, and creative blurs: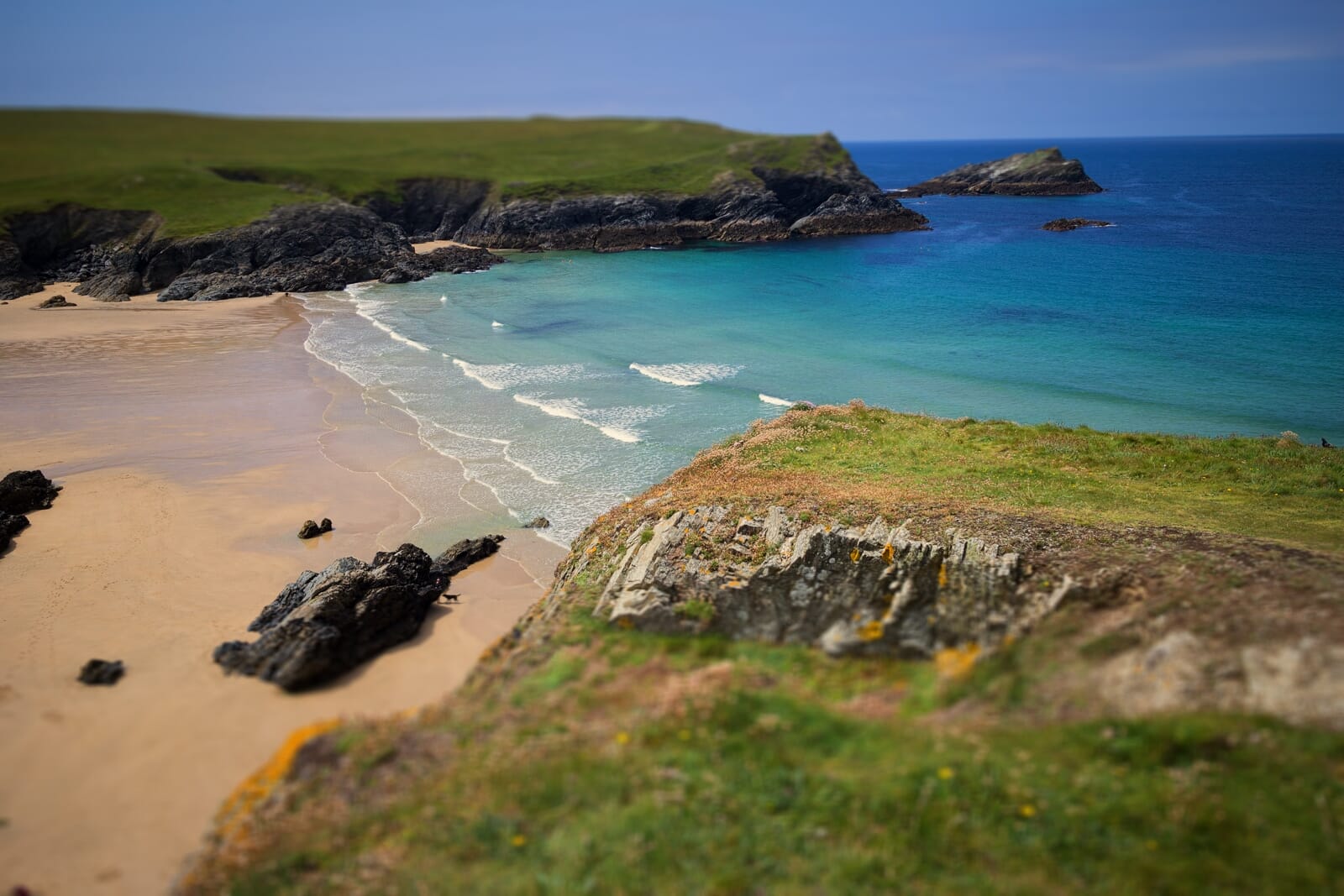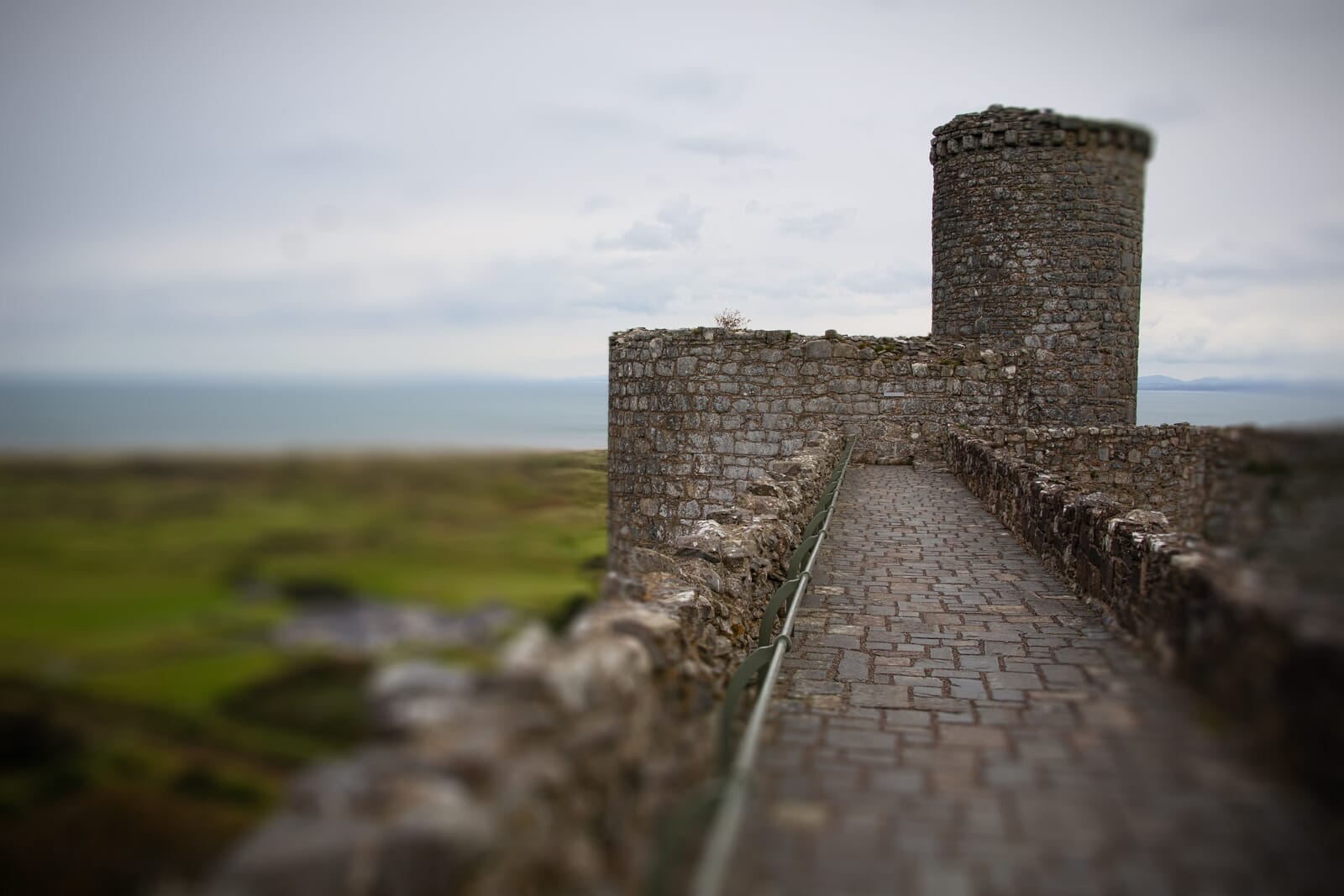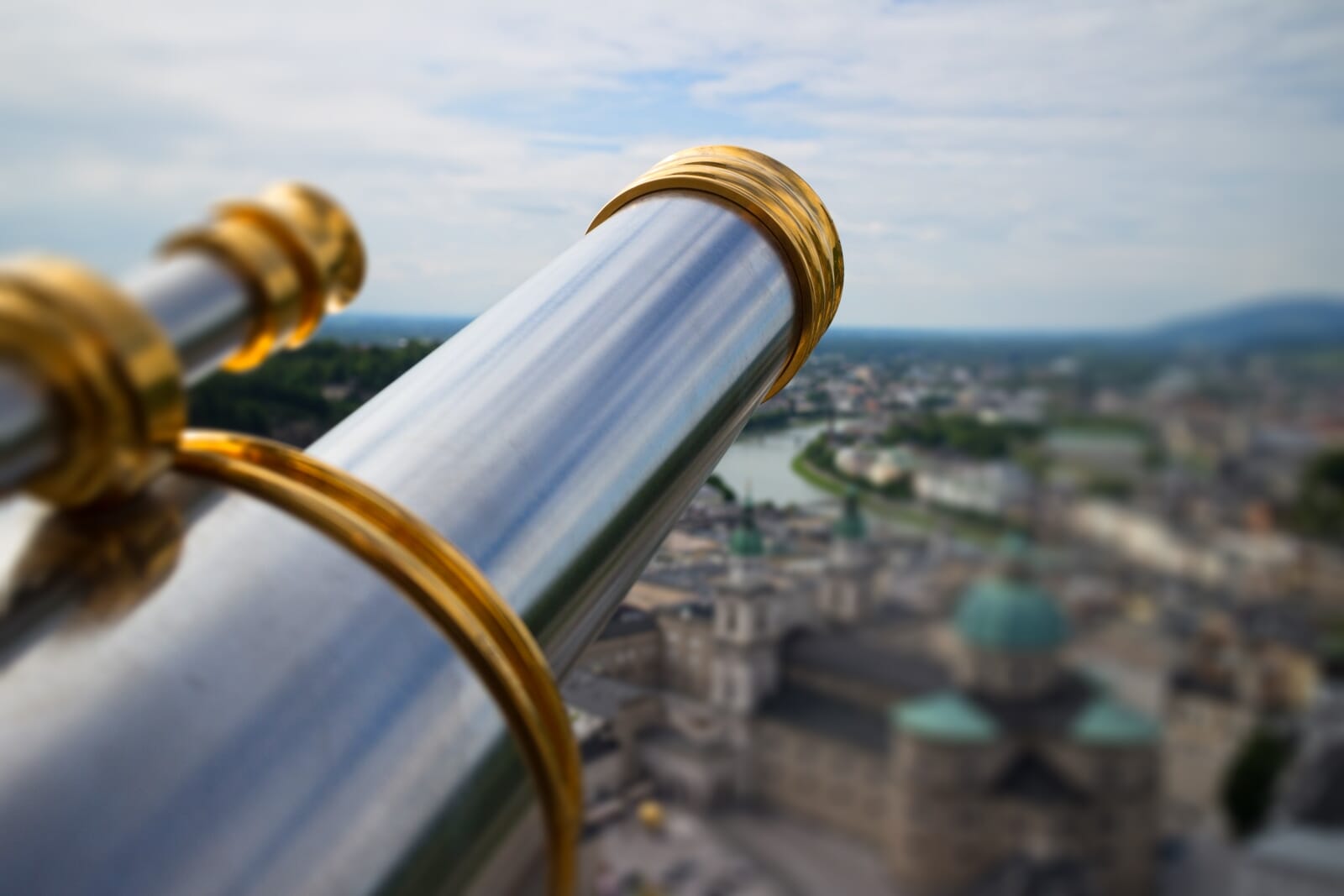 Pricing
inPixio Photo Focus is available as a one-off purchase. It is also available as part of the inPixio Photo Studio Ultimate package. Current prices are listed below:
inPixio Photo Focus: $43.69
inPixio Photo Focus Professional: $58.26
The difference between the standard version and the professional version is minimal. In inPixio Photo Studio 11, you gain a vignette tool, customized artistic blurs, and the ability to save personal presets. For less than $15.00 more, the personal presets are worth it – especially if you intend to use the software regularly for repetitive editing.
Alternatively, you could opt for inPixio Photo Studio Ultimate. This bundle includes inPixio's main photo editor, plus Photo Focus, and Photo Maximizer. The cost for the Ultimate bundle is $99.99 which is reasonably priced considering the software and tools you receive.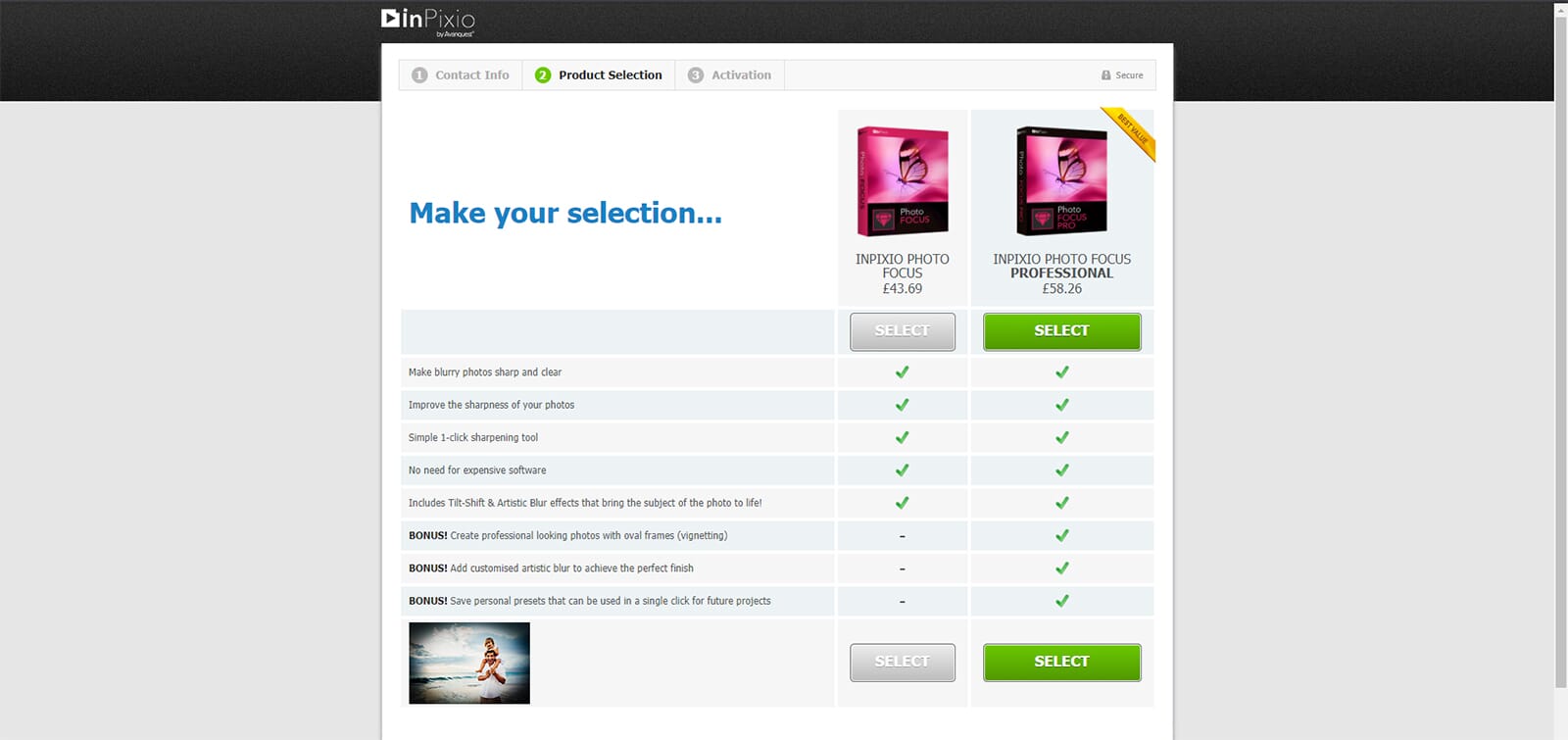 Who Should Purchase inPixio Photo Focus?
I spent much time during this inPixio Photo Focus review testing the product and its capabilities. It's a great program with a solid set of editing features. The main advantages are its minimal system requirements, ease of use, and set of creative editing tools.
This program cannot compare to comprehensive software like Adobe Lightroom or ON1 Photo RAW.
However, it's not meant to be a competitor to these behemoths. inPixio has a dedicated photo editor too – Photo Focus is an additional tool meant for sharpening and adding creative blur effects.
However, as a basic photo editor, it works well. If you want an inexpensive photo editor, with a good set of creative features for sharpening, Photo Focus is a good choice. It is not suitable for advanced photo editing and it does not offer any advanced photo management features. It is, however, a great program that beginners and hobbyists would benefit from using.
Find Out More About inPixio Photo Focus
inPixio Photo Focus FAQs
Is inPixio Photo Focus available on MAC devices?
No, inPixio Photo Focus is currently only available for Windows devices
Is inPixio Photo Focus included in inPixio Photo Studio Pro?
No, it is available as a standalone product, or as part of inPixio Photo Studio Ultimate
Are there tutorials for the different inPixio Photo Focus features?
Yes, when opening the program, there are 4 tutorial images that explain the different tools