This is a review of the Nikon AF Micro-Nikkor 200mm f/4D IF-ED lenses. A lot of acronyms. But hopefully, by the time you finish up this article, you will have a good idea of the lens and what it is capable of.
First up, the one thing that you need to know about this lens is that this is a macro lens, meaning it has serious close-up abilities.
A lot of times friends and amateur shooters would come to me and say that their point & shoot has a macro mode, or that their smartphone is capable of making excellent close-up photos.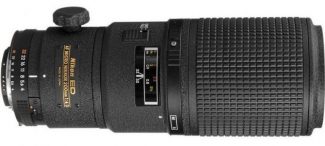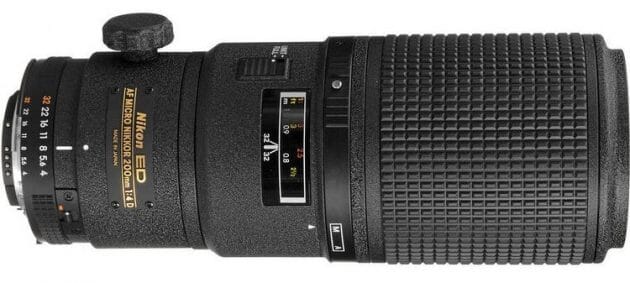 Well, the thing is most lenses have some ability to shoot close-up. Most point & shoot cameras with fixed lenses have the option to 'switch-over' and shoot real close. That's an advantage. Smartphone cameras are becoming increasingly useful, and they too have some close-up capability. But the thing is most of them are not real macro lenses.
Related Post: Review of the Canon 500d Close Up Lens
Definition of a Real Macro Lens
A real macro lens is one which can produce a 1:1 perspective of a subject onto an image sensor/film.
What is a true 1:1 view/perspective?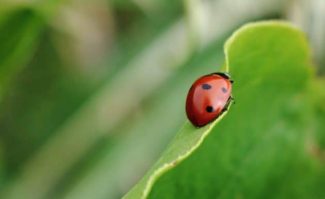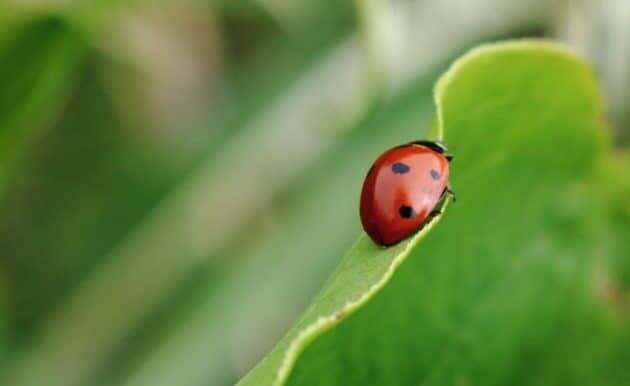 Let's say that you are photographing a bug. It is about 10mm in size. When making the image the size of the bug captured on the sensor is 10mm. That means life size. There are lenses which can go beyond real macro perspective, meaning, a subject can be projected as larger than life on the sensor using such lenses. However, those are beyond the scope of our discussion today. The Nikon AF Micro-NIKKOR 200mm f/4D IF-ED is a real macro lens.
Target Users
This lens targets macro shooters. Though it will also work as a standard telephoto prime, its greatest strength is in shooting subjects from up close.
The 200mm Micro-Nikkor is the sort of lens you would normally associate with those images of pollen, stamen, beautiful eyes, and abstract photos of articles of everyday usage.
It's not a lens for doing wildlife or portraits. Even though you might be tempted to seeing the focal length. It is too long to be counted as a perfect portrait lens and too short for shooting any meaningful wildlife. The quality of the bokeh isn't that great either so subject separation from the background wouldn't be something to be excited about.
Comparing the Nikon NIKKOR 200mm f/4D to other Nikon Micro NIKKOR Lenses (click to see details on Amazon)
Compatibility
The Micro-Nikkor 200mm f/4D is designed for Nikon's FX sensor powered cameras.
You would still be able to use it on DX cameras. The effective focal length on DX cameras will become a 35mm format equivalent of 300mm.
The maximum aperture of the lens is f/4. That may appear to be a little on the slower side. However, when you aretakingg photos, you will find the depth of field even at f/4 to be very marginal.
The best way to shoot macro photos is to stop down the lens to increase the depth of field.
Construction
Just like the 80-200mm f/2.8D ED the NIKKOR 200mm f/4D IF-ED is a solidly built design. One of the best things about this lens is that you can choose to take it to less than perfect shooting environments and it would still perform without the risk of scratches and dents.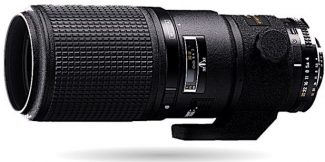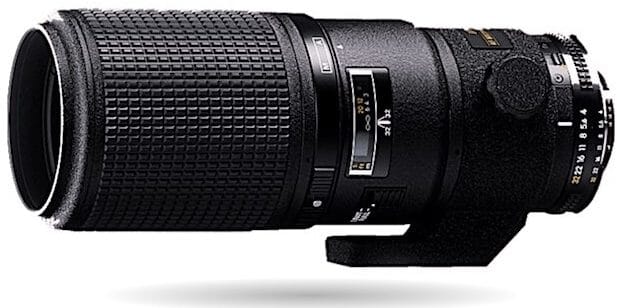 The overall construction of the lens includes 13 pieces arranged in 8 groups. It comprises two Extra-low Dispersion (ED) glass elements. These elements work towards cutting down the problems arising from chromatic aberrations (purple fringing).
Related Post: 8 Best Mid-Range Zoom Lenses for Your DX DSLR
Auto-Focusing
The NIKKOR 200mm f/4D IF-ED can focus very close. It has a minimum focusing distance of 48cm (1.6'). At that close working distance, you have to ensure that your camera/lens or you don't block light falling onto a subject.
Being a D lens, the NIKKOR 200mm does auto-focus, but only when mounted onto an FX camera or at least a DX camera with a built-in AF motor. With cheaper or entry level cameras like the D3100, D5100, the lens will not be able to auto-focus.
The lens has internal focusing characteristics, which means the focusing elements don't push the front part of the lens outwards during focusing. This process is important because you don't want to have a situation where you are shooting at very proximity to a bug, and the front element protrudes out of the barrel!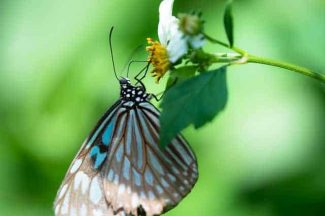 The overall weight of the lens is 1.18 kilos (2.61 lb). Together with a full-frame camera, the total weight of the system can spill on to 2.5 kilos (5.5 pounds). The weight shouldn't deter you from shooting hand-held at any time.
Aperture Control Ring
The manual aperture control ring helps you to select the appropriate aperture for shooting your images. This aperture ring is much easier than having to turn a command wheel. If all you've ever shot with is a G lens, it will take some time to get used to.
Image Stabilization
The Micro-NIKKOR 200mm f/4D does not have image stabilization built into it. You will have to ensure that you use a tripod or a monopod for the best part. Otherwise, you will have to ensure that the shutter speed you use is no slower than 1/200 of a second. The best way to approach would be to use a higher ISO such as ISO 400 and use a faster shutter speed. Something like 1/400 or faster to freeze the moment.
Tele-Converter
This lens is not compatible with any Nikkor teleconverters. There may be some third party teleconverters that could work with it. But there is no reason why you need them. The lens works fine just the way it is. The Micro-Nikkor lens is a macro lens and not a traditional telephoto.
Conclusion
The Nikkor 200mm f/4 Micro Lens is the standard for quality macro photography. Its construction is excellent and its optics are superb. Its focal length of 200mm is perfect for most wildlife close up photography … Review by a Nikkor user.
For all purposes, the much cheaper priced Micro-Nikkor 105mm f/2.8 Non-VR may be a better option for you.
However, when it comes to macro photography the increased working distance and true macro perspective is critical. Plus, the 105mm f/2.8 does not have auto-focusing abilities. The 200mm f/4D does.
Related Post: Best Macro Lenses for Nikon (top 10 Picks)
One could also suggest that a modern G lens with a built-in AF motor and image stabilization would be a better choice. At least it is compatible with modern cheaper DSLRs, and probably with vibration reduction thrown into the equation, something like the 105mm f/2.8 G IF-ED VR would make greater sense.
To be honest, despite the lack of image stabilization and a new auto-focusing motor, the 200mm f/4 still wins. Nikon's AF FX Micro-NIKKOR 200mm f/4D wins because it has a larger working distance than the 105mm f/2.8 VR. Plus, it is better built and has a solid feel to it. Thus, despite the higher price (currently the lens retails at $1,140.00 on Amazon), the 200mm f/4 gets my vote.
---
As an Amazon Associate we earn from qualifying purchases. Certain content that appears on PhotoWorkout.com comes from Amazon. This content is provided 'as is' and is subject to change or removal at any time.