For a burgeoning photographer, buying gear can be a perplexing task. When you're first learning the ropes, it can be difficult to identify the finer details between models that, for all intents and purposes, appear to be incredibly similar.
For those looking to up their arsenal, 50mm and 35mm lenses are a great place to start. But if you're limited to purchasing only one, how do you determine which is the right choice? To find the answer, we've gone through and broken down the best options out there according to brand and sensor size. Taking into consideration everything from portability to price, here's what we came up with:
50mm vs 35mm Analysis
✔ For Full Frame DSLRs
For Canon Users
Best 35mm Option: Canon EF 35mm f/2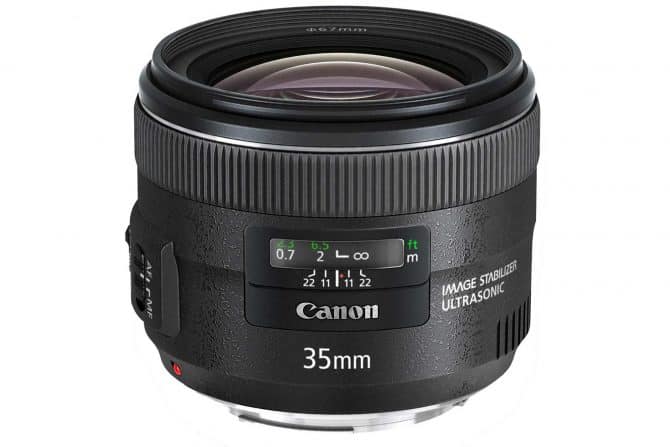 PROS:
The Canon EF 35mm f/2 Lens nearly has it all. It's incredibly versatile with a fairly wide aperture, and it's got an impeccable image stabilization system in place. Selling at
$549.00, the midrange price makes it affordable for photographers on a budget. This 35mm is a great choice for those seeking out an everyday use lens that's compact, lightweight, and travels well.
Related Post: Best Canon Landscape Lenses
CONS:
Certain users have claimed that this lens is only average. While it's a reliable choice, it doesn't bring anything special to the table. It could be sharper, and the aperture could be a bit wider. It's low light performance isn't up to par with other similar models, and it's often described as a "noisy" lens that's less than ideal for stealth shots.
Best 50 mm Option: Canon EF 50mm f/1.2 ( ✔ Our Pick)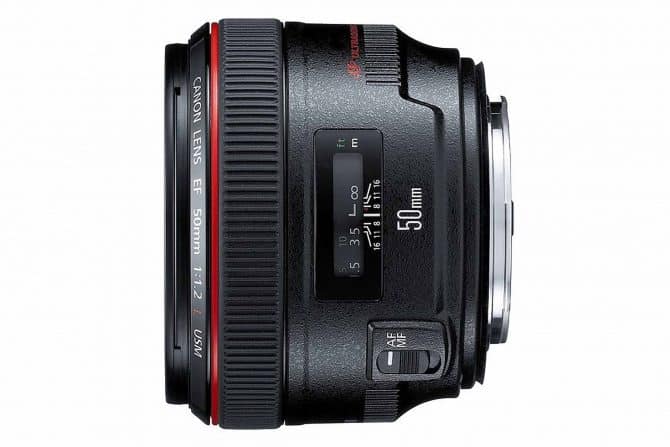 PROS:
Part of the Canon's L-Series, there's no arguing that the Canon EF 5omm f/1.2 lens is a high performance lens. Carefully manufactured, it's durable and weather resistant. The glass itself is coated to minimize distracting flare ups and potential ghosting. All in all, it's a great catchall lens – finding any significant criticism to pin on this model isn't easy.
CONS:
As with most good things, the Canon EF 50mm comes at a high price. For those with limited funds, this lens could very well put a significant dent in your bank account. Some customers argue that the f/1.2 doesn't offer anything that can't be found in the less pricey f/1.4 model. In addition, some had made claims of persisting issues with drifting focus.
Related Post: The 7 Best Cameras for Nature Photography
For Nikon Users
Best 35mm option: Nikon AF FX NIKKOR 35mm f/1.4 ( ✔ Our Pick for Pros)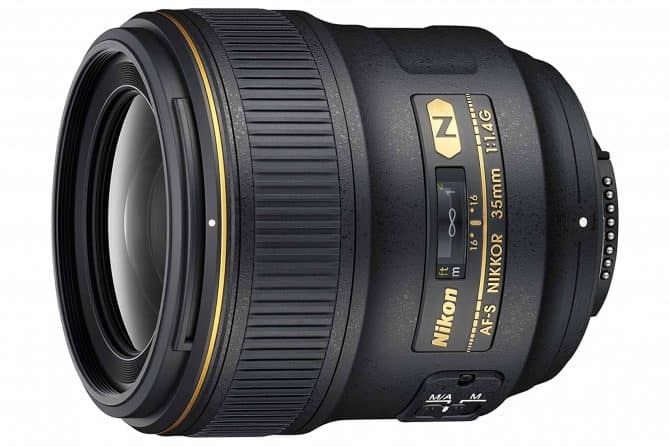 PROS:
Nikon's 35mm is a practical choice above all. Images have minimal barrel distortion issues, and the photos are consistently tack-sharp. Built with serious professionals in mind, it's simply a beautiful lens  that produces equally beautiful results.
CONS:
Though this may be a practical option, it's not a cheap one. And unfortunately, an expensive price tag does not mean that this lens is free of quirks. Many users have reported issues with color fringing and chromatic aberrations. It's bulky and rather heavy as well, making it difficult for photographers that primarily shoot on location.
Best 50 mm option: Nikon AF-S FX NIKKOR 50mm f/1.8 ( ✔ Our Pick for Beginners)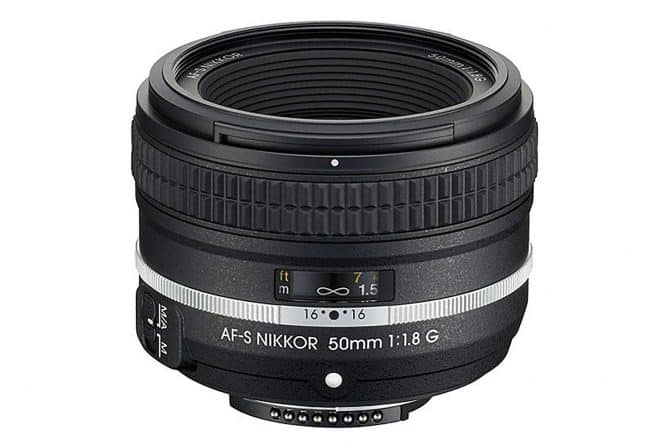 PROS:
All things considered, this NIKKOR 50mm f/1.8 has a lot to offer at a great value. Despite its availability at an affordable price, it's got just about everything a person could possibly want from a prime lens. With a crisp end product and fast performance, it does especially well for artists specializing in portraiture.
CONS:
Advanced photographers may feel that this lens is a bit lacking. Built with amateurs and students in mind, the 50mm comes with its fair share of limitations that you'll just have to work around. Notably, it doesn't surpass f/16, which could potentially be problematic for individuals looking for ultra narrow apertures.
Related Post: Best 50mm Prime Lenses
For Third Party Users
Best 35mm option: Zeiss 35mm f/2.8 ( ✔ Our Pick)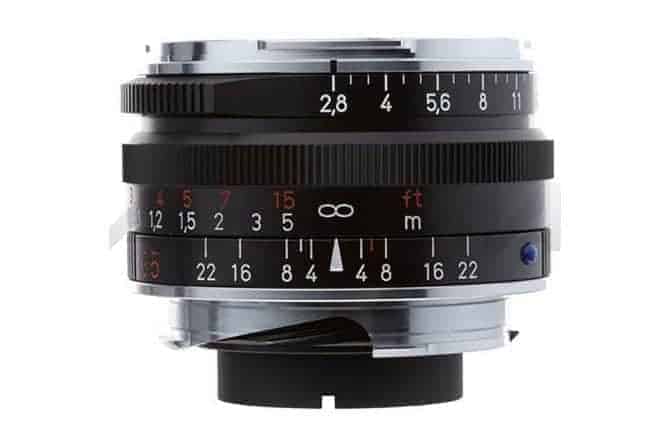 PROS:
Zeiss has a reputation for putting forth quality products, and the Zeiss 35mm f/2.8 is no exception. At just 2.2 inches long, this small and compact piece of glass produces crisp, bright images. As an added bonus, this it's comparatively affordable for a Zeiss product. With out of this world optics, it's likely that this may quickly become a favorite.
CONS:
This lens works best with a Leica body. Unfortunately, most of us don't own a Leica and have to make due with a body that's less compatible with the Zeiss. Some of the imperfections reported with this lens include distracting color shifts and added susceptibility to the elements
Best 50 mm option: Sigma 50mm f/1.4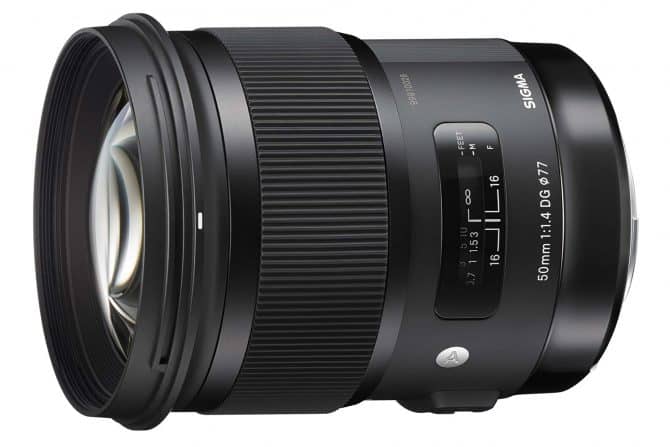 PROS:
Redesigned for Sigma's Art line, the Sigma 50mm f/1.4 goes above and beyond expectations. It's been endowed with some awesome features including a Hyper Sonic Motor (HSM) that provides a "quiet, smooth auto-focus" performance. In addition, it's equipped with Special Low Dispersion (SLD) glass that minimizes distortion and keeps away lens flare and color shifts.
CONS:
Some users report that the auto-focus can be a bit inconsistent at times, and the depth of field leaves something to be desired. When compared to the competition, the bokeh is a bit weak and lacks a desired "silky" quality. It's also a bit bulky and heavy, making it difficult to work with at times and not especially portable.
✔ for Crop Sensor DSLRs
For Canon Users
Best 35mm Option: Canon EF-S 35mm f/2.8 ( ✔ Our Pick)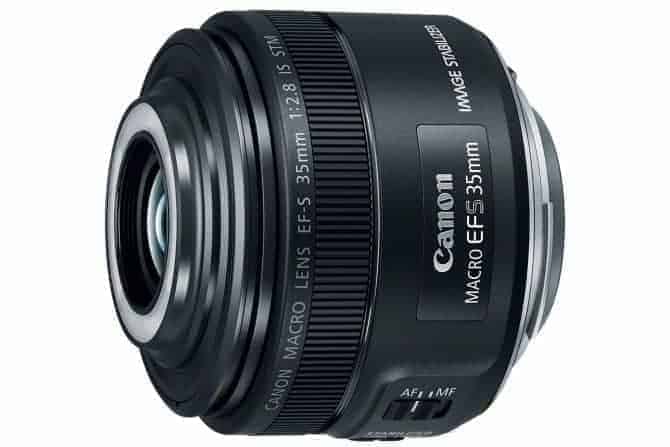 PROS:
An all-around balanced prime lens, the Canon EF-S 35mm blows many of the other available crop sensor lenses out of the water. Its got a wide aperture that provide some flexibility with lighting options. Despite having a durable build, it's a compact lens that won't weigh you down.
CONS:
A wide angle macro is a bit of an anomaly, and getting used to the extra length the crop sensor provides can take a bit of time to get used to. What's more, the image stabilizer is sometimes criticized as ineffective. This means that a tripod is required for most situations if you want to ensure a sharp photograph.
Related Post: The DSLR Cameras Best Sellers
Best 50 mm option: Canon EF-S 60mm f/2.8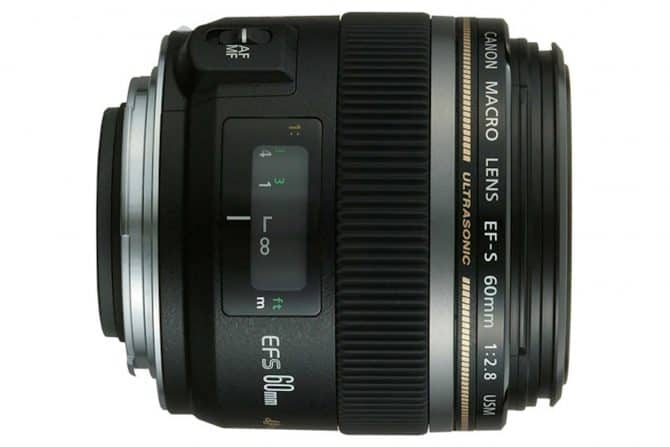 PROS:
Though it's not quite a 50mm lens, many satisfied customers claim that the Canon EF-S 6omm f/2.8 Lens is on par with the far pricier Canon L-series. This versatile lens produces bright and lively photographs. For those looking to delve into the world of macro photography, the 60mm provides a sharp view at a relatively inexpensive price. What more could a person ask for?
CONS:
Unfortunately, Canon does not offer a cropped sensor 50mm lens. With the added length and the magnification that inherently comes with a crop sensor, this glass can be a bit difficult to work with indoors or in closed confines. With the magnification taken into account, it produces a shot equivalent to that of a 96mm focal length lens. Without an image stabilizer included, it can be difficult at times to grab the macro images this lens is designed to capture.
For Nikon Users
Best 35mm option: Nikon AF-S DX NIKKOR 35mm f/1.8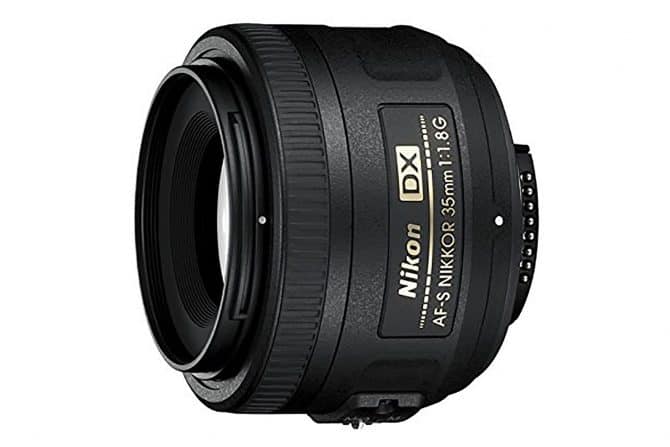 PROS:
An affordable f-mount, this is a great step up for beginners growing out of their kit lenses. Nevermind the fact that it's marketed for 'non-pros' – the Nikon AF-S DX 35mm f/1.8 lens is nothing to sneeze at. In particular, it does incredibly well in lo light scenarios. It may be a bit small, but it's easy enough to count on this NIKKOR to get the job done.
CONS:
This lens is notorious for "second guessing" its auto focus abilities. Often times, it will choose a strange, less than ideal spot to focus on. In some situations it works very slowly, and occasionally will not be able to identify a focal point at all. Though the majority of the 35mm's complaints revolve around focusing issues, it's also known to capture some chromatic abberations.
Best 50 mm option: Nikon AF-S DX Micro-NIKKOR 40mm f/2.8 ( ✔ Our Pick)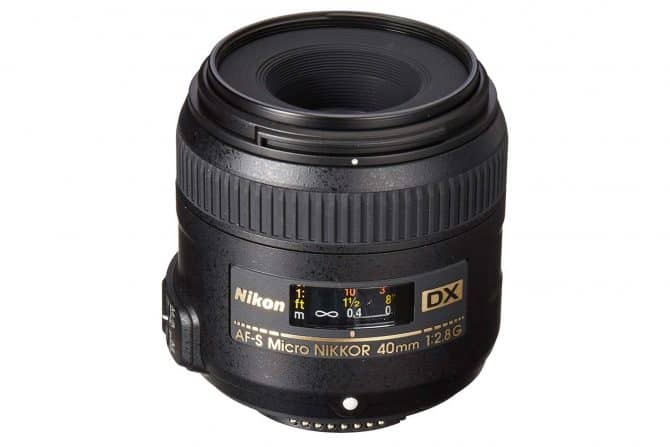 PROS:
Though the Nikon AF-S DX Micro 40mm may not seem like a big jump from the 35mm mentioned above, it differs in a few ways. Most significantly, it offers sharper shots and allows users the freedom to get physically closer to subjects than its 35mm sibling. No matter how slice it, it's an affordable prime lens that virtually any photographer can put to work.
CONS:
Like Canon, Nikon does not offer a fixed focal length lens specifically designed for cropped sensors. So, while the 40mm is slightly more expensive than Nikon's 35mm, it offers a lot of the same capabilities. Much like the 35mm, the 40mm experiences some difficulties with auto-focusing.
For Third Party Users:
Best 35mm option: Fujinon XF 35mm f/1.4
PROS:
It's hard not to admire this Fuji lens. Its construction is impeccable – despite a full metal build, it remains lightweight. The Fujinon XF35mm f/1.4 is a go-to lens that consistently offers pin sharp results and beautiful optics. Users often pine over the way in which it beautifully renders color and detail, making it no surprise that this a well-like piece of glass.
CONS:
The auto-focus can at times be slow, and above all, noisy. So much so that the sound it makes has been described as "terrible". Manual focus can be incredibly tiresome as well, as it takes a few full rotations to reach the extremes of the lens' focal points. As a whole, the Fuji X-series has mixed reviews, and at a moderately expensive price, this lens isn't for everyone.
Best 50 mm option: Sigma 17-50mm f/2.8 ( ✔ Our Pick)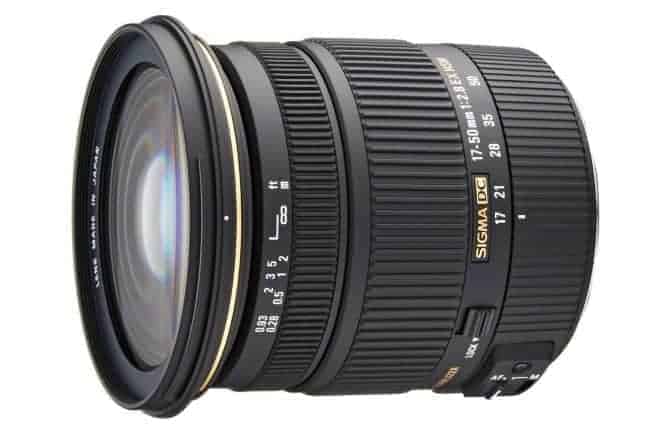 PROS:
A rarity among zoom lenses, the Sigma 17-55mm is sharp enough to beautifully capture 4K video. Though versatility in focal length often means some sacrifice in image quality, that's not the case with this model. It's got optical stabilization installed, further increasing its usefulness. What's more, the great range provided by this lens allows users the ability to work in a variety of different situations.
CONS:
It's not so much a criticism of the lens itself so much as the crop camera lens market. There simply aren't many options for individuals looking for a decent 50mm prime specifically designed for crop sensors – outside of Canon and Nikon, there's not much that even comes close. That being said, users seem incredibly satisfied with what this Sigma has to offer outside of noisy auto-focusing functions.
Related Post: Best 50mm Prime Lenses
---
Note: Last Amazon.com Price Update: 2019-01-19 | Refer to our Affiliate Disclosure and Disclaimer.