Most amateur photographers would ask, between the 50mm and the 35mm prime, which should I buy? Well, this has no straight answers and it all depends on what camera you have and what is your desired field of view. Both the 50mm and the 35mm are considered as standard primes.
When you buy through links on our site, we may earn a commission at no cost to you. We evaluate products independently. Commissions do not affect our evaluations.
Picking Between 2 Focal Lengths: A Big Challenge!
Should you pick the ultra-versatile 50mm lens? Or the wider 35mm?
In this guide, we'll help you decide between these two focal lengths. And you'll come away knowing exactly which lens to purchase!
Let's dive right in.
50mm or 35mm: Basic Rules of Thumb
First, what's so special about a 50mm lens?
But the 35mm lens has some strengths, too:
Great walk-around lens
Good for street photography, weddings, group shots, and more
Wider field of view makes for more environmental photos
Strong in low light
Ultra-sharp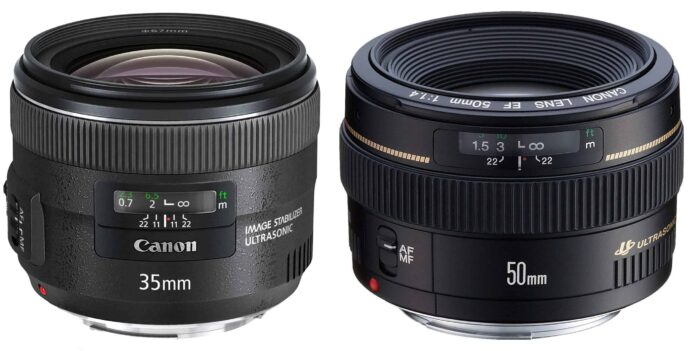 As you can see, both the 50mm and 35mm lenses are extremely useful pieces of equipment. But you have to be careful.
There is a clear difference between these two lenses. And you don't want to get stuck with the wrong one!
💡 A standard prime is a lens that has a fixed focal length and gives the field of view that is comparable to what the human eye sees.
Sounds complicated? Not really. What the human eye sees, in terms of field of view (FOV), is considered to be the standard focal length. When a lens provides the same field of view, it is thus considered to be a standard lens.
Here, however, you need to consider one thing and that is the type of DSLR you have. This 50mm vs 35mm discussion will give you some insights into buying the one that suits you.
how do you determine which is the right choice?
For those looking to up their arsenal, both the 50mm and a 35mm lens is a great place to start. But if you're limited to purchasing only one, how do you determine which is the right choice?
Before we look into the best lens by camera type (full-frame vs crop) and photography genre, let's do an overall comparison of the 35mm vs. the 50mm prime lens.
50mm vs 35mm Overall Comparison
1. Aperture
When it comes to aperture, which of these lenses has the advantage?
The truth is…
That the 35mm and the 50mm are equally matched.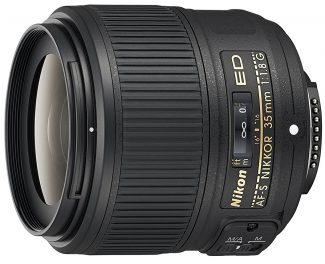 Both have lightning fast maximum apertures. In most cases, this is at least f/1.8.
And a fast aperture allows for fast shutter speed (even in low light). It also helps to create a shallow depth of field (and beautiful bokeh).
So don't worry about aperture. Both these options are stellar.
👉 Aperture Winner: Tie
2. Image Quality
50mm and 35mm lenses are primes. That is, they have a fixed focal length.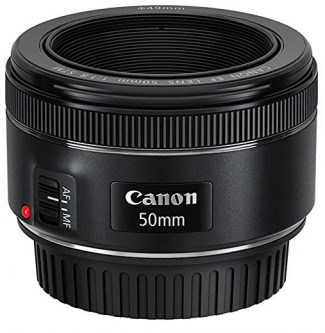 And the image quality of prime lenses is consistently amazing.
Prime lenses tend to be extremely sharp–even at wider apertures, like f/1.8. They also have less chromatic aberration (also known as fringing) and less distortion than zooms.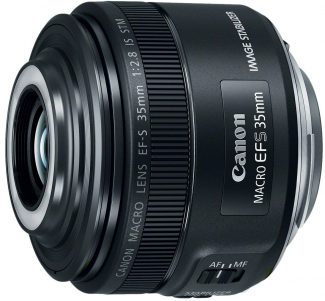 When it comes to image quality, it's tough to wrong with either one of these lenses.
👉 Image Quality Winner: Tie
3. Shutter Speed
In low light photography, shutter speed is crucial.
As you know, both 50mm and 35mm lenses offer fast apertures–which allow for high shutter speeds, even in low light.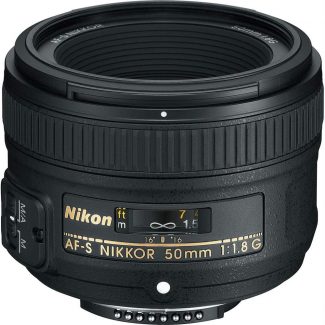 But here's where the two lenses differ:
35mm lenses are small and light. This means that you can handhold them–at very low shutter speeds.
And you'll still capture sharp images.
Whereas 50mm lenses are a bit bigger and heavier–and are therefore tougher to handhold in low light.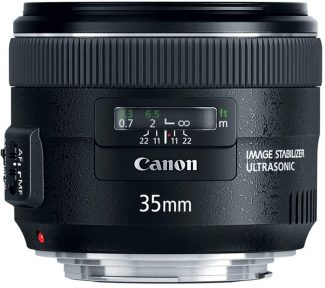 Another thing worth noting:
50mm and 35mm lenses rarely come with image stabilization. If you want sharp shots in low light, you have to rely on your handholding abilities.
👉 Shutter Speed Winner: 35mm
4. Sensor Size
Now, both these focal lengths are generally designed to work on two types of sensors:
Crop sensors and full-frame sensors.
Most professional cameras use full-frame sensors. Whereas most non-professional cameras use crop sensors.
Crop sensors are smaller than full-frame sensors. Which means that on a crop sensor camera, the lens focal length is effectively magnified.
So on full-frame sensors, 50mm and 35mm lenses perform exactly as you'd expect (as 50mm and 35mm lenses).
But on crop sensor cameras, the effective focal length of these lenses is increased.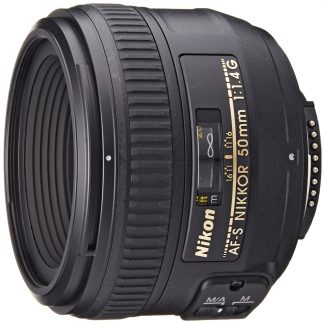 50mm lenses turn into 80mm lenses (or thereabouts).
And 35mm lenses turn into 55mm lenses.
All of a sudden, the 50mm lens is no longer a standard, all-around focal length. Instead, it becomes more of a specialized portrait lens.
On the other hand, the 35mm lens becomes an effective 50mm lens–perfect for all-around use.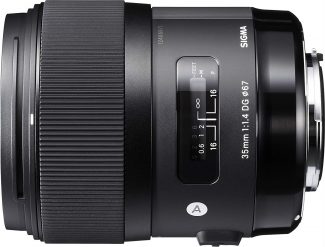 What does this mean?
If you own both crop and full-frame cameras, a 35mm lens will be very useful–on both cameras.
Whereas a 50mm lens will be all-around great on your full-frame camera. But it will be a more specialized lens on a crop sensor camera.
👉 Shutter Speed Winner: 35mm
Focal Length
The most obvious difference between these two lenses is the focal length.
A 50mm focal length makes for tighter, standard-looking photos. That's what makes it such a great all-around lens–it captures scenes exactly as you see them.
35mm = wider field of view
Whereas a 35mm focal length gives a wider field of view. And this creates more unique photos – photos that capture the entire scene, not just a section of it.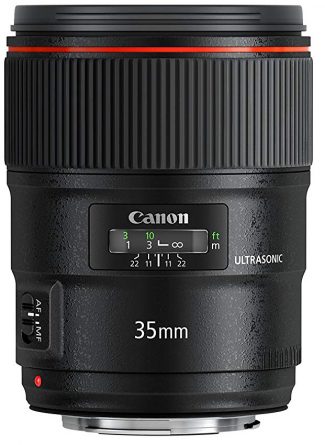 So how do these two focal lengths perform in the field?
50mm vs 35mm Buying Options (with Pros & Cons)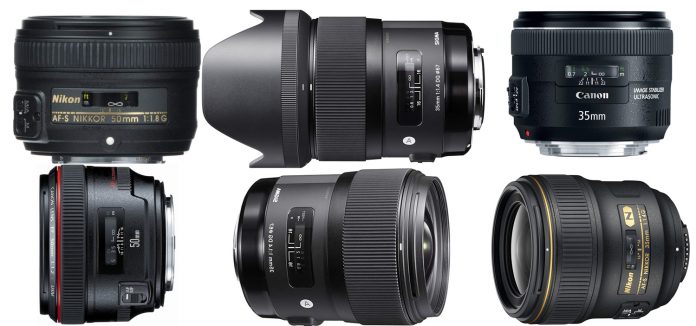 Buying Guide: 35mm and Options
Depending on your current DSLR sensor and type of photography we have picked different options for you which we believe are great 35mm and 50mm lenses:
✔ Best Options for Full Frame DSLRs
Canon Users
Nikon Users
Third Party Users
✔ Best Options for Crop Sensor DSLRs
Canon Users
Nikon Users
Third Party Users
✔ Best Options for Street Photographers
✔ Best Options for Portrait Photographers
Best 35/50mm for Full Frame DSLRs
Canon Users
Best 35mm Option: Canon EF 35mm f/2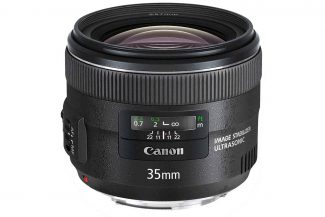 PROS:
The Canon EF 35mm f/2 Lens nearly has it all. It's incredibly versatile with a fairly wide aperture, and it's got an impeccable image stabilization system in place. Selling at $429.99, the midrange price makes it affordable for photographers on a budget. This 35mm is a great choice for those seeking out an everyday use lens that's compact, lightweight, and travels well.
Related Post: Best Canon Landscape Lenses
CONS:
Certain users have claimed that this lens is only average. While it's a reliable choice, it doesn't bring anything special to the table. It could be sharper, and the aperture could be a bit wider. Its low light performance isn't up to par with other similar models, and it's often described as a "noisy" lens that's less than ideal for stealth shots.
Canon 5178B002 EF 35mm f/2 is USM Wide-Angle Lens for Canon EF Cameras
Focal length and maximum aperture: 35mm 1:2
Lens construction: 10 elements in 8 groups
Diagonal angle of view: 63 Degree
Rear focusing system with USM focus adjustment
Closest focusing distance: 0.24m/0.79 ft,Focal Length : 35mm Comparable APS-C 1.6x Focal Length: 56 mm.Lens Construction:10...
Best 50 mm Option: Canon EF 50mm f/1.2 ( ✔ Our Pick)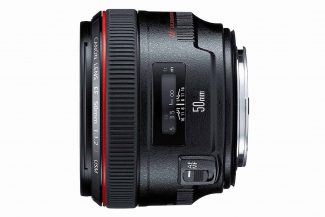 PROS:
Part of the Canon's L-Series, there's no arguing that the Canon EF 5omm f/1.2 lens is a high-performance lens. Carefully manufactured, it's durable and weather resistant. The glass itself is coated to minimize distracting flare-ups and potential ghosting. All in all, it's a great catchall lens – finding any significant criticism to pin on this model isn't easy.
Related Post: Best Canon Prime Lenses
CONS:
As with most good things, the Canon EF 50mm comes at a high price. For those with limited funds, this lens could very well put a significant dent in your bank account. Some customers argue that the f/1.2 doesn't offer anything that can't be found in the less pricey f/1.4 model. In addition, some had made claims of persisting issues with drifting focus.
Canon EF 50mm f/1.2 L USM Lens for Canon Digital SLR Cameras - Fixed
Weather-resistant standard lens
Focal Length & Maximum Aperture-50mm F/1.2, Closest Focusing Distance - 1.48 ft. / 0.45m
AF with full-time manual focus, 72mm filter size
Ultrasonic Motor (USM), Lens not zoomable
Purchase this product between May 1, 2016 and July 30, 2016 and get 13 months of free damage protection from Canon. The...
Nikon Users
Best 35mm option: Nikon AF FX NIKKOR 35mm f/1.4 ( ✔ Our Pick for Pros)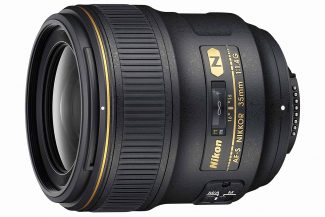 PROS:
Nikon's 35mm is a practical choice above all. Images have minimal barrel distortion issues, and the photos are consistently tack-sharp. Built with serious professionals in mind, it's simply a beautiful lens that produces equally beautiful results.
CONS:
Though this may be a practical option, it's not a cheap one. And unfortunately, an expensive price tag does not mean that this lens is free of quirks. Many users have reported issues with color fringing and chromatic aberrations. It's bulky and rather heavy as well, making it difficult for photographers that primarily shoot on location.
Best 50 mm option: Nikon AF-S FX NIKKOR 50mm f/1.8 ( ✔ Our Pick for Beginners)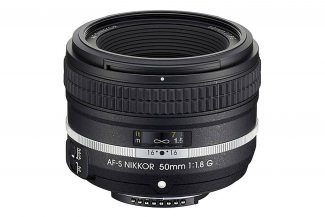 PROS:
All things considered, this NIKKOR 50mm f/1.8 has a lot to offer at a great value. Despite its availability at an affordable price, it's got just about everything a person could possibly want from a prime lens. With a crisp end product and fast performance, it does especially well for artists specializing in portraiture.
CONS:
Advanced photographers may feel that this lens is a bit lacking. Built with amateurs and students in mind, the 50mm comes with its fair share of limitations that you'll just have to work around. Notably, it doesn't surpass f/16, which could potentially be problematic for individuals looking for ultra narrow apertures.
Nikon AF-S FX NIKKOR 50mm f/1.8G Lens with Auto Focus for Nikon DSLR Cameras
Fast, upgraded f/1.8, compact FX format prime lens. The picture angle with 35 millimeter (135) format is 47 degree and the...
Focal length 50 millimeter, minimum focus distance 1.48 feet (0.45 meter)
Newly developed optical system with aspherical lens element, exclusive Nikon silent wave motor (SWM)
M/a focus mode switch, filter thread 58 millimeter, autofocus: Yes. Dimensions (approx.) (from the camera lens mounting...
Optimized for edge to edge sharpness on both fx and dx format d SLRS
Third Party Users (Zeiss & Sigma)
Best 35mm option: Zeiss 35mm f/2.8 ( ✔ Our Pick)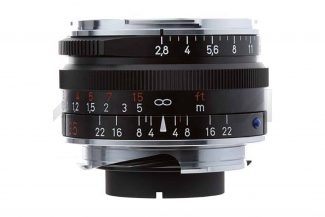 PROS:
Zeiss has a reputation for putting forth quality products, and the Zeiss 35mm f/2.8 is no exception. At just 2.2 inches long, this small and compact piece of glass produces crisp, bright images. As an added bonus, this it's comparatively affordable for a Zeiss product. Without of this world optics, it's likely that this may quickly become a favorite.
CONS:
This lens works best with a Leica body. Unfortunately, most of us don't own a Leica and have to make due with a body that's less compatible with the Zeiss. Some of the imperfections reported with this lens include distracting color shifts and added susceptibility to the elements
ZEISS Ikon C Biogon T* ZM 2.8/35 Wide-Angle Camera Lens for Leica M-Mount Rangefinder Cameras, Black
MINIMIZED FOCUS SHIFT: ZEISS T ZM-mount lenses are specifically designed to minimize focus shift with aperture changes – an...
IDEAL APERTURE PROPERTIES: The finely tuned features of the optical design on ZEISS ZM lenses ensure a spectacualr bokeh,...
ROBUST DESIGN: The mount and control elements of all ZM lenses are made of metal and are designed for decades of intensive...
SMOOTH & PRECISE FOCUSING: Manually focusing a lens means controlling the image result from your fingertips. A good ergonomic...
ZEISS T ANTI-REFLECTIVE COATING: The optical elements of ZEISS lenses feature T anti-reflective coating on all surfaces and...
Best 50 mm option: Sigma 50mm f/1.4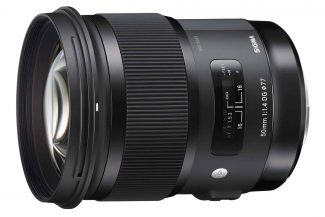 PROS:
Redesigned for Sigma's Art line, the Sigma 50mm f/1.4 goes above and beyond expectations. It's been endowed with some awesome features including a Hyper Sonic Motor (HSM) that provides a "quiet, smooth auto-focus" performance. In addition, it's equipped with Special Low Dispersion (SLD) glass that minimizes distortion and keeps away lens flare and color shifts.
CONS:
Some users report that the auto-focus can be a bit inconsistent at times, and the depth of field leaves something to be desired. When compared to the competition, the bokeh is a bit weak and lacks a desired "silky" quality. It's also a bit bulky and heavy, making it difficult to work with at times and not especially portable.
Sigma 50mm F1.4 Art DG HSM Lens for Canon
50mm focal length
75mm equivalent focal length on APS-C cameras, 80mm equivalent focal length on Canon APS-C cameras
F1.4 maximum aperture; F16 minimum
Ring-type ultrasonic-type AF motor with full-time manual focusing
77mm filters.Angle of View (35mm):46.8°
Related Post: The DSLR Cameras Best Sellers
Best 35/50mm for Crop Sensor DSLRs
For Canon Users
Best 35mm Option: Canon EF-S 35mm f/2.8 ( ✔ Our Pick)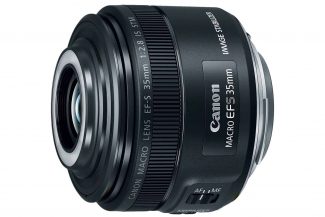 PROS:
An all-around balanced prime lens, the Canon EF-S 35mm blows many of the other available crop sensor lenses out of the water. Its got a wide aperture that provide some flexibility with lighting options. Despite having a durable build, it's a compact lens that won't weigh you down.
CONS:
A wide-angle macro is a bit of an anomaly, and getting used to the extra length the crop sensor provides can take a bit of time to get used to. What's more, the image stabilizer is sometimes criticized as ineffective. This means that a tripod is required for most situations if you want to ensure a sharp photograph.
Also Great: Canon EF-S 60mm f/2.8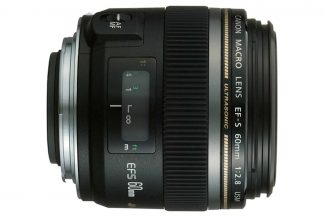 PROS:
Though it's not quite a 50mm lens, many satisfied customers claim that the Canon EF-S 6omm f/2.8 Lens is on par with the far pricier Canon L-series. This versatile lens produces bright and lively photographs. For those looking to delve into the world of macro photography, the 60mm provides a sharp view at a relatively inexpensive price. What more could a person ask for?
CONS:
Unfortunately, Canon does not offer a cropped sensor 50mm lens. With the added length and the magnification that inherently comes with a crop sensor, this glass can be a bit difficult to work with indoors or in closed confines. With the magnification taken into account, it produces a shot equivalent to that of a 96mm focal length lens. Without an image stabilizer included, it can be difficult at times to grab the macro images this lens is designed to capture.
Canon EF-S 60mm f/2.8 Macro Lens
60mm macro lens with f/2.8 maximum aperture for EOS digital SLR cameras
25-degree angle of view is equivalent to 96mm lens on 35mm camera
Focal length : 60mm, Closest focusing distance : 0.65 feet
Floating optical system can focus down to life-size 1:1 magnification
Silent and powerful ring-type ultra-sonic monitor (USM) for autofocusing
For Nikon Users
Best 35mm option: Nikon AF-S DX NIKKOR 35mm f/1.8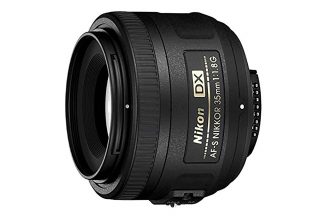 PROS:
An affordable f-mount, this is a great step up for beginners growing out of their kit lenses. Nevermind the fact that it's marketed for 'non-pros' – the Nikon AF-S DX 35mm f/1.8 lens is nothing to sneeze at. In particular, it does incredibly well in lo light scenarios. It may be a bit small, but it's easy enough to count on this NIKKOR to get the job done.
CONS:
This lens is notorious for "second-guessing" its autofocus abilities. Oftentimes, it will choose a strange, less than ideal spot to focus on. In some situations, it works very slowly, and occasionally will not be able to identify a focal point at all. Though the majority of the 35mm's complaints revolve around focusing issues, it's also known to capture some chromatic aberrations.
Nikon AF-S DX NIKKOR 35mm f/1.8G Lens with Auto Focus for Nikon DSLR Cameras, 2183, Black
F mount lens/DX format. Picture angle with Nikon DX format 44 degree
52.5 millimeter (35-millimeter equivalent). Rear focusing; Manual focus override
Aperture range: F/1.8 to 22; Dimensions(approx.) 70 x 52.5 millimeter
Silent wave motor AF system. Accepts filter type is screw on. Lens construction: 8 elements in 6 groups
Compatible formats is dx and fx in dx crop mode. Maximum reproduction ratio: 0.16x
Best 50 mm option: Nikon AF-S DX Micro-NIKKOR 40mm f/2.8 ( ✔ Our Pick)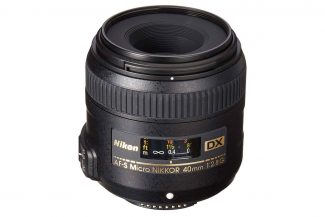 PROS:
Though the Nikon AF-S DX Micro 40mm may not seem like a big jump from the 35mm mentioned above, it differs in a few ways. Most significantly, it offers sharper shots and allows users the freedom to get physically closer to subjects than its 35mm sibling. No matter how slice it, it's an affordable prime lens that virtually any photographer can put to work.
CONS:
Like Canon, Nikon does not offer a fixed focal length lens specifically designed for cropped sensors. So, while the 40mm is slightly more expensive than Nikon's 35mm, it offers a lot of the same capabilities. Much like the 35mm, the 40mm experiences some difficulties with auto-focusing.
Nikon AF-S DX Micro-NIKKOR 40mm f/2.8G Close-up Lens for Nikon DSLR Cameras
Compact and lightweight DX-format close-up lens. Lens Construction (Elements/Groups) - 9 elements in 7 groups
Maximum reproduction ratio is 1.0x. Focal length is 40 mm
Sharp images from infinity to life-size (1x), autofocus to 64 inches
Close-range correction system (CRC). Silent wave motor (SWM)
Angle of view is 38 degree 50 feet. Features focus distance indicator 0.53 feet to infinity having minimum focus distance as...
Third Party Users (Fuji/Sigma)
Best 35mm option: Fujinon XF 35mm f/1.4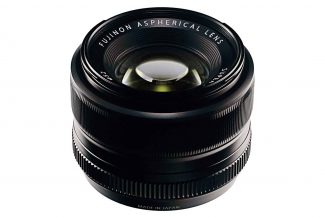 PROS:
It's hard not to admire this Fuji lens. Its construction is impeccable – despite a full metal build, it remains lightweight. The Fujinon XF35mm f/1.4 is a go-to lens that consistently offers pin sharp results and beautiful optics. Users often pine over the way in which it beautifully renders color and detail, making it no surprise that this a well-liked piece of glass.
CONS:
The auto-focus can at times be slow, and above all, noisy. So much so that the sound it makes has been described as "terrible". Manual focus can be incredibly tiresome as well, as it takes a few full rotations to reach the extremes of the lens' focal points. As a whole, the Fuji X-series has mixed reviews, and at a moderately expensive price, this lens isn't for everyone.
Fujifilm XF35mmF1.4 R
Focal length (35mm format equivalent) f=35mm (53mm)
8 Elements in 6 Groups (Inc. 1 Asph. Element)
Angle of view - 44.2 Degrees. Number of blades 7(rounded diaphragm opening)
Filter Size 52mm
Focus range : Normal 0.8m - ∞, Macro 28cm - 2.0m. Max. magnification 0.17x
Best 50 mm option: Sigma 17-50mm f/2.8 ( ✔ Our Pick)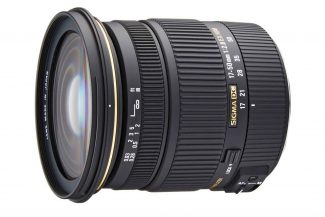 PROS:
A rarity among zoom lenses, the Sigma 17-55mm is sharp enough to beautifully capture 4K video. Though versatility in focal length often means some sacrifice in image quality, that's not the case with this model. It's got optical stabilization installed, further increasing its usefulness. What's more, the great range provided by this lens allows users the ability to work in a variety of different situations.
CONS:
It's not so much a criticism of the lens itself so much as the crop camera lens market. There simply aren't many options for individuals looking for a decent 50mm prime specifically designed for crop sensors – outside of Canon and Nikon, there's not much that even comes close. That being said, users seem incredibly satisfied with what this Sigma has to offer outside of noisy auto-focusing functions.
💡 Good to Know: Crop Factor and Focal Length
Smaller crop sensor DSLRs use only the center area of the image coming through a lens. The result is that the image appears as if it has been magnified. This is also known as crop-factor in digital photography.
For Nikon DSLRs, this crop factor is 1.5x or in other words, a 50mm lens will become 75mm when mounted on a crop DSLR. Canon crop DSLRs such as the 60D will experience a crop factor of 1.6x. This means if you are using a 60D or any of the Rebel series DSLRs, your lens focal length will get multiplied by a factor of 1.6. E.g., a 50mm lens will become 80mm when mounted on a crop Canon DSLR.
This 50mm vs 35mm debate really seems meaningless at times but if you use a full-frame DSLR, you will benefit from the extra field of view with a 35mm lens. A 50mm lens will remain as 50mm when mounted on a full-frame DSLR. For crop DSLRs, in order to get the same FOV as provided by 50mm lenses, you need a 35mm lens.
Crop Factor Further Explained
When choosing lenses, check for the format for which it has been designed. Although focal length does not change for lenses, regardless of whether they are designed for full-frame or crop DSLRs, the image circle does.
Meaning, there are some lenses which are optimized for the larger image circle or a full-frame DSLR and some which are designed for the smaller image circle of crop DSLRs. This is essential for keeping the cost of lenses reasonable.
Lenses which are manufactured for smaller crop bodies, when mounted on larger full-frame DSLRs, will not make optimum use of the whole sensor. It will use only the center part of the lens and leave out the rest.
Lenses, which are designed for full-frame DSLRs, however, when mounted on crop bodies will only use the center part of the image coming out of a lens and leave out the rest. Thus, if you are using a full-frame DSLR, it makes sense to buy a lens that is designed for the same. If you are using a crop DSLR, unless you plan to upgrade to a full frame DSLR later on, it makes more sense to buy a lens designed for it.
35mm and 50mm for Street and Portrait Photography
Let's explore the focal lengths with regard to two popular genres of photography: street photography and portrait photography.
To find the answer, we've gone through and broken down the best options out there according to brand and sensor size.
Taking into consideration everything from portability to price, here's what we came up with:
Street Photography
the 35mm is better
Both 35mm and 50mm are great focal lengths for street photography. That said, for the serious street photographer, the 35mm is better.
Related Article: Best Street Photography Cameras on any Budget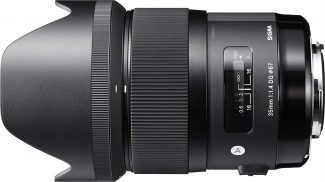 Why? Just one reason: The wider field of view allows you to capture more of the scene. This allows for slightly more in-your-face, impactful photos.
With a 50mm lens, the narrower angle of view limits your creativity–and your ability to portray an entire scene.
👉 Winner: 35mm
Portrait Photography
50mm can get you some strong portraits
On a full-frame camera, neither 35mm or 50mm is perfect for portraiture. I like to shoot portraits at 85mm – for a tighter, more intimate look.
However, 50mm can get you some strong portraits. Whereas 35mm (on a full-frame camera) is a bit too short.
On the other hand, if you're using a crop sensor camera:
Your 50mm lens becomes 80mm (which is a perfect focal length for portraits)
Your 35mm lens becomes 55mm (which is decent for portraits, but not superb)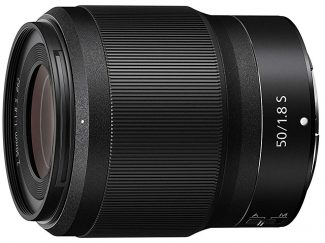 👉 Winner: 50mm
35mm vs 50mm: So Which Lens Should You Purchase?
Some More Buying Recommendations
In most ways, the 50mm and 35mm lenses are identical.
They both offer great apertures and wonderful bokeh.
They both produce superb images.
However, the two focal lengths do give noticeably different photos. So here's my recommendation:
Go with the 50mm lens if:
You have a full-frame camera and are looking for an all-around lens
You have a crop camera or a full-frame camera and are looking for a portrait lens
I'd suggest you purchase one of these lenses:
Name
Great Pick
Canon 50mm f/1.2L USM
Preview
Great Pick
Preview
Preview
Preview
Preview
Preview
Preview
Or, if you own a mirrorless camera:
Title
Nikon NIKKOR Z 50mm f/1.8 S
Preview
Title
Nikon NIKKOR Z 50mm f/1.8 S
Preview
Preview
Preview
And go with the 35mm lens if:
You have a crop camera or a full-frame camera and are looking for a street photography lens
You have a crop camera and are looking for an all-around lens
You shoot often in low light and struggle to handhold at slow shutter speeds
I suggest you check out these options:
Preview
Preview
Preview
Preview
Preview
Preview
Or, if you own a mirrorless camera:
Title
Sony Distagon T FE 35mm f/1.4
Preview
Title
Sony Distagon T FE 35mm f/1.4
Preview
Preview
Preview
---
As an Amazon Associate, we earn from qualifying purchases. Certain content was provided "as is" from Amazon daily and is subject to change or removal at any time.