Background blurring is a simple edit, but it can make a huge difference to the look of your photos. If you capture a great subject against a distracting background, a bit of blur will majorly improve the shot.
Looking for the best apps to blur the backgrounds of your photos? We've got nine great options to recommend!
Best Apps to Blur the Background: Top 9 Picks
When you buy through links on our site, we may earn a commission at no cost to you. We evaluate products independently. Commissions do not affect our evaluations.
1. Facetune2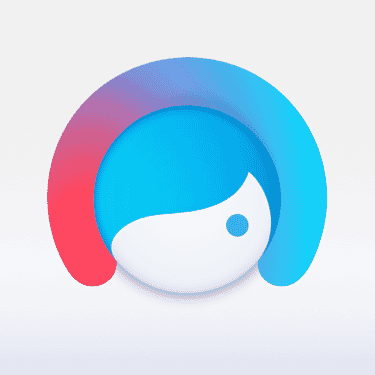 Pros
Basic tools are available for free
Great for simple retouching
Excellent background-blurring accuracy
Cons
Need a subscription to access all tools
Facetune2 is arguably the most popular mobile photo-editing app out there. Created by Lightricks in 2013, it offers a wide range of tools that give you the ability to retouch and enhance photos to your heart's content.

Facetune makes background blurring very quick and easy to use. All you have to do is access the free Defocus feature and use the slider bar to blur certain background areas. You can even adjust the brightness of the background using the Light feature. And if you don't want to bother with the sliders at all, the Wand will immediately select distracting objects in the background and blur them out for you.
2. AfterFocus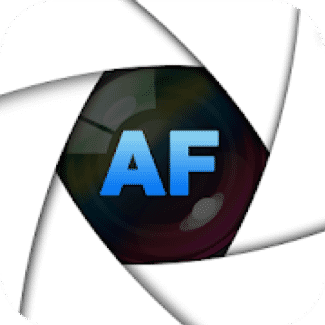 Pros
Inexpensive
Focused on photo blurring
Easy to work
Cons
Some users reported inconsistent results
AfterFocus specializes in creating DSLR-style photos. Its main features are the Smart Focus Area Selection and the background and motion blur effects.


Blurring the background in AfterFocus is a breeze. Simply draw lines around the offending parts of your photo; the app will recognize the problem area and blur them away.
You can also choose from a wide selection of professional filter effects, like the classic Bokeh or the Cross Process effect. They're a great way to level up your photos once you've taken care of the background.
3. Snapseed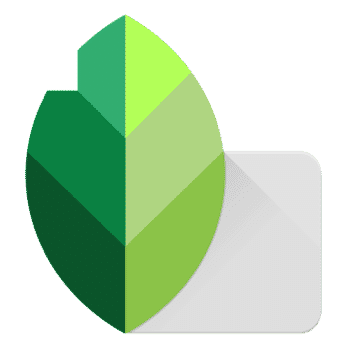 Pros
Completely free to use
Wide range of pro-grade editing tools
Can edit RAW files
Cons
Has a slightly steep learning curve
Snapseed is a professional photo editor featuring many pro-level features such as white balancing, curves, and perspective adjustments. In fact, the app was given the iPad App of the Year award in 2011 by Apple. Editing photos in Snapseed is similar to post-processing files in a program like Lightroom or Photoshop.


To blur the background of your photos, you can use Snapseed's Lens Blur feature. Choose between the circular or linear blur shape, then adjust the blur strength, transition, and vignette strength to your liking.
4. Photoleap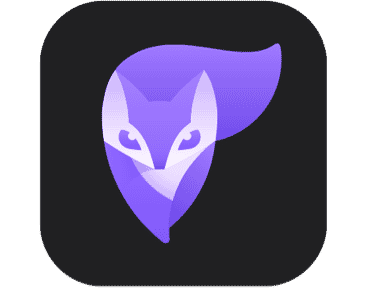 Photoleap
Best for creative photo editors
Thanks to its variety of unique effects and tools, Photoleap is a great app for highly creative photographers and editors.
Photoleap is available for:
Pros
The essential features are free
Lots of creative editing options
Easy to use if you're familiar with Photoshop
Cons
Requires a subscription to access all editing tools
Previously known as Enlight Photofox, Photoleap is a powerful photo-editing app that allows artists to creatively enhance their photos in a number of ways.


It includes special effects, filters, tonal adjustments, and more. It is also packed with a lot of fun effects like Double Exposure that lets you create stunning works of art.
To blur photo backgrounds, head over to the Blur feature. You'll be given three blurring options for your photos: Classic, Motion, and Zoom. By default, these will blur out your whole photo. But if you select the eraser in the bottom right corner, you will be able to erase the blur effect in specific areas, leaving the background blurry while making the subject sharp.
5. FabFocus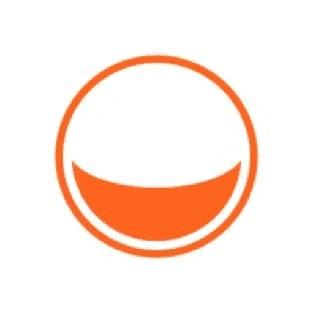 FabFocus
A Portrait-mode alternative for iPhone users
FabFocus does a great job of blurring backgrounds, and it's especially handy for iPhone users who don't have access to a Portrait mode.
FabFocus is available for:
Pros
Has its own camera interface
Can also edit photos
Easy to use
Cons
Only available on iOS
FabFocus features a camera interface, which is automatically configured for portrait capture. It's perfect for use on older iPhone models that don't have the Portrait mode option as part of their standard camera setup.

The app is equipped with face-detection technology, which allows it to distinguish between portrait foregrounds and backdrops so it can effectively blur the background.
It also has a set of handy editing tools. For instance, you change the brightness and saturation of your foreground or your background, and you can also adjust the amount of blur that was added. This makes the app extremely helpful, not only for making minor adjustments but also for those times when you accidentally capture photos with distracting elements.
6. Picsart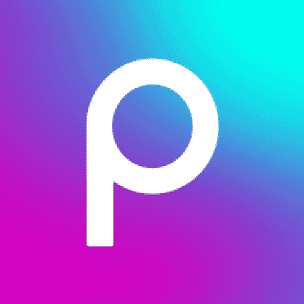 Pros
Has a community of creators
Has a wide variety of editing options
Mostly free
Cons
Prone to crashing from time to time
Has ads at the bottom
Picsart has been a popular editing app since the Tumblr days and has amassed a worldwide community of over 150 million creators. This community is better than what you'd find on standard social media platforms. Picsart Creators get to design and upload their creations and templates so that they can be used by other app users. You can even collaborate with other creators in real time. Talk about innovation!

Picsart's blur feature functions similarly to Photoleap's but gives you far more to choose from. Just go to Blur and choose from an array of different options. Your selected blur effect will then be applied automatically. If the automatic effect isn't perfect, you can use the Eraser tool to make adjustments.
Also Read: Picsart Review
7. BlurArt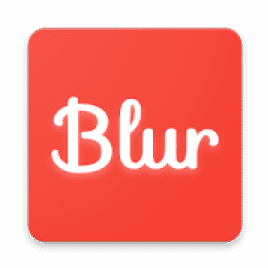 BlurArt
Best for quick blurring
BlurArt allows you to select from a variety of blur effects and apply them with just a few taps or swipes of your finger.
BlurArt is available for:
Pros
Created especially for photo blurring
Has a variety of blur effects
Completely free
Cons
Only available on Android
Has ads
BlurArt packs an array of blur effects, including Simple Blur, Motion Blur, and Radial Blur. The easiest is the QuickBlur; you simply add a photo, then add a rectangular blur layer, and you're good to go!

BlurArt also has other methods of targeting specific areas in photos. Using your finger, you can draw over your chosen spots and watch as they get blurred away. There are also options like the Shape Crop Blur, where you select a shape and drag it to a place you don't wish to see blur.
8. Cymera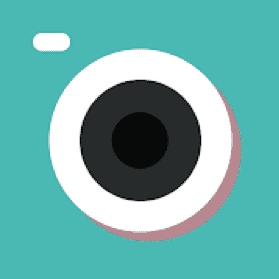 Pros
Camera lets you add effects and filters as you take your photos
Has a wide selection of effects and filters
Completely free
Cons
Has ads
Limited blurring options
Cymera markets itself as both a camera and a photo-editing app. It has a camera interface, where you can test different filters and effects in real time. The camera also comes with different modes: anti-shake, timer, touch shooting, and more.

Cymera's beauty camera is equipped with effects that smoothen and soften skin to erase unwanted blemishes. It also lets you reshape bodies.
As for the background-blur tool: It's very much like Snapseed's but with less manual control. Just select the Blur function, then choose either a radial or linear blur to apply.
9. Blur Photo Editor Background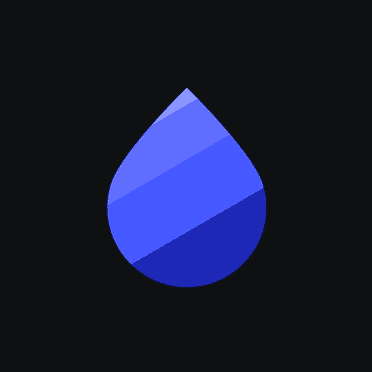 Blur Photo Editor Background
Best for complex blur requirements
Blur Photo Editor Background has a lot of blur styles and options, so if you need to create a custom blur effect, it's the way forward.
Blur Photo Editor Background is available for:
Currently Unavailable
Pros
Most features are free
Has a variety of blur effects and modes
User friendly
Cons
Not available on the Play Store
Has ads
The Blur Photo Editor Background is all about adding blur. It has a very easy-to-use editor with a collection of interesting blur effects, including Mosaic, Pixel, and Watercolor.


And there are three different blur modes: Blur, Portrait, and Depth of Field. Each one has a different way of creating the blur effect in your photos.
When you select the Blur mode, you're given a brush that you can use to implement the effect. Portrait mode, on the other hand, does the opposite: it ignores the areas you brush over while blurring the areas you avoid. The Depth of Field mode lets you select a focal point, around which you get a gradiented blur effect.
And after you've applied your blur effects, you can use the app's editing options to spice up your photos even further.
Pick an App and Get Blurring!
There are lots of amazing apps to blur the backgrounds in your photos, but which one is best?
If you're looking for an app that carefully blurs selected areas, then the best option is AfterFocus. But if you prefer an all-around editor that has impressive blurring effects, then get Picsart instead!
Of course, as most of the listed apps are free, there's nothing wrong with downloading them all! See which you prefer. And have fun blurring your backgrounds!