There's no way around it – pets hold a special place in our hearts. One great way to capture a treasured memory of your pet is to do some pet photography! But to get the best images, you're going to need the right camera. In this article, we present to you the best cameras for pet photography! Whether you're a pro or you're on a tight budget, you're bound to find something for your needs in this comprehensive list!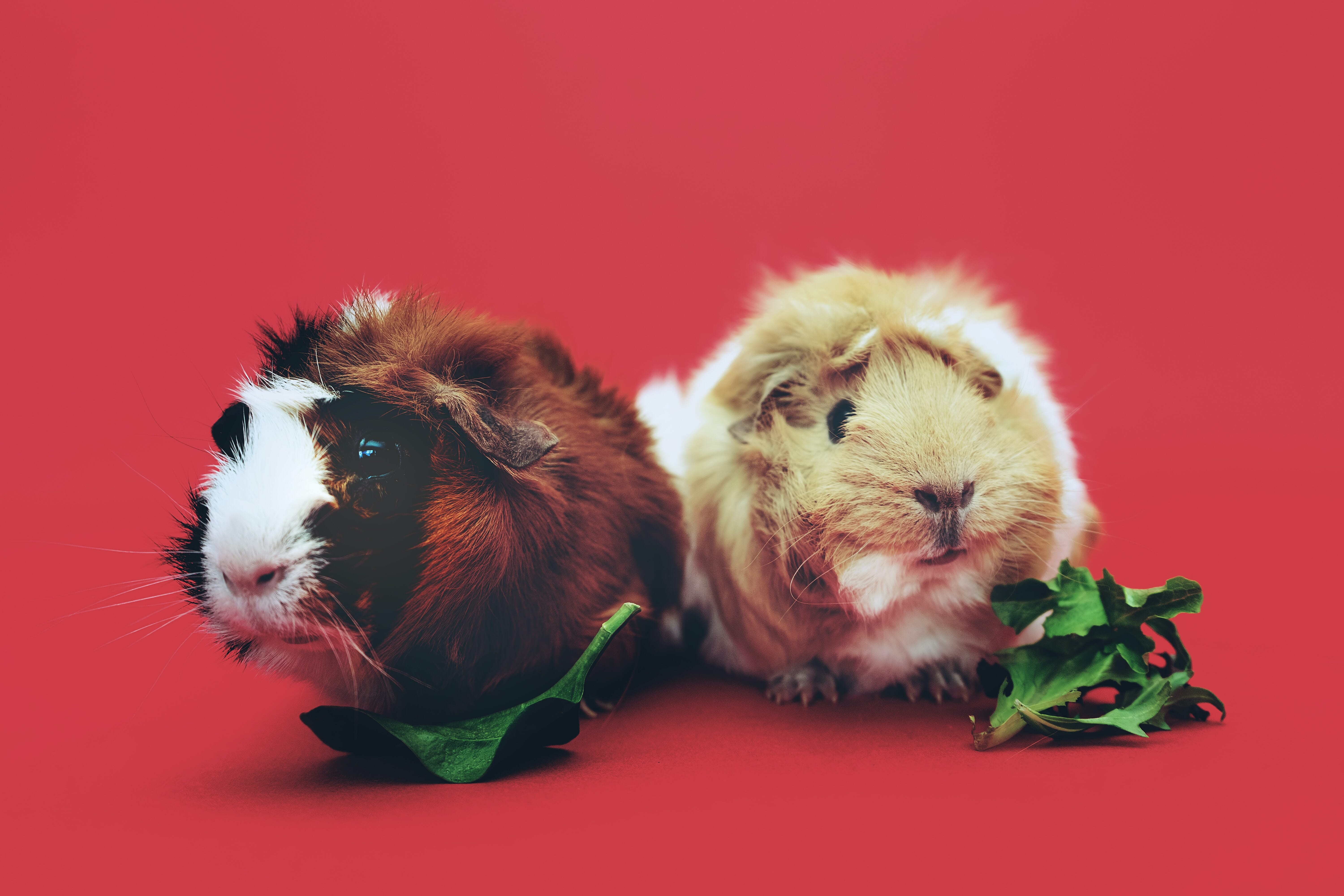 Best Cameras for Pet Photography: Our Top 8 Picks
1. Canon EOS M50 Mark II
Our Pick
A versatile mirrorless camera for pet photography
Takes great still photos, and the bundle comes with two lenses that will cover most focal distances
Compact and lightweight
Takes high-quality still photos
Fast and accurate autofocus
Excellent value for money
Coming in at the top of our best cameras for pet photography list is the Canon M50 II. This is an APS-C mirrorless setup offering you flexibility and a more affordable price than a full-frame option.
The Canon EOS M50 II produces excellent quality still photos in JPEG and RAW. Note that for optimum post-processing we recommend you shoot in RAW rather than JPEG. This particular EOS M50 bundle comes with two lenses – the EF-M 15-45mm f/3.5-6.3 IS STM, and the EF-M 55-200mm IS STM. This gives you an excellent focal length range for both scenic and close-up pet portraits.
The autofocus is great on the M50 II. This is good for pet photography because critters rarely stay still for long – you need autofocus that's fast and accurate!
It also comes with options for fully automatic shooting, and semi-automatic modes like shutter and aperture priority. Again, this is very useful for quickly capturing pet photos without having to waste time fiddling around with manual settings. However, if you want to use it in full manual mode, one quick button tap and you're all set!
This camera is a good choice for beginners or those who want to get more serious with their pet photography. The maximum continuous shooting speed of 10 frames per second means you can catch some great action shots of your pets with ease.
2. Canon PowerShot SX730
BUDGET CHOICE
Good budget choice for beginners
This powerful little compact makes an excellent camera for traveling with
Small and lightweight
40X optical zoom
Image stabilization
Subject tracking autofocus
Doesn't support RAW format shooting
Our budget choice in the best cameras for pet photography list is the Canon PowerShot SX730. While a point-and-shoot like this one won't do for pro
fessional pet photographers, it's a great choice for beginners who want something better than a smartphone camera.
Related Post: Best Canon Compact Cameras with Wi-Fi
The SX730 has a powerful 40x optical zoom to allow you to get great close-ups of timid or skittish pets like guinea pigs.
It also features optical image stabilization to help you get sharper photos in lower light conditions as well as subject-tracking autofocus to capture pets on the move.
This camera offers a variety of auto shooting modes to cover most scenarios plus, it can capture 1080p video and timelapse videos. It's very easy to use, and you can start shooting straight out of the box if you like. The one downside is that the SX730 doesn't support RAW format shooting. This is a must for professional pet photographers who need to produce large, high-quality prints for their clients.
This camera is also great for traveling because it's so small and lightweight. You can go hiking all day with your dog and capture some great shots – all without having a huge DSLR camera around your neck!
3. Fujifilm X-T30
Mid-range mirrorless with great specs for pet photography
Has great tracking focus and a blistering 30 frames per second burst shooting rate
Excellent autofocus performance
Compact and lightweight
Very high continuous shooting frame rate
Has RAW shooting capabilities
Another mirrorless offering in the best cameras for pet photography roundup is the Fujifilm X-T30.
This compact yet powerful mirrorless will suit those looking to upgrade from a point-and-shoot or bridge camera to a more professional-spec model. The X-T30 has even better autofocus than its more expensive big brother the X-T3. It also delivers sharp and color-accurate images in both RAW and JPEG.
You can use this camera in automatic or manual mode, and the kit lens supplied with it offers image stabilization. However, the camera body itself isn't stabilized, unlike some of the competition. If you're shooting at longer shutter speeds, you might prefer a camera with in-body image stabilization. While the kit lens doesn't offer a telephoto focal length, 15-45mm on a crop sensor isn't a bad focal range. You might want to buy extra lenses for your camera in the future so you have something to cover all shooting occasions though.
One thing that makes this an excellent camera for pet photography is the astonishing 30 frames per second shooting rate. This means you'll never miss a single movement. To achieve this high rate, you do have to compromise though. You have to use the electronic shutter mode which gives you a 1.25 crop on your images.
That being said, if you want the full image, you can get 20 frames per second using the silent electronic shutter which isn't half bad!
4. Canon EOS Rebel T7
Great for beginners to intermediate photographers
Great value DSLR camera with a high-resolution 24.1 megapixel sensor
Good quality images
Excellent autofocus
Image stabilization
Budget friendly
Lacks more advanced features
The Canon EOS Rebel T7 is one of the best DSLR cameras for pet photography that beginners can get. The Canon Rebel series has been around for a while, but they remain a top pick for those learning how to use a DSLR.
The T7 is a basic camera and lacks fancy features like a touchscreen. But it does have all the modes and options you need to shoot great photos in both JPEG and RAW format. The Intelligent Auto mode means you can start shooting out of the box and it is super-useful for quickly capturing those easy-to-miss pet moments. As with all DSLR and Mirrorless models, you still get the option to have full control in manual mode.
It does have an optical viewfinder which some people will prefer. Although those used to smartphone cameras might find this a novel experience! Autofocus is accurate and fast on the T7, and the camera comes with image stabilization to make it easier for shooting in low-light conditions.
The kit lens that comes with the camera is the usual Canon 18-55mm which will do for starters, but you'll likely want to add more lenses to your pet photography gear collection.
The Rebel series is starting to look old-fashioned compared to other entry-level cameras. However, the T7 is a solid, inexpensive choice for beginner or intermediate pet photographers.
5. Nikon D3500
Easy-to-use budget DSLR
A great entry-level camera with kit lens
Large 24MP sensor
Great image quality
Works with Nikon's SnapBridge app for photo sharing
Good ergonomics
We've had a Canon entry-level DSLR on our list but for those who might prefer a Nikon offering, we've chosen the Nikon D3500.
The D3500 tech is also aging compared to rival cameras, but it's still a great camera to use. Beginners will love Nikon's Guide Mode, and for the more experienced there are the usual manual control options. The LCD screen isn't touch-enabled, and it has an optical viewfinder, but those points might actually be a bonus to some photographers.
Related Post: Nikon D3500 vs Canon T7
The AF-P DX NIKKOR 18-55mm f/3.5-5.6G VR kit lens is a decent starter lens. Even with the lens on, the DSLR is fairly lightweight and compact, which means it's easy to carry around even if you're shooting for extended periods.
It shoots up to 5 frames per second on continuous shooting, which isn't the fastest for capturing your pet in action, but the images are all at full resolution and nicely sharp.
This is a good camera for shooting in low light, given that it has a decent ISO range. The lens has Vibration Reduction to enable you to shoot handheld at slower shutter speeds, too. With pets, handholding your camera for ease and speed of movement is often the only option!
This little DSLR won't break the bank, and is a great starter camera or upgrade for your pet photography. It also works with Nikon's SnapBridge app for fast photo sharing. This can be useful if your clients want to see and/or rate the images you've taken, or decide which ones are their favorites.
6. Sony Alpha a6400
Pro-spec mirrorless that even beginners can use
Excellent image quality and superb autofocus and image tracking options
Some weather protection built-in
18-135mm kit lens included
Extremely fast focusing
Up to 11 frames per second when continuous shooting
Menu system can be confusing
The Sony Alpha a6400 earns its spot on the best cameras for pet photography list for several reasons.
Sony claims the autofocus system is the fastest in the world, and at just 0.02 seconds that means you can lock focus super-fast. As mentioned earlier, that's always a benefit when shooting unpredictable pets! The 11 frames per second continuous shooting rate isn't the highest, but it's more than enough for capturing most pets in action.
Related Post: Best Sony Mirrorless Cameras in 2022
This version comes with the 18-135mm kit lens. That focal range covers just about every shooting scenario from wide-angle to close-ups. The accurate AF subject tracking system is excellent for following pets on the move, and you can conveniently use the touch screen to choose which subject to track. This is useful if your pet is playing in a group, so you know your pet will always be the one in focus.
There's also a real-time Eye AF option, which will track either the left eye, right eye, or Auto to ensure you get sharp and clear eyes in the images. Again, this is great for photographing pets that move around suddenly and quickly.
Professional pet photographers will love this camera because it has everything they need. Beginners will find the a6400 easy to use also. It features P, A, S, M shooting modes for manual control, but also has Auto, Scene Modes, Panoramic Shooting, and Slow & Quick video recording.
There are not many downsides to the a6400. However, the menu system is very long, full of options, and can be confusing and frustrating to use until you've gotten used to the camera.
The camera itself is one of the smallest APS-C mirrorless cameras out there and fits easily in the hand. It's a sturdy and well-built camera, and it's weather-sealed. So, when used with a weather-sealed lens, it should be able to withstand the rigors of shooting in wet or dusty conditions without damage. This means you can take the a6400 on a shoot with dogs or horses to the beach or river without worrying about a few splashes of water or sand ruining your camera.
It's not the cheapest mirrorless camera out there for sure, but it's nowhere near the most expensive. When you also add in the lens, it's very good value for money.
7. Panasonic LUMIX GX85
Rangefinder style mirrorless camera
A nice set of features including 4K video/photo modes
Very good image quality
Accurate and consistent autofocus
Good value for money
The Panasonic Lumix GX85 is a mirrorless camera that will suit enthusiasts and professionals looking to get a smaller second camera.
Autofocus modes on the GX85 include Face/eye detection, Tracking, 49 area, Custom Multi, 1-area, and Pinpoint. You can also use the touch screen to focus, even while looking through the electronic viewfinder. For pet photos, you'll probably only use the tracking and face/eye detection modes, but it's good to have other options.
Beginners will like the 24 scene-based modes, while more experienced shooters can take advantage of the manual and semi-auto controls. There are also modes for time-lapse, stop motion animation, panoramic, and multiple exposures.
This camera comes with two compact lenses, the 12-32mm (f/3.5-5.6) and the 45-150mm (f/4.0-5.6). These cover a combined focal length range from super-wide-angle to a decent telephoto zoom.
While you only get a 16MP sensor, there is a reason for this. Panasonic decided not to include an anti-aliasing filter, which means the 16 million pixels actually capture more clean and detailed images than those with bigger sensors. Indeed, image quality with the GX85 is impressive.
8. Olympus PEN E-PL10
Good value for money entry-level camera
Good image quality and responsive and accurate autofocus
In body image stabilization
Excellent image quality
Long battery life
AF tracking system not as accurate as some other cameras
If you're looking for an entry-level, inexpensive, yet capable mirrorless camera, then the Olympus PEN E-PL10 may be one of the best cameras for pet photography for you.
While some camera systems only stabilize some of their lenses, the Olympus PL10 has a 3-axis in-body image stabilization system. This will help you take sharper images in low light or while hand-holding the camera. The battery will last a long, long time, even throughout a full day's shooting without needing a recharge.
This camera comes with a pretty good lens, too – the M. Zuiko Digital 14-42mm F3.5-5.6 EZ Lens. The autofocus is very good, but the downside is that the PL10 isn't brilliant when it comes to tracking moving subjects, which may be a deal-breaker for some.
Image quality is very good with JPEGs, and even better with RAW. However, the color saturation can be a bit OTT in Auto mode, so it may be best to stick to Program mode instead.
The 3-inch touchscreen flips downwards 180 degrees and has some extra selfie functions too. Photos can be shared immediately to your smartphone by using OI Share Version 4.3. The PL10 is also Bluetooth and Wi-Fi enabled.
While the PL10's on-screen interface is straightforward, there isn't much information on using the more advanced controls. So, unless you're going to stick to the auto modes you'll need to do some reading up. The PL10 is very much an entry-level mirrorless camera, with a price that reflects this.
Which Pet Camera Is Right for You?
Ultimately, the right camera for your pet photography will come down to a few key choices – your budget, skill level, and how serious you want to get with your pet photography. The Canon M50 II is a solid choice for anyone looking to improve their pet photography, while the Canon PowerShot SX730 is a cheaper option for hobbyists who just want great shots of their pets.
---
As an Amazon Associate we earn from qualifying purchases. Certain content that appears on PhotoWorkout.com comes from Amazon. This content is provided 'as is' and is subject to change or removal at any time.