Are you looking for the best cameras for Instagram? The cameras that will get you absolutely stunning images?
Look no further.
In this article, we're going to reveal the absolute best Instagram cameras out there. You'll leave knowing exactly which camera is right for you.
Sound good?
Let's dive right in.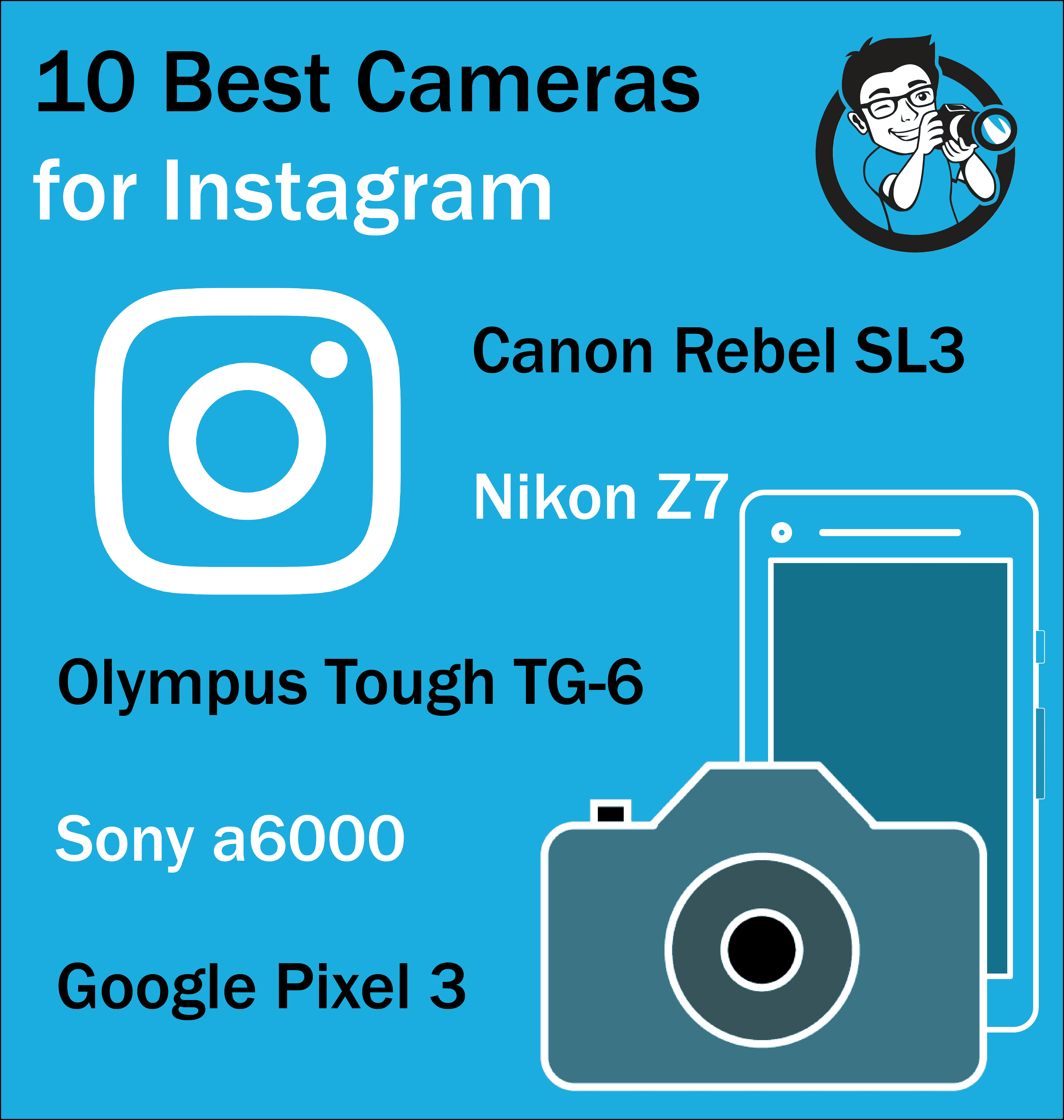 Choosing the Best Camera for Instagram
If you want to blow the Instagram community away, you're going to need a specific type of camera–one that has several key features.
Image Quality
You'll want a camera that can really perform, one that can get you professional-quality images in all sorts of situations.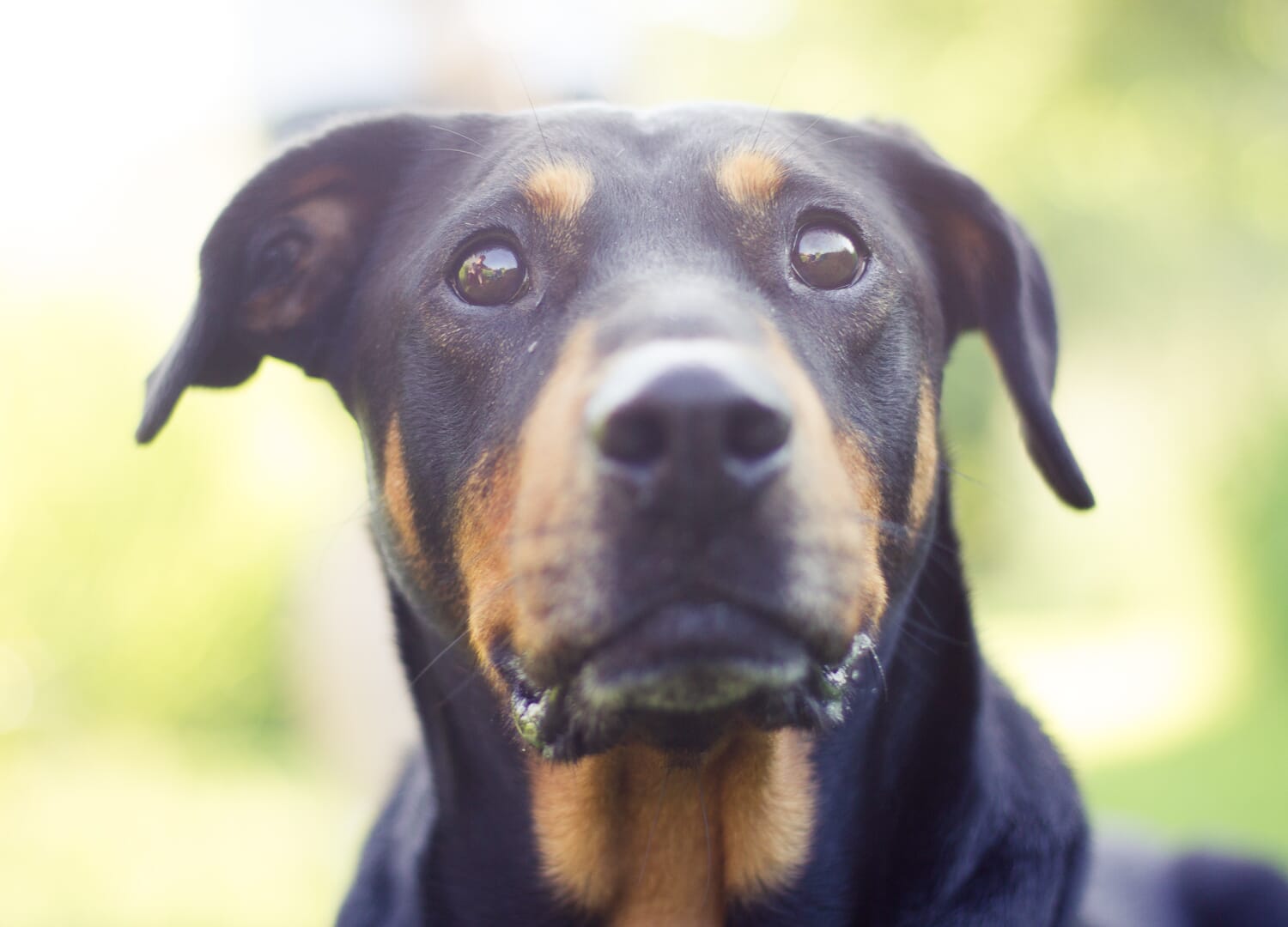 These days, even smartphone cameras can capture stunning images (and you'll find a few smartphone cameras on the list below). But you still want to choose carefully.
The best cameras for Instagram have stellar low-light capabilities, so that you can shoot in early morning and late evening and still take some gorgeous photos. The perfect camera will also pair with a nice lens (or set of lenses), so you're able to get sharp shots, consistently.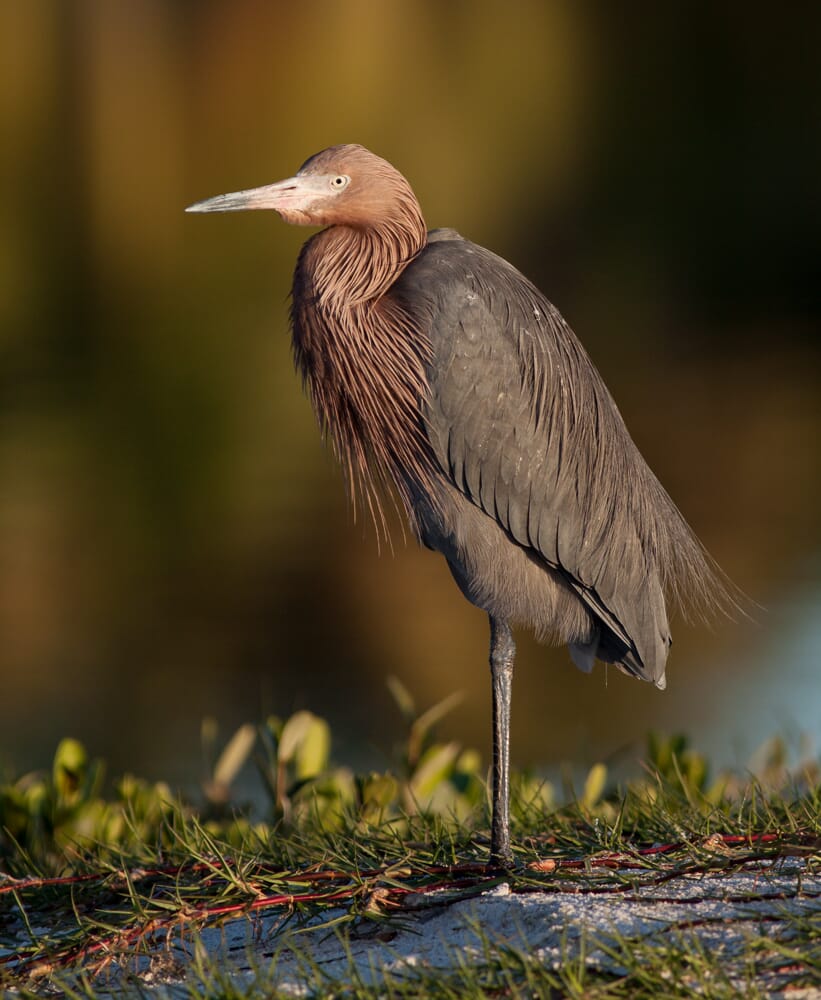 Portability/Compactness
There's no doubt about it:
For Instagram photographers, the more portable the camera, the better.


Instagrammers spend a lot of time traveling–either across the world while doing travel photography, or around their locale for different photo shoots. This means that ultra-compact, ultra-light cameras are best.
After all, do you want to travel around with a bulky, four-pound DSLR around your neck? Or do you want to work with a pocket-sized mirrorless option, one that you hardly even notice you're carrying?
Wi-Fi
If you're an Instagram photographer, then you're undoubtedly going to want some form of Wi-Fi connectivity, especially if you shoot and post frequently.
You don't want to wait while you gain access to a computer, insert your camera chip, edit in Lightroom, and upload to Instagram.
Instead, you'll want to quickly transfer photos from your camera to your smartphone–so that you can then immediately upload them to Instagram.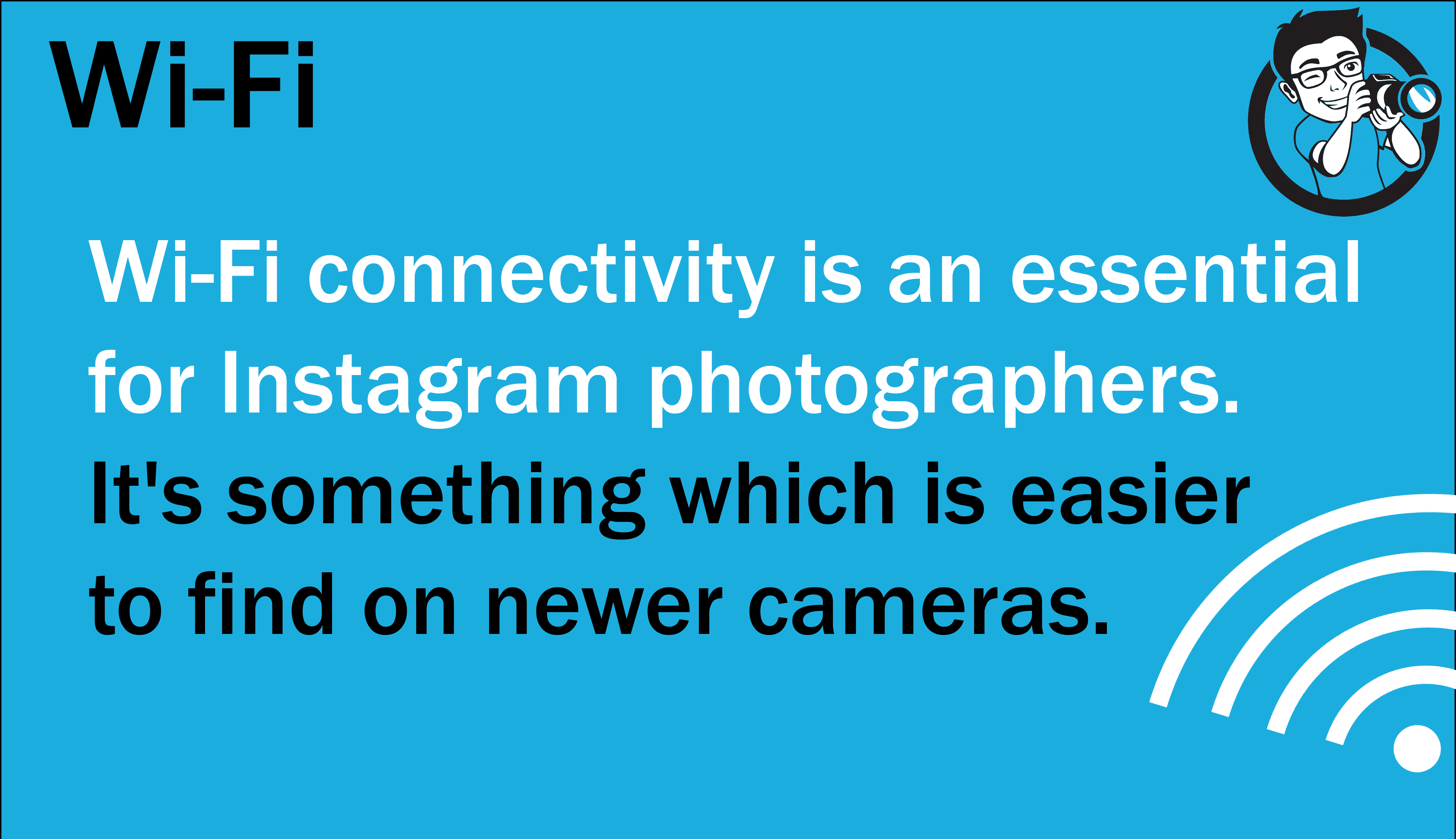 That's the power of camera Wi-Fi options. It's a feature that's present in many new cameras, and one that's amazingly useful.
The Best Cameras for Instagram: The Rundown
Now that you have a sense of the features you're looking for in an Instagram camera…
…it's time to reveal the details of the best cameras for Instagram we listed above…
The list includes a camera for every budget. It also includes cameras for every experience level, so you don't have to worry about learning the ins-and-outs of a complex camera if that's not quite your style.
So, without further ado, here are the best cameras for Instagram, ranked:
The Google Pixel 3 includes one of the best smartphone cameras out there–for a fantastic price.
First things first: The Pixel offers one main camera, a 12.2-megapixel rear option that produces beautiful photos, even in tough situations (e.g., low light).
The camera interface is intuitive and simple to use. You can change the exposure with ease; you can nail focus every time with a simple tap.
Also, you've got to love the portability: A smartphone like this goes with you whenever and wherever. So you'll never have to worry about missing a shot.
Add to this a couple of bonus features, including Top Shot (which allows you to shoot bursts of photos) and portrait mode (which creates blurry backgrounds behind your portrait subjects), and you've got yourself a winner.
Google - Pixel 3 with 64GB Memory Cell Phone (Unlocked) - Just Black
Capture the perfect shot every time, get things done with the Google Assistant, 1 enjoy an all-day battery, and more.
Get everyone in the picture with Group Selfies—no selfie stick required. Snap portraits like a pro with Portrait Mode....
Pixel 3 comes with a battery that charges fast and wirelessly, and lasts all day. It's even smart enough to limit battery...
Get help from the Google Assistant: reserve a table at your favorite restaurant, buy tickets, get commute times, weather...
Screen spam, scams, and other nuisance calls. Get real-time transcription and block unwanted callers so you'll never hear...
DSLRs are known for being big and bulky.
But the Canon Rebel SL3?
Not so much.
The Rebel SL3 is one of the lightest DSLRs out there–thanks to its ultra-compact frame and a streamlined design. This makes it perfect for Instagram photographers who like to travel and don't want to lug around a huge camera body.
In addition to being light, the Canon Rebel SL3 offers amazing image quality: a 24.1-megapixel APS-C sensor, good low-light capabilities, and an impressive dynamic range. With this camera, you won't have to worry about the quality of your Instagram photos. And you won't have to worry about the price, which comes in at just above $500 USD.
In other words, the SL3 is a bargain.
The Nikon Z7 is the first professional body on this list, which means that it comes with some compromises.
First, the Nikon Z7 is a mirrorless body. This means that it's fairly compact. But the Z7 is a full-frame, professional option; in other words, it's not the smallest camera you can buy.
Will it work as a travel camera?
Yes.
But can you store it in your pants or sweatshirt pocket, the way you can a smartphone?
Unfortunately not.
However, for the serious Instagrammer looking to really get the most out of their gear, the Z7 is the best there is.
Its low-light capabilities are top-notch. And at 45.7 megapixels, you won't have to worry about resolution.
Related Post: Nikon Z6 vs Z7: Which Mirrorless Camera Is Best for You?
Also, The Z7's Eye-Detection AF is perfect for capturing photos of family, friends, or people on the street. And you can easily connect the Z7 to a mobile device using its built-in wireless options.
Of course, such a top-of-the-line camera is going to come with a hefty price tag, so only go for the Z7 if you're truly serious about your photography.
Like the Nikon Z7, the Sony a6000 is a mirrorless camera. But it differs from the Z7 in several notable ways, making it a great option for folks seeking high image-quality for a low price.
First, the Sony a6000 is smaller and lighter than the Nikon Z7; in other words, it's a travel-friendly option. If you're the type of Instagrammer who spends more time away than at home, you'll appreciate the portability that the a6000 brings to the table.
Part of the reason for the reduced weight is the sensor–it's APS-C, rather than full frame. But APS-C sensors can perform well, and the a6000 is no slouch when it comes to image quality. With 24 megapixels and good low light capabilities, you won't be disappointed.
Related Post: Best Sony Vlogging Cameras
One reason you might go for the Sony rather than other options on this list:
It's fast. Really, really fast. The autofocus is great for any type of action photography, and the 11 frames-per-second continuous shooting speed ensures you won't miss any critical shots.
So if you're the type of Instagrammer who constantly finds yourself in the thick of the action, the Sony a6000 might be the camera for you.
Sony Alpha a6000 Mirrorless Digital Camera 24.3MP SLR Camera with 3.0-Inch LCD...
Advanced 24.2MP back Illuminated 35 millimeter full frame image sensor
ISO 100 25600 (expandable to 51200). Lens compatibility: Sony E mount lenses
Hybrid AF with 179 point focal plane phase detection and 25 contrast detect points
Up to 11 FPS continuous shooting. Battery Life (Still Images): Up to 360 shots. Metering type:1200-zone evaluative metering
3 inch tilting LCD with 921,000 dots. Viewfinder Type: 0.39 in type electronic viewfinder (color)
Are you looking for an Instagram camera that doesn't skimp on quality?
Then the Sony a7III is exactly what you need.
Here are just a few of its many amazing features:
24.3 megapixel, full frame sensor
Ultra-fast autofocus with 693 phase-detection autofocus points
10 frames-per-second continuous shooting mode
Add to that incredible dynamic range capabilities (for increased details in your photos) and beautiful shots in low light (for noise-free images in the evenings), and you know that the images are going to blow you away.
Is it the lightest camera out there?
No.
But it's not the heaviest, either. And the a7III camera body is fairly compact, so it won't be a burden during travel.
If you're looking for a decently portable camera that offers amazing images, look no further than the Sony a7III.
Sony a7 III ILCE7M3/B Full-Frame Mirrorless Interchangeable-Lens Camera with 3-Inch...
Advanced 24.2MP BSI full frame Image Sensor w/ 1.8X readout speed
15 stop dynamic range, 14 bit uncompressed RAW, ISO 50 to 204,800. Compatible with Sony E mount lenses. Can be connected via...
Up to 10fps silent or mechanical shutter with AE/AF tracking. Battery life (Still Images): Approx. 610 shots (Viewfinder) /...
693 phase detection / 425 contrast AF points w/ 93 percent image coverage. Focus sensor: Exmor R CMOS sensor
In the box: Rechargeable battery (NP FZ100), AC adapter (AC UUD12), shoulder strap, body cap, Accessory shoe cap, Eyepiece...
Related Post: The Best Zoom Lenses for Sony Mirrorless Cameras
The Canon PowerShot G7X Mark II is one of the only point-and-shoot cameras on this list. But don't let that worry you, because the G7X Mark II is an all-around impressive camera.
Let's start with image quality:
The Canon PowerShot G7X Mark II features a 20.1-megapixel sensor, which ensures good resolution for all your Instagram photos (in case you decide to crop any during the editing process).
And the built-in lens (a 24-100mm f/1.8-2.8 35mm equivalent) does a nice job of giving you a combination of wide-angle and telephoto capabilities.
One of the biggest benefits of a point-and-shoot camera is its size, and here the G7X excels. You can easily fit this small camera body in your jacket pocket, which makes it perfect for travel of all sorts.
You'll also appreciate the 8 frame-per-second continuous shooting speeds, especially if you find yourself hoping to post action shots to your Instagram account.
Related Post: Best Point and Shoot Cameras Under $500 in 2021
And the flexible touchscreen is just icing on the cake. It allows you to rotate the LCD a full 180 degrees, so you can capture high-quality selfies without too much difficulty.
If you want a high-quality camera that you can take everywhere you go, the Canon PowerShot G7X Mark II fits the bill.
Canon PowerShot Digital Camera [G7 X Mark II] with Wi-Fi & NFC, LCD Screen, and...
The advanced video capabilities of the PowerShot G7 X Mark II camera can capture moments in the quality they deserve
Features a large 1.0 inch, 20.1 Megapixel CMOS sensor that helps capture high quality images and videos with a wide dynamic...
An aperture value of f/1.8 at the wide angle and f/2.8 when fully zoomed to a factor of 4.2x (24-100 millimeter), this lens...
High resolution, 3.0 inches LCD monitor that tilts up 180 degrees and down 45 degrees is ideal for self portraits and...
Built in WiFi for on the go convenience and the ability to easily post your images to select social networking and media...
The Canon 5D Mark IV isn't a travel camera by any means. It's not small, and it's hardly portable.
So why is it on this list?
Because it's one of the highest-quality cameras you can buy.
And for the serious Instagrammer, one who absolutely requires the best image quality possible, the Canon 5D Mark IV may be exactly what you need. If you shoot landscapes, for instance, the Canon 5D Mark IV will blow you away with its high dynamic range, amazing low light capabilities, and high-resolution (30.4 megapixel) sensor.
And as an Instagrammer, you'll appreciate the built-in Wi-Fi connectivity, which will allow you to transfer photos between your camera and mobile device with ease.
Another great thing about the 5D Mark IV:
It's durable. Most of the cameras on this list skimp on build-quality in order to reduce weight. But the Canon 5D Mark IV provides exceptional weather-sealing–for photographers who often find themselves shooting in difficult conditions.
One additional bonus is the Canon lens lineup; if you purchase the Canon 5D Mark IV, you'll have access to an amazing set of lenses, many of which can capture tack-sharp photos.
Canon EOS 5D Mark IV Full Frame Digital SLR Camera Body
New 30.4 Megapixel full-frame CMOS sensor for versatile shooting in nearly any light, with ISO range 100-32000; expandable up...
4K Motion JPEG video (DCI cinema-type 4096 x 2160) at 30p or 24p; in- camera still frame grab of 4K 8.8-Megapixel images;...
Superb Dual Pixel CMOS AF for responsive and smooth AF during video or live view shooting; LCD monitor has a full touchscreen...
Excellent performance - up to 7.0 fps continuous shooting speed with high-performance DIGIC 6 plus Image Processor for...
Use the EOS Utility Webcam Beta Software (Mac and Windows) to turn your Canon camera into a high-quality webcam, or do the...
The iPhone XS sports Apple's latest and greatest camera. And for a smartphone, it does pretty well.
The camera interface is simple and easy to use. Press and hold to lock focus; swipe up to brighten the shot, swipe down to darken it.
Smartphones aren't known for their dynamic range, but the iPhone XS does offer an HDR setting, one that helps deal with lowlights and highlights in a single scene.
Note that the iPhone XS features a dual-camera setup. This is perfect for photographers who like to shoot both mid-range and wide-angle shots. You can capture scenics with the wide-angle lens, then switch over to the telephoto lens for standard portraits.
The lack of a Home button gives you more room to compose your shot and press the shutter. And the 10 frame-per-second burst mode is nice for action shooting.
Unfortunately, the iPhone XS is pricey. You get more than the camera, of course, but the iPhone XS costs significantly more than a Google Pixel 3, despite its comparatively poor low-light performance.
So if you're interested in the iPhone XS for other reasons, go ahead and embrace it. Otherwise, I'd go for the Pixel 3.
Simple Mobile Prepaid - Apple iPhone XS (64GB) - Space Gray [Locked to Carrier –...
CARRIER - This phone is locked to Simple Mobile from Tracfone, which means this device can only be used on the Simple Mobile...
PLANS - Simple Mobile offers a variety of coverage plans, including 30-Day Unlimited Talk, Text & Data. No activation fees,...
ACTIVATION - You'll receive a Simple Mobile SIM kit with this iPhone. Follow the instructions to get service activated with...
5.8-inch Super Retina display (OLED) with HDR
IP68 dust and water resistant (maximum depth of 2 meters up to 30 minutes)
The Sony RX100 VI is another high-quality point-and-shoot option–one that won't disappoint.
A great thing about point-and-shoots is their small size, which means that the Sony RX100 VI is perfect for anything travel-related. If you want a camera you can use in all situations, the RX100 is a great option; you can fit it in your pocket and always have it with you when you need it.
As for the camera and lens specifications:
The Sony RX100 VI sports a 20.1-megapixel sensor that takes beautiful photos. And the 24-200mm zoom lens covers all key focal lengths, from wide-angle to lengthy telephoto. One second, you can take some stunning scenic shots; the next, and you can zoom in to isolate a person standing in the frame.
The camera also includes insanely fast autofocus and 24 frame-per-second continuous shooting, so it's perfect as a pocket action camera.
Those who like to shoot Instagram selfies will appreciate the rotating touchscreen, which will allow you view yourself in the LCD as you press the shutter button. Plus, the Eye AF is excellent for grabbing focus on faces in an instant.
One last thing worth noting:
The RX100 does offer Wi-Fi connectivity, which is perfect for quickly transferring photos after a shoot.
For those who want portability, flexibility, and speed all rolled into one, the Sony RX100 VI is a great option.
The Olympus Tough TG-6 is a specialty camera; it's not for everyone.
In fact, only a small subset of Instagram users will appreciate the Olympus Tough–but those Instagrammers are the reason it made this list.
You see, the Olympus Tough TG-6 is an adventurer's camera. It's designed to be amazingly durable (it is named the tough, after all!), and it's waterproof (up to 50 feet), shockproof, freezeproof, and crushproof.
In other words, the Olympus Tough TG-6 is practically indestructible.
Unfortunately, an 'adventure-style' camera like this comes with a major downside: It's simple. You can't make many changes to the camera settings, and the lens doesn't offer the optical quality you can find in, say, the Canon lens lineup.
But the Olympus Tough does come with 4K video and several macro modes, so you will have a few features to play with once you get your hands on the camera.
Here's the bottom line:
If you're in the habit of Instagramming while doing extreme sports, the Olympus Tough is a great option. Otherwise, pick something a bit less specialized.
OLYMPUS Tough TG-6 Waterproof Camera, Red
Water proof (50 feet /15 meter), dust proof, shock proof (7 feet / 2.1 meter), crush proof (100 kgf), freeze proof (14 degree...
High resolution F2.0 lens, maximum 8x zoom, true pic VIII, back illuminated CMOS image sensor
Variable macro system comprised of 4 macro shooting modes, magnified shooting up to 1 centimeter from the end of the lens
5 underwater shooting modes including underwater microscope, 3 underwater white balance modes
4K movie and full HD 120 fps high speed movies can be recorded. Battery life - Approx. 340 Images (using Toshiba SDHC UHS-I...
The 10 Best Cameras for Instagram: Conclusion
If you're an Instagram photographer, then you undoubtedly want to keep the quality of your feed up.
And the best cameras for Instagram will help you do just that.
So grab the camera that's right for your needs–and go capture some gorgeous photos!
What is the best camera for Instagram?
The best camera for Instagram depends on your needs. But if you're looking for a portable camera, one that you can carry everywhere and will still come through in critical moments, the Google Pixel 3 is an excellent option!
What is the best camera for serious Instagram photographers?
If you're a serious Instagram photographer, then you're going to need the absolute best image quality. This narrows down your options to mirrorless and DSLR bodies. The Canon 250D is a great option if you're on a budget and don't mind something a little bulkier. If you're willing to pay for it, the Nikon Z7 and the Sony a7III offers incredible image quality at a decent size. You should also look at the Sony a6000, which features beautiful image quality and lightning-fast autofocus.
What is the best smartphone camera for Instagram photographers?
If you're an Instagrammer looking to use a smartphone, our recommendation is the Google Pixel 3. It's intuitive, low-light capabilities are good, and the image quality is stellar (for a smartphone). The iPhone XS is another option, one that offers both a wide-angle lens and a standard telephoto lens.
---
As an Amazon Associate we earn from qualifying purchases. Certain content that appears on PhotoWorkout.com comes from Amazon. This content is provided 'as is' and is subject to change or removal at any time.