To capture high-quality product photos, you need a powerful camera – whether you're a professional product photographer, a beginner, or a do-it-yourself business owner.
Whatever the reason, we've got you covered; we share our top 10 best cameras for product photography, including options for Nikon, Canon, Sony, and Olympus.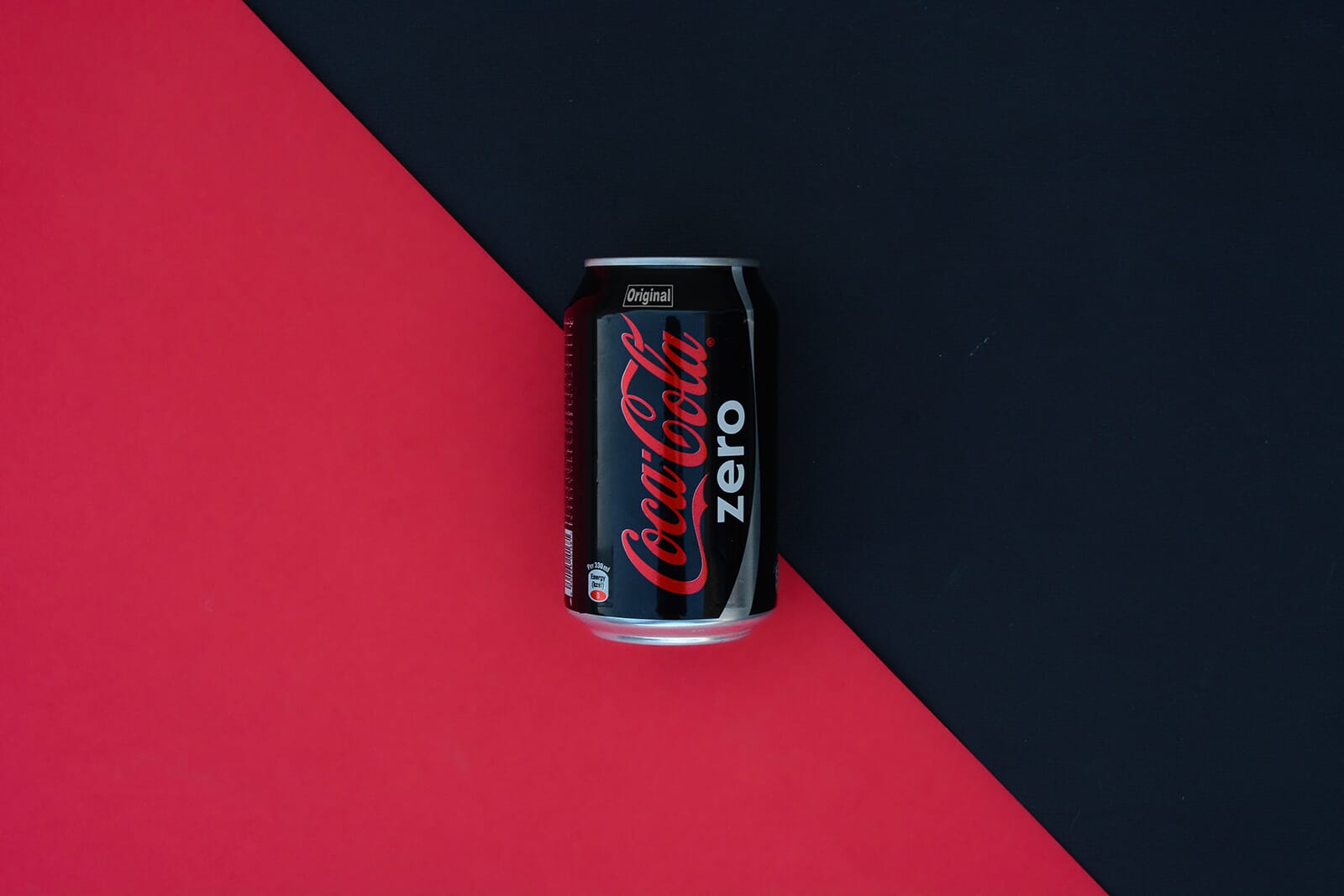 Best Cameras for Product Photography:
When you buy through links on our site, we may earn a commission at no cost to you. We evaluate products independently. Commissions do not affect our evaluations.
1. Canon EOS R6
Canon Pick
Great for low-light product shoots
The Canon EOS R6 is a premium camera with excellent specs for creating professional product photos.
Pros
Beautiful image quality
Great low-light performance
Dual card slots for greater image capacity
Our top Canon camera for product photography is the Canon EOS R6. This is the cheaper of the two recent Canon EOS R releases, but it boasts amazing quality and plenty of features for professional use. You can also benefit from the premium range of Canon RF lenses, too.
The Canon EOS R6 packs a 20 MP full-frame CMOS sensor that produces beautifully detailed photos; it's also well-known for its low-light performance, so you will easily be able to take product photos in varying lighting conditions.
The EOS R6 also offers an ergonomic body with a fully rotatable touchscreen. The various control buttons are easy to use, and you can easily link the camera to a remote shutter or use the timed shutter function when working with a tripod.
2. Canon EOS 5D Mark IV
Great in consistent lighting
The Canon EOS 5D Mark IV remains a powerful camera capable of producing high-quality product shots.
Pros
High resolution 30 MP sensor
Great expanded ISO range
IR metering for improved light performance
Cons
On the older side
If you prefer traditional Canon EF lenses over the new RF lenses, the Canon EOS 5D Mark IV remains a great option. This is still an excellent camera for professionals and is one of the best Canon cameras in terms of image quality and resolution, thanks to the full-frame, 30 MP sensor.
Like the Canon EOS R6, the Canon EOS 5D Mark IV boasts excellent low-light performance with an ISO range of 100-32,000 (expandable to 102,400). Expect to take product photos in varying light conditions, including moodier, darker settings.
Yes, the 5D Mark IV is on the older side, but image quality is not compromised and you can still expect sharp product images with beautiful colors and contrast. The camera also packs an instant subject and light analysis system. This essentially analyses and corrects lighting to give you the best end results.
3. Canon EOS M50 Mark II
Budget Pick
Great for newcomers
The Canon EOS M50 Mark II is a great starter camera for those learning product photography.
Pros
Lightweight design
Easy to use
High-quality vari-angle touchscreen
Cons
Not as strong low-light performance
If you are entering the exciting world of product photography or want a cheaper camera to use for multiple purposes, the Canon EOS M50 Mark II is a solid choice.
It is a versatile mirrorless camera featuring great performance for a variety of uses, including video, vlogging, and product photography. For enhanced image quality, the Canon EOS M50 Mark II has a 24.1 MP APS-C sensor and an ISO range of 100-25,600. In terms of low-light capabilities, it can't compare to the Canon EOS R6, but it will still provide pin-sharp product images.
The camera is also highly portable and lightweight, plus there's a decent range of Canon EF-M lenses that you can use. Alternatively, you can buy the Canon EF-M adapter, which allows you to work with the full range of professional EF lenses.
4. Nikon Z7 II
Nikon Pick
Great for vibrant product photos
The Nikon Z7 II boasts excellent image resolution and colors to make your products shine.
Pros
Excellent 45.7 MP sensor
Great dynamic range
Excellent low-light performance
Nikon offers some fantastic models, including one of the best cameras for product photography: the Nikon Z 7II. It's a full-frame mirrorless camera featuring an amazing 45.7 MP sensor, stellar ergonomics, and more.
If you are looking for the ultimate high-resolution imaging, the Nikon Z7 II is one of your top choices. The camera boasts a fantastic dynamic range and you can expect your product photos to have brilliant colors.
It also has a range of useful features that make it easy to use for product photography. For example, it has dual card slots (1x CF Express/XQD, and 1x UHS-II SD). This means that you can easily capture a backup set of images, a crucial professional step to prevent technical mishaps.
The Z7 II is designed to work with Z-mount lenses, including some superb options for product photography.
5. Nikon D850
Great for all-around shooters
The Nikon D850 is another solid choice, one that benefits from a 45.7 MP sensor and a great dynamic range.
Pros
Back touchscreen and top LCD screen
High-quality sensor
Great battery performance
Similar to the Canon 5D Mark IV, the Nikon D850 is an older DSLR that remains a popular choice for professional work. Despite its age, it's a fantastically versatile camera, especially when paired with Nikon's range of powerful AF-S FX lenses.
The D850 is centered around a 45.7 MP CMOS sensor that provides an excellent dynamic range, superior image quality, and brilliant colors. Expect excellent textural details, high-speed performance, and subtle tonal details.
This camera also features an ergonomic design, including a flip-up screen and a traditional, easy-to-use Nikon button layout. We also like the top-facing LCD screen, which shows basic image parameters and settings.
Overall, the D850 is a well-rounded professional camera suitable for multiple purposes, including product photography.
6. Nikon D3500
Budget Pick
Great for new product photographers
The Nikon D3500 is another quality DSLR for those just starting product photography.
Pros
Simple and easy-to-use design
Comes with 2x decent kit lenses
High-quality, 24.2 MP sensor
Cons
Weaker image quality compared to pro Nikon DSLRs
Are you a product photography beginner on a budget? Then check out the Nikon D3500, a versatile camera suitable for new entrants into the world of product photography, thanks to its relatively cheap cost and quality. This model comes with two decent kit lenses: the Nikon AF-P DX NIKKOR 18-55mm f/3.5-5.6G VR, and the Nikon AF-P DX NIKKOR 70-300mm f/4.5-6.3 ED.
While these are decent starter lenses, you can benefit from the excellent range of Nikon lenses to really capture the detail of your products. For quality, the Nikon D3500 has a 24.2 MP sensor and an ISO range of 100-25,600. Low-light performance is decent, but can't compare to models like the Nikon Z7 II (above).
For those learning product photography, simply turn on the guide mode, and the camera will provide on-screen guidance for camera settings. This can be a great way to learn what works and what doesn't for product shoots.
This camera is also ergonomic and has a minimalistic design compared to other Nikon cameras. It has a simple button configuration and is also quite lightweight.
7. Sony a7R IV
Sony Pick
Great for pure image quality
With its 61 MP sensor, the Sony a7R IV is brilliant for producing product shots with beautiful details.
Pros
61 MP sensor
Compact and lightweight body
Fantastic performance in low light
The Sony a7R IV is currently one of Sony's best mirrorless cameras, not to mention one of the absolute best cameras for product photography. This premium full-frame mirrorless camera offers supreme RAW image quality thanks to a 61 MP, full-frame, back-illuminated sensor. It also uses the latest generation BIONZ X processor.
In other words, you can create some truly incredible product shots, featuring vibrant colors, great textures, and plenty of detail. The Sony a7R IV also has fantastic low-light performance, along with a 15-stop dynamic range.
The design is also outstanding. The a7R IV looks stylish, and despite the technology inside, it is still compact and surprisingly lightweight. It also has a premium LCD touchscreen that can be rotated and flipped. This means you can easily shoot strange product angles and still see an image preview.
Lastly, this camera is compatible with Sony's quality range of E-mount lenses, such as the Sony FE 50mm f/1.8 G and Sony FE 85mm f/1.4 GM.
8. Sony a6100
Great for intermediate use
The Sony a6100 is a brilliant camera to bridge the gap between beginner and expert.
Pros
24.2 MP APS-C sensor
Small body that is easy to handle
High-quality, flip-down touchscreen
Cons
Low-light performance is not amazing
If the Sony a7R IV looks a little too expensive, the Sony Alpha a6100 is a great budget option. Yes, it's cheap, but still provides consistent quality and features for product photography.
At its core, this mirrorless APS-C camera packs a 24.2 MP sensor. It also offers a decent ISO range of up to 51,200 and the latest BIONZ X image processor. Expect fast performance, as well as high-quality images with minimal issues.
It is also a highly compact camera and weighs just 0.87 lbs/394 g. Therefore, the on-call product photographer could easily take this camera to different locations.
Finally, the a6100 is versatile, due to its superb range of E-mount lenses, which includes some of the best lenses for product photography on the market.
9. Sony RX100 VII
Great for no-nonsense photography
The Sony RX100 VII allows people to jump straight in to product photography thanks to a fixed lens and simple operation.
Pros
High-quality Zeiss zoom lens
Ultra-small and compact design
Easy to use
Cons
No flexibility in lens choice
Sony sells several outstanding compact cameras, including the Sony RX100 VII, a fixed-lens option that weighs only 0.61 lbs/276 g. In fact, because the RX100 VII is a fixed-lens body, that's the heaviest it will ever weigh; it can also fit in the palm of your hand.
So why is this a good choice for product photography? The size makes it ideal for unplanned shoots where you don't have time to gather bags of equipment. Also, the fixed lens means that beginners can simply concentrate on learning the basics of product photography.
The RX100 VII also includes some decent technology, such as a 20.1 MP sensor. As a result, you can expect high-quality product images with great detail. It also has an excellent-quality Zeiss Vario Sonnar T* 24-200mm f/2.8-f/4.5 lens, which ensures superior image quality and clarity.
If you want a versatile compact camera that can be used for product photography – among other things – the Sony RX100 VII is a good choice.
10. Olympus OM-D E-M10 Mark IV
Great for product listings
The Olympus OM-D E-M10 Mark IV has some great sharing features, which make it ideal for creating personal product listings on platforms like eBay.
Pros
Stylish and compact design
Decent 20 MP sensor
In-body image stabilization
Cons
Not as sharp as professional cameras
Our last pick is the Olympus OM-D E-M10 Mark IV, an affordable Olympus mirrorless camera that offers a retro design and some great features for product photography. It includes a 20 MP Four-Thirds sensor, and you can utilize a wide range of Olympus lenses.
This camera looks fantastic, thanks to the cool retro look. It also has a high-quality LCD screen that can be flipped down to help capture unusual product angles.
If you want to simply take photos of your clothes or other personal items to sell, you can also benefit from the E-M10 Mark IV's Wi-Fi connection and easy sharing technology. This means you can quickly upload photos from the camera to your smartphone so you can create products listings in an instant.
Which Product Photography Camera Is Right for You?
Choosing the best cameras for product photography can be tricky. First, consider its purpose, and make sure to factor in your budget, too. For example, if you simply want a decent camera to take photos of clothes you wish to sell, an ultra-expensive professional DSLR or mirrorless camera may not be the right option.
Alternatively, if you intend to become a professional product photographer, a high-quality camera will help you attract clients and take pixel-perfect shots.
If you are on a budget or just want a decent product photography camera, something like the Canon EOS M50 Mark II or Nikon D3500 would be great options.
In contrast, if you want the best, a high-quality camera like the Canon EOS R6, Nikon Z7 II, or Sony a7R IV are fantastic choices. Think about your goals, and you'll easily determine the best cameras for product photography to suit your needs!
---
Disclosure/Disclaimer: As an Amazon Associate, we earn from qualifying purchases. Certain content was provided "as is" from Amazon and is subject to change or removal at any time.