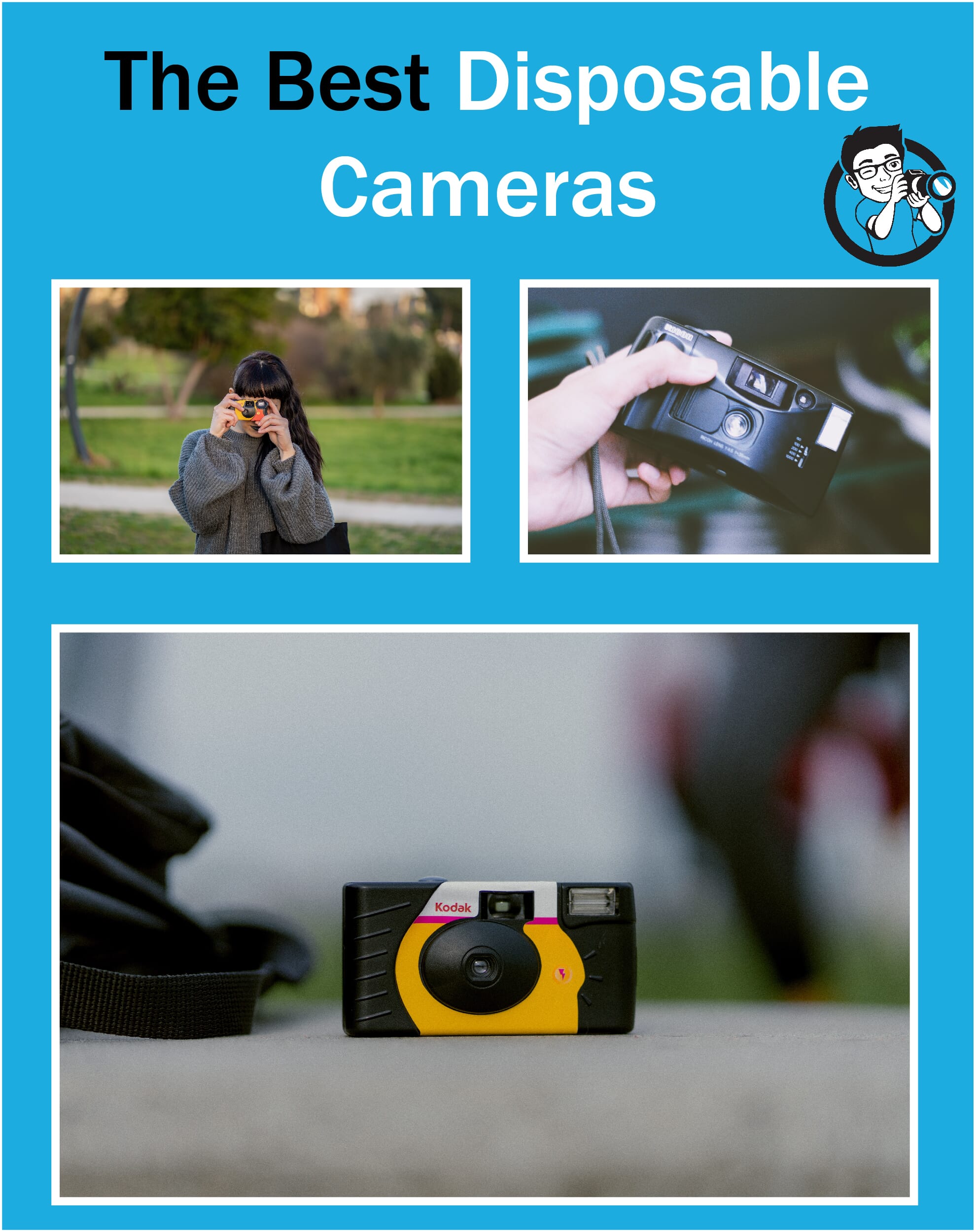 Disposable cameras might seem like something of the past. You probably remember being given one to take on a school trip or vacation, to snap pictures of your friends and any exciting moments. Disposable cameras are easy to use and carry rounds. They even produce some pretty good images with an authentic, nostalgic vibe to them. If you're interested in point and shoot film photography, disposable cameras might be the way to go. In this article, we'll share with you the best disposable cameras on the market.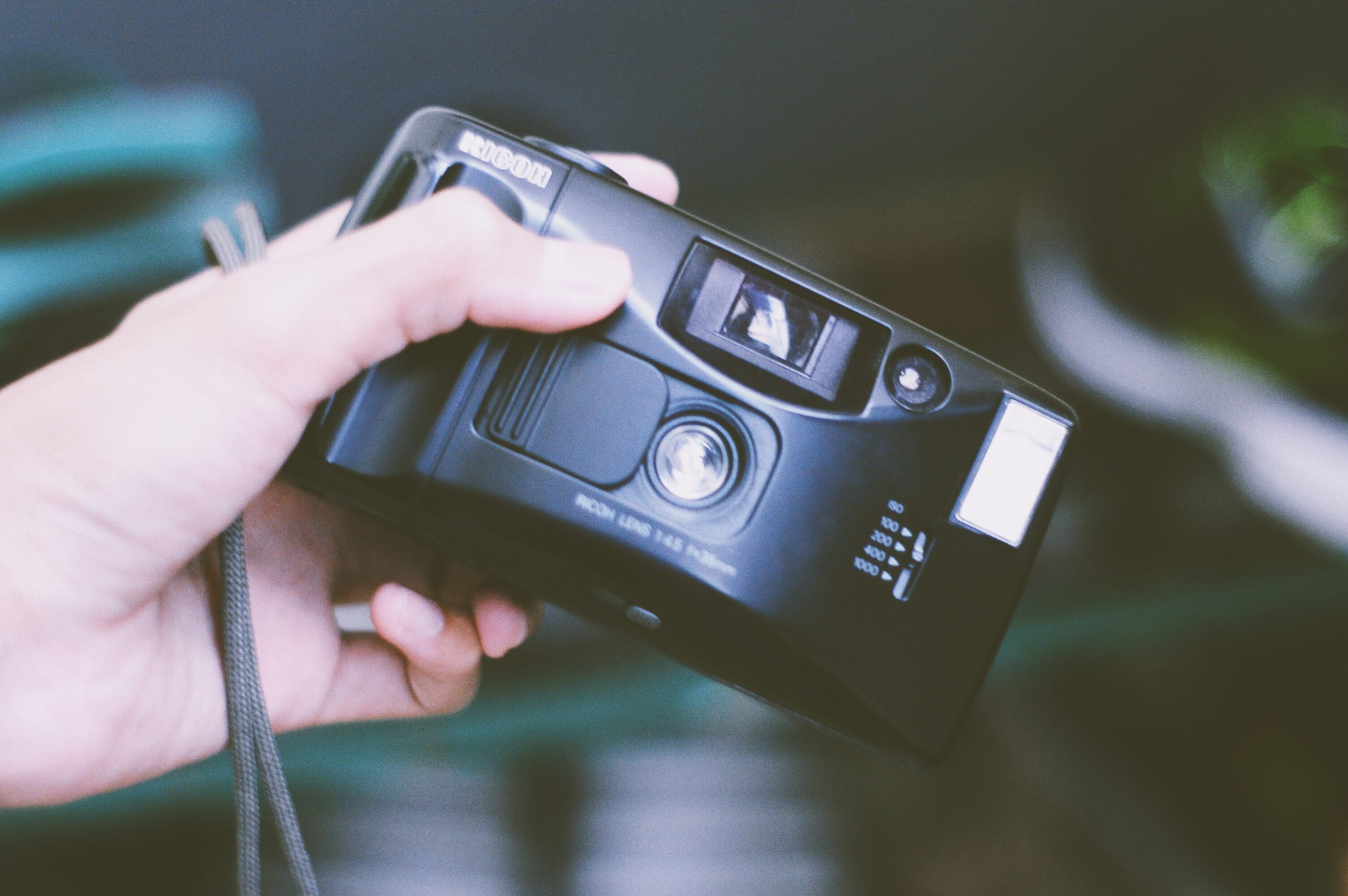 But before we jump into the best disposable cameras and where you can buy them, let's talk about when you can and should use these film photography gadgets.
When Should You Use Disposable Cameras?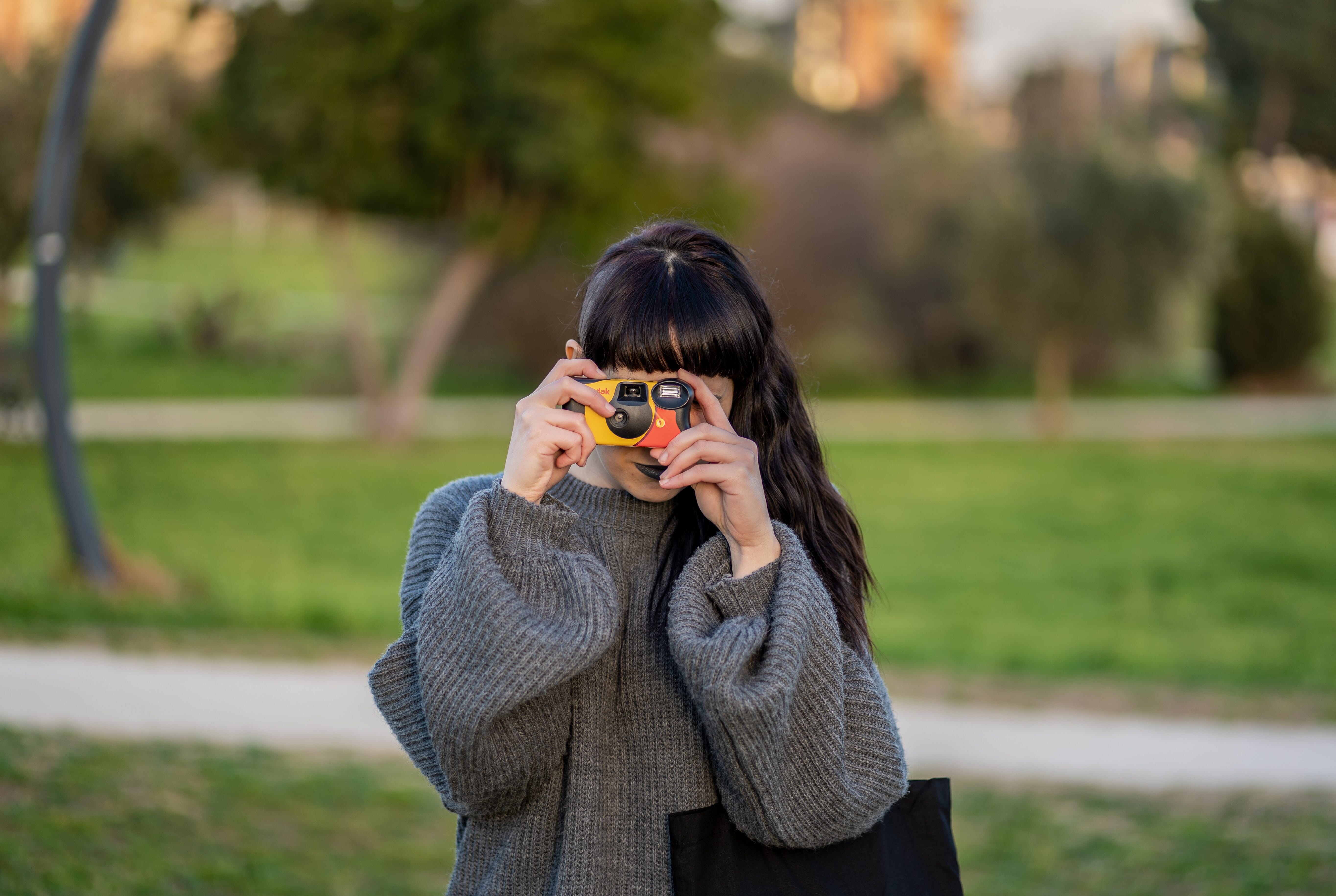 In truth, there's no right or wrong situation in which you can use a disposable camera. These tools may be a gem of the past, but they are still relevant today. So much so, that many professional photographers still use disposable cameras from time to time to give their work a vintage and timeless feel.
While some may argue that disposable cameras yield low-quality images (they wouldn't exactly be wrong). That's all part of the beauty of them. They aren't bogged down by advanced software and controls. In fact, they are so easy to use that practically anyone could pick one up and start shooting.
So, if they provide you with subpar quality photos, in comparison to digital, why would anyone use them? The answer: because they are unique, timeless and bring a different element to your images.
Therefore, you can use disposable cameras in any situation. Whether you want to capture life's moments and memories. Or, you want to build it into your professional workflow. You can use them for both personal and work-related projects with ease.
Disposable film images don't lie within the rules of digital photography. They are outside the box and open for interpretation. And, if you're a creative photographer – you can use them in virtually any scenario to create unique, vintage-inspired photographs.
Related Post: Best Film Cameras
Where Can You Buy Disposable Cameras?
Now, that we know when to use them, let's talk about where you can buy the best disposable cameras to start creating some images.
As we mentioned, these cameras are a gadget of the past. Therefore, it can be a bit difficult to find them in most stores today.
Despite their scarcity, you can usually count on being able to find the best disposable cameras in two places:
In-Person at Pharmacies or Stores with a Photo Center: Walgreens, CVS or Duane Reade.
Online Retailers: Amazon, Walmart, Urban Outfitters.
While it may appear that these cameras are not easy to find, they are still being produced and sold frequently every day. Yet, instead of being able to walk into a store and purchase one, you may want to shift your buying behavior to online merchants.
So, to help you find the best point and shoot tools available today, let's take a look at our list below. Here are the best disposable cameras you can buy right now & start shooting!
The Best Disposable Cameras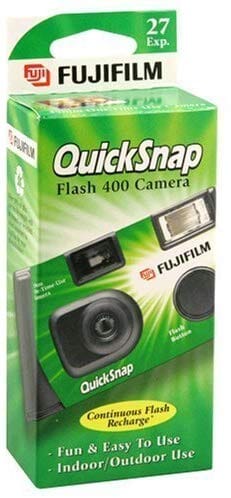 The Fujifilm Quick Snap is first on our best disposable camera list. It can capture sharp images with its 10-foot built-in flash. And, you can take images both indoors and outdoors with this camera.
The Quick Snap is loaded with Superia X-TRA 400 film, so it's ready for you to start shooting! With 27 exposures, it's best to make every image count.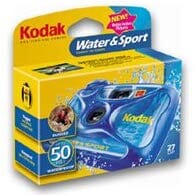 For the more adventurous individual, take a look at our next suggestion for best disposable camera, the Kodak Weekend Underwater camera.
This camera is a great choice for adventurous imagery underwater! If you're going on a tropical trip or looking to capture some nature photographs out in the great big ocean, this is the best disposable camera for you.
Related Post: Top 4 Waterproof Compact Cameras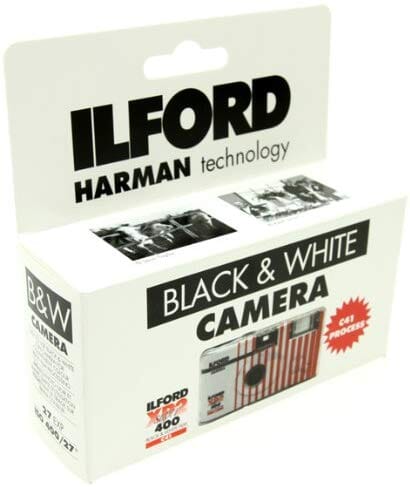 For a more retro feel, you need to check out the Ilford XP2, which shoots only in black and white.
This camera is guaranteed to give your images a timeless and retro feel. It comes with XP2 Super 400 ISO film and a flash which has a distance from 1 meter to infinity.
This is one disposable camera that's hard to beat! Try it out for yourself and let us know what you think.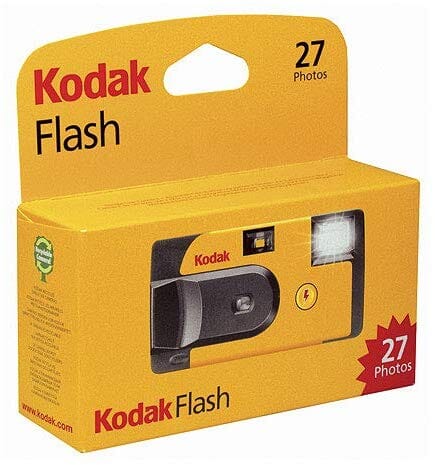 The Kodak Funsaver camera comes pre-loaded with Kodak Gold ISO-400 film. It has a manual flash. And, it's lightweight and compact for carrying around with you.
You can use the Funsaver in both indoor and outdoor photographic scenarios. Plus, it gives accurate skin tone coloring, which makes it perfect for photographing people.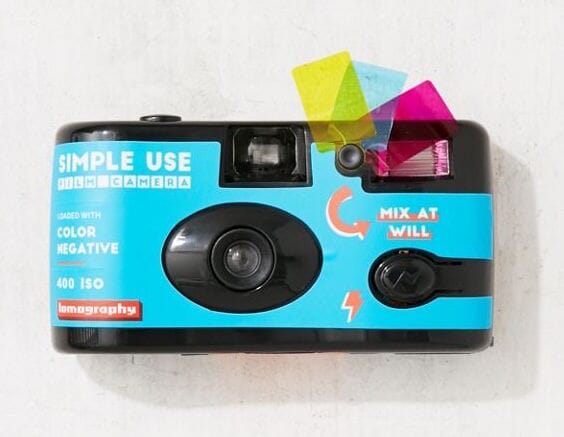 Another disposable camera option is the Lomography Simple Use Color 35mm camera.
This camera comes with 36 exposures and is pre-loaded with 35mm analog film at 400 ISO and a shutter speed of 1/120s. Plus, it has an aperture of f/9.
Additionally, this disposable has a built-in flash and requires only 1 AA battery to operate. You can also get creative with the flash by using the color filters that simply slide over the flash. If you're looking to take some unique images, check out the Lomography Simple Use camera!
Lomography Simple Use Reloadable Camera Color Negative 400 Film
Preloaded with Color Negative 400 Film for classic analogue character
Built-in flash & color gel filters to mix and match
Perfect for beginners, parties, weddings, making memories
Get your pictures developed at any photo lab
Reload and Keep Shooting – unlike usual disposable cameras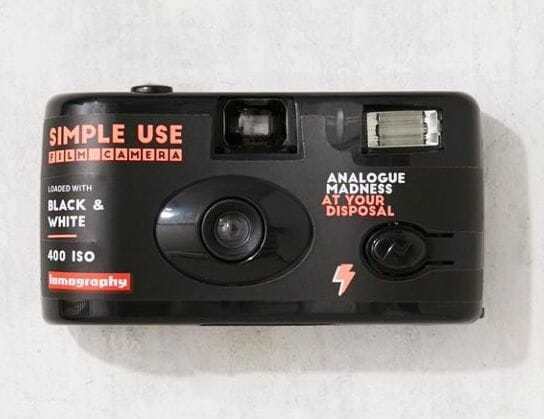 The final disposable on our list is the Lomography Simple Use Black and White 35mm camera. It's very close to its Lomography color counterpart, with the main difference being that this camera only uses black and white film.
It also has 36 exposures, a built-in flash and requires 1 AA battery to operate.
Lomography Simple Use Reloadable Film Camera Black & White Film
Preloaded with B&W 35 mm Film to start shooting right away
Reload with any 35 mm film and keep shooting – unlike usual disposable cameras
Portable and light, built-in flash
Get your pictures developed at any photo lab
Perfect for beginners, parties, weddings, creating memories
The Best Disposable Cameras: Conclusion
Disposable cameras are a fun way to take and capture unique, creative imagery. They are easy to use, small enough to easily carry around and can be purchased at several online retailers as well as in select in-store locations. If you're looking to add a new element to your photographs, pick up a disposable and start shooting some images!
Have you ever used a disposable camera in your personal or professional photography? Let us know your experience and thoughts on these cameras in our comments below!
---
As an Amazon Associate we earn from qualifying purchases. Certain content that appears on PhotoWorkout.com comes from Amazon. This content is provided 'as is' and is subject to change or removal at any time.