It's no secret that people love to take pictures of our food. When sharing the taste of our favorite treats isn't an option, showing the textures, colors, and arrangements of a meal is often the next best thing. Whether you're a five-star restaurant owner or a home cook, sharing the creativity that goes into each plate is an enticing endeavor. But what are the best food photography cameras out there? What's going to really capture the flavor in your dish?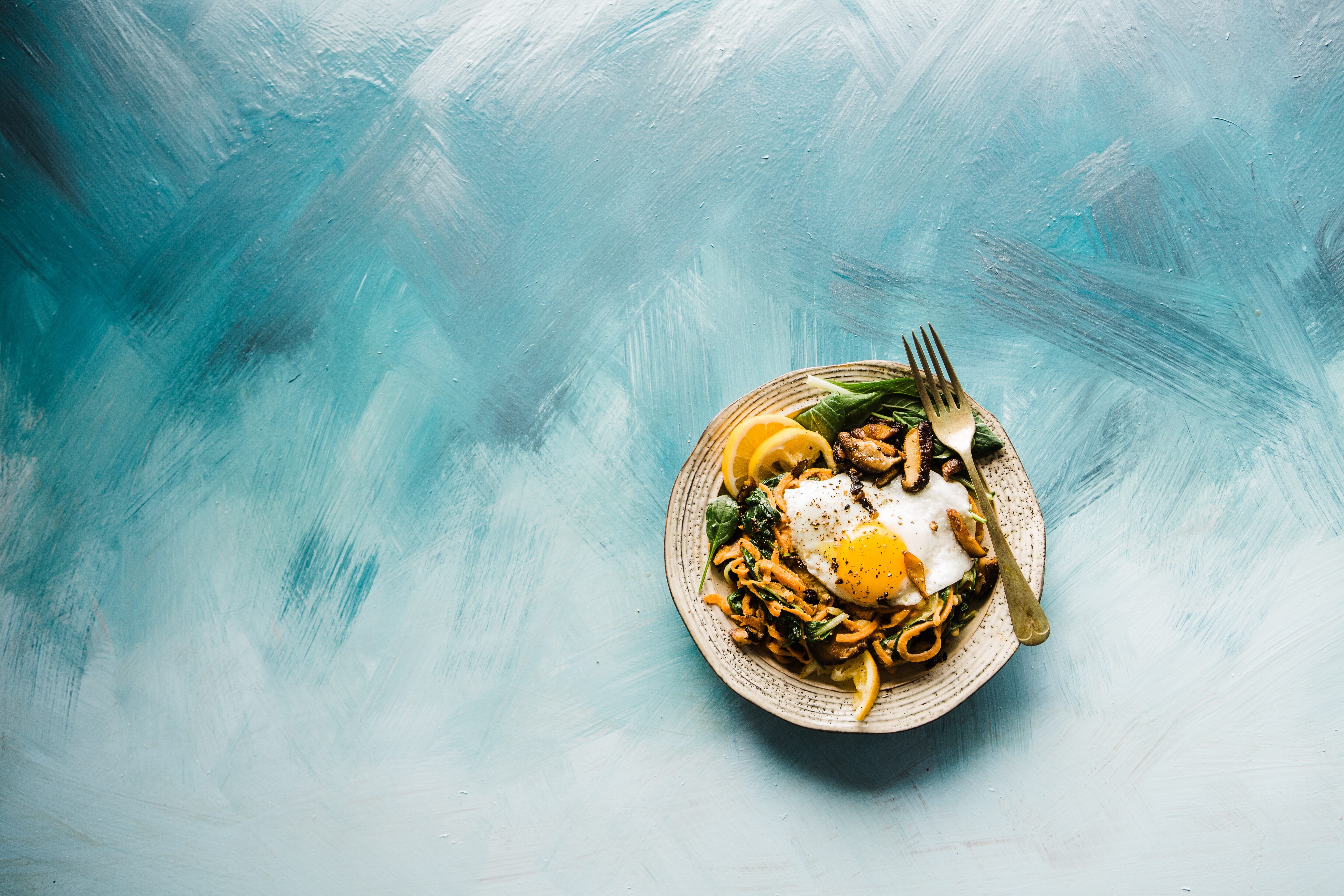 Related Article: Food Photography Tips for Beginners
To be a successful food photographer, you don't need all of the bells and whistles out there to get ahead. That said, there are a few key factors that can make all the difference. We'll go over the need-to-know basics and offer a few favorites up for your consideration!
When you buy through links on our site, we may earn a commission at no cost to you. We evaluate products independently. Commissions do not affect our evaluations.
Factors to consider:
When choosing the best food photography cameras, you're going to want to consider a few key factors.
First up…
High ISO
Food photographers in particular are prone to utilize natural light as much as possible. The soft lighting often makes the food look good, and gives viewers the feeling of sitting down at the table to eat. But, sometimes what's naturally available is a bit scarce.
Related Article: Best Noise Reduction Software
Of course, you can always use reflectors to bounce existing light in a more appealing way. Likewise, you can bring in supplemental strobes and trade out some of the scene's realism for a solid exposure. However, the easiest solution is to find a camera with the ability to work well in low light scenarios.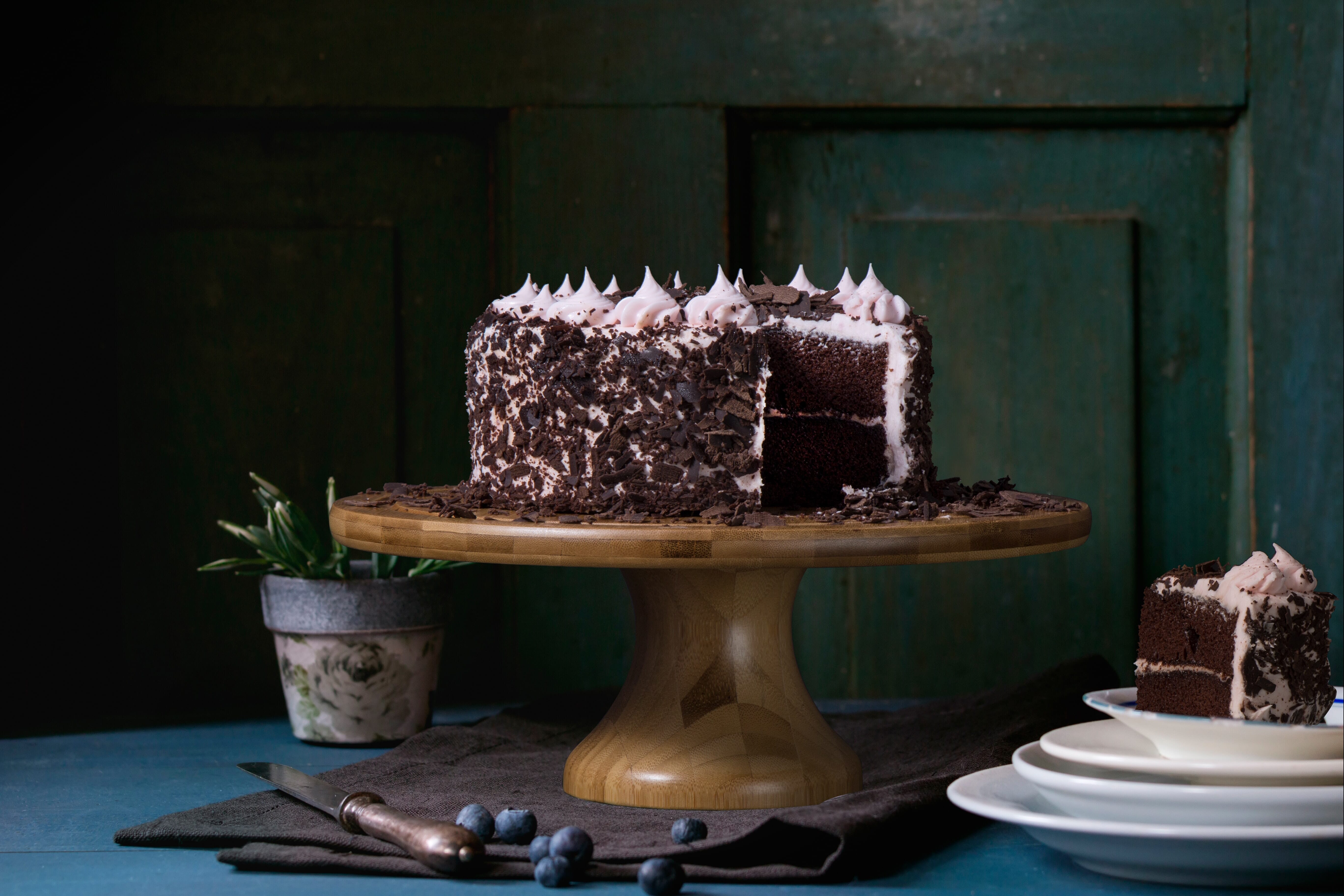 Low light sensitivity makes it easier to pull detail out of dim compositions. This in turn minimizes the need to bring in supplemental lighting or a potentially clunky tripod. And, with many models minimizing ISO-related digital noise in recent years, utilizing a high ISO is suddenly a more viable option than it once was.
Focus Points
For any photographer, getting your subject in focus is crucial. The same holds true in food photography, although it can take a little bit of extra thought to determine the focal point that works best. What's more, the amount of finesse that goes into food means that sometimes you need to work fast or make frequent adjustments to get a shot just right.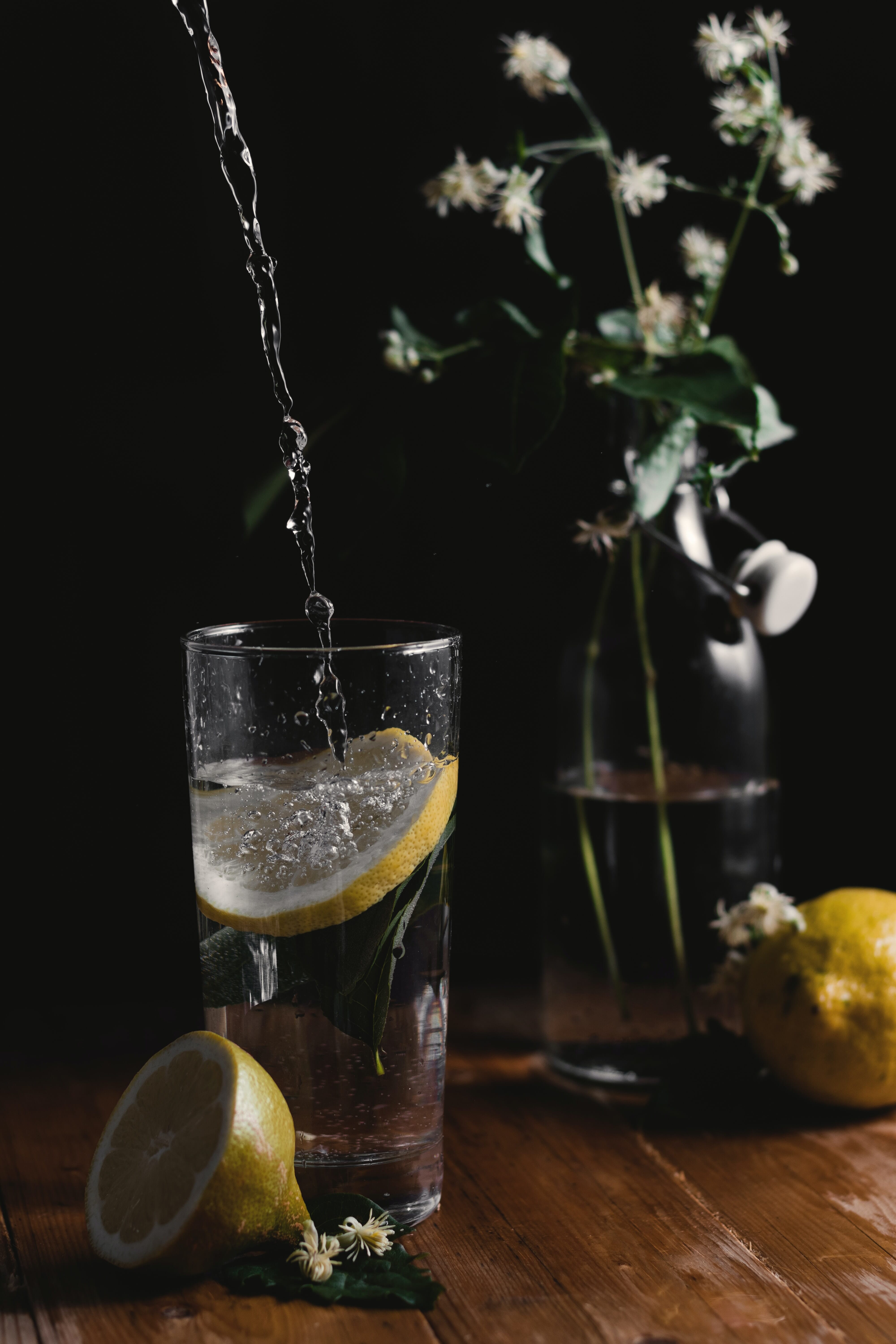 The best food photography cameras utilize advanced autofocus systems to minimize guesswork. Especially if your vision is less than perfect, picking a point on the back of an LCD can yield more exact results than fiddling with an adjustment ring.
File Size
Most food photography requires at least a little bit of touching up before going on display. There's always a stray crumb to clone away or a specific element in dire need of color pop. The goal of most food photography is to make your subject look as appetizing as possible. But sometimes, the tastiness of a dish doesn't exactly translate well in-camera.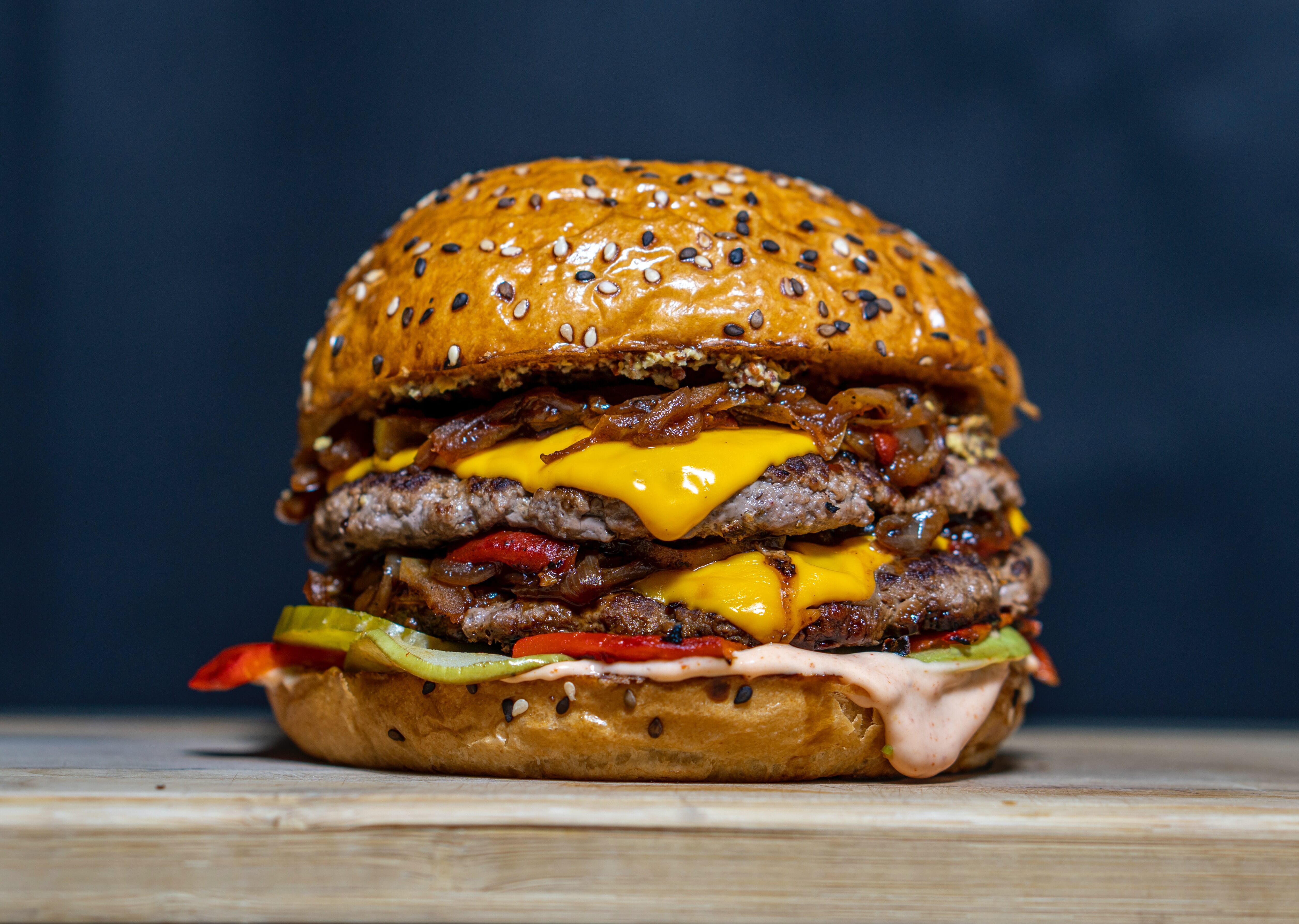 Because retouching is crucial to successful food photography, workable files are a necessity. The more detail present in an image file, the more in-depth you can get in terms of editing imperfections. Likewise, it's important to have a camera capable of rendering RAW files.
Most professional cameras have sensors large enough to create photos detailed enough for retouching. However, there's a wide range of sensor types and sizes available that photographers may want to consider.
PhotoWorkout's Best Food Photography Cameras
Sony a7R IV
Our Top Choice
The best mirrorless camera for food photography
This is a great camera for capturing truly high-resolution images. With incredible low-light performance and highly accurate autofocus, the Sony a7R IV is a top pick for food photographers.
Why we love it:
There's no way around it – the Sony a7R IV has some seriously impressive specs. State of the art features make it an especially versatile choice for any practicing professional. However, there are a few features that make it especially useful for food photographers.
For starters, it's got an incredibly powerful 61MP full-frame CMOS sensor. This provides each individual file with high resolution, detailed gradation, and a low level of digital noise. In turn, the a7R IV is able to perform better in low-light, high ISO scenarios.
Sony's unique Pixel Shift Multi-Shooting mode appeals to us. Essentially, the camera captures and composites 16 images at once, shifting in small increments between exposures to create a highly precise end result. If you want truly high-definition food photos, this is going to go down a treat.
Sony standards, such as 5-axis image stabilization and widespread autofocus coverage, already play a huge role in providing high-quality images. But the latest updates included in the a7R IV give it an edge over much of the competition.
Canon EOS 5D Mark IV
Best DSLR Pick
A perfect DSLR camera for every food photographer
This is Canon's best camera for food photography. It has impressive low-light performance thanks to its high ISO range and internal tech, ensuring you get crisp shots every time.
Why we love it:
If you're a diehard Canon fanatic, it doesn't get much better than the 5D Mark IV. It comes at a hefty price, but it's earned its place among the best food photography cameras available.
The camera's ISO range goes all the way up to 102400 – a feat practically unheard of just a few years ago. Digital noise is hardly legible at all below ISO 6400. What's more, Canon's improved its noise reduction algorithm to significantly suppress chroma noise. These factors combine to create a camera that excels in a variety of lighting situations including less than ideal lighting you might come across when shooting a delicious dish.
The 5D Mark IV has also received praise for its 4K video. For a number of photographers/videographers, the ability to seamlessly switch between motion and still is essential. If you're looking to do food photography and still keep your options open for other camera functions, this is a major draw.
Regardless of whether you're taking a picture or recording a video, Canon's Dual Pixel Autofocus adds leverage. Using the touchscreen LCD, users may choose the size and location of their autofocus frame. Because it works so quickly, it's ideal for making smooth, dramatic focus shifts effortlessly.
Panasonic Lumix S1R
A camera designed for handheld shooting
If you're looking for a lightweight, full-frame camera, this is the one for the job. With advanced image stabilization tech, capturing stunning food photography is at the tips of your fingers.
Why we love it:
It's easy to understand why people love the Lumix S1R. The 47.3MP full-frame sensor is a force to be reckoned with, capable of creating 4K video as well as 6K photos. That means fine details and realistic results when capturing food photography. What's more, you can use the camera's "High-Resolution Mode" to capture additional depth in your shots
But there's more to the Lumix than a strong engine. Panasonic goes out of its way to make it friendly for handheld use.
For instance, the S1R utilizes both 5-Axis Body and Dual image stabilization to compensate for even the subtlest movements. In conjunction with its lightweight build, you can feel confident about the sharpness of the images you capture, even at slightly lower shutter speeds.
To top it all off, the Lumix sensor is highly sensitive to low-light, low-contrast scenes. This makes for accurate and fast-acting autofocus. You can even adjust custom AF settings to ensure perfect results no matter what shooting scenario you find yourself in.
Fujifilm X-T30
Best Budget Option
A top-quality, low-cost food photography camera
This Fujifilm camera offers some excellent specs for food photographers. With an incredibly powerful autofocus system, framing and capturing beautiful food photographs has never been easier.
Why we love it:
Although the X-T30 is one of the more affordable options on our list, it still has a lot to offer. While it costs less than $1000, it still boasts a powerful 26.1MP sensor. It may not seem like much in comparison to the massive engines running a few of our other favorites. But it's still more than enough to get some stunning images for your food photography portfolio.
One of the advantages of this oft-overlooked camera is its outstanding autofocus. There are six different AF modes to choose from, which vary depending on the focal area and the amount of movement within the composition. 425 phase-detection points cover the entirety of your frame, making the touchscreen autofocus very precise. In addition, Fujifilm has expanded the camera's low light limit, making AF in dimly lit scenarios more accurate than ever.
Related Article: Explaining Autofocus Modes
We also love the X-T30's easy connectivity. It offers automatic Bluetooth transfer for instant online backups. Paired with an efficient mobile editor, Fujifilm makes it possible to shoot, process, and post to social media in a matter of minutes. For clients that need polished results fast, it doesn't get much better than this.
Nikon Z7 II
The best Nikon camera for food photography
One of Nikon's latest mirrorless cameras is bound to satisfy your food photography needs. With a 45.7MP sensor, you can capture incredibly detailed, lifelike shots.
Why we love it:
One of the most promising options from Nikon is, without a doubt, the full-frame mirrorless Z7 II. While it's taken time for Nikon to develop a mirrorless solution that competes with other industry leaders, this model is impressive no matter how you slice it.
Related Article: Mirrorless vs. DSLR
Sporting a massive 45.7MP sensor, you can count on the Z7 II to deliver high fidelity, detailed pictures. But there's plenty more that makes it one of the best food photography cameras around.
The 493-point hybrid phase/contrast-detection autofocus covers 90% of the frame, making clear shots straightforward. There have also been some significant improvements in Nikon's low light performance. Cameras can now find subjects in half the light necessary for their predecessors to function. All of this makes it easier to make the most of every available pixel.
Another helpful attribute is the Z7 II's focus shift shooting, which is capable of making a series of up to 300 consecutive pictures. Using third-party software, you can then composite to create an ultra-detailed image. Alternatively, you can use the in-camera retouch features to merge up to ten exposures for instant results.
Sony a6100
A great entry-level option
This compact mirrorless system from Sony is perfect for those starting out in food photography. With plenty of impressive specs, you'll still get stunning shots at a fraction of the cost.
Why we love it:
Yes, we talked all about Sony's amazing emerging photography earlier in this article. Nevertheless, it's still worth mentioning the Sony a6100. Another promising prospect especially for those doing food photography as a hobby instead of a career, it's a more realistic choice for those hesitant to shell out $3000 for a camera.
First off, it's got an ultra-compact build – a major plus when hand-holding is your only option. Despite weighing shy of 1.5 lbs, the 24.2MP sensor sports realistic color reproductions and handles complex textures beautifully. In short, it's ideal for food subjects.
On top of that, improved noise suppression creates cleaner images to work with in post-production. The a6100's ISO sensitivity expands as far as 51200, making low light images more feasible than ever before.
Related Article: Phase Detection vs. Contrast Detection
The icing on the cake? Sony manages to endow its "bargain" mirrorless with a widespread hybrid AF system, boasting 425 detection points. While many of the features are optimized to track moving targets, they're adequate for capturing stationary still lifes as well.
Olympus OM-D E-M5 Mark III
A firm favorite from Olympus
This is a stunning camera with impressive capabilities. Advanced technology allows you to capture 50MP stills which are perfect for highly-detailed food photographs.
Why we love it:
How could you not love the classic build and feel of an Olympus camera? Especially when it's paired with sophisticated imaging technology? To round off our list, we want to take a moment to talk about the E-M5 Mark III.
For best results, we recommend picking up a Zuiko PRO lens with internal stabilization. With the E-M5's five-axis stabilization, there's no need to sweat it if you've got shaky hands when you press down the shutter! This camera will do everything in its power to counter your shake and still capture you a sharp shot.
Every image sports ultra high resolution, using up to 50MP to grab every possible detail. Working in a manner similar to the Sony a7R IV, the OM-D E-M5 can merge eight consecutive shots made at 0.5-pixel increments. In turn, users can create incredibly detailed composites with very little effort.
In addition, the camera's live composite mode allows you to combine images in-camera in order to get greater detail out of darker images. You can even use the "live time" mode to monitor the exposure level of your images in real-time. These features take the guesswork out of low-light shooting, making it easier to attain the results that you want.
Choosing the Right Camera For Your Food Photography Needs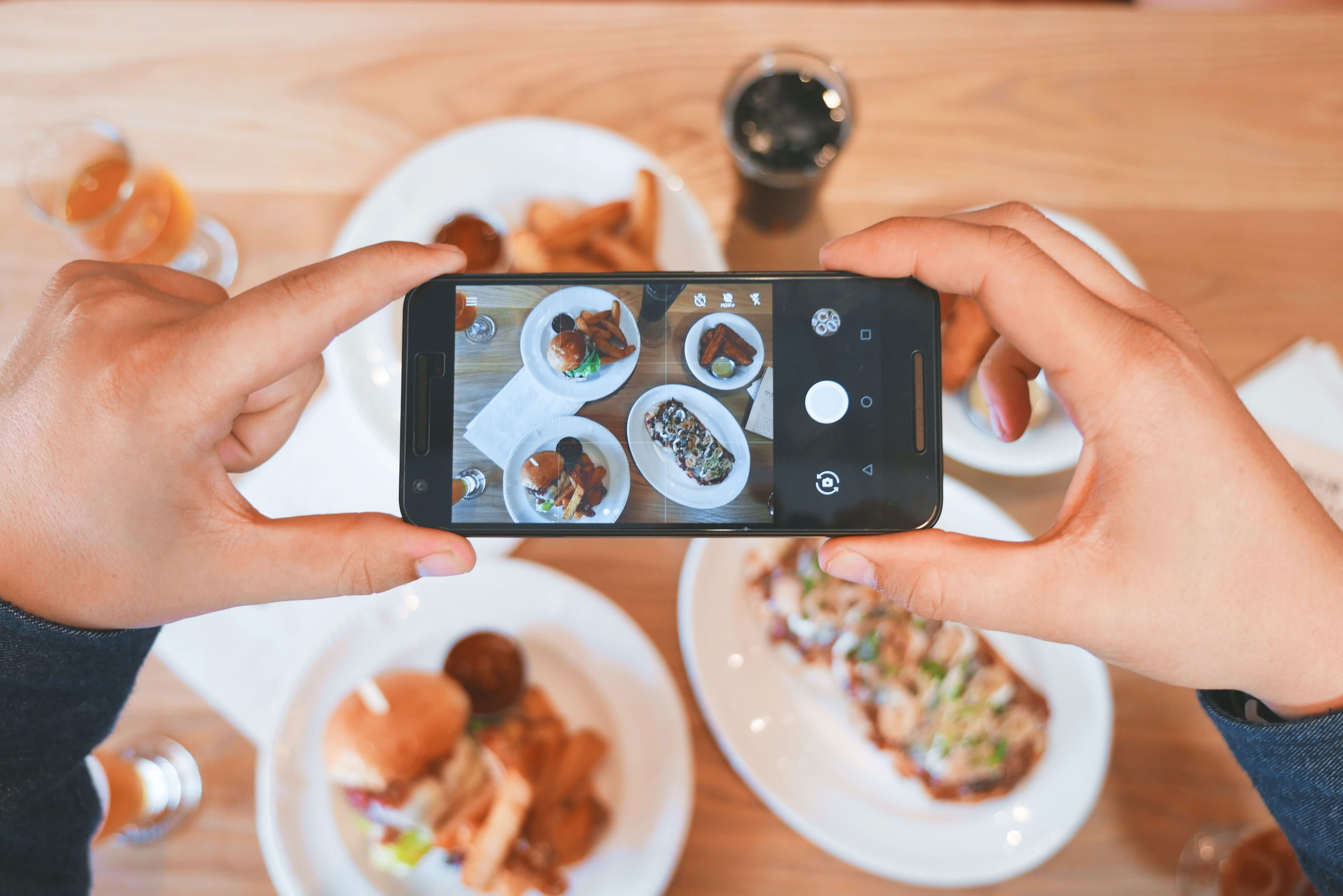 So, what is the best camera for food photography? More than likely, the one that feels most comfortable to you. Food photography is a versatile genre, making many cameras out there a viable option. However, there are a few things you ought to consider before choosing a camera:
There's a HUGE range of prices out there, and the most expensive may not always equate to being the best for your practice. Work out a budget, and take into consideration any equipment you might already have on hand. Virtually all of the major camera brands have something suitable for food photography.
One of the keys to great food photography is attention to detail. Be sure to choose a camera capable of showcasing all the work you put into making a plate or table setting perfect.
The more versatile, the better. Especially if you're working with a client, you may not always have full control of your surroundings or your lighting. Choosing a camera capable of tackling low-light is one way of increasing your odds of success in an unpredictable scenario.
Food photography isn't easy, but the camera you choose can make a significant difference. Luckily, there's a variety of cameras that fulfill any aspiring food photographer's needs.
---
As an Amazon Associate, we earn from qualifying purchases. Certain content was provided "as is" from Amazon daily and is subject to change or removal at any time.