The Best Hidden Cameras for Your Home Security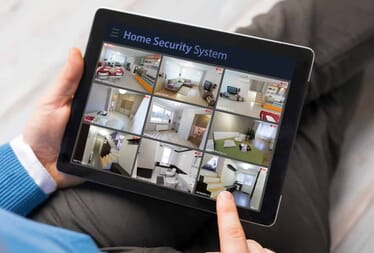 In this review, we shall be looking at a few options regarding best hidden cameras.
These cameras are ideal for domestic surveillance purposes. They are also suitable for main door surveillance as well as for a wide variety of other surveillance requirements. Since these are very small units. Some of these can be placed anywhere inside or outside your home.
These cameras work as an extra set of eyes looking after your loved ones when you are away.
Best Hidden Cameras That You Can Buy Online
The world we live in has become much more complicated than it used to be from even 50 years ago. Growing up, people from the 60's or the 70's never thought that one-day continuous surveillance and monitoring would be a part of everyday life. They (and I) thought spy cameras and surveillance cameras were the stuff of James Bond thrillers only.
Now, living in 2017, those same spy cameras have now become a reality that we live in. They are a constant reminder that we live in a strange and dangerous world, where constant surveillance is not only a way of life but is also a necessity.
A few things to remember, however, when looking for the best hidden cameras:
Sound Recording
You will find the best hidden cameras are without the option to record sound. This is as per federal laws. In many of the US states, audio recording without permission is inadmissible as evidence.
As a matter of fact, if you have a hidden camera at home, and you employ a nanny for your children, you will have to mention the fact that you intend to use the hidden camera to the nanny. In the worst case scenario, you could get sued. Plus, you cannot use the footages as a piece of admissible evidence in a court of law.
Alerts
The device that you purchase must allow you to set-up alerts. Alerts entail sending a snapshot or a short video clip of an incident that the device picks up. This can be done via the Wi-Fi connection at your home. A strongly encrypted Wi-Fi password is important for this.
A strong Wi-Fi password will prevent any clever hacker in the vicinity, or anyone who knows a thing or two about how to crack Wi-Fi passwords, from hacking into your home wireless network and gain aces to the camera. Your security camera footages will be vulnerable to misuse.
Motion Detection
Motion detection as a feature is important as it prevents the device from recording hours and hours of absolutely nothing and clogging up the storage needlessly.
Motion detection allows the device to record only when it detects movement.
1. Motion Detection AC Wall Plug Adapter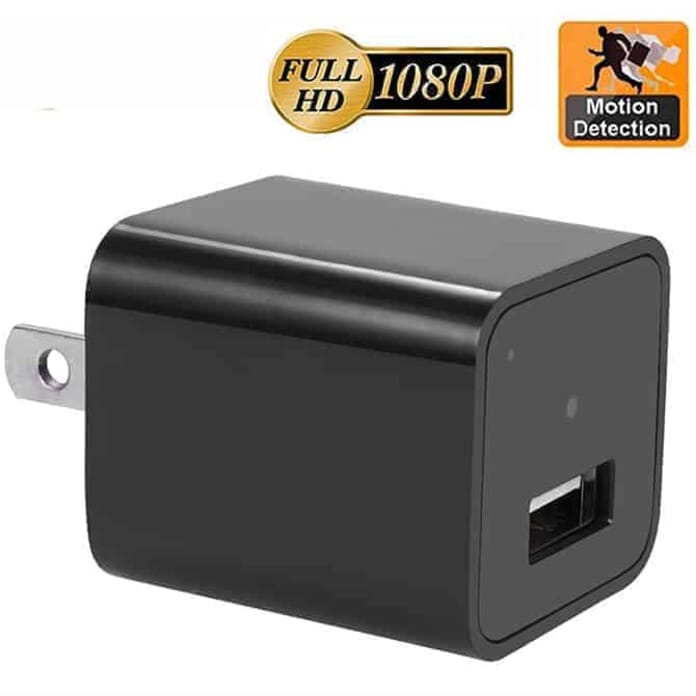 The Motion Detection AC Wall Plug Adapter looks and performs like an AC wall adapter, but it is a hidden camera in disguise. A rare mix of actual utility and a covert purpose, the device works as an extra eye in your home when you are not around. Plug it into a wall AC outlet, and it works like any other AC adapter. It comes with standard a USB port that allows you to charge your phone or tablet. But that is half the story. This device is also a hidden camera in disguise.
The video captured is of resolution 1920 x 1080p (full HD). The aspect ratio of 4:3 is boxy for comfort but works for practical purposes. AVI format with MPEG coding ensures that the camera record crisp movies of larger length. The built-in lens has an 80˚ angle of view. Not the best but reasonable at this price making it one of the best hidden cameras in the business.
There is a built-in memory of 32 GB which ensures that the camera can record for a maximum of 4-5 hours at a stretch. That video can then be played back later on a computer or other compatible device.
The device comes with motion detection technology. Turning it on will record only when the device record any movement in front of it. If you don't turn motion detection, and the device is turned on, it will continue to record movies in loop recording mode.
In loop recording, the older files are overwritten when newer footages are recorded. This can be risky, just in case the older files had some incriminating evidence of any crime.
The best way to do this is to activate motion detection so that it only records videos when it detects any motion.
Related Post: The 8 Best Point & Shoot Cameras Under $200
2. Blink Home Security Camera System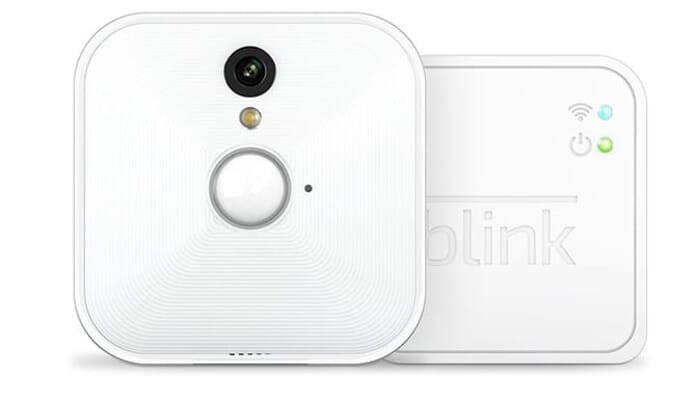 The Blink Home Security camera system is a great device. Its impressive list of features finds it a place on this list of the best hidden cameras. The Blink is a battery powered camera that looks a lot like a motion detector system. The system is small and thus can be placed at strategic positions, away from standard angles. You can keep it mixed up with a cupboard full of displays, and no one will detect it. You can place it on a bookshelf between two books, and it will be missed. It will cbeontinue to monitor and record.
Related Post: Best Hidden Cameras
The device comes with motion detector systems. That means it can pick up any movement inside the room and start recording immediately. This helps save recording space and power. But this is just a small part of the camera's list of features.
When motion detector detects any movement, an alert is sent out to your smartphone using Wi-Fi internet. At the precise moment, a short clip is also recorded and saved to cloud as a tangible piece evidence. The best thing is the cloud storage is completely free. Recorded video quality is, however, not full HD. It records only 720p HD.
The devices come with an incredible battery life of 2 years. Two AA lithium batteries powers it. Not having to be plugged into a source of energy means you are free to set it up anywhere you want to.
Setting it up is also very easy. All you have to do is download the app (available on both iOS and Android platforms) and make a few taps to configure the wireless connection and then start recording.
Two great features of the device are live-view mode and integration with Amazon Echo, Echo Dot, and Amazon Tap. You can watch in real time what's happening in your home when you are not around. Plus, you can control the device with just your voice.
Related Post: Best Compact Cameras with Viewfinders
3. Brickhouse Security CAM-Pro Camscura PRO
The Brickhouse Camscura PRO is a hidden camera system capable of recording 720p HD video recording of what's happening inside your home. There are different versions of this device available including one that comes with a Thermostat Enclosure and one that comes with a Smoke Detector enclosure.
This device will record 720p HD video recording with an angle of view of 90 ˚. There are five customizable recording modes on the camera as well. A separate memory card slot accepts SD card, and all videos are recorded on the card. The built-in battery comes with 36 hours of usage time and a total of 6 months of standby time.
The device has some interesting features which make it one of the best hidden cameras you can buy. Both day and night modes are available which ensures that the camera can shoot in day and night conditions with equal ease. The orientation of the camera/device is changeable too. You can set it up the way you want. Additionally, the frame rate and resolution of the videos are variable as well.
Related Post: Best TVs to View Photos
4. HawkCam Pro FalconWatch Home Security Wireless system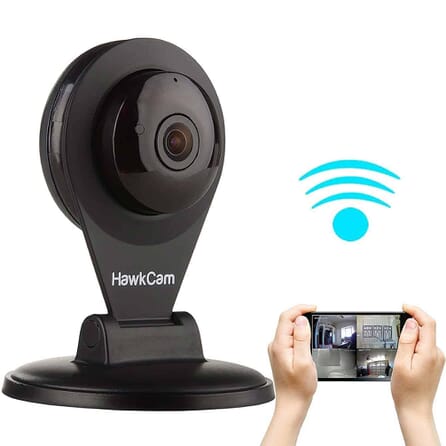 The HawkCam Pro FalconWatch is one of those rare best hidden cameras you can buy that record both audio and video. Which means if you are in the US (and for that matter anywhere else in the world where similar rules are in force) you will have to inform your nanny that you have a home security camera system in place and that it records video as well as audio.
Setting up the device is easy. Just scan the QR code to begin the installation process. The device comes with a motion-detection feature as well. Meaning, it turns on when it detects movement and then immediately records a piece of video. Along with that, it is also capable of sending out video and image 'Smart' alerts as well as emails when an incident happens.
The HawkCam comes with 32GB of storage which ensures that you can record uninterruptedly for hours. Additionally, with the compatible app (available for both iOS and Android platforms) you can receive feeds from four different HawkCams set-up at various locations in your home. If you use a computer, you would be able to see live-stream of up to 64 cameras in one go.
The HawkCam Pro comes with a 1080p (full-HD) video recording mechanism complete with a Wide Angle Lens. Not only does it record great audio and video, but it also comes with live video streaming abilities as well. The device also has useful night vision capabilities allowing you to record or stream videos even in low light conditions.
Related Post: The 8 Best Point & Shoot Cameras Under $200
5. FSTCOM Clothing Hook Spy Camera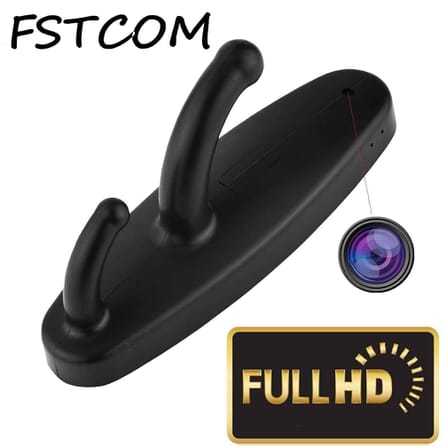 The FSTCOM is an excellent quality hidden camera which produces 1280p HD premium video resolution. The device looks like a regular clothing hook. You can attach it to a wall or on a door using 3M adhesive and or another compatible adhesive. There is a double sided tape mounting attached. That means you don't need anything extra to mount it. And yes, you can hang light clothes on to it.
The motion detector is built-in. It will initiate recording every time the device detects movement in front of it. This saves both battery and storage as the device consumes less power when hibernating. Additionally, the device can send out an alert when it detects movement or motion depending on your preferences.
Charging the device is easy. Use a standard USB charging cable, and you can charge the device using your laptop or a power bank. A blinking green light tells you that the device is charging.
The real task of the FSTCOM clothing hook spy cam is to record videos and images discreetly when you are not around. The device comes with a built-in rechargeable lithium ion battery. The battery is around 1 – 3 hours. That means backup power is a bit low to start with.
The system comes with a slot that accepts up to 16GB micro SD unit (no memory card is provided with the packaging) which ensures that the camera has enough storage to record videos.
6. Arlo SmartHome Indoor / Outdoor HD Security Camera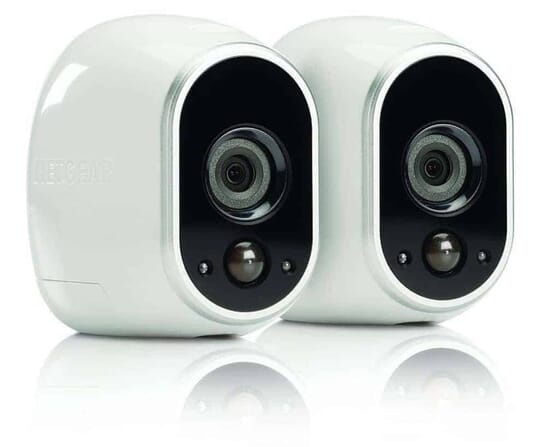 The Arlo is a hidden camera which can record 720p HD videos. Cloud storage and instant alert system is integrated with the device. The Arlo is branded as a 100% wire-free system. There are some salient features of the Arlo which make it one of the best hidden cameras in the business.
First, the wire-free design makes it easily installable / used in both indoor and outdoor locations and away from charging points. The other great feature is that the Arlo is a weatherproof design. That means you can use it even in inclement weather and without the risk of water damage or damage due to heat or dust. Additionally, the system does not require a computer to set-up. As a matter of fact, it requires only a few minutes to set it up.
Another useful feature is that it comes with motion detectors. Motion sensors ensure that the device can detect when something/someone moves in its angle of view. It immediately begins recording when that happens. Further, it will alert you via Wi-Fi, the built-in app as well as email, so that you can keep a watch on what's going on even when you are miles away from your home.
Related Post: DJI Spark (The Drone Everyone Can Fly)
---
Note: Amazon.com prices, reviews, and ratings were updated on 2019-07-19 - Product prices and availability are accurate as of the date indicated and are subject to change. Some product prices may refer to used/refurbished items. Any price and availability information displayed on Amazon sites at the time of purchase will apply to the purchase of the product. As an Amazon Associate we earn from qualifying purchases. Certain content that appears on PhotoWorkout.com comes from Amazon.com. This content is provided "as is" and is subject to change or removal at any time. For more information refer to our Affiliate Disclosure and Disclaimer.