You don't have to use a DSLR or mirrorless camera to take exceptional photos. Today, smartphones are equipped with amazing high-resolution sensors. In fact, some photographers argue that smartphones are better than interchangeable lens cameras for photography; with your smartphone, you have a highly portable device that you can use to capture professional images and videos wherever you go.
However, the market is full of smartphone options at every price point, so picking a good camera phone can be extremely tough. We've spent hours researching the different models, and in this article, we share the eight best smartphone cameras currently available.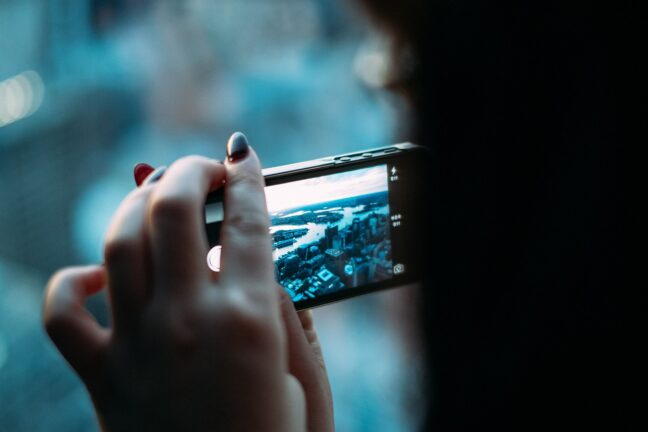 Top 8 Smartphone Cameras:
When you buy through links on our site, we may earn a commission at no cost to you. We evaluate products independently. Commissions do not affect our evaluations.
1. Apple iPhone 14 Pro
Our Pick
The best of the best
The Apple iPhone 14 Pro is a durable device with an array of cameras, including an impressive 48 MP option.
Pros
High-resolution sensor
Great display
Durable
Yes, it's pricey, but the iPhone 14 Pro is the top smartphone camera on the market today. This model offers an incredible camera setup, which includes an f/1.78 wide-angle unit that packs a whopping 48 MP of resolution, an f/2.2 ultra-wide-angle camera for breathtaking scenic shots, and several telephoto options for tighter images.
The iPhone 12 Pro also has several additional features designed specifically for photography. For example, it has a LiDAR scanner, which means the cameras excel in low-light photography situations. You can also shoot photos using the Apple ProRAW format. This is Apple's proprietary RAW format and means you can do all sorts of high-quality processing using RAW editing software.
You can get this smartphone in a basic 128 GB version or opt for more storage at 256 GB or 512 GB. If you're a prolific smartphone photographer, you might even consider grabbing the 1 TB model. The quality of the smartphone itself is also fantastic, and the design looks amazing.
2. Samsung Galaxy S22 Ultra
Also Great
Great for detail
The Samsung Galaxy S22 Ultra has the highest-resolution camera available on a smartphone. Need we say more?
Pros
108 MP resolution
8K video-recording capabilities
Fantastic display quality
Cons
Relatively expensive
If you aren't an Apple fan, then we highly recommend the Samsung Galaxy S22 Ultra. You can always count on the latest Galaxy Ultra model to offer superior photography capabilities, and this one is no different.
It currently offers the highest-resolution camera on a smartphone at 108 MP, and as a result, the image quality will be incredible. In fact, the smartphone's cameras can easily rival many DSLR and mirrorless devices. The phone can even record 8K video (and it'll look very smooth thanks to the video stabilization).
You also gain some excellent features such as Nightography and Portrait mode. Nightography enables you to produce fantastic low-light photos with minimal noise, while Portrait mode helps you take stunning photos of people. The display is also crystal clear, the device performs excellently, and you should be able to run lots of photo-editing software without issue.
3. Google Pixel 7 Pro
Great for macro photography
The Google Pixel 7 Pro has an improved 5x telephoto lens that's also perfect for close-up shooting.
Pros
Excellent macro capabilities
Impressive device security
High-quality display
Cons
Quite heavy and bulky
Google continues to shake up the smartphone market with its Pixel series, and the Pixel 7 Pro represents the latest version of this popular device. It's a handy smartphone that can easily store your photo collections due to its 256 GB of storage (and if you need more space, you can buy the 512 GB model instead).
You can also expect consistently great photos due to the 5x telephoto camera and its 30x Super Res Zoom technology, which offer macro capabilities so you can photograph small items like insects and flowers in fantastic detail.
This smartphone is also ideal for those long photography adventures where you don't have access to any electricity. Its improved battery can last for over 24 hours on one charge, and that's not even factoring in the Extreme Battery Saver feature. As you would expect, this phone integrates perfectly with Google services such as Google Assistant and other devices like Pixel Buds.
4. OnePlus 10 Pro
Great for landscape photography
The OnePlus 10 Pro has an amazing 50 MP ultra-wide-angle lens that gives you endless creative options for landscape photography.
Pros
Two high-resolution Hasselblad cameras
Fantastic QHD display
Powerful Snapdragon 8 processor
Cons
Some may not like the style of the phone
The OnePlus smartphones are often overlooked by consumers, but the OnePlus 10 Pro is a superb device that has real photographic potential. This is because it has a camera system developed by Hasselblad, a company known for its imaging products.
You get a trio of cameras, including a primary 48 MP unit that uses the Sony IMX sensor. This takes photos with exceptional colors and brightness. You can also access the 50 MP ultra-wide-angle camera, which is ideal for capturing stunning landscape scenes.
Aside from the amazing cameras, the device is relatively powerful and has a Snapdragon 8 Gen 1 processor. As a result, you should be able to use apps, games, and photo-editing software with ease. We like the QHD display, too, which has fast refresh rates and should display your photos accurately.
5. Sony Xperia 1 IV
A versatile choice
The Xperia 1 IV has three different focal lengths for its lenses so you capture landscape photos, wildlife photos, and everything in between.
Pros
85-125mm telephoto camera lens
High-quality OLED display
Can record video at 4K UHD and 120 FPS
Cons
Not as popular or well-known as other smartphone brands
The Xperia range of smartphones continues to offer great versatility for photographers, and the Sony Xperia 1 IV is our favorite of the bunch. If you want to take a wide variety of photos, you'll appreciate the three different lenses with focal lengths of 85-125mm, 16mm, and 24mm.
The 85-125mm unit is a great telephoto option and could be used for close-cropped portraits and even some wildlife shots. And the 16mm and 24mm lenses are both superb wide-angle options that give you amazing landscape capabilities. If you're interested in videography, you'll appreciate the 4K/120p recording capabilities.
The camera also benefits from a stunning OLED display with a large display ratio of 21:9. As a result, you can easily preview and edit your photos, and things like games and streaming programs also work flawlessly.
6. Samsung Galaxy Note10+
Great for photography and work
The large screen size and the included S Pen make the Samsung Galaxy Note10+ an ideal choice for those who want to take photos and also use their smartphone for work.
Pros
Excellent display quality and size
Storage of up to 1 TB
3 cameras, including a 16 MP high-resolution lens
Cons
Much larger than most smartphones
The Samsung Galaxy Note10+ is a fantastic option, especially if you want something a little larger that's also suitable for work purposes. You'll love the larger screen and integrated Galaxy Note Pen, which ensure that you can easily process your images using a smartphone editing app.
The phone boasts a trio of cameras at 12 MP, 12 MP, and 16 MP. Each one has a different focal length and can accommodate various types of photography like landscape and tight portraiture. You can even get pretty good video from the Galaxy Note10+ as it records in 4K UHD.
Don't worry about filling your phone up with photos; it has a whopping 1 TB storage capacity, which rivals many external hard drives. And you can rely on this phone for years due to its durability. It has a robust casing and the screen is incredibly tough.
7. Apple iPhone 13 Pro Max
Great for editing
Not only does the Apple iPhone 13 Pro Max have a trio of 12 MP cameras, but it also uses the A15 Bionic chip for improved photo-editing app performance.
Pros
A trio of 12 MP cameras
Durable design with Ceramic Shield
IP68 water resistant
Cons
Doesn't have as many features as the iPhone 14 Pro
There is no denying that iPhones can be expensive, so why not save a little and opt for the older Apple iPhone 13 Pro Max, which is still an incredible smartphone with a fantastic camera setup? It's not the latest model, but it has plenty of features and photography power.
For example, you can use the specialized night mode on the 12 MP TrueDepth camera, which enables you to take gorgeous low-light photos with minimal background noise. And the inclusion of the A12 Bionic Chip means that editing in Snapseed and other post-processing programs should be simple. Furthermore, you should be able to browse through your photo galleries with no delay.
The other cameras are also 12 MP and feature ultra-wide and wide-angle capabilities, multiple preset photography styles, and Smart HDR functionality. Finally, the build quality of the Apple iPhone 13 Pro Max is great; the casing is IP68 water resistant, and the phone uses Ceramic Shield technology for extra protection.
8. Samsung Galaxy S22
Great for low-light scenes
The Samsung Galaxy S22 is equipped with several amazing cameras and performs great in nighttime shooting scenarios.
Pros
A trio of high-resolution cameras
Durable yet slim
Excellent media-sharing options
Cons
On the bulky side
If you don't care about the extra features offered by the S22 Ultra, the Samsung Galaxy S22 is just as good for photography and works great as a smartphone. The phone looks fantastic thanks in part to an improved slimline design with a smaller and less-noticeable bezel.
The camera specs are really impressive and ensure you can take consistently outstanding photos. There's a 12 MP ultra-wide rear camera that is perfect for landscape photography or group shots with your friends. And the main 50 MP wide-angle unit gives you unbelievable creative control over your photos.
There is also a 10 MP telephoto lens with a 3x optical zoom, which is great for shooting distant subjects. The quality of the lenses has also been improved, and you should be able to take amazing low-light and nighttime shots. We like the cool Adaptive Pixel and Detail Enhancer tools that make photo editing easier and enable you to get the best out of the trio of cameras.
How to Pick the Perfect Smartphone Camera
As you can see, there is a great selection of smartphones to choose from. But which one is right for you? Unlike a DSLR or mirrorless camera, you have to consider much more than just the camera, assuming you plan to use your smartphone as an all-around device. However, when looking at the camera, you should consider the following:
Front and Rear Camera Specs
Most smartphones today have front and rear cameras, and the rear camera block often includes several sensors. For example, the iPhone 14 Pro boasts an ultra-wide camera, a wide camera, and a telephoto camera.
You should pay attention to the lens focal lengths, and make sure you also check the different resolutions. You should also consider the lens apertures. These features all dictate the basic image quality and the type of photos the camera will excel at taking.
Storage
Most smartphones today have a range of storage options. If you intend to take many photos, you need decent storage, especially if the photos are in RAW format or saved as high-resolution images. Some smartphones also allow you to add external memory cards to boost storage capacity, which can be useful if you capture a lot of files.
Think about how often you intend to use the camera and the storage you feel is ideal. Then look at the different storage capacities offered by various smartphones. The iPhone 14 Pro offers several storage options going up to an impressive 1 TB.
Operating System
The operating system of the smartphone is also important. This won't have a huge impact on the photography, but it will affect how you can use the phone and what you can do with it. The major operating systems are Android and iOS, and most people have a preference as to which they prefer.
Consider what operating system you are comfortable with, and think about which you would prefer to use.
Additional Photography Features
Smartphone photography has become incredibly advanced. You can now create HDR photos, panoramas, and 360-degree video, to name just a few things.
Some of the leading smartphone cameras have much more in-depth camera apps with more features. What you choose really depends on how you intend to use the camera and the types of photos and videos you envision creating.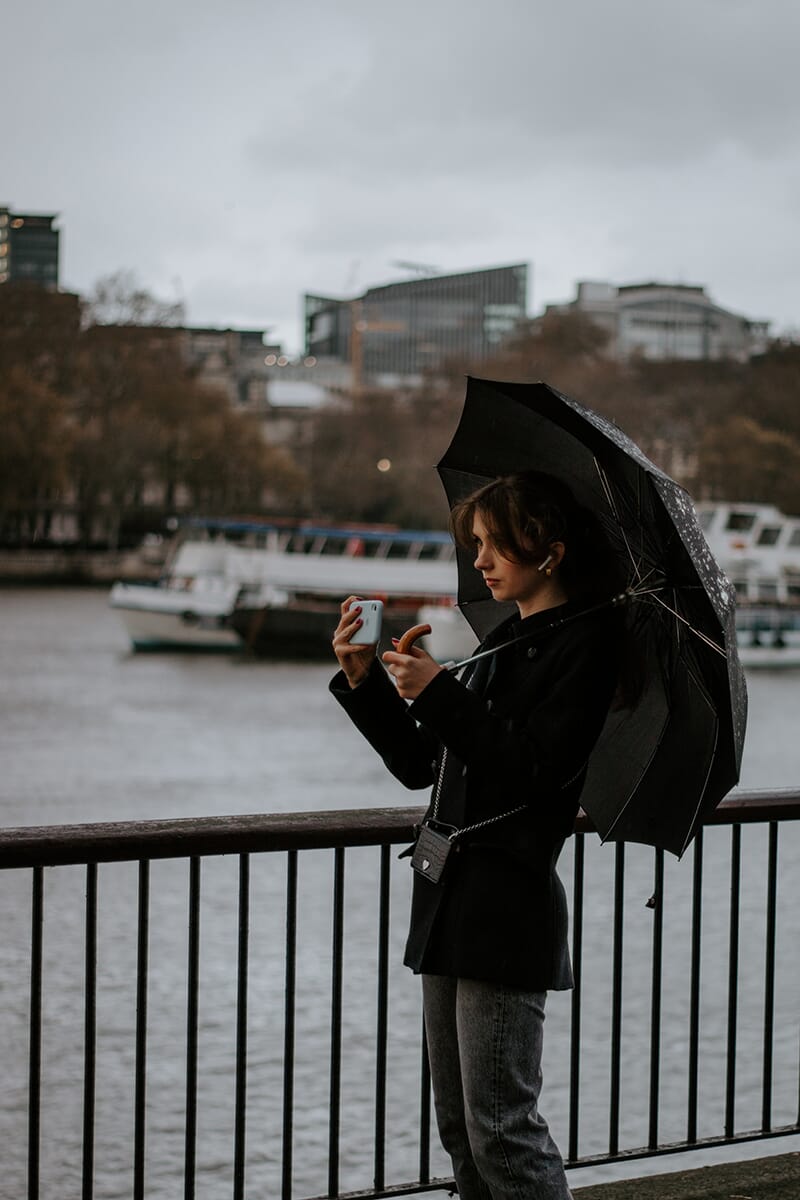 Capture Beautiful Photos with a Smartphone!
Smartphone imaging technology has improved dramatically over the last decade, and you can easily purchase a smartphone with a camera capable of creating outstanding images.
For professional work, smartphones like the Samsung Galaxy S22 Ultra and the iPhone 14 Pro offer plenty of resolution and lots of features.
Alternatively, if you want to specialize in a specific type of photography, consider the Google Pixel 7 Pro macro shooting, the OnePlus 10 Pro for landscape shooting, and the Sony Xperia 1 IV for telephoto shooting.
Best Smartphone Camera FAQ
Can you get lens attachments for smartphone cameras?
Yes, you can find a range of specialized lenses including macro and telephoto units that clip over a smartphone camera.
Are smartphone cameras better than DSLR and mirrorless cameras?
In terms of pure resolution, smartphone cameras are now on par with (and in some instances better than) DSLR and mirrorless cameras. For other features, it really depends on your circumstances and desired usage.
Can you use a smartphone just as a camera?
Yes. The camera application and camera function are not usually integrated with the smartphone contract or SIM card. Therefore, if the contract expires on your smartphone, you should still be able to use it as a camera.
---
As an Amazon Associate, we earn from qualifying purchases. Certain content was provided "as is" from Amazon daily and is subject to change or removal at any time.