Remember when mobile phones used to have low-resolution cameras that produced pixelated photos? This is a thing of the past! We look at the best smartphone cameras 2020 has to offer to show just how far this technology has evolved.
Models such as the Huawei P30 Pro and Samsung Galaxy S10 now feature high-resolution cameras capable of shooting in a myriad of different conditions. And the other options are equally impressive.
Let's take a look!
What Makes the Best Smartphone Camera?
Choosing the right smartphone camera can be tricky. This is why we have created a comprehensive list of the best smartphone cameras in 2020. When we selected the best smartphones, we considered the following:
Camera resolution
Available shooting modes
Maximum ISO
Aperture range
Sensor
Other features
Basic resolution is important as this denotes image quality. Together with the sensor type, this can give you an idea of the size and pixel resolution of the photos.
In addition to this, shooting modes are important for creativity – does the camera support manual mode?
Furthermore, understanding the maximum ISO levels will help show the cameras low-light performance capabilities. Finally, users should consider other features such as panoramas, HDR, and even video recording.
Remember that a smartphone is not just used for its camera – it's also used as a mobile phone and means of communication!
Aside from the camera's functionality – it's advisable to look at the smartphone itself and what features it has.
Reviewing the Best Smartphone Cameras 2020 Has To Offer
Drumroll, please! 🥁
Camera Info
Resolution – 40MP
Aperture – f/0.95
Max ISO – 409,600
Notable Feature – 10x Hybrid Zoom lens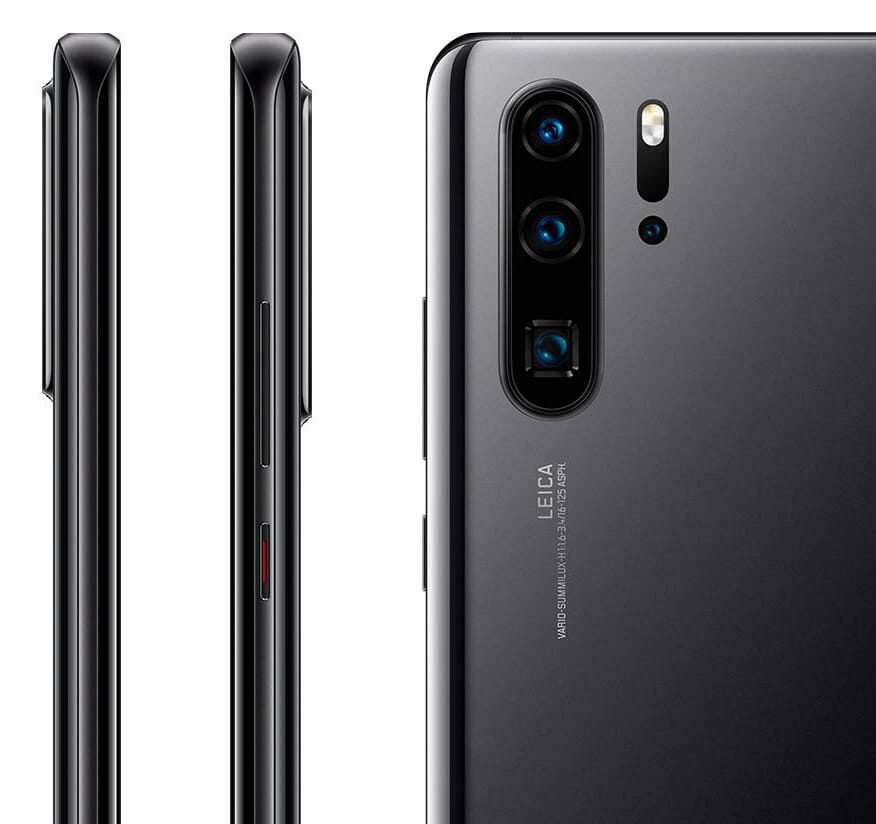 Huawei P30 Pro – Review
Huawei has created an absolute beast and possibly the best smartphone camera ever seen.
The basic resolution is a staggering 40 megapixels – yes, you read that right!
Combined with a fantastic sensor, the quality of images produced from this device is stunning. It's hard to believe that a smartphone can produce such fantastic end results.
The front camera features a 10x hybrid zoom that differs from standard optical zooms – it allows the user to zoom in whilst still maintaining a high level of detail.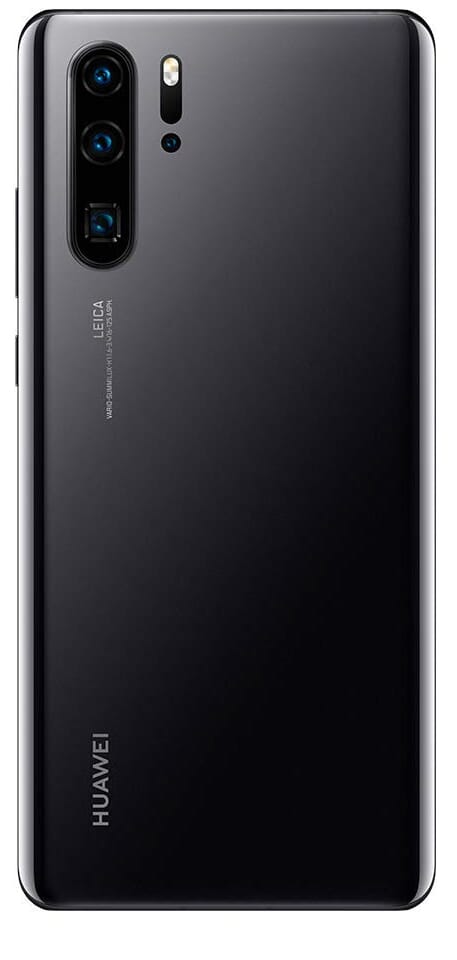 Moreover, the rear lens is an ultra-wide-angle. That means landscape shots look absolutely gorgeous.
Additionally, the lens is capable of high-precision macro photos – users can focus up to 2.5cm from the subject.
And the features don't stop there…
The phone also takes astounding long exposure shots. This allows users to take their creativity to the next level. When looking at the Huawei P30 Pro, we really couldn't find any negatives!
Camera Info
Resolution – 16MP
Aperture – f/2.4
Max ISO – 800
Notable Feature – 123-degree field of vision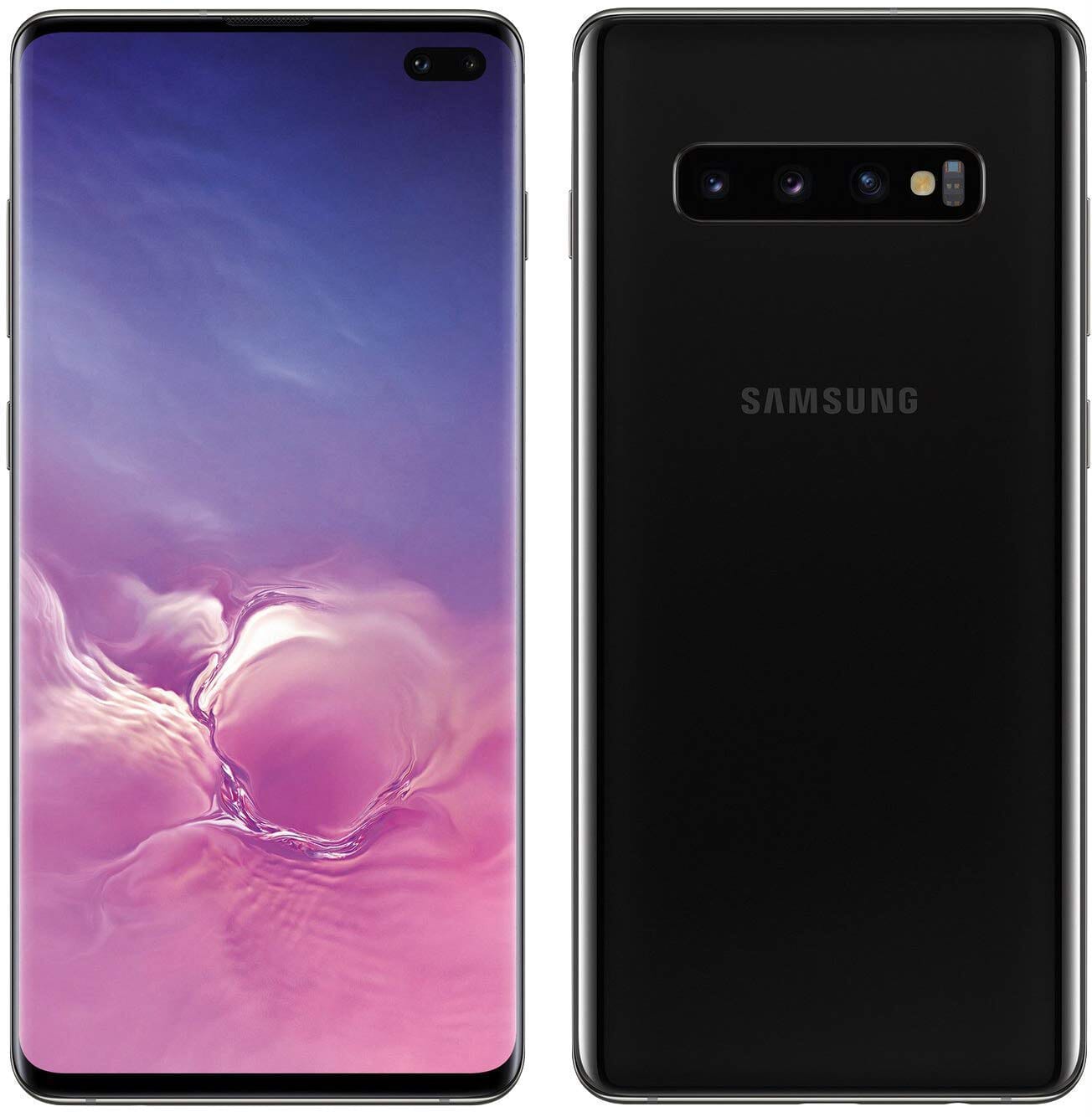 The Samsung Galaxy series is one of the most popular in the world. Galaxy phones are noted for their exceptional screen quality and battery life. Moreover, the latest versions feature sublime quality cameras.
Related Post: Smartphone Photography Composition
Samsung Galaxy S10 – Review
The Samsung Galaxy S10 is no exception.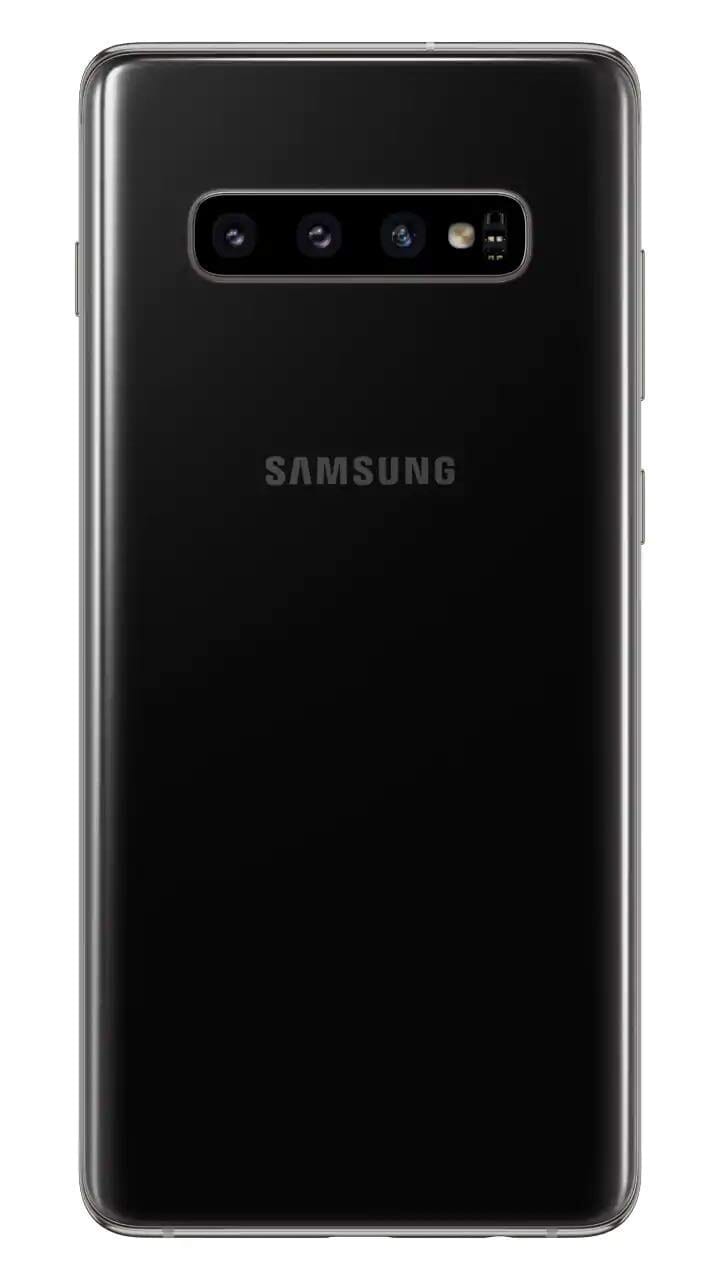 Although the raw megapixel quality doesn't compare to the Huawei P30 Pro, the quality is still magnificent. Photos are crystal clear with excellent colors, plus the aperture of f/2.4 allows for fantastic portrait shots or macro photography.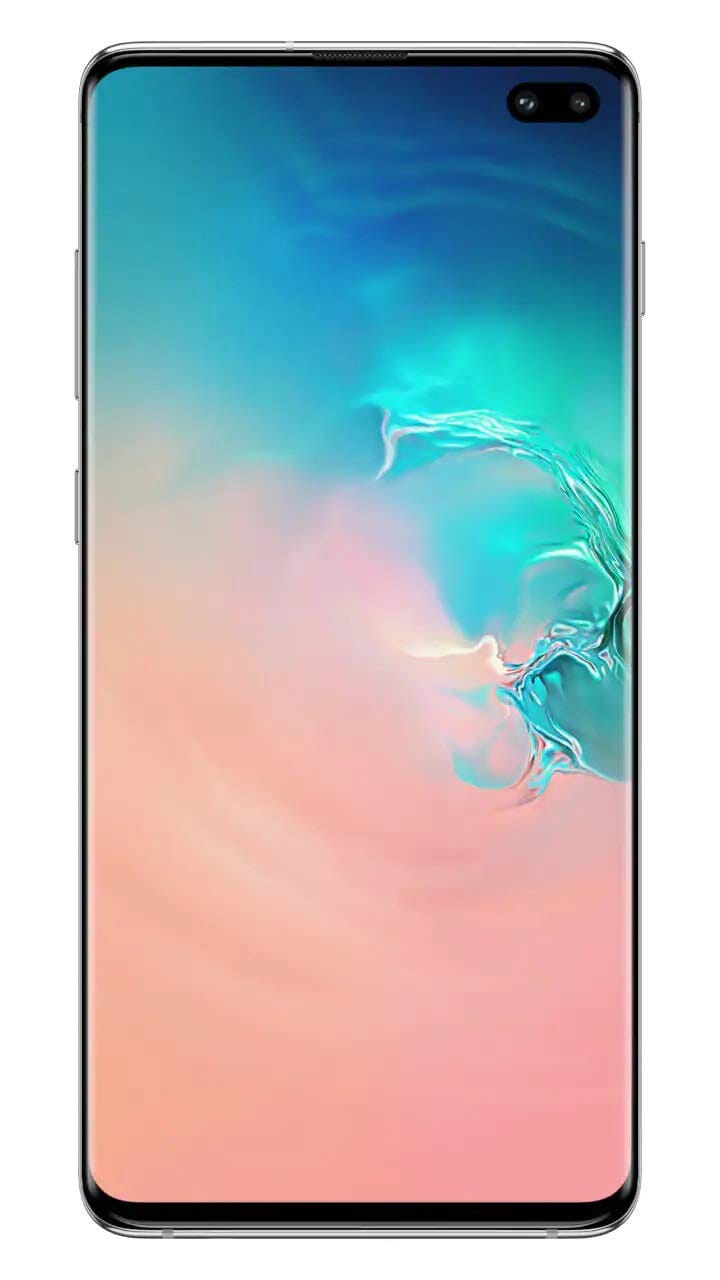 A notable feature of this camera is the three different lenses.
That's right, THREE lenses. Count 'em!
a telephoto for zoom shots
a wide-angle for landscapes
and an ultra-wide-angle for panoramas
😲
As you'd expect with Samsung cameras, the S10 has a myriad of features and shooting modes – users have fantastic creative control.
Finally, the camera is also capable of recording in 4K HD quality.
Camera Info
Resolution – 12.2MP
Aperture – f/1.8
Max ISO – 14,000
Notable Feature – Advanced zoom, exceptional low-light quality with "Night Sight" setting
Google's line of Pixel phones are relatively new to the smartphone market. That being said, their primary focus has been on using AI to achieve the highest quality images. So far, it's worked really well!
Google Pixel 3 – Review
The Google Pixel phone series is gaining popularity and with good reason.
The entire Pixel line of phones has so much to offer in terms of technology. The Google Pixel 3 really does have a fantastic high-end camera.
The basic camera specs look fantastic:
a max aperture of f/1.8
a high ISO rating of 14,000
brilliant zoom capabilities
These features alone allow users to develop amazing photography.
Aside from the core camera features, Google Pixel 3 has a plethora of important functionality. The Top Shot, for example, is superb for taking portrait shots – it will automatically select the best photo to remove any imperfections such as blinking.
Moreover, the Night Sight feature allows users to take high detail night photography with great clarity.
Related Post: Google Pixel 4 Announcement
Camera Info
Resolution – 40MP
Aperture – f/0.95
Max ISO – 204,800
Notable Feature – 5x Hybrid zoom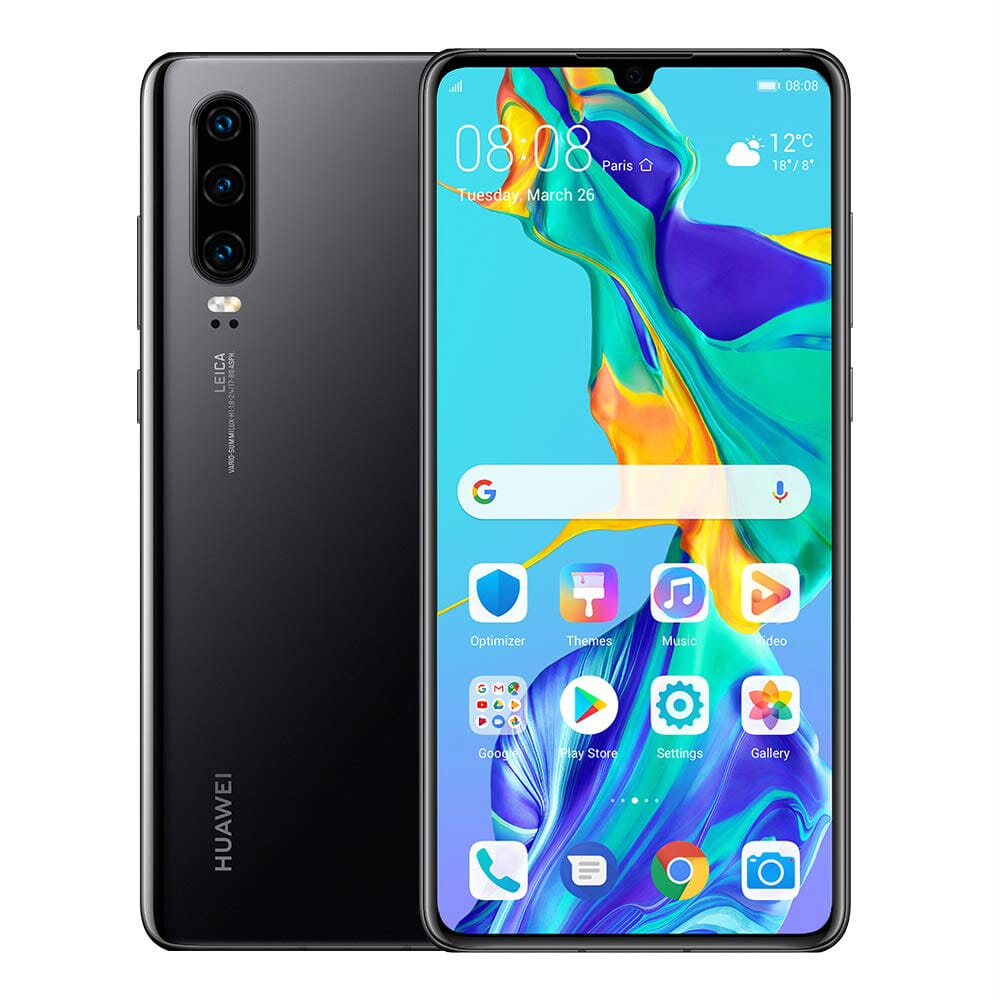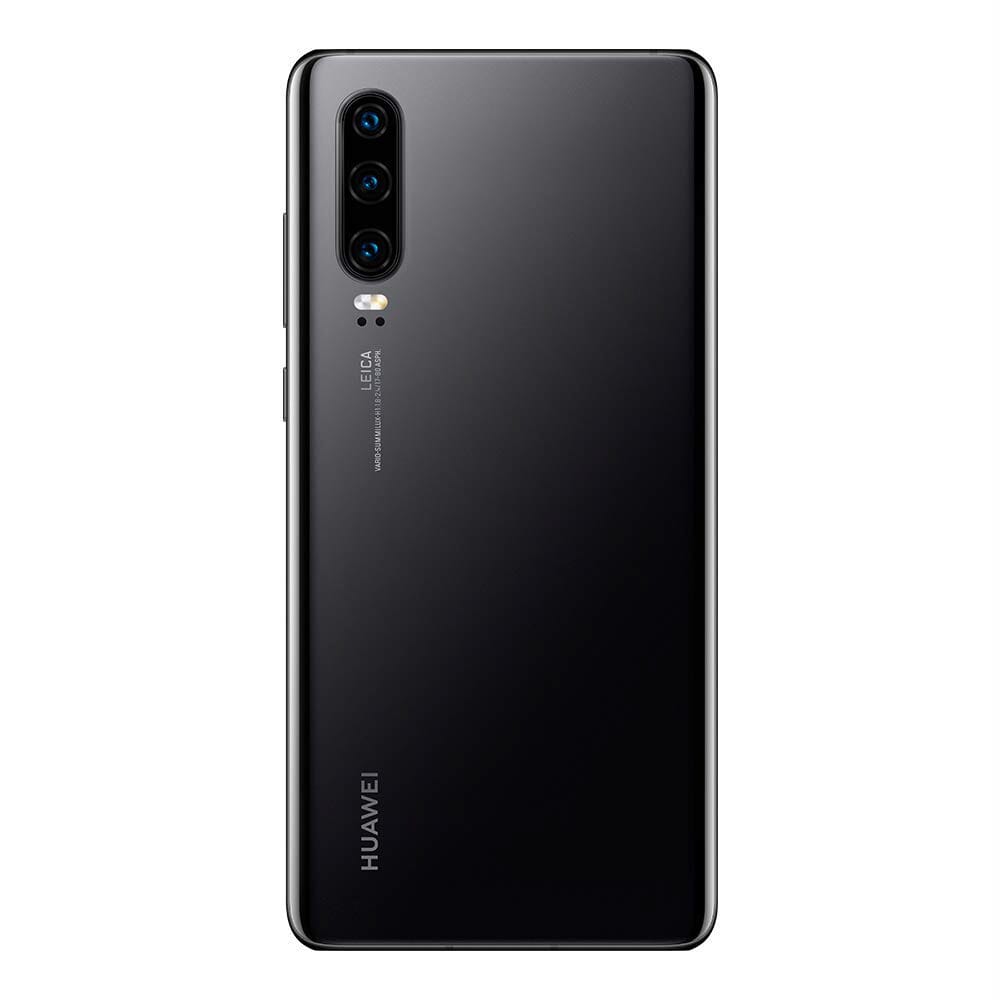 Huawei P30 – Review
If you can't quite afford the P30 Pro, the standard P30 smartphone from Huawei is another still great option. This smartphone has an extremely powerful and advanced camera.
The phone itself is packed full of amazing features. The main difference between the P30 and P30 Pro cameras is the max ISO and the zoom capabilities. The P30 can only shoot at 204,800 ISO compared to the P30 Pro's 409,600.
Moreover, the P30 has a 5x hybrid zoom, whereas the P30 Pro has a 10x.
Other features this smartphone camera contains include wide-angle capabilities, fantastic low light photos, and superb macro functionality.
For example, users can focus on items just 2.5cm from the lens – this means insets, flowers, and other small objects can be captured in immense detail.
Additionally, the Huawei also features AI-enhanced HDR technology. The smartphone evaluates different portions of each photo to create a balanced HDR composite.
Related Post: Smartphone vs. Camera
Camera Info
Resolution – 40MP
Aperture – f/0.95
Max ISO – 204,800
Notable Feature – Water and dust resistant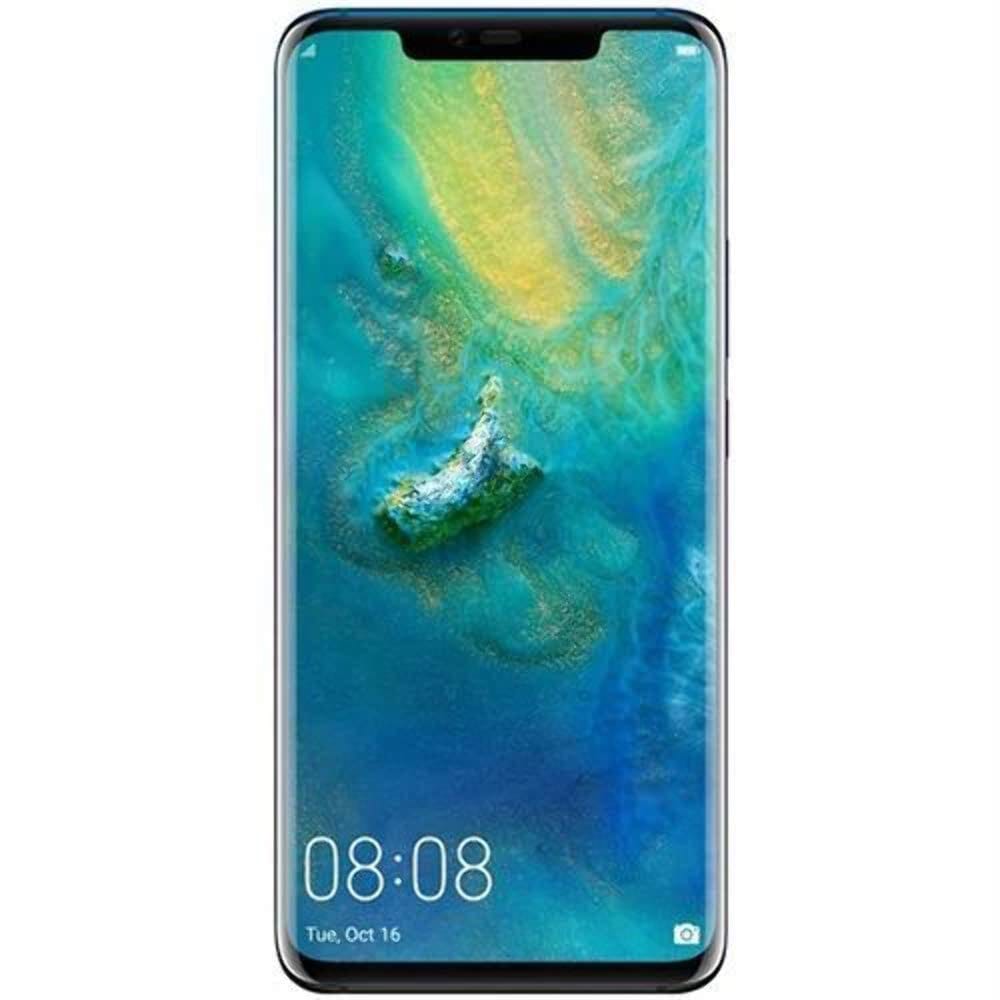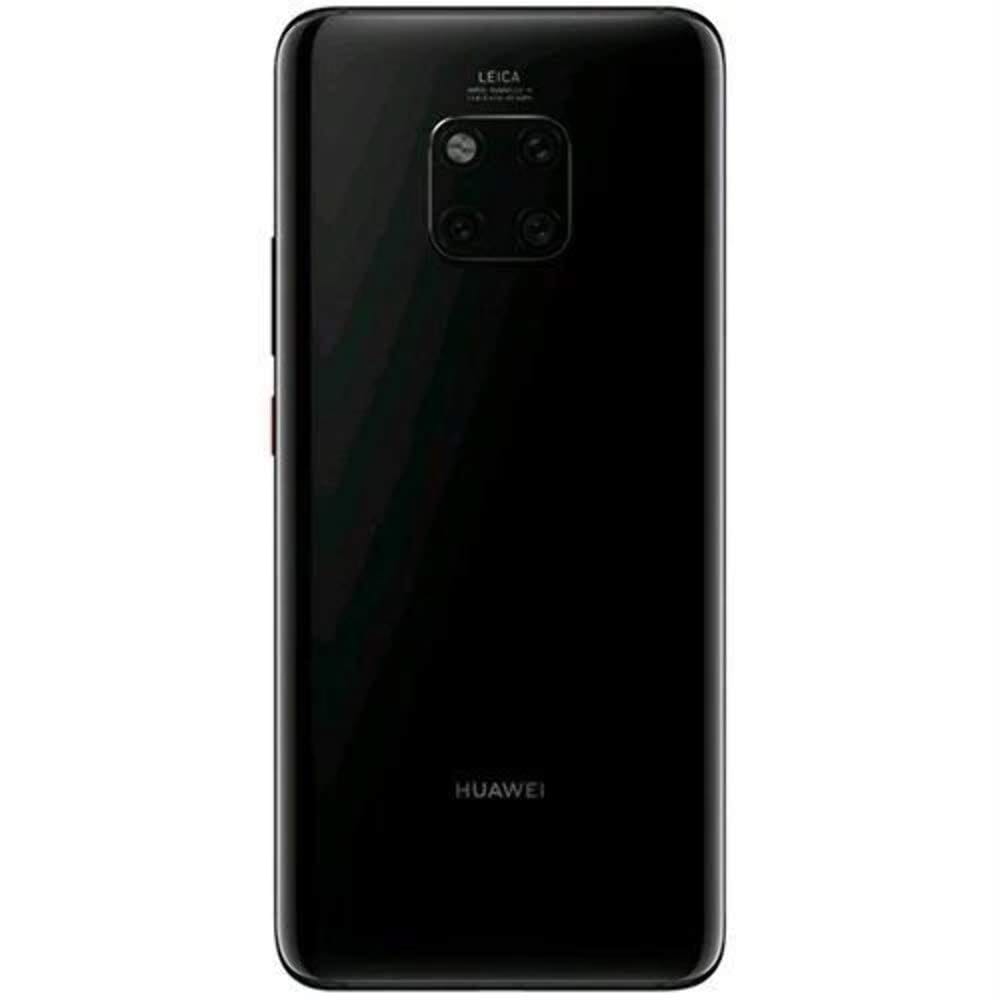 Huawei Mate 20 Pro – Review
Huawei has a brilliant range of smartphones to choose from. The Huawei Mate 20 Pro offers a cheaper alternative to the P30 series. However, the camera quality and features are certainly still amazing.
This smartphone features 3 different lenses:
40-megapixel main RGB lens
20-megapixel ultra-wide-angle
and the 8megapixel telephoto lens
The combination of lenses offers excellent control and flexibility for photographers.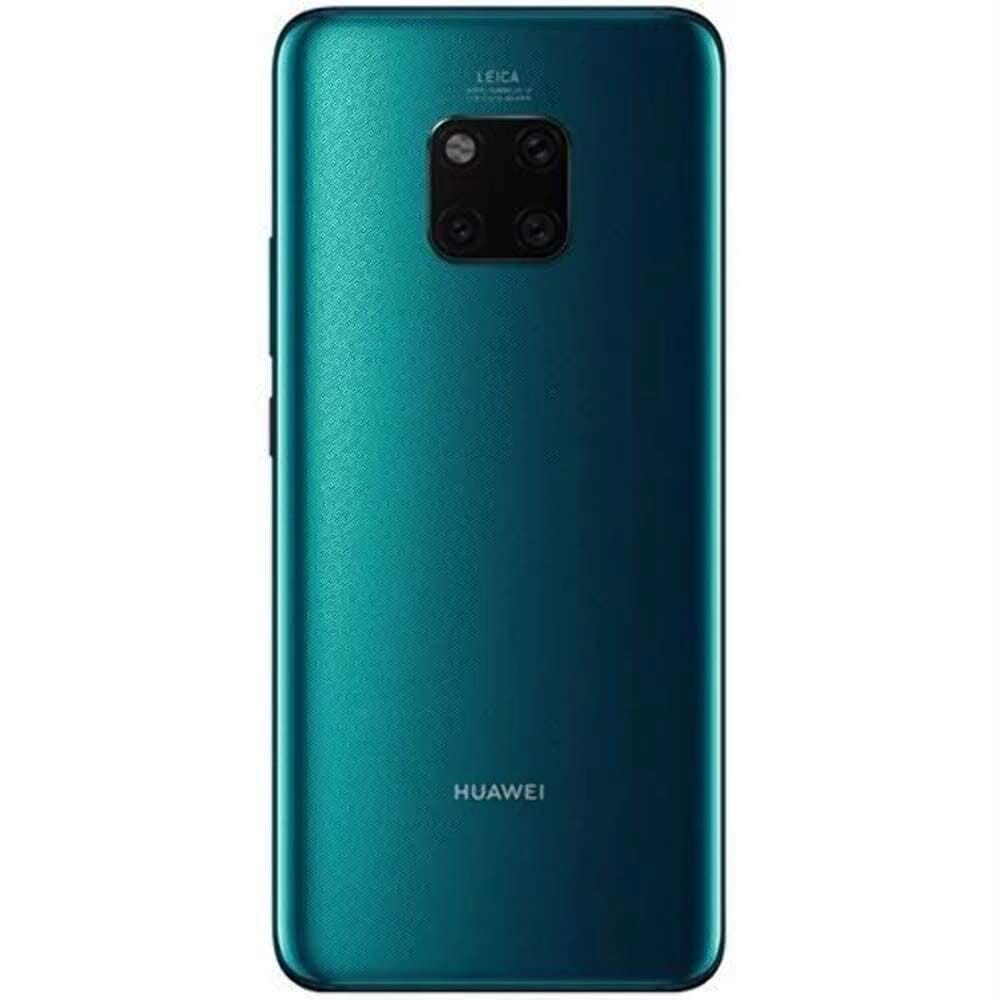 First, the image processor can recognize a myriad of different categories and scenarios. It will then adjust the photo accordingly to create a balanced end result.
The artificial intelligence packed within the Mate 20 Pro is what sets this phone apart.
Furthermore, in low-light situations, the camera performs fantastically. It's possible to shoot hand-held but still obtain sharp and clear photos.
RELATED POST: How To Shoot Better Landscape Photos With Your Smartphone
Camera Info
Resolution – 12 MP
Aperture – f/1.4
Max ISO – 2304
Notable Feature – Advanced bokeh effect
iPhones are arguably the most popular smartphones on the market. The latest flagship, the XS, has the latest tech Apple has to offer. The dual lens system allows you to take impressive shots with beautiful bokeh effects.
Apple iPhone XS – Review
Apple continues to improve the quality of their smartphones and cameras. iPhone X represents the next generation in Apple products. Furthermore, the iPhone XS has additional features and a stunning camera.
Basic features include a high quality 12 MP front-facing camera, the ability to shoot at f/1.4, and an ISO rating of 2304. This means the camera shoots excellent low-light photos.
An aperture of f/1.4 is fantastic for portraits and controlling depth of field.
Additionally, the XS has excellent shutter speed control. The automatic technology combined with smart HDR and zero shutter lag allows fantastic action shots.
Moreover, enhanced image stabilization ensures photos are crisp and clear.

The iPhone XS also has excellent processing power and analytical abilities. The camera and processing software analyzes each image to create the best settings and end results.
Related Post: Best Photo Editing Apps
Camera Info
Resolution – 12MP
Aperture – f/1.5
Max ISO – 800
Notable Feature – F1.5 aperture mode for night-time shots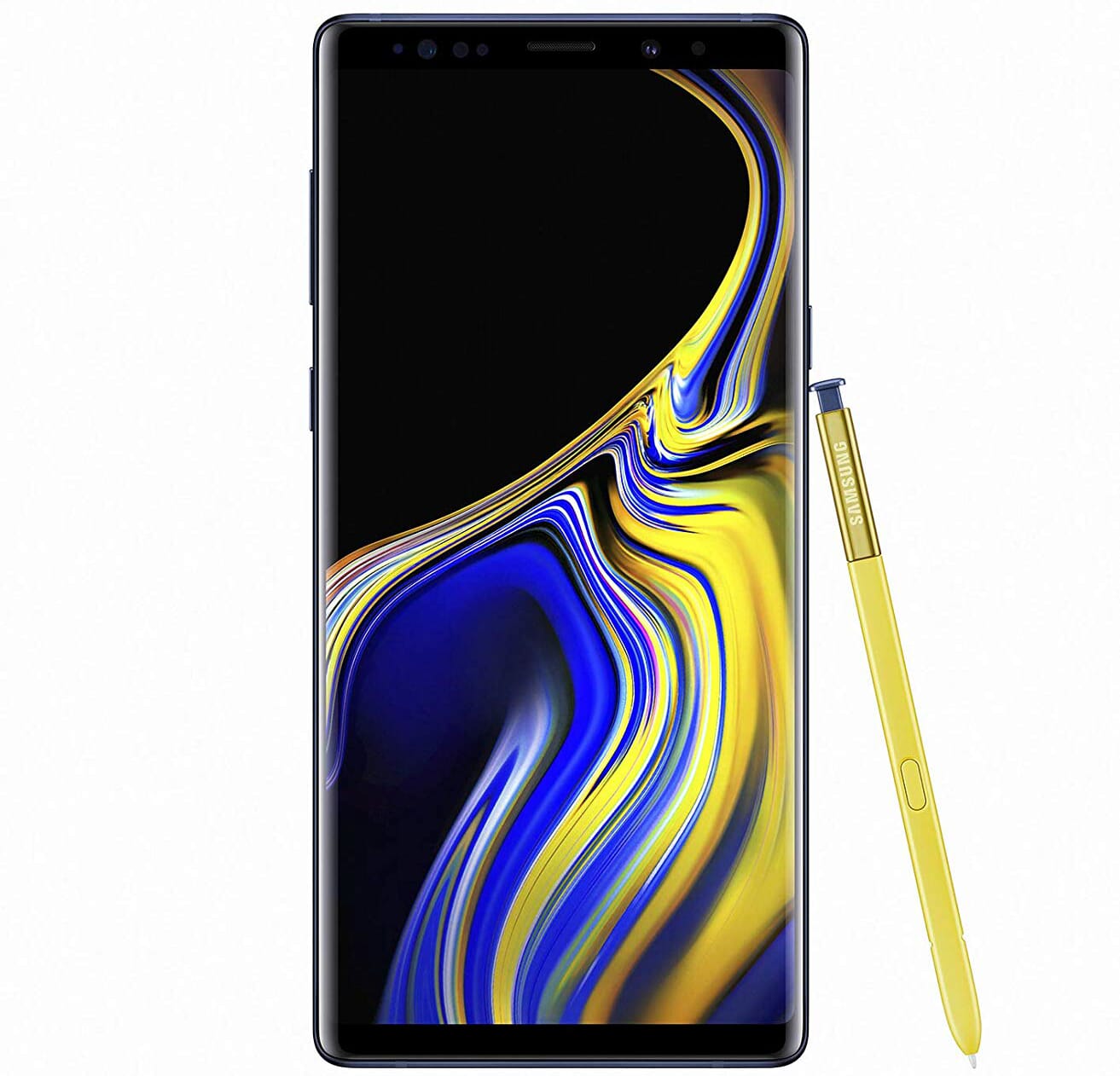 Samsung Galaxy Note 9 – Review
The Samsung Galaxy S10 and Galaxy Note 9 offer similar camera functionality.
The Galaxy Note 9 is obviously a different phone – it's much larger and features a stylus pen and an ultra-high-resolution screen.
If you want a smartphone with an excellent camera and gaming capabilities, the Note 9 is a fantastic choice.
The front camera is 12-megapixels and capable of shooting at f/1.5. What makes the camera such an excellent choice, however, is the myriad of features and technology involved.
The camera automatically detects low-light situations and takes multiple shots to create a brilliant and clear end result. Moreover, scene optimizer technology detects the central photo subject and alters settings accordingly.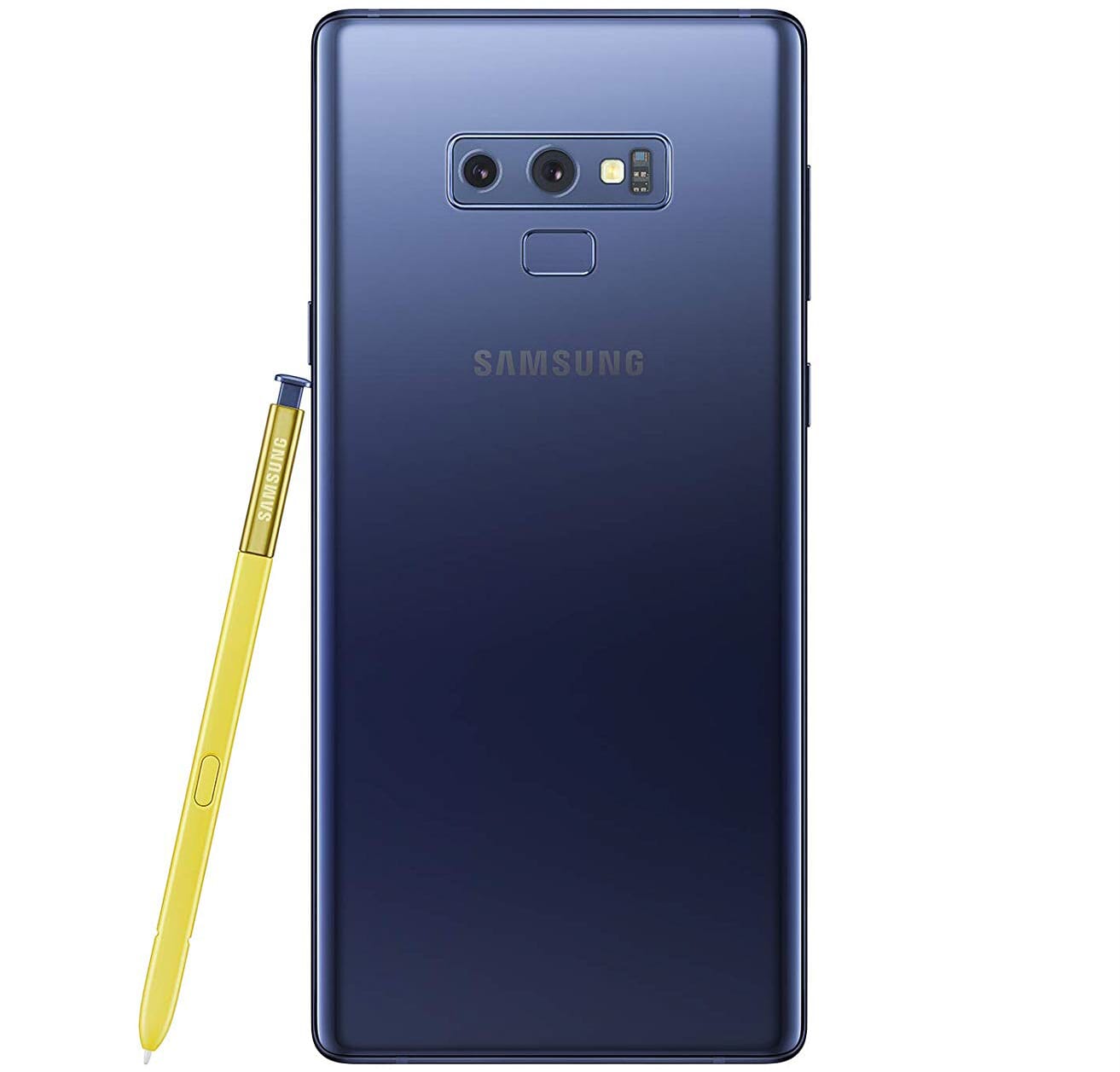 In addition to this, the camera has flaw detection technology. Users can remove imperfections such as red-eye and closed eyes on portrait shots automatically.
Camera Info
Resolution – 16MP
Aperture – f/1.75
Max ISO – 12,800
Notable Feature – Fantastic autofocus
HTC U12+ – Review
HTC often takes a backseat when compared to Apple and Samsung. The HTC U12+, however, is a phenomenal model with an exceptional camera. The camera setup is regarded as one of the best in the industry. Furthermore, HTC partners with DxO who endorse the camera and software.
When using the HTC U12+, users can utilize 4 different cameras. The main camera has a dual 16MP and 12MP setup. In addition to this, make use of two 8MMP front-facing cameras for detailed selfies.
One of the main features is the UltraSpeed Autofocus 2. This autofocus technology allows users to focus on subjects with lightning-fast speeds, even in low-contrast situations.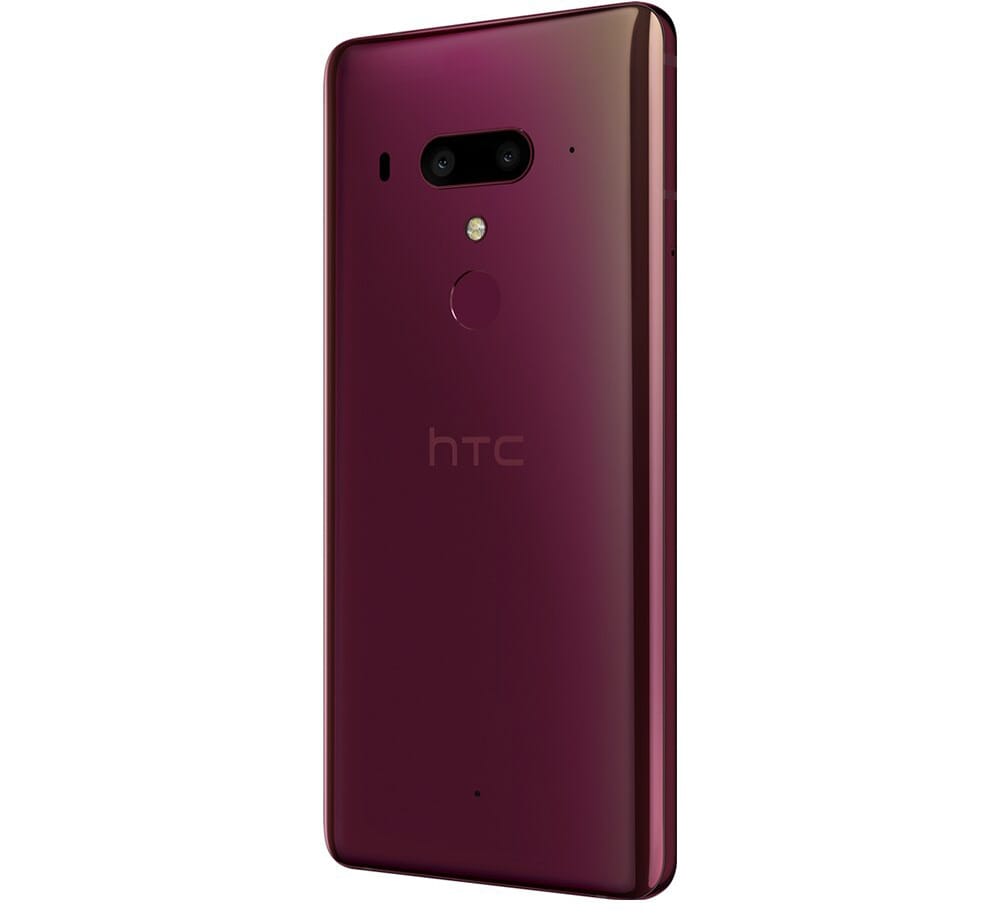 Moreover, the 2x optical and 10x digitals zooms provide fantastic close-up shots without compromising detail. Finally, the HDR Boost 2 tool provides users the opportunity to create fantastic and balanced HDR shots.
Related Post: The Best iPhone Macro Lenses
LG V40 ThinQ 64GB Aurora Black - Sprint(Renewed)
Android 8.1 Oreo OS
6.4" FullVision HDR OLED screen with 3120 x 1440 resolution / DTS:X 3D surround sound
Five-camera phone - 12.0MP standard, 12.0MP 2x zoom telephoto and 16.0MP super wide-angle Also includes dual 8.0MP standard...
RAM 6GB / ROM 64GB expendable microSD slot up to 2TB
Qualcomm Snapdragon 845 processor / Octa-core 2.8GHz processor
Camera Info
Resolution – 12MP
Aperture – f/1.5
Max ISO –
Notable Feature – 5 cameras total – triple rear and dual front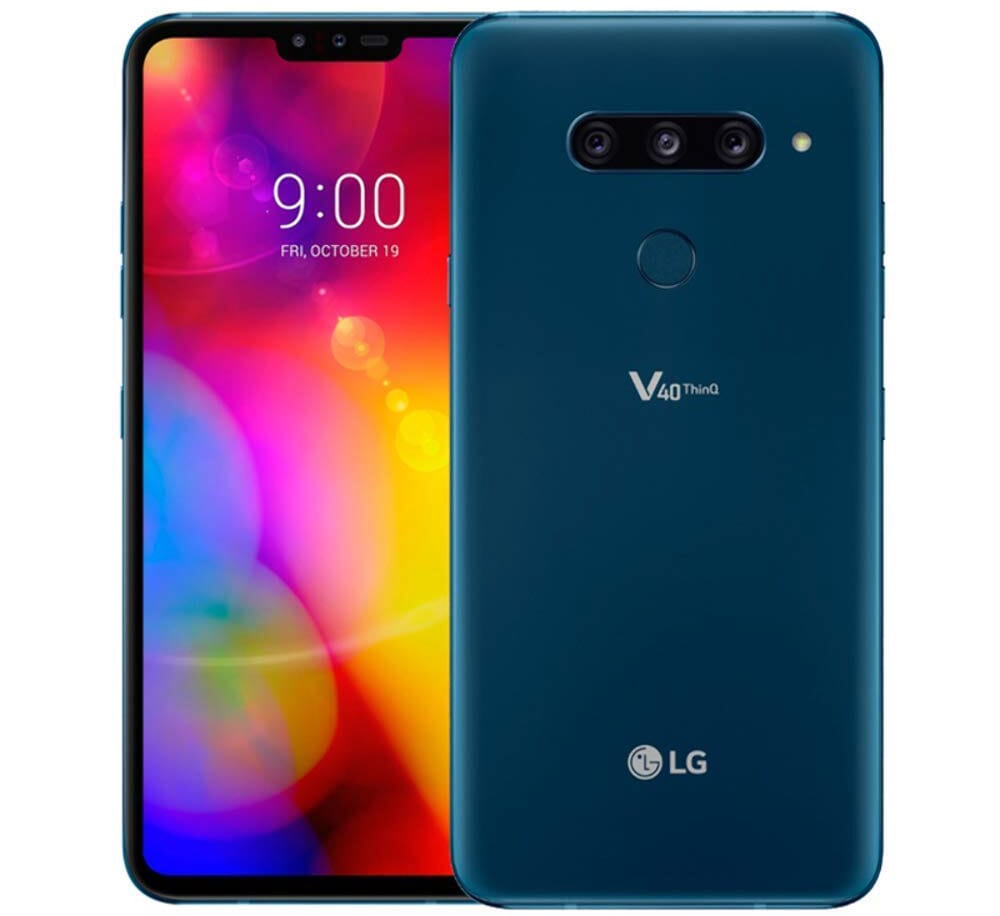 LG V40 ThinQ – Review
LG offers a fantastic entry in this list of the best smartphone cameras of 2020. The LG V40 ThinQ is a stylish phone with excellent screen quality to boot.
Furthermore, the array of cameras gives users fantastic control and flexibility. The rear camera setup has three cameras capable of shooting at f/1.5.
Moreover, the front-facing camera setup has two cameras capable of shooting at f/1.9. These max apertures offer an excellent depth of field, especially for portrait photos.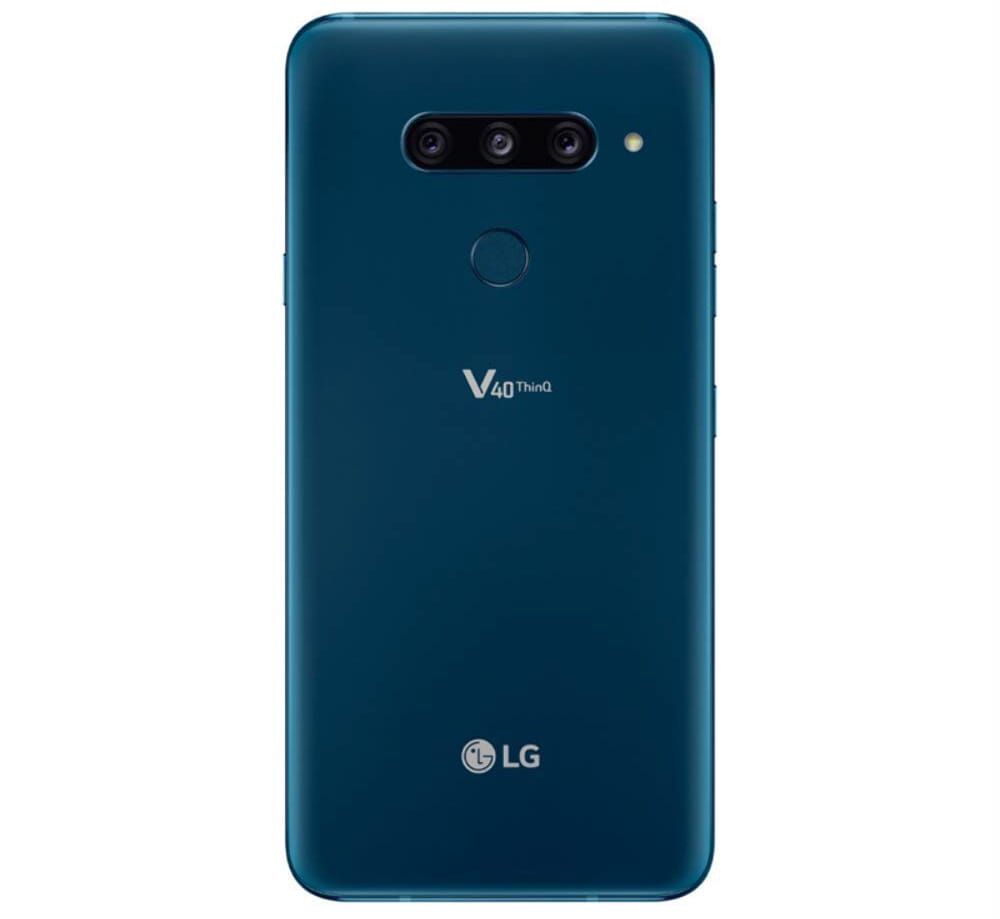 Moreover, LG has excellent camera software – choose from an array of lighting effects including natural, sandbox and stage.
Finally, the front-facing camera captures three different types of photo in one snap – standard, super wide-angle, and telephoto.
Camera Info
Resolution – 12MP
Aperture – f/1.4
Max ISO – 2304
Notable Feature – Excellent low-light detail shots
Apple iPhone XR – Review
Finally, we have the Apple iPhone XR.
The phone itself has various differences to the XS, but the camera largely remains the same.
Expect features such as enhanced depth control and a specialized portrait lighting mode. This camera is capable of shooting video at 4K quality and 60FPS.
Not to mention, one of the main benefits is that this phone is substantially cheaper than the iPhone XS.
RELATED POST: 3 Must-Have Smartphone Apps – VSCO, Snapseed, and Lightroom
Best Smartphone Camera of 2020: Conclusion
As you can see, the best smartphone cameras 2020 has to offer all vary between makes and models. However, any of them would serve as a brilliant choice.
Which model will choose? Let us know in the comments below!
---
As an Amazon Associate we earn from qualifying purchases. Certain content that appears on PhotoWorkout.com comes from Amazon. This content is provided 'as is' and is subject to change or removal at any time.