Time-lapse photography offers the ultimate in creativity. This process can be completed in two ways.
Firstly, you can simply record video footage over a long duration.
Secondly, you can set your device to take multiple photos at set intervals. The photos are then combined to create seamless time-lapse footage. Both methods require the best time-lapse cameras.
There are certain devices that excel at time-lapse footage – this could be due to built-in time-lapse shooting modes, or simply the design and quality of the camera. This is what we look at in the article below. We provide a list of the best time-lapse cameras, including a host of DSLRs, mirrorless cameras, and action cameras for your benefit: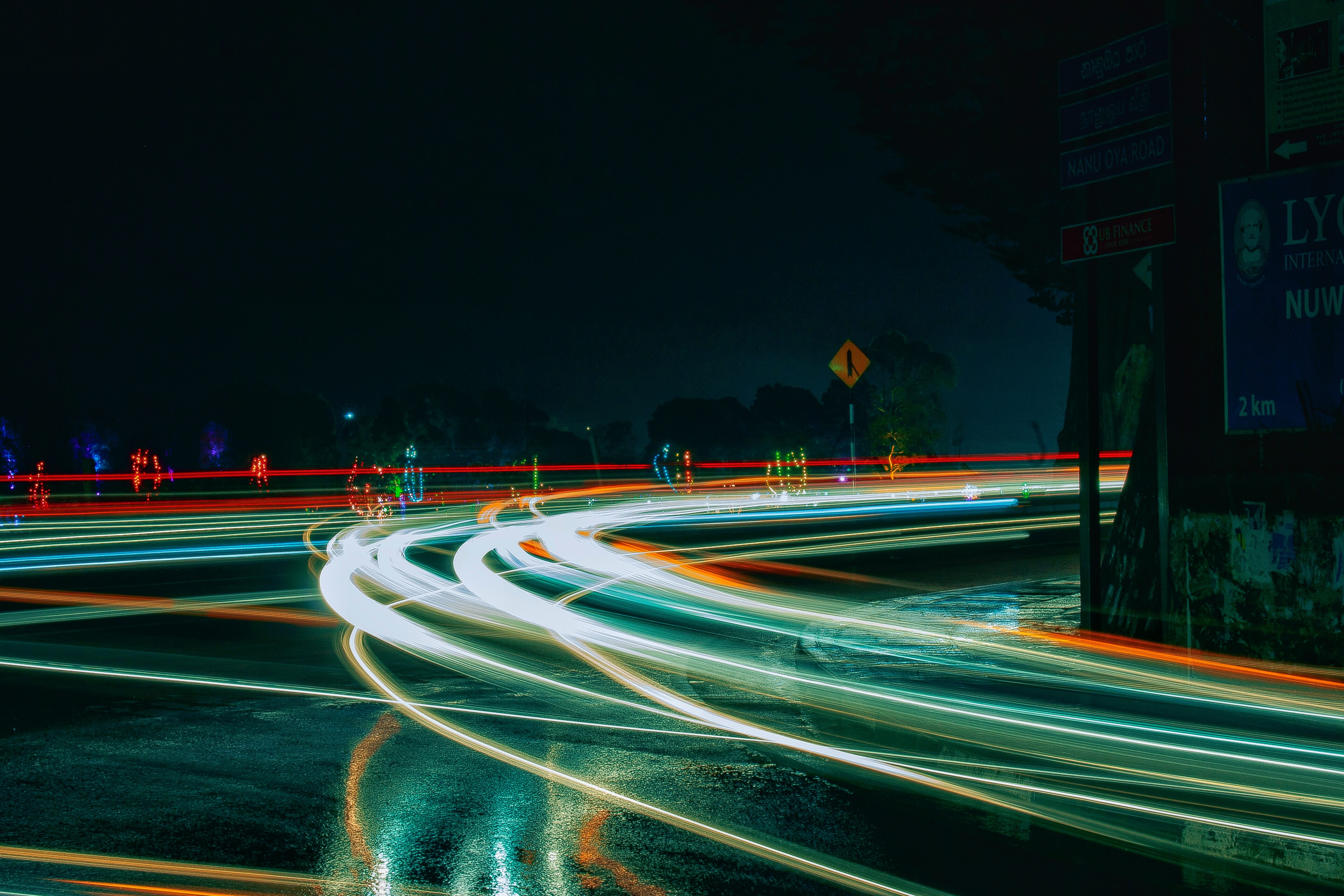 When you buy through links on our site, we may earn a commission at no cost to you. We evaluate products independently. Commissions do not affect our evaluations.
Tips for Buying a Time-Lapse Camera
First, let's look at how to pick a suitable camera. There is a wealth of choice available. Knowing which cameras are worthwhile for time-lapse footage can be difficult. When researching the best time-lapse cameras, consider the following:
Recording quality
Availability of dedicated time-lapse modes
Automated process for compiling time-lapse photos
Connectivity
Durability
Recording quality is key. Ideally, you want a camera that offers HD quality recording, or a high-quality image sensor. In addition to this, the device should have some type of time-lapse function, or at a minimum, interval timing. Time-lapse footage can be tricky to compile. Therefore, having an automated process to complete the work on your behalf is beneficial. In addition to this, look at the connectivity of the camera – does it have Wi-Fi or Bluetooth? Can you easily download the footage?
Finally, consider the build quality and durability of the device. This is vital if you intend to take outdoor time-lapse footage. You must have a camera that can withstand the elements for prolonged periods.
The Best Time-Lapse Cameras – DSLR/Mirrorless Models
There is a great selection of mirrorless & DSLR cameras that are perfect for producing time-lapse footage. The benefit of using these cameras is that they have a multi-purpose usage. You are not just purchasing a dedicated time-lapse camera. Using this device, you can experiment with many types of photography and video. The best time-lapse cameras we feature are also great for general photography.
An excellent DSLR with high image resolution for time-lapse photos
Dimensions: 141 x 113 x 82mm
Weight: 850g
Recording Quality: 1080p
Connectivity: Wi-Fi / Bluetooth
Dedicated Time-Lapse Mode: Yes
The Nikon D610 is a great mid-range DSLR full-frame camera. It has a full-frame sensor boasting 24.3MP resolution images. The camera is also capable of recording 1080p and 60fps. The combination of Nikon's top-quality design, together with the advanced camera specifications makes this device excellent for both general photography and capturing time-lapse footage.
In addition to this, the Nikon D610 excels at low-light time-lapse photography and has great battery life. The camera also features built-in HDR functionality – this means your time-lapse footages will have enhanced details and contrast.
A fantastic multi-purpose device with brilliant image quality
The Nikon D610 remains a popular DSLR camera due to its plethora of features and great performance.
Premium DSLR features at an affordable price
Dimensions: 139 x 105 x 78mm
Weight: 730g (Body only)
Recording Quality: 1080p 60fps
Connectivity: Wi-Fi / Bluetooth
Dedicated Time-Lapse Mode: Yes
Although the Canon 80D is an older DSLR full-frame camera, it remains hugely popular and is highly functional. Its basic camera specs are impressive – 24MP image resolution, 1080p video recording, and a fast and accurate auto-focus system. In addition to this, it benefits from an easy-to-handle design with ergonomic grips and a simple button layout.
When it comes to time-lapse features, the 80D does not disappoint. Using this shooting mode, you can control the time-lapse and create photo intervals exactly as you wish. This is one of the best time-lapse cameras that serves as a brilliant device for professional photography too.
Best DSLR for time-lapse
A DSLR packed with a host of enhanced features
Canon has created a masterpiece that stands the test of time in the 80D – perfect for photography and time-lapse recording.
A great budget mirrorless camera with good video functionality
Dimensions: 116 x 88 x 58mm
Weight: 387g
Recording Quality: 4K
Connectivity: Wi-Fi / Bluetooth
Dedicated Time-Lapse Mode: Yes
The Canon EOS M50 is a well-rounded mirrorless device. If you want a multi-purpose camera that offers great image quality and recording, this is a good option. Thanks to its video recording capabilities, it is one of the best time-lapse cameras available at an affordable price.
This camera benefits from the updated DIGIC 8 processor, and a 24MP CMOS sensor. For time-lapse photography, it actually has three dedicated time-lapse shooting modes – fast, slow, and slower subject movement. This provides excellent flexibility and it also means you can start creating time-lapse footage effortlessly.
One of the best mirrorless devices for video
The EOS M50 is a fantastic mirrorless camera that offers high-quality video recording for pristine time-lapse footage.
Premium DSLR with 24MP image quality
Dimensions: 140 x 113 x 78
Weight: 840g
Recording Quality: 4K 60p
Connectivity: Wi-Fi
Dedicated Time-Lapse Mode: Yes
The Nikon D750 is a high-quality full-frame DSLR camera that is perfect for general photography, and for time-lapse footage. The 24.3MP full-frame sensor offers excellent image quality. This is complemented by the availability of 1080p video recording.
In addition to the above, the design of the D750 is aesthetic and functional. It has an LCD screen with tilt functionality, and the different dials and controls are logically placed. The D750 has a dedicated movie menu with different recording settings including time-lapse and interval. This means you can easily set up the camera to create fantastic time-lapse footage.
High-quality DSLR with fantastic time-lapse functionality
The Nikon D750 remains a popular DSLR model due to its mix of features, excellent design, and high-performance image capabilities.
A powerful mirrorless device utilizing the BIONZ X processor
Dimensions: 45 x 120 x 67mm
Weight: 286g
Recording Quality: Full HD
Connectivity: Wi-Fi / NFC
Dedicated Time-Lapse Mode: Yes but through the Sony App
The Alpha a6000 is a powerful mirrorless device that offers incredible video recording and image quality. You can create time-lapse footage in full HD video quality.
To easily create time-lapse footage without the need for calculations, we advise purchasing the Sony PlayMemories App. This is an accompanying app that helps automate the time-lapse process and choose relevant settings for your camera.
A portable and highly-functional mirrorless camera
The Sony Alpha A6000 is a popular mirrorless device and offers superb quality for time-lapse photos and videos.
The Best Time-Lapse Cameras – Action Cameras
If you want a lightweight, dedicated time-lapse camera, why not consider an action camera? These devices are much smaller and are built for outdoor usage. Using an action camera really allows you to explore the outdoors. Action cameras are robust and can withstand exposure to the elements. The following are 3 of the best time-lapse cameras for portability and durability:
The ultimate action camera – perfect for extreme outdoor time-lapse footage
Dimensions: 66 x 48 x 33mm
Weight: 126g
Recording Quality: 4k60 / 1080p240
Connectivity: Wi-Fi / Live Streaming
Dedicated Time-Lapse Mode: Time-Lapse 2.0 Video/TimeWarp Video/Night Lapse Video
GoPro is often considered the ultimate in action cameras. The Hero series has been hugely popular and the latest version is the GoPro Hero 8. We often wonder how they managed to improve upon an already fantastic design – but they did! GoPro Hero 8 is a high-quality device and has an impressive selection of time-lapse features.
In total, it features 5 different time-lapse modes – TimeWarp 2.0 Video, Time-Lapse Video, Night Lapse Video, Time-Lapse Photo, and Light Lapse Photo. Each of these shooting modes provides great flexibility with a range of interval time settings.
Aside from the time-lapse functionality, the quality and design of this device are impeccable. Hero 8 looks fantastic and is highly portable. Furthermore, you can purchase a range of accessories to help set up your time-lapse photo shoot. The benefit of Hero 8, is that it can also be used as a durable, robust action camera too.
Best action camera
A durable device with a host of time-lapse features
GoPro is a reputable brand and the Hero 8 represents the latest in action camera technology – perfect for time-lapse footage.
A compact and efficient dedicated time-lapse camera
Dimensions: 60 x 70 x 42mm
Weight: 87g
Recording Quality: 1080p
Connectivity: USB
Dedicated Time-Lapse Mode: Yes
The TLC200 is the flagship time-lapse camera produced by Brinno. This dedicated device is lightweight and easy to carry, weighing just 87g. In addition to this, it has a built-in LCD screen so that you can watch the time-lapse footage and ensure your photo shoot is set up correctly.
This incredible time-lapse camera also has a host of automated features for compiling different footage. For example, you can record different time-lapse clips, and the TLC200 will merge them together to create a seamless storyline. Aside from the functionality, the basic quality of this device is fantastic too. This can be enhanced using the range of interchangeable DSC lenses available.
A dedicated time-lapse camera with great functionality
This flagship product provides superb quality and ease of use for those new to the world of time-lapse photography.
An upgraded version of the standard model with improved quality & features
Dimensions: 64 x 52 x 107mm
Weight: 140g (without batteries)
Recording Quality: 1280 x 720
Connectivity: None
Dedicated Time-Lapse Mode: Yes
Brinno produces a variety of dedicated time-lapse cameras and action cameras. The Brinno TLC200 Pro is an upgraded version of the original TLC200 that features an HDR image sensor. This means you can create gorgeous and vivid HDR time-lapse videos with ease.
If you want a device that is easy to use, the TLC200 Pro is a top choice. It has simple functionality – to create a time-lapse video, simply select the time-lapse length, press record, and leave the camera to process! The videos created require no editing and are compiled automatically.
In addition to the above, the Brinno TLC200 Pro also has an excellent battery life, a robust design, and excels at creating low-light/night time videos. Moreover, you can purchase different lenses like the BCS 18-55mm, or the BCS 24-70mm. This is certainly one of the best time-lapse cameras available if you are looking for a dedicated time-lapse device.
Enhanced camera with HDR time-lapse capabilities
The TLC200 Pro offers a specialized HDR image sensor that allows you to create excellent HDR time-lapse footage.
Create Stunning Time-Lapse Footage With One of These Top Cameras
Time-lapse videos are so much fun to create. Firstly, finding suitable footage to record is an exciting challenge. Do you create a time-lapse of a stunning sunset? Or maybe you want to record the hustle and bustle of everyday life in a city? The possibilities are endless! Secondly, downloading, viewing, and editing the footage is also fun. You never know what unexpected moments your camera may capture!
If you would like to try time-lapse photography, one of the above-featured cameras will help. Whether you choose a multi-purpose DSLR or a durable action camera, you can have confidence in their recording capabilities. If you have any epic time-lapse footage, why not share it with us today – we would love to see your work!
---
As an Amazon Associate, we earn from qualifying purchases. Certain content was provided "as is" from Amazon daily and is subject to change or removal at any time.