When you plan to travel the world, capturing photos of your journey and all the interesting sites you visit is a key part of the experience. And if you want to capture seriously impressive images, it's important that you use the right equipment, including an effective camera for travel shooting – one that offers solid image quality, portability, and decent flexibility in a single package.
In this article, we share the best travel cameras you can buy in 2023. We explore a mix of options, including reasonably priced models for beginners as well as more expensive cameras oriented toward enthusiasts and professional shooters. So whether you're looking for a DSLR, a mirrorless camera, or a compact model, we've got you covered!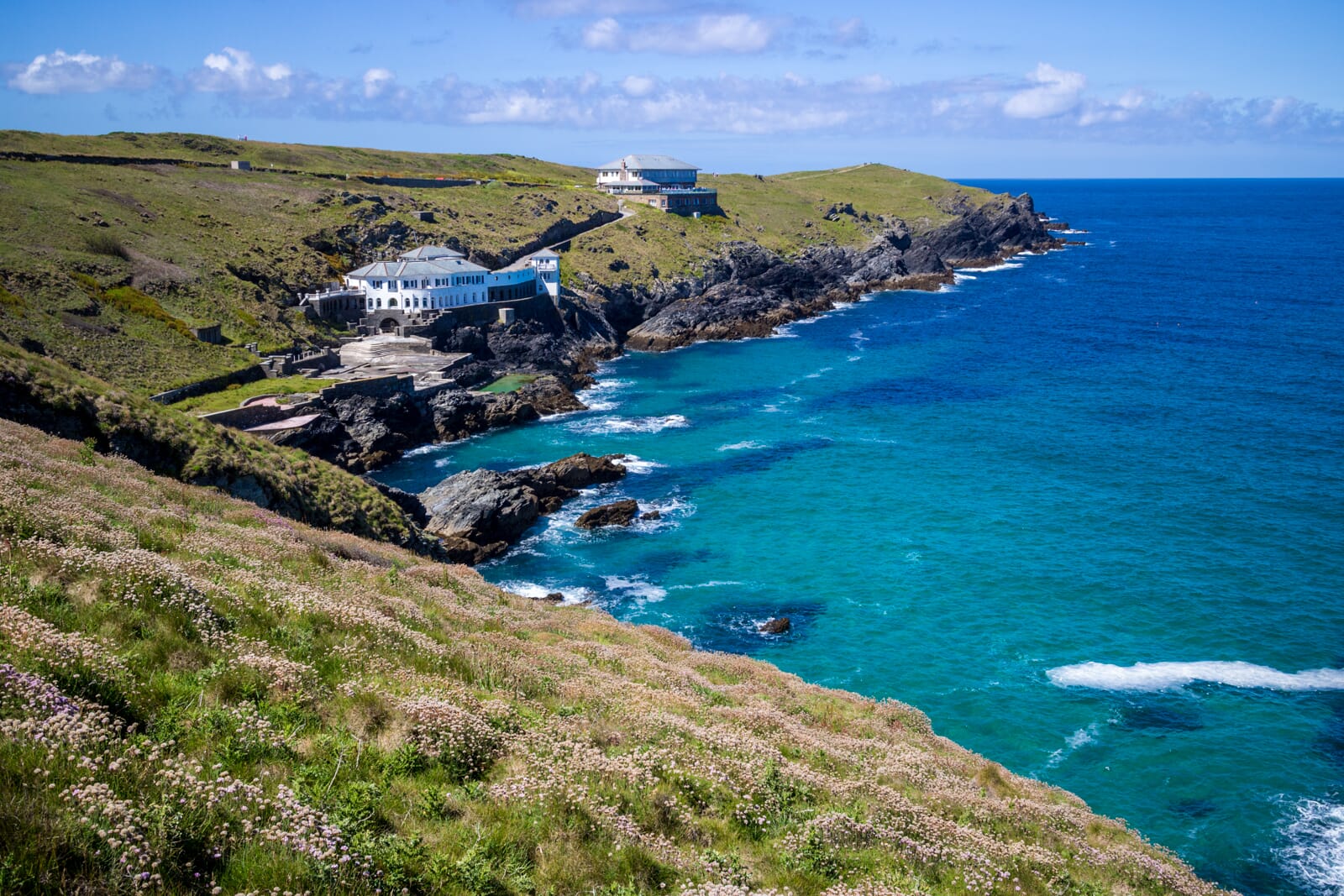 When you buy through links on our site, we may earn a commission at no cost to you. We evaluate products independently. Commissions do not affect our evaluations.
1. Canon EOS R50
Our Pick
Great for beginners
The Canon EOS R50 is an accessible travel camera that includes some useful features for beginners like Advanced A+ Assist.
Pros
RF-mount lenses
Compact and lightweight chassis
Advanced Dual Pixel CMOS AF system
Cons
The RF lenses can look a little strange
The Canon EOS R50 is the first EOS R camera that even beginners can afford and use. It is essentially the EOS R version of the EOS M50 and is similar in terms of size and portability, which makes it a superb choice for travel photography.
The sensor is a 24.2 MP APS-C unit, and the camera uses the DIGIC X processor. That way, you get plenty of power and the ability to capture beautifully detailed images. You should have no problem tracking wildlife or people on your travels due to the fantastic Dual Pixel CMOS AF system. It's incredibly advanced and has features like animal and vehicle tracking to make focusing easier.
As this camera uses the RF mount, you can appreciate the fantastic range of high-quality RF lenses. The lens lineup, while in its early stages, is very impressive; if you do have more room in your backpack, you might wish to carry some extra glass.
If you're still learning travel photography, the new Advanced A+ Assist mode will be a big help. This feature makes it easy to choose the perfect camera settings for the scene in front of you.
2. Nikon Z6 II
Also Great
Great for professional travel photos
The Nikon Z6 II is on the expensive side, but it offers quality and flexibility regardless of the travel situation.
Pros
Dual card slots for improved storage
Advanced 273-point AF system
Full-frame sensor
The Nikon Z6 II is the latest iteration of Nikon's basic professional full-frame mirrorless camera, and it is a great travel option if you need the highest image quality in a capable package. This is primarily due to the 24.5 MP sensor and high-speed image processors, which handle RAW photos quickly and give you the ultimate in terms of low-light performance.
Although it is an advanced camera, the Z6 II is still relatively portable, even when combined with Nikon Z-mount lenses. If you are a travel photographer by trade and sell your work, this lens could offer the perfect combination of quality and portability.
To make sure you always have plenty of storage space for RAW photos and 4K video, the camera has dual card slots. You can easily assign one card for photos and the other for video, or you can set the camera to use one card as a backup in case the other gets damaged or corrupted.
3. Canon EOS R6
Great for subject tracking
The Canon EOS R6 has a fantastic autofocus system that allows you to easily focus on moving subjects like animals and people.
Pros
Amazing AF
Durable and robust chassis for outdoor use
In-body image stabilization to reduce motion blur
Cons
Relatively expensive even without a lens
The Canon EOS R6 is similar to the Nikon Z6 II and gives you an incredible mix of image quality and compactness. I have used this camera many times, and I'm a huge fan of its portability; even if you want to travel with larger telephoto lenses, you should find your setup relatively easy to carry.
To ensure you can take beautiful images, the EOS R6 has a 20 MP full-frame sensor. The camera also boasts a fantastic ISO range of 100-102400, which allows you to capture stunning shots even in dark conditions. When you combine this with a high-quality RF lens, you'll be in a position to create amazing low-light photos.
The autofocus system cannot be ignored as it's amazingly versatile. Thanks to its intelligent features, you can track moving subjects with minimum effort. The only downside is the price, which is prohibitively high for some photographers (even those who already own several travel photography lenses). But if you're a serious travel shooter in need of an action-capable camera, the R6 is an excellent pick.
4. Nikon Z 30
Great for first-time travel photographers
The Nikon Z 30 is easy to use and superb for beginners who are just getting used to camera controls.
Pros
Flip-out touchscreen for epic selfies
Capable of 4K video recording
Compact and lightweight design
Cons
Targeted more at vloggers than photographers
A relatively new budget option is the Nikon Z 30, and I think it's an outstanding choice for travel photography and vlogging. Interestingly, the Z 30 looks more like a point-and-shoot camera and is smaller than both the Z6 II and the Z 50 (below).
Although the Z 30 is very compact, it still packs a punch in terms of image quality. Regardless of where you travel, you can rely on the 20.9 MP APS-C sensor, which offers plenty of resolution for larger prints.
This camera is targeted at vloggers, but the autofocus system, connectivity, and interchangeable lenses make it perfect for still travel photography, too. You can easily transfer photos to your smartphone or editing laptop on the go using the Wi-Fi connection, and you can use the flip-out screen to take amazing travel selfies.
In terms of lens compatibility, the Z 30 has a Nikon Z mount, which gives you access to the expanding range of Z lenses. If you're just getting into travel photography and aren't quite ready for a professional-level model, the Nikon Z 30 is a top choice.
5. Nikon Z 50
Great for hobbyists
The Z 50 is a step up from the Z 30 but remains a highly portable travel camera.
Pros
20.9 MP APS-C sensor
Built-in Wi-Fi and Bluetooth connectivity
Compatible with all Nikon Z-mount lenses
Cons
The AF system could be better
The Nikon Z 50 is a little older than the Z 30, but it represents a step up in quality and could be a great travel camera if you are looking for better quality and features but don't want to pay for a mega-expensive mirrorless camera.
It has a very nice 20.9 MP sensor, and thanks to the APS-C format, the standard 16-50mm kit lens gives you an effective focal length of 24-80mm. This should be perfect for travel photography, and it'll give you the chance to shoot everything from landscapes and panoramas to street photography and even some travel portraits.
If you need to transfer and view your images on the go, you can utilize Wi-Fi and Bluetooth connectivity to download photos to your laptop or smartphone. The flip LCD touchscreen is also fantastic for video recording and capturing photos from difficult angles.
You should have no issues transporting the Z50, either; it has a very compact body, especially compared to the Nikon Z6 II. Many Z-mount lenses are quite small and lightweight, too, so this camera could easily be the perfect travel companion!
6. Fujifilm X-T30 II
Great for low-light photography
The Fujifilm X-T30 II has impressive low-light capabilities, plus it offers outstanding image quality.
Pros
High-resolution sensor
Compact and lightweight design
Accurate and fast autofocus
Cons
It does not have a fully rotatable flip screen
The Fujifilm X-T30 II represents the next iteration of an already-popular travel camera line, and it has some excellent features that will help you as you move from place to place. The incredible 26.1 MP image sensor ensures that your photos are bursting with detail and colors.
You should be able to capture sharp photos in low-light scenarios due to the in-body image stabilization, which will really help your handheld photography and will dramatically reduce your reliance on a travel tripod.
The autofocus ensures that you should never miss any travel action and is very impressive for the price. I like that the low-light performance has been improved for this camera; you can focus in extremely dark conditions, so you can easily capture landscapes, travel portraits, or street shots at night.
The design is really travel-friendly, too. The X-T30 II is very lightweight and shouldn't take up much room in your backpack or camera bag.
7. Sony Alpha ZV-E10
Great for quick use
The Sony Alpha ZV-E10 is incredibly small and can easily fit in your pocket, which makes it a great option for walkaround photography.
Pros
24.2 MP APS-C sensor
Fully rotatable touchscreen
Capable of recording 6K video
Cons
USB cable for file transfers is not included
No list of travel cameras would be complete without the Sony Alpha ZV-E10. This is one of the latest compact cameras from Sony, and it gives you some outstanding features for both photography and videography.
If you want a model that you can simply whip out of your pocket to capture a once-in-a-lifetime moment or an epic scene, the ZV-E10 is absolutely perfect thanks to its compact size. It can fit in the palm of your hand and weighs virtually nothing, yet you still get the benefit of features like a fully rotatable touchscreen and interchangeable lenses.
You can use a range of Sony lenses for the ZV-E10, including an excellent 16-50mm kit lens. With it, you can take capture wide-angle landscape shots of far-off places before zooming in to capture gorgeous street photography. Don't worry about the image quality, either – the 24.2 MP APS-C sensor is excellent and produces beautiful detail.
8. Olympus OM-D E-M10 Mark IV
Great for versatility
The Olympus OM-D E-M10 Mark IV is equipped with a 14-42mm lens that allows you to experiment with many different types of travel photography.
Pros
In-body image stabilization
Dedicated selfie mode
16 different filters to produce creative photos
The OLYMPUS OM-D E-M10 Mark IV is another superb option and gives you a great combination of style, functionality, and portability – all of which are important for those embarking on a photography holiday.
If you prefer retro-looking cameras, then you will love the design of the E-M10 Mark IV. It looks more like an old-school film model! However, it offers great performance due to the 20 MP sensor, which allows you to capture high-resolution photos that look amazing – and thanks to the built-in 5-axis in-body image stabilization, you can confidently handhold in low-light scenarios.
If you want to share your photos as you travel, you'll appreciate the Bluetooth connectivity, and you can quickly transfer files via the OI.Share app. The standard bundle includes a 14-42mm kit lens, which will give you plenty of versatility in your travel photography as you explore cities.
9. Sony Cyber-shot DSC-RX100 VII
A powerful hybrid camera
This Sony camera is excellent for photography, but it's also great for travel vlogging thanks to its 4K recording capabilities.
Pros
20.1 MP sensor
High-quality lens
Advanced AI-enhanced autofocus
Cons
Limited flexibility with the focal length range
The Sony Cyber-shot DSC-RX100 VII is one of the smallest travel cameras on our list, making it an excellent choice for folks really aiming to keep size and weight to a minimum.
That said, the small size shouldn't majorly impact your images; in fact, the sensor with its 20.1 MP resolution provides fantastic image quality. Furthermore, the camera has ultra-fast autofocus with an amazing 357 detection points, so it'll perform well if you want to capture some action while traveling. And the camera has 4K video recording and a shutter with anti-distortion features.
Aside from its basic functionality and design, the RX100 VII is capable of shooting slow-motion footage so you can spice up your videos. And that's not all; it also has a myriad of shooting features and useful camera modes. The design isn't particularly stylish, but it is simplistic and functional.
10. Panasonic LUMIX DC-ZS200K
Great for traveling light
This compact camera is small but mighty; it allows you to take excellent photos without overloading your backpack.
Pros
Incredibly lightweight and compact
Touchscreen LCD display
Different creative controls for on-the-spot edits
Cons
No interchangeable lenses
The LUMIX range is often considered by folks hoping to become travel photographers, and for good reason – these cameras are highly lightweight yet very capable. The Panasonic LUMIX DC-ZS200K fits this mold perfectly. It's powerful, yet it can be carried in your pocket.
The ZS200K has a decent-sized sensor and an effective resolution of 20.1 MP, so the image quality is very nice. The only downside is the smaller optical zoom compared to other models – it tops out at 16x.
The camera does have some excellent features, including close-up capabilities, which let you get close to objects and take extremely detailed shots. Additionally, users can create 4K videos, then use the 4K Photo feature to select individual frames from the video as still images.
Capture Stunning Travel Photos with the Right Camera!
As you can see, there are some fantastic travel cameras for all types of photographers. If you are a beginner and are looking for an entry-level camera, models like the Canon EOS R50, the Nikon Z 30, and the Nikon Z 50 are all excellent options.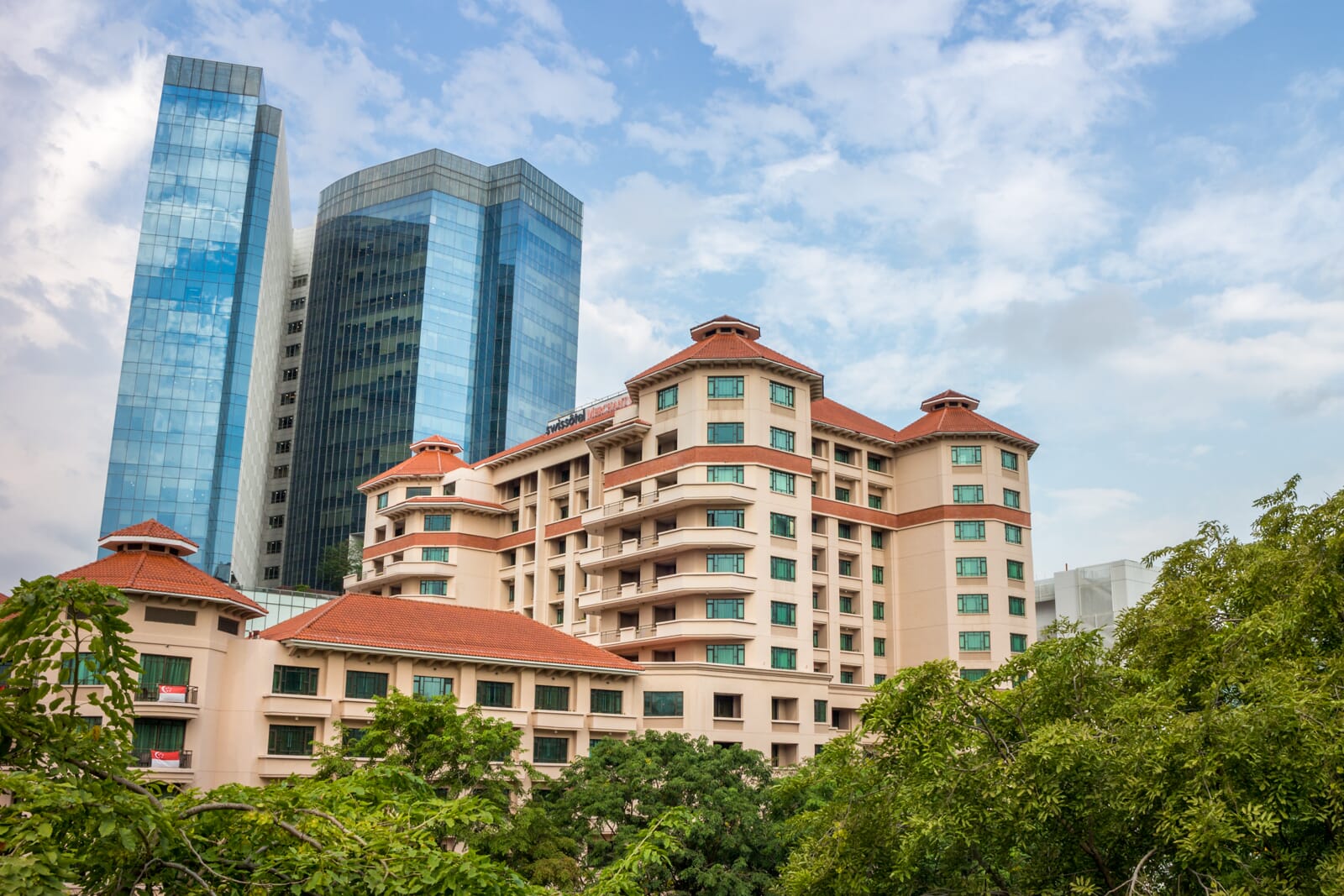 Alternatively, if you require the best image quality and features, high-end travel cameras like the Nikon Z6 II, the Canon EOS R6, and the Fujifilm X-T30 II will serve you well.
---
Disclosure/Disclaimer: As an Amazon Associate, we earn from qualifying purchases. Certain content was provided "as is" from Amazon and is subject to change or removal at any time. Product prices and availability: Amazon prices are updated daily or are accurate as of the date/time indicated and are subject to change. Any price and availability information displayed on Amazon.com at the time of purchase will apply to the purchase of this product.