Today, would-be filmmakers have access to some amazing cameras without spending a fortune. You can create high-quality videos with low-priced, consumer-friendly cameras – and that's what this article is all about.
Below, we reveal the absolute best cameras for filmmaking on a budget, including options to satisfy everyone: action cameras, DSLRs, mirrorless cameras, and even a pocket cinema camera for ambitious videographers.
So no matter your price range and no matter your camera preference, you're bound to find the right option for your needs.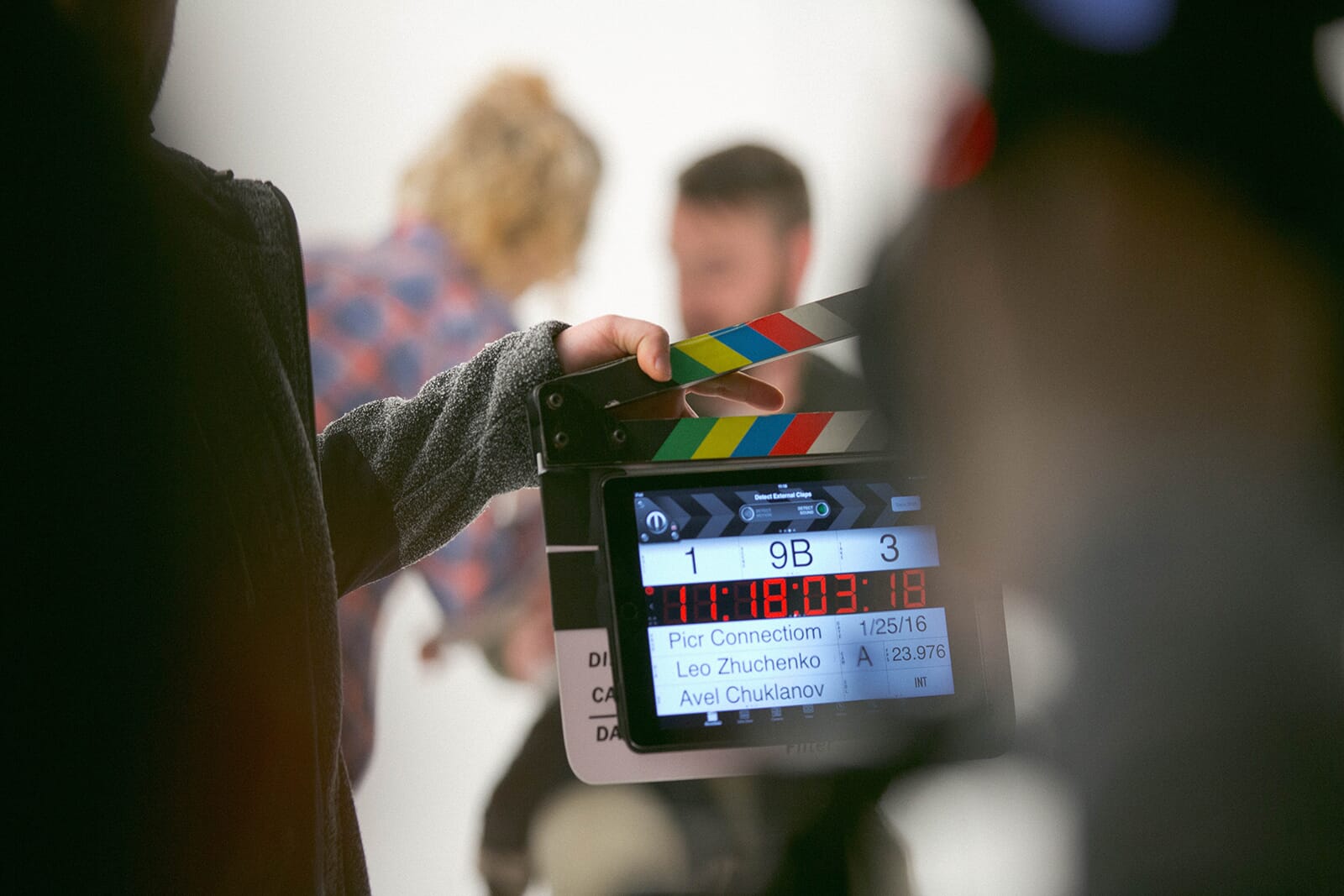 Best Camera for Filmmaking on a Budget: Top 10 Picks
When you buy through links on our site, we may earn a commission at no cost to you. We evaluate products independently. Commissions do not affect our evaluations.
1. Canon EOS M50 Mark II
Our Pick
Great for slow-motion video
The Canon EOS M50 Mark II is a versatile camera offering high-quality 4K recording and slow-motion effects.
Pros
Can record at 1080p at 120fps
A compact, ergonomic design
Multi-angle touchscreen for live previews
Cons
Only has the DIGIC 8 processor
Our first pick is the Canon EOS M50 Mark II, the best camera for filmmaking on a budget you can buy today. The basic video recording quality and features are great, and it boasts an ergonomic design that lends itself to filmmaking.
The M50 Mark II can record at 4K at 30 fps, and it's also capable of recording in 1080p at 120 fps – this means you can mix awesome slow-motion footage into your filmmaking. It's backed by a high-quality 24.1 MP sensor and Canon's DIGIC 8 image processor.
The M50 Mark II's design is ergonomic; the camera is relatively lightweight, easy to hold, and sports a firm grip. We also like the vari-angle touchscreen, which fully flips out and rotates. This makes it easy to monitor your footage while filming.
There is also a good range of Canon EF-M lenses for the M50 that give you plenty of versatility. And if you're not satisfied with the EF-M options, you can always use the entire range of Canon EF lenses via a lens adapter.
2. Sony a6000
Budget Pick
Great for multi-set recording
The Sony a6000 is a good budget option and offers high-quality HD recording.
Pros
Compact and transportable design
Fast and accurate autofocus
Can record 1080p at 60 fps
Cons
Does not have 4K recording
The Sony Alpha series of cameras are some of the best mirrorless cameras available, and the Sony a6000 is a powerful Alpha model that is great for budget filmmaking. Yes, it's a slightly older model and there are newer options like the a6400, but a combination of functionality and price keeps it toward the top of this list.
The a6000 features a compact design that's ideal for filmmaking on the go. You can easily transport your a6000 whether that's in luggage, in a backpack, or even around your neck.
It packs a 24.2 MP sensor and records HD footage at 60 fps, giving you great versatility. Some may not like the lack of 4K, but the a6000 is certainly capable of quality footage. This is helped by the fast Hybrid AF system that is great for action recording.
The a6000 also offers a tiltable touchscreen which aids video previewing, although it can't be flipped outward. It's a good option for beginners who are just entering the world of filmmaking.
3. Panasonic Lumix GH5
Also Great
Excellent for high-quality 4K footage
The Panasonic Lumix GH5 is a versatile camera, boasting 4K/60p recording and in-body image stabilization.
Pros
Has built-in image stabilization
Can record at 4K/60p
Durable body design
Cons
Larger than some other cameras
Panasonic has a good range of video cameras in its Lumix series, and the Panasonic Lumix GH5 is one of the best. Note that, while there is a video-focused "s" version available (the GH5s), it's considerably more expensive than the GH5; as a result, the GH5 remains a reasonably priced choice that first-time filmmakers will love.
It's centered around a 20.3 MP sensor and offers in-body image stabilization, which helps improve stability and tracking for sweeping cinematography shots.
The GH5 is capable of 4K recording at an impressive 60 fps. It can also record 1080p at 120 fps, which makes it a highly versatile option (and one of the better cameras available for 4K recording quality). The GH5 also features a rotatable touchscreen.
The design of this camera is larger than some mirrorless and compact cameras. But it's still portable and should be easy to use at different set locations. You'll also appreciate the broad range of lightweight, relatively inexpensive Panasonic, or even Olympus, lenses.
4. GoPro HERO9 Black
Great for sports cinematography
The GoPro HERO9 Black is a superb action camera capable of 5K recording with built-in HyperSmooth stabilization.
Pros
Can record video up to 5K resolution
Bult-in HyperSmooth 3.0 stabilization
Incredibly small and compact
Cons
Limited options for zooming and lens composition
Action cameras can also make fantastic filmmaking cameras, like the GoPro HERO9, which remains one of our favorite filmmaking cameras available in 2022.
The HERO9 can be used as a secondary camera to capture different scene angles, though it's also the perfect camera for sports cinematography, along with scenes featuring lots of action and movement from a first-person perspective.
This is all thanks to the HERO9's small and compact design, plus the array of available mounting options. It also has HyperSmooth 3.0 technology, GoPro's video stabilization for beautifully smooth footage.
As for video quality, this amazing camera can record up to 5K, and even packs other resolutions such as 4K, 2.7K, and 1440p. You can use this little camera for a wide range of setups, scenes, and film types. A GoPro action camera can certainly broaden your creativity and push you to try something different in your filmmaking.
5. Sony ZV-1
Great for portable filmmaking
The Sony ZV-1 is a compact camera great for filmmaking in different locations and people-tracking shots.
Pros
Small and lightweight design
Can record in 4K
Great AF system for people tracking
Cons
The zoom of the lens may be limited
The Sony ZV-1 is primarily viewed as a vlogging camera, but thanks to its compact size and handy set of recording options, it also doubles as a powerful camera for videography.
The ZV-1 is a compact camera that could work great for filmmaking adventures or even travel films. It weighs virtually nothing and fits in the palm of your hand.
It also features impressive specifications, including a high-quality Zeiss lens, a 20.1 MP sensor, and a BIONZ X image processor, plus it can record 4K footage. We also like the fast hybrid AF system, which is useful for tracking subjects (and even people's eyes!).
6. Panasonic Lumix G85
Great for 4K recording
The Panasonic Lumix G85 is another decent budget option with a solid set of filmmaking features.
Pros
4K/30p recording
Fully rotatable LCD touchscreen
Built-in image stabilization
Cons
The body design is a little chunky
Next, we have the Panasonic Lumix G85, on par with the Sony a6000 thanks to its powerful videography options and decent 16 MP sensor.
In terms of quality, it can record at 4K/30p and 1080p up to 60 frames per second. We also like the built-in image stabilization, which works for both photos and video and will help keep your 4K recording smooth.
The Panasonic Lumix G85 also has an LCD touchscreen, and this can be fully rotated and tilted. As a result, you can easily preview footage as you record. Overall, the design of the G85 isn't fantastic, but it still should be easy to use and comfortable to hold.
7. Fujifilm X-T30
Great for cinematic shots
The Fujifilm X-T30 has some great features, like support for DCI 4K for cinematic shots.
Pros
Can record in 4K at 30 fps
Excellent kit lens
High-quality 26.1 MP sensor
Cons
Some may not like the retro design
The Fujifilm X-T30 is a decent mirrorless camera that boasts some great filmmaking features. The camera offers a high-quality, 26.1 MP sensor and uses Fujifilm's X-Processor 4.
For filmmaking, the X-T30 can record 4K up to 30 fps and 1080p up to 60 fps. We also like that it supports the DCI 4K format, which has a 17:9 aspect ratio and is widely used in filmmaking to create cinematic shots.
The design of the X-T30 looks a little dated and retro, but it is still ergonomic and usable. It also has an LCD touchscreen that can only be tilted outwards. The basic package comes with an 18-55mm kit lens which is great for starting out and experimenting with different videography subjects.
8. Blackmagic Design Pocket Cinema Camera 4K
Great for high-quality cinematography
This cinema camera has excellent HD recording features to create that cinematic look.
Pros
Full 4K at 60 fps
Lightweight carbon fibre body
High-quality LCD touchscreen
Cons
Battery life is not fantastic
If you aren't interested in taking photos, a specialist item like the Blackmagic Design Pocket Cinema Camera 4K could be a great pick. It's a dedicated cinema camera, meant to be used for filmmaking, not stills.
The Pocket Cinema Camera 4K has a unique design and a host of useful features that make it a great starting camera for new filmmakers. For example, it can record 4K DCI at 60 fps with a 13-stop dynamic range. And it also has 4 built-in microphones, which allow you to capture clear audio, too.
The high-resolution recording, high dynamic range, and low-light recording capabilities mean this camera can record some fantastic footage. It's also relatively ergonomic and has a lightweight carbon fiber composite body. We also like the high-quality touchscreen and simple shooting controls.
This cinematic camera is also compatible with the full range of Canon EF lenses, which gives you increased versatility in your filmmaking.
9. Nikon D7500
Great for beginners
The Nikon D7500 offers a good balance of quality photography and quality video recording.
Pros
4K/30p recording
Stylish and ergonomic design
Great connectivity options
Cons
Touchscreen cannot be rotated
Nikon cameras aren't well-known for their stunning video capabilities, but the Nikon D7500 is a decent midrange DSLR that could be useful for filmmaking.
It's a durable camera with a traditional Nikon design; it's also easy to use, ergonomic, and looks great. Plus it features a high-quality 20.9 MP sensor and an EXPEED 5 image processor.
The D7500 can record 4K at 30 fps, and it is also capable of recording full HD up to 60 fps. You'll be aided by the tilting touchscreen, Bluetooth and WiFi connectivity, and decent battery life.
10. DJI Osmo Action
Great for super-slow motion
The DJI Osmo Action can record in full HD at 240 fps for super-slow motion scenes.
Pros
Can record 1080p at 240 fps
Small, durable, and compact
Built-in image stabilization
Cons
Doesn't have the best zoom
Our last pick is the DJI Osmo Action, another excellent action camera that could be used in a similar manner to the GoPro HERO9 Black: as a secondary camera to capture different scene angles, or as a fast-paced action camera for extreme sports filmmaking.
The Osmo Action features RockSteady technology, a form of image stabilization that ensures your footage is shake-free and looks incredibly smooth. It can also record in 4K, as well as 240 fps in HD for amazing super slow-motion footage.
The camera is also highly durable and can easily be used outdoors in rough weather conditions.
Which Budget Filmmaking Camera Is Right for You?
We hope you appreciated this guide to the best cameras for filmmaking on a budget. As you can see, you don't have to spend a fortune on expensive cinema camcorders and equipment. You can create amazing visuals with action cameras, DSLRs, and mirrorless cameras!
So which option should you choose?
If you intend to shoot fast-paced action or sports video, an action camera like the GoPro HERO9 or DJI Osmo Action is a great pick.
Alternatively, if you want to produce set-piece films, a mirrorless or DSLR camera like the Canon EOS M50 Mark II or Panasonic Lumix G85 could be a better option.
---
As an Amazon Associate, we earn from qualifying purchases. Certain content was provided "as is" from Amazon daily and is subject to change or removal at any time.